Last updated Mar. 12, 2023 by Favour Chinaza
When we think of Christmas, we automatically think of presents/gifts. Many of us, however, are unable to buy them. Although Christmas is really about giving & spending time with friends and family, everyone needs at least one present to receive during the holidays.
Here, you will find ways to get free Christmas toys if you have a low-income family. Also, if you're having financial difficulties and need cash for gifts, several groups provide free Christmas toys & presents to low-income families.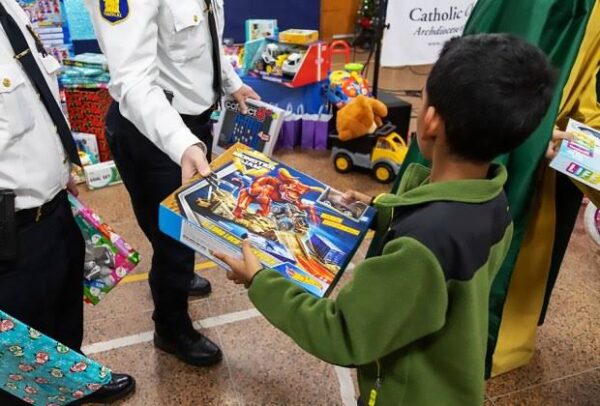 Where Can I Get Free Gifts for the Holidays?
If you're looking for Christmas freebies and free Christmas toys this Christmas season, there are more than 7 amazing organizations you should look up to including the following:
1. Toys for Tots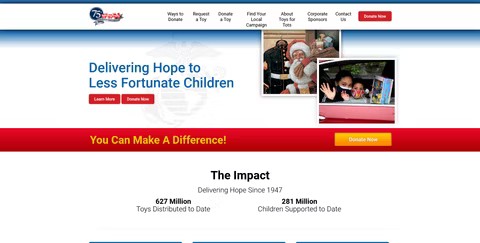 Toy for Tots is a charity organization providing toys to needy children. TFT, founded by the Marine, collects new, unopened free Christmas toys and distributes them to underprivileged children during Christmas.
The toy for Tots free Christmas toys program isn't done nationwide. Instead, you'll need to get in touch with your local Marine charity campaign group to learn how to apply for help.
You may use the interactive map/app to find your local campaign. First, choose your region from the dropdown menu option, then your closest county or city.
You'll be sent to the Local charity page for your neighborhood. You'll also learn how to contact the Local Action Coordinator from there.
Related: 9 Legit Ways to Get Free Toys
What are the qualifications for free Christmas toys from Toys for Tots?
There are no rules about who can apply, but the charity works with local groups to find families with children under 12 who need help. But in some places where they have a lot of help, they can serve kids over 12 years old.
What is the deadline to sign up for free Christmas toys from Toys for Tots?
Each state has its end date for the Toys for Tots campaign. Use the Toys for Tots campaign search to find exact dates and how to apply for toys.
2. Angel Tree Program of the Salvation Army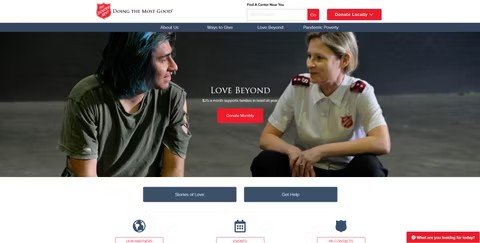 The Salvation Army is another group that assists low-income families during the holiday season.
During the holidays, the Salvation Army offers a variety of initiatives to assist individuals in need. The Salvation Army Angel Tree Project is one of them.
What are the qualifications for free gifts from Angel Tree?
You can apply if your family has a low to moderate income or lives in poverty. But there's a catch: you can't be in any other programs simultaneously. For example, this initiative provides clothing & free Christmas toys to one million people without Christmas presents.
What is the deadline to sign up for free gifts from Angel Tree?
Between September and November, you can sign up for free gifts. But it is suggested that the earlier you sign up, the more likely you will get free toys.
You can check out Salvation Army's other aids:
Groceries and food Assistance: Meals are brought to low-income families during holidays and all year long.
Bill-Paying Assistance: The Salvation Army helps families pay their heating and electricity bills so they can enjoy the holidays.
Holiday Events: Hosted Christmas events, such as parties with gifts for kids and trips to hospitals for kids.
There is also the Prison Fellowship Angel's Tree. A Christian group works with churches to give gifts to children whose parents are in jail. This program is only for kids whose parents are in jail or prison. Parents can sign up for their kids at the beginning of October.
Parents who are in jail can sign their children up. Then, the organization will get in touch to ensure the kids are okay with it and talk about gifts.
3. Samaritan's Purse: Operation Christmas Child
This charity is run by the Christian relief group Samaritan's Purse. It sends shoeboxes full of free Christmas toys, school supplies, and other goodies to partner charities worldwide to give to needy children.
People from all over the world have given things to put in shoeboxes. Even though it doesn't take much to fill a shoebox, it can make a big difference for a child who doesn't have anything for the holidays.
The organization even sends its shoeboxes to poor communities in other countries. Their Christmas outreach includes places where people have been hurt by war, famine, disease, and more. They call for donators too. But, of course, you can give money instead if you don't want to donate items. The donations help the organization buy the needed things and cover the shipping costs to low-income families.
4. Santa's Little Helpers
Santa's Little Helpers is a Reddit community to make Christmas happy for families who need it.
What are the qualifications for help from Santa's Little Helpers?
Santa's Little Helpers lets anyone sign up, but they give priority to families who can't give their kids a Christmas.
When can I sign up for help from Santa's Little Helpers?
Around the end of October, you can sign up for Santa's Little Helpers.
How can I apply for help from Santa's Little Helpers?
When registration starts, families who want free toys can apply by going to the Reddit thread. Then, you'll make an Amazon wishlist that tells people who you are and why your family needs help. You'll also choose clothes and free Christmas toys for your children. Then, people who use Reddit online can buy gifts through your Amazon wish list.
5. USPS Operation Santa®
Operation Santa has been letting kids from all over the United States write letters to Santa about what they want for Christmas for more than 100 years. They work with Be an Elf, a group of volunteers who help kids all over the country get what they want for Christmas.
What are the qualifications for free Christmas toys from Operation Santa?
Operation Santa says that anyone in the United States can write a letter, no matter how old they are, how much money they have, or what religion they are.
When is the last day to sign up for Operation Santa's free toys?
You have until November 28 to write to Santa, but if you need help, it's best to send your letter sooner.
How do I find out if Operation Santa can help me?
Families who need help should write a letter to Santa Claus with their kids' Christmas wishes. His address is 123 Elf Road, Northpole, 88888. Operation Santa will put the letters online, and other groups may also share the letters. Volunteers can also send gifts to families they have adopted through the USPS website.
If your family doesn't need money, but your child still wants to write a letter, please send it to them.
6. Family Giving Tree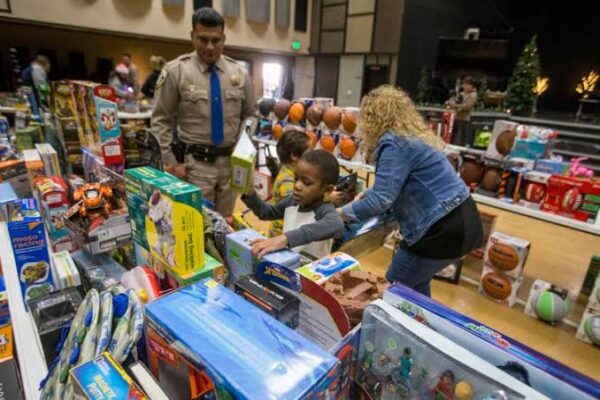 The Holiday Wish Drive Program at Family Giving Tree helps low-income families in the Bay Area of California.
How does the Family Giving Tree decide who gets free toys?
Family Giving Tree works with more than 300 501(c)(3) service agencies to help more than 120,000 children and people in the Bay Area.
Every August, these groups reach out to the people they help to find their holiday wishes. Then, at the beginning of November, these wishes are put on the website's Virtual Giving Tree (VGT). Their website says, "They help people who would be without basic needs or services if it weren't for them."
What is the deadline to sign up for free toys from Family Giving Tree?
In August, agencies start getting in touch with families to find out what they want.
How do I ask Family Giving Tree Agencies for toys?
If you live in the Bay Area and get help from a local service agency or non-profit, ask your local contact at the organization if they are part of Family Giving Tree. It would be best if you went through a Family Giving Tree partner organization to get help.
7. Participate in Surveys
If you don't mind giving your opinion, surveys are another simple method to get additional income. Most survey sites send money via PayPal, checks, or gift cards.
Here are a few nice survey websites to check out:
Vindale
Toluna Research
iPoll
MySurvey
Pinecone Investigations
Darwin's Data QuickThoughts SurveySavvy
Opinion Rewards on Google
i-Say Survey by Ipsos Junkie
Qmee
Picking up a side job is one of the best ways to get some extra cash for presents. A side gig is a part-time employment undertaken to support your main job. There are many weekend jobs to try. Also, you could decide to be a freelance worker.
Freelancing allows you to decide your working hours and days. In addition, the money you earn from side jobs can help you stretch your budget and pay for presents over the holidays.
Other Ways to Get Free Christmas Toys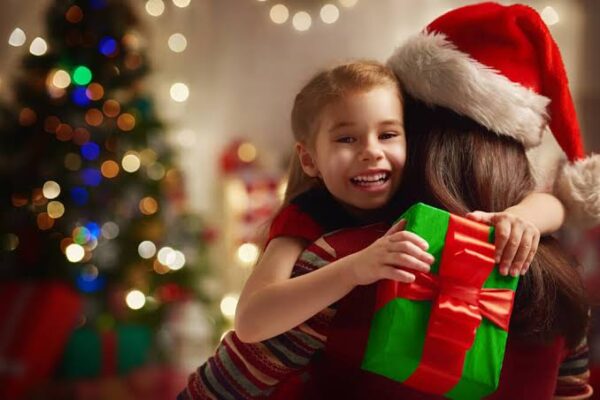 Be an Elf works with Operation Santa from the U.S. Postal Service to help kids in need get toys for Christmas. Online, people can "adopt" a letter to Santa written by a family and buy gifts for them.
What do you need to do to get free Christmas toys from Be an Elf?
Anyone can write a letter to Santa, but Be an Elf only shares letters from the USPS from low-income families.
When is the last day to sign up for Be an Elf's free Christmas toys?
Be an Elf says that if you want to be adopted, you should mail your letter around the end of October, but you have until November 28 to do so.
How do I apply for toys from Be an Elf?
To be an Elf, your family must write a letter to Santa and send it through Operation Santa at the USPS. If you can't afford to give your kids gifts, have them write to the following:
Santa Claus
123 Elf Street
The North Pole is 88888.
If your family doesn't have any money problems, but your child still wants to write Santa a letter, please send it to:
Santa Claus
The North Pole
Even though Be an Elf can't promise you'll get help, they do have some tips to help you stand out: They say that you should send all of your family's letters in one envelope so that volunteers know you all live together and that you should be honest about why you need money this year.
Then, have each of your children write a letter to the volunteer thanking them and telling them what they want for Christmas. Be an Elf says to ask for simple things like clothes and free Christmas toys or gift cards that you can use to buy your gifts.
Arizona's Gifts of Loving Holiday Program
"Interfaith Community Services Gifts of Loving Holiday Program" assists families in Tucson, Arizona, during the holidays. It connects families in need with generous individuals, businesses, and religious partners during Christmas.
Georgia's Empty Stocking Fund
The Georgia Empty Stocking Foundation acquires brand-new things via wholesale distributor agreements and distributes them to children in need.
In December, the program encourages parents/caregivers of children under 12 to visit Santa's Village & choose Christmas gifts for their children.
Illinois' Holiday Giving Program
The Walter and Connie Payton Foundation run the Illinois Holidays Giving Program. It distributes Christmas presents to thousands of underprivileged children and soldiers throughout Illinois.
Christmas Program at the Maine Seacoast Mission
The Maine Seacoast, Mission Christmas Program, gives Christmas gifts to kids from low-income families. In addition, kids, the elderly, nursing facility residents, and families are given presents. It also hosts an "Elves Workshop" in a community center where people may choose presents for their loved ones.
Missouri's Crosslines Holiday Center
People in Missouri can participate in various holiday activities offered by the Crosslines Holiday Center. It runs a program called "The Toystore" – This program provides brand-new gifts to children who are without Christmas presents.
Visit the Missouri Crosslines Holiday Center website to learn more about this program.
United Way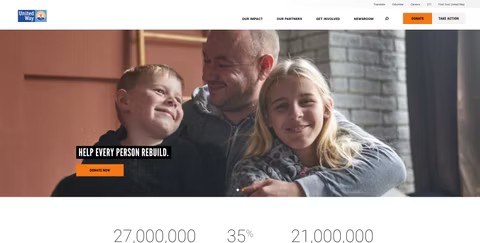 Contacting United Way is another way to identify local initiatives that provide free gifts around Christmas. In addition, the coalition will be happy to connect you with local philanthropic groups and activities.
One Simple Wish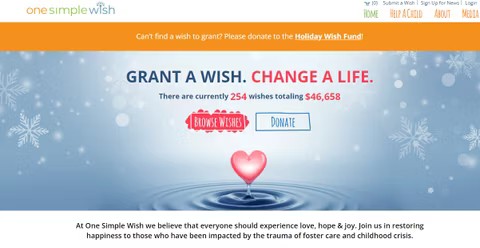 One Simple Wish ensures that every child in foster care gets what they want. Through its partners, it gets the children's wishes, puts them on its website, and asks for money to make them come true.
So, you can find a lot of holiday greetings on this page. These are about health, important things, education, or even having fun and trying new things. On its site, you can read about different kids' wishes and choose the one you want to help.
If you don't know what to do, you can give any amount to the OSW Holiday Giving Fund. Through this fund, One Simple Wish gives money to people who have made requests that haven't been met yet. You can also promise to give money monthly, start a wish fund, or volunteer.
Dream Foundation
The Dream Foundation's Dream Toy Program gives away thousands of free Christmas toys every year to kids under 18 who have lost a loved one or are expecting to lose one. These are kids whose parents or guardians are dying or receiving care in a hospice or at the end of life.
Hasbro and Ty, Inc. have teamed up with the Dream Foundation to give hundreds of children new toys. Volunteers put Christmas toys and games in boxes for each child that they are likely to like. So what do you have to do to get free stuff from the Dream Foundation?
Children who need help must live with a Dream Program or Dreams for Veterans recipient *-to get gifts from the Dream Foundation.
Dream Foundation recipients:
Have applied for a Dream program and have been accepted
Live in the U.S. (includes Alaska, Hawaii, and Puerto Rico)
Have a terminal illness with a life expectancy of 12 months or less
Don't have the money to make their Dream come true
When to sign up to get free Christmas gifts from the Dream Foundation?
You can sign up at any time. The application for Dream is always open. Once a child is chosen as a Dream recipient, they can get free Christmas toys.
Church and Community Programs in Your Area
In addition to major national programs, many local churches and community groups also hold toy drives for people who don't have enough money.
Start your search for help close to you by looking into churches and community programs in your area. Start by searching for "community support services near me." Next, you can look at websites and social media to see if anyone is talking about a toy drive in your area.
Families who don't qualify for major programs may be able to get help for holiday gifts and celebrations through church and community programs.
In addition, if you don't meet the requirements for other types of programs, you might have some luck with community programs that have a more direct effect on your life.
What Is The Free Christmas Gift Program?
The Christmas program helps families during the holidays by giving them free or cheap places to stay, activities to do, and gifts. You can even get free printable Christmas gift cards to customize or if you have unwanted Christmas gift cards to sell.
Anyone in the family who qualifies can use the program. The beneficiaries include students, seniors, adults with cancer, and disabled adults. So give your loved ones a gift that will make them happy this holiday season.
A free show for Christmas! We want you to have that, and we think you'll like it. We've put together a great package with everything you need to get started, and we think you'll be excited about it.
Plus, it only takes a few minutes to set up, so you have no reason not to give your family the best Christmas this year. So go ahead and get your free Christmas program gift this year.
Why Do You Need a Christmas Gift for Your Low-Income Family?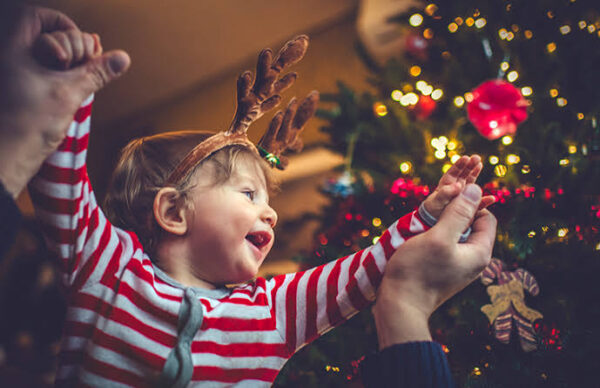 Christmas is one of the events that kids look forward to the most. The holidays are a special time for most families, especially those who look forward to Christmas.
The Christmas gift is an important part of the holiday, so make sure you have enough time to shop. You may not be guaranteed the best toys for Christmas, but you will certainly get a good Christmas gift.
There are a lot of solidarity groups and "anonymous donors" who help low-income families who are having a hard time this time of year. In addition, free Christmas gifts for kids are given by several different organizations. No matter how much money a family has, every child "deserves" a gift at Christmas.
This is the event that kids look forward to all year long. When I was little, my sisters and I would wake up to find dolls and other Christmas toys all over the living room.
And it breaks my heart to think about the kids who don't get any gifts or toys but still wake up on Christmas morning. Parents have a hard time buying toys and gifts for their kids, even if they love them.
And the most important thing about applying for a gift is that they will give your child a gift or toy or put your child on a list of people who need help.
How Do I Qualify For The Free Christmas Gifts?
For getting help with free Christmas toys, everyone is not qualified for free Christmas programs. They should have completed the criteria.
After that, they assist those people who are in the most need. Because the eligibility criteria depend on the monthly or yearly income of the family. You may be qualifying for getting help if you receive the following:
Medicaid
WIC
SNAP
Section 8Housing
TANF
School Lunch Program
SSI
Related: 80 Best Toys For Christmas
Bottom Line
Saving for Christmas is difficult! Fortunately, excellent charity organizations such as Toys for Tots and the Salvation Army are eager to assist. If you're having financial difficulties, you should contact one of the organizations listed above for help. And, as corny as it may seem, Christmas is about sharing time with friends and family and simply enjoying one other's company.
So don't be difficult on yourself for not being able to afford a present. Instead, enjoy your time with your loved ones, and if you need assistance with gift-giving in the year, contact one of the charities listed above.
Frequently Asked Questions
Q: Where Can Low-Income Families Get Free Christmas Gifts?
The Salvation Army and Toys for Tots aren't the only charities that can assist with Christmas presents. In addition, several local groups give out free Christmas gifts.
Q: How Do you locate non-profit organizations that are near you?
The HelpingAmericansFindHelp.org organization can help you locate non-profit groups near you that give you free Christmas presents. Their website lists hundreds of organizations in several states that provide free holiday aids.
Q: How do I apply for free Christmas toys?
It's always good to start applying from late September to October. However, December may be a little too late because each program has limited funding, and thousands of low-income families are vying for it. So assistance is always given on a rolling basis. Contact their way to ensure you get a free toy for your child.
Q: Can the kids' legal guardian apply for free Christmas Toys?
Check with the organization you are applying for, for their requirements. Most assistance is given to children under age 12.
Q: What documents do I need to show I have a low-income family?
Photo ID
Your social security number
Your proof of income (W-2 forms and or payroll stubs)
Benefits documents from the government, child support, unemployment benefits, etc.