Last updated Mar. 12, 2023 by Okechukwu Nkemdirim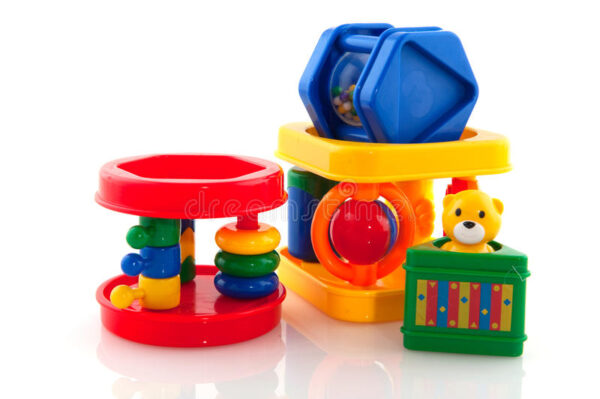 There are many things to get for comfort, but insufficient funds may be a barrier. After spending on priorities, there might be inadequate funds to buy other stuff like perfumes, slippers, or toys. People value toys, but they may not be considered a necessity when funds are insufficient. Do you know 9 legit ways to get free toys without paying a dime?
Most significantly, there are legit ways to get free toys that don't involve dubious means or paying any purchase fee.
Instead, they are completely free and authentic! This article will discuss the nine legit ways to get free toys and save you from having to pinch from your budget to buy them.
1. Sign up for Toy Testing Platforms
One of the 9 legit ways to get free toys is by joining platforms that give toys to customers for testing and reviews.
These toy testing and review sites usually send toys to toddlers and teens for free to get their opinions and help boost their relevance in the market. Here is how it works.
First, you'll need to sign up for testing on toy testing platforms, such as Toy Safety Testing, and once toys are available for testing, they'll notify you.
Then you'll apply for the one you want, and they'll send it to you for free! Next, you'll test the toys and forward your opinion on their review page, possibly with a picture and caption.
Then, the company will let you keep the toy for free in exchange for your work. You can search for these free toy testing sites on social media or the internet. Popular toy testing and review sites include Amazon vine, The Toy Foundation, Toy Bank, NextDoor, and so on.
Moreover, these platforms are primarily available on social media, but you'll need to follow and be active on their page to stand a chance of being among the lucky winners to test their toys.
Also, most of these companies would request video reviews, so if you are comfortable on camera, this might work for you.
2. Visit the Craigslist site
Craigslist has three categories for finding legit free toys. There's the "Free" category, the "Toy & Game" category, and lastly, the "Baby & Kid" category. Craigslist is quite similar to garage sales, where people give away toys and other stuff.
In the "Free" category, you may find toys like Fire Rescue trucks, kid-sized kitchen play sets, an activity table, a high chair, a complete set of Ranger toys, toy houses, and the rest also available on the Craigslist website.
While on the "Toy & Game" category, there are toys like swing sets, doll houses, tiny pet shops, pet houses, skateboard ramps, and so on.
Lastly, toys in the Baby & Kids" category include picnic tables, toddler toys, outdoor slides, etc. If you are lucky, you might get your kid or yourself an entire collection of toys for free on Craigslist. And the excellent thing is that most of their toys are in good shape and entirely free!
3. Visit Freebie Websites
There are dozens of freebie websites ( like freecycle.org, TrashNothing.com, etc) to check and find free toys. You could even get some at a cheap rate and others completely free. In addition, some companies love giving toys away for free, primarily for samples and reviews.
You may also find other household stuff free if you visit the right websites. These freebie sites have information on the best way to get your desired item.
When you visit their websites, click their category lists (Usually located on the top, right, or left sidebar) to find the item you want. In this case, search for toys and click on them, and you'd be redirected to the page showing you how to get free toys.
However, most of the available toys are pretty small, but they are free. Note that some of these sites may require you to sign up and provide personal information like your age and home address.
4. Visit Facebook Marketplace as a legit way to get free toys
Facebook marketplace is another great way to get free toys. But, again, the toys available are primarily for testing and reviews.
Notwithstanding, most companies advertising on Facebook Marketplace may allow you to keep the toys even after testing and reviewing.
There are dozens of toys available to shop for free; you only need to find the ones that catch your attention.
Additionally, you can join the local parenting organization to get free toys on giveaways. However, most of the free toys available on Facebook are either used ones outgrown by other children.
All you need do is ask for them, and they'll be handed over to you. However, there's a risk of scamming using this platform. To avoid being scammed, ask for a photo of the toy and set a date in a public place to meet up.
5. Earn Cash from Paying Apps
There are legit apps that pay real cash to try their platform. Making money from these apps allows you to purchase your dream toy without using your paycheck.
Some of these legit paying apps include AppBounty, SurveyJunkie, AppKarma, and FeaturePoints. Meanwhile, these apps are available for download on Desktop, Android, and iOS.
Download one of the apps, install it on your phone, and start to earn. Don't worry; you are not required to keep using these apps for a long time; you can stop once you get the amount to purchase your toy.
In addition, some websites pay you for using their platform, which is another way to make more cash for your toy.
6. Request for Free Toys Sample Via Email
You can request free samples or tests by emailing companies selling toys. Also, you could send hand-written letters requesting to try out their models.
To do this, identify the toy you'd want to sample and look for the company's direct email address.
Next, send an email expressing how much you love and want to try their products. At the end of the mail, make sure to request that they give you samples for free.
You don't need to feel uncomfortable requesting free samples because most companies are happy to give away some of their toys for testing and get feedback from a completely neutral source.
You may also be lucky to get other free stuff upon request, such as free food coupons, stickers, skincare samplers, groceries, store deals, and cosmetic product samples.
7. Leverage Coupon Sites for Money to Buy Toys
One way to get a significant discount on toys is by using coupon sites. Collecting coupons is a great way to invest and save from spending a lot on shopping online or in stores. But getting many of them can be difficult if you are not organized.
However, coupon sites are available online for Walmart, Amazon, Target, and many others. In addition, you can earn cashback by purchasing items on Rakuten, an excellent offer for a discount on toys.
However, to qualify for cashback rewards on Rakuten, your account must accumulate a minimum of $5. But there's no need to worry because when you sign up for Rakuten, you'll get a $20 sign-up bonus and can start saving a lot of money on shopping.
8. Posting Reviews on Amazon is a legit way to get free toys.
Another way to get free toys is through an exchange for reviews on Amazon. However, getting free toys through this means is rare as Amazon sellers hardly ask for feedback in exchange for free items.
Notwithstanding, there are other quick ways to get free toys in exchange for your review on Amazon: by signing up for survey and review sites.
Some sites are created to bring buyers and sellers that offer giveaways or grant discounts in exchange for your feedback. Another way is by signing up for Amazon Vine, an Amazon review site that submits your opinion on a particular product.
Doing that would reward you with free stuff, exclusive discounts, or deals on selected products.
However, the best way to be relevant and increase your chances of getting these deals on Amazon vine is by constantly posting reviews (both negative and positive) that customers may find helpful.
9. Leverage Cashback Websites
You could get your money spent on toys through cashback websites. You can shop on these sites, get your money back, and earn extra cash. Here is how it works.
Cashback websites refund a percentage of what you spend purchasing items using their links which often ranges from 1% to 60% rebates.
Therefore, if a site gives you 30% cashback, you will get $5 back from what you spent. One of the best cashback websites is InboxDollars; it has the best cashback offer.
So, the more discount you give for buying toys, the more your chances of getting higher cashback rewards. However, if you are not into online shopping but are interested in making money, you could join the Peer-to-Peer website, which offers cashback and bonuses to support you with funds to get your toy.
Frequently Asked Questions
Which Site is best for Free Toys?
There are many sites where you can get free toys. Some of these available and renowned sites include freecycle.org, TrashNothing.com, Facebook Marketplace, walmart.com, and so on.
However, some of the above sites will collect personal information like your home address and email address to complete transactions. At the same time, they gift toys for samples in exchange for your honest feedback or reviews.
How Can I Get Free Toys?
You can get free toys by participating in online reviews for toy companies. In addition, you can check freebie websites that give away toys, such as freecycle.org, TrashNothing.com, and walmart.com.
You can also work as a toy tester, testing toy samples for toy companies; you only need to send them a direct mail requesting to work in this regard.
Do 9-Year-Old Play With Toys?
Yes, 9-year-olds are allowed to play with toys. There are varieties of toys available for toddlers, kids, and teenagers. You need to find the right one for your 9-year-old to play with. Therefore, it is entirely typical for a 9-year-old and even a teenager to play with toys; so long they're having fun.
How Can I Be a Toy Tester?
To be a toy tester, you will need to sign up for toy testing websites such as MySpace.com or craigshelper.com.
Then, maintain an online presence by commenting on their post and sending in your request when toys are available for testing.
Another way to be a toy tester is to visit or contact your local toy company and inquire about available toy-testing opportunities.
How do Toy Reviews Make Money?
To make money on toy review, sign up for a toy review website like ToysReview.com and give honest feedback on the products they posts. Depending on the Site, there are amounts rewarded to reviewers and other non-monitory rewards available.
Is 12 too Old for Toys?
A 12-year-old isn't too old to play with toys. There are uniquely designed toys for teenagers and grown-up children. So, if your 12-year-old is happy to play with toys, allow them to have fun as it is entirely normal.
Is a Product Tester a Real Job?
A product-tester is not a get-rich scheme. However, it can serve as a side hustle to support your finances. Money made as a product reviewer isn't much compared to a regular job, so one cannot solely rely on it as a full-time job.
Is Toy Tester a Job?
Toy testing isn't a full-time job; instead, it can serve as a side hustle. Toy testing is one of the available online jobs similar to product review, blogging, and survey. But one cannot rely on it as a sole source of income.