Last updated Mar. 23, 2023 by Favour Chinaza
Getting a gym membership is probably the first thing that comes to mind when considering starting a workout routine. But the big question is, Is gym membership really worth it?
For instance, you agree to pay a lot of money for fitness and well-being.
You go to the gym every other day for several weeks, feeling determined. Then you have a particularly busy week and have to miss it. Then, finally, you don't go the following week because you're not feeling well.
You know how hectic your schedule is? You go to the gym maybe once a week, but you tell yourself it's worthwhile. This is for your own good.
It's been three months, you've been there maybe twice, and you are thinking if going to the gym is worth it. Can you set up a home routine or think of other ways to save money at the gym?
Are there Benefits to a Gym Membership?
Obviously, there are numerous benefits to having a gym membership: paying for a gym membership motivates some people to go because the money they spend motivates them.
Gyms provide equipment, classes, and assistance you probably do not have at home. In addition, a gym can give you a sense of community, and you may even make new friends.
We canceled our memberships at the local fitness center when we needed to save money.
We eventually decided to convert a portion of our living room into a fitness center because we realized it would be more convenient to exercise in the comfort of our home.
On the other hand, you will discover that when you are alone, you are not nearly as motivated to engage in physical activity. Don't misunderstand me.
A home fitness center I'd be good, but if you have a gym membership, and especially if you have a workout partner, you are far more likely to stick to your fitness routine. This is especially true if you work out with a friend.
How Often Should You Go to the Gym to Justify Your Membership?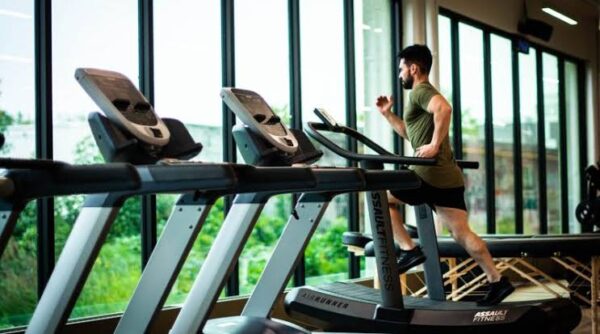 There are ways to get cheap gym memberships if you want to go often. According to fitness experts, visit the gym at least three to five times per week to achieve your fitness goals. To justify paying for the membership, you should go to the gym at least twice or thrice weekly.
If you go to the gym less than twice a week, you'll pay about the same as if you took individual classes at a fitness studio.
Good Read: 8 Ways to Get Paid to Lose Weight?
What Benefits Come with a Gym Membership?
Your ideal gym membership will be one that accommodates your budget, workout preferences, and desired amenities.
Examine the gym's amenities and compare them to your personal fitness objectives. Is it equipped with the tools you need to achieve your fitness goals? Is it a place where you can be inspired and encouraged?
Here are some common features to look for when purchasing a gym membership:
Free Wi-Fi
Wide range of fitness equipment, including weights
Showers in locker rooms
Complimentary storage lockers for use during your workouts
Certified personal trainers to assist you in developing your fitness program
You can use a digital app that provides digital workout classes when you can't make it to the gym.
Swimming pool
Resistance machines
Cardio equipment
Racquetball courts
Group exercise classes
Sauna or steam room
Childcare is provided while you work out
Whether you're just beginning your fitness journey to health and wellness or looking for new gym locations, finding a gym membership can be difficult.
That meets your requirements is essential. You'll want to find a place that makes you feel at ease while also giving you the most bang for your buck.
What Influences Getting a Gym Membership?
So, before registering for a gym membership, consider these factors.
1. Is the Gym Affordable for You?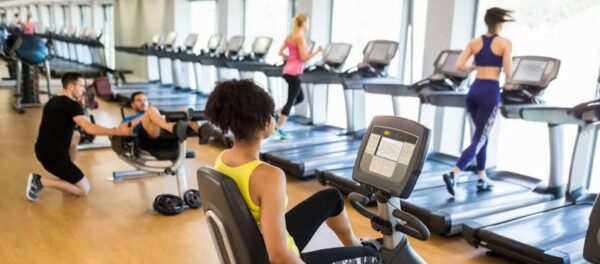 Working out at home is difficult. There is plenty to divert your attention away from your health goals, and you may not have enough equipment to perform a full range of exercises.
That's when you decide it's time to consider joining a gym. But is it worthwhile to pay for a gym membership?
Before purchasing a gym membership, consider how much money you can comfortably spend there.
Before deciding whether to join, discontinue, or keep a gym membership, consider your budget: Do you have enough cash on hand to pay the bill?
Decide how frequently you'll attend and calculate the cost of each visit. Some instructors advise customers to spend less than $20 per gym session. Otherwise, they should only invest in one-time fitness activities or courses.
If you spend more than this, you may be paying more for fitness courses than the average American and foregoing, other less expensive options.
A Gym Membership can be Costly, but there are Ways to Save money or even get Free Memberships.
For many people, gym memberships can be prohibitively expensive, but having access to fitness classes, weight training equipment, and pools is often well worth the cost. But is a gym membership worthwhile for those looking to save money?
Fortunately, for those looking to save money, there are a few options for getting discounts or even free memberships.
To begin, it never hurts to inquire at the gym's front desk — many locations offer discounts or promotions that can help you save money.
It also pays to shop around: different gyms may offer competing specials that can result in significant savings.
Asking employers about corporate discounts or interviewing with wellness programs is one option for those looking for an even bigger discount on gym membership fees.
Another strategy worth considering is to inquire about a discounted student or alumni memberships at your school.
Online research can also produce interesting results: many gyms provide promotional codes and signup bonuses on their websites.
In any case, carefully researching the options beforehand allows people to save money while still receiving the benefits of a quality gym membership.
If you Need a Cheaper Option, you can Choose Classes.
There are alternatives for those who do not want to commit to a costly gym membership. For example, taking classes like yoga, aerobics, or dance can be less expensive and more efficient ways to get in shape.
Classes can also be a great way to socialize and meet new people, which can be difficult to do at a gym because everyone uses their own equipment and concentrates on their routines.
On the other hand, exercise classes allow you to enjoy the sense of community that comes with participating in group activities.
Finally, gyms typically require long-term contracts; if your life changes or your schedule becomes too busy to use it, you will still be required to pay until the end date.
On the other hand, many classes are available on a pay-as-you-go basis, giving you more control over how much money you spend each month.
2. Do you Really Intend to Lead a Healthy Lifestyle?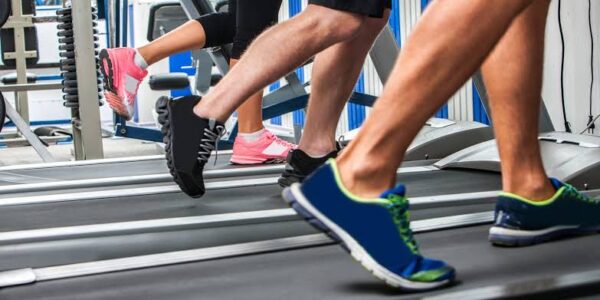 Yes, maintaining a healthy lifestyle and self-development are always excellent resolutions. However, nothing will force you to the gym if you are not committed to making positive changes.
Before adding a gym membership to your budget, make sure the time is right for you to reap the benefits of your investment in health.
A new gym membership, for example, is pointless if you're committed to an insane work schedule or prioritize travel in the near future, like paying off debts and traveling the world.
If you're serious about your health goals or a new hobby, a budget line item set aside for the gym can encourage you to go and get your money's worth.
What is the value of your health to you? This question will put the cost of a gym membership into perspective, as well as the time you devote to working out at a fitness center.
You can increase your longevity and quality of life while also having fun.
Working Out Has So Many Advantages!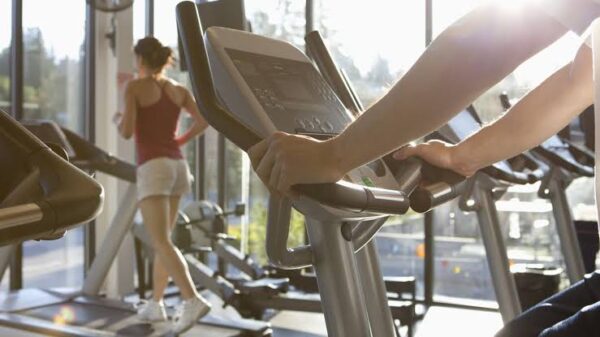 If your health is a priority, the quickest answer to the question "is gym membership worth it?" is probably yes, yes, and yes again.
Exercising can provide numerous physical and mental benefits, ranging from helping you lose weight to combating depression. Not only does it improve muscle tone, strength, and endurance, but it also improves mental clarity and energy levels.
Working out regularly causes your body to release endorphins, which cause a positive feeling in the body and provide an overall sense of happiness and well-being.
Not only does exercise improve muscular strength, but it also improves bone density and joint health.
As you gain muscle mass, these tissues assist you in burning more calories even when at rest, resulting in significant weight loss over time.
Additionally, increased blood flow throughout the body helps to relieve tension while lowering stress levels.
In fact, regular exercise helps to reconfigure how you think about yourself by reinforcing your own capability, which eventually leads to increased self-confidence.
All of this explains why exercise is an important part of our daily lives; with so many benefits, it's well worth the effort and investment.
3. Do you Have the Time and Stamina to go to the gym Frequently?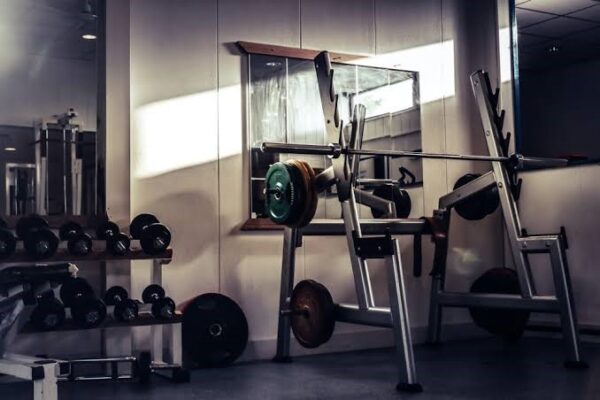 There is no denying that working out takes time and effort. So one thing to consider before purchasing a gym membership is whether you have time in your schedule to go to the gym frequently.
It would be best if you were prepared to commit to going to the gym at least three times per week, with at least 12 trips per month often costing less than taking individual courses.
It's not worth it if you can't commit to going to the gym regularly."
If your busy schedule prevents you from joining a gym for the time being, you can still enroll in occasional courses as your schedule allows.
If you discover that you have more free time or that exercising is more important to you, you may reconsider whether a gym membership fits into your budget.
The gym is a Positive Hardwork
Getting a gym membership, sticking with it, and working out regularly can be difficult, but it's worth it to lower your risk of preventable health problems.
Finally, you must decide whether you want to put in the effort now through exercise or suffer from health problems later in life. That answer alone may indicate that gym memberships are worthwhile.
Think of what you pay monthly as an investment in your health, happiness, and future, not as a fitness center fee.
Compared to a gym membership's long-term value, it's a small payment. And investing in your long-term health is one of the most beneficial things you can do for yourself and your family.
4. Does the Gym Include Features That are Beneficial or Inspiring?
Gyms can be a place for fun, exercise, relaxation, and a place to focus on fitness.
Some clubs may even provide services or perks that increase your chances of sticking with your new exercise routine and may help you decide whether to keep or cancel your gym membership.
When discussing the factors to consider when purchasing a gym membership. Joining a gym with various facilities to vary your exercise (such as a relaxing sauna or hot tub) may help.
Finding a facility that offers a class or type of exercise that you enjoy, such as boxing or yoga, is also beneficial.
What a Gym Offers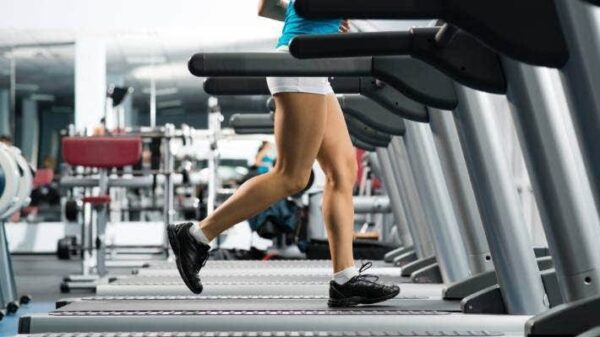 Many people do not have enough space in their homes to exercise.
Even if you have enough space and plenty of exercise equipment, you won't have the same variety of options as you would at a gym.
The best gym memberships provide a plethora of options for your health journey.
You can use equipment you've never seen before and devote more time to exercise. With a dedicated workout space to visit, you'll be motivated to get a proper workout and get your heart pumping.
However, joining a gym provides you with more than just access to free weights and treadmills. A gym membership lets you see your body and mind transform with each visit.
We can divide the benefits of going to the gym into tangible and intangible categories.
5. Is a Long Contract Required by the gym?
Gyms are aware that customers sometimes cancel their memberships. Because of this, many facilities demand that you sign a contract before you can begin, which might last up to a year.
However, predicting whether you'll actually like the gym when you initially sign the contract could be hard.
For this reason, we advise not signing a contract that requires you to commit to a term you don't feel acceptable, even if it means joining a new gym.
If you think you've found the perfect gym but are concerned about the contract's terms, inquire about using guest passes or a no-fee trial to test the facility to ensure it's a good fit.
Deciding whether to cancel or keep a gym membership becomes more difficult when you've signed a long-term contract.
Also, be wary of establishments that try to upsell you on extras such as towels and other items you can easily bring from home.
When reviewing the list of things to consider before purchasing a membership, be wary of gyms with high upfront startup costs, like an initiation fee or an additional annual fee.
Is a Gym Membership Tax Deductible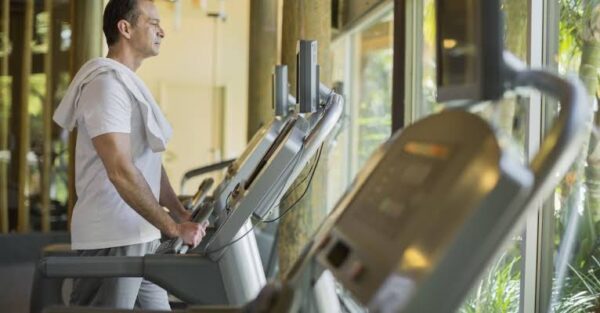 Membership in any club formed for business, pleasure, entertainment, or another social purpose cannot be included in medical costs.
If you first joined a health club to improve your overall health and well-being, you will not be eligible for a tax deduction.
You may be able to deduct the cost of your gym membership from your taxable income.
To be considered for this, you must obtain certified written documentation from a physician stating the diagnosis of a specific medical condition.
You are required to use the medical center to which you belong as part of the treatment plan your physician has prescribed for you to treat that diagnosis.
After you've met the requirements outlined above, you can now include the cost of your gym membership as a medical expense.
Should I Join a Gym or Workout at Home?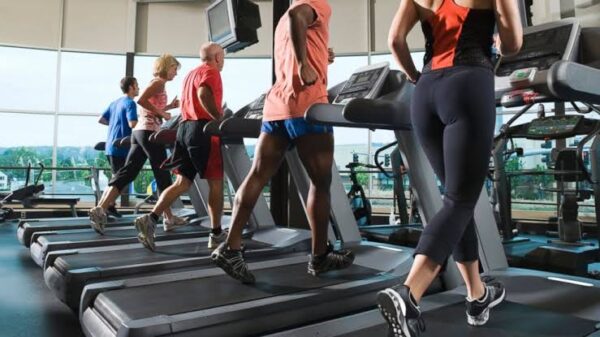 Going to the gym is just one of many great ways to get in shape; there are numerous other options available to you as well. The benefits of working out at home are likely comparable to those of going to the gym.
Workouts performed in the privacy and convenience of one's own home provide greater flexibility and, in some cases, greater efficacy than those performed in a traditional gym setting. It could also be one of the fun ways to budget and save if you drop a daily fee into your savings account whenever you work out at home.
If you want to get the most out of your efforts, you must make the best use of both your time and your resources.
This holds true for both your time and your resources. Maximizing the gym resources is the single most important consideration to bear in mind.
Cost of Gym Membership
On the low end, expect to pay $10 monthly for a basic membership at Planet Fitness, and $40-$80 monthly for mid-tier gyms like LifeTime Fitness. That amounts to between $480 and nearly $1,000 in annual membership fees.
If money isn't an issue, high-end luxury gyms like Equinox have monthly memberships ranging from $180 to $500 or more.
Cost of Boutique Fitness Studios
Other types of memberships, such as those offered by boutique fitness studios, can cost between $15 and $40 for drop-in classes, while an average unlimited monthly membership can cost between $110 and $360.
In addition to your monthly fitness center fee, your enrollment may include additional annual fees ranging from $29 to $59, usually assessed within the first three months of membership.
Don't Forget About Cancellation Fees
Cancellation fees can range between $29 and $250. If you are locked into a contract gym deal for a set period, you may be required to pay for the current month and subsequent months.
Before enrolling, carefully read your contract and ask questions about your membership obligations.
What's the Maximum I Should Pay per Month for the Gym?
The maximum monthly fee you should pay for the gym depends on your exercise requirements and financial situation.
A standard, good-quality gym membership should cost less than $50 monthly. Any more than this, and you should expect additional amenities such as a pool, sauna, and cafe.
A gym membership should cost up to $30 for the average gym-goer who wants to spend an hour a few times a week building muscle. However, in expensive inner-city areas such as Texas, this could rise to $40 or more per month.
For those seeking more, gym memberships can cost over $100 monthly, including on-site amenities such as a swimming pool, saunas, spa, and restaurants. The level of gym membership you choose will be determined by your available time and budget.
If you pay more than $40 per month for a gym membership and go less than 5 times per month, you should consider a cheaper gym membership to save money on the all-important price-per-visit metric.
Apps to Get Free Gym Membership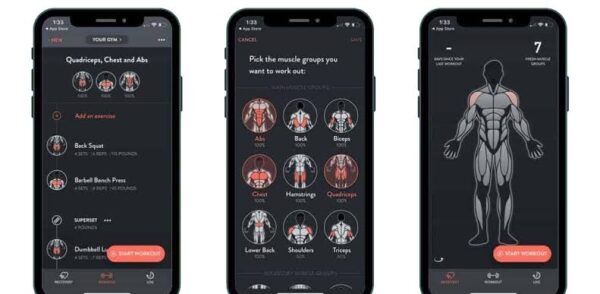 Spitfire Athlete: (free, iOS and Android). This app is for women dedicated to working hard to increase their strength and athletic performance. The training plans are based on the regimens of real female athletes, complete with inspiring biographies.
Balance Body Video ($19.99). Pilates is effective when done correctly but can be confusing or dangerous without an instructor.
Young recommended this website for low-cost quality fitness instruction for at-home workouts.
Official Johnson & Johnson 7-Minute Workout (free, iOS and Android). This free app, developed by fitness experts at the Johnson & Johnson Human Performance Institute, is jam-packed with quick workouts and video tutorials to ensure beginners perform each exercise correctly.
Nike Training Club (free, iOS and Android): "Nike Training Club is a favorite app of mine because it's free\sand a great resource for workout routines and exercises ideas," Young told us.
Users feel good about meeting monthly resolution milestones by creating a four-week plan based on fitness levels and goals.
Aaptiv (iOS and Android, $9.99/month). Watching a video on a small mobile screen is not always easy.
Aaptiv is an audio workout program with personal trainers who guide you through various workouts via earbuds.
Daily Burn: Daily Burn costs $19.99 per month. No other app can compete with the Daily Burn's depth and variety of exercise videos, including a library of over 1,000 workouts and a new workout posted daily. Before committing to payments, take advantage of the 30-day free trial.
Freeletics Bodyweight (free, iOS and Android). They have Bodyweight exercises when you cannot make it to the gym.
They have squats and pushups (the latter on the floor or an elevated surface), but you can make leg presses (in bed), lunges, single-leg step-downs, rows, reverse flies, and other exercises. This app, which includes coached videos at all levels, offers limitless possibilities.
Stair Stepper: You can have a $50 stair stepper at home to use on days when you can't make it to the gym.
It's portable, easy to store, and works. You can add variety to your home workouts with a few pieces of equipment, such as free weights, sliders, or a resistance band.
Is a Gym Membership Worth it?
Investing in a fitness center membership is money well spent. The health benefits alone far outweigh the monthly membership fee, and regular attendance at a gym can yield significant benefits in terms of fitness, strength, appearance, confidence, and happiness.
The health benefits alone far outweigh the monthly membership fee by a large margin. However, one exception to this rule pertains to something that will almost certainly improve your health.
A gym membership is unquestionably an example of something that falls into this category.
Numerous websites and peer-reviewed research papers detail the incredible physical benefits of exercise, particularly resistance training.
These advantages include increased strength, improved flexibility and balance, increased bone density, and improved body composition, all of which are associated with disease prevention.
You've probably heard it before. You can either make excuses or make progress, but not both. And with so many ways to get healthy available in today's fitness world, there's no reason to put your fitness goals on hold.
Alternatives To Gym Membership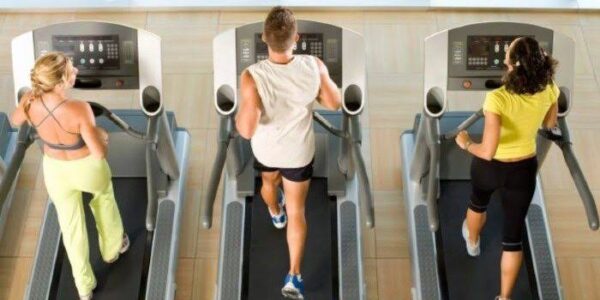 Still undecided about whether to pay for a gym membership or a boutique fitness studio? Don't be concerned. With a little imagination and motivation, you can achieve your fitness goals.
Here are a few ideas to get you started right away:
Running: Did you know running burns many calories and strengthens your legs? Start a running club or join an existing one for extra moral support.
Hiking or walking: Another excellent exercise option that can be performed almost anywhere. Walking benefits many people because it is easier on the joints than running but burns fewer calories. Visit your state parks and take in the scenery while working out.
Community Recreation Centers:
Some towns have community recreation centers with swimming pools, tennis courts, basketball courts, and walking paths. Yoga, barre, and pilates classes may also be available. Many modern apartment complexes also have gyms.
At-Home Fitness: Set up a home mini-gym with a treadmill for cardio workouts and free weights for weight training if you have the extra space. Did you know that some businesses provide in-home product trials? For a risk-free trial, check out the Peloton Tread.
Exercise Videos: Working out to exercise videos online is a fun and engaging way to get in shape. Check out free YouTube videos, fitness apps, and subscription services like Daily Burn or Apple Fitness+.
There's no need to forego a good workout when there are many other ways to keep yourself moving and on track toward a healthy lifestyle!
Good Read: Get Paid To Workout: 40 Apps That Pay You To Exercise
Bottom Line
A gym membership may be money well spent if you can maintain a consistent exercise program, improve your overall health, and meet new people while working out. Choose a fitness center that can accommodate both your needs and your budget.
Working out at home still benefits self-workouts, especially if you're trying to save money or know you won't go to the gym frequently enough to justify the expense. Unfortunately, many people do not have enough space in their homes to exercise.
Even if you have enough space and workout equipment, you won't have as many options as you would in a gym. However, the best gym memberships offer a plethora of options for your fitness journey.
Frequently Asked Questions
Q: Is joining a gym a waste of money?
A gym membership is not a waste of money if you can afford it, like to exercise in a gym, and are dedicated to sticking to an exercise plan. Physical fitness has mental health benefits and vice versa.
Q: Is joining a gym or working out at home better?
Home workouts are the same as able as going to the gym. Home exercises provide more freedom and efficiency, while a gym gives a specialized place. It's all about making the most of your time and resources.
Q: Is joining the gym a good idea?
If you want to exercise regularly, joining a gym may be the best way to motivate yourself. This practice results in muscle gain, fat loss, reduced blood pressure, enhanced concentration, and other health benefits.
Q: Why do you need a gym membership?
Gym membership costs money each month, but it offers you access to more tools and facilities than you have at home. Most gyms also provide supplementary benefits like tanning beds, swimming pools, and steam rooms that we can't fit or can't afford in our own houses, making membership even more valuable.
Q: How long should I spend at the gym?
The American Heart Association advises two weekly strength-training sessions and 75 to 150 minutes of aerobic exercise. Assuming the strength training sessions take approximately 20 minutes apiece, a week's worth of activity comes out to nearly three hours.
Q: What are the disadvantages of the gym?
Many dislike going to the gym because it might seem like an artificial setting. If exercises are not done correctly, they may do more damage than benefit. Some individuals take it too far, and going to the gym may be impossible in distant places. Gym memberships may be expensive.
Q: How often should I go to the gym?
Aim for 30 minutes of moderate-intensity aerobic exercise at least five days per week (150 minutes per week) three days a week, and at least 25 minutes of intense aerobic exercise (75 minutes per week)