When we needed to save costs, we canceled our memberships at the local fitness center. Because we eventually came to the realization that it would be more practical for us to exercise in the comfort of our own house, we ultimately decided to transform a piece of our living room into a fitness center. On the other side, I came to the realization that when I am by myself, I do not feel nearly as motivated to engage in physical activity. Don't get me wrong. I like having a home gym, but if I have a gym membership, and especially if I have a workout companion, I am far more likely to maintain my fitness regimen. This is especially true if I have a workout partner.
Buying a gym membership, a few factors
So, before you register for a gym membership, think about these factors.
1. Is the gym affordable for you?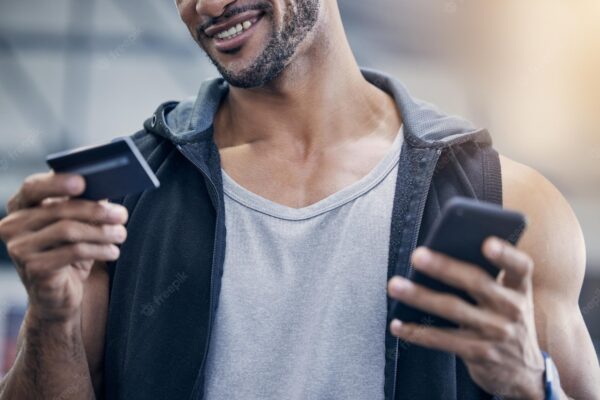 Before purchasing a gym membership, you should first think about how much you can comfortably spend there. Consult your budget before deciding whether to join, stop, or retain a gym membership: Do you have enough cash on hand to pay the bill?
Next, decide how often you'll attend and calculate the cost of each visit, advises McLay. She claims she usually advises customers to spend less than $20 every session at the gym. Otherwise, they should merely spend money on one-time exercise activities or courses. She goes on to say that if you spend more than this, you could be paying more for fitness courses than the typical American and passing on other affordable options.
2. Do you really intend to lead a healthy lifestyle?
Yes, maintaining a healthy lifestyle and developing oneself are always wonderful resolutions.
If you aren't dedicated to changing for the better, nothing will force you to the gym, according to personal trainer Jaclyn Phillips.
Make sure the time is appropriate before adding a gym membership to your budget so you can benefit from your investment in health. A new gym membership can be useless, for instance, if you're committed to a particularly insane work schedule or prioritize travel in the near future. A budget line item set out for the gym, on the other hand, can encourage you to get there and get your money's worth if you're serious about your health objectives or a new hobby.
3. Do you have the time and stamina to go to the gym frequently?
There is no denying that exercising requires time and effort. Whether you have time in your schedule to utilize the gym often is one of the things to think about before purchasing a gym membership.
According to McLay, you should be "ready to commit to attending to the gym at least three days per week," adding that making at least 12 trips per month would often cost less than taking individual courses. "It's absolutely not worth it if you can't commit to really going to the gym."
If your busy schedule makes it necessary to temporarily decline a gym membership, you may still enroll in occasional courses as your schedule allows. You may re-evaluate whether a gym membership fits into your budget if you discover that you have more spare time or that exercising takes on more importance.
4. Does the gym include features that are beneficial or inspiring?
Gyms may be a place for enjoyment, exercise, and relaxation in addition to being a place to concentrate on fitness. Some clubs may even include services or perks that increase your likelihood of sticking with your new exercise regimen and might assist you in determining whether to maintain or cancel a gym membership.
When discussing the sorts of things to take into account when purchasing a gym membership, Phillips adds, "Joining a gym that provides a range of facilities so you can change up your exercise (such as a soothing sauna or hot tub) might assist." Finding a facility with a class or kind of exercise you genuinely like, like a boxing or yoga session, is also beneficial.
5. Is a long contract required by the gym?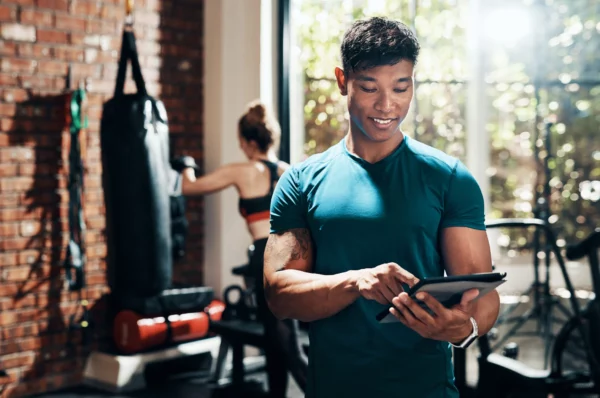 Gyms are aware that customers sometimes cancel their memberships. Because of this, many facilities demand that you sign a contract before you can begin, which might last up to a year. However, it could be hard to predict whether you'll actually like the gym when you initially sign the contract. For this reason, McLay and Phillips advise not signing a contract that requires you to commit to a term you don't feel acceptable, even if it means joining a new gym.
Is a gym membership tax deductible
According to the Internal Revenue Service Publication 502, "You cannot include in medical costs the cost of membership in any club formed for business, pleasure, entertainment, or another social purpose." [citation needed] You will not be eligible for a tax deduction for your membership in a health club if the primary reason you joined was to improve your overall health and well-being.
There is a possibility that you might deduct the cost of your membership to the gym from your taxable income. In order for this to be considered, you need to obtain certified written paperwork from a physician stating the diagnosis of a certain medical condition. As part of the treatment plan that your physician has prescribed for you, you are required to make use of the medical center to which you belong in order to particularly treat that diagnosis. After you've satisfied the requirements listed above, you may now go ahead and include the cost of your gym membership as medical expenditure.
Should I join a gym or work out at home?
Going to the gym is only one of many great ways to get in shape, but there are a ton of other possibilities available to you as well. It's likely that the advantages of working out at home have benefits that are on par with those of going to a gym. Workouts that are performed in the privacy and convenience of one's own home offer the benefit of more flexibility and, in some cases, better efficacy than those that are performed in the setting of a traditional gym. You need to maximize the use of both your time and your resources if you want to get the most out of your efforts. This applies to both your time and your resources. This is the single most critical consideration to take into account.
Is a Gym Membership Worth it?
Investing in a membership to a fitness center is money well spent. The health benefits alone far outweigh the monthly cost of membership, and a gym membership combined with regular attendance can yield significant benefits in terms of fitness, strength, appearance, confidence, and happiness. The health benefits alone far outweigh the monthly cost of membership by a significant amount. However, there is an exception to this rule, and that pertains to something that will almost surely enhance your health. A subscription to a gym is without a doubt an example of anything that fits into this category.
There are many websites and research papers that have been peer-reviewed that detail the incredible physical benefits of exercise and specifically resistance training. Some of these benefits include increased strength, improved flexibility and balance, increased bone density, and improved body composition, all of which are linked to the prevention of a variety of diseases.
Best gym membership
Unlike other commercial gyms, including 24-hour facilities, members of Anytime Fitness are given their own personal key FOB that allows them access to the gym at any time, day or night. For frequent travelers, whether for business or pleasure, this convenient feature (along with the more than 4,700 franchisees) makes Anytime Fitness a top choice for a gym membership.
Barbells and racks, dumbbells, kettlebells, boxes, cardio equipment, weight machines, and yoga mats may all be found at most Anytime Fitness facilities, along with plenty of open floor space. Membership is also more affordable than at certain commercial gyms: The typical cost is roughly $36 per month.
People Also Ask
1. Is joining a gym a waste of money?
A gym membership is not a waste of money if you can afford it, like to exercise in a gym, and are dedicated to sticking to an exercise plan. Physical fitness has mental health benefits and vice versa.
2. Is it better to join a gym or work out at home?
Home workouts are the same as able as going to the gym. Home exercises provide more freedom and efficiency, while a gym gives a specialized place. It's all about making the most of your time and resources.
3. Is joining the gym a good idea?
If you want to exercise regularly, joining a gym may be the best way to keep yourself motivated. Muscle gain, fat loss, reduced blood pressure, enhanced concentration, and other health benefits all result from this practice.
FAQs
1. Why do you need a gym membership?
Gym membership costs money each month, but it offers you access to more tools and facilities than you have at home. Most gyms also provide supplementary benefits like tanning beds, swimming pools, and steam rooms that we can't fit or can't afford in our own houses, making membership even more valuable.
2. How long should I spend at the gym?
Two strength-training sessions and 75 to 150 minutes of aerobic exercise are advised by the American Heart Association per week. Assuming the strength training sessions take approximately 20 minutes apiece, a week's worth of activity comes out to nearly three hours.
3. Does gym affect face?
While sweating is a beneficial method to expel toxins, it may also clog your pores, resulting in breakouts and other skin problems on your face and throughout your body, particularly if you are wearing heavy makeup or other acne-causing items.
4. What are the disadvantages of the gym?
Many individuals dislike coming to the gym because it might seem like an artificial setting. If exercises are not done correctly, they may do more damage than benefit. Some individuals take it too far, and going to the gym may be impossible in distant places. Gym memberships may be expensive.
5. How often should I go to the gym?
Aim for 30 minutes of moderate-intensity aerobic exercise at least five days per week (150 minutes per week) three days a week, and at least 25 minutes of intense aerobic exercise (75 minutes per week)
Summary
If you can keep up a steady exercise program, enhance your general health, and meet new people while working out, a gym membership may be money well spent. Choose a fitness facility that can meet both your needs and your budget. Working out at home is still useful for self-workouts, particularly if you're trying to save money or know you won't go to the gym often enough to warrant the expenditure. Many individuals do not have enough room in their houses to exercise. Even if you have ample space and enough workout equipment, you won't have the same variety of alternatives as you would in a gym. The top gym memberships provide a plethora of options for your health journey.