Last updated Jan. 14, 2023 by Peter Jakes
Do you know you can earn some good cash by participating in exercises? Millions of people participate in various physical exercises regularly to make money. If you belong to an exercise group, you can convert your passion into a source of income. Imagine being paid to live healthily.
How Can You Make Money Working Out?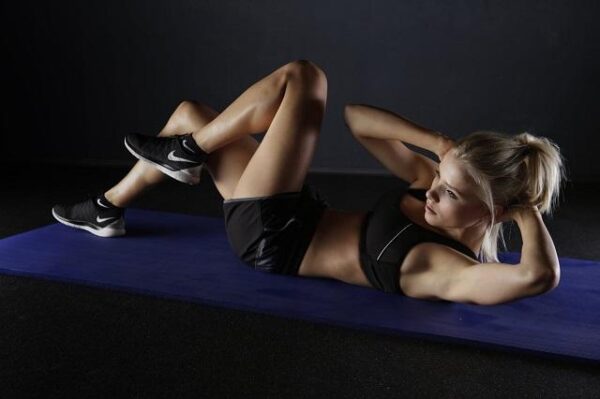 Most people are unaware that they can earn money by exercising. Although making money through this method was previously restricted to athletes, technological advancements have enabled anyone to earn through various online platforms. I will showcase 40 apps that can pay you for working out in this article.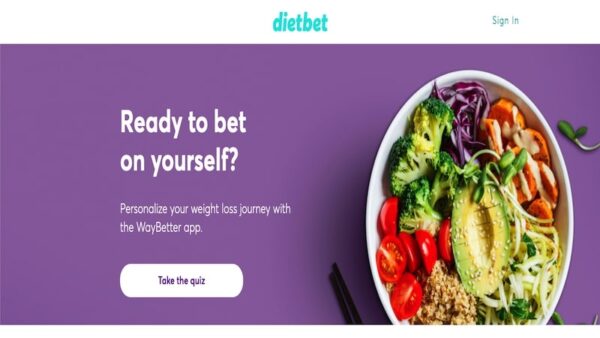 DietBet is a platform for tracking your weight loss goals and making money to workout. As you engage in weight-loss exercises, you can accurately track your progress on this platform. To earn money exercising on DietBet, you will first pay a $35 entry fee.
DietBet motivates you to achieve your weight loss goals within a specific time frame. As a result, you will be competing with other members for the grand prize. If you want to win, concentrate on losing a certain percentage of your body weight in a specific time frame.
How You will get paid Exercising for DietBet
You must split the total prize with other platform winners when defeating competitors. So, if you want to make money exercising, be committed to achieving your goals faster than others.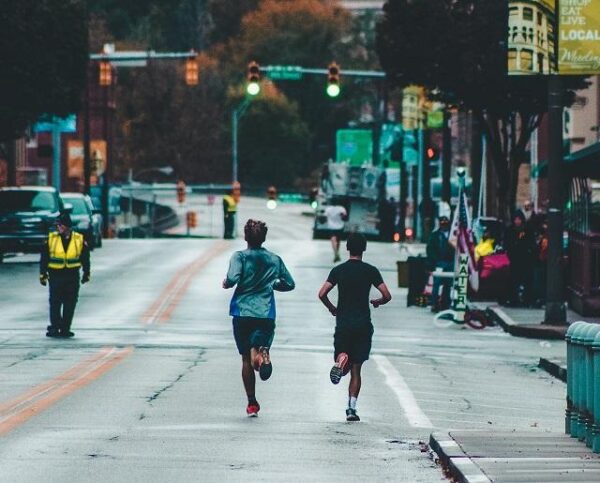 Sweatcoin is an excellent exercise platform to consider. The platform allows you to be rewarded for actively participating in physical activities.
Install Sweatcoin on your smart devices before you earn money exercising with it. As a result, jog around your neighborhood with your smartphone at all times. It tracks your movements and rewards you accordingly.
You do not have to train outside to be eligible to earn. However, when you train indoors, the app can also track your steps. So, how does Sweatcoin compensate its users?
How You will get paid Working Out for Sweatcoin
After installing the app, use it during your exercise routine. When you complete 1,000 steps, you will be rewarded with 0.95 Sweatcoins. Keep in mind that each Sweatcoin you created is worth about $0.05. Sweatcoin may not be able to be withdrawn directly into your bank. You can, however, receive your earnings through gift cards or in exchange for athletic attire or go for other gift card exchange kiosks to do same.
Runtopia is one of the more legit fitness apps available that lets you make money working out. It allows you to set goals for walking, to run, cycling, and other forms of exercise. During your workouts, you can also listen to an audio coach.
How You will get Paid Working Out for Runtopia
Sports Coins are earned by completing daily challenges or working out. You can redeem your coins for prizes, discounts, or PayPal payments. For example, a $10 PayPal payment will cost you approximately 599 coins.
Additionally, you can upgrade your membership to gain access to premium features. This Runtopia upgrade will set you back $3.99 per month or $23.49 per year. However, keep in mind that Sports Coins expire every year. So, you must redeem your coins by March 1st or risk losing them.
Playing games on Boltt app is one way to get paid, just like other ways you make money playing games. You can also listen to music on the Boltt Play app, and get coins for taking steps. The app keeps track of your daily progress in health and fitness. It counts your steps and gives you rewards.
With the Boltt app, you can easily keep track of your fitness by connecting your devices to it. For every 1,000 steps you take, you'll get about 0.05 BolttCoins. Each BolttCoin is worth about $0.015. You can either cash in your coins or use them to take part in challenges and try to win more.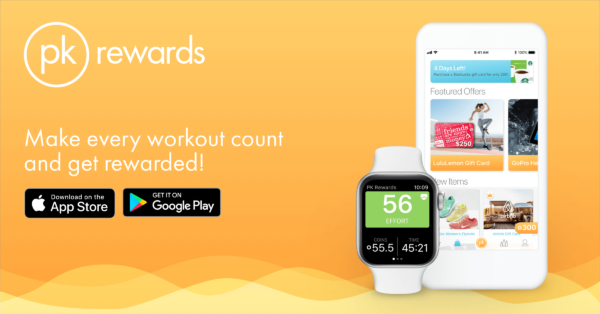 PK Rewards is a simple yet effective way to get motivated to exercise while also earning rewards.
How PK Rewards Work
When you work out, you can start monitoring your exercise levels by connecting the PK Rewards app to an Apple Watch or a list of supported Bluetooth trackers. Then, when you finish your workout, PK Rewards gives you an Effort Score based on the intensity of your workout and coins based on your score.
How You will get paid Exercising for PK Rewards
You can redeem your coins for various prizes, including Amazon gift cards, so check out PK Rewards and download their iOS or Android app!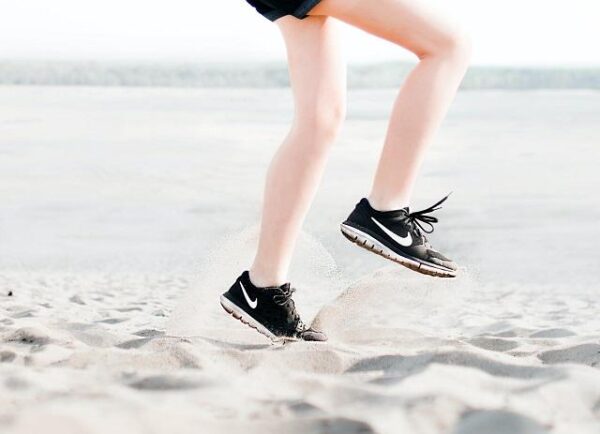 WinWalk is another real app that pays you to work out. But WinWalk lets you earn money with just 100 steps, while most apps only pay you when you take 1,000 steps.
How WinWalk Work
For every 100 steps you take, you'll earn coins. The value of each Coin is $0.001. Then, you can turn your coins into gift cards. This includes well-known retailers like Starbucks, Amazon, Nike, and eBay.
The WinWalk app also lets you track how active you are, how far you walk, and how many calories you burn. It also reminds you of things that can help you keep going. Unfortunately, WinWalk isn't available for iOS devices, but you can get it for Android devices.
See also, 50+ Best Money Making Apps of 2023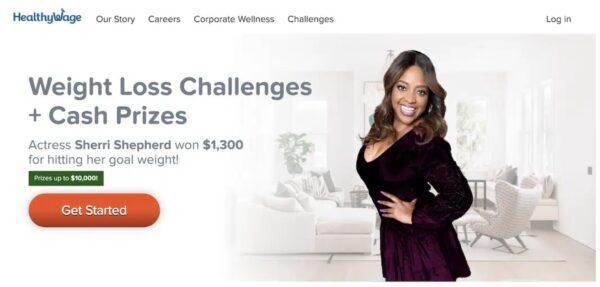 HealthyWage lets you make money to reach your weight-loss goals. There is a chance to win as much as $10,000 just for working out.
The first step is to use a free prize calculator. The prize calculator will help you determine how much you could win if you reach your weight-loss goals. Your goal must be to lose at least 10% of your body weight, but you can decide how long you have to do it.
How HealthyWage Work
You can participate in competitions, such as the $10,000 Team Challenge. Here, teams of five people compete to see who can lose the most weight. The length of a challenge can be anywhere from four weeks to a year. You pay a monthly bet, but if you reach your goals, you can get the money back plus profit.
You can either pay with PayPal or send a check.
If you want to get paid to workout and get in shape while donating money to charity, the Charity Miles app may be the perfect solution. When you walk, bike, dance, run, or even skip, this app donates money to the charity of your choice.
How Charity Miles Works
The app tracks your activities and movements using your phone's GPS. The more you contribute, the more money will be donated to your charity.
How You will get paid Exercising for Charity Miles
Charity Miles will donate up to $0.25 for each mile you walk or run, while biking will earn the charity up to $0.10 per mile.
LifeCoin allows people to earn from participating in various exercising activities. The platform has similar features to SweatCoin. However, you can earn up to 5 LifeCoins as a free user.
How LifeCoin Works
But you can earn more when you upgrade to a membership plan. According to the platform, you can earn up to 10 LifeCoins per day when you register for $4.33 per month on the LifeCoin platform.
How You will Get paid Exercising for LifeCoin
You can redeem your payment in the form of gift cards or the form of gifts such as Beats headphones, Airpods, and more. But if you want to make money exercising on this platform, you must participate actively and take your training activities seriously.
Million Step app will pay you for taking one million steps! So what do you get in return? $10! The amount is not a ground-breaking sum, but its money made while reaching your health goals and one you would not otherwise make.
In theory, if you walk 10,000 steps a day, you should be able to reach the threshold in 100 days. The issue is that the app caps your daily steps. This means that after you reach 1,000 steps a day, the app stops counting.
You can increase your daily count by watching ads in the app, which can be pretty time-consuming. Each ad will increase your base by 200 steps. Unfortunately, you have to watch 45 ads daily to reach those complete 10,000 steps.
So, you have two options: watch ads to increase your step base (perhaps while walking) or get to the threshold slower. Once you get to one million steps, you can redeem your $10 as cash or gift cards and find the best place to sell the gift cards for cash.
How Million Steps works: The Million Steps app sounds simple: reach one million steps, and you'll get paid $10. The app tracks your daily steps and is also a great fitness tracker.
How You'll get paid to exercise with Million Steps: Once you reach your one million steps, you can redeem $10 as cash or gift cards.
StepBet allows you to win money if you reach your exercise goals. In addition to getting paid to workout on StepBet, you can bet your cash. To use StepBet, you need to pair this app with an electronic pedometer, like a Garmin, Apple Watch, or Fitbit.
How StepBet Work
StepBets cost between $10 and $100. You'll have to meet the challenge goals every day for a few weeks to win a bet. You'll lose your bet and money if you don't reach the goal. But if you win, you and the other winners will share the pool of funds used for the bets.
How You will get paid Working Out for StepBet
Once you accomplish your goals, you can participate in a game and earn extra cash.

Lympo is a newcomer to the fitness app industry, and they recently launched their app to reward people for working out. Lympo is one of the top apps that pay to exercise.
Lympo, like the other fitness apps on this list, is intended to reward users for leading healthy lifestyles in exchange for collecting user data and marketing to them along the way.
Lympo also collaborates with companies in the health and fitness industry. As a result, users can earn LYM Tokens as they exercise and spend their hard-earned tokens at various online retailers in the health and fitness space.
FitPotato hosts weekly step contests similar to StepBet, except games, cost $5 to enter and last only one week.
You are a winner if you complete at least three fitness sessions during a FitPotato challenge week. A fitness session requires users to walk at least 10,000 steps in 24 hours, so this is not too far-fetched. Winners, like StepBet, split the prize pool at the end of the week. Prize pools are generally small because FitPotato is a smaller app. However, this means there are fewer winners in the pot!
Ultimately, FitPotato will not make you wealthy. However, this fitness app does an excellent job of motivating users, and it's yet another clever way to get paid to exercise and be more active.
MapMyFitness is a fitness app that rewards top performers with monthly prizes. In addition, at the end of each calendar year, a grand prize is also awarded.
While the possibility of winning a prize is an excellent motivator, the app also shares new exercise routes. The app can also count calories, create training plans, and schedule workouts. Using the app, you can calculate calories and track other physical activities.
If you want to schedule your workouts around your other obligations, MapMyFitness is a great app to use.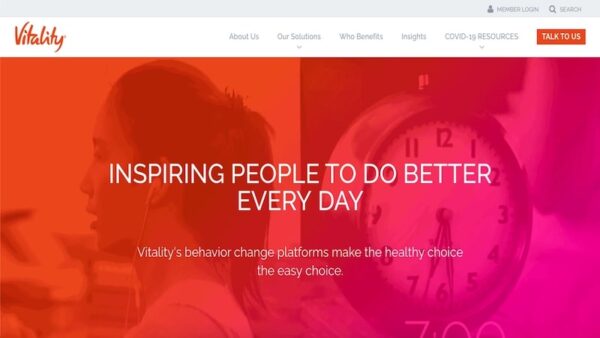 Vitality is one of the top apps that will pay you to workout. Vitality partners with employee wellness programs. If your employer doesn't partner with Vitality, send a request to HR so you can get paid for your healthy behaviors.
By participating in Vitality's program, you can get a free fitness tracker device, such as an Apple Watch or Fitbit, when exercising regularly. You can also win additional prizes like Amazon gift cards as an additional reward for your effort.
You can only get up to 8 points per day and 40 points per week. You'll get points when you use an activity tracker to work out. Once you have enough points, you can trade them in for prizes.
With the AARP Rewards app, you can connect your Fitbit and reach fitness milestones to earn points. You can also get extra points for going to the rewards catalog for the first time.
You can use your points to get gift cards from top brands like Uber, Nike, Barnes, and Noble. Even though you have to be over 50 to get the most out of being a member of AARP, anyone over 18 can use the AARP Rewards program.
Achievement exercising app has grown in popularity over time. Since its inception, the app has recorded over 930 billion steps in its database. With people asking if the Achievement app is worth it, At the time of writing, the Achievement app had over 3 million downloads.
Millions of people prefer to use the app because of its numerous advantages. Achievement is a platform where you can earn points for swimming, running, meditating, biking, and other physical activities.
How Achievement Work
After downloading, you can link the app to MyFitnessPal, Apple Health, Samsung Health, Fitbit, Garmin, and more. Then, every day, you track what you eat, how much sleep you get, and how much you work out, and you get points for that.
On this platform, you can complete several tasks and earn up to 80 points daily. However, you must earn up to 10,000 points, equal to $10, before withdrawing. You can also earn a referral bonus if you refer others to the app.
You can use PayPal or GiftRocket to cash in your points or give them to charity.
EarthMiles is yet another excellent app that rewards you for exercising. You'll get "Earthmiles," which are in-app points for various activities. For example, you can earn one Earthmile for every kilometer you walk, three for every kilometer you bike, and five for every kilometer you run.
You can redeem earthmiles for rewards. The majority of Earthmiles rewards are discounts on supplements or other health-related products. You can, however, get free trials of health services or apps.
For 1 mile walking, you earn 1 EarthMile.
For 1 mile cycling, you earn 3 EarthMiles.
And for 1 mile running, you earn 5 EarthMiles.
For example, a 25% discount on your Bobs Red Mill purchase will cost you 150 Earthmiles. While this does not provide cash, it gives access to excellent health and fitness products. The products include supplements, protein powders, and even food boxes at a discount.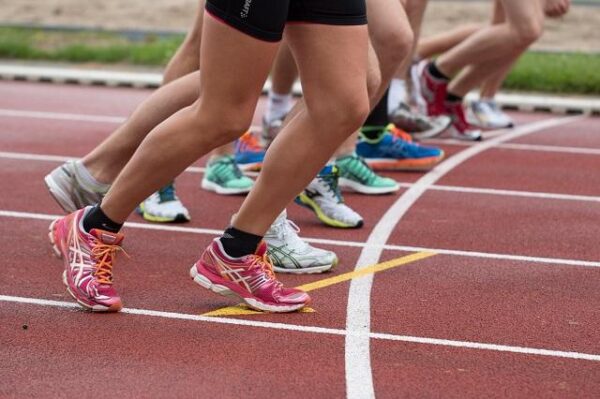 PK Fitness is a platform that tracks your steps and awards you points for them. However, before PK Fitness rewards you on the platform, you must engage in running, walking, or other forms of exercise.
Using the accessible version of the app, you can earn 20 coins for daily exercises and 100 coins per week. However, if you want to earn more coins from the platform, you should sign up for one of their membership plans.
But before you decide on a membership plan, go over the platform's terms and conditions to see if they're worth it.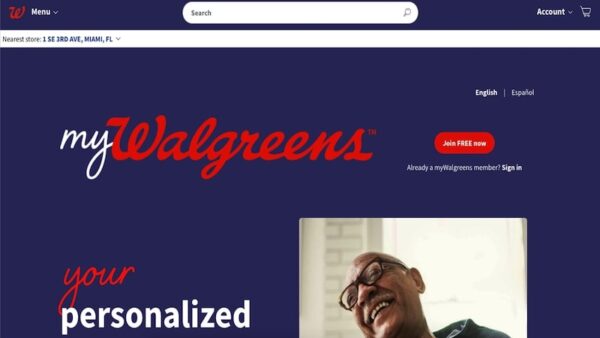 Do you shop at Walgreens frequently? Then Walgreens can pay you to workout. You can also get rewards for running or cycling with the app! The only requirement is that you join the program, which is entirely free. The only requirement is that you join the program, which is completely free.
How MyWalgreens Balance Works
You can participate in a variety of exercise challenges through the app. They are typically four weeks long. All you have to do is sign up for the challenge, check in once a week, and earn 100 points for the week. You can earn up to 2,000 points if you complete the entire challenge.
If you don't want to participate in any of the challenges and want to use the app to earn rewards, you can expect to earn around 20 points per mile walked. In addition, you can use your points to get discounts on everything at Walgreens.
If you frequently shop at Walgreens, this app may interest you. You can earn points as soon as you download the app and register as a member. For example, each mile you walk earns you 20 points. The only disadvantage is that you can only earn 1,000 points per month.
How You will get paid Exercising for MyWalgreens
Walgreens Balance Rewards will not pay you in cash. You can instead use your points to get discounts on Walgreens products. For example, you can get $10 off your purchase at Walgreens for 1,000 points.
Because you're creating a video course for others to watch, Skillshare is one way you can earn recurring income from exercising.
You can show others how to exercise correctly to lose weight and get paid, complete a hang clean, or even walk them through a CrossFit workout to make the most of their gym memberships. So you can get paid to exercise while also helping others.
Buzzinga is one of the best apps that pay you to exercise. Buzzinga is a fantastic app that rewards you for simply walking or running! It is used by thousands of people and has received positive feedback. You must download the app and connect it to one of your tracking apps, such as Google Fit or Apple Health.
You will earn coins you can redeem for cash or specific products as you walk. We recommend using Buzzinga and other rewards apps such as Sweatcoin or Lympo.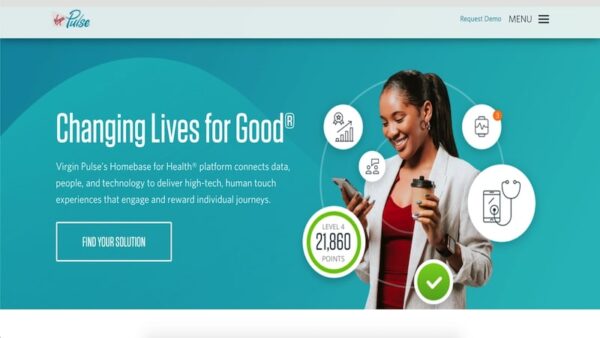 Virgin Pulse is another excellent fitness app to consider if you want to earn money from your workouts. This app compensates you for actively participating in fitness activities.
However, the app is only available through a registered company. As a result, if you work for a well-known company that has an account with Virgin Pulse, you can take advantage of this opportunity to earn money from your exercise activities.
Unlike most exercise apps, Virgin Pulse has a straightforward user interface. It means you won't struggle to figure out how the platform works. However, once you have access to the platform, you should plan to compete in various challenges to increase your profits.
One of the challenges you will face is completing a set number of steps to earn a profit. Then, if you are chosen as a winner, you can use your winnings to buy a vacation or a gift card.
Walkify is a fantastic app that has received numerous positive reviews from users. Walkify, like most platforms, will reward you for walking and running while participating in other fitness activities.
However, before you can enjoy the benefits of this app, you must first install it on your device. After installation, connect it to your tracking apps, such as Apple Health or Google Fit.
The app will track your steps when you walk around your neighborhood and allow you to cash out or buy a product online. Walkify is an app developed in India that may or may not work correctly depending on your location.
However, if you want to reap the app's benefits, pair it with other fitness-rewarding apps like Lympo or LifeCoins.
When paired up the app with other apps, you can use it effectively in your location without experiencing any technical issues. After you've paired the app with other apps, you'll be able to use it effectively in your location without encountering any technical difficulties.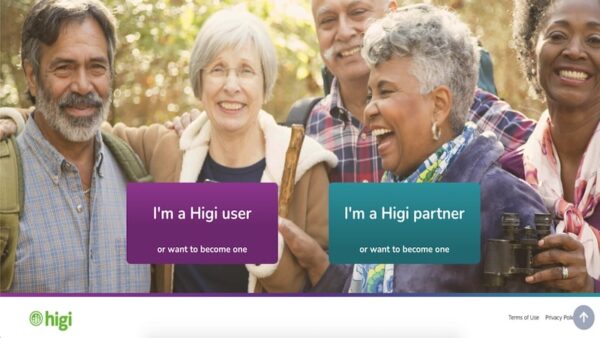 With Higi, you can track your body stats for free at these Higi stations and earn points for your effort.
With your health device or built-in smartphone step tracker, you can upload your data to Higi daily to earn points when you don't check-in at a Higi station.
For extra motivation, you can participate in challenges with other Higi members and share your progress within their social network. The points you earn through this health app can be redeemed for prizes and fitness-related discounts based on the type of challenge
Fit For Bucks is a great app to consider if you prefer to participate actively in physical activities. The app tracks your movements and rewards you accordingly.
You must complete a certain number of steps before receiving your reward. After that, you can use your rewards to get discounts or other freebies.
Unlike most exercise apps, Fit For Bucks directly rewards you for the number of steps you take. As a result, you don't have to convert your steps to points before earning money from them.
Fit For Bucks is not intended for use on Android devices. You can, however, access it from your iOS devices. This policy may be modified in the future as the platform works to make it available for all devices.
Fit Coin, like Sweatcoin, is one of the apps that rewards you with cryptocurrency for exercising. The app is free to use and can be linked to fitness trackers such as Fitbit to track activity. FitCoin, like other options that pay you to exercise, tracks activities such as walking or going to the gym to lift weights.
It counts the number of activities and assigns a value to each one. Then, your earnings are distributed through Bitcoin, NFTs, or items such as Amazon gift cards. Just like people wonder if Sweatcoin is a scam or legit, you can check online for FitCoin reviews.
Optimity is a micro-learning app that enables users to live wealthier, healthier and longer lives. The application provides powerful challenges and activities in exchange for rewards. It improves the quality of life by providing a personalized, gamified, and rewarding platform.
Think of Optimity as a health coach with micro-targets and activities. It also assesses users' well-being, provides advice and assists them in completing fun challenges with family or friends. It will result in receiving rewards for every healthy step taken to protect one's physical health, mental health, and social connectedness.
Related: Rover Review: Can You Make Money Dog Sitting?
Like other dog-walking apps, Rover is a mobile application that connects dog owners with professional dog walkers. So, if you're looking for dog walking jobs, Rover is a great place to start. When you land a Rover gig, you will take your dog for a walk around your neighborhood and earn money for the exercise.
You can also play with the dog while running around. As a result, you indirectly participate in exercise activities while performing your job. In addition, you can find high-paying jobs as a professional dog walker on this platform.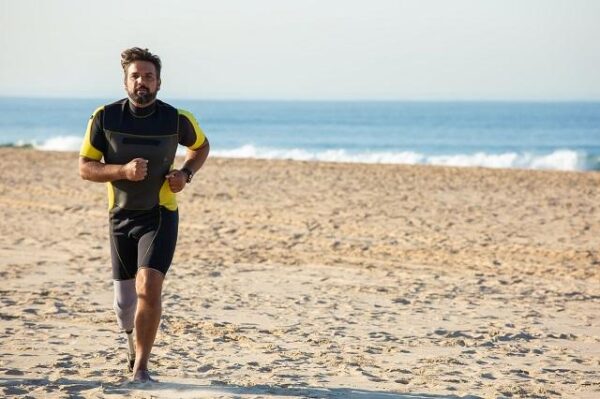 BetterPoints is a UK-based health and fitness platform that allows people living in this area to earn money from their fitness activities. Although other fitness apps are available in the UK, BetterPoints has several advantages.
On the BetterPoints app, you can easily earn money by taking a simple walk. However, to earn extra cash, you should first download the app on your device and participate in several challenges within the app.
When you win on this app, you can redeem your prize via gift cards or donate it to a charity. If you live in the UK, you should consider using the app because you won't be sorry for taking such a risk.
You should consider using Strava to earn money and exercise if you run or bike. Do this by tracking your route on the Strava app and sharing your sessions with friends. If you run or bike, you should consider Strava to track your route and share your sessions with friends.
A paid subscription costs $8 per month or $60 when billed annually. Students can enjoy a 50 percent discount. You must purchase a subscription to participate in rewards challenges that last one day or up to one month. The winner can win prizes from the fitness brand sponsoring the contest.
Step Younger is a free step pedometer app that pays you for your workouts and fitness efforts. This app that rewards you for working out is available on Android devices. This app tracks your daily distance and records your daily workouts.
Step Younger is a great way to get paid to work out and earn rewards for your physical activity. You don't need a personal trainer when you can get paid to workout and earn money just by keeping fit.
Circle Care is another corporate app you can use to get rewarded for doing things that are good for your health. Circle Care is a lot like Virgin Plus in that you need a corporate account from your company to use it. Then, your company will give you some fitness-related challenges to complete, and if you do so, you'll get a reward.
While the emphasis is on a generally healthy lifestyle, it includes a step counter to track your progress. There are also medication reminders, health "hacks," and achievements to celebrate.
Each activity will earn you points. For example, losing weight, lowering your blood pressure, and engaging in other beneficial health activities will earn you points.
Your company will decide on the prize, but the rewards are usually cool. Check with your company's HR department to see if they can offer Circle Care so you can start getting paid to exercise!
Well is intended to track your fitness activities, as well as your oxygen level, heart rate, weight, and other data. You can earn extra coins by living a healthy lifestyle on this platform.
It also allows you to track your healthy living habits and determine when to change them. However, unlike most fitness apps, it is designed to have cryptocurrency.
As a result, you can earn Well's cryptocurrency simply by living a healthy lifestyle. To make money exercising on this platform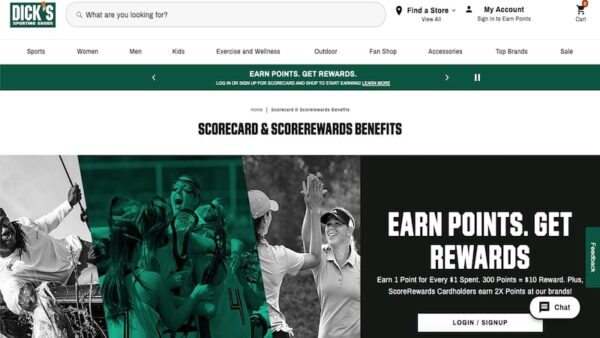 If you shop for fitness items at Dick's Sporting Goods, their free ScoreCard loyalty rewards program gives you 3% back with each purchase.
Membership is always free, and you only need to have the cashier scan your rewards before you pay for your purchase to earn the rewards points. Like Rakuten, this is one of the few ways to get paid for exercising before you even start!
Yodo is another fantastic platform that rewards you for engaging in fitness activities. This app's simplicity makes it a highly recommended app to consider using if you want to make money exercising.
You must participate in various fitness challenges to earn money from this platform. Then, when you are determined to reach a higher milestone in your exercise activities, Yodo allows you to earn more coins.
If you want to use the app, it is best to pair it with other exercise apps, such as Lympo or SweatCoin. However, unlike other apps, Yodo includes an in-app tracker, allowing you to monitor your exercise activities more accurately.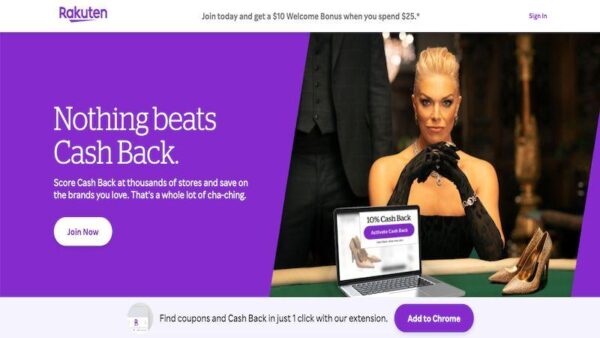 Other apps pay after you exercise, but the Rakuten app pays before you exercise. This is because you can earn cash back for your online fitness purchases on Rakuten.
Here are a few ways you can get paid to exercise with Rakuten:
Joining Weight Watchers will save you $5.
When you join 24 Hour Fitness, you will receive 5% back.
4.5% cash back at the Bowflex Store
Shoes.com is offering 12% off athletic shoes.
If you pay for fitness products online, go through Rakuten to get paid right away. In addition, your first Rakuten purchase will earn you a $10 cash bonus.
Rakuten also provides double cash back at select retailers when you use the Rakuten mobile app, which is available for iOS and Android devices. When your rewards balance reaches $5.01, Rakuten will pay you via PayPal or mailed check. They also provide reward gift cards for specific merchants with a redemption bonus.
Gig Economy Apps
The gig economy is becoming increasingly popular for making extra money. These gig apps allow you to complete short tasks or "gigs" in exchange for cash. Not just that, you can find some less strenuous gig economy jobs that can have you exercising and earning simultaneously.
While gig economy apps are reward apps, they pay you to move your body. So you can do some more exercise while making money.
Gig economy apps include companies like DoorDash, Instacart Shopper, Postmates Fleet, GrubHub, and many more. Pair one of these money-making apps with an exercise rewards app, and you'll be doubling up on money.
Related: 49+ Best Gig Economy Jobs Apps That Pay You Real Money
More Ways to Get Paid Working Out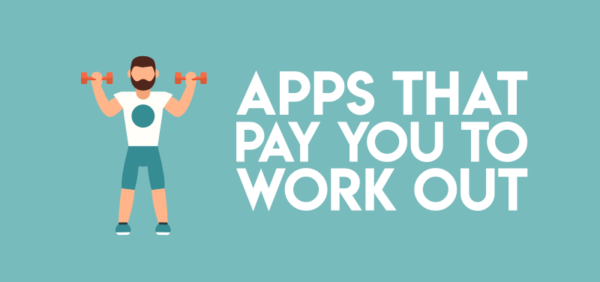 Make money with a workout channel on YouTube
You can start a YouTube channel and upload videos on the best exercises people can do from home or at the gym. Make sure the techniques you use are safe for people to use. Do your research so that people can trust your channel's exercises.
Become a Fitness Social Media Influencer
Social media influencers are very prominent, especially on platforms like Instagram. With the right media platforms and social media management tools, you can become an influencer who can get paid to exercise.
Get paid to share links to workout apparel, programs, drinks, and more. You can Make money by being an affiliate of those types of brands and businesses. This means whenever a viewer purchases a product using your link or unique code, you get paid for it. You can also partner with those brands and businesses to create sponsored posts about their products or services. Always be honest with your viewers to build that organic following.
● Start a Fitness Coaching Business
Being a coach means you are dedicated to helping others achieve their short- and long-term goals. This could be an excellent way to get paid toe workout. Many of those goals include health and fitness targets. So become a coach and start your business changing people's lives for the better.
Don't forget to practice what you preach! Clients can see when you don't do what you tell them they should do. Unfortunately, this can lead to not retaining clients or receiving those referrals for your business.
· Stay in Shape as a Surrogate Mom
You already know that exercise is good for your body– but have you considered exercising for the benefit of someone else and getting paid for it? If you become a surrogate, you can make money doing that and with other stay-at-home mom jobs online.
Get paid to exercise lightly and under your doctor's direction by becoming a compensated surrogate who carries out a full-term pregnancy for another couple. Exercising during pregnancy can help improve posture, decreasing the discomforts of pregnancy. It also helps keep your weight gain steady during pregnancy to stay within a healthy range.
Getting a job as a personal trainer
Getting a career as a sports coach or referee
Yoga classes for individuals or groups
In your city, lead guided walking or biking tours.
Working at sports camps during the summer
Ski and snowboard instruction
guiding hikes or outdoor adventures
Find errand-running gigs, cleaning jobs, and landscaping work on sites like TaskRabbit
How Can I Make Money by Working Out?
You can earn money by completing various tasks required by the apps mentioned above. Most of them pay to walk, run, and exercise, so if you want to live an active lifestyle while earning money.
See also, 10 Apps to Make Money for Walking Dogs
Bottom Line
You may have been participating in various exercise activities without getting rewarded for your efforts. But with the above information, you can confidently earn from doing what you love most.
As you consider profiting from your fitness activities, endeavor to read the terms and conditions of the app before usage. Taking this action will enable you to understand how to take advantage of the app without regrets.
Frequently Asked Questions
Q: Are exercise apps a legit way to get paid to workout?
Exercise apps differ from provider to provider, with some being more effective than others. However, even small rewards for exercising can be a powerful motivator that helps you meet your weekly goals. Furthermore, many apps can keep you in good shape without requiring you to spend money on gym memberships or personal trainers.
Q: What is the best way to get paid to Exercise?
There is no single "best" way to get paid to exercise. It all depends on what you're looking for and what kind of workouts you prefer. For example, some people prefer to use apps, whereas others prefer to teach or coach.
Q: What are the best apps to get paid to workout?
Winwalk, Earthmiles, Gig Economy Apps, Step Younger, Runtopia, and FitPotato are some of the best apps for getting paid to work out. However, this is a matter of personal preference. So conduct your research to determine which apps you prefer.
Q: Are Exercise apps safe?
Yes, for the most part. However, the main concern with workout apps is the amount of data they can access. Therefore, it's a good idea to do preliminary research on each app, so you know what kind of information it's collecting and when it's actively tracking your movements. And, of course, consult with your doctor before beginning any exercise regimen. This is especially important if you have medical problems or limitations.
Q: Do you have to pay to use workout apps?
No, there is no cost to use these apps. They are all completely free to download and use.