Last updated Jan. 16, 2023 by Peter Jakes
If you have a lot of unused gift cards lying around, it's time you sell them. Even though many of us like getting gift cards, they don't always hit the mark. For example, you might have gotten a gift card to a hardware store even though you don't do much DIY, or you might have a bunch of gift cards to fast food chains even though you're trying to eat healthier. These '7 Best Places to Sell Gift Cards for Cash (in 2023) Online & Near You' will have you disposing of them fast.
So if you think some of the gift cards you are holding on to might end up in the junk drawer, you should consider turning them into cash.
Unwanted gift cards can sit at the bottom of a wallet's stack of credit, debit, and gift cards for years, and they might even expire. Most gift cards can't expire for five years, according to a federal law from 2009, and many states don't let them expire at all. Still, it won't help if you keep gift cards stuffed in your wallet or closet for years.
Many sites and platforms will pay you in cash in exchange for your unused gift cards. In addition, some sites enable you to exchange your gift cards for retailers' gift cards that are useful to you.
How to Sell Gift Cards Online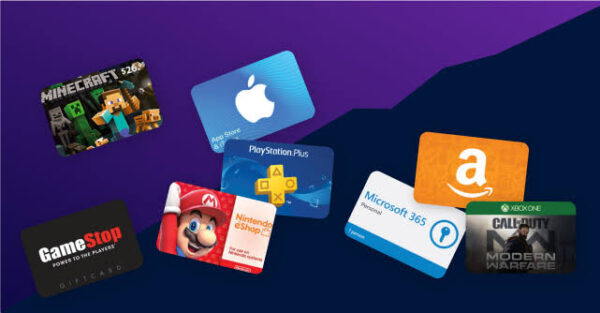 To sell gift cards online, look for resale sites that pay close to their face value. It would be best if you compared prices from various websites to get the best deal on your card. Remember sites like eBay and Facebook Marketplace, where you can often sell gift cards for just a few dollars less than their face value.
The markets for selling used gift cards have changed significantly over the years. Some didn't make it through the pandemic, and some merged with other species. One or two gift card sites may look safe, but when you check with the Better Business Bureau, they have a bad name. If you decide to sell your unwanted Christmas gift cards on a site that isn't on this list, do some research on the site first.
Related: 18 Sneaky Ways to Get Free Gift Cards in 2022
7 Best Places to Sell Gift Cards For Cash (in 2023)
eBay, as you know, is a popular online marketplace. This platform allows you to sell anything literally, and gift cards are no exception. On eBay, you have control over the selling price of your gift cards. eBay boasts over 187 million buyers, so you'll find people interested in the gift cards you have for sale. You must adhere to its policies when selling your gift cards on eBay.
Follow these guidelines to avoid scammers on eBay:
The listing never included the card number or pin.
Purchase your postage through PayPal so that eBay can track the delivery details.
Even after the buyer has paid, please do not email the card number and pin; instead, make them wait to receive the card.
Most buyers are trustworthy, but a few bad apples ruin it all.
A common eBay scam involves the buyer paying for the card and receiving the card number and pin via email.
The buyer quickly uses the card and then files a complaint with eBay, claiming that the seller sold a defective card. Additionally, if you are shipping your gift card to a buyer, you could use a prepaid USPS shipping label to track your shipment.
Gift Card Granny is a widely used site for exchanging gift cards. It has an intuitive interface that lets you quickly sell your gift cards.
This Gift Granny site also allows you to purchase gift cards at a discounted price. All you have to do is go to the website (Gift Card Granny), search for the brand/store on your gift card, input the balance on your gift card, and you'll be able to see the deals for your gift cards. It is super easy to sell and buy gift cards on this platform.
You have three selling options when selling on Gift Card Granny:
● Sell It Now Price Trade-In
If you need money right away, choose the "Sell It Now" option to be paid by PayPal, direct deposit, or check within three business days.
However, if you have more time to sell, you can earn more money using the other two options – Name Your Price and Trade In – to get paid in cash or trade your gift card for a more desirable brand.
Gift Card Granny's most popular brands include:
Gamestop
Apple
Nordstrom
Target
Home Depot
Starbucks
Best Buy
Home Depot
Nordstrom
If you have one of these gift cards for sale, you can sell it quicker than others with Gift Granny.
Raise is a well-known gift card platform referenced by many prominent news organizations, including NBC News, ABC News, Today, USA Today, and Time Magazine. However, Raise offers a unique service compared to the other sites on this list. It enables you to advertise and sell your gift cards on their platform.
Like eBay, Raise allows you to set a price for your gift cards. Raise doesn't charge you when putting up your gift card for sale. But for every sale, you make on its platform, Raise charges you a 15% commission. Direct deposit, PayPal, and cheque are all accepted methods of payment.
Raise, different from CardCash, helps people sell gift cards to each other. You'll offer a small discount, like 1% or 2%, on your card, and then someone will come and buy it at the new, lower price. The faster your card sells, the bigger the discount you offer. You can also pay by check, direct deposit through ACH, or PayPal cash:
Nearly 1,000 stores let you buy and sell gift cards.
Raise takes a flat 15% cut of all gift cards sold (in addition to your offered discount).
Refer your friends and get $5.
Most popular direct sale gift card website.
App version available (Raise Mobile).
ClipKard will purchase unused gift cards from virtually any retailer. All you have to do is enter some card information. Then, they will make you an offer based on the retail value and retail brand of your used or unused gift cards.
You have two options for shipping your cards. First, ClipKard will pay for shipping if you choose to ship USPS First Class! Then, finally, it is your responsibility to mail the cards.
Payment can be made directly to a Paypal account the following day or by mail with a check. It is entirely up to you how you are compensated. You can not only make money with gift cards, but you can also earn ClipKard rewards! You can use $10 worth of points to buy things on the site in the future.
Also, ClipKard will take back gift cards in certain situations. But this isn't usually true if you want to return a gift card you don't want.
Are you interested in selling your gift card quickly and easily? Then, visit CardCash.com for more information. You must go to the website, submit a few facts about your gift card, and you will be presented with several offers.
Gift cards may be sold or exchanged for various gift cards more aligned with your real preference. Once your transaction has been authorized, you will receive payment via check, PayPal, or direct deposit within one to two business days of placing your order.
CardCash offers are usually between 80% and 85% of the card's cash value, but they can go as high as 92%. In addition, you can get paid by check in the mail, ACH (direct deposit), or, my personal favorite, PayPal Express.
You can sell cards from more than 1,300 stores.
If you trade gift cards, you can get a value boost of up to 11%. (i.e., swap a Target gift card for Walmart and check others ways to get a Walmart gift card).
Give $5 and get $5 in return. Get $5 for every person you bring to CardCash, and they'll also get $5.
Need to buy something online? At one of the best places you buy online discount gift card, you can save up to 34% on gift cards.
GiftCash is a service that allows you to trade gift cards. In addition, it will enable you to sell your gift cards or exchange them for other types of gift certificates. In other words, GiftCash is a legit site for buying gift cards.
Even though you can "only" sell gift cards to 150 stores, they are all big names, and GiftCash has two features that its competitors don't. First, they offer the best cash payout in the business, which is 93% on some of the best retailers.
Second, you can turn your cash into something used online. Any card they sell must have at least $25 on it, and some brands, like Apple and iTunes, require at least $100 on the card. If you intend to sell your gift cards on GiftCash, be notified that this platform accepts both standard and electronic gift cards. In addition, it allows you to trade your gift cards for other cards of equal value.
According to reports, the service would pay up to 75% of the card's worth, much less than organizations such as CardPool or Coinstar exchange. Therefore, GiftCash is the best option if you value a private transaction from start to finish while getting the most money for your gift card.
Payments are made within 5 to 15 business days.
Only available in the United States and Canada.
Major retailers can get up to 93% cashback.
Crypto withdrawals are also possible (BTC, BCH, ETH, or USDT).
Earn up to 7% GiftCash (cashback) on gift card purchases, which you can use to purchase additional free gift cards.
Selling a gift card with Monster Gift Card is easy. First, you must go to the website, identify the merchant that sells your card, and get a quotation. If you can't find your merchant on the listing, you can contact Monster Gift for a custom quote.
Monster Gift Card only accepts gift cards with a value ranging from $10 to $200. If your gift card is worth more than $200, request a custom quote from Monster Gift Cards.
Related: Gift Cards at Walgreens: Everything You Need To Know About Walgreen Gift Cards
Other Options for Getting Rid of Unwanted Gift Cards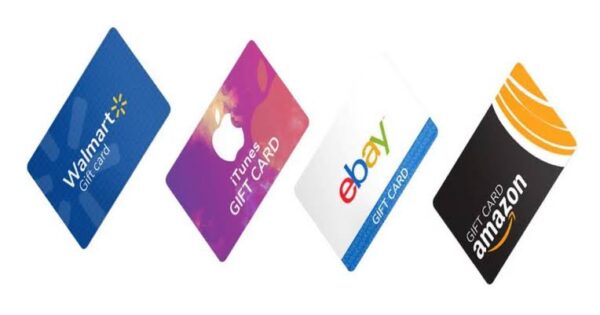 Despite their convenience, exchanges aren't the only way to get rid of or even get top dollar for unwanted or new gift cards. Gift card donations, regifting, and returns are all viable options.
Donate
Many charities would be delighted to oversee the expenditure of your new or used gift card codes and balances, which are essentially cash equivalents. For example, gift Card Bank is a non-profit that collects unwanted gift cards for food and clothing and distributes them to needy people.
Some donations are even tax-deductible, so make sure to request the necessary paperwork from participating charities. Consider the following reputable organizations:
Regift Your Gift Cards
Don't want to sell your unwanted gift cards? Consider donating them. This could be an excellent way to save money on birthday or holiday gifts.
If you know someone who would use the gift card, regifting it to them will save you money at Christmas. You save money immediately by eliminating one item from your holiday shopping list.
Tips To Avoid Gift Card Scams
A gift card is a great way to make a little buck. Here's how to keep using them while keeping in mind our warnings:
1. Avoid so-called calls from a Government Agency
Know that the IRS, the Social Security Administration, or any other government agency will never call, text, or email you and ask you to send gift cards instead of money to pay a debt. If you need to pay taxes or owe money to a government agency, you should talk to the agency directly.
2. Avoid calls from Utility companies
Be wary of calls, texts, or emails from utility companies like your power company. You should call the company directly if someone calls, emails, or texts you about your utility bills. In the real business world, no company wants to be paid for services with a gift card. So, these calls are a clear sign of a scam.
3. Be careful of stores that sell gift cards
Be careful when buying gift cards from a wall of them in a store, which is common in the retail industry. Scammers may have used a magstripe reader to get the ID number from the card.
A con artist will take a few cards from the rack and use the magstripe reader to get the numbers.
Once they have the gift card number, they only need the PIN. Ensure the PIN on the card you buy hasn't already been scratched off. The crook may also scratch off the PIN and write it down after reading the card number. The PIN is like a credit card's security code.
4. Keep an eye on the cashier when you put money on a card. This trick can happen when you buy gift cards in a store. The cashier takes the "loaded" card and gives you an "empty" one instead. Unfortunately, the "empty" card has not been paid for.
5. Don't give the number on a gift card to someone you don't know. Remember that gift cards must be redeemed at the time of purchase, whether in a store or online. The buyer gives the card number at the time of the sale.
6. Tell the FTC and the police about any fraud you see, if you see it. You can also file a claim against the company.
7. If someone gives you a gift card, use it immediately, within the first nine months.
8. Don't buy gift cards on eBay, Facebook Marketplace, or any other online auction site, either by themselves or in groups. These are common ways to cheat people out of their gift cards.
9. Don't believe an email, text message, or phone call that says you've won a prize or cash. A new FTC report says this is a common scam, especially when scammers send mass emails.
If you open that email or text message, you may give malware and identity thieves a way in.
Can You Return Gift Cards?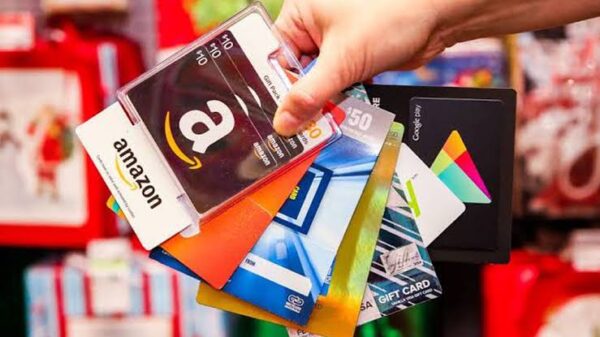 People can sometimes return unwanted gift cards to the stores where they were bought and get their money back, just like they can with unwanted gifts. But, as you might have guessed, the answer is usually no.
Stores have different rules about how gift cards you can return gift cards. For example, some stores won't take them back, while others will only give you store credit in exchange, the same as getting a second gift card.
Some stores, like Target, will take back gift cards as long as they are unused and you have the original receipt. This could be awkward if you got the gift card as a gift, though. The best way to determine if this is an option is to read the store's return policy.
Where Can I Sell Amazon Gift Cards?
You might wonder where to sell an Amazon gift card if you have one. Amazon gift cards can be sold on the sites above, just like any other gift card. The main catch is that you must choose a site that accepts electronic gift cards, which most do today.
Related: 10 Ways To Earn FREE Starbucks Gift Cards
Conclusion
It's not rocket science to sell gift cards online for cash. When it comes down to it, our main goal is to keep you safe and help you get the most money for your card. When I want to sell CVS and Walgreens gift cards I no longer need, I want to get the most money for them. If you have a few minutes, quickly open each site in a new browser tab to see which gives you the most for your money. If you are flexible and don't mind waiting, you should always choose the option that pays the most.
If you need cash right away, you should go to places like CardCash and GiftCash.
Frequently Asked Questions
Q: Can I sell gift cards online instantly?
Yes, there are a few gift card exchanges that offer cash right away. In addition, you can withdraw to popular e-wallets like PayPal in less than 24 hours.
Q: Is it Legal to resell my gift cards?
Yes. No laws say gift cards can't be sold again, even if the card's value is higher or lower than what it sells for. However, some laws limit what stores can do with gift cards.
Q: Can I redeem a low-balance gift card for cash?
In some states, you can get cash back from gift cards with low balances, usually between $5 and $10, at the store that gave you the card. Also, you don't have to use a service that charges a fee to exchange gift cards. Check the laws of your state to find out more.
Q: Can you trade your cards for other cards?
Yes, you can trade your unwanted gift cards on some websites. It can also help to lower selling costs.
Q: Can I redeem a low-balance gift card for cash
Some states allow you to redeem low-balance gift cards from the retailer, mostly between $5-$10. It's not mandatory that you must use a gift card exchange that wants you to pay a fee. Check your particular state laws to know what's obtainable.
Q: Why should I opt for your Gift card?
GiftCash is the best choice if you want your transaction to be completely private from start to finish and you want to get the most money for your gift card.
Between 5 and 15 business days pass before payments are made.
You can only get it in the US and Canada.
You can get up to 93% cash back at major stores.
You can also get your crypto back (BTC, BCH, ETH, or USDT).
You can get up to 7% GiftCash (cashback) when you buy gift cards. This cashback can be used to buy more free gift cards.