Last updated Apr. 18, 2023 by Favour Chinaza
Do you want to make a duplicate key? And are you in search of places to get duplicate keys near you that make it? Have you ever lost your keys or put them somewhere else? Having a spare set of keys can make you feel better.
Nothing is more stressful than being locked out of your house, office, or car because you lost your only spare key. Unfortunately, not all keys can be copied due to cost or manufacturing materials.
However, you can make a duplicate of most keys.
Types of Keys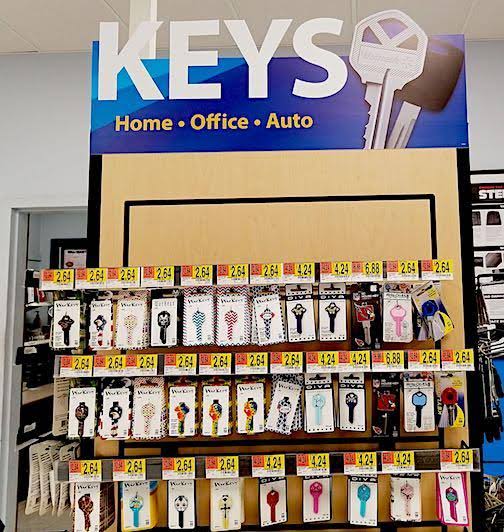 When we talk about getting key copies, we usually mean keys allowing you to enter your home.
It is more difficult to duplicate car keys. Many of today's car keys are more expensive to copy due to anti-theft and electronic features.
At the end of the article, we have some suggestions for you to save money on having them made.
However, other types are frequently duplicated in addition to house and car keys. Mailbox keys, recreational vehicle keys, locker keys, and keys to open a safe or a bike lock are examples.
● High-Performance Keys
Another type of key is known as a high-performance key. Auto keys are frequently included in this category, and office keys can also be high-performance keys.
These keys are more precise and complex than a typical house or office key. They're made to glide into and out of locks.
As a result, they may require more complex duplication services. If you want to duplicate a high-performance key, first try an in-person key replacement service at a nearby hardware or auto parts store.
● House and Office Keys
House and office keys, the most common type of key, are exactly what they sound like. They are typically simple to duplicate at kiosks and in-person at hardware and home improvement stores.
● Auto Keys
With so much automation and security built into modern vehicles, auto keys are more difficult to duplicate. Depending on the make and model of your vehicle, you may need to visit an auto parts store to have your key duplicated.
Contacting your local hardware store and an auto parts store is best when attempting to duplicate a car key. Explain the make and model of your vehicle and inquire whether they can duplicate your key.
If you answered yes to the above question, you need to check out this list highlighting the best places to get or make a duplicate key.
How Much Does a Key Copy Cost?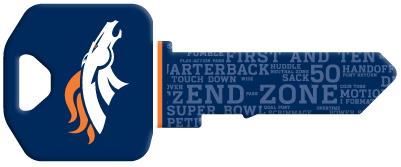 The good news is that replicating a standard house key is inexpensive. This may be one of the least expensive home improvement projects you can undertake.
We have listed different places where you can have key copies made.
Most charge between $2 and $5 to purchase the blank and cut the key. Typical house keys range in price from $2.49 to $5.
Most nearby hardware, auto parts, and home improvement stores offer key duplication services.
Many grocery stores, as well as some club stores, do. Some drugstores, but not all, have key kiosks.
So, if you're wondering, "Where can I get keys made near me?" we have grocery and hardware store list of their locations, websites, and pricing.
Related: 24 Places To Make Copies Near Me For Cheap (or Free)
Places to Get Duplicate Keys Made
1.
Walmart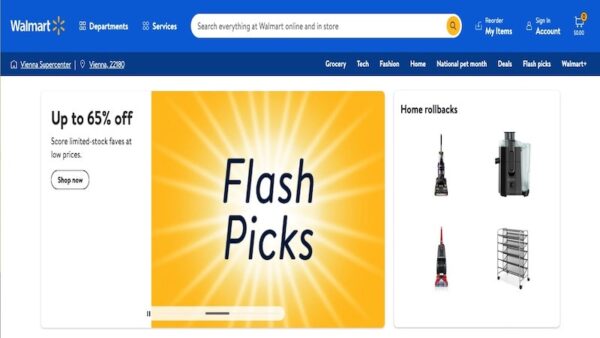 You may be asking "Does Walmart make keys?" Yes. Walmart, an international retail store, provides a section that duplicates home and office keys. This store also creates conventional, brass, and custom-designed keys.
MinuteKEY kiosks are available in Walmart, allowing you to create keys. The Walmart website also allows you to purchase keys in electronic form.
Giant Eagle offers key-cutting services for brass, standard, custom design, and UltraLite keys. In addition, their kiosks can help you replace lost brass, house, padlock, office, and other common types of keys.
As with many other options, you should call ahead to ensure your local Giant Eagle has a key station before you go.
Meijer isn't just a grocery store, and it also provides key coping services. So when next you go shopping at a Meijer store close to you, you can stop by the key section to get your key duplicated.
This store produces brass, standard, custom design, and UltraLite keys for your house and workplace.
4.
BJ's Wholesale Club
BJ's Wholesale Club is another grocery shop that provides key copying services to its customers. BJ's Wholesale Club operates over 200 stores in 16 states, mostly on the East Coast. They provide key copying services for many standard and custom design keys.
This grocery shop is affiliated with KeyMe kiosks, which provide key coping services. It provides copies for door keys, vehicle keys, office keys, high-performance keys, and other specialty keys.
5.
Menards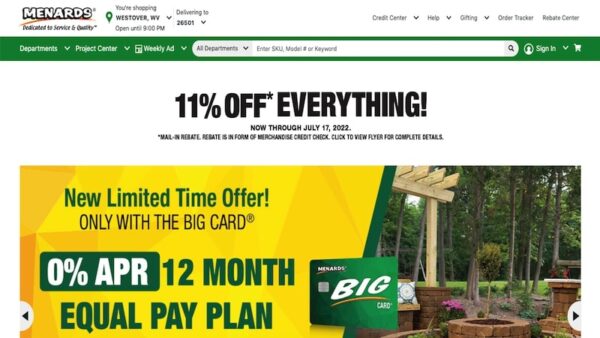 Keys made with various materials like brass and standard are available at Menards. This store also makes custom designs and UltraLite keys.
It is affiliated with MinuteKey Kiosk – a company specializing in duplicating all kinds of keys. In addition, numerous products and services related to home improvements, tools, and services are available.
If you need a key copy for your home or office, you should go to the nearest Menards store near you.
Menards has a self-service kiosk for those who want to duplicate their keys. These kiosks are simple to use and do not cost much money. You can even get special deals from Menards to have your copy done for a very low price.
6.
Vons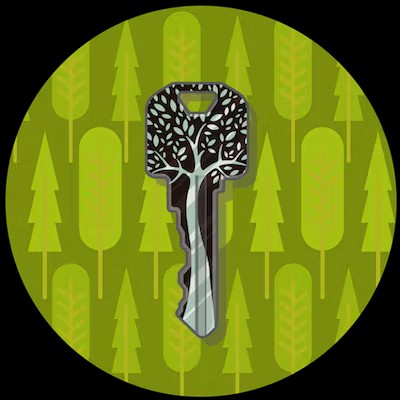 KeyMe kiosks can be found at several Vons locations. This company affiliated with the KeyMe kiosk offers a section that enables you to find duplicates of all keys. It also makes customized keys.
7.
FoodMaxx
Custom key fabrication services are available for your house, workplace, and vehicle keys. This company fabricates padlock keys and offers specialized key services like fobs and access cards.
8.
Save Mart
You can purchase duplicate keys for your house, vehicle, and workplace at Save Mart. You can also find duplicates of any padlock keys. Access cards and key fobs are also available in this store.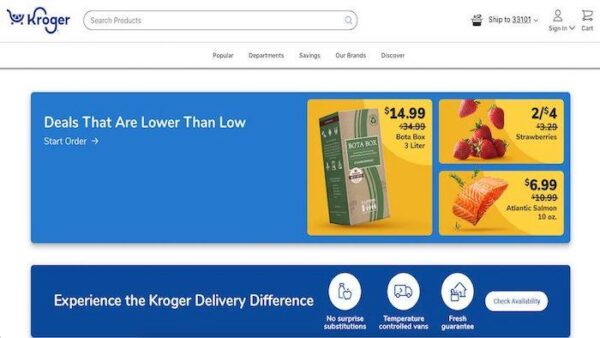 Some Kroger shops provide key-cutting services. At some Kroger stores, you can also find brass, standard, and custom-designed keys.
Kroger & Co is also affiliated with the MinuteKey kiosk. So when you visit a Kroger store, you get a duplicate for your house and office key in the MinuteKey section.
H-E-B offers brass, standard, custom design, and UltraLite keys. In addition, MinuteKey kiosks are available at some H-E-B stores, making it possible for you to duplicate your keys when visiting the H-E-B store.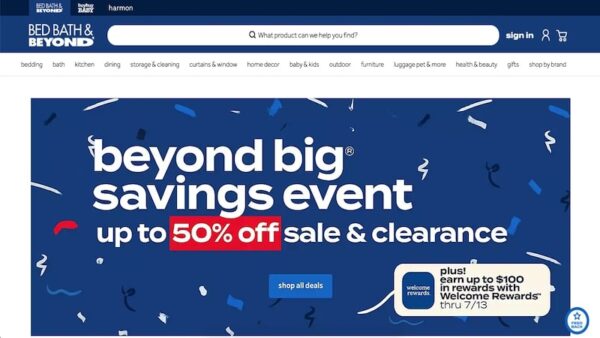 Regarding what you're doing on Saturday, everyone's favorite joke is Bed Bath and Beyond (thanks, Will Ferrell), but you can also get your keys cut at the massive retail store, same way you ask if Home depot makes keys
While they specialize in home decor and hundreds of useless gadgets, they also offer key copying services.
The kiosks are self-service, but they are also very easy to use. Furthermore, they have over 1,000 retail locations, so you should have no trouble finding one near you.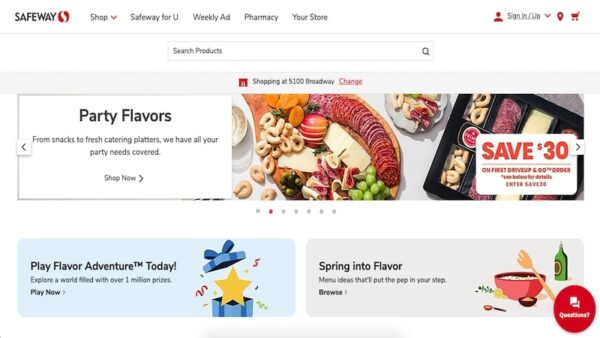 Safeway is another large and well-known grocery store that can assist you with key copying. All of the locations that do provide the service will only have kiosks.
Some Safeway locations, like Rite-Aid, also provide fingerprint scanning to access your keys. Check the hours and location details to ensure they provide key copying services.
13.
Winco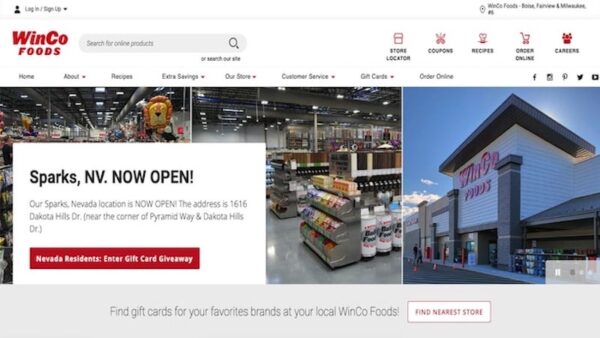 Winco isn't the biggest grocery store on this list, but they have some of the best grocery deals available. They also provide key-cutting and copying services for custom, standard, and auto keys.
Unfortunately, Winco locations are limited, as they are only found in Nevada, Arizona, Washington, California, and Idaho.
However, if you require a new location, they have great deals that can help you save money while staying within your food budget!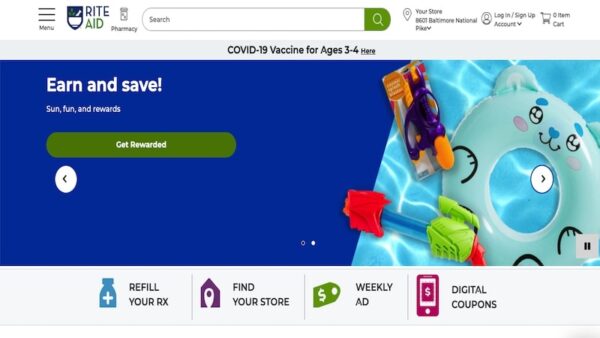 Rite-Aid is a well-known drug and grocery store that can assist you in making a duplicate key. Because they have over 4,000 Rite Aid locations in 42 states, they make it simple. Rite-Aid provides key duplication services for auto, house, and standard door keys.
The best thing about Rite-Aid is that they also provide lockout service. If you lose all other copies of your key, you can save it to a kiosk and access it with a fingerprint scan!
Check the hours twice because drive-through pharmacy and store hours may vary by location.
.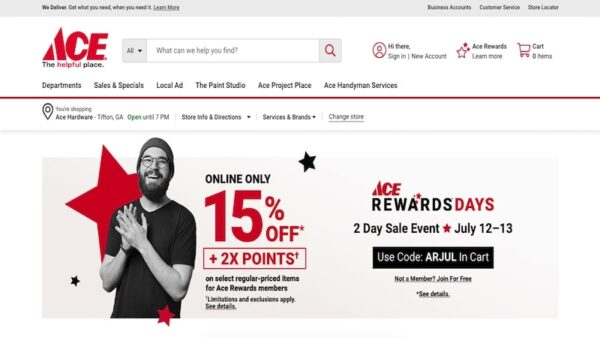 Ace Hardware isn't as large as Lowes or Home Depot, but it does provide essential services at most locations. Plus, whenever I've used Ace, I've always found that the customer service is superior to big box stores like Lowes or Home Depot.
Ace Hardware also sells auto keys, standard keys, and brass doors. They have locations throughout the United States but call ahead of time.
Other Places To Get Key Copies Near You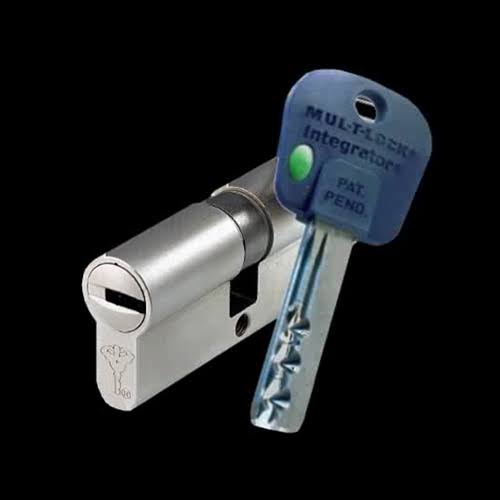 Your Neighborhood Locksmith
Local locksmith shops are still available. If you need keys made, simply search the term "locksmith near me" on the Internet. It should generate a list of local locksmiths.
It should be noted that getting key copies from a locksmith may cost more than from a larger store. However, the quality could also be improved because professionals are cutting your keys.
Your Automobile Dealership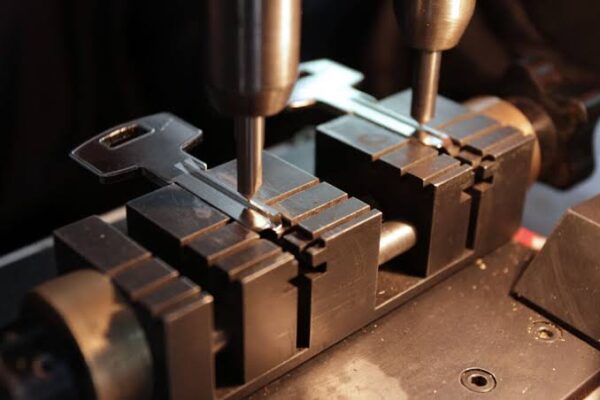 You can always go to your car manufacturer's local dealership if you need keys made for your vehicle. Car dealerships can be a great place to get keys made for your vehicle.
However, if you use the dealership, you may pay a pretty high price for keys. Therefore, before going to the dealership to get keys made, you should do some comparison shopping. Then, if you shop around, you should be able to save more money.
Auto Parts Stores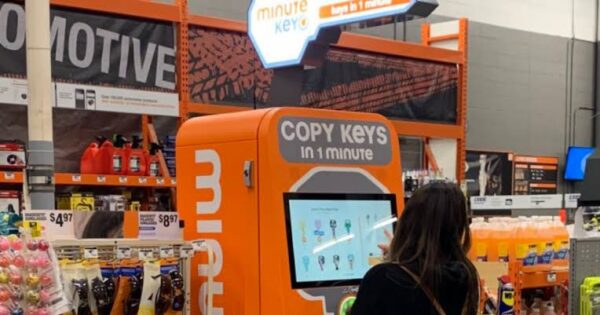 Some auto parts stores will provide key duplication services. While many auto parts stores only duplicate car keys, some duplicate other types.
Check out local auto parts stores like:
O'Reilly Auto Parts
O'Reilly Auto Parts is a major retailer of auto parts. It currently operates 5,344 stores in 47 states across the United States. This company has been in operation since 1957.
With self-service kiosks, this company provides key-cutting services.
Napa Auto Parts
Napa Auto Parts is a well-known American company that sells auto parts, tools, and accessories. In addition, the company provides car key services.
NAPA stands for National Automotive Parts Association. This company was founded in 1925 in Detroit by a group of independent parts sellers.
Napa Auto Parts now has over 500,000 store locations across the United States' 50 states. You can have your key copied at a Napa Auto Parts store near you
Pep Boys is a Miami-based automotive parts service company. It specializes in tires, oil and fluids, brakes, batteries, shocks and suspension, and other vehicle components.
Pep Boys has the auto parts you need to keep your car or truck running for many years. The company's origins can be traced back to 1921 when four Navy buddies put up $200 each to start an auto supplies and accessories business.
Pep Boys now has over 937 locations across 37 United States and Puerto Rico states. You can meet your key copying needs at any Pep Boys location near you. For example, if you change the oil in your car simultaneously, you can get your car key copied for a low price.
Others are:
Advanced Auto Parts
Auto Zone
Car Keys Express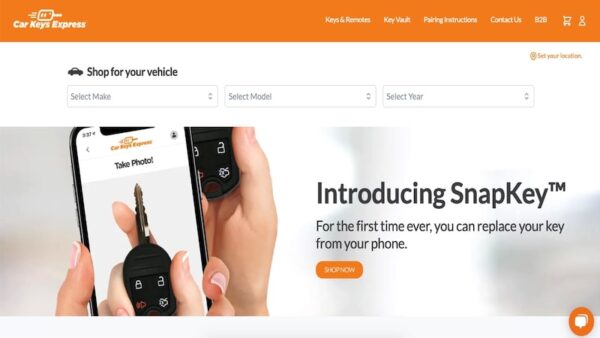 Instead of overpaying at the dealership, Car Keys Express can assist you with a replacement auto key. You must go to their website and enter your VIN number (vehicle identification number).
Once you've entered your information, follow the payment instructions, and they'll send you a new auto key to your door.
Elie's Lock & Key
Elie's Lock & Key is another business that offers lock and key services. It was founded in 1969 and had been providing this service ever since.
Elie's Lock & Key will provide you with the best key services if you live or work in Chatsworth or the San Fernando Valley area.
You can have key copies made of your home, offices, or vehicles. Then, you go to 10180 Mason Ave, Chatsworth, CA 91311, to get the necessary keys. Of course, if you require prompt and dependable service, you should use their mobile services and call the company's number on their website.
The KeyMe App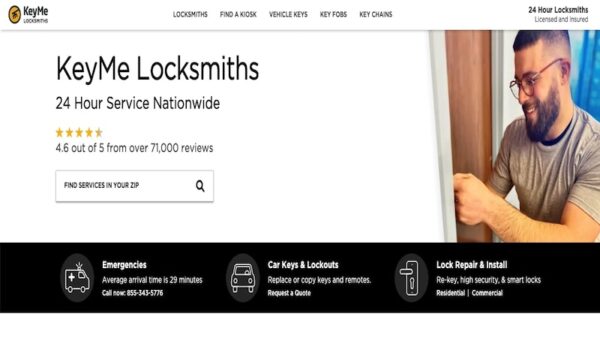 Yes, an app can even help you make a key! After you download the KeyMe app, you must take a picture of your key, and they will mail it to you. This app is available for both Android and iOS devices.
Although it will not be as quick as going into a retail location, it is another option that does not require you to leave your house. Furthermore, they provide high-performance keys, lockouts, custom designs, and accessories from the comfort of your couch!
MinuteKEY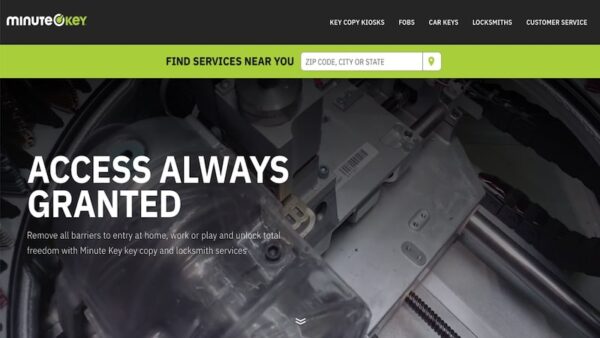 Another option is minuteKEY, a kiosk in and around retail stores across the country. The kiosks are very simple to use; insert your key and follow the instructions. Furthermore, you can customize it with different sports team tags if you're a huge sports fan.
Locksmith
Locksmiths are still an option for key replacement, but they are typically costly. A locksmith is always much more expensive than any of the service providers listed above. Make duplicates or a hidden key to save money and avoid calling a local locksmith.
If you need to hire a locksmith, read their Yelp reviews to ensure they are a legitimate business.
Call several locksmiths or use their "message" feature to send messages to several locksmiths. You can view their rates, reviews, and other customer feedback via the app.
How to Make Key Copy Near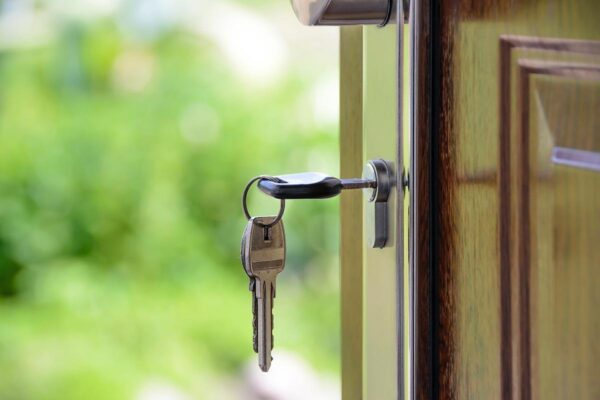 When looking for extra keys, it's critical to understand the distinctions between each location and its services. There are two primary methods for producing keys.
The first is a key copying machine that operates as a self-service kiosk. To have your key copied quickly and cheaply, insert your key, select your design, and follow the instructions.
The other option is to go to a home improvement store, where someone will assist you in making extra keys.
Is it Legal to Make a Key Copy for My Apartment?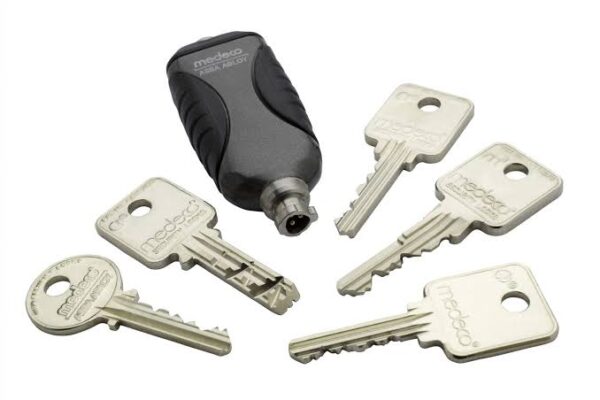 Many renters make copies of their apartment keys to avoid this problem. Even though your lease may say that you can't make copies of the keys, it is usually perfectly legal for you to make a second key for your apartment.
● Check Your Key
Even though it may seem obvious, you can also look at the key itself to see if you can make copies of it. When keys shouldn't be copied, it's common for the words "Do Not Copy" to be engraved into the body of the key.
Some key makers have patents on their keys that make it hard for locksmiths to make copies of them. Other keys use the phrase as a security feature, but it is possible to make a copy.
For example, if a person can show that the key belongs to a home they own and not one they rent, a locksmith may be able to make a copy of it without any trouble.
● Ask Your Landlord
You can always talk to your landlord if you are still worried about making a copy. You should be able to get a clear answer from your landlord about whether or not you can make copies of keys.
Going straight to the source about a problem like this could give tenants who are worried about upsetting or frustrating their landlords a lot of peace of mind.
● Consult Your Lease
In some situations, landlords may have strict rules that say keys can't be copied. Such a rule makes sense in bigger cities where security might be an issue, especially if apartment keys are often made in duplicate.
However, if your lease doesn't say anything about rules for your apartment keys, it's safe to assume that you can make copies of them.
Related: Does Walmart Make Keys in 2023?
Bottom Line
As you can see, there are plenty of places in the US where you can get keys made. At this point, I'm surprised that Amazon doesn't have a way for Alexa or a drone to replace your keys. Maybe soon.
Remember that you might not be able to get a new key made at every place on this list, depending on the type of key. So make sure to call ahead or look online to see if each place has a key copying service.
If you don't feel comfortable doing it at a self-service kiosk, make sure to get replacements at Lowes, Home Depot, or a local hardware store.
Frequently Asked Questions
Q: What is the approximate cost of having keys made?
The approximate cost of making a duplicate key depends on many factors. Some of the factors include:
The store duplicates the key.
The type of key you have.
A key copy costs between $1.50 and $3 per key copy. However, this depends on the vendor.
Q: What kinds of keys can be duplicated?
You can duplicate all kinds of keys. House and office keys are the easiest keys to duplicate. Although vehicle keys can be copied, it is usually not done by all vendors.
Q: Can I make a key copy at home?
Yes, you can if you have the tools to do it. However, it may be a bit hard. There are key copying YouTube video tutorials for you if you want to copy your key at home.
Q: Where is the cheapest place to copy a key?
KeyMe and MinuteKey kiosks are the most convenient and inexpensive places to copy your keys. These do-it-yourself key-making machines can duplicate house keys in minutes and range in price from $1.50 to $6.00 per key. Some kiosks can also make copies of car keys and key fobs.
Q: Can I make a copy of a key without the original?
Even if you don't have the original, an experienced locksmith can make you a replacement key. Before your key can be replaced, you must contact a locksmith and provide information to the company.
Q: How long does it take to copy a key?
A professional locksmith can duplicate a standard key accurately in minutes. However, duplicating a more complicated key can take up to 25 minutes.