Last updated Feb. 26, 2023 by Peter Jakes
Burial insurance is an essential part of your retirement planning. It helps you pay for final expenses, including funeral and burial costs.
Burial insurance companies can also help pay off the debt if you die before your spouse or family members do. If you want to know more about burial insurance, here are the best insurance companies.
Consider burial insurance if you want to buy life insurance to cover your funeral costs, medical bills, and other end-of-life expenses.
Also known as final expense insurance, these policies are designed for seniors who need only a small amount of coverage; not all insurers offer them.
To narrow down the best burial insurance policies list, our experts analyzed policy features, age, state availability, and added value — such as free life insurance riders.
We also looked at payment options and the amount of coverage you can buy, which typically starts at $1,000 and maxes out at $50,000 for this type of life insurance.
What is Burial Insurance?
Burial insurance, also called senior life insurance, funeral insurance, and final expense insurance, is a small, whole-life policy that pays for your beneficiaries' immediate costs after you die.
Burial insurance, like other whole-life policies, has a cash value and a permanent death benefit (meaning coverage lasts your whole life as long as you pay your premiums on time).
Most burial insurance payouts don't go over $50,000. The insurance policies pay out $25,000 instead.
You might be accepted no matter your health, or you might have to answer a few questions about your health when you apply. In neither case do you need to get a medical exam?
For guaranteed-issue policies (those that can't be turned down), the death benefit is usually graded or lowered, during the first two or three years of coverage, depending on the company.
How does Burial Insurance Work?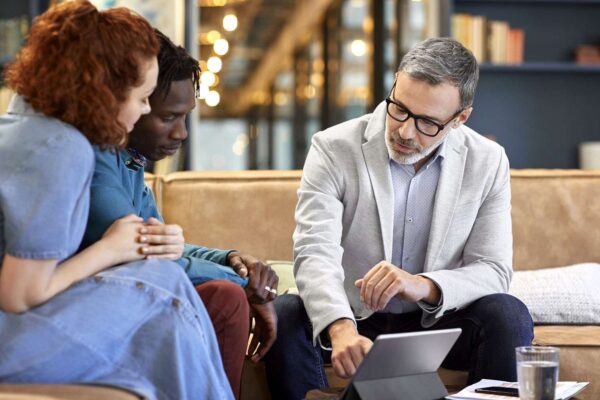 When you apply for burial insurance, select the coverage you want and name a beneficiary on your life insurance policy (or beneficiaries).
Burial insurance pays for your funeral and cremation expenses after you die. At the beneficiary's discretion, it can also be used to pay off debts, such as medical bills, mortgage loans, or credit card bills.
Pre-need funeral insurance, like burial insurance, covers all funeral expenses, but it is typically paid directly to a funeral home rather than any family members.
Suppose the cost of premiums is a concern. In that case, you should consider coverage that is designed to be low-cost while still providing a death benefit that may be sufficient to cover the final expenses your family will face after you die.
A death benefit can also be used to cover other stressful expenses such as hospital and doctor bills and estate settlement costs.
However, if you are healthy, applying for a traditional whole-life policy that requires a medical exam or has an accelerated underwriting process may be best.
This is because the premiums for final expense policies are made for people who aren't in good health, so they are more expensive.
Pros and Cons of Burial Insurance
Pros
It is less difficult to qualify for than most life insurance policies.
There are few if any, health questions to answer.
If no health questions are asked, you will not be eligible for a discount for being in good health.
There is no need for a medical exam.
Rates have risen slightly.
Options for scheduling and paying for services ahead of time
The amount paid in premiums may exceed the funeral cost.
Typically, cash value accumulates that can be used while the policy is active.
After funeral expenses are met, there is usually little to no money left over.
Cons
After funeral expenses are met, there is usually little to no money left over.
The amount paid in premiums may exceed the funeral cost.
Rates have risen slightly.
If no health questions are asked, you will not be eligible for a discount for being in good health.
If no health questions are asked, you will not be eligible for a discount for being in good health.
Benefits are lower than in most life insurance policies.
What Is Covered By Burial Insurance?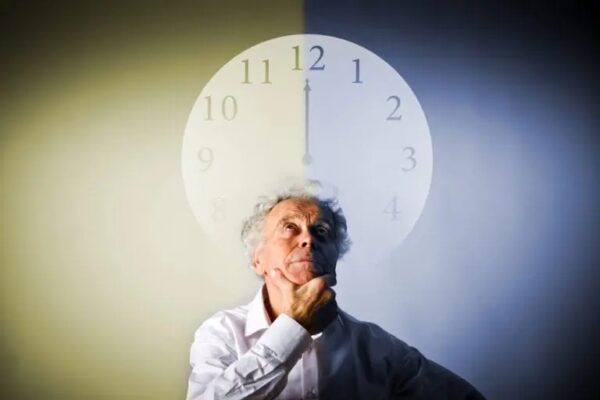 Just like finding the best car insurance agents, Burial insurance companies can assist your beneficiaries in paying for your funeral, burial, or cremation services.
The following are some of the expenses that beneficiaries can pay for with a life insurance payout:
Burial plot
The Burial vault
Caskets
Cremation
Flowers
Funeral home services
Opening and closing of graves
Headstones
Notices of obituaries
Urn transportation services
Burial insurance can also be used to pay off outstanding debts left behind by the deceased, such as:
Credit card debt
Legal assistance
Medical expenses
Mortgage, car loan, or other unpaid debt
Related: How Much Does Term Life Insurance Cost?
Best Burial Assurance Companies
Please find here great burial assurance companies.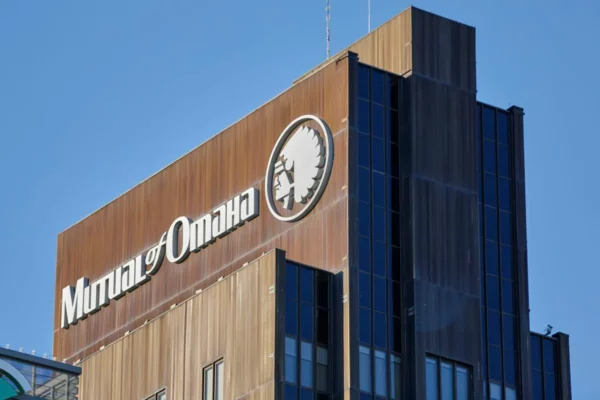 Mutual of Omaha is a life insurance company that has been in business since 1887, and the company headquarters is located in Omaha, Nebraska. This is one of the few final expense life products available to applicants below 50.
MIB records and prescription checks are run for all applicants, build charts are a requirement, and phone interviews are administered randomly. As such, applicants with fewer health problems can secure lower coverage rates.
This insurer has over 4 million policyholders from all 50 states and Puerto Rico. Mutual of Omaha is also a National Association of Insurance Commissioners (NAIC) member.
Many people who purchase burial insurance have policies through employers or unions, but if you're looking for something more independent, this might be a good option.
Pros and Cons
Pros
Policies are available to people over the age of 85.
Some policies include a rider for terminal illness.
A+ rating for financial strength
There is a death benefit of up to $40,000 available.
Some policies do not provide a graduate benefit.
Cons
More grievances than top competitors
Foresters Financial is a subsidiary of Foresters Financial Services, founded in 1868. The company's headquarters are located in Springfield, MA.
It is one of the best funeral insurance products for applicants who can qualify based on their health.
That's because Foresters distinguishes between non-smokers and smokers in its rating classes, which isn't common for final expense insurance.
A short personal history interview is required, along with a prescription check. If you answer "yes" to any questions, it may lead to a decline, modified, or graded classification.
The company has over $1.6 billion in assets and more than 1,700 workers. It also has more than 1,000 agents serving clients across the country.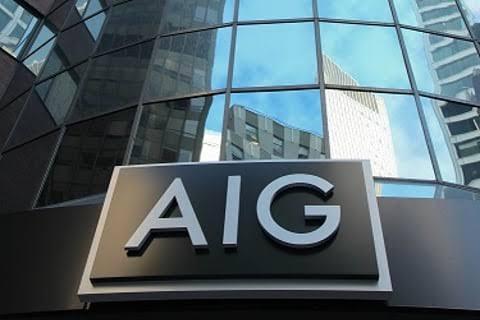 AIG is an American multinational insurance corporation with operations in 130 countries and territories and over 71 million customers. Their Guaranteed Issue Whole Life Insurance grants guaranteed coverage without requiring a medical exam or health-related questions.
Policies are available for applicants between the ages of 50 and 80 and come with level premiums and a living benefits rider.
AIG is one of the largest insurance companies in the world, both in terms of assets and market capitalization.
Globe Life Insurance is a subsidiary of Torchmark Corporation, an insurance holding company that owns other insurance companies such as Golden Rule Financial and Pathway Financial Group.
It was founded in 1887 by John A. Lewis and has been around for over 130 years. Globe Life is a life insurance company that offers individuals and businesses health, long-term care, annuities, and life insurance products.
The company is based out of Lincoln Mutual Building in Lincoln City, Oregon, with additional offices throughout the United States (including Texas).
They are also members of various organizations, including the National Association of Insurance Commissioners (NAIC), the National Association of Insurance and Financial Advisors (NAIFA), and trade groups such as Independent Agents & Brokers Of America (IABA) and many others.
Gerber Life Insurance Company was founded in 1912 by Theodore Gerber. It is a Nationwide Mutual Insurance Company subsidiary, which owns the other 12 companies listed on this list.
Gerber Life only offers a guaranteed issue policy. It's permanent life insurance with no health questions and guaranteed approval.
Because there are no health questions, there is a two-year waiting period. Only buy guaranteed acceptance coverage when you have "uninsurable conditions" such as dementia, HIV, or renal failure.
Since they don't ask health questions, applications are automatically approved.
They are infamous for the Gerber Grow-Up Plan children's insurance policy, which is a good option to explore if you want life insurance on a grandchild.
Gerber Life Insurance Company is a mutual life insurance company that offers term life insurance, whole life insurance, and universal life insurance.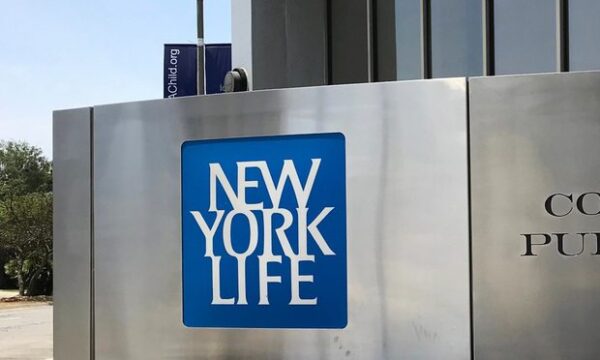 New York Life Insurance Company is one of the largest life insurance providers in the United States, focusing on providing clients with independent advice.
They aim to "help people live better lives by improving their financial security and health, supporting their dreams, and enriching our communities." Part of building your financial safety net is also taking advantage of burial insurance companies like this.
The following sections detail what makes New York Life an excellent choice for your burial insurance needs:
Company Overview
Company Products
Company History
Company Culture
Company Values
Benefits (Direct Deposit)
Contact Information
State Farm Life Insurance Company is a subsidiary of State Farm Mutual Automobile Insurance Company. The company has been in business since 1922 and is headquartered in Bloomington, Illinois.
State Farm Life Insurance Company offers life insurance, annuities, and supplemental insurance products through its subsidiaries, such as State Farm Guaranty Association (SUGA) and State Farm Mutual Automobile Insurance Company.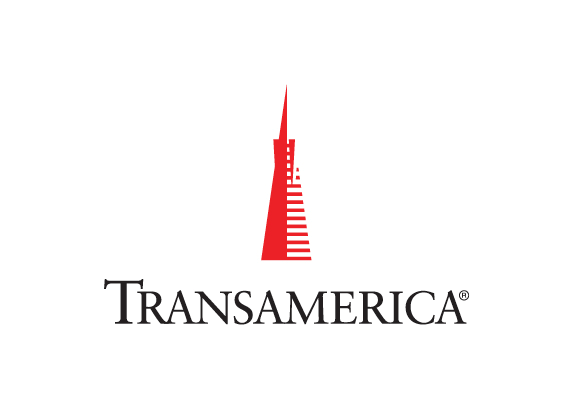 Live in California and want to know more about burial insurance. You'll be glad that Transamerica offers a range of life insurance policies, including whole and term life insurance.
They are rated A+ by A.M. Best, which means they have a favorable outlook on the company's financial standing, prospects, and ability to meet its debt obligations.
They are also rated A+ by Fitch Ratings, whose analysts believe there is little chance the company will default on its debts or fail as a going concern within five years of their rating report being published.
S&P rates Transamerica at A with a stable outlook; this means the agency believes there is little risk that it will default on its debts or fail as a going concern within five years of its rating report being published (as opposed to about 15% for other companies).
Finally, Moody's gives them an A rating with a stable outlook as well – again, meaning there is little chance they'll go under within five years of their rating report being published (which happens around 10% of the time).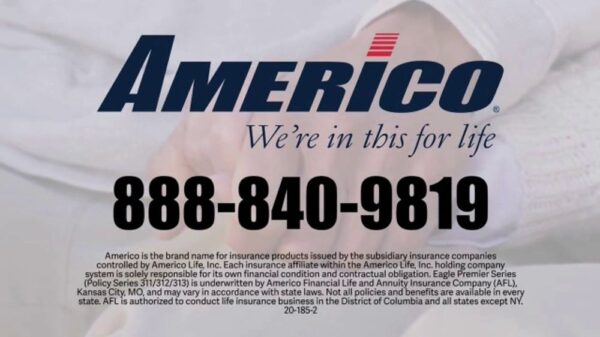 In addition to burial insurance, Americo offers other insurance products, such as life insurance. They have been in business since 1934 and are a subsidiary of AIG (American International Group).
Americo offers a variety of burial insurance plans that can be customized with features like guaranteed lifetime protection and death benefits. The company is headquartered in Chicago, Illinois, with regional offices throughout the country.
Cost-wise, they are on the higher end of the spectrum, so they are only an ideal choice if you have certain high-risk medical conditions.
Seniors with high-risk conditions such as Lupus, Multiple Sclerosis, diabetes, and many other conditions can qualify for immediate coverage. For those conditions, they are a superior option to consider.
Their policy always pays out double for accidental death. Most other carriers charge an extra fee for that benefit.
The application is incredibly straightforward and renders approvals in less than five minutes.
Banner Life Insurance Company (Legal & General America) provides life insurance and annuities to individuals and businesses. They are a British insurer Legal & General Group subsidiary.
Banner Life, owned by Legal & General America and operates as William Penn in New York, is an outstanding alternative for term life insurance, offering low rates across all ages and health categories.
It also provides a no-medical-exam, quick-approval policy with up to $2 million in coverage for qualified candidates.
Banner Life offers competitive term life insurance premiums across different health classes and no-medical-exam choices. Young, healthy adults are ideal candidates, but so are smokers and people with diabetes, bipolar disorder, or high blood pressure. In short, people of all ages and with various health issues can discover the best rates with Banner Life.
Banner Life offers relatively competitive prices for persons in good health, smokers, and people with specified health issues. It's also one of the few insurers that offer affordable no-medical-exam policies.
People over 40 and marijuana users should look elsewhere for life insurance. Another insurer is likely to offer lower prices for comparable coverage.
United of Omaha offers a variety of burial insurance policies, including whole life and term life. The full-life policy provides coverage for your family and continues to pay out benefits to them after your death until the policy expires.
The term life policy only provides temporary coverage that stops after a specified period has passed or reaches an age limit. Suppose you decide not to purchase another policy from the same provider.
In that case, your beneficiary may have difficulty finding a new contract in the future because many companies don't offer such short-term agreements anymore.
You'll also need to make sure that any money left over after paying off debt (such as mortgages) will be used first on funeral costs instead of being distributed evenly among beneficiaries unless otherwise stated on these plans;
Otherwise, there may not be enough money available in other accounts when someone dies unexpectedly without adequate funds than what was initially estimated by their financial advisor/insurance agent before purchasing this type of plan years ago.
Resulting in unexpected debts due immediately upon death without warning, even though they started saving early enough so there'd be plenty of time.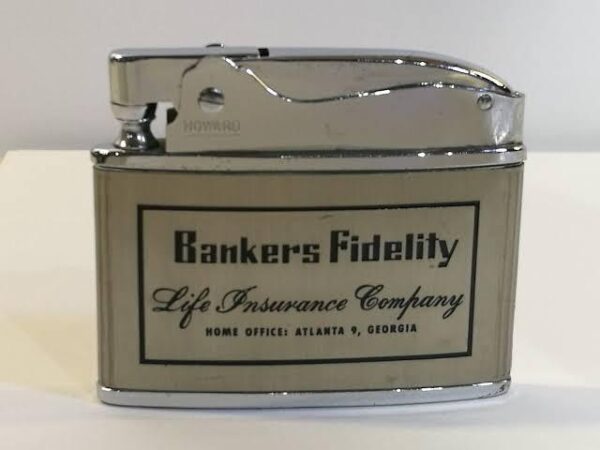 Bankers Fidelity Life Insurance Company is a subsidiary of Bankers Fidelity Corporation. -This means that Bankers Fidelity Corporation owns all shares in the company and therefore has a controlling interest in it.
Founded in 1853, BFC provides life insurance products and services through its subsidiaries, including Bankers Fidelity Life Insurance Company and Bankers Fidelity Investment Services Inc., which was established in 2001 as a wholly owned subsidiary of BFC's parent company.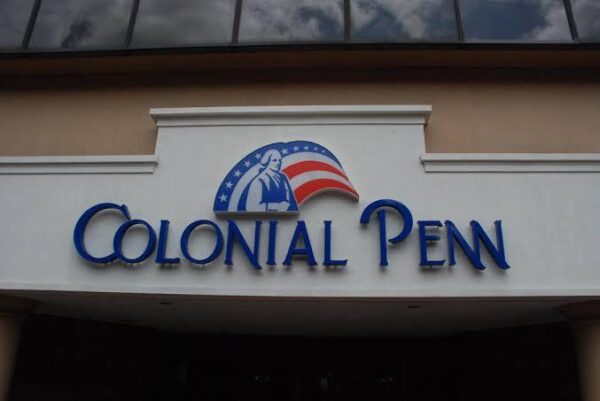 If you're looking for burial insurance that works well with best insurance for investing and your existing life insurance policy, Colonial Penn is a good option. With approaches ranging from $10,000 to $100,000 (and even higher), you can choose the right amount for your family.
In addition to their standard burial policies for adults and children, they also offer a unique pet burial plan. If you have health issues that make a normal life insurance policy unaffordable or impossible to obtain, Colonial Penn's plans may be worth considering. Alternatively, you can most likely get life insurance with a considerably bigger death benefit and lower rates elsewhere.
Colonial Penn Life Insurance may be known to you because of its national television advertisements. Colonial Penn's target demographic is persons aged 50 and up. It sells whole life insurance and has $3.5 billion in life insurance on the books.
What Is a Graded Death Benefit?
If your policy has a graded death benefit, it means that if you die of natural causes in the first two or three years, your beneficiaries will not get the full death benefit amount.
Instead, they will get the premiums you paid back, usually with an extra percentage, like 10%, added. But if you die in an accident at any time, your beneficiaries will get the full death benefit.
With graded benefits, life insurance companies can cover people with serious health problems who would normally be turned down for coverage. Before you sign up for a policy, you should find out if it has a graded benefit period and how long it is.
Some policies only cover two years, while others cover three years. Also, consider how much of your premiums you will get back if you die naturally during the graded benefit period. Some companies will give you 10%, but others will give you less.
What Is Guaranteed-Issue Life Insurance?
In most cases, final expense policies are guaranteed or simplified. Companies use these two underwriting processes to determine premiums and whether you're approved for coverage.
Guaranteed-Issue involves almost no underwriting, and coverage is guaranteed to be approved, but it is also more expensive. You must be of a certain age to be eligible for the policy.
Simplified-issue policies are simple, but they ask a few health-related questions. For example, a simplified-issue policy may not have a graded benefit period, whereas guaranteed issue policies do.
Some companies provide both types of coverage (for example, Mutual of Omaha and SBLI), while others offer only one type of coverage (e.g., TruStage). A guaranteed-issue policy may be your only option if you have health issues and have previously been denied life insurance coverage.
Remember that if you die from natural causes during the graded death benefit period, your beneficiaries will receive only the premiums you paid into the policy (plus a small percentage) rather than the full death benefit.
Burial Insurance with no Waiting Period and No Exam
Burial insurance is something that most people don't think about until they need it, but the reality is that you never know when you'll be unexpectedly gone—and you may want to plan a little bit more than just your funeral.
The good news is that burial insurance has no waiting period. Some plans can be purchased immediately, so there's no reason to put them off any longer.
Burial Insurance for Parents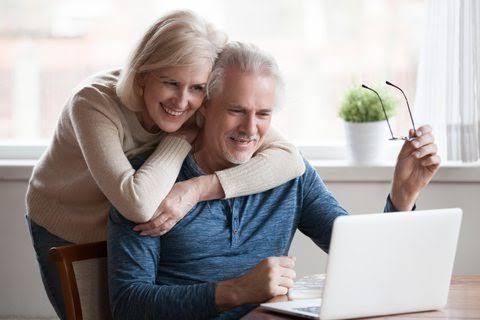 Burial insurance for parents, including pre-need and term plans. Burial insurance is life insurance that helps you pay for funeral costs. It can also cover other final expenses like medical bills, estate taxes, or funeral travel costs.
Depending on what you want to cover with your policy, burial insurance can be either a pre-need or a term plan.
1. Pre-Need Burial Insurance
A pre-need burial insurance policy pays out at some point in the future when you die, provided you have already paid for your funeral in advance. You can pay for your funeral with a lump sum or monthly payments until it's all paid off.
Pre-need burial insurance policies are sold by funeral homes and are sometimes referred to as funeral Policies.
They are generally more expensive than term policies and don't offer as much flexibility when choosing how much coverage to get or how long you want your policy to last.
The upside of pre-need plans is that they take care of all the planning for you, but there's a lot to consider before making this commitment.
2. Term Burial Insurance
A term burial policy is a life insurance plan that will only pay out if you die.
If you are 65 or older, you may consider end-of-life planning and purchasing burial insurance. However, the higher the premium for the policy, the older you are.
Burial insurance becomes more affordable as you get older. Furthermore, many policies have a vesting period between the time of purchase and when the policy is paid out.
Your loved ones would not receive the death benefit if you died during the vesting period. For these reasons, it's critical to carefully review the policy's terms to ensure it's the best policy for you.
Burial Insurance Alternatives
Burial insurance is one of several types of life insurance. So it's good to be familiar with the other options to ensure you're getting the right one.
Whole Life Insurance
Whole life insurance is a type of Life insurance policy that accumulates cash value while providing lifelong coverage. In addition, the death benefit amount is guaranteed to your beneficiaries regardless of when you die.
The cash value grows at a predictable rate while the premiums remain constant. A regular whole insurance policy will provide far more coverage than a burial insurance policy. A payout can be used to cover funeral costs.
Universal Life Insurance
Universal life insurance is a less expensive option for lifelong coverage than whole life insurance. Although not all universal life insurance policies will accumulate significant cash value, universal life can be less costly than whole life insurance. In addition, it can be used for burial and other expenses by your family.
Variable Life Insurance
Variable life insurance is another option for long-term protection. With this policy, you will select investment sub-accounts for your cash value. You'll need to keep track of your cash value's ups and downs. A variable life insurance policy guarantees that the death benefit will not be less than a certain amount. There are also other life insurance policies and you can find out how much term life insurance costs.
How to Get Quotes & Buy Burial Insurance Online
Many final expense insurance providers provide a free online quote and allow you to sign up on their websites. You can compare multiple company policies to determine which plan is best for you.
Whether you do your own research or work with a life insurance agent, getting multiple quotes allows you to weigh your options. It should be one of the steps you take 10 years before retirement so you can start planning funeral expenses on time for yourself or loved ones.
Everyone's needs are different, and if you sign up for the first or cheapest plan you find, your loved ones may not have enough money to carry out your final wishes.
What are Some Other Ways to Pay for a Funeral?
Account payable on death (POD)
A POD account allows you to save money for a funeral and designate who will access the funds when you die. A POD account is a good way to keep funeral funds out of probate.
While you are alive, your beneficiary cannot access the funds, but you can withdraw (or add) funds to the account anytime. POD accounts are also referred to as "Totten Trusts."
This is a contract in which you can set aside money for a funeral and appoint a trustee. Then, after your death, the trustee may withdraw funds from the account to pay for your funeral.
A trust owns the life insurance policy in this agreement. When you die, the trustee makes a claim, and the funds are distributed in accordance with the wishes you specified in the trust documents.
You can pay for a funeral with a regular savings account, but the funds may be held up in probate (unlike a POD account). You can avoid this issue by adding a beneficiary to a joint savings account, but keep in mind that they will have full access to the account while you are still alive.
If you are yet to set up a savings account, there are lots of best places to open a health savings account or joint savings account for you and your beneficiaries.
Should I Go for Cremation or Burial?
It's critical to first decide whether you want to be cremated or buried because the costs differ. Then, making final arrangements will help you determine what other items you'll need to consider.
Consider the cost of a headstone, casket, and opening and closing the grave when planning a funeral. In addition, you'll need an urn or other container for a cremation, and you'll need to decide whether you want a memorial service.
What Should I Consider when looking for a Burial Insurance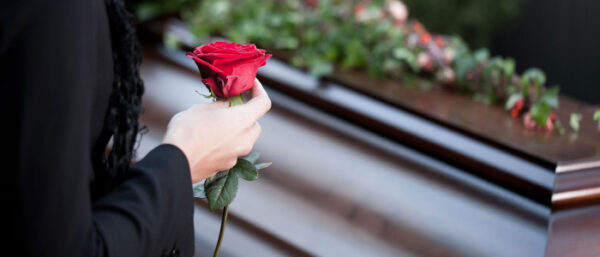 Consider your needs and priorities when deciding which of these (or any other) burial insurance companies is best for you. If you need something quick and easy, look for companies that offer an agent-free online application process, such as Mutual of Omaha, SBLI, and TruStage.
If you require a higher level of coverage, your options are more limited: Mutual of Omaha and SBLI are two to consider.
SBLI may provide the best of both worlds by allowing you to apply online for death benefits up to $35,000. Remember that your SBLI policy may have a three-year graded death benefit period (one year longer than Mutual of Omaha's, for example).
State Farm is another option if $10,000 is all you need and you don't mind applying through an agent. State Farm also has the distinction of being the most financially secure company on this list. Ensure your chosen company has an A-level AM Best rating (A- or above). It's also a good idea to look into customer complaints with the NAIC.
What is the Most Reliable Life Insurance Company?
Haven Life is a digital insurance agency offering two term life insurance options: Haven Term and Haven Simple. Haven Term is a term policy with durations of between 10 and 30 years and coverage of up to $3 million.
Haven Simple is also a term-based policy but has lower coverage amounts and shorter offered durations of between five and 20 years. The upside for some people may be that it doesn't require a medical exam for coverage. In addition, both policies can be applied online without the aid of an agent.
It should be noted that Haven Life doesn't issue the policies it sells. Instead, the guidelines are issued by MassMutual, which also made our rating or one of its subsidiaries.
How Much Does an Average Funeral Cost?
According to the National Funeral Directors Association, the National Median funeral cost with a viewing and burial will be $7,848 in 2021. However, the cost of a vault, typically required by a cemetery, is not included in that price. When a vault is included, the median cost is $9,420.
A cremation with a cremation casket costs $6,970 on average across the country.
These figures exclude costs such as a monument or marker, an obituary, or flowers. There are funeral calculators online to check burial insurance costs.
Tips to Save on Burial and Funeral Costs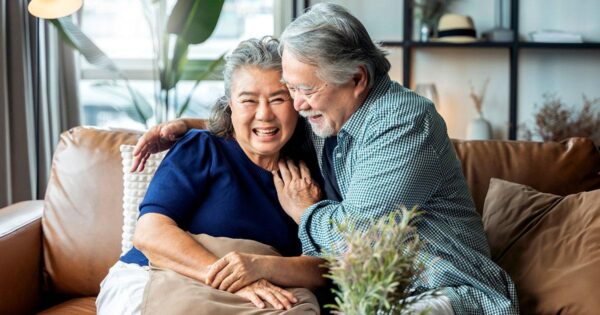 Funerals can be costly, but you can save money by shopping around. Costs for the same type of service in the same town can vary. Here are some money-saving tips:
Get price quotes over the phone.
The FTC requires funeral directors to provide prices over the phone if you request them. In addition, the FTC has provided a funeral cost and pricing checklist.
● Purchase only what you require.
The federal funeral rule allows you to purchase goods and services such as a casket, memorial service, and burial separately. You are not required to accept a funeral home's package that includes services you do not desire.
Do not purchase a casket.
If you intend to have a cremation or an alternative burial, such as a green burial, you may not require a casket. However, if you want to hold a viewing, the funeral home may be able to rent you a casket.
Allow a friend or family member to assist you in negotiating prices.
Having someone you trust with you to speak on your behalf during a stressful and time-sensitive situation is a good idea.
Is Burial Insurance Worth It?
Your health determines the value of burial insurance, the required coverage, and the reason you want a life insurance policy.
Burial insurance does not provide a large death benefit, so it is not a good option if you want a policy to cover your mortgage or provide income replacement. A burial insurance policy also offers less value than other policies that use an underwriting process to assess your health and risk factors.
A burial insurance policy, on the other hand, could be a good choice if you want a simple life insurance policy that:
Provides coverage that is guaranteed
Assists your loved ones in meeting their final expenses
There is no application with a medical exam.
How to Choose the Best Burial Insurance Plan for You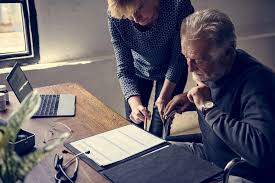 Choosing the right plan is a highly personal decision, and there are numerous important factors to consider, including:
How much coverage do you require?
Whether or not the insurance company offers family support services.
Whether you want to take a medical exam or not
What is the average cost of a funeral in your area?
Purchasing burial insurance is similar to buying or leasing a car. The basic features of each policy will be the same, but the finer details will distinguish one policy from another.
Make sure the policy you choose supports the reason you're insuring yourself.
Related: Whole Life vs. Universal Life Insurance: Best Insurance for investing?
Bottom Line
One of the best burial insurance companies is Mutual of Omaha. It provides a variety of coverage options, including burial insurance. It also offers a range of insurance products, such as life, home, auto, and more.
To find out if you qualify for their policies or to learn more about their services, call 800-826-9808 or visit their website.
Mutual of Omaha has been around for over 100 years and has an excellent reputation for both its product offerings and customer service;
When you contact them with questions about your policy or any other aspect of your experience with them as an insured party (or even a prospective one), they'll treat you like family—which is precisely what people want from someone who insures them.
We hope this article has helped you find the right burial insurance company for your needs.
Frequently Asked Questions
Q: Does burial insurance have cash value?
Burial insurance is a cash policy that accrues a cash value over time. Burial insurance can be purchased for small amounts, such as $5,000 or $10,000, whereas other term or whole-life insurance policies may have much higher minimum coverage requirements.
Q: What is the cheapest burial plan?
Direct cremation is the most cost-effective way to bury a loved one. It is done respectfully and allows you and your family time to find the most personal and cost-effective burial option.
Q: Can I buy burial insurance for my parents?
Yes, you can buy life insurance to help cover your parents' final expenses. It provides some comfort to your family during this difficult time. To purchase a policy on a parent, you will need their consent as well as proof of insurable interest.
Q: Does Social Security Help Pay for Funeral Expenses?
The federal government pays $255 to survivors of people who received assistance with final expenses, but only if they meet certain criteria.
Q: How Much Burial or Funeral Insurance Should I Buy?
If you only want a life insurance policy to cover funeral expenses, make sure you buy enough for the type of funeral you want. Funeral costs vary greatly depending on your chosen arrangements, such as flowers and music.
Q: What's the difference between burial insurance and funeral insurance?
Burial insurance, also known as "funeral insurance," is a simple, low-cost whole life insurance policy designed to cover end-of-life expenses such as medical bills, funeral costs, and other debts left behind when you die.
Q: Who pays for the funeral if there is no money?
If there aren't enough funds in the deceased's bank accounts or estate to cover the funeral costs, and they don't have a funeral plan, the family will usually cover the costs.
Q: Is it better to get life insurance or burial insurance?
Consider Burial Insurance if you only want to cover the basic costs of your loved one or yourself. However, select the Life Insurance policy that works best for them if you want them to have extra money to cover expenses other than funeral arrangements.