Last updated Sep. 1, 2023 by Jessica Green
Earning extra income requires you to invest in a profitable side hustle. But what is the best side hustle to start with $100?
Tons of side hustles can earn you money. However, they often come with high start-up costs and require time and commitment. If you have less than $100, here are the 30 best businesses to invest in.
7 Best Side Hustles in 2023
Here are some of the best side hustles in 2023:
Rideshare Driving
Freelance
YouTube Channel
Dropshipping Business
Social Media Influencer.
Selling Physical And Digital Products Online.
Blogging
How Do I Find A Side Hustle?
Identifying your skill sets and interests is the first step in finding a side hustle. This will guide you toward finding a suitable side hustle to take on. If you have baking skills, you can decide to make cakes to sell in your free time. And if you're a skilled writer, you can take up writing jobs as a side hustle.
30 Best Side Hustles To Start With $100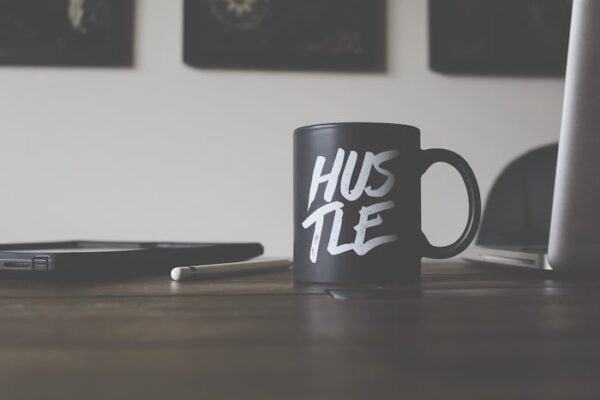 Freelance Writing
Freelance writing is a perfect side hustle if you are skilled in writing. But if you're not, there are tons of free and paid online resources and courses to help you start a writing career- these resources do not consume over $100.
Freelance writing is a flexible career option. As a freelancer, you can decide on the rate you're paid and the hours/days for work. It's also a job that lets you work from home, making it a perfect side hustle.
To start as a freelancer, you only need a smartphone, a computer, and a stable internet connection. Once available, advertise your service on sites like Upwork and Fiverr.
Become A Voiceover Actor
A voiceover artist uses their voice to portray characters in television, theatre, film, game characters, and more. In other words, voiceover artists are the voices behind advertisements, audiobooks, and movies dubbed in different languages.
Becoming a voiceover actor is a great way to earn extra money from the side. It is a lucrative side hustle with a flexible working schedule that lets you focus on your main job.
Additionally, voiceover acting does not come with a start-up cost; however, voice actors are paid between $35 and $5000.
As a lucrative side hustle, voice acting requires professional skills and experience. To get started, you must be skilled in acting and able to dub voices. If you have these skills, audition for roles or upload your services on sites like Fiverr.
To become a successful freelance voiceover artist, create good voice demos, and apply to platforms like Voice.com, Upwork, and Fiverr.
Virtual Assistant
A Virtual assistant job is a lucrative and relatively easy side hustle if you have good communication and organization skills. It does not come with a start-up cost but requires you to possess a computer and a stable internet connection.
As a virtual assistant, your job requirement is quite diverse and will be determined by whoever employs you. In other words, you don't necessarily have to perform the traditional executive assistant tasks. Your job requirements may vary from scheduling social media posts to organizing events, writing newsletters, etc.
To earn more as a virtual assistant, it is important to possess one or more specialized skills.
Another Interesting Article: How to Become a Successful Virtual Assistant
Start A Print-On Demand Business
Another low-cost side hustle you can begin is a print-on-demand business. This business requires you to work with suppliers of white-label products to put your designs on their products, such as shirts, mugs, totes, and many other items.
A Print-On-Demand business does not require you to set up a physical store. And it comes with a low start-up cost. All you have to do is to build an e-commerce website, create high-quality product designs, and market it.
Once your products are pre-ordered, connect with a reliable shipping or fulfillment service to get your products shipped.
Affiliate Marketing
Affiliate marketing is another lucrative side hustle that lets you make money by promoting a product. Once people click on your affiliate link and make a purchase, you will receive a commission.
To launch a successful affiliate marketing career, invest in an affiliate site with existing content and build a strong social media presence.
With $100, you can purchase and host a domain, build a website, and make blog content that relates to the product you're trying to promote. Once people visit your website, they may be tempted to click your affiliate link and purchase.
YouTube, Podcast, TikTok, and Facebook are other platforms where you can build a strong social media presence.
Transcription Services
Transcription is the best side job if you have incredible typing and listening skills. All you need to make money with transcription is a laptop for typing, headphones for better hearing, and a stable internet connection.
To become a high-earning transcriptionist, you need to sharpen your typing skills and have knowledge of two or more languages.
Transcriptionists are paid an audio-per-minute rate. Visit sites like TranscribeMe and The Workshop to get transcribing gigs.
Social Media Manager
Social media platforms like Instagram, TikTok, and Facebook are more than a place for social interaction. Nowadays, brands use social media as a marketing tool. And they often require the help of a social media manager's help to build an online presence.
The job requirements for a social media manager often include post-scheduling, product designing, social media profile setup, and optimizing content to generate leads. As a social media manager, you'll also be required to possess copywriting, graphics designing, and customer service skills.
To boost your chances of getting a social media managing job, it is required that you have a strong online presence. Be active on all social media platforms, and apply for gigs on freelance sites like PeoplePerHour and Fiverr.
As a rideshare driver, you do not require start-up costs as long as you own a car. It's a side hustle that lets you make money in your free time.
To get started, you must own a smartphone and a car. The smartphone enables you to connect with customers in need of your service. The minimum requirements for a rideshare driver include the following:
Valid driver's license and must have at least one year of driving experience
A functional car
Must reach the minimum age to drive in your country
Means of identification
Proof of residency in your state
Once you meet the requirements, a background check will be conducted. You'll receive verification and permission to carry out ride-sharing services if you have no criminal record.
Uber and Lyft are two of the most popular ride-sharing companies to apply for jobs.
Join Focus Groups
Focus Groups are groups that pay you for giving your opinion on certain subject matter. Once accepted into the group, you will engage in an open discussion with other group members. Through the debate, important data and information are collected.
To become a focus group member, you must have professional knowledge in any area or field of your choice. Then, proceed to apply to platforms like Respondent, UserInterview, SurveyJunkie, and more.
The process of becoming a focus group member does not require any start-up costs. All that is needed is your knowledge, a stable internet connection, and a good-quality camera for video calls with other focus group members.
Focus group members are paid between $25 and $150 per session. But this depends on your contribution to the discussion and your level of knowledge.
Start A YouTube Channel
Starting a YouTube channel as a side hustle may sound cliche, but it isn't. YouTube is home to over two billion active users. And with quality content, you can attract an audience for yourself.
TouTube pays its creators based on views and subscriber numbers. You must get the necessary equipment to run a high-quality YouTube channel to gain these two. With $100, you can get a high-quality video recording and editing device.
Affiliate marketing, sponsorships, and ads are a few ways to earn on YouTube.
Another Interesting Article: YouTube Channel Ideas for Kids
Web Designing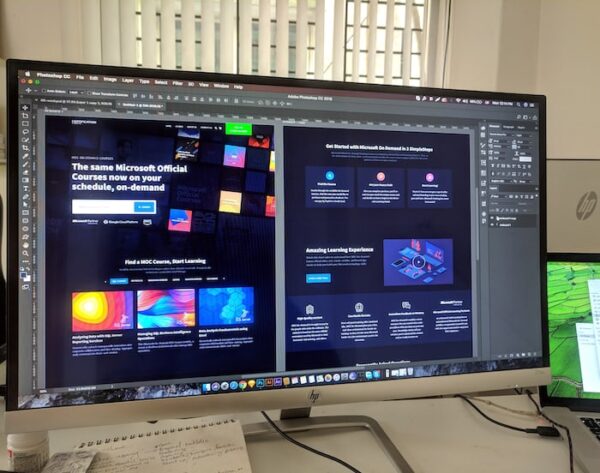 Web designing is a lucrative side hustle for tech lovers. It requires you to design user-friendly and highly functional websites for clients.
As a web designer, you can earn an average of $66,323/month. However, this depends on your skills.
Website designing is a job that requires professional knowledge. With $100, you can enroll for a web designing class on sites like Udemy. There are also free courses you can enroll in; however, it is important that you seek classes offering all the knowledge you need to become a professional web designer.
Once you gain the knowledge you need, build a portfolio and apply for web designing jobs on freelance platforms like Upwork and Fiverr.
Dropshipping
Dropshipping is one of the best side hustles if you're tight on your schedule. It is flexible and requires minimal start-up costs. With $100, you can set up all you need and get started.
Dropshipping is all about selling products to people without having an inventory. To get started, conduct market research to discover in-demand products. Source for product suppliers, get affiliated with a shipping service, and set up an online store showcasing your products.
Platforms like Shopify and WooCommerce let you create personalized and professionally looking websites.
Once the online store is set up, create a marketing plan to attract customers to your store. Once a customer makes an order, the supplier of the product will get the product ready, and the affiliated shipping service will take it upon themselves to ship the product to the customer.
Video Editing
Video editing is a side hustle that requires professional skills, a stable internet connection, a computer, and video editing software. You can invest $100 in a computer or editing software if you have the needed skills.
As a job that can be done remotely, video editing enables you to make money even with a 9-to-5 job. To get clients, create demo videos that showcase your skills and abilities. Attach it to your portfolio and apply for gigs on freelance sites.
Having a YouTube or TikTok account where you post video edits can help you attract and gain clients.
Another Interesting Article: 43 Best Video Editing Software
Sell Your Crafts On Etsy
Etsy is the most popular marketplace, with over 90 million active buyers. If you're a drop shipper or own an online store, you can attract more customers by creating a seller's account on Etsy.
Etsy is a platform that lets you sell handmade crafts. Unique and custom-made accessories, jewelry, and vintage clothing are profitable items to sell on Etsy. You can also design stickers and fancy digital prints to sell.
Although Etsy charges a transaction fee for every sale you make, it doesn't make much of a difference to your profit due to the high number of buyers on the platform.
Social Media Influencing
Social media influencing is creating social media content that influences consumer buying decisions. It's a marketing tool that generates leads.
Nowadays, brands require the services of an influencer to promote their business. As an influencer, you can earn from $100 and above for each promotional offer you take on. It's a lucrative job that can be done in your free time.
Create quality and relevant content on any social media platform to become an influencer. Try to gain a huge following on any platform, as it affects your earning potential. Proceed to let brands know you're open to collaborations and sponsorships.
Graphic Design
Graphic designing is an in-demand skill you can pick up as a side hustle. Graphics design is a suitable side hustle if you're incredibly creative and enjoy creating compelling visual concepts.
With less than $100, you can buy courses on Graphics design. Once you level up your skills, apply for jobs to start earning.
Most clients demand a sample of your work before they offer you a job. Thus, it's important to create a portfolio that reflects your skill.
Start A Blog
Blogging is a full-time job for most people. But it can also be taken as a side hustle. However, it requires commitment and consistency before results are produced.
For a start, you need to host a domain and build a user-friendly website. Post quality and SEO-optimized content regularly to build an audience.
To earn from blogging, you need to build an audience. Hence, it's important to have a marketing strategy on the ground.
Once you have a good audience, apply for Google Adsense to earn money. You can also make money from sponsored content and affiliate links.
Another Interesting Article: 11 Best Web Hosting Sites (Free Web Hosting)
BabySitting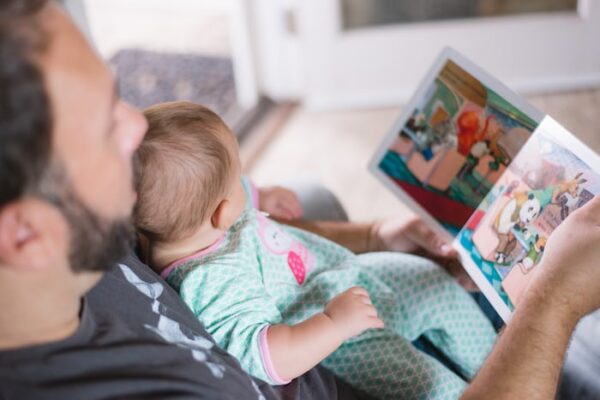 If you love kids and find it fun to be around them, try babysitting. It is also a great way to earn extra income in your free days.
There are tons of sites that let you apply for babysitting jobs. If you meet their criteria, you'll be offered babysitting jobs. Sites like Care.com, Ubersitter, and Bambino enable you to connect with clients needing babysitting services.
If you do not like the idea of applying to sites, you can advertise your service around your community. Put up fliers and post your service on social media to attract local clients.
Virtual Bookkeeping
Virtual bookkeeping is an interesting and lucrative side hustle you can pick up to earn more money. As a virtual bookkeeper, you're responsible for handling and organizing the financial records of businesses.
The job also requires recording transactions, monitoring cash flows, generating Financial reports, reconciling accounts, processing payrolls, and more from home. Due to their cost-effectiveness, businesses are taking up more virtual bookkeepers than in-house bookkeepers.
With knowledge of accounting finance, all you need is a computer, accounting software, and a stable internet connection to get started. Sites like Upwork connect you to clients in need of virtual bookkeepers.
Write And Publish Ebooks
Aside from freelance writing, another side hustle suitable for writers is book writing and publishing.
To get started, write a book on any genre of your choice. It could be a novel, an educational book, or whatever you can write on. Edit the text, create a suitable book cover design, format the book, and proceed to publish on platforms like Amazon KDP.
The book covers you decide on need to be perfect, as it is one of the factors that determine your sales rate.
Amazon KDP does not require a publication fee. However, a certain commission percentage will be deducted from each sale you make on the platform. Amazon KDP is free and allows you to set your desired price for the book.
Pet Sitting
Most pet owners need someone to care for their pets when unavailable. If you're a pet lover, you can apply to become a pet sitter as a side hustle.
Petsitting comes with flexibility and does not require any strenuous exercise from you. However, you need excellent communication skills, knowledge of pet health, proven pet care experience, and a reliable attitude.
Sites like Rover provides a platform for petsitters to connect with client in their local area. Your earning potential as a pet sitter depends on the hours you spend on the job and your ability to snag high-paying clients.
Become An Online Course Creator
If you have expert knowledge on a course or field, you can create an online course and get people to pay.
Conduct market research to find out what people want to have knowledge about. Once the analysis is completed, decide on a topic and begin the course creation process.
Platforms like Udemy allow you to upload your course content and set a pricing for it. Once everything is set up, carry out marketing strategies that boost sales.
Become A Personal Shopper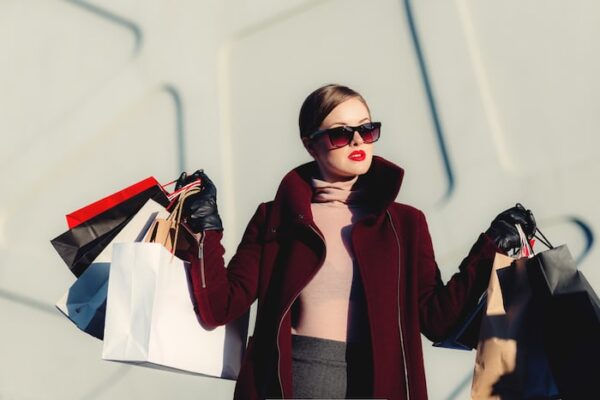 Becoming a personal shopper is a fun way to make extra income. It involves carrying out errands for clients.
As a personal shopper, you can opt for different niches. However, you must have expert knowledge of the niche. If you decide to become a grocery shopper for clients, you must know the market price of groceries, stores that sell them cheaper, and the best product to buy.
If you have an interest in fashion, you can decide to help clients shop for fashion and luxurious items.
Applications like InstaCart and Shipt let you connect with clients needing personal shoppers.
Online Tutoring
If you're in the academic field, online tutoring is a suitable side hustle. It differs from course creation; it involves tutoring students through video calls.
To become an online tutor, you must have a degree in an academic field. After that, apply for online tutoring jobs on platforms like Cambly and Chegg. If you meet the requirements, you'll be given employment.
You'll be required to tutor students for a few hours as an online teacher. On average, online tutors earn $20 per hour.
Translation
Becoming a translator requires you to be fluent in two or more languages. As a translator, you must be able to speak, write, and read two or more languages. You must also be able to translate documents from one language to another.
To get translation gigs, join volunteer work to build up your portfolio. Afterwards, apply to become a freelance translator on sites like Upwork and Fiverr.
Selling Your Photos
Suppose you're a photographer and take professional photos. In that case, you can sell your photos to make extra money. Sites like Alamy, Getty Images, Etsy, Dreams Time, Adobe Stock, Shutterstock, and more let you sell your images.
Once you upload a photo on any stock site, you can add a price and sell it repeatedly. If your photos are of high quality, you'll receive requests private requests from clients.
Become A Proofreader
Proofreading is a great side hustle with a good earning potential. However, it is only suitable for individuals who can detect typos and grammatical errors in a document.
A proofreader's job involves reviewing literary materials to correct typos, grammatical plunders, and spellings. They also fact-check documents for accuracy.
If you have the skills needed to become a proofreader, you can apply for proofreading jobs on sites like Reedsy and Upwork.
Start A Podcast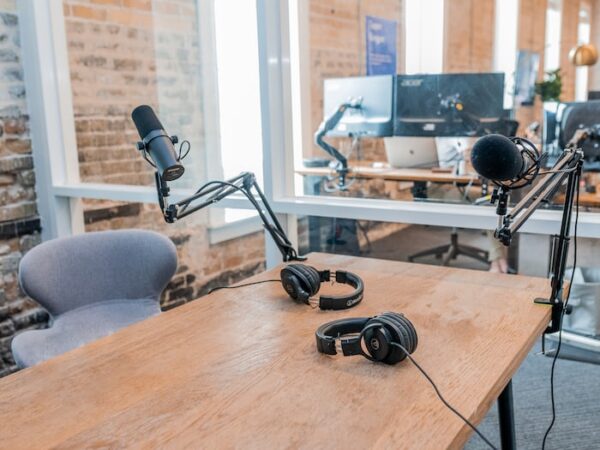 Creating a podcast channel can make you money. Although a podcast is a way to connect and communicate with people, it's also a marketing tool brands use. If you have a large following on podcasts, you can earn money from sponsoring a product or encouraging your followers to click on an affiliate link.
To run a successful Podcast, pick a niche you're interested in and create quality content on the niche. With $100, you can get the equipment needed to start a podcast – a microphone, mic accessories, recording and editing software, and a podcast hosting platform.
Releasing content consistently helps you build an audience. Once an audience is built, monetize your channel and start making money.
Freelance Your Skills
You can freelance your skills to make extra income if you're skilled in digital marketing, project management, content marketing, app development, or photography.
The start-up costs to learn any of these skills vary. However, most do not cost above $100. Once you gain the needed skills and experience, apply for freelance gigs on Fiverr and Upwork.
Final Thoughts
Tons of side hustles let you make cool money. However, when deciding on a side hustle to invest in, choosing one that fits your ability and capability is important. The side hustles in this article are diverse and come with low start-up costs; find one that suits you and go for it.
Frequently Asked Questions on Best Side Hustles
How Can I Make $100 A Day?
You can make over $100 in a day from being a social media influencer, creating viral YouTube content, affiliate marketing, selling online, and carrying babysitting or petsitting services,
How Do I Make Quick Money?
Participating in online surveys, selling unused gift cards, taking on freelance gigs, becoming a rideshare driver, or selling digital products can make you quick money.
What Can I Sell Now To Make Money?
If you want to make extra cash, you can sell your old books, clothes, vinyl, Pokemon cards, toys, furniture, gadgets, and shoes. You can also join focus groups or participate in online surveys to make money.