Last updated Apr. 18, 2023 by Favour Chinaza
In our contemporary society moved greatly by visual content, an engaging video can help to boost your brand's success. To create stunning video content, you need the assistance of an editing program. Lots of video editing tools come at a high price, but there are also good options as well that don't cost a dime. That's great news for the optimistic entrepreneur. Regardless of whether it's Facebook ads, product reviews, or Instagram stories, using the best free video editing software will make your brand look professional and sleek.
Also, if you're a beginner, a YouTuber, or a professional video editor, finding the right video editing tools is vital. But it can be tricky to figure out what is the right purchase for you because there is a variety of confusingly video editing software out there.
It may seem like a daunting job to find the best free or paid choices, but this review will help you pick the right software. We've collected the high and most widely used out there, so you won't have to stress yourself with every video editor you come across. You will be capable of performing essential post-production actions such as trimming videos, applying a green screen filter, and adjusting the playback speed for each of the software packages. And, if you've never edited a video previously, you will find these programs easy to grasp and readily available.
Video editing software enables you to complete the post-production video editing of digital video on a non-linear program.
It has replaced conventional celluloid film editing methods and analog video editing tools. Presently, video is now the dominant form of content on the internet, ranging from video reactions and viral video clips to indie movies and sleek corporate presentations.
One thing synonymous with all these is editing. Editing can range from simple trimming to cutting video clips at the right place, or it can involve combining numerous clips together, applying green screen filters, using a different soundtrack, adjusting the playback speed, and putting in a whole bunch of special effects. There are several video editing tools that have some features like reformatting your videos automatically, cloud storage facilities, browse through hundreds of free video clips, etc.
You need a video editing app to do all of these I stated. Studies have shown that lots of people spend one-third of their time watching videos online. For those who want to keep increasing their organic traffic, then, using video editing software becomes essential. Video is the current trend; before now, children used to desire to be like rock stars, now they aspire to become YouTube vloggers.
If you haven't added videos to your marketing strategy, there are chances that you are about to do so. If you are a content creator or a social media marketer that wants to get into the video editing activity so that you can keep up with the rising video trend, Don't stress yourself.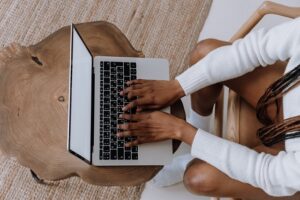 Consider your budget, the amount of time you can dedicate to learn a new skill, and your present level of expertise. Invest in one of these video editing software, and perform your tasks. Videos are now a part of content marketing and content marketers are beginning to use videos as part of their strategies.
This advancement is the reason why SEO experts are now using videos for their web content. Any of the editing software below can serve as a good option for a beginner. You can organize picture-perfect clips that can be shared on Facebook, Instagram, YouTube, or platform, with the right free video editing software without any displeasing time limits or watermarks.
There are free video editors available that do not only come with the most essential tools but also have powerful features and even whistles.
Getting the best free options may look like a challenging task, but I'm here to make it easy. I have collated the best video editing software so you won't need to go through the stress of testing every single video editor by yourself.
Also, if you haven't edited a video before, these programs are handy and easy to get started with. However, there is a notion that while free video editing software is useful enough, even the best ones can actually compete with premium video editors.
Therefore, if you want the best results, resources, market-leading tools and you want to avoid being frustrated from free versions, I'd happily suggest that you consider going for a premium package.
These packages may not be as costly as you think. So if you're really serious about going into video editing, then I recommend that you go for one of these best video editing software.
Best Video Editing Software for Beginners
It's okay if you are not an expert in creating or editing videos. If you can't find a video professional to shoot your videos, that's okay. In this blog post, I'm going to show you how you can create a smooth, professional video with the best video editing software. Regardless of whether you have experience in shooting videos or not, this post will be useful to you.
10 Easy No-Spend Challenge Ideas to Save a Ton of Money
1. Filmora
Filmora gives simple and high-quality video editing results. Additionally, Wondershare offers Filmora Scrn and FilmiraGo. Filmora Scrn is for screen recording and editing while FilmoraGo is used for mobile editing. Filmora is a free, effective, and well-designed tool for video editing. Filmora is simple to use. It comes with transition effects, overlays, filters, and motion features. Filmora has advanced editing modes and great management, including keyframing, for your video.
With Filmora you get lots of the pro facilities like layering clips and sounds. Also, you get the opportunity to get perfect timing with the keyframing feature. You can also remove background sounds and noise, then publish your video in 4K. Title tools are the new trend in video software and Filmora works well in titles.
Although Filmora does not have the feature to impose and rotate 3D titles on your videos, it has amazing functionalities that make it worth the money. Another standout feature of Filmora is the "Easy Mode." The "easy mode" is beginner-friendly and makes it easy to produce fun video edits by simply selecting a theme, dragging and dropping video clips, and choosing music.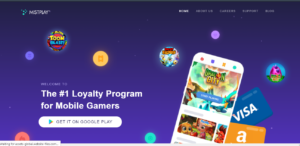 Unique features:
PC/Mac cross-compatibility.
Camera problems such as camera shake and fisheye can be easily fixed.
You can share the story online
It provides fast processing, proxy files, and adjustable preview quality, that boost your productivity.
You can change the aesthetic of your video with a single click.
It organizes your media in 100 full video tracks.
Works well Title tool
It allows screen editing
It allows mobile editing
Has easy Mode
Operating System: Windows and Mac
Pricing plan: You can pay a lifetime fee of $59.99 or $39.99 per year.
2. Nero Video
Nero is one of the cheapest options you can take when selecting a video editing software. Nero Standard is a completely integrated video editing program. This editing tool is one of the best video editing software compatible with windows.
Nero video allows you to cut and trim video clips effortlessly. It is priced at $49.99. It has lots of great effects that other supreme video editing software carries as well. With this software, you can preview videos in HD quality. It is also friendly for beginners. If you don't want to spend money to edit videos, this may not be an option because it's not completely free.
Besides it doesn't have the functionality that the other video editing software I listed here has; so it's not completely cheap.
Features:
This tool allows you to share a movie in a flash.
You can easily extract audio from video with just one mouse click.
It can produce a movie for widescreen TV.
It has a low pricing plan
You can select transitions and fonts as you choose in the video.
You can quickly organize a project with readymade effects.
You can create, edit, and import, videos from any device.
Pricing plan: $49.99(One-time payment)
3. Lumen5
Lumen5 is an online video editing software. It is one of the most popular options you can get out there. This video editing tool is a great choice for content marketers who wants fancy and flamboyant videos.
It's used by organizations like SAP, The Economist, Salesforce, and TIME Magazine. Lumen5 is a video creation platform that helps you to create video content for advertisements, stories, posts, etc. Lumen5 is suitable for content marketing teams that want to create quality video content using limited resources.
Lumen5 is capable of meeting up with their needs. You can also use Lumen5 for social promos. You just enter a link to the blog post or article, and it automatically fetches the video. With Lumen5, you can create storyboards, set layouts that incorporate various types of content, include music, and also add text. It also offers lots of themes and colors to enable you to create perfect and sharp videos as fast as possible. You can add a watermark to the video by uploading the logo.
Although it's not so easy to fine-tune your blog content to your taste, creating the video is relatively easy. Simply improve some copy that sickens your blog post then drop some gifs or video clips. Add music to it and your video is ready to be shared on social media platforms.
Unique features:
You can measure the length of each scene by the amount of text written in every segment.
It supports 720p, 480p, and 1080p video formats.
It supports ratios 16:9 and 1:1 or 9:16.
You can customize the video to suit your taste.
Can turn blog posts into social promos.
It has a drag-and-drop interface.
Pricing plan: You can create up to 480p videos if you choose to with the free version or you can upgrade to 1080p for $50 per month.
4. Corel VideoStudio
Corel VideoStudio has all the facilities of the other software on this list. It has 4k support and 360° VR. It is the first video editing software to provide motion tracking; this is a distinctive feature of the software.
Motion tracking enables you to track a particular object or item in your video. Although other video editing software offers motion tracking as well, VideoStudio however still brags as one of the best software that offers motion tracking.
Unique Features:
It offers Motion tracking
Pricing plan: $51.99(One-time payment)
37 Cheap Storage Ideas for Small Spaces on a Budget
5. Apple iMovie
Over the years, Movies made in Apple's iMovie have impressed lots of people at film festivals, and there are people who have made perfectly good movies using just iMovie and an iPhone.
Although this software won't really be suitable if you are using a personal computer it's one of the best video editing software. If you want something simple and classy, then Apple iMovie is the right software for you. iMovie has a stylish and classy video editing game. Better still, you can effortlessly transfer your work to your Mac if you are shooting or editing on your iPhone.
One of the desirable features of iMovie is the green-screen or "chroma-key" tool. This tool enables position your characters in different locations. Additionally, you can easily add customized sounds and music because iMovies connect directly with garage and iTunes.
When your video is ready, you can easily share it through platforms like YouTube, message, Facebook, and any other platform connected to iMovie.
Unique Features
Green-screen.
Audio integration.
Social platform integration.
Apple product integration.
Pricing plan: When purchased with a Mac it's free.
6. Adobe Premiere Elements
For some time the Adobe Premiere Elements has been a leader in video editing. The software assists you in editing both basic and advanced projects which makes it very attractive to beginners.
Although Premiere Elements may have drawbacks when comparing it with other alternative software in terms of the multi-cam, 3D editing, speed, and other advanced functionalities, it remains a considerable option to beginners who want extended effects and directions on how to use them.
Unique Features:
Easy interface
Guided Edits
Pricing plan: $79.99 (one-time payment).
7. Blender
Blender is an open-source 3D creation suite that is completely free to use. Blender supports animation, simulation, motion tracking, video editing, composition, 2D animation, rigging, modeling, etc.
This makes it somewhat more specialized than some of the other video editing software on this list. This tool lets you use the blender's API for Python script to customize the application. Although Blender was actually designed as a 3D animation suite, it also comes with a very useful video editor.
Blender's video editor can meet up with most of your video editing needs. Since 3D is the focus of Blender, it's not necessary to use the program to edit the everyday videos you create on your smartphone. It has all the features and tools you will need to make 3D-model movies right from scratch, although it will require some skill and a steep learning curve.
Blender editor allows you to carry out basic actions like video cuts and splicing. You can use blender to accomplish advanced tasks such as video masking. Blender is a very flexible video editor that works with both beginner and advanced users.
Features:
Live preview
Chroma vectorscope
Histogram displays.
Audio mixing
Syncing, scrubbing, and waveform visualization.
32 slots for adding images, video, audio, and effects.
You can change the animation editor.
It has transitions, keyframes, adjustment layers, filters, speed control.
Luma waveform
You can customize window layout and shortcuts.
2D images with 3D are easy to combine.
The tool can render to multilayer OpenEXR files.
Provides animation support with onion skinning.
Operating System: Windows, Mac, and Linux.
8. Lightworks
Lightworks is also one of the best free software you can get out there. It is one of the most powerful video editing software you can get. This software is the best free option for anyone that wishes to create perfect, professional, and quality videos without spending a dime.
For over 25 years, Lightworks Editor has been leading in movie editing. Lots of Filmmakers have used it on lots of the finest films in the history of filmmaking. It's packed with lots of useful and helpful features. With Lightworks, you can edit any digital video in a wide range of formats, including 2K resolution, 4K resolution, and HD formats. Lightworks has several comprehensive video tutorials that can make it faster for you to understand how it works and use it compared to Blender.
You get a 7-day free license when you download and register on the program. If later on, you choose to invest to get a better experience, you can choose to upgrade to the Pro package to access all tools and export formats but the free version can do a lot for most users.
In the Lightworks pro upgraded version, you can export your projects in different formats of your choice, create 3D masterpieces, then upload them directly to YouTube. Lightworks however still can't be deemed a match for a program like Adobe Premiere Elements, but it is a non-linear editor and it supports multitrack video.
Therefore, the quality of your footage will not lessen while it is processing. You can drag several editing windows around to form a practically unlimited number of layout variations. You can also use customized keyboard shortcuts to your editing jobs faster. When using Lightworks, you will discover all kinds of high-end features that are typically only seen with expensive software like Final Cut Pro.
Features like; previewing real-time video effects; the capacity to import and render footage in the background. One of the drawbacks of Lightworks is that understanding how to use the software can be time-consuming because the interface is somewhat complex. You can download
Lightworks and install it for free on Windows, Mac, and Linux devices. In summary, Its tutorial videos cover everything you need to know about the software.
Features:
It has a steeper learning curve than some software.
It supports different video formats.
High precision video trimming.
Multi-track editing
It has powerful features and effects
Export to 720p for YouTube.
Has a highly customizable interface.
Only exports in MPEG format.
Multicam support.
This editor offers an easy way to trim videos.
This easy video editing software enables you to export videos for YouTube, Vimeo, etc.
It supports different languages (English, German, Italian, etc.)
You can create 2D and 3D titles.
You can easily customize the shortcuts.
Lightworks allows you to easily share clips with others and give read or write access.
You can easily edit and trim the video timeline.
4k video support for Vimeo and YouTube.
Operating System: Mac, Windows, and Linux.
Pricing plan: Paid version costs $25, Lightworks Pro Yearly(US$174.99/year), Lightworks Pro Monthly(US$24.99/mth), Lightworks Pro Outright(US$320)
9. Pinnacle Studio
Pinnacles Studio is a video editing tool that can improve video quality using enhanced color grading features. Pinnacle comes with basically all the functionalities that a high-class software is supposed to have. Ranging from 4k support, motion tracking, multi-cam, to 360 degrees VR support; it offers all of them. It contains more than 2000 effects.
In terms of rendering, Pinnacle is one of the fastest product you can get out there. Even with all, its standout features, the interface is intuitive and user-friendly like every other software on this list. Hence, if you want a fast operating program and you can afford to spend money on what you want, then you should consider using pinnacle.
Features:
It helps you to stabilize shaky videos.
It provides 360 video editing.
You can edit the video in 4K and HD format.
This application enables you to split-screen video.
Videos captured from any video camera can be edited.
It can rotate, edit, crop, and zoom videos.
Rendering speeds
A broad range of features and support
Pricing plan: $129.95 (one-time payment).
9. Adobe Premiere Pro
Premiere Pro gives excellent value for your money. It has the standard video editing program for pros and it is really easy to use. Adobe Premiere Pro is probably the most extensive piece of video editing software out there with an almost unmatched suite of features, including u360 VR and 4k support.
It also has a recently implemented ability to store, organize, and share stuff online with a team. You should seriously consider opting for Premiere Pro if you're serious about editing videos. One of the best features of Premiere Pro's tools is the "Lumetri Color tool." The Lumetri Color tool provides color adjustment and manipulation on a par with that of Photoshop.
The multi-cam feature is great because most systems let you work with a restricted number of camera angles, but Adobe Premiere Pro's latest iteration gives you an unlimited amount. Premiere Pro is a great option because it's flexible, has a tilting option, has connected ancillary apps, and has an interface that is easy to use.
Features:
It has Multi-cam
It has coloring options
It has a Title tool
Simple integration with Adobe Products
Has a straightforward interface
Pricing plan: $19.99 per month
10. Shotcut
Shotcut is another free, cross-platform video editing software with standout features. Shotcut commenced as a free video editor on Linux and later it ported over to Windows and Mac machines after a few years.
This advancement in software has made the interface appear to be slightly odd-looking and quirky but Shotcut still remains one of the best free video editing software programs you can get online. All you need to do is just download and start using it.
After you have downloaded it, you gain access to all the features even without paying for an upgrade. Just like Blender, Shotcut is a fully open-source program. Shotcut comes with an exceptionally long list of features, which makes it like a pro tool.
This video editing tool offers a wide range of video formats and provides a great collection of tutorial videos. For instance, with the wide format support, you can integrate a range of images, timelines, color, 4K resolution, text, noises, and counter generators, timeline editing, and more.
Although Shotcut video editing software has great and standout features. One of its impressive features is the fact that importing videos into the editor is not necessary, which saves time. It has other cool features like audio and video effects, color correction, interlacing, wipe transitions, grading, etc.
There are audio features like the ability to balance pitch, treble, bass, notch, reverb, and swap channels. It can use crossfading and stereo, mix across all tracks, mono or 5.1 surround sound, and more. There are some aspects of the Shotcut video editing process that is intuitive and easy like the process of dragging media files and importing them into your video.
Nevertheless, there's no doubt that this video editing program has a steeper learning curve than most video editors. For instance, you will need to configure your display by including the modules you need. But the minute you understand how the shortcut works, you will understand the reason why this free video editor has earned such a significant number of followers.
Another standout shotcut feature is a large number of filters to choose from that can be applied to audio and video content. Once you have added it, you can layer and customize the filters to get the exact effect you want. Shotcut is a good option especially if you work with large files because it can be a great timesaver.
Unique Features:
Wipe transition
It has a great selection of filters and effects.
It has a color correction.
It supports direct streaming.
Importing media is easy.
Interlacing
Operating system: Windows, Linux, macOS.
11. Apple Final Cut Pro X
Apple Final Cut Pro X is the video editing software for the most advanced beginners who are very prudent.
Paying $299.99 can be a little steep for a software that you are not familiar with and may have a difficult time to understand; but for people who like to perform challenging tasks, and who want to gain some levels of professionalism as a video editor, this video editing program can come in handy.
Apple has made it easy to switch from iMovie to Final Cut Pro. Final Cut Pro x enables you to perform graphics tasks like real-time effects, rendering, and exporting. Final Cut Pro x is one of the best video editing software compatible with MAC that lets you access Apple's digital content and subscriptions with gift cards.
So if you're someone who usually enjoys using Apple products, and you have previously used iMovie up to the point of gaining proficiency, then you might consider using Apple Final Cut Pro.
It may be intended squarely for professionals in the market, but Apple Final Cut Pro X is not actually complex. Besides its 'trackless' timeline is awesome and super intuitive. With Apple Final Cut Pro X, You pay upfront instead of paying monthly, so if you are gonna be editing videos for a long time, it's likely to be very cheap and affordable in the long run.
Standout Features:
Final Cut Pro has an automated, comprehensive set of tools used for closed captioning in several formats
It is optimized for the all-new Mac Pro
It speeds up graphics tasks like rendering real-time effects and exporting.
It has Touch Bar support.
You can include 2D and 3D titles to your 360° video.
You can also apply glows, blurs, and other 360° effects to titles.
Final Cut Pro allows you to accelerate post-production work.
Accelerates post-production work automatically sync up to 64 angles of video using various formats.
It has a magnetic Timeline.
Pricing plan: Apple Final Cut Pro has a one-time payment of $299.99
12. Hitfilm Express
HitFilm is a professional video editor. It is one of the projects that was released by FXHome Limited. FXHome is a team of coders that develops other programs like Imerge and Action Pro.
They have a strong connection to the production industry. These connections help them produce really amazing video editing software. FXHome works with software companies, YouTubers, and even Hollywood studios. Just like Lightworks, Hitfilm Express is a free video editing software that strives to create a professional experience in editing for everyone.
With Hitfilm Express software, it's easy to export your projects in different video formats, trim clips, and modify color balance. The Hitfilm Express feature doesn't just stop there, there are even more functionalities. Additionally, You can use this free editing software to create custom video masks, put green-screen chroma keys, and take your footage to a professional level with a variety of 3D compositional functionalities.
29 Great Sites to Get Paid to Type from Home
It has all the functionalities you should expect to get from a basic editing software like trimming, splicing, and audio editing, and a lot more. Although some users may see HitFilm as a little too advanced, it's actually one of the best free video editors that you can get.
The free version has more than 180 special effects. When it comes to functionalities, you will get an already designed tool to help you make blockbuster movies. It includes 410+ effects and presets, full 2D and 3D compositing, unlimited tracks and transitions, free video tutorials, and projects.
Although beginners may find the software confusing at first, the user-interface will look familiar to anyone who has used an advanced video editor before. There are only two drawbacks when using this video editing program. The first drawback is that it is technically strenuous, so you will need to use a PC or Mac with a strong processor to run the software.
Secondly, the process of installation is unnecessarily complex and strenuous. You will have to share a link to FXhome, its developer on social media before you can use the software.
Features:
It has Professional-grade tools
There is Extendable (for a fee)
Opportunity to Key in for green screen effects
Presence of Advanced cutting tools
Excellent online tutorials
Standard Compositing tools
Layers and masking
It has audio and video filters
3D video support
High system requirements
Operating System: MacOS, Windows.
13. Movie Maker Online
Movie Maker Online is an online video editing program that operates in your browser. To use the software for editing, you just need to upload it to a different project timeline. In this project timeline, you can add transition effects, crop clips, and add filters.
The other free video editors on this list are software packages that you can install and just run locally. Nevertheless, these kinds of editing software are not the only types of free video editing software available. There are several other great browser-based editing tools as well, and Movie Maker Online is one of them.
One big advantage of Movie Maker Online editor is that you can use any desktop device to access it, and you won't need to bother about content storage. Additionally, one other advantage of Movie Maker Online is that your computer spec is not really an issue, the generation of your hardware is not a problem as well when using an online video editor like Movie
Maker because it is cloud-based. If you desire to improve your videos or movies with music or images, Movie Maker Online allows you to access a massive archive of royalty-free pictures that you can insert into your project timeline with a single click.
Features:
It works on any computer
It includes royalty-free content
Intrusive advertising
It has a confusing layout
Operating system: Windows, macOS, Linux (in browser)
Pricing plan: Free
14. VSDC Video Editor
VSDC is an open-source, free video editor that available only on Windows. VSDC Video Editor was previously perceived as one of the most cumbersome video editing software. But thankfully, the recent edition of the program has a dramatically better interface with a fine dark theme and the capacity to separate special windows.
This editor is perfect when you use more than one monitor to edit videos. Additionally, the free video editing software supports nearly all video formats. Just like Lightworks editing software, VSDC is also a non-linear video editor that can actually be matched with more expensive video editing software.
It has both free and premium versions, and they provide options for free users to subscribe to the package they want. The only significant problem with VSDC is that the free version can't be used for resolutions above 1080p and it does not have multiple color chroma key tools. The free version can fulfill practically all of your routine video-editing needs.
The free version is rather simple to use and has a strong pack of features such as visual and audio effects, blending modes, color correction, filters, and audio editing. Color blending allows you to enhance the appearance of the video to suit your brand image. The Instagram-like filters come in handy to help beginners spend less time editing.
VSDC also supports lots of powerful video editing functions like sprites, transitions, watermarking, animations, masking, and overlaying. Another amazing functionality the VSDC has is a free video stabilization tool. This is an ideal tool if you want to enhance the quality of shaky clips that were created on smartphones.
Also, VSDC lets you create different shaped masks for hiding, blurring, or featuring specific aspects in your footage. The paid version offers more advanced features for professional editors.
Features:
Multi-monitor support
Presence of Anti-shake technology
It has Resolution limits
No hardware acceleration
Operating System: Windows.
Pricing plan: VSDC offers a free version, $14.99 per year, and $19.99( pro version)
15. VideoPad
VideoPad is one of the best video editing tools you can use as a beginner just entering the world of video editing. The tool is ideal for starters as it is simple to use. You can use it to learn video editing basics without stress. VideoPad is a completely featured video editor used to create professional and quality videos. It has a full library of pre-made sound effects and transitions that you can use to make your editing game stronger.
It has 2D to 3D stereoscopic conversion. With VideoPad, you can add overlays, text, and effects to 360° videos. VideoPad is also a movie maker and it is not available for Mac and Linux; it works only on Windows PCs. So, if you use Windows, then you should check out this amazing editing tool.
VideoPad supports 3D video editing, a feature that most video editors would not offer in a free version. VideoPad allows you to import and combine music tracks. With MixPad multi-track mixing software on VideoPad, you can make a custom movie soundtrack. It supports several video formats. You can use VideoPad to export videos in different resolutions, such as full HD, 2K, and 4K.
Additionally, you can export your edited videos to YouTube and your other social media accounts directly. Nevertheless, advanced editors may find it too basic to work with.
Features:
It has a sound Effects Library.
Reduce Camera Shakes.
Export Movies In Multiple Resolutions.
Supports 3D video editing.
More than 50 visual effects.
Provides pre-made sound effects and transitions.
Operating System: Windows
Pricing plan: Free
Read also :
29 Legit Ways to Get Paid to Read Emails
16. DaVinci Resolve
DaVinci Resolve is one of the most advanced video editors you can get out there. DaVinci Resolve is a simple video editing software that is compatible with Windows, macOS, and Linux. Its interface is intuitive although it comes with lots of professional video features.
Every feature in DaVinci Resolve is suitable for professionals that need advanced editing software to edit every aspect of their videos. For instance, the Individual User Cache feature is modeled to give the user the chance to create and manipulate their own cache files when working on a project which helps them optimize the performance of their system.
Apart from trimming and video slicing, you can also use the color correction feature and master audio. You can use DaVinci Resolve to add transformations, color grades, blend modes, and other amazing features to your video. The tool also provides the option to use 2D and 3D titles on the video.
The program also offers user rights to help you protect your projects. Another added advantage is that DaVinci Resolve also has a large collection of 500 royalty-free foley sounds. You may find the premium feature set of DaVinci Resolve to be too extensive if you only want to do basic edits, trim and upload videos.
Nevertheless, if you have an advanced video project, the free version can still suit your needs.
Features:
It allows you to create a timeline with different frames.
It has color correction
You can quickly edit clips with its dual timeline.
Audio mastering
It is one of the best video editing software for MAC which enables you to collaborate remotely with other people.
It has Multicam editing
You can share your videos on platforms like YouTube and Vimeo.
Advanced trimming
Intuitive interfaces
Operating System: Windows, Mac, Linux.
17. Openshot
Openshot is completely an open-source program, which makes it one of the best available video editing software. It is a powerful video editor that comes with lots of useful and amazing features. It is similar to iMovie because of its drag and drop interface that's easy to use. The drag-and-drop interface is simple that even beginners can operate easily. Openshot editor balances between having advanced features and a having simple interface.
Openshot also has plenty of options for animation, video effects, and keyframes. Besides, it is very easy to cut and slice any video with the editor. It provides advanced features like video transitions with real-time previews, audio mixing, unlimited layers, etc. Nevertheless, Openshot has more features than iMovie.
Features:
It has unlimited tracks and layers
Provides title templates, title creation, subtitles 3D animated titles (and effects)
It provides image overlays, watermarks, and compositing.
Advanced Timeline
You can resize, trim, rotate, snap, and cut video clips.
Operating System: Mac, Windows, and Linux.
Pricing plan: Free
18. Avidemux
Avidemux is an ideal example of an open-source project. This editing software has been created by people from different parts of the world. It contains code from different projects, then these codes are joined together to create a simple and functional program. Avidemux is one of the best video editing software for starters because its interface is relatively simple to understand.
This editing program allows you to execute basic editing tasks like Filtering, Simple cutting, Encoding. Avidemux is not suitable for production houses. It is basically designed to work with small projects and it has the features needed for the beginner to complete the project.
If you are a novice with video editing, then, this may be a good option to choose.
Operating System: BSD, Linux, Windows, and Mac.
19. InVideo
Invideo is a video editing tool that is well-suited for publishers, individuals, marketers, and agencies. It is also suitable if you are a marketer or a beginner and you want to create video content quickly without prior knowledge on how to edit videos like a professional.
InVideo is an online software program that enables you to convert your blog content or article into impressive and engaging videos. Even as online software, it still has lots of standout features that you will find useful and beneficial. The software has amazing features like automatic voice-overs, intelligent frames and so much more. Users also recommend this video editing software for its UX, value for money, and great customer service. It is relatively flexible and simple to use.
This software provides up to 1500 designed templates that you can use to facilitate your video production process, leverage the URL-to-video and text-to-speech functionality for transforming blog posts and articles into fast and engaging videos, can export your videos in HD, and gain access to Unsplash, Pixabay, Pexels, for royalty-free content.
Features:
Easy Collaboration
Convert your article to an engaging video
It allows customizing of templates
Supports automated text to Speech
1500+ premium video templates.
Up to 1500+ premium video templates.
It has Speed Adjustment
It supports Audio Tools
Supports HD Resolution
It has Video Stabilization
Brand/Text Overlay
It has Split and Merges
Operating System: Windows and Mac
20. Machete Video Editor Lite
The free version of Machete is Machete Video Editor Lite. Machete Lite is one of the simplest editing programs on this list and it's recommended if you want to perform quick editing tasks. It has similar features to Avidemux.
Machete Video Editor Lite is designed to execute simple editing tasks like cutting, copying, and pasting video file fragments, and also editing tags. The free version does not allow you to edit audio, but it allows you to remove audio tracks.
Additionally, the free version supports only AVI and WMV files. You can also edit WMV video files, WMA audio files, and AVIs. Unfortunately, you cannot add or replace audio streams.
Features:
It can edit metadata for all compatible media formats
Incorporate one video into another video.
Can extract video stream as a single file.
Can copy, cut, paste, and delete fragments of video files.
Operating System: Windows.
Pricing plan: The full version costs $19.95.
Best Personal Loans with Low Interest
21. Freemake Video Converter
Freemake is a free video converter that you can use to adjust and convert your videos. You can use it to extract audio from video clips, and also add videos to websites. It is a simple and fast editing program. You can use Freemake Video Converter to convert video clips to make them compatible with various mobile devices. This video editing software can convert videos of up to 500 video file formats and even more. It also supports several audio and image formats used to create video clips and slideshows.
Features:
Can convert videos fast.
You can convert movies With subtitles
You can rotate, cut, join clips.
You can convert up to 500+ file formats
It supports 4K resolution.
Operating System: Windows
Pricing plan: Free
22. Quik
Quik is a free editing app created by GoPro makers. It can auto trim and edit videos; this helps to facilitate the editing process. And if you still want more editing control, you can manually edit your clips. Quik can impressively perform tasks automatically. It can dig through your videos to bring out great moments and also add transitions to the videos. Quik is suitable for you if you want quick edits.
Features
It has auto edit and trimming
It has transition effects
Operating System: iOS and Android
23. Adobe Premiere Rush
Adobe Premiere Rush was launched by Adobe. It is a popular mobile video editing app that allows you to edit videos anytime you want. The desktop version is compatible with Mac and Windows PCs. This editing app can meet your video editing needs. You can add music from your library, add transitions, and your video is ready. You can even auto-correct the color if you choose.
Adobe Premiere Rush has two modes; Freeform and Automatic. In these modes, you can either choose to retain editing control or allow Adobe to select transitions and automatically trim your clip. Adobe Premiere Rush syncs well with other Adobe programs like Lightroom.
Operating System: iOS, Windows, and Android
24. Horizon
Horizon is a simple mobile video editor. The Horizon app allows users to create videos at a horizontal angle regardless of how they position their phone. Horizon has enough features that help you create simple and impressive videos.
Horizon helps to solve the problem of forgetting to tilt a phone horizontally to capture memories. It does it by capturing videos horizontally whether you slant your phone or not. Horizon has got you covered if you want quick and horizontally captured videos.
Features:
It has quick edits
Tilt to zoom
It support slow motion(60 & 120)
Eight filters
Horizontal recording of up to 2k.
Captures video horizontally
Operating System: iOS and Android
25. Promo.com
Promo claims to be the number 1 marketing video maker in the world. Promo is a video editing software that lets you customize over 2,500 video templates. Promo is a suitable editing tool for creating stunning, spectacular, and professional videos. Promo particularly desirable for editing videos for advertisements and social media posts; it specializes in creating promotional videos.
These promotional videos can be shared on social media platforms like Instagram, Twitter, Facebook, and even websites and blogs. Promo.com is an online video maker that can meet your video editing need with its amazing features. It has professional video clips, customizable video templates, royalty-free music, and much more.
Promo can make different types of videos including; vertical videos, horizontal videos, banner videos, and even square videos. It has a mobile and web version that makes it quick and easy to edit videos.
Features:
You can produce unlimited visual content.
Audio Tools
Video Capture
It provides all the necessary valuable tools needed to effectively promote the videos.
You can promote ideas, sales, events, products, and blog posts.
Speed Adjustment
Social Sharing
Brand/Text Overlay
Split and Merge
HD Resolution
Operating System: iOS and Android.
26. GoPro
GoPro is a popular free video editing apps that are compatible with both iPhone and Android phones. This editing app is easy to understand because of its intuitive interface. With just a few taps, you can use GoPro to edit and cut videos. You can simply edit your photos by adding sounds from the library and transitions, then it's ready to share.
Operating System: iOS and Android.
Pricing plan: Free
27. Adobe Premiere Pro CC
Adobe Premiere Pro CC is a video editing software that helps you modify your video without stress. This software is easy to use and you can export video in formats like AVI, MXF, and more.
Features:
Extend your editing platform
Helps you to manage curve adjustments
You get all the tools you need to create and share videos.
Automatically reformat your videos
Accelerate audio mixing
28) Icecream Apps Video Editor
Icecream Apps Video Editor is a video editing software that is easy to use. This editing software is compatible with Windows. This software allows you to make quick edits and changes to the video. It has features that allow you to add transitions, trim clips, rotate, and more.
Features:
You can crop video.
Offers an intuitive GUI.
It allows video effects.
It allows you to edit the video in a single timeline.
Operating System: Windows
17 Inspiring Financial Planning Quotes to Build Your Wealth
29. Media Composer
Media Composer is a free video editing software. This editor is a powerful software that allows you to customize the interface as you want. Media Composer is ideal for people that want speed and editing control.
Features:
It allows for team collaboration.
Integrate workflows.
You can customize the interface for any production part.
Provides a quality standard for independent video editors.
30. CyberLink PowerDirector Ultra
PowerDirector was created by CyberLink. CyberLink is a fantastic choice if you like the concept of premium video editors at a low cost. It has a low cost and still offers standout features that are suitable for both beginners and professionals. You can use this software to customize shapes and objects in your video. PowerDirector supports animated titles and motion graphics.
Features:
You can add shapes to the video.
It offers slow motion and fast motion effects.
You can import 8K videos.
You can import and edit camera shot videos.
You can produce video in a 1:1 output ratio.
Stabilizes shaky footage.
It has lots of ready-made templates.
It allows you correct color distortion in a clip.
It has Magic Movie Wizard mode.
Pricing plan: Less than $4/month.
31. MacXvideo
MacXvideo is a video editing software that's designed for MacOS. This tool allows you to effortlessly compress 4K, 5K, or 8K videos. With MacXvideo you can share clips with others through platforms like email, WhatsApp, Facebook, YouTube, etc.
Features:
It allows you to work on a multi-track video.
You can apply quick effects.
Clips from any source like tablets, camcorders, cameras, etc can be processed.
You can crop or rotate the video to match any device screen.
You can integrate video segments into a single file.
It can compress video made with HFR.
It allows for High-Efficiency Video Coding(HEVC) and MP4.
32. WeVideo
Wevideo is a coordinated, online video editing platform that is compatible with any browser. You can change the background of the video with this tool and create high-quality videos easily.
Features:
Keep memories by creating remarkable home movies.
Allows custom text, emojis, colors, etc.
Offers unlimited cloud storage to create videos.
Allows for vital learning and fictional expression.
Operating System: Windows, Chromebook, Mac, and Mobile.
33. Camtasia Studio
Camtasia Studio is one of the best video editing software for beginners that makes it easy to make professional-like videos. It is Mac, Windows, and Linux compatible.
Features:
It facilitates your video review process.
You can record your screen.
Allows you to edit videos with ease.
It gives annotations, eye-catching titles, and callouts.
Allows you to add quiz questions and interactivity.
Allows you to create images and videos for feedback.
It has over 900,000 royalty-free stock videos, music, and customizable assets.
You can animate, and add zoom in and zoom out.
The editor allows you to record and import your project.
Operating System: Mac, Windows, and Linux.
34. Wave
Wave is a video editing program that enables you to edit and produce stunning video content.
Features:
You can swap the aspect ratio of your video to 30+ popular sizes.
Import images, music, and video clips with a simple drag-and-drop.
You can add it to your video log.
Easily create videos from numerous stock videos and image library.
35. Offeo
Offeo is an online video maker and editor. It enables you to create video clips without much stress. This cloud-based software allows you to create striking promos, unique ads, and social videos. It has over 500 sound libraries.
Features:
The user interface is intuitive.
You can choose and join multiple layers together.
Animate your videos with one mouse click.
It offers animation and colors.
It provides many templates.
36. Kapwing
Kapwing is an online video editor that has the right amount of features that can make any user impressed. You can add, adjust, and modify functionalities like text, images, and sound. You can use a trimmer to size and time your videos perfectly. It is a collaborative video editing software for creating videos, GIFs, images. With Kapwing you can edit, upload, and share the file with others.
Features:
Collaboration.
Can create images, videos, and GIFs.
Operating System: Mobile and Pcs
37. Adobe Spark
If you want to trim your video regardless of the watermark. Adobe Spark makes it easy to do the job quickly online. Adobe spark has a free basic version, but you'll need to upgrade to the premium version to eliminate the watermark and do more advanced editing tasks.
Pricing plan: Free
13 Best Project Management Software
38. Hippovideo
Hippovideo uses your video assets to promote your marketing operations, email campaigns, and sales. You can use Hippovideo to automate personalized video emails.
Features:
Drive video ROI with audience demographics
Engage and convert your prospects to customers
You can collect surveys, video testimonials, and feedback.
Use videos to bridge communication gaps with videos
39. Fxhome
Fxhome is a video recording and editing software. This editing tool allows you to edit and add video effects. You can also trim, adjust audio, and other editing tasks.
Features:
It has video effects.
Can modify audio and reduce noise
Operating System: Windows and Mac.
40. Videostudiopro
VideoStudio Ultimate is a movie editing software created by Corel. This video editing tool is suitable for beginners because of its easy-to-use layout. With this video editing software, you can make changes in 4K, HD, or 360 clips with a multi-track timeline. It gives you access to filters, MultiCam editing. You can add graphics, creative titles, use color grading, overlays, and so much more. VideoStudio has over 2000 filters that can be customized.
Features:
It has a color correction.
You can customize titles, shapes, and graphics.
You can create clips with a drag and drop interface.
You can export videos with a transparent background.
Create a split video screen.
You can add moving graphics or text.
41. Cinelerra
Cinelerra video editing software has been in existence since 1998. It has standout features like making images appear as videos, motion stabilization, passing live input through a timeline, leveraging optical flow, and syncing video.
42. Animoto
Animoto editing tool is designed to facilitate video creations like every other editing software. It has a large library collection of videos and photos. You also have the choice to upload your own videos and photos. The storyboard templates, text, and fonts help to facilitate the video production process. You can also crop and trim video with Animoto editor.
43. WIDEO
Wideo is a video editing software that allows you to produce, edit, and share videos online. With Wideo, you can create video e-cards, tutorial videos, animated presentations, and other video formats.
Features:
Can create slideshow presentations with beautiful designs.
You can download videos in MP4 format
Large library with stock images and videos.
Easily create marketing videos.
The 43 video editing software listed in this post has amazing features that make them best. You have to select the suitable software for you, depending on your editing process and needs ie if you want to use it for professional editing tasks; if you want free versions; if you want a premium version with low cost; or if you edit videos for personal use. Whatever your needs are, this list can cater to your needs.