Last updated Feb. 11, 2023 by Peter Jakes
The importance of a blog post title can't be over-emphasized. With the advent of short social media posts like Twitter, readers' attention span continue to decrease.
This is why you should be able to capture the attention of your readers with killer titles that will get them hooked on your article. Uninteresting blog titles won't get you the high click-through rate you want nor boost your website SEO.
Are you having trouble coming up with an attractive title? You're not by yourself! The headline is the first and often the only thing that attracts viewers to your site. This article- A Guide to Creating Killer Blog Post Titles with High CTR (Plus Examples) answers your questions.
The Catch of a Strong Blog Title
A strong blog title sets the tone for your blog content and serves to pique readers' interest. It also helps your audience determine if your article is worth reading. This feature is what will set your content apart from the others in the search results.
But a catchy blog title is more than sticking out or grabbing attention. You can also boost your blog's click-through rate (CTR) and traffic when you get your title right.
In this article, we will take teach you how to create killer blog post titles with high CTR. You will also see examples of blog post titles that truly convert.
Why Your Blog Post Title Is Crucial?
You can compose the most fantastic, attention-getting article ever written. However, it won't mean so much to your readers if the title is boring. No one cares about boring articles.
Giving it a title that matches is the sure path to high CTR.
What is Click-Through Rate (CTR)?
You're likely promoting your content using SEO. Blog articles perform well in the SERPs (as long as they're optimized). But how can you tell whether they bring the most traffic?
The solution is your click-through rate (CTR). CTR is the proportion of individuals who notice your result in their SERP and click it to learn more.
(For example, if you receive 100 impressions and 30 people click on your link, your organic CTR is just 30%.)
Read also, 17 Best Keyword Rank Tracking Software (Reviewed)
Why is CTR Important for Blog Posts?
There are more benefits you can get aside from the increase in the number of clicks a high organic CTR offers. The greatest advantage of having good CTRs is the potential to boost your search engine rankings.
Google made it clear that CTR does have a significant influence on ranking. Each search engine strives to deliver the most relevant results to a user's query. Hence, if your blog post has a higher CTR, you're most likely to rank higher than that of your competitors for the same keyword.
The reason is simple! The more people think your content is essential, the more search engines believe it.
Blog Title Ideas
The following are blog titles ideas that could earn you a high CTR:
List Post Title
"How-To" Title
What, Why, or How?
This vs. That
Data-Backed Title
Long-Form Guide Title
(Parentheses) or [Brackets]
Against Popular Belief: Title
Title That Answers a Question
What are Some Good Blog Titles?
No one will want to read your blog article or research on a topic, no matter how good it is, if the title isn't appealing. As a rule of thumb, it would be best to title your blog entries to match your target audience's search intent.
The most successful blogs have compelling, search-engine-optimized headlines for their articles. They can also provide value to their audience while addressing their pain points.
Avoid blog titles that seem intelligent but are ineffectual in helping you reach your content goal. Also, keep in mind that your audience will share your post on their social networks. So, draft a headline that would work on other content distribution platforms like Facebook, Twitter, LinkedIn, Pinterest, etc.
Tips to Write Killer Blog Post Titles (With Examples)
Here, we'll share tips on writing different types of compelling blog post titles. You'll also see examples of blog titles that have had the most success rate across all niches.
The tips and examples offered below can help you craft a good blog title the next time you're stuck for ideas.
Don't miss this article.Moz vs. SEMrush vs. Ahrefs: Which SEO Tool is Best?
1. List the Blog Post Title
A listicle or list post is when the writer breaks down a topic into an actionable list. This list can contain procedures, ideas, or recommendations. This type of content aims to make a complex process or subject understandable.
Titles of listicle articles usually begin with a number. This number states what the reader is going to learn in the post. But, how do you come up with a title number?
Odd numbers in blog titles make your content more visible and clickable. Consider what you want to include and compile your list. But, depending on the subject, bear in mind that less is sometimes more.
Here are some blog list post title examples you can draw inspiration from:
23 Amazing Moments From The Harry Potter Movies That Aren't In The Books
5 Steps to Booking a Cheap Flight Online
6 Secrets to Achieving Work-Life Balance
10 Genius Ways To Cook Pasta That Work (And Taste Amazing)
10 Literary Quotes That Perfectly Capture Parenthood
The 25 Best Ads of 2022
How to Design a Website in 8 Simple Steps
2. "How-To" Blog Post Title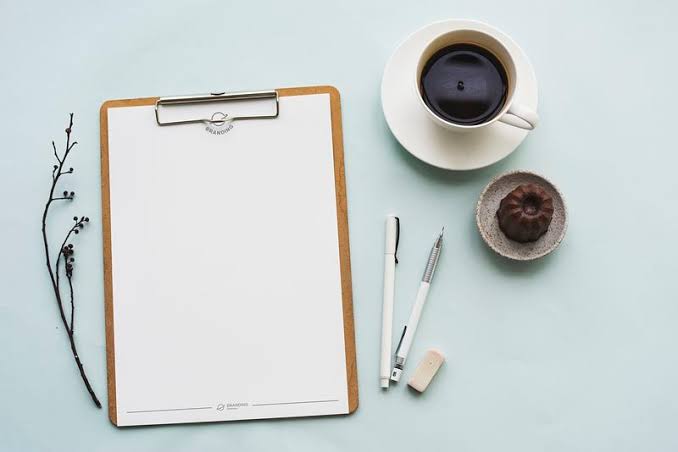 A strong "how-to" title is actionable and indicates that you will be learning a new procedure.
It tackles an issue or worries you'd like to solve, and the headline entices you to keep reading and learn more. Include a benchmark or data point to emphasize the importance of the article.
Here are some "how-to" title examples:
How to Craft the Perfect SEO Title Tag (Our 4‑Step Process)
How to Allergy-Proof Your Home: A Room-by-Room Guide
How to Promote Your Blog to 1,000,000+ Yearly Visits
Illegal Interview Questions: How to Handle Common Scenarios
How to Reach Your Helper's High From Home
3. "What, Why, or How?" Blog Post Titles
We've all resorted to Google for a quick solution at some point. Blog article titles that include "what," "why," or "how" often immediately answer your query in the post.
Whether it's what temperature to preheat your oven or guidance on business decisions, it'll help you solve a problem or understand a more complicated issue.
Here are some "what," "why," or "how" title examples:
What is a Smart City? [Infographic]
What to Do When You're Given a Pay Cut: 5 Ways to Stay Financially Secure
How Are Bridges Built?
What Is Imposter Syndrome? plus How Much Does It Cost Us?
3D-Printed Homes: How 3D Printers Are Building Affordable Housing
4. "This vs. That" Post Titles
Comparison (X vs. Y) blog post titles do what they say. They compare one topic to another. It reviews alternatives to help the reader decides between similar products or services. Readers are always trying to compare digital products, for example.
These articles instruct readers on two matters: why they are essential and how they vary.
Here are some comparison title examples:
Outsource This, Not That: A Guide for Small Businesses
WPA vs. WPA2: Which WiFi Security Should You Use?
Are You a Minimalist or a Maximalist?
Trade School vs. College: Which Should You Choose?
The Most and Least House-Poor Cities by Region (2020)
5. Data-Backed Blog Post Title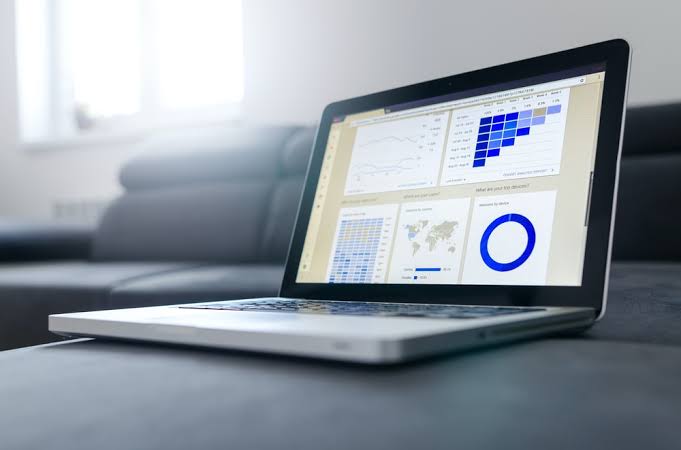 What better method to prove a point than with facts and statistics? Using a data point, you can support an argument your blog is addressing.
It also tells your readers that your claims are a product of statistics and research. If your claims are valid, they can assist you in gaining a reader's trust.
Here are some data-backed title examples:
32 Data-Driven Tips to Optimize Mobile Marketing
15 Science-Backed Ways to Improve Non-Verbal Communication
22 Essential HR Metrics Your Startup Should Be Tracking
How Private is Student Data? The Study Shows Not Much
36 Proven Ways to Bring Positivity into Your Home
See this Wix Review: Top 13 Reasons to Use Wix
6. Long Form Guide Blog Post Title
Long-form content titles are easy to discover while skimming through search results. Examples of such content are beginner guides and case studies.
This title tells your reader that you'll provide an in-depth explanation of a topic.
Here are some guide title examples:
An Introvert's Guide to Being Successful at Work
A Complete Guide to SEO: What You Need to Know in 2022
A Beginner's Guide to Survey Data Analysis and Data Collection
A Step-by-Step Guide to Traveling With a Disability
Your Assets and the Sharing Economy: The Ultimate Guide
7. (Parentheses) or [Brackets] Blog Post Titles
Let's face it. People want to know what they're getting prior. Brackets or parenthesis in a blog title offers clarity.
You'll know what kind of content to expect right away. They can also help you pique the reader's interest or show extra benefits.
Titles containing brackets increase your CTR by 38%. This technique leads to a massive boost in your pages' conversion rate.
Here are some title examples using parentheses or brackets:
One-Third of Drivers Only Clean Their Car Once a Year [Survey]
How to Create a DIY At-Home Summer Camp (with Free Printables)
What Is a Passive House? [Infographic]
Why You Should (Often) Pay More for Links
How Successful Female Entrepreneurs Raise Funding (Infographic)
8. "Against Popular Belief" Blog Post Title
This article type attempts to deconstruct a common notion or standard. You state a prevalent belief and then contradict it with an alternative viewpoint.
These titles pique your interest and make you want to learn more.
Here are some title examples that propose a topic against popular belief:
Why You Shouldn't 'Do What You Love.'
How High-Fat Diets Are Healthy
Why a High GPA Doesn't Matter
Why is your blog set Up Incorrectly for SEO?
Why You Should Think Content Density, Not Content-Length.
9. Blog Post Titles That Answer (Parentheses a Question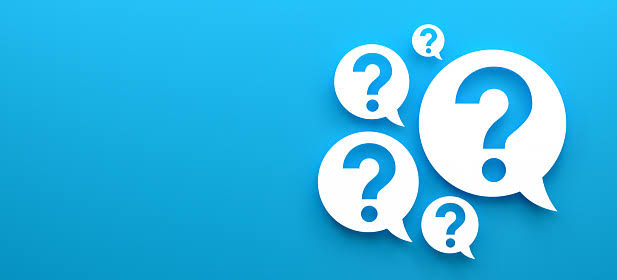 When you answer a query in your title, it tells your readers you can help them, piquing their interest. This style is helpful for terms with a QA box in the search results.
It will hint at the solution and encourage them to click through to find out more.
Here are some title examples that answer a question:
Getting Cozy With Hygge and How to Pronounce It
How Important Are Tags for SEO?
Floriography: The Secret Language of Victorian Florals
Check out Wix vs. WordPress: Which One Should You Choose?
15 Free Tools That Can Help You Create Killer SEO Headlines
Sharethrough is the best headline-creation tool based on impression scores and engagement. The free version limits the number of characters and the word count.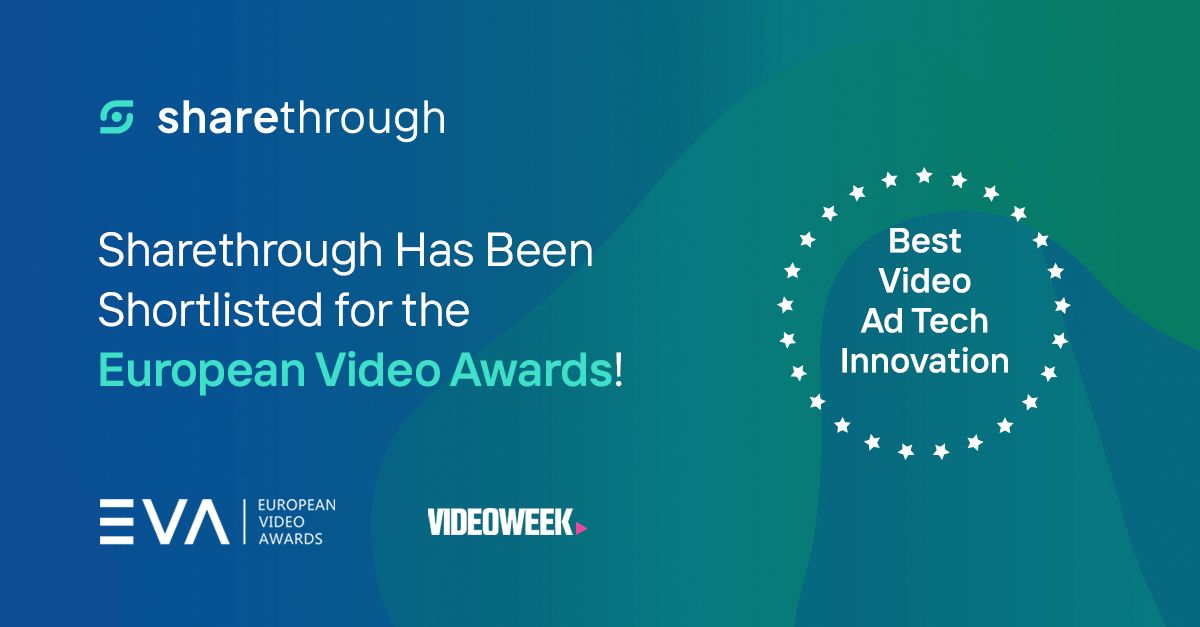 This tool will be more beneficial for advertising and creating headlines for blog posts. You may also keep track of your research history to see what you've done and where you might improve. The software's algorithm uses the Behavior Model Theory to craft the perfect headline.
This free headline analyzer tool provides your title's readability, SEO, and sentiment score. It also teaches you how to increase readability and optimize your title for SEO friendliness.
The Capitalize My Title tool explains why using solid emotions in your title improves your CTR. You'll also learn to use enticing power words with our headline analyzer.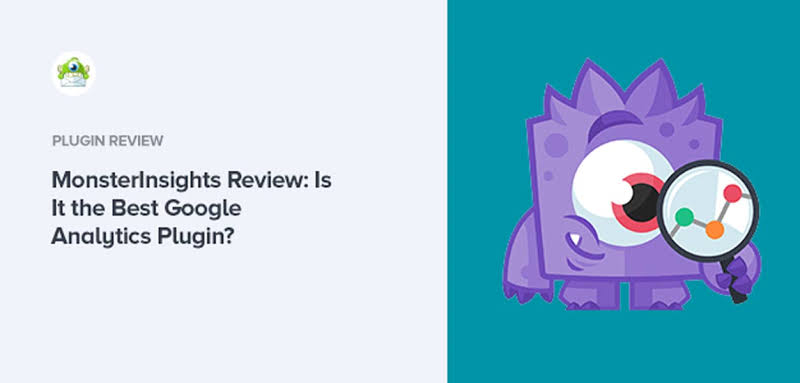 Are you looking for a topic for your blog article that is well-optimized for search engines? You can craft appealing, SEO-focused headlines with Monster Insights. The headlines this tool produces for you can increase your pages' traffic and rank on Google.
With its free SEO headline analyzer, you'll be able to learn more about creating headlines. The software also has a premium plugin for WordPress users. This plugin will allow you to upgrade your page title without leaving your dashboard.
#4 Advanced Marketing Institute
Dr. Hakim Chishty's Advanced Marketing Institute has been assisting marketers and salespeople in improving their marketing engagement.
This free headline analyzer tool provokes emotional, intellectual, and even spiritual responses.
When you input a title, you get an analysis of the emotional, spiritual, or intellectual value it'll have for your audience.
#5 Tweak Your Business
Tweak Your Biz is an article and blog post title generator.
Enter your keywords and select the type of result you want. Voilà! You'll have 100 possible title ideas, including listicles, best, how-to, questions titles, etc.
Make use of the free tool to generate a slew of new ideas.
#6 CoSchedule Headline Analyzer
Isn't it fun to create titles that increase traffic, shareability, and search results? CoSchedule's headline analyzer can generate compelling titles backed by good SEO scores.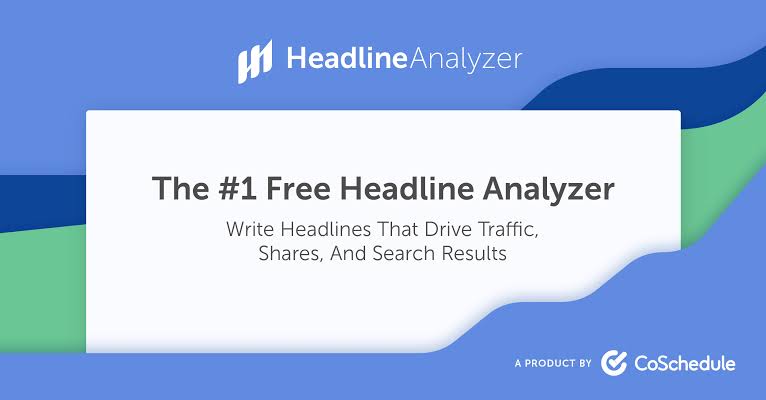 This tool will recommend relevant keywords that help you reach a larger audience.
There is a free and premium version of CoSchedule. The paid version provides a more effective solution to improving your SEO score.
Using this headline analyzer tool, you can create enticing SEO headlines.
IsItWP shows you a visual version of your title in Google search results. The tool assesses SEO, readability, and sentiment ratings from 1 to 100.
You'll also find suggestions on crafting compelling SEO titles at the end of the result pages.
This useful tool helps you ponder and produce ideas.
Type in a word or phrase, and it will provide you with five free options.
HubSpot also provides a year's worth of blog ideas for free to new users. This freebie feature is beneficial if you want to upgrade your SEO.
Prompt's Content Idea Generator can create engaging blog entries for articles, podcasts, etc.
It can suggest new names and tips with a few keystrokes to help you take your topic to the next level. You can use this tool in your next SM marketing campaign to increase your chances of success.
Optin Monster's headline analyzer tool generates headlines that rank higher in search results.
The tool will check your headline in three steps:
You submit your title for emotional evaluation.
It will recommend tips for enhancing your headline to boost your rating.
You'll get several headline ideas, which you can revamp till you get that perfect headline.
Users can choose between a free and premium version of Optin Monster – paid version works best.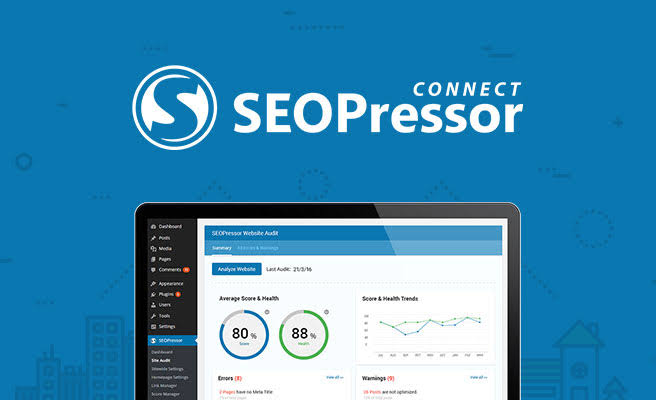 Create great headlines using SEOPressor's blog title generation tool. The tool allows you to construct a title using the terms you provide. You can also categorize your keywords (e.g., generic, branded, location-based).
After you've input your keywords, click "Generate Titles." You'll get over 1,000 SEO blog title suggestions to help you improve your search rankings.
Most marketers use BuzzSumo to develop ideas. The content analyzer tool in the free edition can help you search for keywords. You can also filter results, analyze data and insights, and compare findings.
Opting for the paid edition gives you premium access to hot subjects. This version will help you infuse your blog posts with top-performing keywords. It also allows you to produce endless title ideas for any topic.
Do you struggle to find inspiration for your blog title? This website is for you. Inbound Now can help you overcome writer's block. The concepts are already available on the internet.
The blog's aim, target audience, and brand name form the foundation of a strong headline. Knowing these components will help you figure out how to develop an exciting topic.
The free title generator will recommend blog title ideas based on your data. You will get the results in seconds, saving you time and reducing stress.
You may use this headline generator to generate blog and YouTube title headlines. You need to type one or two words to get headline suggestions. You may also use it to compose an article or a blog post.
The free version offers you three headline analyzers per day and access to other tools. Available tools for free include a headline analyzer and generator, a word counter, etc.
Final Thoughts
Summary
Coming up with innovative, eye-catching blog post titles that work isn't difficult. Remember to mix concepts while crafting your unique title!
Use more than one template. Experiment with 2 or 3! If you're utilizing a blog post title generator, don't use it exclusively; instead, mix and match.
Look at the title of this post. How many different templates does it use? Is it still distinct?
Pick an original idea, expand it, and combine many title templates to create one title. This strategy is the KEY to creating catchy yet distinctive killer blog post titles with high CTR. Be inventive!