Most SEO tools can only be used for keyword research and rank tracking – which isn't cool!
If you want to keep an eye on your competitors or know the strategies that rank them higher on Goggle SERPs, then check out this article.
The search engine optimization tools reviewed here enables you to discover the best SEO strategies, find opportunities, detect loopholes in SEO strategy, and measure the search performance of a keyword in different countries and region.
That's not all! With these SEO tools, you can automate your internet marketing campaign; increase your web traffic, and gain visibility.
List of SEO tools
Ahrefs
SEMrush
Moz
Google Search Console
KWFinder
SERanking
Authority Labs
Ubersuggest
GrowthBar
Advanced Web Ranking
SpyFu
WooRank
Majestic
Google Trends
Sitechecker
SEOQuake
Siteliner
Fat Rank
Keyword Everywhere
Screaming Frog
Serpstats
Answer The Public
SEObility
Best Tools for SEO (Reviewed)
Ahrefs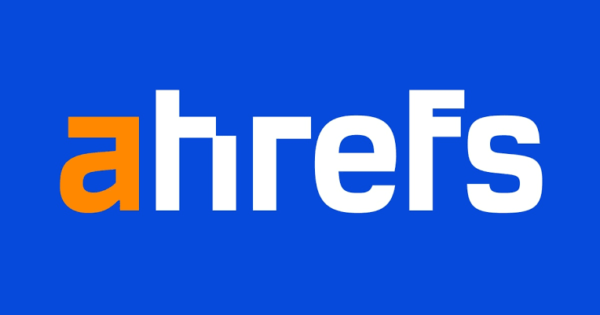 The advanced feature offered by Ahrefs is second to none. It has everything you need to stay on top of your SEO game.
With Ahrefs, you can keep track of your competitor's SEO activities, and you can discover top-performing content that will rank you higher.
Ahrefs offers site auditing tools that analyzes and optimizes your site. It crawls your site, tracks your performance, and allows you to execute Javascript while crawling.
With Ahrefs, you can perform the following SEO activities:
Analyze competitor's organic search engine, paid traffic, and backlink profile
Discover Keyword difficulty score, click metric, advanced SEO metrics, and position history
Discover thousands of keyword suggestions
Conduct research on ten different search engines
Track your SEO ranking
Ahrefs is trusted by Facebook, Shopify, Netflix, Pinterest, Linkedin, Uber, Adobe, and other top-performing companies.
Pricing: Ahrefs pricing plan starts at $83/month when billed annually.
SEMrush

SEMrush is an SEO software well known for its advanced keyword research and marketing tool.
Its competitive research tool gives you a detailed overview of your site and also provides you with every data you need to beat your competitors.
SEMrush's keyword research tool finds you the best keyword suggestions, and its on-page SEO tool provides you with ideas that improve your SEO performance.
With SEMrush, you can track your position on Google Search Engine Pages and optimize your website for local searches.
SEMrush also provides a link-building tool that assists your backlinking process.
With its marketing solution, you can develop an effective content marketing campaign and also analyze your market in order to find opportunities.
Other SEO tools provided by SEMrush include social media management tools, content market analytics tools, competitor's PR monitoring, website monetization tools, and PPC research tools.
Pricing: SEMrush offers a pricing plan that starts at $119.95/month.
MOZ Pro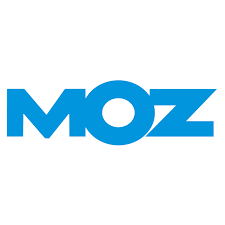 Moz Pro is a powerful SEO tool that enables you to rank higher and attract quality traffic.
Features of Moz Pro
Keyword Research: This tool gives insight into what people actively search for on the internet.
Rank Tracking: With this tool, you can measure your SEO strategies and see what's working. It allows you to discover and track your ranking for a keyword. Moz Pro also allows you to track your competitor's rankings.
2. Auditing: This tool detects issues that could hamper the progress of your SEO strategies. It also notifies you when it detects issues that could affect your SEO rankings
3. Optimization: Moz Pro analyzes your site and optimizes it for Google SERPs.
4. Link Research: To rank higher, you need a strong backlink. Moz Pro enables you to discover where your competitors get links from. With Moz Pro, you can also discover strong backlinks.
5. Reports and Analytics
Moz's pricing plan starts at $99/month.
Google Search Console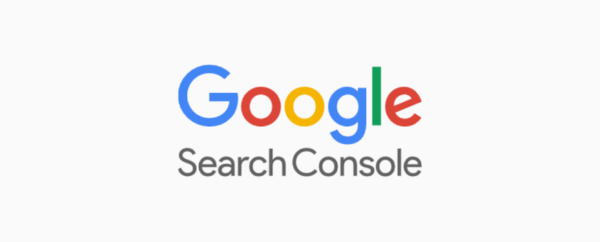 Google Search Console is a 100% free SEO tool created by Google.
This tool analyzes your site in order to provide data on its search traffic performance. It detects and fixes issues capable of crippling your website's performance on Google SERPs. Google sends an email notification to you when an issue is detected.
With Google Search Console, you can discover what attracts leads to your site. You can also track your site's clicks, impressions, and position.
In addition, Google Search Console allows you to submit your sitemaps and URLs to Google for crawling.
If you want to know how Google sees your website, the URL inspection tool provides a detailed report on that.
KW Finder (Mangools)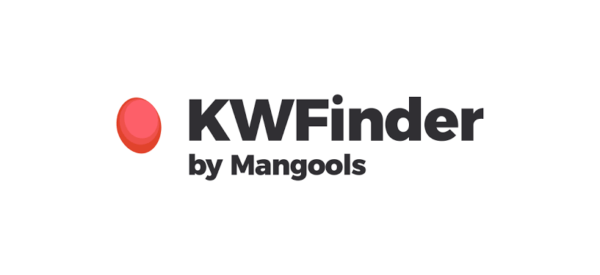 This Keyword analysis and SEO tool allows you to find high-quality keywords that rank. It is packed with advanced and powerful features that work.
Features of KW Finder
Keyword Research Tool: KW Finder enables you to find keywords with a high search volume, low competition, and low SEO difficulty.
It also allows you to discover what your competitors rank for and the historical data of search volumes.
Local keyword research and SERP analysis are tools it offers as well.
2. SERP Analysis: With this feature, you can overtake and outrank your competitors. This tool enables you to improve your local SEO and discover the secrets of your competitors.
3. Rank Tracking: This tool shows your site's daily performance on SERPs. You can also track how a site ranks in different locations and devices.
KW Finder allows you to share your rank tracking reports with a link.
4. Backlink Analysis: This feature enables you to discover the powerful backlinks your competitors use. It also allows you to find and save the most powerful backlinks.
5. SEO Metrics and Insight: With this tool, you can gain insight into the overall health of your site. This feature provides reports on any site's SEO authority score.
In addition, it reveals a site's backlink health, new market competitors, and content that attracts traffic.
KW Finder offers a pricing plan that starts at $29/month.
SE Ranking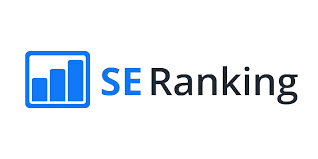 SE Ranking is a marketing and SEO analysis tool that is suitable for SEO experts, digital agencies, and small business owners.
With this SEO software, you can audit and optimize your site for Google. It also allows you to discover and track powerful backlinks.
Features of SE Ranking
Keyword Rank Tracker: Tracks your SERP position for a keyword.
Website Audit: Discovers and fixes issues that hinder your site from ranking high.
SE Ranking enables you to receive notifications when a competitor modifies their SEO strategy.
2. On-page SEO Checker: Gives reports on how well a page is optimized for Google SERPs
3. Marketing and SEO Plan: Enables you to create an effective marketing and SEO strategy that works.
4. Keyword Grouper: Allows for keyword segmentation
Webpage Monitor: Monitors and notifies you of changes on your site.
5. Backlink checker: Analyzes the strength and value of a backlink.
6. Backlink Monitoring: Tracks all your backlinks in order to identify bad links.
7. White Label: Enables customization and control over SEO solutions.
8. Lead Generator: Identifies and tracks high-quality leads.
SE Ranking offers a pricing plan that starts at $31.20/month.
Authority Labs

Authority Labs is an SEO software that is designed to give you accurate keyword research data. This software automates the SEO activities performed by marketers.
Features of Authority Labs
Rank Tracking: This feature enables you to automate your local, mobile, and global rank tracking process. It also provides daily updates of your position on Google SERPs.
2. Competitors Tracking: With this tool, you can compare competing accounts and detect ways to outrank a site.
3. White Label: Authority Labs comes with tools that allow you to brand and customize every aspect of your SEO.
4. Unlimited Users: An unlimited number of employees can access the SEO dashboard. Authority Labs offers no restrictions on users.
Authority Lab's pricing plan starts at $49/month and ends at $450/month.
UberSuggest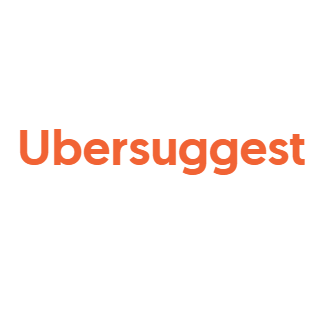 Ubersuggest is a free search engine optimization tool created by Neil Patel – a popular SEO expert.
This software provides simple tools that give you an edge over your competitors.
Its domain overview feature enables you to view and analyze every aspect of your competitor's site.
The features it offers are simple but powerful. With its site auditing tool, you can keep your eye on the health of your site.
Ubersuggests also provides Keyword tools. This tool allows you to conduct accurate but deep research on a keyword. It also suggests keyword ideas and gives you information on a keyword's search volume, trend, and difficulty. Keyword segmentation is a new tool it offers.
Backlink analysis is another feature of Ubersuggest. With this feature, you can analyze a backlink and find backlink opportunities.
Ubersuggest offers different plans tailored for a different set of people. Its lowest plan, which is targeted at individuals, costs $12/month. A lifetime subscription fee costs $120.
Growth Bar
This SEO tool uses artificial intelligence (AI) to provide all your SEO needs.
The AI tools it offers include AI Outlines, AI Metas, and AI blog posts. The AI blog post tools enable you to write SEO-optimized content in minutes.
With the AI Metas, you can generate captivating meta descriptions and blog ideas. The AI Outline tool allows you to create impressive blog outlines.
Other SEO tools it offers include keyword research tools, keyword tracking tools, competitor's analytical tools, backlinks, and more.
This SEO tool is suitable for bloggers, agencies, and marketers. It provides a pricing plan that starts at $29/month with a 5-day free trial period.
Advanced Web Ranking (AWR)

Advanced Web Tracking is a powerful rank-tracking SEO tool. It is trusted by leading companies such as Microsoft, Amazon, Digitas, and more.
AWR offers three main solutions – a web tracking tool, SEO reporting tool, and competitor's research tool.
Advanced Web Tracking allows you to perform the following:
Mobile and local rank tracking
On-demand rank tracking
SERP performance tracking
Insight into competitor's SEO activities
Discover new competitors
With AWR, you can customize your SEO reports. These reports can also be shared via links. Integration of third-party reporting tools is allowed on AWR.
Advanced Web Ranking offers a pricing plan that starts at $44/month when billed annually.
SpyFu

Trusted by Salesforce, Microsoft, and Amazon, SpyFu is an SEO tool that lets you spy on the SEO strategy of your competitors or large websites.
It offers an advanced and powerful SEO solution that enables you to dominate your competitors and discover effective SEO & PPC campaigns.
It has a clean and simple interface.
Main Features of SpyFu
Competitors Analysis
Rank Tracking
Keyword Research
SERP Analysis
Backlink Builder
SpyFu offers other features such as ad history, Google ads templates, domain comparison, traffic analysis, scheduled reports, keyword grouping, integration with SpyFu tools, white label, and more.
SpyFu's basic plan costs $33/month when billed annually.
WooRank

WooRank is a marketing and search engine optimization tool. It also serves as a sales and lead generation tool.
Features of WooRank
Keyword Tracking: This feature offers tools that enable you to track your keyword ranking. It also shows you data on keywords that triggered a featured result.
WooRank comes with a keyword segmentation tool.
2. Competitors: With this feature, you can analyze a competitor's site, track their rankings, and view the keywords they rank for.
3. Site Crawl: This feature crawls your site to identify technical issues that could affect your SEO campaigns.
4. White-label Reports: You can create a detailed report of your SEO activities with its customizable reporting tools.
5. Lead Generation: WooRank automatically generates new leads for your site with its form builder.
6. Assistant: This new tool allows for faster webpage analysis and a better user experience.
7. Bulk Reporting
WooRank offers a pricing plan that starts at $53.25/month when billed annually. It also comes with a 14-day free trial period.
Majestic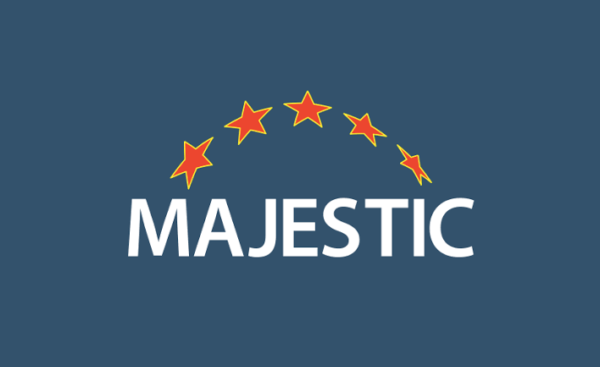 Majestic is a popular SEO tool among SEO experts. It is best known for its advanced backlink analysis feature.
With this software, you can discover sites that are linking to your website. This is to help you identify and audit weak or strong sites that link to your website.
With Majestic, you can perform the following activities:
Track your competitor's activities
Use its link context tools to find strong backlinks
Discover the backlink your competitors are using
It offer features such as rank tracker, search explorer, bulk backlink checker, keyword research, and more.
Majestic has a pricing plan that starts at $49.99/month.
Google Trends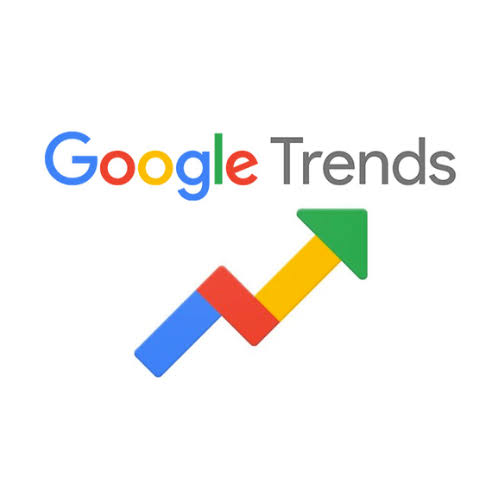 Google trends is a Google product that shows current trends around the world. This site allows you to discover trends before they become hit.
This product comes with a simple and easy-to-use interface. With Google trends, you can discover how trendy a keyword is in a specific location.
Google trends use charts to show the popularity of a keyword in the last 12 months.
After inputting a keyword into its search menu, Google trends show you topics related to the keyword as well as related queries.
This product is a completely free tool by Google; therefore, it offers no pricing plan.
It can be used to conduct keyword research.
Site Checker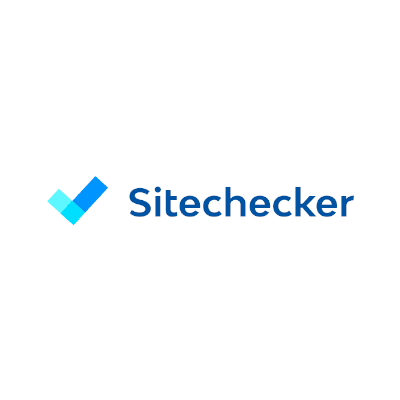 Suitable for in-house marketers, agencies, and small business owners, Site Checker is an auditing and SEO tool that offers robust SEO solutions
Features of Site Checker
Site Auditing Tool
Site Monitoring Tool
Rank Tracking Tool
Backlink Tracking Tool
Its basic plan costs $41/month and allows for unlimited users. This plan only allows you to track three websites, and it allows for the tracking of 3000 backlinks.
The Growing plan, which costs $166/month, offers lesser limitations.
SEOQuake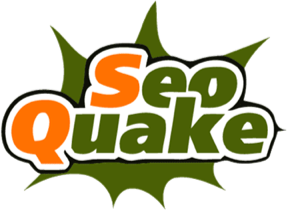 SEOQuake is an SEO plugin that can be installed on your browser. It offers completely free features.
With this SEO Toolbox, you can perform the following activities:
Conduct site auditing
2. Analyze internal and external links
3. Analyze and compare competitor's sites and URLs
4. Control what displays on your screen when conducting an SEO research
SEOQuake offers a keyword analysis tool that examines keywords on your site. After examination, SEOQuake provides reports that result in effective decision making.
Its SERP Overlay tool provides a detailed analysis of search engine result pages. This analysis can be exported in CSV format.
SiteLiner

This SEO tool is best for page optimization. It offers tools that enable Google to rank your site higher.
Siteliner acts as a duplicate content checker. It examines your site for similar content.
Similar content hinders higher ranking on Google SERPs, so Siteliner provides a solution that combs your site in order to find areas for improvement.
In addition, Siteliner identifies broken links on your site and replaces them.
Overall, this SEO tool can be used to identify technical issues that affect your site's quality.
Siteliner free plan allows you to analyze up to 250 web pages. But the premium plan allows for the analysis of up to 25,000 web pages.
Fat Rank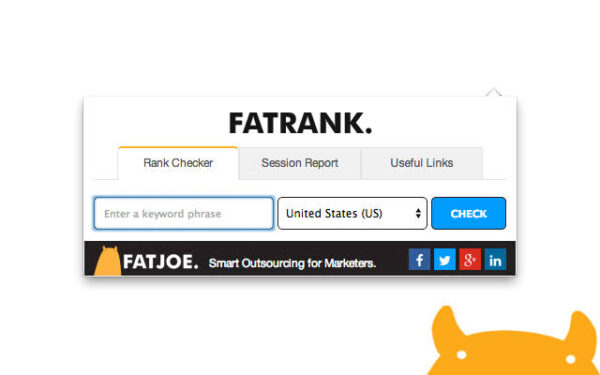 Fat Rank is a free Google Chrome extension that can be used as an SEO tool.
It provides simple but advanced features that enable you to make the best out of your SEO strategy.
Fat Rank offers an unlimited keyword tool, graph feature, and PDF/CSV reports.
Features of Fat Rank
Link Building tool
SEO Content Auditing tool
Keyword Clustering tool
Rank Tracking tool
Content Optimization tool
It is a completely free solution with no price attached.
Keyword Everywhere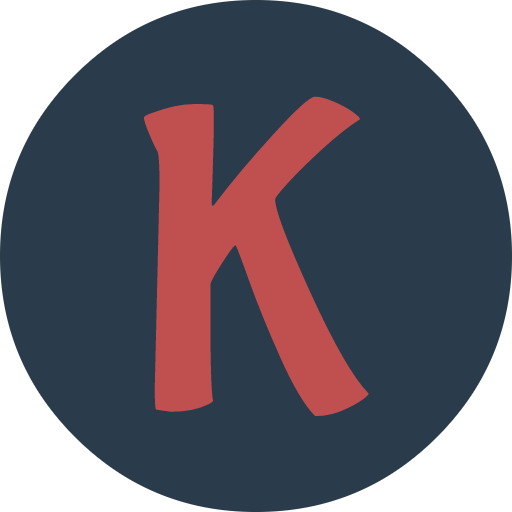 Keyword everywhere is a chrome extension that offers advanced keyword research features.
This add-on shows you the monthly search volume of a keyword to enable you to understand your chances of ranking higher with the keyword.
It also shows you the cost per click attached to a keyword as well as how competitive the keyword is.
Keyword Everywhere is a freemium tool that allows you to save or download data related to a keyword.
Its paid plan offers a pricing that starts at $10. For $10, Keyword everywhere offers you 100,000 worth of credits. Each keyword research you conduct consumes some amounts of credits.
Screaming Frog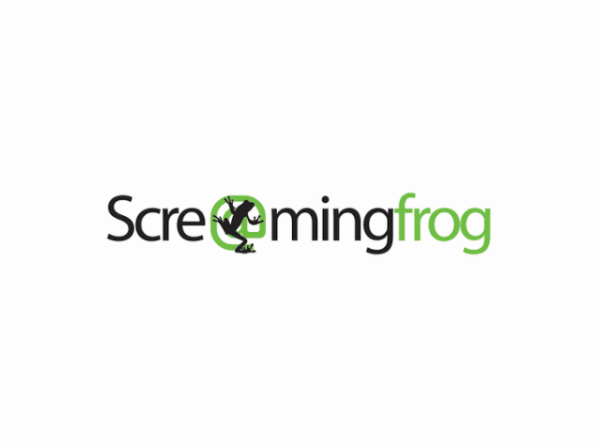 Screaming Frog is an SEO auditing tool that optimizes your website and makes it acceptable to Google.
This tool crawls through your website to identify hidden technical issues.
Screaming Frog performs the following functions:
Detect broken links
Audit redirects
Examine page titles and meta descriptions
Identify duplicate or similar content
Review Robots & Directives
Generate XML Sitemaps
Crawl Javascript sites
It offers a free version with limited functionality, but its paid plan starts at $149 per year.
Serpstats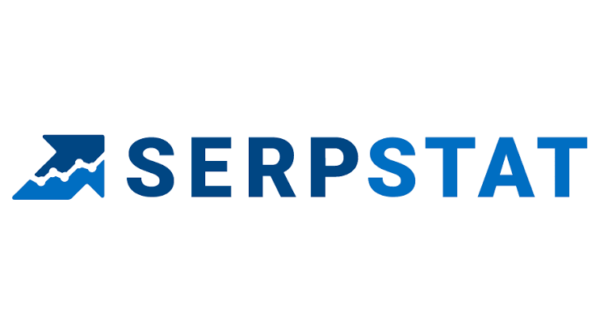 This is a powerful search engine optimization tool. It comes with everything you need to outrank your competitors.
Features of Serpstat
Keyword Analysis & Research
Rank Tracking
Competitors Analysis
Analysis of Contextual Advertising
Backlink Analysis
Site Audit
On-page Audit
Team Management Tool
Custom Reports
Text Analytics
Other features include SERP Crawling service, search volume crawling service, batch analysis of domains and keywords, checklists, clustering, API, and integration.
Serpstat pricing plan starts at $48/month when billed annually.
Answer the Public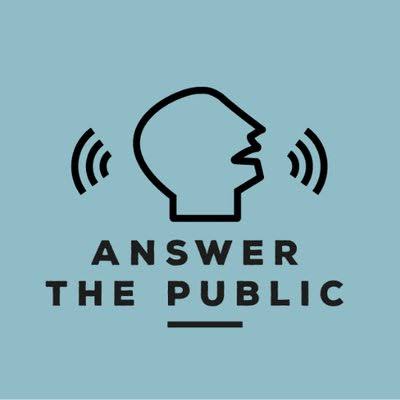 Answer The Public is a content-generating tool. It provides you with insight into what people are actively searching for.
It borrows data from Google to provide you with popular questions surrounding a keyword.
Benefits of Answer the Public
It reveals questions people search around a topic or keyword
It enables you to create a targeted and optimized content
It enables you to discover questions your prospects have around a topic
SEObility

SEObility is another amazing SEO tool.
It offers a solution called TF*IDF. This solution enables you to spy on your competitor's SEO secrets.
Other SEO tools offered by SEObility include On-site Auditing tools, Rank tracking tools, backlink checking tools, keyword checking tools, and more.
It offers a free plan, but its paid plan starts at $50/month.
What is Search Engine Optimization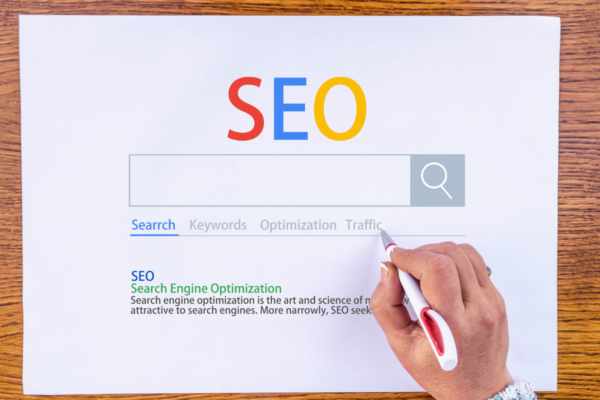 Search Engine Optimization (SEO) is the act of improving every aspect of a web page in order to attract organic and free traffic. This is a practice that aims to improve the ranking of a site on Google's search results pages.
Free SEO Tools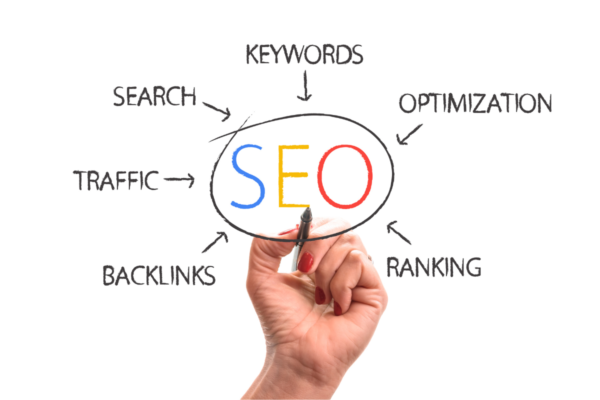 These free SEO tools provide advanced and powerful solutions that meet your individual SEO needs. It is only suitable for to be used for personal purposes.
Google Search Console
This SEO tool by Google is completely free. You can access all of its features without restrictions.
With this tool, you can audit and optimize your site for SEO. It allows you to view your site performance and the technical issues that could hamper your SEO progress.
SEMrush
SEMrush is a premium SEO tool that offers a free version. Although this free version comes with limitations, the features it offers are great for personal purposes.
SEMrush free version enables you to analyze every aspect of a domain and also enables you to make a data-driven SEO strategy.
Bing Webmaster Tool
This tool crawls your site to identify SEO issues. Like Google Console, Bing Webmaster optimizes your site and gives you insight into your site's performance on Bing's search engine.
SEObility
SEObility is a free SEO tool that allows you to track your SEO ranking on Google SERPs. It comes with a backlink checker, site-auditing tool, and keyword checking tool.
The free version contains some limitations.
Google Analytics
Google Analytics is a free product created by Google. This tool provides all you need to create an effective SEO and marketing strategy.
It shows you what is working and what's not to enable you to identify technical issues.
In addition, Google Analytics enables you to track your website's traffic and the clicks you receive daily.
Free Keyword Tools for SEO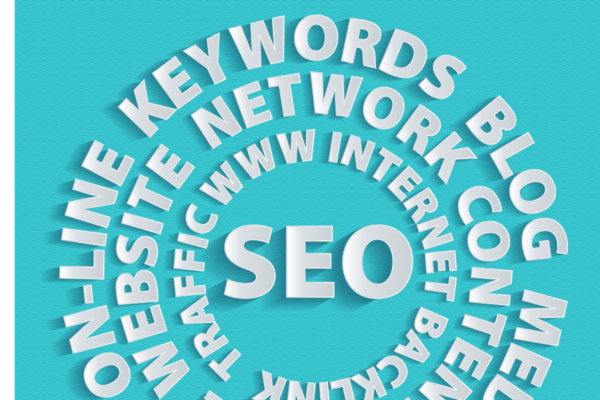 Free keyword tools for SEO provides completely free solutions that aid your keyword research process. Here are the best free keyword tools.
Google Trends
This is a Google product that tracks trends happening around the world. It enables you to discover the trend surrounding a keyword and how popular it is in different locations.
UberSuggest
UberSuggest is a free SEO keyword research tool created by Neil Patel. It enables you to discover the search volume of a keyword and how difficult it is to rank for a keyword.
Ask the Public
This is a good keyword research and content generation tool. It gives you data on the questions people ask around a keyword. With it, you create targeted and personalized content that drives sales.
How SEO Works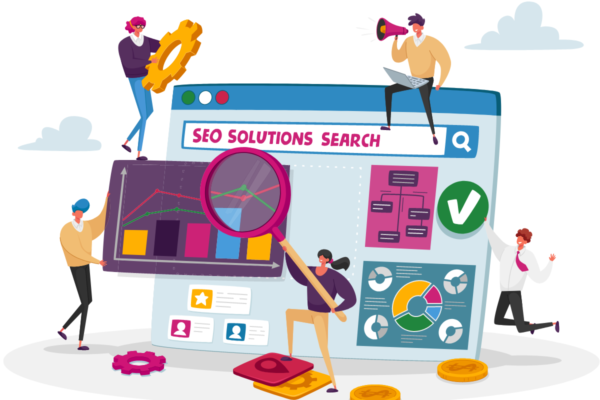 Search Engine Optimization tools was borne out of the need to rank higher on search engines. Search engines such as Bing, Google, or Youtube all have factors that are considered before they rank a content high.
This factors determines the content people view when they search for a keyword. However, a search engine needs to crawl and index a site before it analyzes the site against its ranking factors.
Crawling: Search engines use this to discover the number of pages on a site. It also identifies the number of internal links and backlinks a site has.
Indexing: This happens after a search engine crawls your site. Search engines use this to store your web content in order to make it available when people search for keywords related to it.
Pages/contents that are identified as spammy, duplicate, or blocked can't be indexed.
Once a search engine crawls and indexes your site, it will analyze your site against its ranking factors. This will help determine what content should be ranked the highest on search engine results pages.
A search engine's ranking factors isn't revealed to the public, but from analyzes, here are some ranking factors:
Site Speed
Responsiveness
Backlink Profile
Choice of Keyword
If your site meets a search engine's ranking factor, you will enjoy organic, natural, and free traffic.
Frequently Asked Questions
What is SEO Writing?
SEO writing is the process of writing content that can be optimized for search engines. It involves making research on keywords and writing content that can be crawled and indexed by any search engine.
What are the types of SEO?

There are three types/kinds of SEO – On-page SEO, off-page SEO, and Technical SEO.
Technical SEO deals with site indexing, Off-page SEO deals with backlinks, and On-page SEO deals with keyword-optimized content.
What is SEO in Digital Marketing
SEO in digital marketing is the process of creating optimized content that drives online sales. It is the process of using organic traffic to market a product or service.