Some of the links in this article are "affiliate links", a link with a special tracking code. This means if you click on an affiliate link and purchase the item, we will receive an affiliate commission.
The price of the item is the same whether it is an affiliate link or not. Regardless, we only recommend products or services we believe will add value to our readers.
By using the affiliate links, you are helping support our Website, and we genuinely appreciate your support.
Last updated Oct. 31, 2022 by Charles Zemub
Trading stocks and other securities are, at its core, a numbers game. You have to know what's happening in order to predict when to buy low and sell high. If you've ever tried to learn how to trade without actually investing money, you know how frustrating it can be: There are no real-time stock prices available for practice purposes. That's where paper trading apps come in handy. Paper trading lets you simulate trades using real-time data from actual stock exchanges (like a market simulator) so that you can practice making trades without risking any money on the outcome of each one.
Investopedia Stock Simulator
Whether you're a beginner or an experienced investor, Investopedia Stock Simulator is one of the best ways to learn about the stock market. It's also a great way for beginners to get started in investing.
The app provides users with virtual cash and allows them to invest it in stocks, funds, and ETFs from all over the world. Users can track their portfolio's performance over time through charts and graphs on their phones or tablet. The app also includes detailed news articles on different companies, which will help users make informed investment decisions.
Investopedia has created an extensive library of educational videos that are available as part of this free app as well; they cover everything from how to research stocks before buying them to how mutual funds work, so there's something here for everyone.
Virtual Trade
Virtual Trade is a web-based platform that allows you to trade stocks, options, futures, forex, and CFDs. It's great for beginners because it lets you practice with virtual money before trying out the real thing. You can use both fake and real money on this app–you choose how much you spend in your account by setting up a funding source and selecting an amount from $10 to $1 million USD.
Virtual Trade offers several different types of accounts: Standard, Silver, and Gold. The Standard account has no minimum deposit requirement but does not offer margin trading or leverage (borrowing); the Silver account requires a minimum deposit of only $5; the Gold account requires a minimum deposit of $500 but includes leverage for leveraged trades (whereby traders make multiple times their initial investment).
TD Ameritrade
TD Ameritrade is a great option for paper trading because it has a great selection of stocks, ETFs, and mutual funds, as well as a good selection of trading tools. In addition, TD Ameritrade offers a number of educational resources that can help you learn more about the market.
If you're looking to start your paper trading career with an online brokerage that offers plenty of free education materials and easy-to-use features for executing trades, check out TD Ameritrade today!
Wall Street Survivor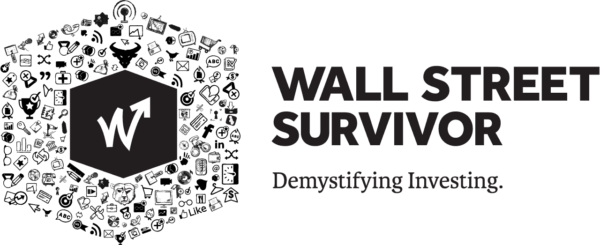 Wall Street Survivor is a great option for beginners. The app is easy to use and has a lot of educational resources, so it's the perfect way to learn about trading the markets.
The app has video tutorials, articles, and educational materials that can help you understand how the market works. It also provides tools for advanced options traders, such as profit/loss calculators and risk/reward ratios. This makes it good for both beginner and advanced traders alike
There are some downsides, though the lack of customization options might not be ideal if you're looking for something more advanced than what WS offers right now. However, if you're just getting started with paper trading, then this shouldn't be an issue since most people don't know what they want yet anyway!
Thinkorswim PaperMoney
Thinkorswim is one of the most popular trading platforms in the world. It offers access to thousands of stocks, futures, and options, as well as forex trading. The Thinkorswim PaperMoney app gives you access to all of those same tools and features on your mobile device or tablet. That means that when you're testing out strategies on paper, you can do it with real-time market data and access to all of your favorite indicators.
Thinkorswim isn't a free app; it'll cost $5 per month after a 14-day trial period ends. However, if you're serious about getting ready for live trading by practicing on paper first, then this is an excellent choice for a paper trading platform because it offers so many tools that are available on the real Thinkorswim platform (and even more).
TradeHero
TradeHero is a trading app that lets you trade stocks, options, and cryptocurrencies. It's great for beginners because of its simple interface and easy-to-use features.
TradeHero has a good user interface, but it isn't as advanced as some other apps on this list. For example, you cannot set up alerts or track your portfolio with TradeHero—only view it in real-time.
The app also doesn't provide any information about the market; it simply allows you to place orders and make trades based on what you see on the screen—so if something goes wrong during order placement, there won't be any signal or alert telling you so (and if there was one, chances are that signal would be too late).
Crypto paper trading app
With the booming cryptocurrency and crypto trading platforms, it's hard to know which one is right for you. The best way to find out what works for you is by taking advantage of a crypto paper trading app. This allows you to test out different platforms without risking any of your own money.
Best paper trading platform
The best crypto trading platform is one that lets you practice and experiment with your strategy before putting it to use. Otherwise, you're just gambling. The more practice you get in a safe environment, the better your chances of being successful in the real world.
There are also some things to look out for when choosing a paper trading platform:
Is there an option to backtest past data? This is how you can see how your strategy would have performed in previous market environments. Some of these platforms even allow users to trade on historical events like Brexit or Black Monday!
Do they offer different types of accounts? For example: demo (free), virtual ($0-$50/month), micro ($51-$100/month) and standard ($101+). Each type offers varying levels of risk as well as access to different features within the platform itself.
PAA
Which trading app is most reliable?
You can find the best crypto trading apps, but some are better than others. Look for a platform that offers high-quality customer support, fast execution, and low fees. Is there a mobile app? A crypto trading app should be available on both Android and iOS devices so you can access it whenever you need to make trades.
FAQ
What investing app is best?
If you want an online brokerage with the best customer service and educational resources available, Betterment may be the right choice for you and it has no minimum deposit requirement,
M1 Finance offers low fees and flexibility in its platform design; NESTWISE helps people invest their money without paying fees or commissions; Fidelity Go gives customers access to world-class advisors at no additional cost; Vanguard, Personal Advisor Services, provides comprehensive financial planning services through phone calls or video calls; Betterment for Business allows anyone in business or non-profits to invest tax-efficiently in low-cost index funds without any maintenance fees (i.e., no commissions or annual account fees). Merrill Edge offers commission-free trades when buying certain ETFs (exchange-traded funds), mutual funds, stocks, bonds, and more while also providing extensive educational resources through its Investment Center portal.
Are investing apps Safe?
Investing apps are safe. They are easy to use, accessible, and easy to understand.
Investing apps are a great way to get started investing because they eliminate the need for a broker or financial advisor. If you invest through an app, all of your assets will be held by the same company (the app developer). This makes it easier for them to manage your money and keep track of it without having to go through several different accounts and companies like traditional brokers do.
What is the easiest investment app for beginners?
One of the best investment apps for beginners is Acorns. It's easy to use, has low minimum investment, and charges low trading fees.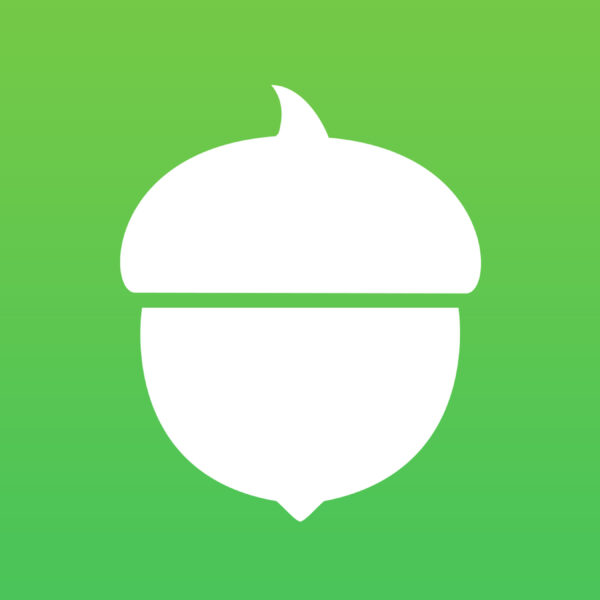 It's also very easy to understand: you can open an account in just a few minutes and start using it immediately. The interface is clean and simple—you can track your investments easily from a single screen. And it's even easier to manage your money: you can set up automatic investments on a weekly or monthly basis so that you don't have the hassle of remembering when to invest each month or week.
What is the best paper trading app for options?
OptionsHouse is a good option for trading paper trades. OptionsXpress is another good option, but it's more expensive than OptionsHouse and has less customer service. If you want to use optionsXpress, I recommend signing up for an account through their website instead of through your brokerage firm. Some brokerage firms offer a discount on optionsXpress trades if you open an account with them first (but they may not give you access to all of the tools).
OptionsXpress has better research than OptionsHouse but doesn't have as many educational resources or as much information about how options work.
Do investing apps really work?
Apps can be a great way to learn about investing, especially if you're just starting out. The best investing apps are simple, easy to use, and have a strong user interface (UI). They also offer real-time data that doesn't require manual input on your part. The app should make it easy for you to get started with trading right away without having any prior knowledge or experience in the field.
What do we mean by this? Well, some of them come with video tutorials explaining how everything works, while others let you practice first before doing anything real money-related.
Summary
The best paper trading apps simulate stock price movements.
Paper trading is a way to practice trading without spending any real money. It's a good way to learn the basics of trading and how to use your trading platform, but it's not effective for learning how to manage your risk.
Paper trading is an excellent way to learn the basics of investing in stocks, as well as how to use your chosen platform.
We hope that you've enjoyed reading this article and have found it useful. We also hope that you will take a look at the stock market simulators listed above in order to get started with your trading career, whether it be for fun or for profit.