Last updated Apr. 18, 2023 by Favour Chinaza
Trading stocks and other securities is fundamentally a numbers game. You must first understand what is going on to predict when to buy low and sell high. And this can actually be done by paper trading apps.
You know how frustrating it can be to learn how to trade without actually investing money:
For practice purposes, there are no real-time stock prices available. This is where paper trading apps come in.
Paper trading allows you to simulate trades using real-time data from actual stock exchanges (similar to a market simulator), allowing you to practice making trades without putting any money at risk.
What is Paper (Virtual) Trading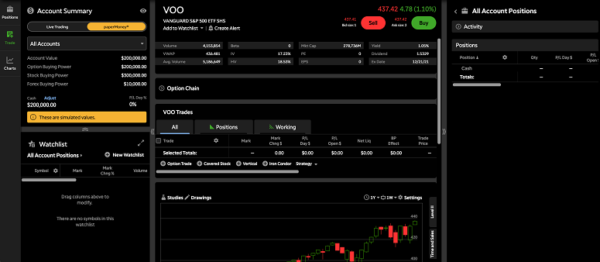 Paper trading is a way to buy and sell your favorite stocks, options, and futures without taking risks.
No more boring lists of things to keep an eye on. With powerful real-time paper trading tools, you can trade the markets like in a real account.
A good paper trading account lets you do and see the same things as a real trading account. But there is a very important difference.
You are day trading with fake money instead of real money. Using a stock market simulator to trade virtual money lets you learn how to trade without putting your real money at risk.
You can paper trade stocks, and some software tools for paper trading give you options for paper trading.
Good Read: Titan Investing App Review: Investment Management for Everyone
What are Paper Trading Apps
Paper trading apps are platform simulations that enable traders to buy and sell stocks using virtual cash rather than real money.
The name is a few decades old, and no "paper" is involved because the process takes place online. The terms "paper trading" and "demo account trading" are interchangeable.
Most online brokers provide paper trading capabilities that are identical to their services. These platforms are essentially used to practice trading while using the live market as a reference point.
Although no real money is at stake, users can use paper trading apps to make paper trades, keep trade records, analyze profits and losses, and develop strategies.
Simply put, these handy little tools are useful for learning the market's ways and improving existing trading strategies for experienced traders.
Paper trading apps should be used with broker educational materials such as videos, tutorials, workshops, etc.
Trading is all about research, and paper trading is a big part.
Who Should Try Stock Market Simulator (Paper Trading)?
Paper trading is extremely beneficial to new investors and traders because it allows them to experiment with new trading ideas and strategies.
Paper trading, on the other hand, can benefit anyone.
Many experienced traders, like newcomers, use paper trading to develop new strategies.
Taking the time to test your trading strategy on paper before diving into real trading can mean the difference between a huge success and a huge failure.
Tips To Get Started with Paper Trades?
To begin with paper trades, simply create an account, get verified if you are a US resident, and access your paper trading or demo account.
Your capital will be ready to go, and you will be able to begin paper trading immediately.
Before you begin, we recommend reading how to invest in stocks as a beginner and the best books for stock market beginners or your specific instrument.
Select Your Trading Strategy
Scalping, day trading, and swing trading are all options for traders. These are the most common trading strategies used by professional investors.
Realistically, your trading style will be determined in part by the amount of time you have available and are willing to devote to trading.
If you don't want to spend your entire day staring at a screen, swing trading or other long-term trading strategies may be more suitable. Day trading is the obvious choice if you want to be a full-time trader.
The advantage of paper trading is that you can try various trading strategies before committing any investment capital.
Placing Orders
Placing a paper trade order on Webull is the same as placing a real order.
Search for your stock's ticker symbol, select "buy" or "sell," enter how many shares or virtual money you want to invest, and then submit your order.
Consider Trading with Real Money.
When a trader discovers a trading strategy that they like and are comfortable with and appears to offer the opportunity to be a consistently profitable trader, it's time to consider switching to real trading. If you want to consider penny stocks, see the things to know before investing in penny stocks.
Webull is an excellent choice for traders who want to test the waters with a demo account before moving on to a real account.
Furthermore, Webull frequently runs promotions where new investors receive free stock shares after opening a live trading account.
Best Paper Trading Apps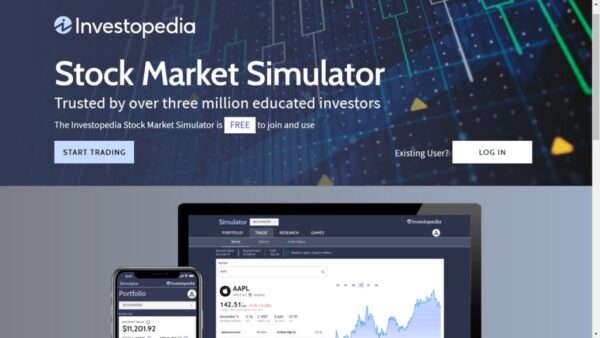 Investopedia Stock Simulator is one of the best ways to learn about the stock market, whether a new investor or an old pro. It's also a great way for people who have never invested before to start.
The app gives users virtual money that they can use to buy stocks, funds, and exchange-traded funds (ETFs) from all over the world.
Users can see how their portfolio is doing overtime on their phones or tablets by looking at charts and graphs.
The app also has news articles with a lot of information about different companies. These articles will help people make better investment decisions.
Investopedia has also made a large library of educational videos as part of this free app.
These videos cover everything from researching stocks before buying them to how mutual funds work, so there's something for everyone.
2.
eToro

(Overall Best Paper Trading App)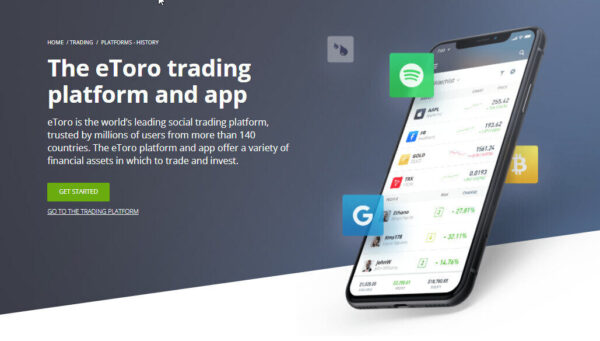 By far, the best paper trading app on the market is eToro. This paper stock trading app is free to download and compatible with iOS and Android devices.
All you have to do to get started is open an account, and you will be given a $100,000 paper trading balance.
The eToro is enough to teach you the ins and outs of online trading. Most asset classes are available for trading on eToro. Direct ownership options include shares, ETFs, and cryptocurrencies.
If you prefer short-term trading strategies, eToro also provides CFDs. In addition, many of the best stocks, indices, digital currencies, forex, commodities, and interest rates are covered.
This ensures that you get the most out of your paper trading. If you want to switch to a real money account, eToro is regulated by the Financial Conduct Authority, CySEC, and ASIC.
Why Choose eToro?
The platform requires a $200 minimum deposit, which can be made using a debit/credit card, e-wallet, or bank transfer.
You will access the eToro Copy Trading feature once you have funded your account. You can trade passively because your chosen investor will buy and sell assets on your behalf.
eToro is one of the few apps that allow users to trade stocks in the US and the UK, as well as many other countries worldwide, making it the best US stock app and the best stock trading app in the UK.
3.
Virtual Trade
Virtual trade is a website that lets you trade stocks, options, futures, forex, and contracts for difference (CFDs).
It's great for first-timers because you can practice with fake money before you try it with real money.
This paper trading app can be used with both fake and real money. You can set up a funding source and choose an amount from $10 to $1 million to spend from your account.
Virtual trade lets you choose between Standard, Silver, and Gold accounts. The Standard account doesn't require a minimum deposit but doesn't offer margin trading or leverage (borrowing).
The Silver account requires only $5, and the Gold account requires $500; it has leverage for leveraged trades (whereby traders make multiple times their initial investment).
3. TD Ameritrade (Best Paper Trading App for US Citizens)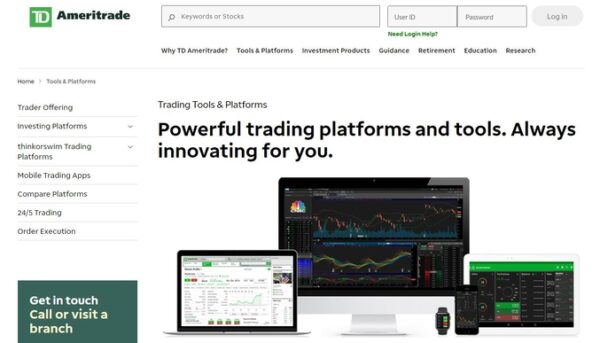 If you live in the United States, you've most likely heard of TD Ameritrade. After all, the broker operates one of the largest and most reputable trading platforms in the domestic market.
Although most traders prefer the online platform, TD Ameritrade also has a fully functional mobile app.
TD Ameritrade is a good choice for paper trading because it has a wide range of stocks, ETFs, mutual funds, and trading tools.
TD Ameritrade also has a lot of learning tools that can help you learn more about the market.
Check out our TD Ameritrade Review today if you want to start paper trading with an online brokerage with many free learning materials and easy-to-use tools for making trades.
Thinkorswim is the mobile app of TD Ameritrade, one of the most popular trading platforms in the world. It offers access to thousands of stocks, futures, options, and forex trading.
The Thinkorswim PaperMoney app gives you access to all of those same tools and features on your mobile device or tablet.
That means that when you're testing out strategies on paper, you can do it with real-time market data and access to your favorite indicators.
Thinkorswim isn't a free app; it'll cost $5 monthly after a 14-day trial period ends.
However, suppose you're serious about preparing for live trading by practicing on paper first.
In that case, this is an excellent choice for a paper trading platform because it offers many tools available on the real Thinkorswim platform (and even more).
4.
FXCM

(Best Paper Trading App for For Small Stakes-$10 minimum)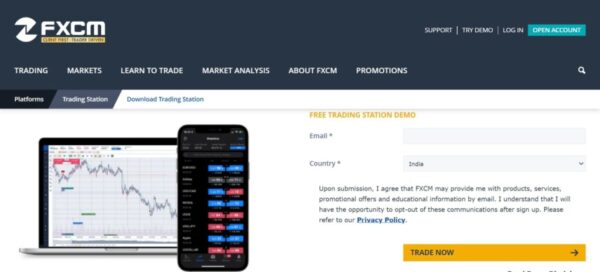 If you want to buy and sell currency pairs through your paper trading app, the FXCM forex app might be worth considering.
This paper trading platform has a stellar reputation in the online and mobile trading world, particularly in the forex market. You can access many currency pairs, including majors, minors, and exotics.
You can trade these forex pairs without paying any commission, and the spreads are also very competitive.
Every pair can also be traded with leverage. As always, your limits will be determined by your location, the currency pair you choose to trade, and whether you are a retail or professional client.
When it comes to the paper trading app comes with a $20,000 balance pre-loaded. You can use this on any asset class you want, whether forex or CFDs.
At FXCM, you will also be able to trade using MT4. After you've opened an account, all you have to do is download the MT4 app to your phone and log in with your FXCM credentials.
This is worth considering because MT4 includes many tools and features, including deploying automated trading robots.
FXCM requires a minimum deposit of $360 if you decide to upgrade to a real money account. However, if you live outside the EU or the UK, the price drops to $50.
Payment methods accepted include debit/credit card, bank wire, and e-wallet. We should also mention that the FXCM app is extremely secure, with a full FCA license.
TradingView provides a fantastic simulated trading account that can be used to practice investing and trading securities.
The paper trading module has the advantage of allowing users to trade like they would with real money. However, rather than risking real money, they only risk paper money while learning to trade.
All buy and sell orders, profit, loss, and order details are tracked by the TradingView system.
The account balance is initially set to $100,000, but users can reset the balance at any time and begin with any paper trading account value they desire.
Chart trading is a cool paper trading account feature provided by TradingView. You can trade from any chart by selecting the buy and sell buttons, which display the bid, ask, and spread.
The order panel at the bottom of a chart displays the current orders and positions. After opening a trade, you can close or reverse it from the chart.
All TradingView accounts include simulated paper trading.
5. AvaTrade (Best Options Paper Trading App)

Options were only recently made accessible to the average trader. This is because they are complex financial instruments best suited for experienced investors.
However, using a paper trading app, such as AvaTrade, you can learn how options contracts work without risking a single penny.
The application, in particular, provides access to forex and gold options. This is an excellent way to gain exposure to your target market in a low-risk, high-reward scenario.
You can easily trade calls, puts, and spots and use combination strategies.
Regarding the latter, we like how the AvaTrade platform automatically reduces spreads when you trade options using a combination strategy.
This also means that the app is suitable for hedging, as your trading costs are kept to a bare minimum.
The AvaTrade app is also notable for its risk management tools. There are numerous market orders, portfolio simulations, and the ability to trade with small stakes.
The AvaTrade app is available for free download and is compatible with iOS and Android devices. If you decide to upgrade to a real money account, AvaTrade only requires a £100 deposit.
This can be accomplished through a debit/credit card or a bank transfer. AvaTrade is licensed in several jurisdictions and thus has a strong reputation in the industry.
6. Trading 212 (Best Paper Trading for Shares and ETFs)

Trading 212 is a popular online trading platform among UK investors. Trading 212 is well worth considering if you live in the United Kingdom.
Its mobile trading app is divided into three sections and is available on iOS and Android. This includes dealing in stocks and ETFs, CFD trading, and Stocks and Shares ISA.
Why Choose Trading 212?
If you want to buy and sell stocks, the Trading 212 app allows you to do so without paying commissions. This includes over 4,000 stocks and ETFs, with no foreign exchange fees when purchasing non-UK assets.
If you prefer to trade CFDs, you can do so without paying any commission. All you need to do to get started is download the app.
There is no need to open an account using the paper trading facility so you can get started immediately. Trading 212 will be adequate for your needs if you are a beginner.
The app is extremely simple and has a good color scheme. As a result, trading 212's popularity among UK traders is reflected in its app store ratings.
Trading 212 has a rating of 4.7/5 on the Apple App Store and 4.5/5 on Google Play, respectively.
If you upgrade to a real money trading account, no minimum deposit is required by this app provider. Deposit options include e-wallets, debit/credit cards, and bank transfers.
The Trading 212 app is authorized and regulated by the FCA in terms of safety and security.
Other Best Paper Trading Apps
Forex.com (Best Currency Trader Paper Trading App)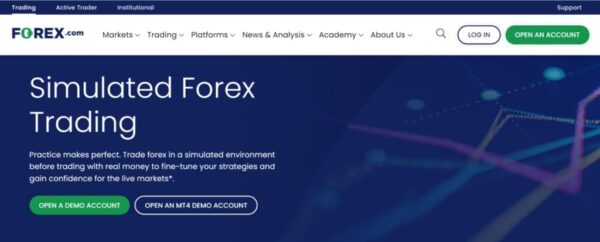 The forex.com logo If you want to get a piece of the multi-trillion dollar currency trading market, Forex.com is probably your best bet.
This forex specialist provides its trading platform online or through a fully functional mobile app. You will have access to more than 90 currency pairs, which is enormous.
While this includes all major and minor currency pairs, the Forex.com app also works well with exotic currencies.
You can use the Forex.com app's demo account to try it out for yourself. Each account has a 30-day lifespan, which should be sufficient time to learn how to use the app.
Why Choose Forex.com
Forex.com is brimming with tools and features. Along with leverage, this includes technical indicators and chart drawing tools.
If you live in the United States, you will be aware that this is limited to 1:50 on majors and less on other pair types.
When using the Forex.com app to trade real money, there is no minimum deposit amount when using a bank wire. However, debit and credit card deposits have a $50 minimum.
You can choose between a commission-free and a standard account regarding fees. If you choose the latter, you will pay $5 per standard lot but benefit from extremely tight spreads.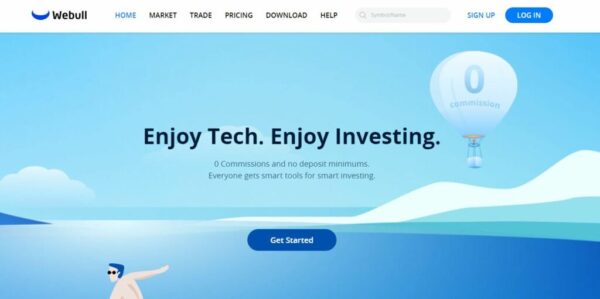 Webull's investment app competes with Robinhood's. It has an excellent user interface and a wide range of functionalities, allowing investors to trade commission-free.
Webull is a stock and options broker that does not charge commissions.
Within their app, they have included a paper trading account. You can use the Webull app on your smartphone, tablet, or computer.
The app is well-designed, simple to use, and responsive. The user experience closely resembles that of the web-based and desktop platforms and, in terms of features, blows similar apps like Robinhood out of the water.
Webull's paper trading account includes all of the same features as a live account.
The demo accounts at Interactive Brokers include $1,000,000 in virtual money.
While we appreciate the freedom this provides, it is slightly excessive—to get a true picture of what market conditions might be like for you.
We recommend using roughly the amount of money you could set aside for trading or investing.
Don't go too far here—demo IBKR's account uses delayed market data, so you don't want to make the experience any less realistic than necessary.
You can use live market data, but you must pay the market data subscription on a live account and run both a life and a demo session simultaneously—if that sounds complicated, it is.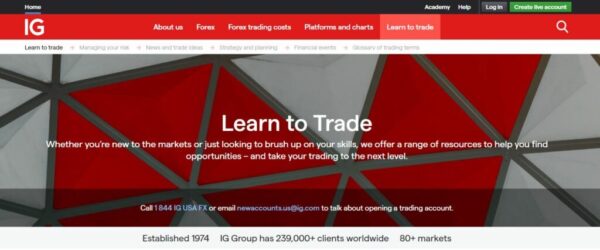 IG is a leading broker in the United Kingdom but is also available in several other countries.
It is an excellent choice for beginners because it is user-friendly and affordable, but the broker's emphasis on education is the real draw.
Traders can use IG's proprietary platform and MetaTrader 4, but we'll focus on IG's platform for this review. Signing up for the demo account is simple—you only need an email address and a phone number.
Furthermore, there is no minimum deposit requirement for opening a live account.
The mobile app is very well designed—there are no major flaws to speak of and to be honest, we couldn't even find minor imperfections.
But, on the other hand, the paper-trading experience with IG isn't as realistic as it could be.
Your trades will not be affected by factors such as after-hours price movements and slippage, and unlike a live account, your demo account will not be charged for chart packages.

Wall Street Survivor is a good choice for people just starting. The app is easy to use and has a lot of learning tools, so it's a great way to learn about trading on the markets.
The app has video tutorials, articles, and other learning materials to help you understand the market's workings.
It also has tools for options traders who are more experienced, like profit/loss calculators and risk/reward ratios. This makes it good for both new traders and more experienced ones.
There are some bad things about it, and the fact that you can't customize it may not be ideal if you want something more advanced than what Wall Street offers.
But if you are just starting with paper trading, this shouldn't be a problem because most people don't know what they want yet!
TradeStation (Best For Educational Materials)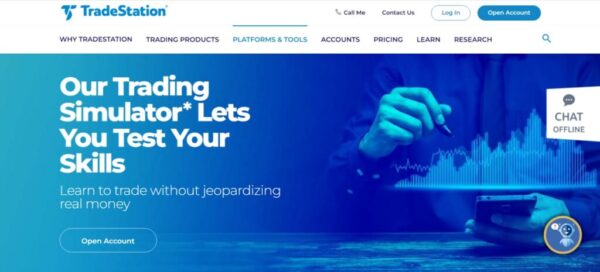 The brokerage offers several account types, including the TS Go account, which requires no minimum deposit, and the TS Select account, which requires a minimum deposit of $2,000.
The TradeStation Mobile app is jam-packed with features—not it's a stretch to say it has as much functionality as the desktop platform.
Traders can choose paper trading from the login screen, regardless of which device they use to access the platform.
We included TradeStation on this list because of its excellent educational resources.
Clients can access various resources through TradeStation University, including articles, tutorials, e-books, webinars, and educational videos.
TradeHero is an app for trading stocks, options, and cryptocurrencies. It's ideal for beginners due to its simple interface and simple features.
TradeHero's user interface is good but isn't as advanced as some other apps on this list.
TradeHero, for example, does not allow you to set up alerts or track your portfolio; you can only view it in real-time.
The app also doesn't provide any market information; it simply allows you to place orders and trade based on what you see on the screen.
So if something goes wrong during order placement, there will be no signal or alert to let you know (and if there was one, chances are that signal would be too late).
Best Crypto Paper Trading Apps
With booming cryptocurrency and crypto trading platforms, knowing which one is right for you is hard.
Using a crypto paper trading app is the best way to find out what works for you. In addition, this allows you to test different platforms without risking your own money.
TradingView is possibly the best charting tool available, and it recently added a cryptocurrency paper trading feature. Their paper trading tool is accessible directly from the charting panel and currently only supports the Crypto: fiat pair. (For example, BTC: USD)
This one is a little more advanced, but if you're feeling particularly energetic today, you could give it a shot. Cryptohopper is a cryptocurrency trading bot that allows you to create a paper trading account to test their bots.
This is not as simple as Tradingview or the other simulators listed below, but if you want to learn how to use a trading bot, this is your opportunity.
eToro is one good trading app with Phemex.
How to Get Started With Paper Trading?
Paper trading is simple, and opening an account is even simpler. We'll use Webull's paper trading platform in this example.
Step 1 – Create an Account
To begin, you must first create a Webull account. This can be done on a computer or a mobile device.
Because you'll be trading with virtual money, the account doesn't need to be funded right away. However, you must provide an email address and create a password.
Step 2: Select Your Trading Platform
Webull offers paper trading access on various mobile and web trading platforms and a downloadable desktop program.
Select your platform version, download the appropriate app, and log in. Next, you must enter a code to verify your device.
Step 3: Log in to your Paper Trading Account
After logging in, go to the right side of the screen and click the "Unlock Trading" button.
If you are in the United States, you must provide adequate identification and wait for the approval process to complete, which can take up to a day.
Some paper trading apps like Webull will accept photocopies of your passport or other forms of government identification.
You can access your account's paper trading section once you have been verified.
This is accessed via the small circle with a dollar sign button on the app's left side.
Simply start trading from here! The platform's paper trading system and market dashboard are identical.
What To Look out for In Paper Trading Platforms
You'll need to look at more than just the demo facility to find a paper trading app that meets your needs.
After all, you're probably looking for an app you'll eventually use for trading real money. In this case, important metrics to consider are:
Trading tools and features
Fees, commissions, and spreads
Tradable assets (forex, CFDs, etc.)
Supported payment methods
Minimum deposit amount
Regulation
Education and research materials
Considering everything, locating a suitable paper money trading app for you and your long-term financial goals can be time-consuming.
The best crypto trading platform is one that lets you practice and experiment with your strategy before putting it to use.
Otherwise, you're just gambling. The more practice you get in a safe environment, the better your chances of being successful in the real world.
There are also some things to look out for when choosing a paper trading platform:
Is there an option to backtest past data?
This is how you can see how your strategy would have performed in previous market environments.
Some of these paper trading platforms even allow users to trade on historical events like Brexit or Black Monday!
Do paper trading platforms offer different types of accounts?
For example, Demo (free), Virtual ($0-$50/month), Micro ($51-$100/month), and Standard ($101+).
Each type offers varying levels of risk as well as access to different features within the platform itself.
Which Virtual Crypto Trading app is Most Reliable?
You can find the best crypto trading apps, but some are better. Look for a platform like eToro that offers high-quality customer support, fast execution, and low fees. You can also check out the StockRover app Review for a good stock screening app.
Is there a mobile app for paper trading? A crypto trading app should be available on Android and iOS devices, so access it whenever you need to make trades.
Paper Trading Apps Benefits For Beginners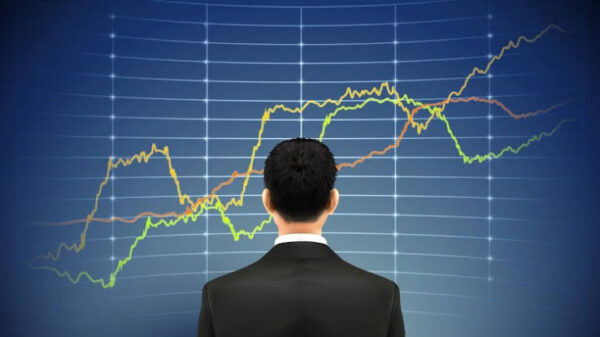 From a beginner's standpoint, there are numerous advantages to using paper trading apps.
✅Beginners can practice trading without risking any of their capital. This is critical for those new to trading because it is prudent to conduct research and practice new strategies before entering the real world of trading.
✅Virtual trading can help newcomers gain confidence by providing a safe place to trade without risking actual capital.
✅Paper trading is typically free, so newcomers will not have to spend any money to learn more about investing in the stock market. However, it should be noted that some paper trading accounts only provide free trials.
✅Paper trading allows for an easy transition from practice trading to live trade. Many brokers give paper traders discounts or bonuses if they open a real account.
These trading applications are very useful for beginners who want to learn how to trade without risking making real trades in financial markets.
Paper Trading Benefits For Professional Traders
Paper trading can benefit people of all skill levels, not just beginners. Paper trading apps can also be very useful for professionals. The benefits are:
✅Because there is no risk involved, paper trading is ideal for traders who want to develop and test new strategies before implementing them.
✅ Professionals can use paper trading for weeks or months to gather useful information about a new trading strategy and its approach to the market.
✅Paper trading allows traders to improve their trading skills and learn new techniques without risk.
Drawbacks of Paper Trading
❌Market correlation is problematic because paper trading fails to account for the overall market's impact on specific securities.
❌A lack of commission charges with paper trading, as well as the impact of slippage on real trading orders placed, can be a problem.
Paper trading may present an unrealistic, overly optimistic picture of how well a trading strategy may perform when applied in real-world trading if these factors that can significantly affect net trading profits or losses are not taken into account.
❌Paper trading is extremely safe, but it comes with a lack of experience in emotional control.
Because traders know they are not risking any real money when paper trading, they do not experience the emotional stresses common when making real trades.
Learning to control one's emotions is an important part of becoming a good trader, and paper trading doesn't help. So this is an opportunity to try the best Micro-investing apps to mitigate future losses.
Even with these limitations in mind, it is critical to recognize that paper trading apps are risk-free tools that can be extremely beneficial in various ways.
What is the Best Paper Trading app for Options?
OptionsHouse is a good option for trading paper trades. OptionsXpress is another good option, but it is more expensive than OptionsHouse and has less customer service.
If you want to use optionsXpress, we recommend signing up for an account through their website instead of your brokerage firm.
Some brokerage firms offer discounts on optionsXpress trades if you open an account with them first (but they may not give you access to all the tools).
OptionsXpress has better research than OptionsHouse but doesn't have as many educational resources or as much information about how options work.
Differences Between Real and Virtual Trading (Paper Trading)
Real trading requires users to have a trading and DEMAT account, whereas virtual trading requires users to register on the app or platform to get started.
There is always a risk of losing money in real trading, whereas, in paper trading, the money is virtual, so the risk is minimal.
In the case of real trading, you receive a portion of the company's ownership; however, this is not the case in virtual trading.
Real trading allows you to make long-term and short-term investments in the stock market, whereas paper trading is typically done for one day.
Do Paper Trading Apps Really work?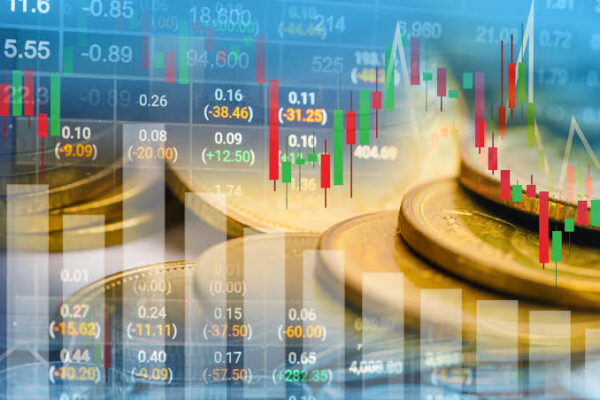 Paper Trading apps can be an excellent way to learn about investing, particularly if you are just getting started.
The best investing apps for beginners are straightforward, simple, and have a strong user interface (UI).
They also provide real-time data that does not require manual input from you. It would be best to look for the same features in paper trading apps.
The trading app should make it simple for you to begin trading right away, even if you have no prior knowledge or experience in the field.
What exactly do we mean by this? Some include video tutorials explaining how everything works, while others allow you to practice before investing real money.
Good Read: Webull Review 2023: Pros, Cons, Free Stock & More
Bottom Line
Paper trading is a great option for new investors who want to get a feel for the market before putting their money at risk in live trading. Paper trading has numerous advantages, including the ability to practice trading techniques for both new and experienced investors.
Webull, eOption, Interactive Brokers, and TD Ameritrade are our top five brokers for paper trading accounts. Webull is especially recommended for beginners who want an easy-to-use interface. Webull also makes it very simple to open a paper trading account.
The best paper trading apps simulate stock price movements. Paper trading is a way to practice trading without spending any real money. It's a good way to learn the basics of trading and how to use your trading platform, but it's ineffective for learning how to manage your risk.
Paper trading is an excellent way to learn the basics of investing in stocks and how to use your chosen platform.
Frequently Asked Questions
Q: Are paper trading apps safe?
You should have no concerns about safety as long as your chosen paper trading app is licensed by a tier-one regulator (such as the FCA or ASIC).
Q: How long should I have a paper trading account before moving on to a real account?
In general, you'll be ready for the real world of trading once your demo account generates consistent profits with a trading strategy that you're completely comfortable with. You can, however, wait as long as you want before opening a real account.
Q: What assets can you trade on a paper trading app?
This varies greatly depending on the paper trading app you use. In the case of our most popular app, eToro, you can trade stocks, ETFs, indices, commodities, forex, and cryptocurrencies.
Q: Do I have to open a live account after using a demo account?
No, you are not required to open a live trading account with a broker simply because you use their paper trading tool. If you're a new investor who has tried a paper trading account and discovered that trading isn't for you, you can easily move on without opening a real account.
Q: Is paper trading app free?
Even though it's a virtual trading app, you can open a free paper trading account and create your own portfolio to track. Please remember that this app is only for informational and educational purposes. There will never be an open trade. There is no real money involved.
Q: Is paper trading profitable?
Paper trading can create a false sense of security and frequently leads to distorted investment returns. In other words, nonconformity with the real market occurs because paper trading does not involve the risk of real genuine capital.
Q: Can you make money from a paper trading app?
No, paper trading apps allow you to trade with simulated funds, so you won't risk or make real money. You must first upgrade to a real money account by depositing to profit from your trading.
Q: Is paper trading realistic?
Yes, paper trading is a viable option. However, it can provide a false sense of security because paper trades do not cause the same level of emotional distress as risking real money.