Last updated May. 24, 2023 by Charles Zemub
20 best online proofreading jobs (earn 50 per hour, no degree) 
Do you know that you can make money from Proofreading Jobs? If you have a genuine passion for reading, you can probably convert your passion into a source of livelihood. But you must find the right opportunity to make money from your love.
Whether you prefer to read articles, books, or magazines, proofreading jobs can be a perfect way for you to walk your path toward gaining financial freedom. So what are the best online proofreading jobs to consider? In this article, you will learn about the 20 best online proofreading jobs to choose from and earn up to $50 every working hour.
What are proofreading Jobs?
Proofreading Jobs are mainly for proofreaders passionate about reviewing a piece of writing and correcting grammar, spelling, and other errors that may occur in any part of the writing.
Proofreaders also check out the formatting of a writing piece and put it in the best position. Hence if you want to become a proofreader, you must learn to detect errors in any given document and correct these errors accordingly.
How to become a proofreader?
If all your dreams rely on becoming a proofreader, you should work extra hard to realize your vision. However, when you fail to follow the right procedure, you will always experience several challenges in your career path.
So what will make you become a good proofreader? If you want to become a good proofreader, you must consider doing the following;
Make reading a passion.
You will never become a professional proofreader when you are too lazy to read a piece of writing. But when reading is your top priority, you can earn a fortune from proofreading a piece of writing for clients.
Learn from experts
No matter your creative approach toward correcting a piece of writing, you still have to learn from professionals in the field. Learning gives you the advantage to improve and render more professional services to clients. Proofreading is a unique profession on its own.
Hence, you must never lose focus while learning from professionals. Most experts are willing to coach you on becoming a professional proofreader. This tutorial may come with a price. You should be willing to fit the price and improve your expertise in the field.
Focus on practicing
Just like writing, you have to read every day to master your proofreading skills. However, reading gives you an advantage over other proofreaders that fail to read more often. Therefore, you must reschedule your daily activities to improve your proofreading skill.
Deal with distractions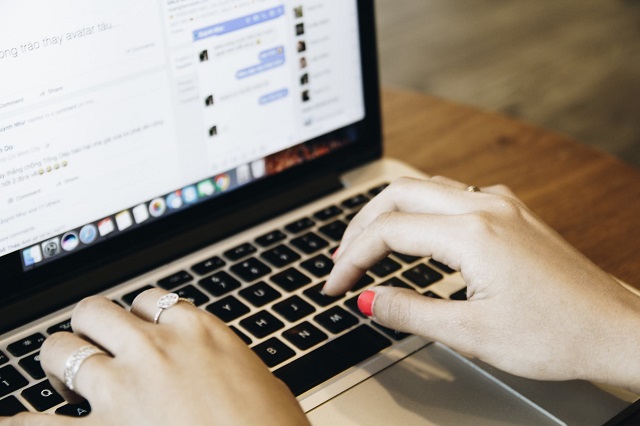 One of the challenging moments you will encounter while improving your proofreading career is a distraction. Since you intend to work from home, you may find it challenging to escape distractions. Hence, it would be best to learn to handle distractions to reach a particular milestone in your career.
To deal with distractions, you must provide a comfortable working environment with an inspiring background. Train yourself to concentrate while executing any task to ensure you complete a greater task before the end of any working day.
Look out for opportunities.
Once you have trained yourself towards becoming a professional proofreader, you should try to check out for opportunities that may come your way.
There are several opportunities out there for proofreaders. But you need to have some experience in the field to qualify for such an opportunity.
20 Best Online Proofreading Jobs
Since you have learned how to become a proofreader, your next target is to find proofreading jobs. With proofreading jobs, you can reach a great milestone in gaining financial freedom within a while.
So what are the 20 best online proofreading Jobs? Despite the thousands of opportunities specially meant for proofreaders, these 20 online proofreading jobs are the best options to consider.
ProofreadingServices.com
Proofreading Services is a unique website created to help proofreaders find their desirable jobs.
Unlike most platforms, proofreading services are specifically meant for proofreaders. Hence, you will connect faster with clients hoping to find professional proofreaders.
Proofreaders earn from $19 to $46 per hour on this platform. But if you are new to the platform, you may find it challenging to connect with clients. Before joining the platform, you have to give your profile a professional look.
So how can you join this platform? Visit Proofreadingservices.com and click on get started. Choose proofreading and editing as your service to render. Complete your profile and begin to earn from your profession.
Having a great portfolio will give your career a book. Hence, you must include your past jobs in your portfolio to increase your chances of working with potential clients with time.
Gramlee
Gramlee is a platform created for only professional editors. So before joining this platform, ensure your proofreading skills are great.
Just like most platforms, you will work remotely for clients. But the company must accept your application before you commence the tasks.
Hence, you will have to submit your application and wait for your employer's feedback before you can earn from the platform.
Gramlee focuses only on editing writing pieces. Clients can visit the platform to buy words and neatly edited works. So how do you apply for editing jobs at Gramlee?
Visit Gramlee and navigate to the Employment Application icon. Once you tap this icon, it will take you to a Google form where you must provide your personal information.
The platform will also ask basic questions to determine your knowledge and experience in proofreading jobs. To provide the information and stand a chance of getting the job.
Click worker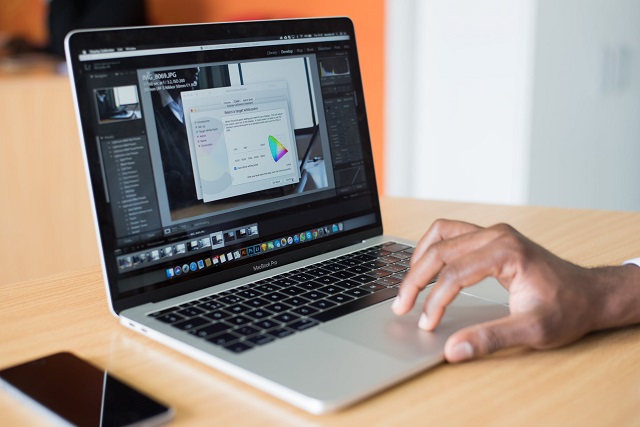 Clicker Worker is one of the best platforms to check out for proofreading jobs. The platform offers proofreaders the platform to connect with high-paying clients. As a proofreader, you should consider signing up on click worker, as it's a great platform to start your proofreading career.
Aside from proofreading, click worker is a platform that offers editing, translating, and services. But among these services, the platform focuses more on rendering proofreading services. Hence, proofreaders must sign up to inspect and correct text on this platform.
Most jobs on this platform strictly depend on current trends and the latest situations. Hence, you will surely find it fun working on this platform.
Like most platforms, Click Worker pays its proofreaders well. However, your earnings depend on your experience and unique experience in handling tasks.
FlexJobs
FlexJobs is another great freelancing platform to consider. Unlike most platforms, the service subscription you will pay on FlexJobs is quite low and affordable. In addition, once you are an active platform member, you can easily connect with high-paying clients.
However, before joining FlexJobs, you should build your portfolio to increase your chances of making it big on this platform. Even without signing up on FlexJobs, you can still search for proofreading jobs and see various opportunities showcased for proofreaders.
But you have to sign up to apply for these jobs. So how do you register on this platform? First, visit FlexJobs.com and click on Sign up. The page will load, and you fill in your details. Once you complete the sign-up process, verify your email, and read the terms and conditions of the platform to understand what you are expected to do.
Get Editing Jobs
Get Editing Jobs is another platform specifically created for proofreaders. Clients visiting the platform are mostly searching for freelancers who work in proofreading and editing. Unlike most platforms, Get Editing Jobs will provide you with thousands of editing and proofreading jobs to execute.
This implies that you will always have the opportunity of getting a client on this website. However, your proofreading skills must be professional enough if you hope to win a gig. Get Editing Jobs has a job board that samples many jobs for its users.
The website made it easier for employers to post free jobs directly for its users. Due to its easy-to-use features, employers and freelancers use the platform to connect. You can become part of the platform by simply signing up.
Proofreading Pal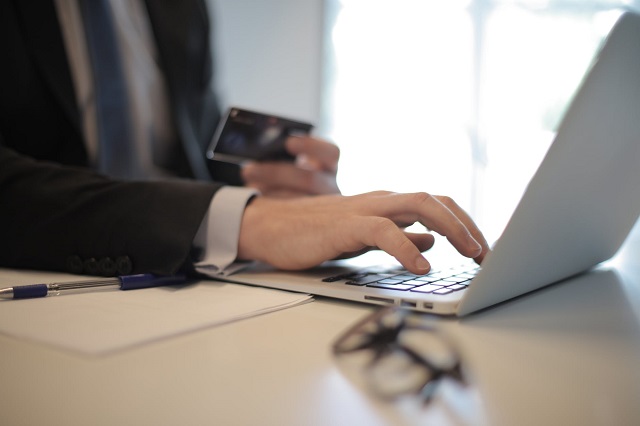 ProofreadingPal is a website where you can earn more than $500 per month for executing proofreading jobs. Proofreaders on this platform specifically edit all kinds of writing pieces, including academic paperwork, personal documents, business paperwork, manuscripts, and more.
The platform also welcomes the application of students with a GPA of 3.5 and above. Hence, this platform can favor professionals and young college students. However, Proofreading Pal prefers to work with experts who have obtained a Bachelor's degree and over five years of working experience.
Hence, newbies in proofreading may not find their stand on this platform. Furthermore, as a newbie, your chances of finding jobs on this platform may be limited due to their strict demand for seasoned proofreaders.
Writing Jobz
Writing Jobz focuses mainly on providing writing jobs, proofreading, and other related services for clients. Hence you may consider WritingJobz as one of the best platforms to hunt for proofreading jobs, as your chances of getting one are high. In addition, the platform renders services such as a book, online blogs, and academic and new sources proofreading to clients.
Due to the maximum satisfaction derived from clients, thousands of people often visit the platform hoping to connect with experts in various proofreading fields.
You may begin your proofreading career on this platform by executing a simple language task. After that, you can create a stronger client base and land bigger paying opportunities.
Most proofreaders on Writing Jobz often earn about $11 editing a page. This implies that the more pages you edit will determine the exact amount you make at the end of each working day.
Hence, you must increase your speed while maintaining quality to profit from the platform.
Scribe Media
Scribe Media is created as a company that helps freelancers in the proofreading field connect with clients needing editing services. Like most platforms, you must have strong proofreading skills to stay valid and work with clients.
If you intend to join Scribe Media, remember the platform has high competition. As a result of this competition, you may have to struggle to secure a job.
Sometimes, editing gigs majorly favor only professional writers. So if you are willing to work on this platform, you must have a great portfolio and strong proofreading background.
Unlike most platforms, Scribe Media allows you to receive email alerts whenever a new job is posted. Hence, you can always be among the first to apply for an opportunity.
Wordvice
Wordvice is a platform that provides proofreaders with many online proofreading and editing jobs to execute. This website is the best for people searching for online part-time work.
Registering on this platform requires providing the exact service you want to render and your expected pay rate.
This information will enable Wordvice to know your worth and how to connect you with matching clients. Before you land gigs on this platform, you must complete the application process and submit your resume and an editing sample.
When your application meets the demand of Wordvice, you will be contacted through email and informed when you commence with the task.
Upwork
Upwork is one of the best sites to find proofreading jobs. The platform allows you to select your preferred clients and decide when you can work with witthemhe in person. Like most freelancing platforms, Upwork offers high transparency between clients and freelancers.
You will never feel cheated in any way. Clients hope to scam freelancers who hardly find their way around the platform. This implies that your safety is assured on Upwork. Therefore, you will be allowed to apply for most opportunities.
But your portfolio and profile on the platform will determine the exact opportunities that come your way. Hence, focus on building a professional profile to increase your chances of working with high-paying clients.
Polished Paper
Polished Paper is a platform that connects proofreaders with opportunities to practice their profession easily. However, your skills must meet the platform's standard before you can handle a project.
Polished Paper focuses on providing only professional service to people. So your skills must be highly advanced if you are willing to find a unique opportunity on this platform. In addition, newbies in the proofreading field may find connecting with clients on this platform challenging.
But there are other options if you are new to the proofreading field. To join this platform, visit polishedpaper.com and sign up. After that, upload your resume and answer 35-question tests to complete the registration process. You will be notified via email once you provide a satisfactory answer to the platform.
Freelancer
Freelancer is a great platform for proofreaders. The platform has similar features to Upwork and other freelancing platforms. Professionals in the proofreading field can embrace the platform to find their way around.
Whether you are new to a proofreading career or a professional proofreader, Freelancer is a unique platform. Here, you will connect with other ambitious proofreaders searching for clients to work with.
Before a client considers working with you, your profile has to be attractive enough to capture the person's interest. Hence, you must include interesting information about your work experience to help you connect better with clients on this platform.
EditFast
EditFast focuses on helping people to put their writing work into the right shape. The platform does this by connecting clients with proofreaders. More proofreaders have continued to use this platform as it has a high level of transparency.
This implies that you will certainly win a gig if you are qualified to handle such a gig. But before you consider earning from the platform, you must sign up and pass the EditFast review successfully. But your ability to win editing gigs on this platform highly depends on your client's cooperation.
Hence, endeavor to appear professional before looking out for jobs. EditFast pays its editors via PayPal. The platform holds back 40% of the total project price and pays 60% to the editor. You should read other terms and conditions before signing up on the platform.
LinkedIn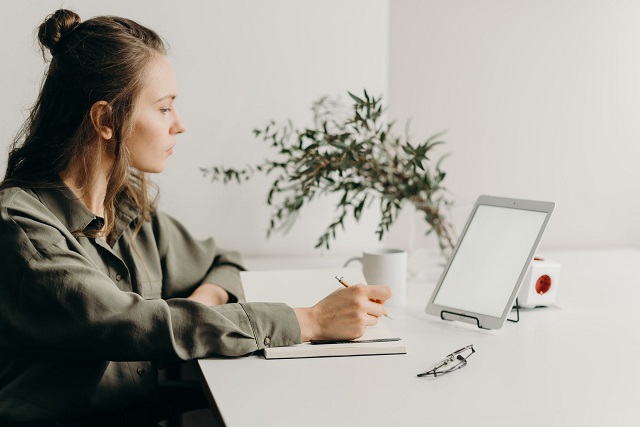 If you are a professional proofreader, LinkedIn is one of the best platforms to consider. On LinkedIn, you will be able to meet thousands of clients and companies needing related services. First, however, you must promote your skills to increase your job chances.
LinkedIn also has a premium version, allowing you to connect with potential clients faster. As a result, you may have to consider enrolling in the LinkedIn premium program to increase your chances of winning potential proofreading gigs.
If you are a newbie, you can still learn your way around the platform and see how professional proofreaders compete for jobs. Your consistency will likely determine your success on Linkedin.
Wordfirm Inc
Wordfirm Inc. focuses on offering editorial tasks and publication of writing a piece for clients. Unlike most platforms, Wordfirm Inc allows proofreaders to take all their time reviewing a writing piece and making the necessary corrections before submitting the task. As a result, the Wordfirm application process may take some time.
But you should give it your best to ensure you are selected at the end of the process.
Lion Bridge
Lion Bridge is one of the biggest communication companies that focus on employing proofreaders to execute several tasks remotely.
Unlike most proofreading job platforms, you will not discover new jobs on your list. Hence, you must return to the platform occasionally to find proofreading jobs that best match your profile.
Kirkus Media
Kirkus Media is a platform that offers jobs to proofreaders. Most jobs you see on this website are remote, and you must have experience in the field before enrolling for the job.
Contena
Content is one of the best platforms for proofreaders, writers, and editors. In this community, you can find several resources that can enable you to become a great proofreader and connect with high-paying clients.
Contena is a platform that provides you with good working flexibility. However, to access more resources, you must start with the Contena membership program.
In this membership program, you must pay $42 per month. Indeed, this price is worth it as you can earn back your money with time.
Fiverr
Another great platform you should consider joining as a proofreader is Fiverr. You can comfortably say that Fiverr is a great platform for newbies in the proofreading field. In addition, newbies and professionals can actually connect with clients on this platform.
Although you won't make it big, you can acquire several experiences from Fiverr to boost your proofreading career.
Cactus Global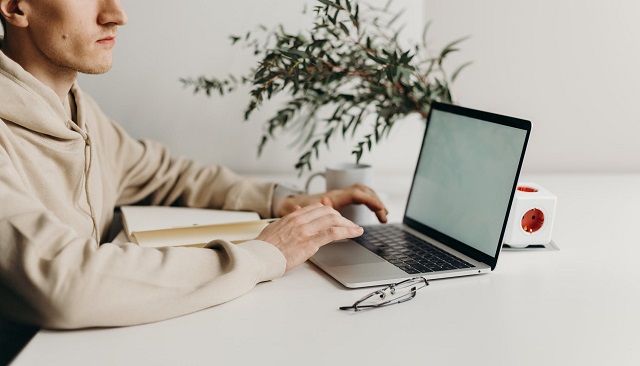 Cactus Global is a company that provides proofreaders with remote jobs. Currently, the platform has more than 2000 freelancers executing several client jobs.
As a result of the Professional services rendered by the company, Forbes recognized them as one of the top 100 companies that specialize in offering remote jobs to people. As a proofreader, you can find your way around the platform and stand the chance of connecting with clients.
Conclusion
Thank you for reading this article up to this length. If you are still reading this piece, note that you have come too far to back down.
As your plan relies on finding the 20 best online proofreading jobs that pay up to $50 per hour, if you implement the 20 best online proofreading jobs listed above, you will realize how fast you will connect with high-paying opportunities.