Instagram is a great place to share your life with friends and family, but it can also be an excellent way to make money.
There are plenty of ways to earn money on Instagram, from selling your own products and services to working as an affiliate marketer or virtual assistant. Check out this list for some of the best ways to make cash on this popular social media platform.
1. Become an influencer
Influencers are people who have a large following on social media and can influence the purchasing decisions of their fans.
To become an influencer, you need to build a strong following on Instagram, which is why it's important to take your time when growing your account.
There are two main ways to get more followers: by posting high-quality content regularly and by paying for ads (which we'll cover later).
You should aim for at least 1,000 followers before trying out paid promotions as this number will help you get results from promoting products or services through ads.
This isn't easy; however, with time and patience, you can grow your own personal brand through regular posts that showcase your unique interests and style while also providing valuable information about them too.
2. Post sponsored content
You may have heard of this term before, but what exactly is sponsored content? When you post a photo or video of yourself using or wearing a brand's product to your Instagram account, that company will pay you to promote their product.
This type of advertising is more commonly known as influencer marketing. There are a few steps involved in the process:
Find brands that would be interested in working with you. Do some research on companies and products similar to yours and look for companies that use influencer marketing for promotion purposes.
You can also search online for companies offering sponsorship opportunities for example, there are several websites where people can sign up as an "influencer" and receive offers from brands they could potentially work with.
Once you've found some potential sponsors, reach out via email or social media asking if they'd like to collaborate. It's important not only to find relevant brands but also ones that align with the aesthetic and values of your personal brand.
3. Create your own online store
If you have a passion for creating things, building an online store can be a great way to make money on Instagram. You'll need to have something unique and/or compelling to offer in order to be successful.
Take the time to figure out what that is and how much it will cost you in terms of materials, shipping and labor before setting up your online store.
Once your business is established, it's time to start marketing! Social media platforms like Instagram are excellent platforms for connecting with customers interested in buying from small businesses like yours.
Make sure your page has an aesthetic image (a logo works well) as well as clear instructions about how customers should place orders or contact you if they have questions about their orders.
Keep track of where each customer comes from so that when one refers another person who becomes a customer, he or she gets credit for bringing the new business into the fold.
This is known as "referral marketing" because each new sale results from referrals made by previous customers who wanted others to see what they had purchased previously at another location.
4. Sell others' products as an affiliate marketer
To make money with Instagram, you can sell someone else's products as an affiliate. But first, you need to know what that means.
Affiliate marketing is when you earn money by promoting other people's offerings. If someone clicks on your link to buy a product and then buys it, you get paid a commission.
In affiliate marketing, the person who owns the store the merchant pays a commission to every person who brings in new sales for their store.
The best part about making money with Instagram as an affiliate marketer is that there are lots of different types of businesses where this applies: home décor and furniture; fashion clothing or beauty products; fitness gear; kitchen appliances like bread machines
You don't have much guesswork involved because there are already thousands of merchants out there ready for your business.
5. Become a virtual assistant
Becoming a virtual assistant is an easy way to make money on Instagram. You can work remotely for various companies, including social media agencies, SEO companies, and blogging platforms.
The pay varies widely depending on your skill set and what you're offering. There are many benefits of being a virtual assistant:
You can earn extra money by doing something you enjoy (shopping).
You can work from home or anywhere with Wi-Fi access.
You don't need any prior experience in this field just some basic computer skills are required (you may need to learn new programs).
6. Start a photography business
If you have the skills and creativity, you can start your own photography business. There are many ways to do this, but I'll give an overview of what I think are the best ways:
Sell photos directly to companies, individuals, and publications. Companies may want to use your photos for a variety of things including advertisements or social media posts.
7. Publish your own book
If you have a book in you, then it's time to get it out. Or, if you want to write a book but are too scared of the publishing process, ask someone who knows how to do it for help.
If you don't know how to publish a book or want someone else to do it for you, there are plenty of companies that can help with the process and even market your book online. But remember: once you sign away your rights as an author (and they will), they own all rights forever including profits from future sales of your work.
8. Rent out your clothes
Renting out your clothes is a great way to make money, but it can be hard to find people who want to rent your clothes. If you have a lot of followers, however, this might be an option worth exploring.
If you're interested in renting out your clothing on Instagram (or anywhere for that matter), here are some things to keep in mind:
Look for quality pictures of items that have been well-loved or well-worn by yourself or others. Weeding through these items will help ensure that potential buyers will know exactly what they'll receive when they order something from you.
Don't sell anything that doesn't look like the photo(s). People want what they see on social media.
How much does Instagram pay for 1k followers?
To the average person (or even aspiring social media maven who doesn't know much about marketing), 10K might seem like an unattainable number, but there are tools out there that can help you reach it in a reasonable amount of time.
One way is through Followlike this service allows users to buy and sell Twitter and Instagram likes and followers.
For $10 per 1,000 followers, you can use this tool as a shortcut for acquiring 20,000 new followers for your account which would bring you right up to the recommended figure.
If you'd rather go the organic route, try following other accounts that are similar to your own and engaging with their content. This will help you build a following of people who like your posts and want to see more from you.
You can also try using a tool such as Manageflitter, which allows users to search for specific accounts by keywords or hashtags so they're easier to find.
How to make money on Instagram without followers.
It is possible to make money on Instagram without followers. The secret is using hashtags. Hashtags are words that link your post up with other posts about the same subject.
People can look at other people's posts on a hashtag and then click on the hashtag to see more pictures all about that subject.
One of the most common hashtags you will see when you search for something on Instagram is #love. People use this hashtag for everything from fashion to food to travel.
You can use hashtags to advertise your business on Instagram or just get more followers.
PAA
Can I earn money from Instagram?
In the past, there were a few ways to make money on Instagram, but Instagram just removed the last way from their platform.
The only way to earn money from Instagram nowadays is via advertisements. And you earn money by promoting brands using your Instagram account.
When you promote a brand or an advertisement, they pay you. If you have a lot of followers, they pay more than if you have fewer followers. Thus, if you want to earn money from Instagram, you have to build up your audience.
The more followers you have, the more brands will pay you to promote their products on your account.
How do you get 1k followers on Instagram in 5 minutes?
There are so many apps available to help you get 1k followers on Instagram in 5 minutes, and once you find the right one for you, it's easy to get 1k followers on Instagram in no time.
Satisfy Your Photo-Sharing Urge With These Apps If you're an avid Instagram user, these tools will become your best friends:
The app: InstaFollow This simple app lets you browse other people's profiles by location, and check out their photos in a grid format. By tapping their name, you'll have the option to follow them via a direct message.
You can also see what other people have checked out from your profile, which is a handy way to keep track of things and make sure your photo catalog is always up-to-date.
This app lets you give likes and comments as a way of saying thank you to users who follow you.
Since Instagram doesn't allow you to favorite (or like) someone's photo more than once, Heartbeat offers a workaround that still allows users to participate in an appreciative way.
How can I make money on Instagram without selling anything?
You can make money with your Instagram account. Here are some ways you can start making money on Instagram:
Set up a Patreon page and create an exclusive IG account for patrons only. Patrons pledge different amounts of money each month, usually starting at $2 per month.
These pledges go towards creating new content, which is posted exclusively on Patreon. This is a great way to get paid by your fans directly for creating content they love.
Create affiliate links for products related to your niche. If you have an affinity for cooking, find products that relate to cooking and create affiliate links for them.
If someone buys one of these products through your link and you get a commission from it, then this could be another way to make money with your account.
-Sell shoutouts/promote yourself. You can sell shout-outs on your account, which is a great way to make money with Instagram if you have a large following.
This works by having people pay you to promote their account in their bio or story for a specified amount of time, usually anywhere from $5 to even $100+. If you don't want to do this but still want to make money, you can promote yourself.
This works by having people pay you to advertise their product or service on your account for a specified amount of time.
How do I promote my Instagram page?
Here are a few guidelines to make it easy to promote your Instagram page: Post quality content. The first thing people will see when they find your page is a stream of your photos, so make sure they look good. Post shots that are interesting, artful, and high-quality.
If you've got a phone camera (and some phones are better than others for taking great pics), that's fine; just make sure you get a good angle, use some creative lighting if you can, and experiment with different filters.
Also, pay attention to your photo captions. It's cool to include hashtags in your caption as well as in the description, but don't go overboard with them.
Make sure your content is relevant to your niche. If you're a fashion blogger, post outfits that people would want to copy; if you're a travel blogger, share photos of stunning destinations.
Who is the highest-paid Instagrammer?
The number one highest-paid Instagrammer is a 21-year-old Argentinean model named Giselle Bündchen with over 15 million followers.
Bündchen was ranked number one by "Forbes" and also ranks as one of the top models in the world with an estimated net worth of $45 million dollars.
The second highest-paid Instagrammer is a 19-year-old Brazilian named Lucas Justiniano who has 2.8 million followers. Justiniano gets paid around $800 every time he posts a picture on his account.
The third highest paid Instagrammer is an 18-year-old model named Kendall Jenner with over 6 million followers. Jenner makes around $600 every time she posts a picture on her account, which is almost twice as much as Justiniano.
Jenner is also the highest-paid model on this list with an estimated net worth of $18 million dollars. The fourth highest paid Instagrammer is a 17-year-old named Luka Sabbat with over 2 million followers on his account.
He makes around $600 every time he posts a picture on his account, which is almost twice as much as Justiniano gets paid for each image that he posts.
Which social media app pays the most?
When it comes to social media apps that pay the most, there are two main choices: Instagram and Twitter.
Both of these platforms allow easy access to their revenue-generating options, so they both have a pretty quick turnaround time for getting money from them. Here are some tips for getting the most out of each application.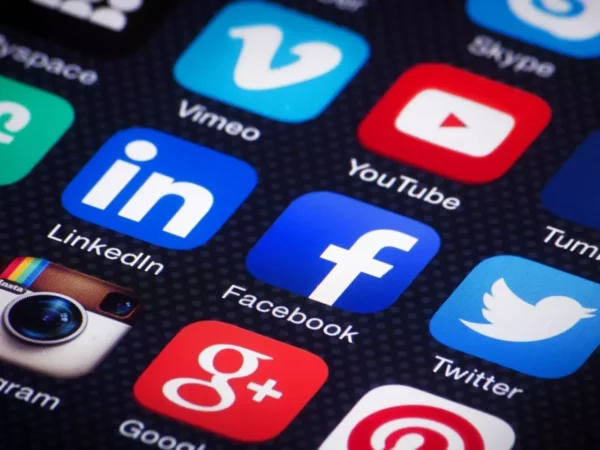 For Twitter, posting links in your tweets is one of the easiest ways to make money. Just use the short link function when you're tweeting about something you want to promote; if your link gets clicked on, you get paid a small commission for each time it happens.
The more people who click on your link, the more money you make! Facebook has a similar feature where you can post links from within your posts just like Twitter.
Every time someone clicks on one of those links and buys something from that page, you make money.
You can also use Facebook's ad platform to promote other products and services on your page; if someone likes one of those posts, you'll get a small commission as well.
Summary
There are so many ways to use Instagram to make money, it's hard to know where to start. But don't worry, we've covered all of the bases here. Hopefully, you've found something that inspires you and gives you some ideas on how best to pursue it.