Last updated Mar. 12, 2023 by Charles Zemub
You don't need to join an advertising agency to get paid for posting ads when you can do it online. Advertising is big business, and those familiar with the industry constantly earn. In addition, many companies and brands want to expand their product and services through promotion and advertising. These companies are willing to pay advertisers handsomely to get their businesses out there.
However, most of these companies prefer their ads online, and if you're familiar with posting ads online, you might get the nod to work for them. You can make money posting ads as a side hustle or full-time worker. The choice is yours, and the money you can make on this venture is limitless, depending on your level of commitment. Here are the nine legit ways to make money posting ads.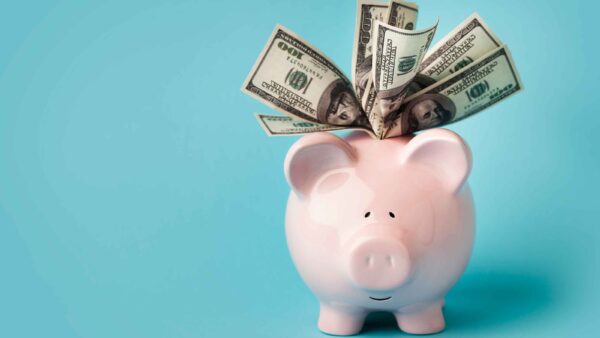 1. Working as a Social Media Influencer
Social media has provided many opportunities to earn money on various platforms. One of the profound ways to make money on social media is by posting ads. However, social media advertising is successful when you have a large following on any platform. You can become a successful social media influencer with natural or active followers.
A career as a social media influencer offers you the opportunity to get advertising gigs from various companies and earn. Becoming a professional social media influencer is easy if you can leverage your unique skills, talent, or anything of interest that would attract followership. Then, you must create content, have people follow you actively, and use the medium to post ads.
However, becoming a social media influencer takes time and patience. First, you'll need to build your page and increase your popularity through exciting content to attract followers. Once you have a sizable following, then you're all set. You can now begin to post ads at the beginning, in between, or at the end of your content.
2. Through Facebook Advertising
Facebook advertising is one of the incredible ways to make money posting ads. Even better, Facebook allows you to easily create a business account for free and get paid for posting ads. For a start, posting sponsored ads will help increase your Facebook followers and improve your brand.
When you have a decent number of followers, you can share an ad link; your followers will click on it, view it, and endorse the products or services you're advertising. The more followers, content, and engagement you have on your account, the better your chances of attracting companies ready to pay you for sharing their ads or content.
3. Posting ads on the Blog
One of the popular ways of posting ads is via blog. You can earn a decent amount by posting ads on your blog. However, you'll need to create a blog before leveraging this idea. The first step to building a blog is choosing a suitable niche, and then, after completing the blog, post optimized content on it.
Furthermore, work to ensure your blog's traffic increases; when it does, you can start earning using various programs that pay to display ads on a blog. Meanwhile, Bluehost helps you to build a blog to serve this purpose. It costs only $3.95 per month to start, and you'll be given a free domain name to set up.
When visitors click the ads on your site, your funds automatically increase. You can place ads in any blog area at the header, bottom, or footer. However, we recommend posting at the title, which visitors are more likely to see. Many programs pay you money f on your blog,g including AdSense, Mediavine, sponsored posts, etc.APracticingThrough Pinterest
Pinterest is an incredible platform to make money posting ads. However, Pinterest is quite different from social media, but opening an account on the forum is free. To start earning on Pinterest, you'll need to grow your following and ad place ads for your brand and other companies.
Pinterest has an advertising platform known as promoted pins. In many ways, ads on Pinterest are similar to Facebook ads. The difference is that you'll need to create attractive pins. Pins are images that attract people's attention and make them want to click and visit your Website. Like Facebook ads, the company pays you to post their ads based on your level of engagement, meaning the more followers you have, the better your chances of getting more advertising gigs.
However, unlike Facebook, Pinterest charges a small fee depending on your number of clicks. Also, the amount you pay per click depends on your bid, but you can get clicks as low as $0.15 each.
4. Posting Ads on YouTube
You can create and monetize a YouTube channel by posting ads for companies. However, just like most social media sites, you'll need to generate engagement and gain a sizable following before you can be opportune to post ads on your YouTube Channel. You can also make some extra cash by attaching affiliate links to specific products, which you can recommend in your videos.
In addition, you can make money on YouTube when companies sponsor you to advertise on your channel. Some companies may even strike a deal to be your partner, especially when your track goes viral; this pays more than any other form of YouTube promotion.
Another way to earn on YouTube is by purchasing YouTube ads. If you have a product or service, you intend to advertise, for instance, you can buy advertisements that'll lead directly to a landing page on your Website each time a viewer clicks on them. However, the ads are embedded in the videos.
You'll earn part of the profit from each product each time someone purchases via your link. Posting ads on YouTube is free of charge, but to achieve more, we recommend posting product or service ads with a high price to cover the money spent on your effort to publish the video.
5. Affiliate Marketing
This is another profitable way to get paid posting ads. What makes affiliate marketing stand out from other similar means is that you'll get paid for posting ads regardless of whether the viewer purchases the product or not once they click the ad. Affiliate marketing is used to promote other people's products or services.
You'll need to register with an affiliate marketing company, such as Amazon Associates, MazBounty, or FlexOffers. Then after registering, find products or services you want to endorse, get the product link, and share it on your blog, social media platform, or e-mail. You'll earn a percentage of the item purchased each time a customer clicks on that particular link and buys the product from the affiliate website within a specific period, which depending on the platform, is between 30 to 60 days.
Furthermore, you can still earn even if the customer buys a different product from the Website. CJ.com and Wealthy Affiliate are the two most used affiliate marketing networks on the internet. Creating an account on the platforms above is free, after which you can begin posting links of the related products available for commission. Other excellent affiliate marketing platforms where you can make money include jvzoo.com and Paydotcom.com.
6. Become a Social Media Manager
Becoming a freelance social media manager is one of the legit ways to make money posting ads. Most business owners know that social media ads are a cost-effective way to gain customers but don't know how to do so. Therefore, your services would be greatly appreciated and well paid for when hired.
However, to become a social media manager, you must learn basic skills. Once you acquire the skills of posting ads on social media, you can apply for gigs in big companies to promote their products and services. The best platform to work as a social media manager is Facebook,k and using Facebook ads, you can get many customers.
Most social media managers earn $1 to $2 per client monthly. However, if you decide to take the job on full-time bases, you may make a lot more than that. Most clients may also give you the money to pay for these ads, and the funds will not be deducted from your monthly payment.
7. Posting Ads on Instagram
Do you know you could earn from your Instagram account? You could make a few dollars posting ads on your account. Ifluenz and Izea are some of the most popular platforms that pay for posting ads on Instagram.
Influenza, for example, pays you for connecting with advertisers who appeal to the Millenials and want to post their ads. The requirement is for you to have 5,000 followers or more and an active PayPal account. For a start, you could earn at least $10 per post, and as your followers increase, so is your money.
8. Become a PPC Professional
Becoming a Pay-Per-Click (PPC) professional is another great way to make money posting ads. A PPC specialist plan, develop, and monitor search engine campaigns, including Google, Yahoo, and Bing. To become a PPC expert, you'll need training and skills in paying-per-click campaigns and an excellent portfolio to attract customers. In addition, you can get hired by companies to handle their internet campaign ads. You could also leverage platforms like Fiverr to get gigs for PPC campaigns.
5 Legit Ways to Make Money Posting Ads Offline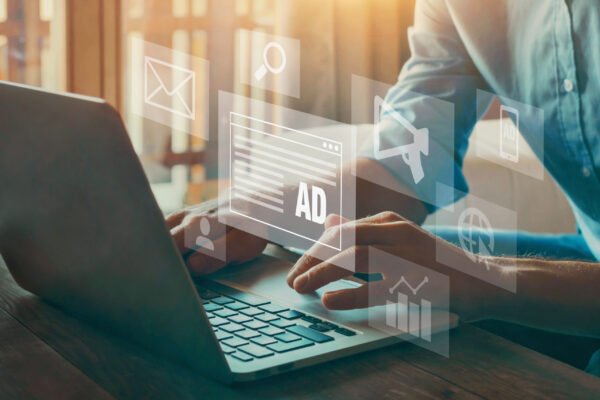 Through Marathon
You can make money posting ads offline by advertising products or brands by participating in races or marathons. Many companies today are willing to sponsor marathoners to promote their brands or products. For instance, brands like Adidas and Nike support athletes who agree to participate in racing events.
However, there are also local brands sponsoring marathoners and marathon events to promote social responsibility or charity works and, at the same time, promote their brands. Therefore, you can participate in these sponsored marathons to make money, plus you get the opportunity to burn excess fats and get in shape.
Advertising on your car
Although it has existed for a while, car advertising is one of the most profitable forms of advertising. Companies like Carvertise pay a decent sum to have their ads placed on your car. In addition, other national and international companies are willing to pay you if you agree to paste your car with advertisements about their products or brand. So if you want to earn extra cash, consider car advertising.
Tattoo ads
If you can tattoo your skin, why not make it a win-win by making extra bucks for it? Companies are willing to pay you for tattooing their product or brand to advertise. Depending on your choice, it could be a permanent tattoo or a temporary one. And depending on how noticeable your tattoo is, you'll be rewarded handsomely.
Hosting an Event
Your job description here is managing vendors, coordinating schedules, and facilitating venues. Hosting an event is a lucrative way to earn money offline. If you can pull this off, you will make approximately $700-$1,500 per event now, imagine planning a massive event and then multiply that by 3. Most of these events are conferences, weddings, seminars, and launchings, which may not be too difficult to set up considering your pay.
Participating in other Sporting Competitions.
Just like marathons, there are other sporting events where you can earn by posting ads offline. It could be international or local events with companies looking for whom to wear branded items. Some companies also pay to advertise at festivals, cheer-leading groups, and other related events. All that is required is that you either promote by participating in the event or by cheering in the stance with ads of their products visible on you.
What Sites Posts Ads for Free?
Advertising is expensive, but some sites allow you to post ads for free. These sites are available primarily to grow small businesses and brands. Here are the 15 best places to post ads for free.
Google My Business
Facebook Messenger
eBay
Facebook Market Place
OLX
Location
Adpost
Craigslist
Oodle
Gumtree
Geebo
PennySaver
Hoobly
classifieds
Sales Spider.
People Also Ask
Which Website is best for Earning Money by Watching Ads?
The best sites that pay you to watch ads include Swagbucks, MyPoints, InboxDollars, iRazoo, AppTrailers, and many others. These sites pay $20-$35, depending on your level of commitment. More so, their payment methods are either PayPal or gift cards. To earn, you'll need to sign up to one of the above websites and consistently watch ads; you can withdraw once you reach the minimum threshold.
How Can I Earn Money by Posting Ads?
You can earn money by posting ads for companies or brands. You could post the ads on social media, websites, or offline. Social media sites where you can post ads and earn include Facebook Marketplace, Instagram, Twitter, and YouTube. However, you'll need to have a sizable following on any of the platforms to attract clients. Your clients are companies looking to promote their brand or products and are willing to pay you to endorse them.
How much will I Earn Posting Ads?
The amount you make posting ads depends on the platform you choose, your agreement with the company you're promoting, and your level of commitment. However, you can earn up to $100 using platforms like Adsense, Affiliate Marketing, and Text Links, usually used for blogs. On social media, you can make from $20-$35 per client monthly, which also depends on your level of commitment.
Frequently Asked Questions
What Apps Pay You to Watch Ads?
The apps that pay for watching ads include InboxDollars, Swagbucks, GrabPoints, MyPoints, iRazoo, Viggle, and FusionCash. These apps deliver between $10-$25 per ad, and their payment method is usually via PayPal, gift card, or direct deposit.
How Much Do 1K Instagram Followers Make?
Generally, 1K Instagram pays $10, but this also depends on the client you're working with. More so, the more followers you have on Instagram, the better your chances of earning more and attracting clients. Rates are also determined by audience demographic, engagement, quality of content, and recognition.
How Can I Make $200 at Home?
You can earn $200 working at Home by leveraging social media jobs, blogging, and posting ads. Facebook advertising, affiliate marketing, and watching ads earn money. You can make $10-$25 per day working on these online platforms, which can accumulate to $200 by the end of the month.
Is Google AdSense Safe?
Google AdSense is very legit and a safe way to earn money. You can earn on Google AdSense by linking it to your blog or app, which will display ads for visitors on your blog and reward you with real cash. However, your blog must have traffic and many visitors to become an accredited Adsense user.
Is Watching Ads for Money Legit?
Earning from watching ads is legit and accurate. It is an excellent way to earn passive income and extra cash for your hustle. Signing up for sites or apps that pays you for watching ads is safe and a great way to make extra money. Some legit Apps that pay for watching ads include InboxDollars, Swagbucks, GrabPoints, MyPoints, iRazoo, Viggle, and FusionCash.