Last updated Sep. 11, 2022 by Benedict Osas
Earning money from your mobile phone has never been easier. However, in recent times, when there are a lot of high-paying apps, you shouldn't complain about being cash-strapped.
For some of these highest paying apps, you take surveys, while for others, you run errands around your locality, freelance your skills or even rent out unused things. But, ultimately, you will be making money.
Read on to discover in the list below forty highest-paying apps you can install on your phone to earn money instantly.
What Is The Highest Paying App?
Survey Junkie is the highest-paying survey app, and with a single survey, you can earn about $50. Swagbucks is a close second. However, with the gig and sharing economy apps like Upwork, Uber, and InstaCart, you can make up to $100 or more daily.
What Apps Will Pay You Instantly?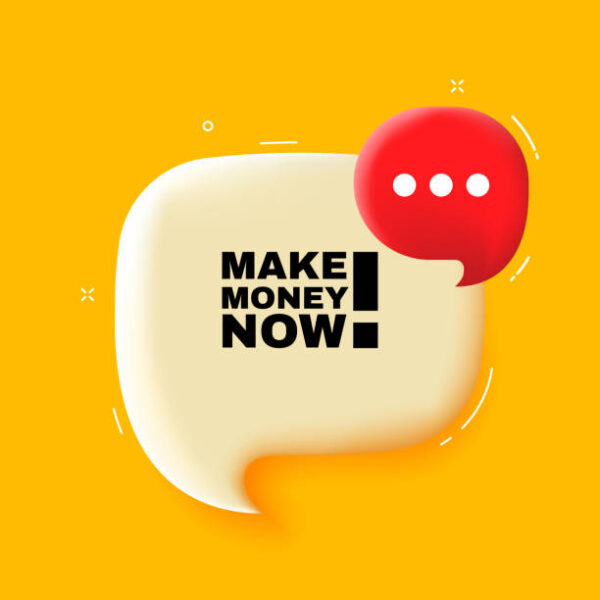 Most apps have a minimum withdrawal threshold, especially paid survey apps. So it is not so easy to get paid instantly.
However, ride-sharing apps such as Uber and Lyft allow you to get your money instantly. In addition, the Field Agent doesn't have a minimum withdrawal threshold, so they pay you immediately.
How Much Does JustPlay Payout?
JustPlay has a low minimum withdrawal threshold of just $2. However, the thing with this app is that the coin values aren't consistent, so you never truly know how much you're earning.
Sometimes, 900K JustPlay coins could be worth $0.2, and some other times, 350K coins can be worth $0.9. So, it varies from time to time.
What Apps Pay You For Doing Nothing?
You should install paid survey apps like Swagbucks and Survey Junkie if you want to be paid for doing nothing literally.
You can also use InboxDollars to watch videos and play games while lying on your couch and earning money.
40 Highest Paying Apps To Make $1000 Now
Outlined below are some of the highest-paying apps you can install on your device to make $1000 or even more.
Rakuten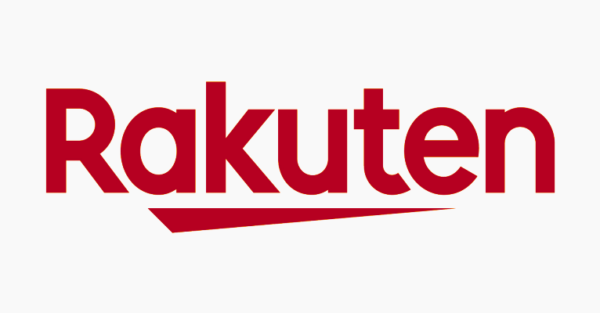 Rakuten is one of the best-known cashback apps available. Unfortunately, it also happens to be one of the highest-paying apps, with a cashback rate of up to 40%.
Once you install the app, search for the retailer you want to buy from, and click the link to the retailer's website to start shopping.
Then, link your credit or debit cards with the app and activate each cashback offer. After that, check out using the card you linked in physical stores.
Dosh
Dosh is another cashback app that pays you good money back when you travel, eat, book hotels, and shop.
Once you install the app, sign up and link your credit and debit cards to automatically receive cashback whenever you use your cards at any participating local and national merchants.
You can get up to 40% cashback using this app to make hotel bookings.
Ibotta
Another high-paying app to make money is Ibotta. Once you install this app, you get cashback for purchasing groceries and shopping in local retail and grocery stores.
You just need to use the app to scan the barcode of the items you purchased at the store and upload a photo of your receipt, and you get cash back.
GetUpside
The GetUpside app can get you cashback on gas at several locations throughout the country. In addition, popular brands are partnered with the app, making it easy to use anywhere.
Simply enter the gas station's information and the payment card number into the app, and you'll be good to go. Additionally, you can earn discounts on dining and food expenses.
Marble
Marble is an app that offers cash back on all your insurance premiums. You simply create a free account on this app and then take advantage of their insurance reward programs.
With the Marble app, you can sync all your insurance policies, including home, car, pet, and many others, together on a single dashboard and earn up to 5% cashback.
Swagbucks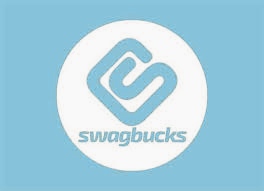 Swagbucks is another high-paying app and very popular app. You start making money the moment you sign up on Swagbucks.
After a $10 sign-up bonus, you can start accumulating points by taking surveys, playing games, or watching videos. After performing these activities on the app, you can redeem them for cash.
Survey Junkie
The market research firm Survey Junkie is widely recognized for its extensive survey library. That means you can get on the app whenever you have the time, carry out surveys and earn some free money.
You can install the app now and join millions of other users to start earning by taking surveys.
Rakuten Insight
Rakuten Insight is a paid survey app. But, unlike some, it pays more than the average paid survey app out there.
There are a limited number of surveys available. So, if you want to earn more with time on your hands, it will be better for you to try other survey apps.
InboxDollars
InboxDollars is also a paid survey app like Swagbucks and Rakuten Insight. In addition to being paid after taking a survey, you also get paid to read emails using this app.
Users are financially rewarded for the time and effort they invest in the app. For example, doing something as basic as filling out a survey may get you $20.
SurveyMonkey Rewards
SurveyMonkey is a high-paying survey app that many businesses use to gather their customer's feedback.
You can sign up after installing the app from any app store to get started. It's also a promising app because the survey won't take more than three minutes, and the pay is better than some other surveys.
Surf
With the amount of time you spend on the internet, you can install the Surf app to cash in rewards while browsing the net.
The Surf app doesn't include any ads, surveys, or changes in your browsing activities.
Even better, you passively earn money for the day you're already sharing.
MobileXpression
MobileXpression is a market research panel app that you can easily make some money from. Once you install the app, it functions in the background to your browsing activities and habits and pays you for your data. With this app, you get a free $5 gift card and redeemable gift cards every week after your first week. You also get paid for installing this app at the end of an entire year.
Nielsen Computer & Mobile Panel
The Nielsen Computer & Mobile Panel app was built to collect data so that they can publish research about smartphone usage.
The software needs only be installed once, then it will quietly track your phone's activity in the background. By installing this app, you're entered into a $10,000 monthly sweepstakes and get paid a certain amount via PayPal if you keep the app installed for a year.
Honeygain
Honeygain is another app that allows you to earn passively upon installation. For example, you can earn up to $50 a month by sharing your unused net traffic with data scientists.
But, before installing the app, ensure you're on an unlimited plan.
SavvyConnect
With SavvyConnect, you get paid just for installing the app. The app uses advanced technology to retrieve data as you browse the internet and pay you about $5 per month for every connected device.
So, you can install the app on all your gadgets to increase your monthly earnings.
Fiverr
Fiverr is another high-paying app for freelancers. To start earning on Fiverr, you need to hone any skill you've got at hand and know how to market yourself.
After installing the Fiverr app, register yourself and design the gigs you're capable of doing. You earn money after others buy the gig you're selling and complete the task for them.
Upwork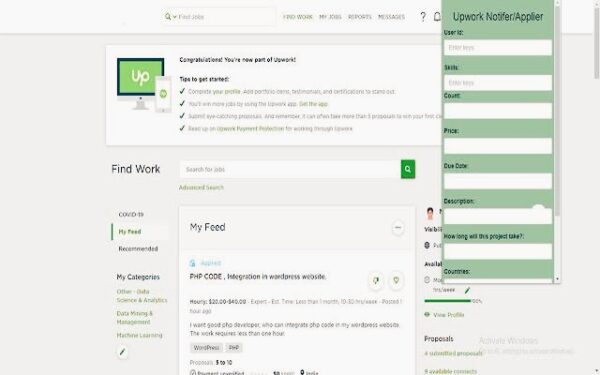 Upwork is an app that provides you with freelance opportunities you can apply for and make a good amount of money. There are many freelance opportunities on this app to make money from any skill you possess, such as writing, proofreading, graphic designing skills, and many others.
Neighbor
You get paid on the Neighbor app, renting out any free space in your home. It could be your basement or shed. You can install the app, sign in to list your free space, and start getting paid when you get people that are interested in the space. Top hosts earn about $10,000 per year for listing and renting out their space.
Steady
Steady is a gig economy app that exposes you to many money-making opportunities. It's even reported that Steady app users make up to $5,500 more per year after joining the platform.
Once you install the app, create an account, and you find different types of money-making opportunities. Browse through the various categories and choose the one you're interested in.
TaskRabbit
The TaskRabbit app is quite similar to the Steady app. However, creating an account on this app will open you to money-making gigs like virtual assisting jobs and running local errands.
The amount you get from this app will depend on the tasks you're taking up and the skills involved. Taskers earn an average of $30 per hour with this app.
DoorDash
DoorDash will allow you to make money by delivering restaurant take-out orders. You get the flexibility to schedule your shifts ahead of time. You can also use the DashNow feature during the peak period when you don't need to reschedule your shift to get a more consistent flow of orders and increase your earnings. With this, you can make up to $25 per hour.
Instacart
You can make more than $100 a day by using the Instacart app. In addition, the Instacart app allows you to shop for groceries and deliver them if you're a full-service shopper.
If you don't have access to a car, you can be an in-store shopper only. With this app, you can set your schedule. But remember that weekends are peak periods and you earn more during these times. In addition, as an Instacart shopper, you get paid for every order.
Uber
The Uber app provides two different opportunities for financial gain. Using the Uber app, you can either drive people around or make deliveries for Uber Eats.
Being a driver with Uber, you get to make money anytime you're available to work and wherever you're. Just install the app, open it and make yourself available to accept gigs that come your way and earn.
You can also go through the food delivery route and make money by delivering food orders from local restaurants.
Lyft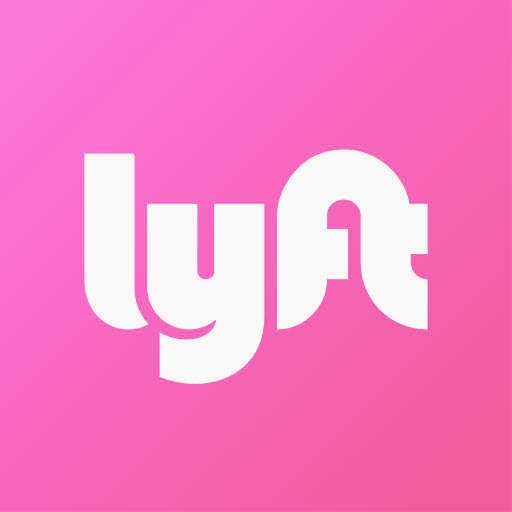 Lyft is a very popular ride-sharing app that allows you to make money by driving people around.
It's pretty much flexible as you set your own desired schedule, and your earnings will depend on your location, offering good services and getting your tips from passengers.
Its destination mode feature can tell the app where you're headed and only take on passengers going in the same direction.
Getaround
You can make a lot of money using the Getaround app instead of letting your abandoned car take up space in your garage.
This app is a top-rated car rental app that can get you up to $500 per month or more if you live in one of the popular travel destinations and have a nice car.
Shipt
If you're free and want to make extra money, you can install the Shipt app and get paid. The app pays you to deliver groceries and other household essentials to its members.
With Shipt, you can earn about $20 per hour for shopping and delivering these household items.
RVShare
You can install and sign up on the RVShare app if you have an RV and don't use it very often. Then, you can rent out your RV for more than $200 to those who need it whenever you're not using it. Top RV renters on this app earn from $15K to $30K per year.
Airbnb
Airbnb app allows you to earn by renting out the extra rooms in your house or a second home you're not using currently. Simply download the Airbnb app, create an account, and start advertising your spare bedroom. On average, Airbnb hosts bring in more than $900 monthly.
Wag
Wag is an app for people that don't mind taking pets on walks. The app has an extensive database of pet owners who need your assistance walking their pets.
By walking these pets, you won't only get paid per hour but also certain health benefits that come with being physically active.
Turo
Turo is a car-sharing app that allows you to make money by renting out your car. On this app, you list your car for rent and set the price you desire. Once there is an interested renter, they contact you, and you discuss the car pick-up time, or you can use the remote lock technology so renters can access the car without physically meeting you.
Rover
The Rover app helps you make extra money by connecting you with pet owners in your locality who need someone to pet sit, dog walk, doggy daycare, and boarding. You can make up to $20 per hour as a walker.
Cashyy
Cashyy is an exciting app for game lovers. You get to earn money playing a variety of mobile games, completing paid offers, and referring other people to install the app.
To make a substantial amount using this app, you need to be very patient and regularly go on the app to play games with incomplete paid tasks. To install and sign up if you enjoy playing games.
MistPlay
MistPlay is another app for playing games and earning money. It's also very popular, with over 10 million downloads.
You get cash rewards for discovering and playing new mobile games. The more you play the games, the more units you earn, and you can redeem the units to get rewards. In addition, you can play games with 3x or 4x unit multipliers to get rewards quicker.
Mode Earn
Mode Earn is an excellent app for music lovers. However, since you're already going to listen to music anyway, why not install this app and get paid to listen to music?
The app has thousands of radio stations to choose from and songs from top artists worldwide to enjoy and get paid for. What's more, is that you can also play mobile games on the app to get paid.
Bookscouter
If you've used books that aren't useful for you any longer, you can make money with time using the Bookscouter app.
Using this app, you can sell old and even new books by registering your information after installing the app.
Once you scan the barcodes of these books using your mobile phone camera, you see a list of buyback prices from book buyers, with the highest prices usually topping the list.
Decluttr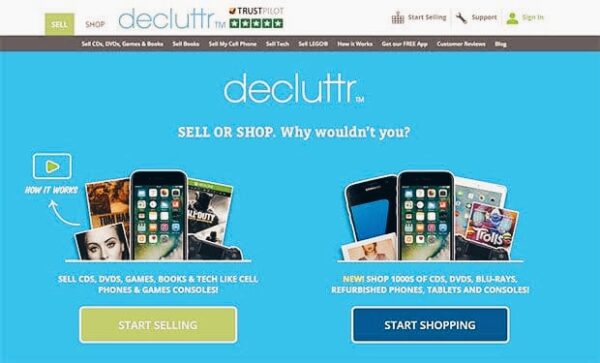 The Decluttr app allows you to make money selling old devices and gadgets. All you need to do is install the app, sign up, submit your electronics and get a free instant valuation of the old gadgets you want to sell.
After accepting the valuation, you can ship the items to their warehouses for free. Their teams check the item when it gets to the warehouses, and you get your payment the next day.
Evidation
The Evidation app partners with health brands to conduct market research that you can be a part of if you install the app.
With the Evidation app, you must track steps, sleep, and log your meals to earn money. These apps sync with any other fitness app you might have been using before.
You also get paid by completing surveys, joining challenges, and posting on social media. In addition, you get any cash earned through PayPal or direct transfer into your account.
Poshmark
The Poshmark app allows you to get paid selling clothing items, accessories, and household goods you no longer need. This will help you declutter your house and earn money in return.
After you install the app, take a picture of the item you want to sell, pick categories and write a description. The apps take a 20% fee when you make a sale, and they send you a free prepaid shipping label.
FieldAgent
You can hop on the FieldAgent app in your free time to earn money. The app allows you to earn while taking up some random tasks in your locality, like going on mystery shopping missions to assess business customer service.
Also, taking pictures of products to check if they're correctly displayed is part of the tasks undertaken. The FieldAgent app pays you per completed task basis.
Gigwalk
Gigwalk is another high-paying app that can earn you a lot of money depending on the kind of tasks you're taking up.
The app functions similarly to the FieldAgent app. You can install and get on the app to browse different tasks around your area. Then, after you find one that's suitable for you, such as shopping, you can take it up and, upon completion of tasks, you get paid from about $5 to $100, depending on the task.
Some Frequently Asked Questions On Apps To Earn $1000
How Do I Get PayPal Free $100?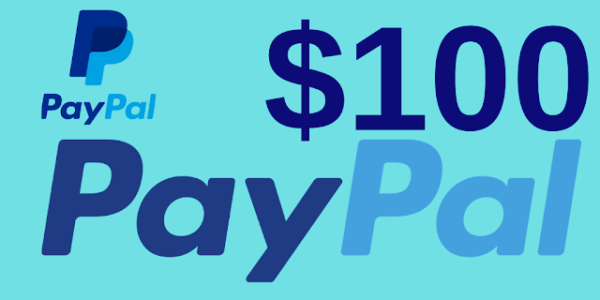 The easiest way to get a Paypal free $100 is by signing up on Swagbucks for free, earning 10,000SB by completing surveys, playing games, watching videos, and finding shopping deals. Then, you can redeem your accrued points for a free PayPal $100.
What Is The Legit App To Earn Money?
The legit app to earn money includes Swagbucks, Rakuten, and Dosh. If you've got time to run errands in your area, you can also install TaskRabbit, Field Agent, and InstaCart on your device.
Final Thoughts
There are a lot of high-money paying apps to make $1000. You can read through our extensive list above and go for anyone suitable for you.
Thankfully, there are some passive ones that you can install, and they just work in the background, so you can go ahead and install as many of these apps as you can.