If you're below fourteen years of age, there aren't many job opportunities that are open to you. However, it is not an excuse to not make money.
Here are nine easy ways to earn extra pocket money as a child.
Tutoring
Tutoring is a great way to make money as a child below fourteen years. You can decide to tutor your classmates, or kids in your neighborhood.
However, you must be good at a subject in order to reach others.
Carwashing
For most youngsters, washing their parents' vehicles is an essential part of their childhood.
However, if you are interested in making extra money, you can volunteer to wash your neighbor's vehicle for a fee.
Garage Sale
If you have a lot of unwanted items in your attics, you can sell them off to make money.
Organizing a garage sale is a great way to make money and get rid of the things you don't need.
Participate in Online Focus Groups
Companies are always on the lookout for ways to improve their goods and services. Hence, you can make money by participating in an online focus group where you share your experience on topics that you're familiar with as a child.
To get started, you can visit Swagbucks, Mailbox Dollars, or Survey Junkie. To sign up for Swagbucks or Survey Junkie, you need to be between at least 12 to 13 years.
With sites like Swagbucks, you can take online surveys and win points which can be redeemed for gift cards or cash.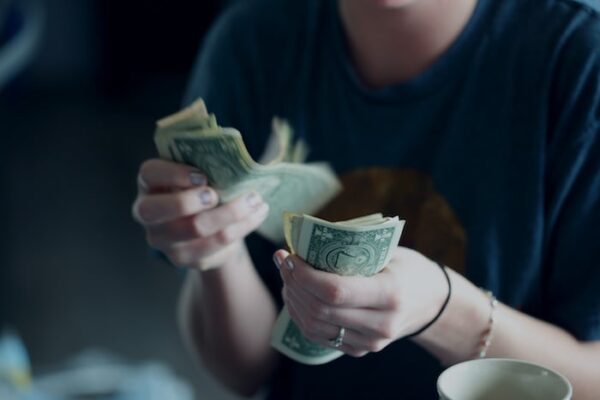 Babysitting
Babysitting is a great way to make money as a child. You can tell your neighbors about the services you offer in order to gain clients. If that doesn't work out, you can visit sites for employment.
There are lots of sites that offer babysitting jobs to kids between nine to thirteen years of age.
Dog Walking and Pet Sitting Services
Most dog owners are in need of people to walk their dogs in the morning. As a child, you can decide to make money by becoming a dog walker or pet sitter.
Pet owners often need petsitters to take care of tasks like dog feeding, dog bathing, dog walking, and more.
To get clients, you need to work on your socialization skills. Meet up with dog owners in your community.
Making Crafts
If you have a talent for making bead jewelry, artwork, keychain, and other beautiful craft work, you can make money.
With the help of your siblings or mother, you can make these crafts in large quantities and sell them to your classmates.
Lawn Mowing
Kids can get money from mowing lawns. If your parents own a lawn mowing machine, you can borrow it and make use of it when you find a neighbor who needs to mow their lawn.
Recycling
Cans made of aluminum, paper, glasses, and plastics are items that can be recycled for money. If you gather all these recyclable and take them to a redemption center, you'll be offered compensation.