Last updated Feb. 4, 2023 by Peter Jakes
When it comes to making money, there are multiple factors that can act as a restriction. Fortunately, age is not one of them.
If you're below fourteen and feel the need to earn your own pocket money, there are several ways you can do it.
Here are nine easy tips on how to earn extra pocket money as a child.
Tutoring
Tutoring kids your age is a great way to earn extra pocket money. If you excel in a skill or subject, you can offer to teach it to others for a small amount.
Ask your classmates, neighborhood kids, and friends if they need tutoring help in any subject – This will enable you to build your client base.
Although Tutoring is an awesome money-making plan, it is important to know a subject or skill before offering to teach it to others.
Carwashing
For most youngsters, washing their parents' vehicles is an essential part of their childhood. This is because most parents require their kids to wash the family car as a chore.
If this is the case in your family, it could be disrespectful to demand money in exchange for doing your chores. However, you can volunteer to clean up your neighbor's vehicle for a little payment.
Garage Sale
Organizing a garage sale is a great way to make money and get rid of the items you no longer need.
If you have a lot of unwanted items in your attics, you can sell them off to make money. But before you consider organizing a garage sale, get permission from your parents or guardian and seek their help.
Read Also: What To Do With Garage Sale Leftovers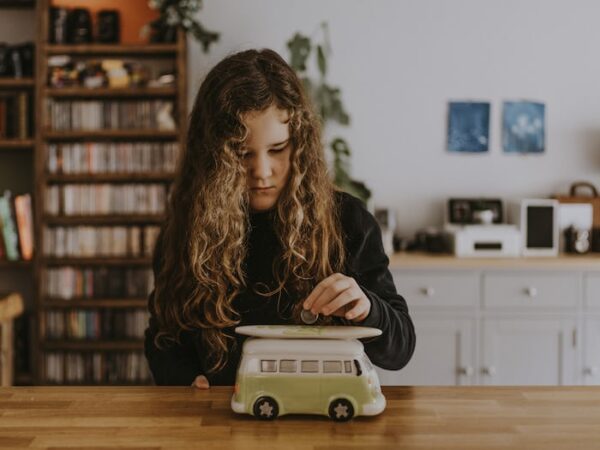 Participate in Online Focus Groups
Companies are always looking for ways to improve their goods and services. Hence, you can make money by participating in an online focus group where you share your experience on topics you're familiar with as a child.
You can visit Swagbucks, Mailbox Dollars, or Survey Junkie to get started. The minimum age for signing up on sites like Swagbucks and SurveyJunkie is twelve.
With sites like Swagbucks, you can take online surveys and win points which can be redeemed for gift cards or cash.
Babysitting
Babysitting is another great way to make money as a child. But nowadays, most parents prefer to employ older babysitters who can take up the responsibility of looking after their children.
Nevertheless, a babysitting career is still open to people younger than sixteen.
Sites like Urbansitter and Sittercity offer babysitting employment to kids between the age of nine and thirteen. You only need to show proof that you're skilled in taking care of kids (A teacher reference will do).
Dog Walking and Pet Sitting Services
Most dog owners are in need of people to walk their dogs in the morning and evening. So, you can take up the job of a pet sitter during the holidays to make money.
The job of a pet sitter will require you to feed, bathe, walk the pet, and more. Often, you will be informed on what role to take as the pet owner.
In order to become a pet sitter, you need to work on your socialization skills. Meet with dog owners in your community and advertise your services to them.
Making Crafts
Making bead jewelry, artwork, keychain, and other beautiful craftwork can fetch you some money if you decide to sell them to people around you.
If you can advertise your craft-making skill to your friends and convince them to buy from you, you'll be able to make a good amount of money.
If you can't meet your sales demand, you can always seek the help of your siblings or parent in order to produce crafts in large quantities for sale.
Lawn Mowing
Due to their jam-packed schedules, most families forget to mow their lawns during the summer and spring months. This makes it the perfect time to make some money.
If your parents own a lawn mowing machine, you can make use of it to mow your neighbor's lawn. Talk to your parents, and seek their assistance in telling the neighbors about your services.
Hanging flyers around the neighborhood is also a good way to advertise your services.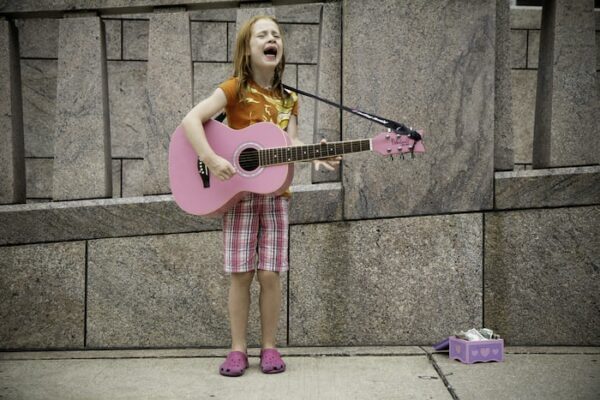 Recycling
Cans made of aluminum, paper, glasses, and plastics are items that can be recycled for money. You can make a reasonable amount of money from collecting recyclables and taking them to any redemption center closest to you.
The amount you can earn from selling recyclables depend on your state. Check your state's laws in order to understand your earning potential.
Read Also: 5 Ways To Make Money As A Kid
How To Make Money As A Kid Online
There are plenty of online earning opportunities for kids under sixteen. Here are five good ideas on how to make money as a kid online.
Make YouTube Videos: With the permission and guardians of your parents, you can create a YouTube channel where you talk about issues you like. Since YouTube allows for video monetization, you can earn a lot.
Game Streaming: If you love playing games, you can make money by playing games and earning money through brand partnerships, donations, and subscriptions.
Join Surveys: Survey sites like Swagbucks, InboxDollars, and SurveyJunkie allows people of all ages to participate in their survey and earn money. You can sign up on any of these sites.
Conclusion
Age should not restrict you from making money. Multiple money-making opportunities are opened to people below the age of sixteen. All you need is to have is permission from your parents.