Last updated Mar. 7, 2023 by Jessica Green
If you're constantly on your phone, you can earn money by installing the Fronto App.
This app rewards its users for unlocking their phone screens. Here's a review of the Fronto App and other screen-locking apps.
What Is The Fronto?
Fronto is a mobile application that pays you money to unlock your phone's screen.
This app is completely free to use. However, it is only accessible to residents of the United States. In addition, it isn't compatible with iOS devices.
Once you download and enable the Fronto App on your phone, its features will be displayed to you each time you try to unlock your phone.
When you turn on your phone screen after enabling the Fronto app, you'll be faced with the option of either swiping left or right. If you swipe left, you will be redirected to a website that contains an advert. If you swipe right, you will be taken to your phone's home screen.
Each time you swipe left and click on the advert displayed on your phone, Fronto will reward you with points. These points can either be converted to cash or gift cards. In other words, you will be compensated each time you swipe left and view an advert.
Each time you swipe right, your phone's home screen will be displayed to you – which means you can carry on with your phone activities. However, you will receive less number of reward points.
Thus to earn points on Fronto, you have to swipe left and interact with the advertisement displayed.
Fronto offers three ways to earn points. And each time you swipe left on your phone, you'll be presented with these options. They include:
News: If you click on any news article and engage with it, the Fronto app rewards you with points.
The second option allows you to participate in sponsored campaigns for points.
Finally, if you participate in online surveys, you'll become eligible to win enticing shopping deals.
Thus, you can earn money with Fronto while standing in a queue, drinking coffee, and more. Unfortunately, while the app is not accessible on iOS devices, it is also not accessible on all Android phones.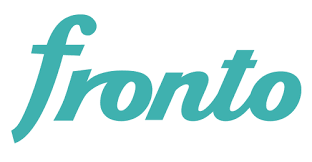 How Much Can I Earn From Fronto?
On average, Fronto users can earn $20 a month. This may not sound like much, but it's enough to settle some of your subscription bills.
The amount of points you earn on Fronto is determined by the activity you engage in.
With each swipe to the left, you will earn specific points. For example, if you swipe to the left and click on the advert you see, you will earn higher points.
If you install some of the programs promoted on Fronto, you will earn more points.
However, you will be taken to your home screen if you swipe right. This means that you did not engage in activities. Hence, you'll be rewarded with lesser points.
For every 25,000 points you earn, you will be eligible for a $10 cash prize or a $10 gift card.
What is the Best Way to Earn Money on Fronto?
The best way to earn money on Fronto is by swiping to the left of your screen. This will make you earn more points that can be redeemed for gift cards. These gift cards can be used on Amazon, Google Play, Target, Walmart, iTunes, Steam Wallet, and more.
You must be a registered Fronto user before earning points on the platform.
5 Sites That Pay You To Unlock Your Phone
There are tons of other applications like Fronto that pay you to unlock your phone screen. They include: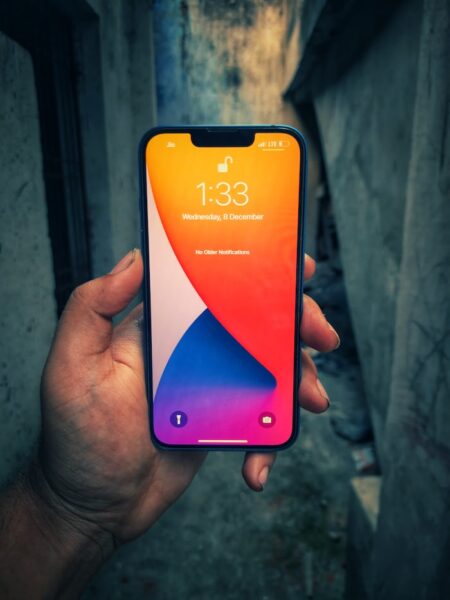 SlideJoy
This app is popular for rewarding users who carry out certain tasks. For example, when you constantly unlock your phone and interact with ads on SlideJoy, you'll be eligible to earn between $5 and $20 per month.
Once you sign up on SlideJoy, you'll be rewarded 20 cents, and when you refer a friend to the platform, you will earn 20% of their first earnings.
Screen Stach
Screen Stach is a lock screen application that offers higher earning potential.
Earning money on this app requires little to no effort. Once you install the application, an ad will appear whenever you try to unlock your point. Whether or not you interact with the ad, you will receive points.
Once you accumulate 1500 points, you can redeem it for a dollar. However, it is recommended that you allow the points to stash up.
PerkScreen
This free mobile application is a subversion of Perks – a reward platform that pays users for completing certain tasks.
When you install and register on the Perk platform, you'll be given access to Perk TV, Perk Screen, Perk Search & Win, Perk Wallet, and Perk Pop Quiz. All these are reward programs offered by Perks.
Once you have access to the PerkScreen homepage, navigate to the "lock setting" and enable the options that make you earn points.
Proceed to unlock your phone screen and engage with ads to be rewarded.
Aside from points, PerkScreen rewards its users with tokens each time they unlock their screens. With these tokens, you can participate in sweepstakes.
ScreenLift
Another legit screen lock app on this list is ScreenLift. Like ScreenStach, it comes with a higher earning potential and simple earning procedures.
When you sign up as a new member, you'll be rewarded 250 points, equivalent to 0.16 cents.
Compared to other screen lock applications, ScreenLift is better as it has a less annoying ad display. Each time you unlock your screen and an ad appears you can swipe right to ignore it. Whether you interact with the ad or not, ScreenLift will pay you.
Once you accumulate a minimum of 1500 points, you can redeem it for a dollar via PayPal or Amazon/Walmart gift card.
S'more
This screen lock app is new to the market but is comparable with other apps on this list.
Unlike other screen lock apps, S'more rewards its users with 10 cents daily. In addition, each point you earn for engaging with an ad is equivalent to $.01.
You must reach a minimum balance of 150 points to withdraw your points.
Read Also: S'more App Review: Legit Way to Get Paid to Unlock Your Phone
Conclusion
Since the Fronto app pays between $5 and $20, you can increase your earning potential by installing other screen lock apps on your phone. Thus, each app will appear in a different order each time you unlock your phone screen.