Last updated Jan. 3, 2023 by Jessica Green
Not having the zeal to work is a problem every human faces from time to time. But how do you pay your bills if you don't want to work?
There are lots of ways to make money even without working. This article provides 5 ways to earn a reasonable amount for the period when you feel downcast about your job.
Ways to Make Money Without Working
Take Online Surveys
Participating in online surveys enables you to make money with your phone. If you don't have the means to generate income, you can answer questions and earn points.
This point can be redeemed for cash or gift cards that can be used in multiple online retail marketplaces.
Sites like Swagbucks, InboxDollars, LifePoints, Pinecone Research, SurveySavvy, OpinionOutPost, SurveyJunkie, and more are well-known online survey sites.
Sell Old Books
If you have a lot of old books stacked at home, you can sell them for cash if you have no job to sustain yourself. A lot of stores accept to buy both used and new books.
If you have some college books that are of the latest edition, you can make a good amount off them.
You can sell your books in your local bookstore. Most thrift stores also accept used books.
Sites like BookScouter provides a platform that enables you to sell your old books at a reasonable price. You can install the app, scan the ISBN of the book you intend to sell, and sell it.
Other sites to sell your books include eBay, Amazon, and more.
Test Websites
Professional website testers are paid a reasonable amount of money for checking out a website.
In order to know the real state, functionality, and user-friendliness of a site, most businesses recruit people to test out the site.
If you have seen a lot of websites, and can easily detect any abnormalities in a site, then you can earn money by being a web tester.
Sites like UserTesting will pay you to test webs. It pays an average of $10 for every site you review. Other sites that pay to test websites include StartUpLift, TryMyUI, and more.
Become A YouTuber
As a YouTuber, you can make money by uploading videos where you talk about things that interest you. YouTube will pay you when clicking the option of monetizing your videos.
You can also make money as a YouTuber by sponsoring products for brands and by running an affiliate program on your channel.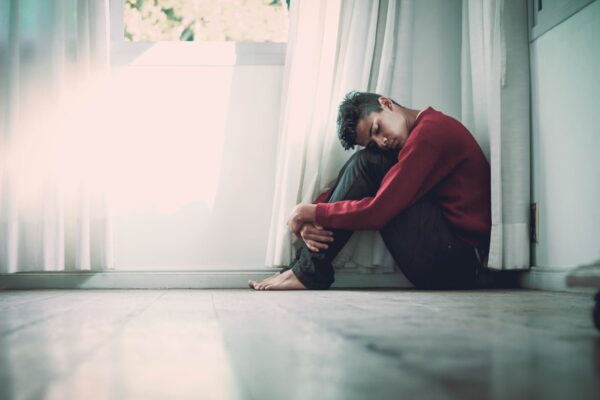 Start A Blog
A blog enables you to make money in various ways. When you blog about things you like on a Google Adsense blog you can get paid.
You can also make money from running affiliate programs on your blog.
Frequently Asked Questions
What to do if I don't want a Job
If you don't want a job, you need to take time off to reflect on your life. Stress from work could be a reason why you are tired of working.
Why Don't I want to work?
If you don't want to work, it could be because you feel burned out, don't enjoy your job, dislike your working environment, and more.
What to do when you don't want to work anymore?
If you don't want to work anymore, you can decide to retire early, make extra money from the side, save money, change jobs, and more.