Last updated Aug. 31, 2022 by Jessica Green
Amazon provides a platform that enables you to sell all kinds of books format ranging from paperbacks, hardcovers, ebooks, and everything in between.
If you intend to sell books on Amazon, here's a simple guide to help you. This article highlights the step-by-step guide on how to sell books on Amazon.
Decide on the Type of Book to Sell
Before making a decision to sell books on Amazon, you need to conduct research on the type of book you want to sell.
Amazon lists books in different categories. The category you select for your book will determine the number of books you sell. Some book categories are popular and competitive, while the rest are Profitable.
In addition, Amazon allows for the sale of used books on its platform. You can also decide to self-publish your book.
If you're self-publishing on Amazon, you'll have to provide a cover photo of your book, and you'll have to understand the terms and conditions for self-publishing on Amazon.
Step 2: Makes Plans For Shipping
As a beginner selling on Amazon, you should consider using FBM (Fulfilment by Merchant) as your shipping option.
This option is the most reliable and straightforward shipping option for beginners. This option allows you to be in charge of the packaging and shipping of all your order. You'll also be responsible for customer service tasks.
As a beginner with a modest inventory and little customer base, this shipping method is the best and most inexpensive.
You can decide to outsource the shipping tasks, but this will cause unnecessary expenses.
Step 3: Create an Amazon Seller Account
Once you've made plans for shipping, the next step to take is to create an Amazon Sellers' Central Account.
The fees associated with selling on Amazon is determined by the type of seller account you select.
If you create an Individual Seller account, there are no monthly fees attached. However, you will be required to pay $0.99 per item sold and some additional selling charges.
This type of seller account is ideal for those who'll sell less than 40 books each month. Hence it's suitable for beginners.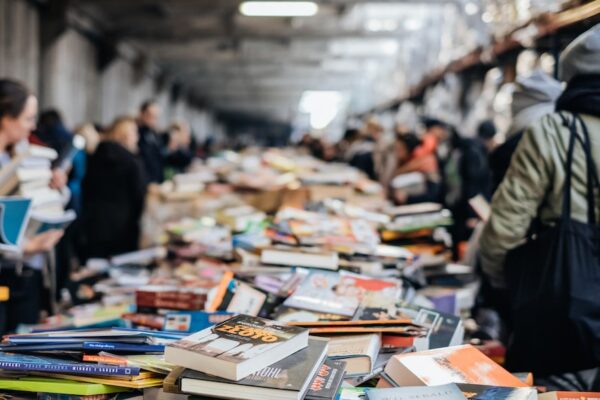 Step 4: Get Started
Once you've set up an Amazon seller's account and have a few books in your inventory, it's time to start making.
It takes a few minutes to create product pages for your books on Amazon. It is required that you input the ISBN of a book in a section that will be specified by Amazon.
The information that appears on your product listing determines how high your product ranks in the Amazon search results.
Step 5: Market Your Product To Increase Your Revenue
Listing your books on Amazon won't make you sell your books. Amazon is home to millions of buyers and sellers, this makes it a competitive marketplace.
To make money on Amazon, you need to market your product. Amazon's Seller Central Forum provides a platform that allows you to ask anything about promoting your products.
It also provides information on useful information that's related to the product you sell.
This forum also provides information on product pricing, FBA costs, BSR, and any other information you'll need.