Last updated Mar. 26, 2023 by Favour Chinaza
Amazon provides a platform that enables you to sell all kinds of book formats, including paperbacks, hardcovers, ebooks, and everything in between. So, learning how to sell books on Amazon is an excellent way to make money on the platform.
Amazon is the biggest online store in the world and has a big piece of the e-commerce market worldwide. It is also one of the most popular places to buy and sell books, with over 200 million Prime members.
If you want to start a business or make a little extra money, selling books on Amazon can be a good side job. When it's done right, that is.
If you intend to sell books on Amazon, here's a simple guide to help you. This article highlights the step-by-step guide on how to sell books on Amazon.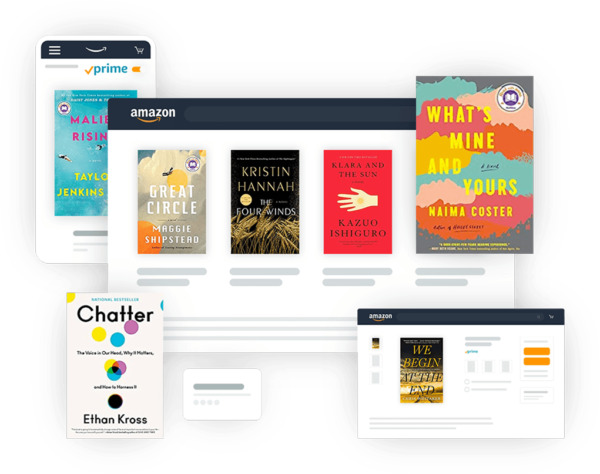 If you're ready to start selling books on Amazon, set aside 1 hour and 57 minutes per day to work on your side hustle.
Why Is it Easy To Sell Books on Amazon??
According to The Hustle, building a successful side business takes an average of 11 hours per week. This equates to about 2 hours per day (but ideally more).
If you're serious about making it work, mark these times on your calendar. Then, to take the organization to the next level, consider developing a solid project plan (opens in a new tab) that informs actionability.
Selling on Amazon is no exception, but don't worry. Starting is simpler than you think.
Good Read: How to Start an Ecommerce Business in 9 Steps
Why Sell Books on Amazon?
'Why sell on Amazon' is a good question because there are top sites to sell your books, even for a higher price. First, however, you might wonder why Amazon? And, if other platforms exist, what distinguishes Amazon from the rest?
The answer is straightforward. If you want to sell your books online, Amazon is the best place to look because it is the largest. The following facts and figures support our point even more:
Amazon owns 50% of all books for sale. So every year, it takes a larger slice of the book-selling pie.
USPS, the popular media mail option among booksellers, handles 62% of Amazon deliveries.
86% of Amazon sellers are profitable, and 67% of new sellers report making much money in their first year on Amazon.
With these facts in mind, the best way to answer the question "why Amazon" is to consider "do I have the necessary resources to create a profit-driven and viable online store?"
Is Selling Books on Amazon Profitable?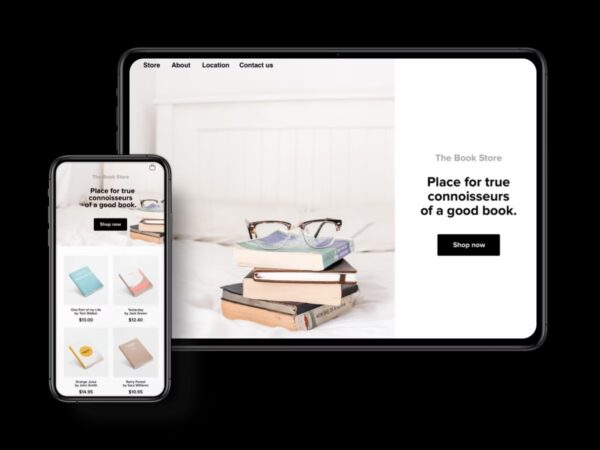 Before we begin, you probably wonder if making money selling books is possible. Yes, it is a resounding yes.
The internet is full of stories about people who sell books on the side for extra money or even as a full-time job.
This surge in book-selling side hustle is because profit margins can be extremely high. For example, a book can be purchased for a few dollars and sold for ten times that amount or more.
That is not to say that every book is profitable. You'll need to research, just like you would for any other product, to find the books in high demand.
However, following the tips and strategies in this guide, you can successfully build a business selling books.
And, if you're going to sell books, Amazon is the place to do it. The company controls over half of the print book market and three-quarters of the ebook market, and new Prime members sign up daily. So it's obvious that when most people want books these days, they go to Amazon.
How Do I Find the Most Profitable Amazon Books?
Not every book is worthy of being listed on Amazon. You want to invest your time and money in books that will be profitable to sell. Some methods for researching book ideas include:
●    Research Amazon Best Sellers
Begin by perusing the Amazon Best Sellers in Books list. The most popular books based on sales are displayed there. The list is updated every hour. Take note of the book titles and genres that dominate the list.
This gives you an idea of popular niches. Then, delve deeper into the niches you are interested in or have access to.
Determine the best-selling titles in each book category. The sales rank can help you determine which book titles are popular.
Ideally, you should select book titles in high demand but with a limited supply.
●    Use Book Scanner Apps
Using book scanner apps is another good way to find good books. Scan a book's barcode or enter its ISBN; the app will provide pricing and sales information.
The free Amazon Seller App includes a product-scanning feature that can assist you in locating the best books to sell. After scanning a book, you will receive historical Amazon product sales data and profit estimates.
●    Make Use of Amazon Free Product Research Tool
Amazon's free Product Research tool can assist you in locating the ideal book to sell. Product Research is simple to use, with an intuitive interface that makes the research process straightforward, even for inexperienced researchers. In addition, the tool contains numerous explanatory tips.
Type of Books that Sell Well on Amazon
Not every book genre is profitable! More profitable categories include:
Books that are rare and collectible
First-edition books and books signed by authors are extremely valuable.
Because such books are in short supply and high demand, you can charge more. You might come across these books at thrift stores or yard sales.
● Comic Books
Comic books are a small but popular book category on Amazon. First-edition comic books and collectible issues can fetch a high price.
● Hardcover vs. Softcover Books
Hardcover books are more expensive than paperback editions. However, special editions with rare or artistic cover designs can be priced higher.
● Textbooks
Textbooks are typically expensive and in high demand, particularly during the fall and spring seasons. As a result, they are one of the most profitable types of Amazon books to sell.
● Avoid books for children, cookbooks, and popular books.
On Amazon, these book categories perform poorly. Children's books are inexpensive, so you won't be able to make a decent profit from them. Because there is a large supply of popular books, it is a competitive category with low margins.
● Choose the Right Genre
Keep an eye out for the best-selling book genres. Take a look at the Amazon Best Sellers list. Which book genres are most popular? Aim to sell niche genre books that are in high demand but in short supply.
● Use Your Phone's Barcode Scanner
Apps that scan barcodes are game changers. They assist you in quickly selecting profitable books.
Begin by installing the Amazon Seller app on your smartphone. It has a barcode scanner built in. You can also manage your seller account from the same location.
How Much Does it Cost To Sell Books on Amazon?
One of the best aspects of this type of business is that it does not have to be expensive. So if you don't have a large budget, you can begin with a few books that cost as little as a dollar or two each.
If you have more money to spend, you can buy a larger number of books, to begin with. After that, it's entirely up to you. Also, there are other fast ways to sell your books online for cash you can consider.
Your Amazon account fee is the only other cost to consider. If you choose a Professional Seller account, you will pay $39.99 per month, which is not much compared to many other businesses.
Selling Books On Amazon: New vs. Used
The first question you must answer is whether you want to sell new or used books. Here's what you should know:
New Books:
These will be in higher demand because most people prefer to buy new books.
Obtaining brand-new books, on the other hand, can be difficult. First, you'll need to buy from wholesalers, distributors, and publishers, which means you'll need to buy in bulk.
Used Books:
Because used books are so inexpensive, most independent sellers sell them. They are widely available online and in your local area.
While they aren't as popular as new books, you can still make much money selling used copies if you find some good deals.
Selling used books will be much easier for the vast majority of sellers. You'll also face less competition because Amazon sells the majority of new books that come out.
However, selling new books may be worthwhile if you have the financial resources because your sales margins will usually be higher.
How To Sell Your Books On Amazon (A Step-by-step Guide)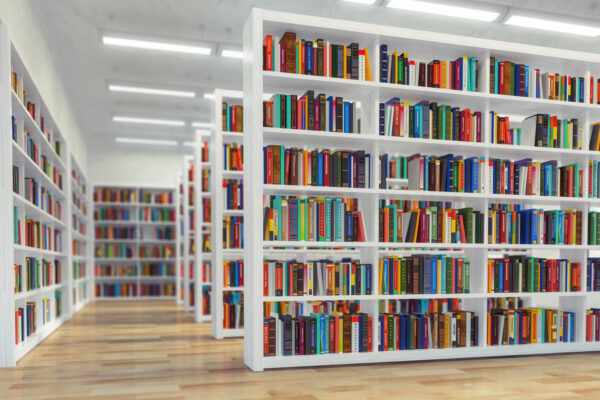 So, how do you sell books on Amazon? Know that books are one of the best items to resell for profit. So, you can sell anything from collectibles to classics, non-fiction, comic books, and textbooks.
A seller can pick whichever genre, but it is important to consider which book can boost sales and what has a high number of average purchases.
New books are more demanded than old ones since people usually prefer buying brand-new ones. But new books are also more cumbersome to obtain.
Preparing yourself to buy large quantities from publishers, wholesalers, and distributors would be best.
For bulk purchases, you might want to consider the best lending platforms. But first, you can complete a secure online loan application to get money quickly there.
Then, you get matched up with vetted lenders and get your loan application approved within 24-48 hours.
Step 1: Decide on the Type of Book to Sell
Before deciding to sell books on Amazon, you must research the book type you want to sell.
Amazon lists books in different categories. The category you select for your book will determine the number of books you sell. Some book categories are popular and competitive, while the rest are Profitable. Textbooks is a good category, and you can check websites to buy college textbooks and note the types that sells fast.
In addition, Amazon allows for selling used books on its platform. You can also decide to self-publish your book.
If you're self-publishing on Amazon, you'll have to provide a cover photo of your book, and you'll have to understand the terms and conditions for self-publishing on Amazon.
Step 2: Makes Plans For Shipping
As a beginner selling on Amazon, you should consider using FBM (Fulfilment by Merchant) as your shipping option. You can even check other e-commerce fulfillment services.
This option is the most reliable and straightforward shipping option for beginners. This option allows you to be in charge of the packaging and shipping of all your order. You'll also be responsible for customer service tasks.
As a beginner with a modest inventory and small customer base, this shipping method is the best and most inexpensive.
You can decide to outsource the shipping tasks, which will cause unnecessary expenses.
Step 3: Create an Amazon Seller Account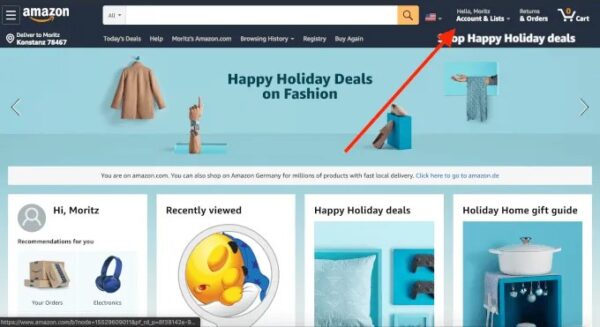 Once you've made shipping plans, the next step is to create an Amazon Sellers' Central Account.
The fees associated with selling on Amazon are determined by the type of seller account you select.
Amazon Seller Plans
If you create an Individual Seller account, no monthly fees are attached. However, you will be required to pay $0.99 per item sold and some additional selling charges.
A professional seller account, on the other hand, requires a $39.99 monthly subscription fee.
This is in addition to any other selling fees you may incur if you use Amazon FBA for fulfillment. However, the benefits of having a professional seller account are numerous.
With the professional seller account, you can use third-party selling tools, APIs, advanced reporting, and even access restricted selling categories.
If you intend to start small and sell no more than 40 units per month, the individual seller account is the way to go. However, a professional account is better if you have a large inventory and need more features.
Furthermore, as your business grows, you can always upgrade to a professional seller account.
This type of seller account is ideal for those who'll sell less than 40 books each month. Hence it's suitable for beginners.
Step 4: List Your Books on Amazon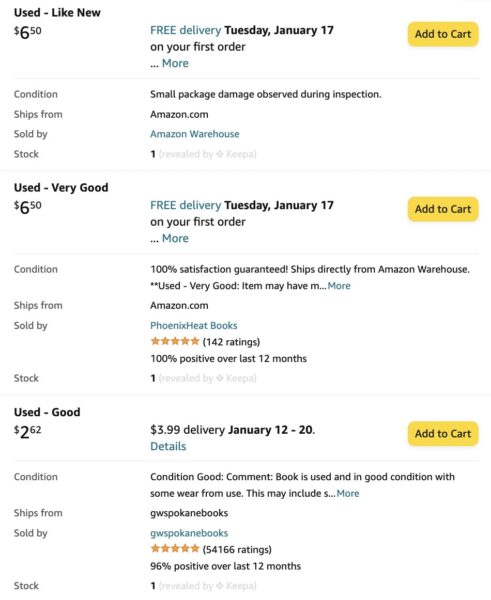 The next step is to put your books on Amazon.
Here is how to put a book up for sale on Amazon.
Go to your Seller Central account on Amazon. To make a new listing, go to the Inventory tab and click "Add a Product."
Add the necessary information and content, such as photos and a product description. Don't leave out the price.
Click the "Match Low Price" button to see how Amazon's system thinks the book should be priced based on what it might find in the market.
Choose the price you want to sell the book for, enter the total number of copies (the default is one), and choose the book's condition.
Be honest about the book's condition so customers don't complain, which could hurt your business.
SKU: You can make your SKU, preferably something memorable. If not, Amazon will generate one for you.
Book Price: Set your price low to increase your chances of winning the Buy Box. They have a handy button that allows you to match the lowest price.
Book Quantity: They set the default quantity to 1 unit. Put in the total number if you sell more than one book copy.
Book Condition: Your book can be 'New,' 'Used – Like New,' 'Used – Very Good,' 'Used – Good,' or 'Used – Acceptable,' according to Amazon's guidelines. Choose the most appropriate condition.
Fulfillment Channel: As previously stated, you can use FBA or FBM.
Step 5: Get Started
Once you've set up an Amazon seller's account and have a few books in your inventory, it's time to start making.
Creating product pages for your books on Amazon takes a few minutes. First, you must input the ISBN of a book in a section that Amazon will specify.
The information on your product listing determines how high your product ranks in Amazon search results.
Step 6: Market Your Product To Increase Your Revenue
Listing your books on Amazon won't make you sell your books. However, Amazon is home to millions of buyers and sellers, which makes it a competitive marketplace.
To make money on Amazon, you need to market your product. Amazon's Seller Central Forum provides a platform that allows you to ask anything about promoting your products.
It also provides information on useful information that's related to the product you sell.
This forum also provides information on product pricing, FBA costs, BSR, and any other information you need.
Step 7: Keep an eye on sales and adjust prices as necessary.
You can't just sit around now that you've listed your first few books for sale.
Knowing how to start selling books on Amazon isn't enough; you must also track your sales and devise a pricing strategy.
If your books aren't selling quickly, something must prevent customers from purchasing them. The majority of the time, it is the cost. So you'll need to lower the prices of your books that aren't selling well.
Remember that the lower your prices are, the more likely you are to win the coveted buy box. The "buy box" is an Amazon feature that automatically selects your product when customers click the "buy" button.
You must also consider the fact that you must make a profit. Therefore, pricing your book too low is not advised because you may end up paying more for your product, so adjust your price to a point where you are still making a profit whenever you make a sale.
Even if it is not excessive, as long as your book sells well, you will be able to make up for the lost profit.
Step 8: Analyze Your Costs and Profits
Once your book listings are live, you must track sales to determine which books are successful and which are not. Jungle Scout Sales Analytics or Helium 10 Profits can be used to track your sales.
Remember that a lower price increases your chances of winning the buy box. However, keep your margins in mind and avoid pricing your books too low. Make certain that you will still make a profit when the book sells.
Step 9: Consider Reviews
Customer service is a little easier with books than with other products. You don't have to be concerned about reviews because you didn't write the books.
However, you should be concerned with Amazon reviews regarding the quality of your books.
It would be best if you accurately described the book's condition. You will most likely receive negative feedback if you indicate a better condition than the actual one.
The Best Places to Find Used Books To Sell On Amazon
Don't worry if you don't have enough money to buy new books. There are numerous places to buy used books that can be resold for a profit on Amazon:
Book Store Sales: Keep an eye out for sales at your local bookstores. They may be trying to unload inventory, allowing you to get valuable books for a low price. You can also use the Book Sale Finder to locate sales across the United States.
Online Arbitrage
You can buy books online for a low cost and resell them on Amazon for a profit, called online arbitrage, and it is entirely legal. Brickseek and other similar sites can help you find book deals both online and in your local area.
Amazon Flips
The best place to find used books to sell on Amazon….is Amazon! This works especially well with textbooks, where you can buy a low-cost MF offer and resell it to Prime students for a higher price.
This strategy necessitates larger financial resources than local book sourcing. While it is possible to buy a $6 MF book and sell it for $20+ FBA occasionally, it is not common.
However, if you're willing to spend $20-$50 on a merchant-fulfilled textbook, you can often sell it for 2-3x the price using FBA. Expect an ROI of 40%-200% when using this technique.
You can look for these deals on Amazon (setting Keepa alerts helps) or use a book-flipping software tool to expedite your search.
Book Trade-Ins
Although not as common, some sellers source books solely to collect their Amazon Trade-In value.
Amazon has a Trade-In program where you can exchange (certain) used items and receive a digital Amazon Gift Card. They even offer free shipping to Amazon to cover the cost of shipping the book.
Thrift Stores: These establishments frequently sell a large number of books for a low price. Because they don't always do their homework, many of their books are underpriced.
Library Sales: Libraries will occasionally sell some of their books. Library sales are an excellent opportunity to discover some hidden treasures.
Sell your own books
You can also write and sell your own books through Amazon's Kindle Direct Publishing (KDP) platform. Self-published books account for 31% of Amazon ebook sales.
When you publish with KDP, you retain author rights to your book and can earn up to 70% royalties when it is sold in certain countries.
Yard Sales: Many people sell books at yard sales without researching how much they're really worth. You can find some incredible bargains here if you're willing to look around.
Estate Sales: These are meant to get rid of goods as quickly as possible. Books may sell for far less than market value if any books are available. EstateSales.net lists upcoming estate sales.
Other Online Marketplaces: Look for good Craigslist, eBay, and Facebook Marketplace deals.
Here's one more tip: let people know that you're looking to buy books. Then, you can spread the word by creating a website or posting on message boards—that way, instead of looking for books, you always come to you with them.
Where Can You Find New books To Sell On Amazon?
Wholesalers: Wholesalers purchase large quantities of titles at low prices from publishers and resell them to retailers and resellers.
Distributors: Distributors oversee the sale of books on behalf of publishers. New books can be obtained from distributors, but their prices are higher than those of wholesalers.
Publishers/Authors: You can purchase new books directly from the publisher or author. You will, however, need to purchase in extremely large quantities.
How Do You Deliver Books to Customers?
You have two options for shipping books to your customers: do-it-yourself (FBM) or done-for-you (FBA).
When you create a new product listing on Amazon, you can choose between FBA and FBM. You can change your mind later by editing and updating the listing.
Fulfillment by Merchant (FBM)
FBM is the do-it-yourself fulfillment route, formally known as the Merchant Fulfillment Network (MFN).
You, as the merchant, are in charge of storing, packing, and shipping orders to customers, handling returns and providing customer service. Alternatively, you can outsource this process to a non-Amazon third party.
Amazon deducts a standard shipping fee from your order regardless of how much you pay to ship it with FBM. So make sure to account for any price differences in the product.
After a trial period, FBM Amazon sellers can use Prime shipping if they meet the Seller Fulfilled Prime requirements, which include shipping over 99% of orders on time and having a cancellation rate of less than 0.5%.
Fulfillment by Amazon (FBA)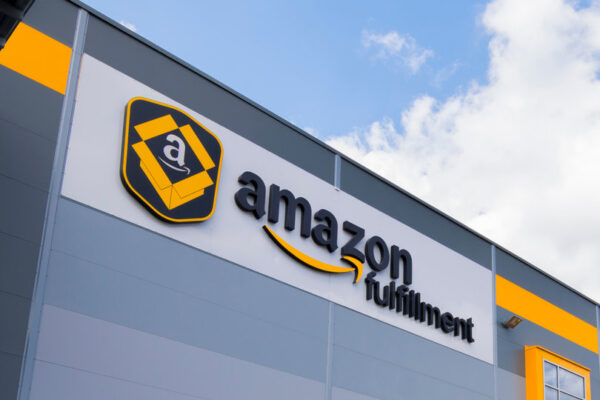 You can use Amazon's logistics network for a fee. List your books, sell them, and ship your inventory to an Amazon warehouse.
Amazon will be in charge of storing, packing, and shipping your order to your customers. Customer service and returns are also covered.
When you use FBA, you pay a per-order fulfillment fee and a monthly inventory storage fee.
Orders placed through FBA are eligible for Amazon Prime shipping. In addition, they display a badge that encourages customers to buy from you rather than a competitor who does not offer Prime shipping.
FBA sellers, on the other hand, must prepare their books to be shipped by Amazon.
Tips To Sell Books On Amazon
Tip #1. Scan books to find out their resale value.
Knowing how to sell books on Amazon isn't enough. You must also understand how to determine whether they are profitable.
Want to quickly check the resale price of a specific book to see if you can profit from it? Download the Amazon seller app and scan the book's barcode or ISBN to see how many sales it has made on AMZN.
This a simple but effective method for determining whether a book is worth reselling.
Tip #2. Offer educational and instructional materials for sale.
Most Amazon sellers will agree that some of the website's best-selling books are instructional and educational materials.
Students require them for their studies, and parents will almost certainly purchase them for their children. If you're having trouble selling, consider selling educational and instructional materials.
Tip #3. Write Your Own Books
Are you a talented writer? The good news is that writing your books has never been easier. Self-publishing is more popular than ever, and Amazon makes publishing your books on Kindle simple.
The best part is that you have complete control. For example, you are not required to sell your books to Amazon or a publisher. Instead, you sell directly to the customer and can structure your company however you see fit.
Tip #4. Buy and Sell Rare and Collectible Books
Another effective strategy is to seek out rare or collectible books. These could be niche books with limited print runs, first editions, antique books, or signed books.
Many comic books and graphic novels are considered collectible, making them an excellent choice for selling.
When you sell a book with a limited supply, the demand increases, allowing you to raise your price. There will also be less competition.
Tip #5. Look for Hardcover Books
Hardcover books are more expensive and tend to hold their value better. So, if you can choose between a paperback and a hardcover version of a book, go with the hardcover.
Tip #6. Optimize listing images and keywords
The keywords and images you use to list your book should be related to the genre. Images for the front and back book covers should be high quality, and using multiple images is beneficial.
Use these techniques to increase the likelihood of your product being taken seriously and purchased.
Tip #7. Optimize your book details
Optimizing the details on your product listing pages is critical for attracting customers. Ensure the book's title is clear and includes the author's name.
In addition, the author's name and edition number should be clearly stated in the title.
Tip #8. Offer discounts and promotions
Another method for selling books on Amazon is to offer flash sales, discounts, coupons, and buy one, get one free deals. You can even offer free Amazon gift cards.
These types of promotions increase your visibility and encourage people to buy. Advertising also plays a role in increasing sales and improving your reputation.
How to Amazon Self-Publish a Book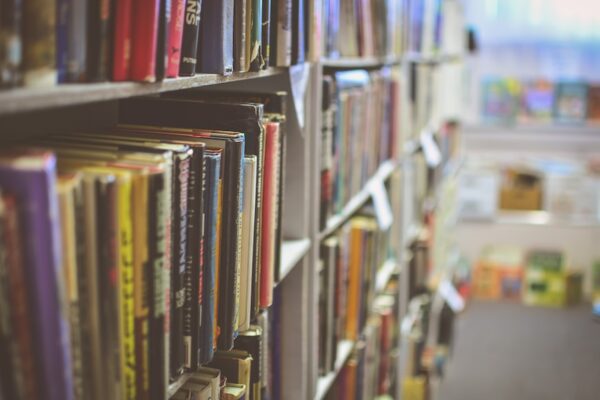 If you have a story that needs to be told, self-publishing is sometimes the best option—and Amazon Self-Publishing is one of the best platforms for authors looking to get their book out there.
The first step is to open a Kindle Direct Publishing (KDP) account on Amazon. Then, click the "+ Kindle eBook" button, select your primary language, and follow the prompts to enter your book title, subtitle, author name, and description.
Remember that your book description will draw your reader in, so this first step is as important as the book's contents.
Following that, you'll have to answer a series of questions and confirm your rights to your book's contents, target audience age range, keywords, and desired book release date.
Then you can upload your book's content and cover and preview it. It is advised to take this step slowly and with a critical eye, as there is no going back in to edit a typo or grammatical error once it has been published.
Finally, you'll be asked to enter the publisher's name (optional) and ISBN code, set the retail price, and save your draft until you're ready to publish.
Should I Sell My Books on Amazon or eBay?
Amazon and eBay are both well-known e-commerce websites. However, choosing between the two would be determined by several factors.
You could begin by determining what is more cost-effective. Then, consider the fees sellers must pay to use either of these platforms.
eBay charges fees for creating a listing, particularly if you want to change or upgrade it.
It also deducts a fee from the final selling price of an item, as well as another fee based on the payment method you select.
Amazon's fees, on the other hand, vary depending on whether you choose FBA or FBM, but some fundamental charges remain constant.
You must first register on Seller Central and select either an Individual Seller or a Professional Seller account.
The former charges a fee for each unit sold ($0.99), while the latter charges a monthly subscription fee ($39.99). You should also consider the customer service provided by both of these platforms.
Amazon is well-known for its emphasis on customer service and satisfaction. However, when it comes to returning or receiving refunds for items, eBay has a more complicated and onerous process.
This decreases the convenience factor. Therefore, you must consider these factors before deciding whether to sell books on Amazon or eBay.
Is Selling Books on Amazon Worth It?
The short answer is that it may be worthwhile selling books on Amazon.
The long answer is that it can be worthwhile if you do your homework thoroughly (i.e., follow this guide). This includes having a firm grasp on your pricing(opens in new tab), resources, time, effort, and the sweet spot in your niche.
The amount of money you can make selling books on Amazon is determined by your business plan and
We also recommend using a dashboard tool to help you understand your products' profitability and your store's financial health. Check out our personal favorite right here.
You could earn $20, $200, or $2,000, depending on your profit margins and quantity.
Everyone defines success differently, but it is well worth it if you can afford one short vacation!
Good Read: How To Start A Woodworking Side Hustle Now
Bottom Line
Amazon has a massive product catalog that includes almost any product you can think of. As a result, the platform serves as a one-stop shop for all types of online shoppers. But did you know that the online retailing behemoth began as a bookstore? Yup! As a result, many people still regard AMZ as a great place to buy books.
Selling books on Amazon is a great option whether you're an experienced internet entrepreneur or looking to start your first side hustle.
The initial investment is low, depending on how many books you want to start with, and if done correctly, you can make a lot of money. Following the steps outlined above, you should have a profitable online business in no time.
Frequently Asked Questions
Q: Can I sell books on Amazon for free?
No, costs are associated with selling books on Amazon and gaining access to millions of online customers, including over 150 million Amazon Prime members. When selling on Amazon, you can choose between a pay-as-you-go Individual selling plan and a Professional selling plan with a flat monthly fee. Amazon also collects a referral fee on each sale, which is a percentage of the total transaction and varies by product category.
Q: What kind of books sell best on Amazon?
The top five selling categories for ebooks on Amazon are:
Religion and Spirituality.
Biographies and Memoirs.
Business and Money.
Self Help.
Cookbooks, food, and vine.
Q: Do authors get paid for Amazon books?
Authors can earn up to 3,000 Kindle Edition Normalized Pages (KENP) Read per title and customer. This means you can receive credit for up to 3,000 pages each time your Kindle eBook is borrowed and read.
Q: How much does Amazon charge for selling my book?
What are the fees for selling books on Amazon? Amazon's selling plans allow you to pay per sale (individual selling plan) or a flat monthly fee (professional selling plan). For books, the referral fee is 15% plus a $1.80 closing fee. Collectible books are a flat 15%.
Q: Can I sell my book for free on Amazon?
Yes, you can sell books on Amazon for free. There is no monthly fee if you open an Individual Seller account. However, you still need to pay $0.99 per item sold plus other selling fees (opens in new tab) (closing fees, referral fees, etc.).
Q: How often does Amazon pay sellers?
Once your seller account is settled and has a positive balance, Amazon will send your money to your bank account via ACH or electronic funds transfer every 14 days.
Q: How long does it take Amazon to approve a book?
It can take up to 72 hours for titles to be reviewed and published and up to 10 business days for low-content books to be reviewed and published. Publishing: Your title is being published and will be available on the Amazon store shortly.