Last updated Mar. 12, 2023 by Favour Chinaza
If you like to read, there's a good chance you have extra books lying around your house that you still want to sell for a reasonably high price. There are top sites to sell your books for a high price.
It is not hard to get rid of some books from your collection if you are selling them at the right place.
Think about the best places online to sell books to make a little extra cash. We made a list of these stores (both online and in person) that might be interested in buying your books, whether they are college textbooks, fiction, or nonfiction.
If you need another reason to get rid of some of your books, think about how to make extra cash from the ones you don't need. You can easily get more money in your pocket by selling these things.
If you have ever thought of selling your abundance of books, here are four sites where you can sell them for a high price.
These websites will enable you to list the books you intend to sell. They also offer good customer service, buyback deals, and fast payment.
Related: 10 Ways to Get Fast Cash for Used Games, Books, CDs, DVDs & BlueRay
What is the Best Way to Sell Your Books For Money?
A good old-fashioned yard sale has always been one of the most common ways to sell your books unless you are looking for ways to sell your books online for cash. You put out your books and wait to see if anyone wants to pick them up. This can work, but it's a very old way to make money, and you might not make any at all.
Most people don't go to garage sales looking for books; if they do, they probably won't pay more than $0.50 per item.
Consider selling your books to an online buyback company or a bookstore to get the most money out of your books. These places really want books and have the money to pay a fair price for them. They make money by selling your books again, so everyone wins.
Are Used Books Worth Anything?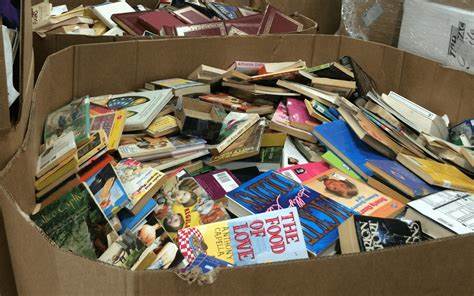 Remember that people have a sentimental attachment to books. Especially some old books you can't find anywhere again. You will be surprised to know they can't even sell theirs.
Others have books they Red as children lost and would want to have those books back to relive memories or sit on the bookshelves or library.
I still have some books I can buy for twice the price if I ever see them. So used old books can be worth a lot.
Additionally, the condition of any used book is the most important factor in determining its value. A first edition will always be more valuable than a later printing.
A shoddy old book, on the other hand, will not fetch a high price. If you have a first edition in good condition that the author has signed, you could be sitting on a goldmine!
The great thing is that you can get an approximate book value by using online platforms.
What you must understand about selling used books online is that you will not make much money unless you sell in bulk.
So, if you only have a few books to sell that aren't collectible, you'd be better off donating them or taking them to a bookstore.
How Much Can I Sell My Used Books For?
The amount you can receive from selling books online depends on the type of books you sell. Old books are not likely to fetch much on the secondary market.
If you own a popular book, there's a high chance that it won't sell because it is a common book. For example, a college textbook will retain its value for a short period, but its value will decline once it's an edition or two behind the current edition.
The value of a book determines how much you can make from selling it.
Four Best Sites To Sell Books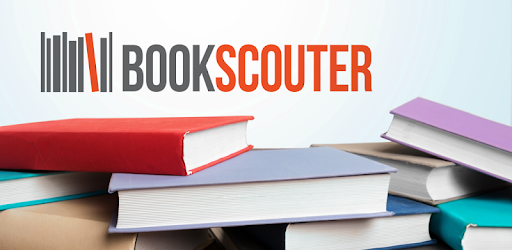 BookScouter is one of your best options for selling books at a high and expensive price. When it first started, its main goal was to help people sell textbooks for the best price.
With more than 30 vendors on the platform, it also helps people buy and sell used books for the best price.
BookScouter is different from the other sellers on this list because it helps you find people who want to buy the specific textbook you are selling. BookScouter doesn't just post an ad and wait for someone to buy it.
Instead, it looks through its database of over 30 vendors to find the best deals. You can compare the prices of the places that buy back textbooks to ensure you'll get the most money for your sale.
Not only have these buyers been checked out by BookScouter, but you can also see verified reviews and ratings for each vendor. This is safer for sellers because there aren't a lot of fake reviews on this site.
Also, shipping is free when selling to BookScouter vendors. All buying and selling decisions are made on the website or in the app, which is simple and easy to use for experienced online booksellers and people who have never done it before.
As a bonus, BookScouter gives $500 textbook scholarships to college students every three months.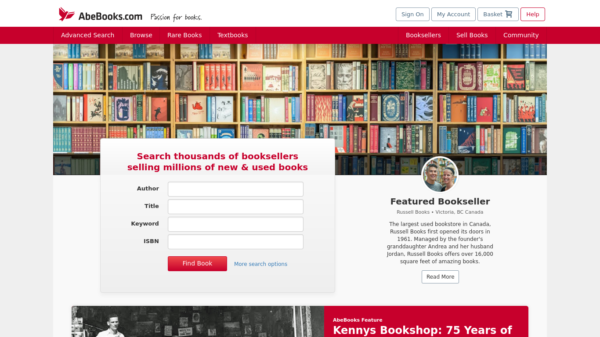 Even though AbeBooks has been selling books at a high price online for over ten years, it is still not as popular as other sites. Still, it has cemented itself as a great place to buy and sell books, including textbooks.
If the company name did not already give it away, AbeBooks is a website dedicated to buying and selling books, unlike larger reselling sites like eBay or Amazon. This is a plus because people are looking for your products, which are books.
You can't sell directly to AbeBooks, so you must do the legwork yourself to make a sale.
Additionally, AbeBook's largest focus is on works of fiction, nonfiction, and rare books. AbeBooks is a great place to sell these kinds of things, but if you want to sell textbooks, it's not the best place to go.
Why Sell books on AbeBooks
AbeBooks provides you with a great deal of flexibility when it comes to selling your books.
This website offers free shipping for each book you sell on its platform. In addition, its subscription service lets you find the right clients and make profitable sales.
AbeBooks also provides resources that enhance your chance of selling large volumes of books. For example, subscribers will have their books displayed on several websites, and they will also have access to a storefront that can be customized.
In addition, AbeBooks provides inventory management software that lets you record the books sold.
Even though it's not as popular as it used to be because it sells things through auctions and because more popular reselling apps have emerged, eBay is still a good place to sell rare-used books for high prices.
But eBay isn't the best place to sell textbooks because sellers often get lowball bids, which means they don't make as much money.
Still, if you want to sell rare books or books that could be considered collector's items, you can make a lot of money by putting them up for auction on eBay, especially if they are in high demand or start a thrift store flipping.
You don't have to pay anything to list your first 50 items on eBay, but after that, each sale will cost you a small fee. Depending on how much your items sell for, this could cut into your profits. You also have to pay for shipping on your own.
The website can be overwhelming for people who have never used eBay because it is a large marketplace with a learning curve. On the other hand, the eBay app for phones is a bit easier to use.
4.
Amazon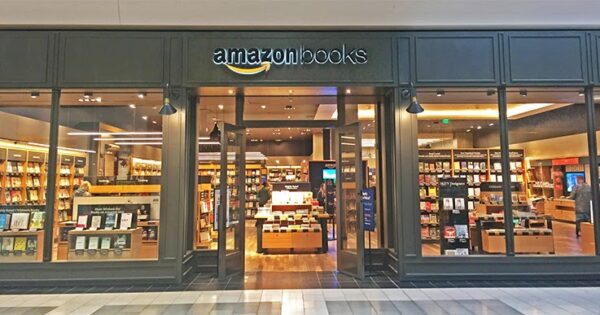 Amazon has become the biggest online store in the world. It is a behemoth where you can sell your books for a high price. Does Amazon then buy books and textbooks?
Yes, it does. Only by selling books directly to buyers and making sales yourself can you sell books on Amazon.
Students quickly liked the Amazon textbook trade-in program, but it was shut down in 2020 without any warning or explanation.
Now, you must make a seller account and list your books, setting the price yourself instead of taking what Amazon gives you.
Setting the price yourself could make you more money than selling through Amazon trade-in program because you have more control over how much you make.
But it takes a little more time, and there is a lot of competition. Depending on the price and condition of your books, they may sell quickly or not at all, and you have to pay for the shipping yourself. If you want to start selling on Ama yourself, you can learn how to sell books on Amazon, especially if you are a beginner.
Why Choose Amazon to Sell your books
Amazon is a reliable online marketplace for selling books. This platform offers you 80% of the initial purchase costs of the textbook.
If you create an Amazon seller account, you can place a price for your books. In addition, Amazon provides a free delivery service for the books you place on its platform.
Amazon is a large online marketplace with millions of users who visit it daily; hence you'll easily find buyers for any kind of book you put up for sale.
Why Amazon is not our first Choice to sell Books.
Amazon is such a big company that it is one of the best places to sell used books for high prices. Unfortunately, there are a lot of sellers on Amazon, and many of them are willing to sell the same books for a fraction of what you might charge.
This makes it hard to sell directly to buyers on Amazon.
Other Places to Sell Your Books for a High Price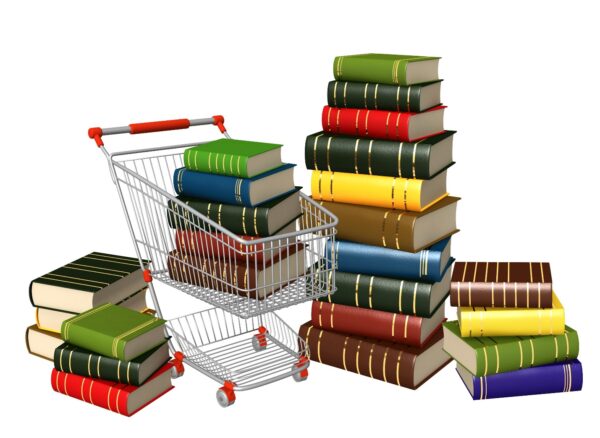 Sellbackyourbooks.com is another great place to sell textbooks for a high price.
From what we've found, this website has the best deals on the whole web, and their customer service team responds quickly through the live chat on their website.
The selling process is similar to BookDeal and BooksRun, also on the list. But you should know that Sellbackyourbook.com doesn't buy multiple copies of the same book. Unfortunately, this means that you can't sell more than one of the same books on Sellbackyourbook.
The online book retailer, Powell's Books, is an excellent choice if you want to sell a large number of books simultaneously and at a reasonable price.
You can visit this online book company. Its headquarter is located in Portland, Oregon. The fixed shipping cost of books sold at Powell's is $3.99. However, Powell's will offer free shipping if your book costs over $50.
One of the best places to sell college textbooks for a high price is BooksRun. You can buy, sell, or even rent new and used textbooks through them. They often have great deals on used books, but we've found that it takes a while for their customer service team to respond to emails.
Enter the book's ISBN (International Standard Book Number) and click "Search" to start selling your college textbooks. You can check out the books on the "seller cart" page that opens.
After you check out the book, you can print the pre-paid mailing label and send your books within five days of placing your order.
It may be called Half Price books, but I actually sell my books there for a reasonably good price. When I went to Half Price Books the last time, I had a banker's box full of great-condition hardcovers to sell. I made about $30, which paid for some bookends and magazine boxes I needed to finish organizing my bookshelves.
This is a great way to sell your books if you live near an HPB. You pack up your books, bring them to the store, and then wait while a bookseller estimates their worth. Then, you can look through the stacks; when your offer is ready, they'll call you.
Every year, Bookstores.com ships and sells millions of books to people worldwide. The company started as a local bookstore and buyback program in Columbus, Ohio.
Bookstores.com buys books from people and sells them to them online today. They are considering buying books from various genres, which could be a good way to add to your collection.
Shipping is free when you spend $15 or more on buybacks at Bookstores.com. Sellers can get their money through store credit, a check, or PayPal.
BookDeal lets you sell used textbooks online and guarantees you will get paid. BookDeal works with several companies that buy books to help you get the most money for your books. Just type in the ISBN of your book to get offers from different buyers.
After choosing the quote, you can print a shipping label and send your book to BookDeal.
BookDeal keeps sellers safe by requiring them to upload photos to show that the book is in good shape. Once BookDeal gets the book, the money is sent to the seller within five business days.
BookDeal uses PayPal, Venmo, or Zelle to pay sellers.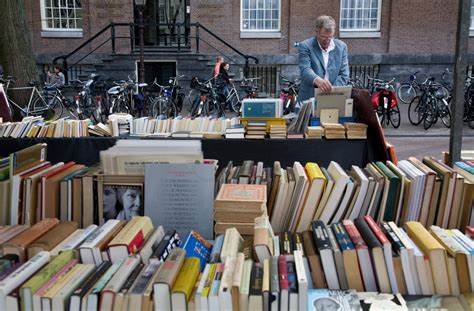 Decluttr is a popular website that buys electronics like video games, cell phones, and DVDs. Decluttr is one of the places to check if you are looking for ways to get fast cash for your used games, books, CDs and DVDs. They buy used books as well.
Like many other sites on this list, Decluttr is easy to use. You'll put in the ISBN of your book, and then Decluttr will give you a price.
If you agree to the price, the company will pay you and ship your book to them for free. Decluttr buys all kinds of books, including fiction, nonfiction, books for kids, and school textbooks.
Decluttr has an app; sellers can get their money by direct deposit or through PayPal.
The Pros of Selling Used Books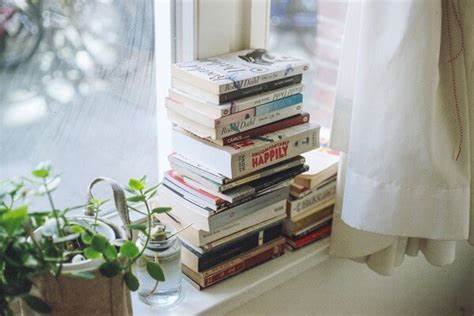 There are a few reasons to sell your textbooks, but the most important is that it's easy.
Whether you sell through BookDeal, Bookscouter, or any other platform, you can get instant quotes for your books within mere seconds.
You just need to type the ISBN into the search bar, and you're done.
You can choose from several sellers.
You will also get prices from multiple vendors, which is a plus. This gives you a wide range of choices.
So, instead of walking around town trying to figure out who will give you the most money for your books, you can choose the online seller who gives you the most cash for your books.
Get higher prices for your used books
Since traditional brick-and-mortar bookstores have a lot more costs, like rent, so that they can pay a lot more for your books.
The same is true when you buy books.
Free shipping on your books
Once you reach the minimum buyback price, most websites that let you sell your textbooks will send you the books for free.
Once you accept an offer, you can print the free USPS shipping label and ship textbooks for free, whether you're selling just one book or several.
Then all you have to do is pack your books correctly and send them!
The Cons of Selling Textbooks Online
Even though there are more pros to selling books online than cons, there are still a few things to consider.
It takes time to ship and process book orders.
Your books can take up to a week, and sometimes even longer, to get to the vendors.
Once they arrive, processing the books, checking their condition, and paying you will take a couple more days.
Initial quotes may vary in rare cases
Let's say you want to sell your textbook "Principles of Business Design." You decide the book is in "Good" condition and set the price at $32.27, sometimes
Tips to Sell Books At a High Price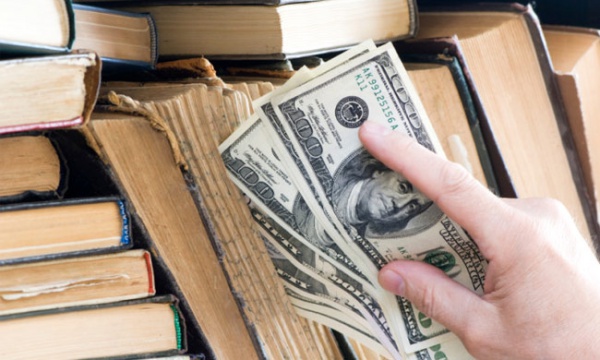 1) Search Multiple Websites
Try using sites like Bookscouter or Abebooks to search multiple sites at once. These sites will also tell you everything about each site and how much they'll pay for your books, so comparing offers is easy.
2) Sell your books to thrift stores.
You could also sell your books to someone who buys and sells used items. Don't forget about thrift store places near you! You can easily get rid of books you don't want by selling them; it goes much faster if you do it in person.
3) Get Organized
To make the most money selling books, you need to be organized. It would be best to take pictures or scans of the books you want to sell to add them when selling them online easily.
4) Sell At A Yard Sale
Hold a garage sale if you want to make a little extra cash. You can sell books and other things around the house for extra money.
Use Smart Shipping
To make as much money as possible from selling books online, you must ship them carefully. However, there are some smart ways to pack your books to arrive in good shape.
Invest in Padded Shipping envelopes
Investing in some padded shipping envelopes or other packing materials is a good idea if you intend to sell many books.
The packaging should be water-resistant and long-lasting enough to keep the book safe from dings and bumps. Keep your tracking numbers; while the online buyer may send a shipping label, you must ensure the package arrives.
5) Take Precautions When Meeting In Person
If you meet a buyer in person, you should take precautions to keep yourself safe. Don't go alone; meet somewhere public and make sure someone knows where you are. Always deal in cash; leave if something doesn't feel right.
6) Be Honest When You Describe Your Used Books
The best way to avoid problems from irate buyers is to describe your books accurately. The more details, the better, and a few dings are unlikely to be a problem unless someone is a serious collector.
Tips For Selling Used Books on Amazon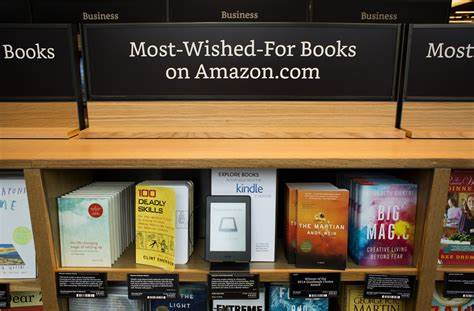 We have listed other niche sites for selling used books, but traffic to those sites is sometimes minimal compared to Amazon, so common books can sit there for months before selling.
Those sites are typically great for more collectible or rare books, but eBay is also great for niche / in-demand books.
Fill out the Amazon Seller's listing form with a complete, detailed, 'sellable' description of the condition of your book.
Because the buyer cannot physically inspect your book, touch and feel it, or turn the pages, it is your responsibility to read accurately and truthfully describe the item. Therefore, you must do the following:
Include information that the buyer is interested in.
Put in what the buyer needs to know.
Include information that the buyer might be surprised to learn. (For example, "Book signed by author")
Include a secondary reason for purchasing. (For example, "First Edition")
Assure the buyer that the book will be carefully packaged and shipped on time.
Provide a freebie (i.e., "Free delivery confirmation to ensure accurate delivery to you").
Amazon FBA vs. FBM
FBA (Fulfillment by Amazon) means that the company stores your book inventory and then packs and ships it once it sells. You ship books to an Amazon Fulfillment Center, and the company handles everything else, including customer service and returns.
FBM (Fulfillment by Merchant) puts you in complete control of your books' storage, sales, and shipping. Choosing FBM can save you money in the long run because you set your own selling prices, but it does come with an additional fee that Amazon charges.
Individual vs. Professional
Individual plans are designed for sellers who do not anticipate selling more than 40 items per month. Choose the individual option if you want to sell ten to fifteen books every few weeks.
You'll pay Amazon a $0.99 fee when an item sells, and you'll be responsible for managing your inventory and adhering to Amazon's shipping rates.
The Professional plan is designed for people who want to sell many books, essentially creating their own online store through Amazon. This plan is $39.99 per month, but you will avoid the $0.99 per item fee and can set your shipping rates.
What Should I Do With Old Books?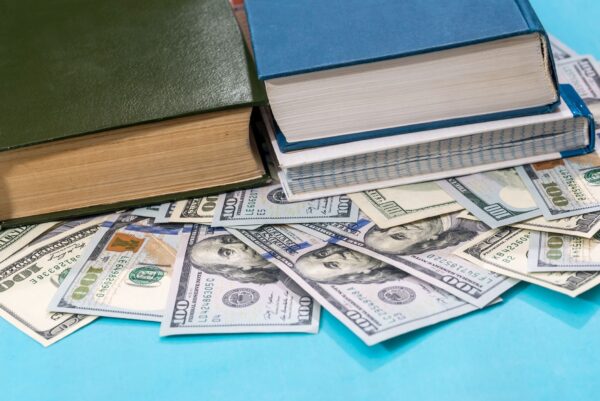 Whether you're a college student or a bookworm, it's easy to amass a sizable book collection. Every year, nearly 700 million print books are sold.
However, you may find limited space on your bookshelves if you believe you contribute a significant portion of these sales.
Many people want to learn how to sell books online, but there are a few other options to consider before you get started, which are:
If your used books are in good condition, consider donating them to your local library.
Make a "Free Book" box and display it prominently.
Donate your books to a local charity like Goodwill, The Salvation Army, or other organizations that need to sell items.
Make some extra money by selling used books online.
Should You Sell Books Online or Offline?
You might wonder if selling your old books in person or at a local store will net you more money. We would recommend selling online for the most part.
The main reason is that websites that buy your books have lower overheads. As a result, they can offer you more money than a traditional establishment.
Of course, this isn't always true. We won't say that selling to an online store will always be more profitable than selling to a local store.
However, in many cases, selling books online rather than in person will earn you more money.
Related: How to Buy a Used Car from a Private Party
Bottom Line
If you want to sell used books, you might be surprised to find that it's not as easy as it seems. But the good news is that there are a lot of websites that can help.
Use AbeBooks if you want to buy fiction or nonfiction books, even though it doesn't have an app and doesn't ship for free.
BookScouter is by far the best website to use for selling textbooks. Their website and mobile app are easy to use, offer free shipping for all sellers, and their direct-to-vendor connection means you won't have to wait around for a buyer, and you'll profit from your book.
When selling your books online, be careful of peer-to-peer (P2P) transactions. This transaction, which does not need an intermediary, will force you to pay shipping fees for each book you sell unless you don't mind paying for shipping.
A website that sells books will cover shipping expenses since they ship large quantities of books.
Frequently Asked Questions
Q: How do I sell a ton of books?
eBay: eBay is a great place to try reselling a lot of used books. Local bookstores and book-buying markets: If you don't want to deal with packing and shipping, take your books to a local used bookstore or a children's consignment sale, or try selling them on Facebook Marketplace.
Q: Where can I get the best price for my used books?
Amazon and eBay are the best places to sell books online. You can get the best price for your old books on these platforms. In addition, you can easily sell your books by simply providing the ISBN. These platforms have many buyers for both new and used books.
Q: What is the most profitable way to sell books?
The most profitable way to sell books is to list them on many book sites and online marketplaces. Having realistic expectations about how much money you'll make when selling used books is important. Used books in good shape and in high demand will make the most money.
Q: How do I get rid of books for money?
You can sell your used books on sites like Amazon, Barnes & Noble, BookScouter, Etsy, Powell's Books, and Thrift Books. You can also sell your used books in person if you live near a Half Price Books or Strand store.
Q: What is the best online marketplace for selling used books?
Many websites, such as Amazon and Etsy, will pay you for your used books and provide a marketplace for you to sell them.
Q: What is an ISBN?
Every published book receives an International Standard Book Number (ISBN). This identification number is required for all online bookselling options because platforms use it to determine which books are in demand and at what prices they are sold.
Q: Is selling books online a good way to make extra money?
Selling used books online can be a good way to supplement your income, but don't expect to retire on the proceeds. Most paperbacks in good condition are worth a few dollars, while hardbacks and rare editions are worth a little more. You'll also need to consider shipping costs if any exist.
Q: What other places can I sell my used books?
There are several ways to sell books in person, including going to stores like Half Price Books or having a garage sale. You could also give your used books to local schools, libraries, or hospitals.