Last updated Apr. 29, 2023 by Favour Chinaza
How to Become a Successful Virtual Assistant and Make Money
Can you ever become a successful Virtual Assistant? The answer to this question depends on how you pursue your virtual assistant career.
Due to the fast growth of online businesses, virtual assistants are some of the most sought-after jobs right now.
Owners and managers realize they don't need someone in a certain city or on the payroll to complete tasks, so they are looking for virtual help.
That means you can be the best fit for companies worldwide, even if you work from home or another place you choose.
As a virtual administrative support person, your job is to help companies with what they need by using the online tools they use.
Most of the time, these are things you already know how to do or programs you already use.
You don't need a college degree or much (if any) experience to be a virtual assistant. So if you like that idea, keep reading.
Who is a Virtual Assistant?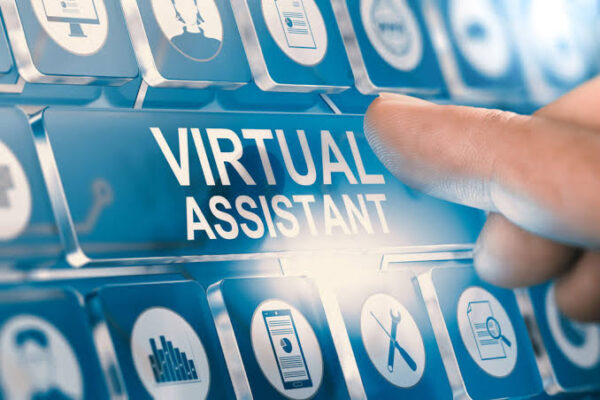 A virtual assistant helps clients with administrative tasks and other tasks online. You don't have to be in the same place to do these things for your clients.
You will be given the tools you need to do any job without stress from the comfort of your own home.
As a virtual helper, you should have certain skills that help you do your job well and not make mistakes.
Good Read: 18 Legitimate Stay-At-Home Jobs for Moms
Why Work as a Virtual Assistant?
Virtual assistants have been employed for as long as there has been an internet. However, their range of responsibilities and level of acceptance have increased recently.
Virtual assistant jobs are among the best online jobs that pay weekly or faster than other jobs.
Working as a virtual assistant (or VA) can be a very lucrative job option in 2023.
Clients use virtual assistants on a daily basis to carry out a variety of routine and highly specialized duties.
You could make more money as a virtual assistant (VA) if you specialize in certain tasks for clients, such as:
writing, bookkeeping/accounting
social media marketing
web design
travel planning/coordination,
telemarketing
executive administration
data entry
booking
appointments/scheduling
project management
database management, or research.
By carving out a specialization for yourself as a virtual assistant, you may stand out from the crowd.
How To Become a Virtual Assistant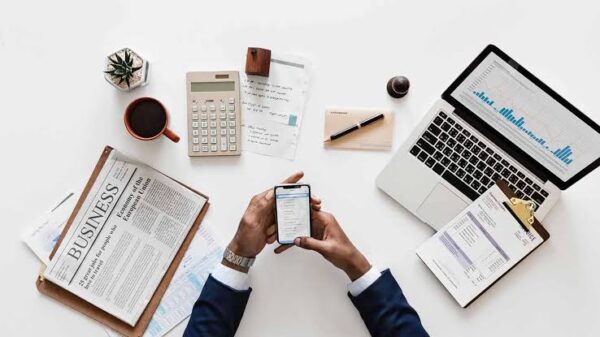 The first step in learning how to become a virtual assistant is determining whether the position is suited for you.
A virtual assistant, often known as a VA, is a self-employed individual who does administrative, technical, and occasionally sales or marketing activities for a company.
The "virtual" element refers to all your activities being conducted online, allowing you to work from anywhere with an internet connection.
Most times, virtual assistants assist corporate employers and workers.
This can include maintaining someone's calendar and daily routine, replying to emails, gathering information on sales targets before meetings, and even ordering drinks and snacks for their virtual office.
Some virtual assistants are assigned to highly technical tasks.
Running several programs to identify leads and business possibilities, scheduling social media postings and email campaigns, maintaining marketing data, or completing bookkeeping are all examples of what this entails.
What you perform and how you specialize is up to you. Still, before applying for virtual assistant employment, you should have an idea of the types of activities you're comfortable doing.
5 Easy Steps To Become a Virtual Assistant Without Experience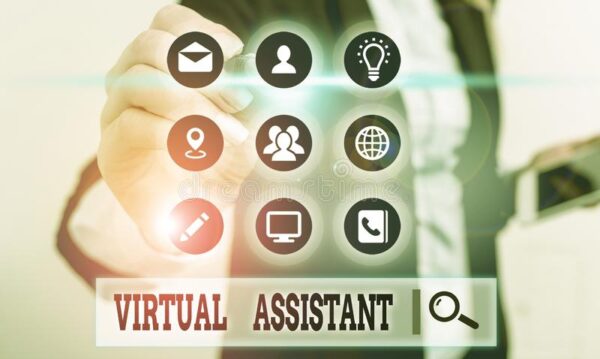 1. Pick a Particular Virtual Assistant Niche
The first step in becoming a virtual helper is figuring out what kinds of services you'll offer.
You might want to list your skills and compare them to the services above that a virtual helper might offer.
You might have your own website or blog or be really good at editing pictures for social media.
If you know how to use advanced Excel formulas, you might be able to make someone's money easier with the click of a button.
Think about what you're good at and what you'd like to do. Then, compare your skills to people needing help and decide what services your VA business will offer.
Your services won't have to end there, though, because as you grow as a successful virtual helper, you'll keep learning new skills and programs you're comfortable with.
Ultimately, the best way to get ahead is to know how you can add value to your clients' lives and your unique selling points (USP).
2. Decide Your Rates
As was already said, how much you charge for your services will rely on your skills, experience, and the kind of services you decide to offer.
Decide how you want to price
The majority of virtual assistant services are priced in four categories:
Hourly: Your client pays you an hourly fee, and you are paid for the time you work.
Project-based: For a single project (such as setting up social media accounts or creating a website), your client pays a flat fee.
Package of Hours: Your client pays for a certain number of hours to use over time. Depending on your contract, they may expire after a certain period, such as six months or a year.
Retainer: Your client pays a monthly retainer fee for certain tasks or several hours.
The simplest way to decide your pricing is to look into what other VAs charge for similar services.
Examine their websites, post queries in Facebook groups, and conduct a fast Google search.
Take the average of those rates, and you'll have a reasonable starting point.
If you have a lot of experience with planning or have worked as an assistant before, don't be afraid to ask for more money per hour.
But if you're just starting out as an assistant and want to build up your skills and resume, you might need to start at the lower end of the scale to get more clients and experience.
When setting your Virtual assistant rates, there are a few important things to keep in mind:
You'll have to pay self-employment tax, so your charge covers that.
You'll also have to pay for website hosting (There are good web hosting service providers to check out), software fees, and office costs. So when deciding how much to charge, remember all these things.
There are no benefits, paid leave, sick days, health insurance, or retirement contributions. So if something goes wrong, you must pay for it yourself.
When setting your prices, it's important to remember all that.
No matter how new you are, make sure you don't get into a lot of debt by charging your clients way too little.
You can get around this by considering how much you'd make if you did the same job in an office and adding 25% to cover the costs.
When you think about how much more is involved, it's not surprising that freelancers often make more than workers.
If you're new to freelancing, it can be hard to come up with fair prices and talk to your customers about them.
But you must remember this is a win-win situation: your clients don't have to spend time and money setting up and teaching a new employee. So don't be shy about asking for a fair price.
3. Get a Suitable Work-from-home Space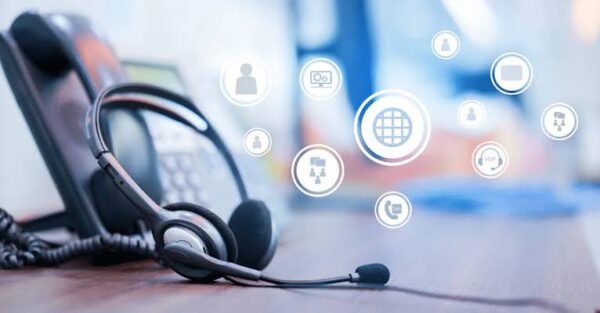 You are not rendering your services as a virtual assistant on your bed or any other comfortable spot within your home.
Sometimes, the client may call you on a video call to pass some information across.
Aside from the client calling your line, being less distracted while executing your daily tasks would be better.
Hence, professionally arranging your home office is the first bold step.
If you don't have enough space in your home, you may consider creating a space for the sake of your virtual assistant career. Your home office must not have any distracting objects.
If you want to succeed, you must concentrate while executing your jobs.
4. Set up an Online Presence
You may be wondering why a virtual assistant will need a website. Well, your services will never appear professional enough if you don't own a website.
You should include all your services on your website to convince the client that you are the best professional for the job.
On your website, you can also include a review section where your customers will write about their unique experiences from the services you rendered to them.
If you don't have good knowledge of WordPress design, you can hire a professional web developer to design the website for you.
Aside from sharing your past experience on the site, you can also blog on it.
You should also put out posts that give information on what you do. Start with engaging posts with killer blog titles with high CTR. If you get enough attention on the site, you can monetize it with time.
Take Your VA Services to Social Media
You cannot deny the role of social media in promoting skills and connecting professionals to different clients. As a virtual assistant, you should never deny yourself an online presence.
You should create an account across all social media platforms. The information you share on these platforms will enlighten your clients about your expertise in managing social media accounts.
Note that management of clients' social media accounts is one of the roles of a virtual assistant.
So aside from being very present on social media, get acquainted with the best social media management tools because it will help you gain social media visibility and excel at your job.
Hence, when you are active online, you should convince people that you are knowledgeable enough to work as a Virtual Assistant.
After creating social media accounts, you can choose a niche to share with your followers. Do this consistently, and success will surely come your way.
5. Start Looking for your first Virtual Assistant Job.
It's fun and scary at the same time to look for that first job. It can feel like looking out over an empty desert.
In reality, you should expect to hear "No, thank you" a few times along the way. Or to be sometimes ignored. That's something every worker goes through.
The most important thing is to keep trying and not let it bother you. There are lots of legit virtual assistant jobs that pay well you can get if you are consistent.
How Much Do Virtual Assistants Make?
Freelance virtual assistants have a wide range in their salaries and hourly rates. Let us start with the fact that virtual assistant jobs are one of the creative ways to make $100 a day and more!
You will likely start in the $8-$12 per hour range for many basic jobs and skills, such as data entry.
On Upwork, you'll be able to find many of these jobs as you become a virtual assistant, but you can also increase your rate very quickly as you specialize.
VAs on Upwork can charge $15 to $25 per hour for more advanced work like customer service, email handling, WordPress management, and more.
Higher rates for freelance administrative assistants average around $30 to $35 per hour, though some experts can find plenty of work for more.
In the U.S., the average virtual assistant makes $18.89 per hour. However, by working as a freelancer, you can work for clients anywhere in the world.
Clients in more expensive cities and countries often can afford to pay higher rates.
How To Make Money As a Virtual Assistant
1. Find Virtual Assistant Jobs Online
Find a job posting and apply for it just like you would for a regular job if you want to make a little bit of money.
This would just be a temporary job, and you could set your own hours and work from home.
2. Work as a Freelance Virtual Assistant for Several Clients
You could also work for more than one business to make more money. This could also take more time or let you work with companies that need help with just a few jobs each week.
If you are going for a freelance virtual assistant job, Create a great resume
Without a great resume, you are in no way getting closer to landing your first job—endeavor to make plans to land yourself into high-paying jobs.
Your resume should contain your past experience and skills. As you create this resume, ensure you provide only truthful information about your job.
Keep in mind that not every client will request your resume. Some clients will give you some tasks to handle without looking at your experience.
If you hope to reach a greater milestone in your career, ensure you get your resume ready before looking out for jobs.
3. Offer a Variety of Services
Virtual assistants can assist virtually every employer. Do not limit yourself to a specific job. You can be working as an executive assistant, administration assistant, etc.
Some VAs act as administrative assistants and help with various jobs. Your variety of skills could help you get more new customers. But it also calls for a broader range of skills.
4. Find your Niche
Some VAs, on the other hand, only do one thing, like manage social media accounts or answer customer questions. This can help you narrow down who you want to reach and focus on what you do best.
5. Work with an Agency
You can find work with the help of VA offices and job boards. They might charge a fee or take a cut of each job, but it could help you get more chances.
6. Connect with Other Online Businesses
Once you know what kind of small business owner you work with, you can look for other online workers who work with the same type of clients.
For example, if you help people handle their email marketing, send them to people who help them make content. As a result, you may get some extra recommendations and provide even more value to clients.
7. Market to Local Businesses
A lot of VAs find clients online. But you can also promote your business locally if that's your specialty. For example, you can offer your skills by putting up ads in local publications or meeting business owners at local events.
8. Ask for Referrals
Once you've worked with a few clients, ask them to recommend other people in their field so you can get even more business. The same is true for testimonials.
Highest In-Demand Virtual Assistants Job Services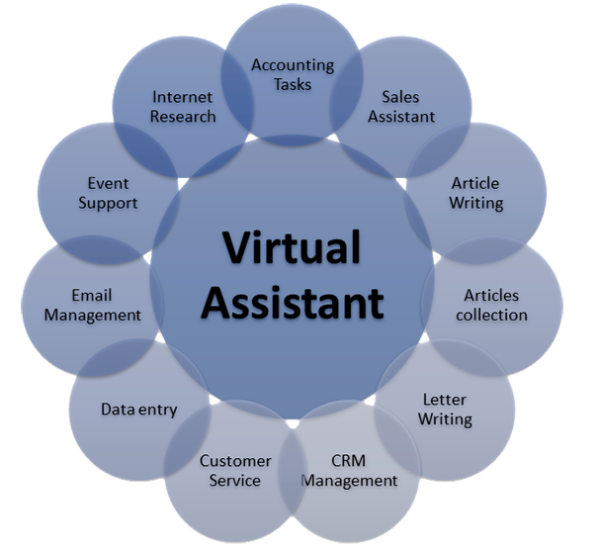 As a virtual assistant, the services you render will determine if a client will continue working with you for a longer or shorter duration.
If you want to retain a high-paying client longer, you must be ready to learn several skills or have background knowledge about them.
The essence of possessing several skills satisfies every business's primary need. Therefore, you should have background knowledge of the following skills:
● Writing Assistant
As a writing assistant, you will be responsible for all types of content writing works. Sometimes a writing assistant also means "data entry clerk."
So make it clear during your interview with the client whether it is a data entry or writer's job.
As a writing assistant, you will be required to do the following jobs:
Making content plans.
Research about niche keywords.
Writing content for the keywords.
Editing and proofreading.
● Email management
As a virtual assistant, you should have overall knowledge of email management and understand how to increase your clients' audience. Hence, make out time to learn how to manage email professionally.
● Project management
Every virtual assistant should be a good project manager to help your clients manage all their projects and reach more organizational goals before deadlines.
● Social media management
Most clients are too busy to manage their social manager. Virtual assistants should fill this space and help businesses drive massive sales per day.
Managing social media may be challenging if you don't have a general knowledge of how it works. You must learn the technical expertise of every social media platform to render a more professional service to a client.
● Editing and proofreading
You must be passionate about editing and proofreading articles, videos, blog posts, pictures, or any other documents the client provides. You can learn how to proofread from YouTube and put what you learned into practice.
● Bookkeeping
Financial support is essential for all businesses. Smaller businesses and those that use virtual assistants frequently require assistance with processing payments, reviewing expenses, verifying payroll, and preparing monthly budget statements.
If you're good with mathematics and business, this could be a wonderful place to begin.
● Billing and Invoicing
Businesses frequently want assistance in invoicing their clients. A VA in these roles will prepare invoices using the company's software platform, validate each invoice, send them out, and assist with payment processing and recording when a payment is completed.
● Website design
You don't necessarily need to become a professional website designer to work as a virtual assistant. But you should have a basic knowledge of how website design and development work.
● Content marketing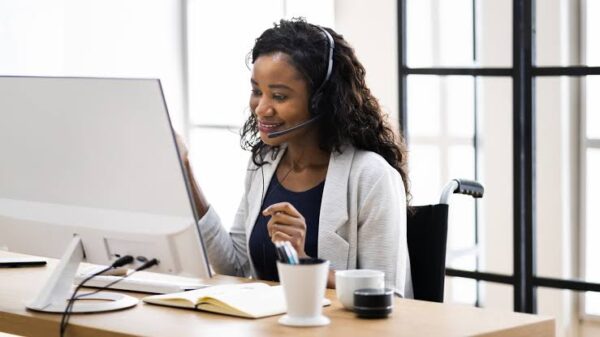 The client may instruct you to market content to people while rendering your job. If clients make such a demand, you should be knowledgeable enough to sell content on various platforms.
● Customer support
Most businesses hire virtual assistants to render customer support roles to people. Hence, you must develop professional communication skills to relate well with different people.
● Online Marketing
Since 84.2% of the U.S. population is already online (and the number of people who use the internet is still growing! ), most companies need to do everything possible to make their online marketing as effective as possible.
If a business wants to sell its product or service, its main goal is to connect with its audience.
If you have worked in online marketing before, you would be a very useful virtual assistant.
● Communications with clients
You should have the ability to answer or make a call professionally. Your tune must be pleasant to the recipient's hearing.
Hence, if you don't have the skill to answer calls professionally, you should devote time to train yourself on this new skill.
● Virtual Travel Assistant
As a Virtual Assistant, you have to arrange flights for your clients. You must figure out how to make the client meet the travel schedule.
You should arrange a flight ticket, find a reservation, and inform the client about any changes.
● Research
Are you good at poring through data and resources and then distilling what you find into workable information?
Research VAs help discover new ideas, dig into competitor data and spot recent market trends. For example, you might look into influencers, travel deals, databases, or lead generation.
● Data Entry
Data entry is a type of clerical work in which you organize and input information. It could be broad recording or typing of information or more complex jobs requiring you to examine the information you're reading.
● Transcription
A popular last assignment for VAs is to listen to meetings or recordings and transcribe what is stated. Some occupations may also require taking notes and writing reports on the topics covered.
● E-commerce Order Management
Many e-commerce companies utilize virtual assistants to help them understand current orders, obtain client tracking numbers, and even refill products.
● Financial Assistant
Many people need help keeping track of their money, whether it's their personal, business, or both. If you know much about this subject and are good with numbers, you could help your clients handle their money.
You must process every online order made by the client. However, the client can decide to withhold some personal orders from you.
At this point, you don't question the client but respect the person's decisions
9 Tips To Become a Successful Virtual Assistant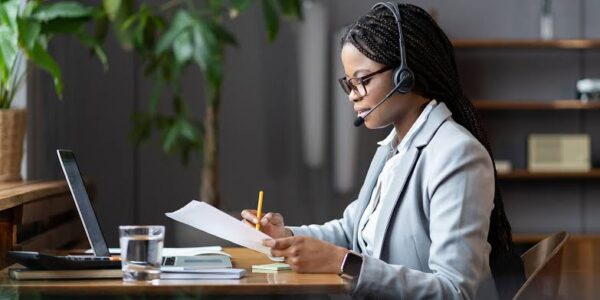 After taking note of various skills that qualify you to become a successful virtual assistant, you may wonder if this career is the best choice. However, becoming a virtual assistant is not as complex as it now sounds.
So what qualifies you to become a successful virtual assistant? Aside from the skills which you are supposed to have, you can walk your way to the top if you deploy the following tips;
Tip#1. Search and Pick a Lucrative VA Service
You can never be a professional in all branches of Virtual Assistant. Hence, you must select areas to channel all your strength.
However, no rule mandates you to focus majorly on a particular virtual assistant service. But for the sake of your profession, you have to put all your efforts into one angle to succeed.
But you can focus on more than one area. When you decide to focus on several areas, you may not think and work smartly to satisfy your clients better.
Tip#2. Think beyond Regular VA tasks
The problem most virtual assistants encounter is that they rely so much on learning things in the old way. For example, the normal routine of virtual assistants may include arranging for travel, receiving calls, and more.
Clients are ready to work with you if they find something special about you.
If you learn how to execute multi tasks professionally without ruining your reputation, you will surely have an advantage over your competitors searching for similar jobs.
Tip#3. Start a Freelance Virtual Assistant business
As you establish your business, you must give it a professional look to convince clients that you are in the best position to handle the job.
First, you should take legal action to conclude the mode of operation you want to give your business.
Most professional virtual assistants prefer to run their businesses as Sole proprietors because of the nature of their tasks.
However, you can also establish your business as a Limited Liability Company to appear more professional before a client.
Building a company around your virtual assistant skills is a bold step you should consider taking for the sake of your business.
Building a virtual assistant business will enable you to obtain the licenses needed to run your business as a professional virtual assistant.
However, if you do not have enough resources to register your virtual assistant business and run it professionally, you can start up on a small scale.
Like every freelancer, you can find ways to convince your clients to patronize your services and enjoy numerous benefits by working with you.
Tip#4. Get Some Certification and Training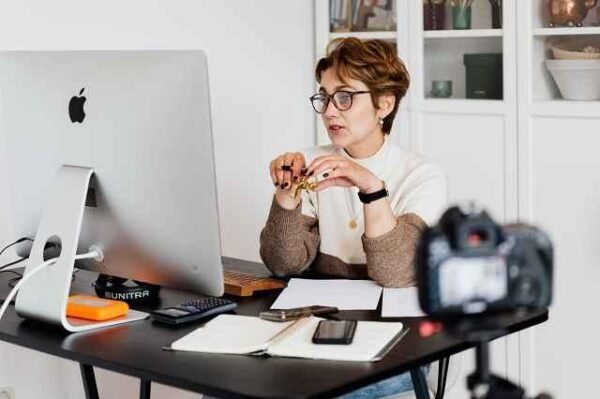 One of the best steps to becoming a successful virtual assistant is to acquire some training. However, you don't necessarily need an accredited certification to work for any client.
The essence of training yourself is to identify real opportunities in playing the role of a virtual assistant. You must train yourself on many skills to stand ahead of your competitors.
Gina Horkey knows a lot about how to learn how to become a virtual helper. In 2014, she started her own virtual assistant (VA) business.
After just a few months, she made more than $4,000 monthly.
She put together a course to help others do what she did after she saw how popular virtual helpers are and how much money they can make.
Gina's best-selling course, Fully Booked VA, shows people who want to be virtual assistants how to start their businesses and find their first paying clients.
You don't need to take a course to be a great virtual assistant. However, getting those courses will help. You can also check for some online course platforms for specific VA courses.
But if you want to speed up your VA business, you can save time and reach your goals faster if you learn from an expert.
Tip#5. Learn all VA work tools
As a virtual assistant, you are required to provide professional services while utilizing certain technologies and resources. You may believe that Virtual Assistants primarily use their smartphones and PCs.
However, the customer may assign you new work requiring some tools.
As a result, you must plan ahead of time to provide professional service to your clients whenever the need arises.
Tools that can help you keep track of your work
Look into these time and project management tools before you start any work. They'll help you stay organized, get paid, keep track of your time, and set up your work.
Asana is a free tool that helps you keep track of your work, plan your projects, and share documents.
Google Drive lets you use Google's versions of Word and Excel for free and share files quickly.
Grammarly is a tool that will check your work for wording, grammar, and even tone.
LastPass lets you store and safely share login information for clients.
Freelancers Union lets you get free models for contracts that you can change before you start working.
Make it easier to do your taxes. With one easy tool, you can keep track of bills, payments, time, and projects.
Tip#6. Network with other Freelance VAs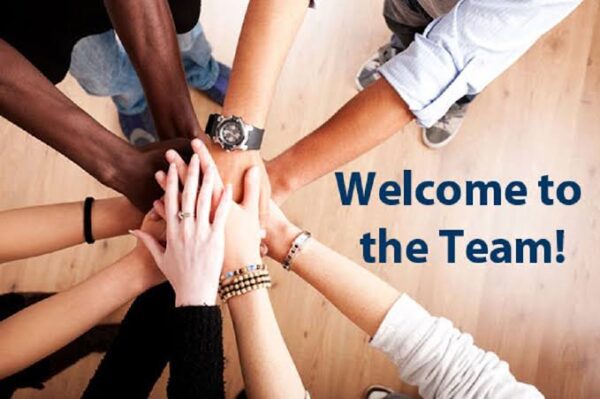 You may never make it as a virtual assistant if you cannot build your network. Even if you are a professional in the field, you should network with others to actualize success.
Networking can connect you with high-paying clients and create an enabling environment for your business. So how can you network?
Make your networking moves by joining a professional organization in any field. Almost every business owner needs an assistant to help out with daily activities.
When you mix up with professionals in different fields, you can always connect with high-paying clients with time. You can also join online forums of people sharing similar ideas.
For example, numerous LinkedIn and Facebook groups exist for people interested in becoming virtual assistants. You can join these groups and share your network with others.
Aside from connecting with high-paying clients, you can learn something new from other professionals in the same career field as you.
Tip#7. Take Deadlines Seriously
One of the key components of becoming a successful virtual assistant is to meet deadlines. No client wants to work with people who fail to meet any given deadline.
In fact, you should never joke with a deadline given by a client. Delivering your job before the deadline will give you an advantage over others.
You may experience some challenges that will prevent you from meeting a particular date issued by clients.
No matter what you are going through, endeavor to update the client accordingly about the progress made so far.
The best way to meet any given deadline is to concentrate on your job role. Never allow anything to distract you from rendering your services professionally.
Tip#8. Build a Great Relationship with Clients
The secret key to any successful business is the owner building a great relationship with the client.
Instead of crashing an already existing relationship with your clients, find ways to establish a long relationship with them.
Listen to their problems and create perfect solutions to satisfy these problems. Becoming a successful Virtual Assistant may be challenging if you cannot build a good relationship with clients.
The reason to obtain great communication skills is to answer the client professionally while executing your job.
Building a great relationship will also convince the client to link you to other people in need of your services.
Tip#8. Understand what a Client wants before Executing the Task
Some clients do not have the patience to express what virtual services they want from you. Instead, they may hurriedly pitch the idea to you and move on with other activities.
Instead of assuming the exact solution that the client wants, endeavor to obtain more information about the tasks. For example, you may be a professional virtual assistant.
But when you are not enough to source the complete information from your client, you may end up rendering the job like a newbie. You should develop the habit of asking questions about confusing areas.
While working with the actual information, you can execute your tasks like a professional.
Tip#9. Sample Your Services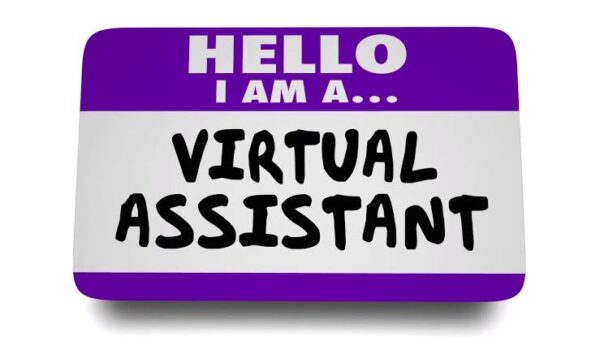 Finally, if you are new to remote work as a virtual assistant and have little or no prior experience, the greatest thing you can do is beta-test your services to help you create your portfolio.
Without previous work to show your clients, they may be apprehensive about employing a freelancer, so don't be afraid to offer your services at a lower or no fee when you're just starting out.
There are several advantages to doing so. For starters, you will be able to construct a portfolio. Second, if the client is pleased with your work, they may engage you during your trial period.
Third, the more you work and put yourself out there, the more confident you'll get in your abilities, and when the time comes to meet with real clients, you'll be able to market yourself more effectively since you have your work to back you up.
Market your Expertise in Career Platforms
Whether you are a newbie or a professional virtual assistant, you should learn to market your skills on career websites.
If you are waiting for clients to reach out to you for jobs, you may never accomplish your goals as a virtual assistant.
Develop the habit of reaching out to clients and sharing your past experience with them.
Before meeting your clients, create a professional portfolio detailing your master list of expertise as a virtual assistant.
Don't underestimate the power of word-of-mouth marketing when it comes to offline marketing.
Inform everyone in your social network that you are looking for clients and providing your skills as a remote assistant.
With remote work becoming more popular by the day, small company owners in our areas are always looking for VAs.
How do you find Virtual Assistant Jobs Online?
You can start looking for a job as a virtual helper on the internet. Indeed lets you look for work as a virtual assistant in any part of the world, even remote ones.
Just type "remote" or your chosen location in the "Where" box and click "Find jobs" to see your results. You can also set up a job alert by putting your email address in the box below the search bar.
Best Places to Find Virtual Assistant Jobs Online
Flexjobs
Flexjobs is an online job board that offers flexible work-from-home jobs, such as freelance, part-time, and remote jobs.
It's the best site to use to start a job you can do from home. They have a place where they list all virtual assistant jobs.
Before they are accepted, all job opportunities are carefully screened and checked for scams. This means that all of the jobs on this site are real ways to make money.
Belay Solutions
Belay Solutions is a website that helps you find a virtual assistant (VA) job by giving you a lot of work listings and help.
If you're ready to take this seriously, you should sign up and pay for the specialized support to help you find a VA job. It's important to know that most Belay jobs take a degree and a few years of experience.
Fancy Hands
Fancy Hands is a great company where you can pay a community of virtual assistants per job.
So, if you're an online business owner who needs something done, you don't need a dedicated virtual assistant; you can just post the job on Fancy Hands.
The team at Fancy Hands is always looking for virtual assistants. Each job pays between $3 and $7.
Upwork
Upwork is one of the largest work websites in the world. It's a lot like Fiverr.
Unfortunately, this means that someone will always bid less for a job, which could lead you to charge way less than you should.
It's a great tool that's easy to use and can help you get started as a virtual assistant, especially if you don't have any experience and are just getting started.
Zirtual
Zirtual is a company that helps people find work from home as virtual helpers, data entry workers, and in other ways. They are always looking for virtual helpers to hire, so this could be a good place to look.
Fiverr
Fiverr lets you make an online profile and apply for listed jobs. It's a great place to get started, but you won't find many high-paying gigs there.
If you take the time to make a good resume, you will get a few jobs for beginners. In addition, you will learn from doing this. You can then look for jobs on other sites that pay more.
Equivity
Equivity is a real company that always hires virtual helpers to help their clients. They require a bachelor's degree, but the jobs they offer are some of the best paid in the field.
Remote Bliss
To find virtual assistant jobs, go to the "Virtual Assistant category" on the Remote Bliss job list.
oDesk
Customers post jobs on oDesk, and workers bid on them to do the work. This site may not be great for professionals with much experience, but it's a great place for newbies to learn.
VANetworking.com
VANetworking has tools to help you get your first client and coaching, training, networking, and other things. At least once, every virtual helper should look at this site.
Indeed
Even though Indeed isn't just for remote work, you can find the right kind of jobs by looking for terms like "virtual assistant" or "remote assistant."
Other places you can find virtual assistant-related jobs are;
Linked
99Dollar
VaVa Virtual Assistants
Boldly
Randstad
LHH – Lee Hecht Harrison
Paragon Planners
SocialODesk
Virtual Assistant Forum
VA Networking
Zip Recruiter
Where To Find Virtual Assistant Jobs Offline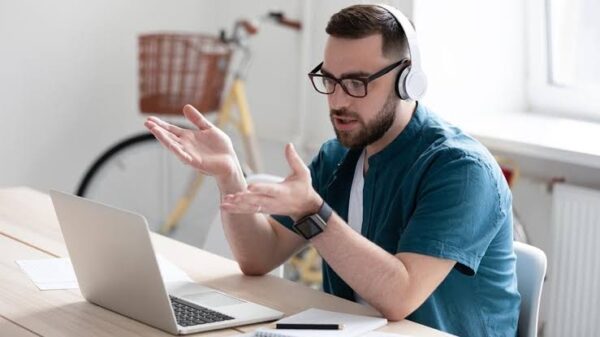 Local businesses
Reach out to small company owners in your neighborhood and see if anyone could benefit from the services you provide.
Because virtual helping is still a young sector, many brick-and-mortar business owners haven't considered outsourcing to a VA.
Tell them what they miss out on and persuade them to hire you. It's also a terrific opportunity to hone your marketing talents.
How Much Should You Charge as a Virtual Assistant?
If your prices are too high for the client's budget, they may find another virtual helper with more reasonable prices.
Visit different platforms to see what other virtual assistants are asking their clients before you set your prices.
How much you charge per hour depends on what services your client wants. But don't charge too little or too much per job.
Most clients won't want to work with you if you charge too much. But, on the other hand, some customers may think your low prices are too good to be true when you offer them.
If you're new to the field, make sure your prices are lower than those of the pros. But, again, it should be about you and what you know.
But remember that you are a subcontractor and not a full-time employee when you charge your customers. So, the client has no right to give you anything in return.
Most virtual assistants charge between $1 and $100 per hour, based on how much experience they have in the field and how well they know it. You can also use this amount for your price tag.
Figure out when to raise your prices.
As you keep working as a virtual assistant, you will slowly gain more experience in the field. In addition, some clients will come back to you because they were happy with the work you did for them in the past.
As you get returning clients, you can slowly raise your service rates. But remember not to scare clients away with high prices.
The first big step is to get a client. But keeping the client may be a huge problem if you don't give the person skilled services.
Can You Make Virtual Assistant a Full-Time Job?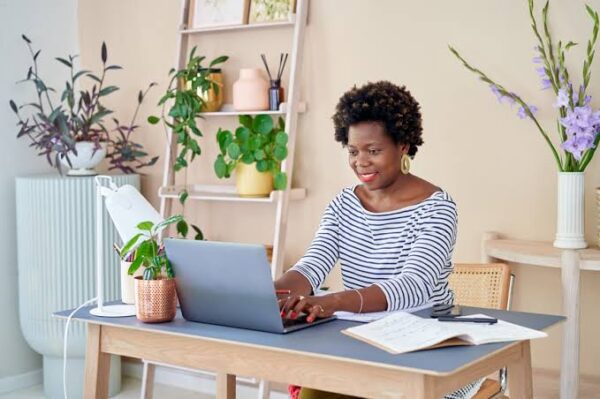 Yes, you can make working as a virtual assistant your full-time career. Many people have developed successful careers as virtual assistants and have earned a full-time income as a result.
To become a full-time virtual assistant, you must be devoted and willing to invest the time and effort required to establish your business.
Identifying your skills, developing a strong web presence, networking with potential clients, and providing high-quality work are all part of this process.
It's vital to remember that as a virtual assistant, you're basically running your own business. This means you must manage billing, taxes, and your schedule.
You must also aggressively acquire new clients and grow your firm over time.
However, if you're ready to put in the time and effort to establish a solid reputation, working as a virtual assistant may be a rewarding and successful full-time job.
What Makes a Good Virtual Assistant?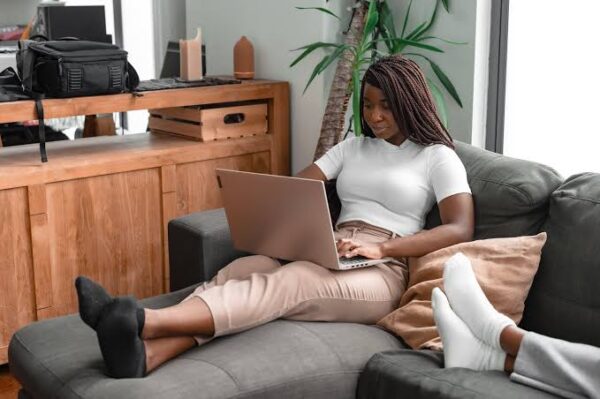 Great candidates for virtual assistant jobs have great written and verbal communication skills and open and honest conversation styles that make their clients see them as reliable, reachable partners.
Time management and organization skills are a must, as is the ability to take care of a situation and organize it for the benefit of a client.
Also, having experience or knowing how to use cloud-based communication tools like file sharing, password managers, and phone and Skype is important.
Lastly, people who hire virtual helpers want to make their lives less stressful and more organized. So don't wait to be asked to do specific jobs.
If you see a client struggling, offer to help them with something you aren't already doing. This gives you more work and makes them depend on you even more.
Is Virtual Assistant Job a Good Fit for You?
Yes, a virtual assistant can be an excellent career for people with the appropriate abilities who want to work remotely. In addition, the need for virtual assistants is growing as more firms shift to remote work arrangements.
Virtual assistants can work with many clients and provide services such as administrative assistance, social media management, customer service, and more.
Virtual assistant jobs may offer a flexible schedule, the option to work from home or any location with internet access, and the possibility for increased earnings.
However, it has its obstacles, such as the requirement for self-discipline and time management skills to balance various clients and projects efficiently.
Finally, the suitability of virtual assistant employment is determined by a person's talents, hobbies, and work preferences.
Pros of Working as a Virtual Assistant
Working as a virtual assistant has various advantages:
Flexibility: One of the biggest advantages of working as a virtual assistant is its flexibility. You can work from anywhere globally as long as you have an internet connection. In addition, you can work your own hours and choose how much work you want to do.
Variety: As a virtual assistant, you may have the option to work with clients from many industries. This can aid in developing a varied set of skills and knowledge.
Low overhead costs: You do not need to invest in a physical office space, equipment, or supplies as a virtual assistant. This has the potential to lower your overhead expenditures dramatically.
Independence: Working as a virtual assistant allows you to be your own boss. You have complete control over who you work with, what services you provide, and how much you charge.
Increased Job Satisfaction: Virtual assistants frequently have the option to work on various tasks, making the work more exciting and gratifying.
Earning potential: Depending on your talents and experience, you could make a greater hourly rate as a virtual assistant than you would in a regular office position. Furthermore, your earning potential will grow as you establish your reputation and get more clients.
Cons of Working as a Virtual Assistant
The benefits of working as a virtual assistant (VA) include flexibility, independence, and the ability to work from any location. However, there are some potential disadvantages to consider, such as:
Freelancing remotely can be isolating, and virtual assistants may miss the social connection and camaraderie that comes with working in an office setting.
Lack of job security: Because virtual assistants are typically recruited on a project-by-project basis, they may not have job security, which might result in a lack of consistent income.
Communication challenges: When working virtually, communication can be difficult because it may be hard to get a quick response from clients or colleagues.
Time management: As a VA, you must manage your own time, which can be difficult, especially if you have several clients with varying expectations and deadlines.
Limited professional advancement: Virtual assistants may find it difficult to advance in their careers and take on more challenging positions or responsibilities, particularly if they work for many clients with varying expectations.
Technology issues: As a virtual assistant, you rely heavily on technology to do your job. Problems with technology, such as internet access, computer malfunctions, and program breakdowns, can be frustrating and impede your job.
Blurred work-life balance: Because, as a virtual assistant, you may work from home, keeping your personal and professional lives separate may be difficult. This may cause you to work longer hours or feel like you are always in demand.
To be effective in your profession as a virtual assistant, you must be disciplined, organized, and able to operate independently.
Can You Really Make Money with Virtual Assistant Jobs?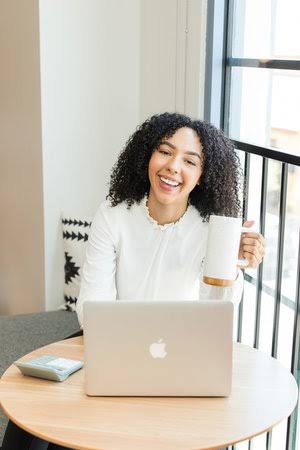 Yes, earning money by working as a virtual assistant is feasible. Virtual assistants work from a remote location to provide administrative and other support services to clients.
Because of the flexibility and convenience, they provide to both companies and employees, the demand for virtual assistants has grown exponentially.
Upwork, Freelancer, Fiverr, and various other platforms provide virtual assistant job options.
The remuneration for virtual assistant positions varies depending on criteria such as the level of knowledge necessary, the nature of the work involved, and the employer's and employee's location.
Some virtual assistants specialize in specialized talents, such as social media management, bookkeeping, customer support, or content development, and their charges can be higher.
Furthermore, developing a good reputation and solid client relationships can lead to repeat business and referrals, improving earnings.
Overall, virtual assistant jobs can be a feasible source of income for people with the right talents and who are prepared to put in the time and effort to establish their own businesses.
Good Read: 18 Ways to Make Money as a Freelance Writer
Bottom Line
Becoming a successful virtual assistant is a sure way to make money for anyone who wishes to work from home without prior experience or education. Getting started is simple; you only need your abilities and a computer or smartphone (along with a Wi-Fi connection).
You determine your own fees, services, and working hours. Starting a virtual assistant business has low start-up costs, making it economical and accessible to most people. Don't hesitate to invest in your education by enrolling in an online course like Fully Booked VA.
While finding your first client can be tough, with some creative marketing and networking, you'll discover plenty of options to make money online as a virtual assistant.
Frequently Asked Questions
Q: What Does a Virtual Assistant Make Per Year?
Virtual assistant salaries vary based on your services, how many hours you work, and your skills and experience. If you have an in-demand niche or extensive experience, negotiate a salary to get your ideal rate. Virtual assistant salaries often fall around $37,023.
Q: What work tools do I need to start my Virtual Assistant job?
The work tools you need to satisfy the needs of most clients are printers, duplicating machines, personal computers, smartphones, high-speed internet connection, scanners, and other necessary equipment.
These technologies will allow you to provide services more rapidly and complete more chores before the conclusion of each workday.
Q: How Much Do Virtual Assistants Earn Per Hour?
Many virtual assistants work at an hourly rate. Others get paid for completing specific tasks, and some even charge monthly or yearly rates. As a result, income varies dramatically based on the skills and services offered. Since you're technically a business owner, you can set rates independently if you become a virtual assistant. However, VAs report earning an average of $19.46 per hour. And entry-level VAs may expect to earn about $15 per hour.
Q: Can you make good money as a virtual assistant?
Virtual assisting is a side hustle that can pay as much as $100 an hour—here's how to get started. Side hustles have long been a favorite American way to make extra cash.
Q: Can I advertise myself as a Virtual Assistant?
Yes, you can advertise as a virtual assistant by posting your services on Facebook groups where your clients may be active and answering inquiries on platforms like Quora. It is a simple yet effective method of leaving a digital trace on the internet. You can also go out to small company owners on LinkedIn seeking a VA and directly advertise your services to them.
Q: How do I find Virtual assistant jobs offline?
Attending physical meetings will enable you to connect better with people. For example, you can dress up and listen if a professional conference occurs within your locality. If you have your cards, you can approach people and pitch the idea to them.
Even if they do not need your services, they can connect you with other people in need of similar services.
Q: Is Virtual assistant work really lucrative?
Yes, a virtual assistant job is very lucrative because they are in high demand. Virtual assistants that can render more than skill get more employable opportunities than people with only a skill. You should be open to ideas to digest as much information as possible.