Last updated Mar. 18, 2023 by Peter Jakes
Money is a touchy subject for many writers. We want to make money, of course, but the thought of standing in front of a crowd and asking for it often feels like a nightmare.
Sometimes we feel like freelancing isn't worth our time or effort after all; there's an entire industry dedicated to making money from writing that doesn't involve you doing any actual writing.
But freelance writing can provide an excellent balance between your creative interests and financial needs if you're willing to invest some time into finding the right opportunities. Here are 18 ways to get started:
1. Work As A Copywriter
Copywriters, also known as content writers, create sales and marketing copy. For example, they may write a sales page, web copy, or email newsletter.
Copywriters must have excellent writing skills and know how to create compelling copy that will encourage people to buy the advertised product or service.
Finding freelance writing jobs is best through job boards like Upwork. The average salary for freelance copywriters is around $35 per hour, depending on your experience and skill level, so if you're looking for a way to make some extra cash on the side while working from home, this might be it.
2. Become An Online Teacher
Teaching is one of the most in-demand freelance writing jobs. You can teach about anything online, from cooking to yoga to language learning.
There are also plenty of opportunities to teach in person, including:
Private classes at local gyms and fitness studios
Classes at bookstores and coffeeshops (think $10-$20 for an hour)
You can also monetize your expertise by creating a course you offer through platforms like Udemy or Teachable. If you're willing to put some time into it, you can make thousands of dollars per month teaching online courses.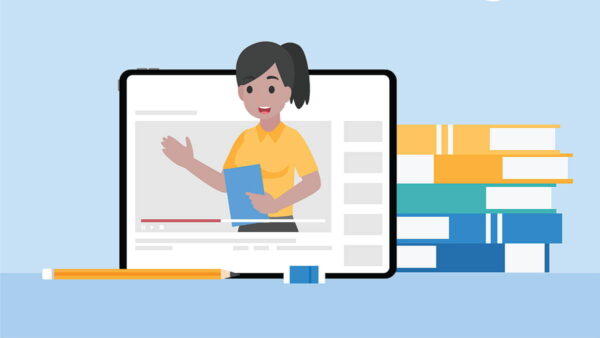 3. Take Part In Research Studies
If you've ever participated in a research study, you know it can be a fun and exciting way to make money. However, if you're new to the world of clinical studies and haven't done one before, it might seem mysterious or intimidating. However, research studies are easy to find and participate in.
Many different types of research studies pay cash rewards for your time. Some of them require only a few days of your time, while others could take up to several months. You may even get paid extra if you're willing to travel from home for follow-up visits.
The amount that researchers are willing to pay varies widely depending on where the study is conducted and the type of information collected during the study phase.
4. Work As A Virtual Assistant
If you have the administrative experience or office support skills, then virtual assisting is an excellent option for making money as a freelancer.
Small business owners and entrepreneurs often hire virtual assistants who don't want to hire a full-time employee but still need someone to help manage all aspects of their business.
The best way to become a virtual assistant is through an online course like this one from Udemy.
5. Start a Blog
The first step to making money as a freelance writer is to start your blog. -This will allow you to share your ideas and experiences with readers worldwide.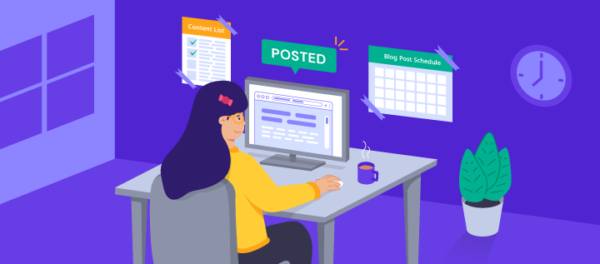 A blog can also help you build an audience for your other writing projects, including website content, press releases, blogs-for-hire, and more.
Plus, it's a great way to get started as a freelance writer because it allows you to showcase your expertise in one specific area of interest or expertise.
6. Use a Job Board
Use a job board. Job boards are a great way to find freelance writing jobs, especially when you're just starting.
They're free and easy to use, and there's no need to go through the trouble of contacting potential clients.
Do your research before applying for any writing gigs. Some job boards charge companies for access to their listings, so make sure you know which ones will cost you money before investing in them.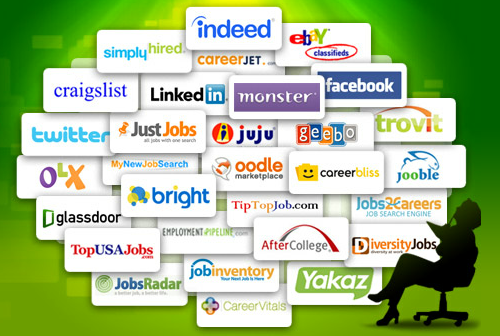 7. Cold Pitch
Cold pitching is a common term for the practice of writing a cold email to someone with whom you want to work.
An excellent hard pitch will help show off some of your best work and highlight why someone should hire you.
It also makes it easier for both parties involved in the sale process by reducing back-and-forth communication time spent explaining precisely what kind of content they need to be written or where those pieces might fit into their publication or the company's overall marketing strategy (which means less time spent explaining this stuff).
This saves time overall while simultaneously ensuring all parties understand each other's needs clearly before payment details are discussed further down the road later down line times long run future years ahead.
8. Do Sponsored Content
If you love writing and have a knack for finding the right angle on a topic, this is a great way to make extra money.
You'll write an article or post describing something about the company or product—but it won't be an advertisement.
The goal is to create helpful, valuable content for your audience and provides value for the sponsor by linking them with potential customers through your writing. In exchange for creating this content, you're paid per word plus any bonuses if your post does particularly well regarding views or shares on social media platforms.
A few things to consider before taking on sponsored content: You should only do it if you genuinely believe in what you're writing about.
If you don't like the company or product at all, then there's no point in doing it because they'll never pay you enough to make up for how much time and effort goes into creating these kinds of pieces of content;
This option works best when there's more than one sponsor involved so that one sponsor doesn't feel like they are paying too much attention away from another brand; It's essential that, if possible, during negotiations with sponsors, they agree beforehand which specific topics would be off limits for example, "no-politics" or "no religion."
9. Pitching to job ads
Look at freelancer job boards like Freelancer.com, Upwork, and Guru to find freelance writing gigs.
You can also search for "writer" or "journalist" jobs on Indeed and Monster.com; even if you're not looking for a full-time position, and these sites are good places to find work that's less intensive than a full-time gig pays well.
Look for companies in need of content marketing services. Many businesses don't have writers on staff but would still benefit from having someone create content for them. For example, imagine you're trying to sell cars online through your website; it would be helpful if someone could write blog posts about car-buying tips or common mistakes people make when buying cars online.
Include statistics and figures in your pitch emails so employers know why they should hire you instead of another writer who doesn't have those qualifications. -This is especially important if you're pitching yourself as the best candidate because plenty of others compete with you.
Suppose they look at their inboxes too often during work hours. In that case, they might decide that hiring someone with fewer qualifications would save them time later.
Or maybe not even bother reading through emails together since we live in such fast-paced times nowadays where everything has become so convenient thanks to technology."
10. Offering writing services on freelancing sites
Offering writing services on freelancing sites.
A lot of people are familiar with the concept of freelance writing, but few understand how to make money as a freelancer.
You can use their established reputation and customer base by offering services through a website like Upwork or Freelancer.
This is an excellent option for writers with experience and a built-up portfolio of work they're proud to show off.
One thing to note: You'll want to ensure that you're offering something the site's users wish and at an affordable rate! Sites like these are designed to help businesses find high-quality writers at reasonable prices while giving writers access to good projects and steady work or money.
11. Guest blogging
Guest blogging is the practice of writing a blog post for another website or blog. It's a great way to build your name as a writer, get exposure and drive traffic to your site.
To make money as a freelance writer by guest blogging, find websites in your niche that are looking for writers and contact them with an idea for an article.
You'll want to ensure the one you pitch fits their editorial guidelines so they're more likely to publish it.
Once accepted, follow the instructions on how long you must write the article and include links to your website at various points in the text.
Also, include at least one link at the bottom of each post where it says "sponsored by" so people know where you're coming from.
11. Crafting the perfect portfolio
As a freelance writer, you'll find that your portfolio is one of your most important assets. It will be the first thing potential clients see when they Google your name, so it's essential to ensure that it's professional and well-rounded.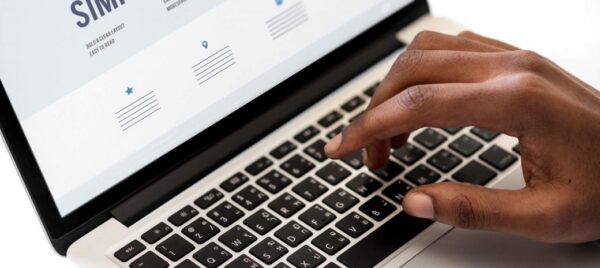 Here are some tips for creating a solid portfolio:
First, include samples of work from previous jobs or projects. Clients want to know what other people think of your writing before they hire you, so include testimonials from satisfied clients in your portfolio and links to articles you've written for other publications.
If possible, include linkable pieces so others can easily read more about what makes you tick as an author and why they should hire you!
Keep it up-to-date. As time goes on and more samples are added, update the existing ones with new information like publication dates and further contact information so potential employers know where else their name has been seen or published.
12. Writing a book
Writing a book is an incredible way to make money as a freelance writer. You can write about any topic you want; it doesn't have to be about writing.
The best books are often not written by someone who calls themselves an expert in the field.
Books are an effective way for people to learn about something new and get inspired by someone else's journey in that area of expertise or passion.
If you decide to write a book, make sure you choose something that will teach others how they can grow and help your bottom line.
13. Monetizing your blog with ads, affiliate sales, and sponsored content.
If you're already making money from your blog, there are many ways to increase profits. For example, you can use services like Google AdSense to monetize your content and get paid based on how many clicks you receive or use Amazon Associates or Amazon Affiliate Program.
These programs will allow you to earn a commission on every product sale generated by clicking through one of the links on your blog posts.
There are pros and cons to using each method, but generally, it's best to choose only one service provider for each type of promotion: ads vs. affiliate links vs. sponsored content.
14. Using a service like Contently to connect with brands.
If you're looking for a way to connect with brands, Contently can help. In addition, the service links freelance writers with clients based on the writer's expertise and experience.
The first step is to create a profile and pitch yourself as an expert in your field. You can do this by giving examples of past work that showcase your skills or describing what makes you stand out from other writers.
After submitting your application, wait for one of their editors to get back with feedback about whether or not they think you're a good fit for their network. Never fear plenty of other opportunities if they don't feel like it's the right match.
You can expect to make between $50-$100 per article written on Contently, depending on the length and complexity of each piece.
Payment comes via direct deposit once articles are published online; however, there may be times when additional edits need to be done before an article goes live.
Lastly, remember that working through sites like Contently is excellent because they do all the legwork finding publishers who want content created by freelancers like yourself.
Sometimes those contracts aren't exactly fair regarding how much money gets paid each month/year."
15. Launch your course or workshop on Udemy.com or Teachable.com.
If you want to create a course or workshop, consider going with Udemy or Teachable. Udemy has over 50 million students and is the largest marketplace for online courses. They also have a lot of traffic, which helps market your product.
Teachable is another popular platform that's great for people just starting who want to test the waters before committing to a larger venue like Udemy (which costs $39 per month).
Teachable offers free trials and does not require an application process as Udemy does, so; if you want more flexibility in how much money you make from your course(s), Teachable could be the best choice.
16. Writing for established publications like The Huffington Post, Forbes, and Inc. Magazine.
Writing for established publications is a great way to build your portfolio and gain exposure. While you're learning,
it's also a great way to get paid for writing. Many publications will look at your work and see if it's up to their standards. If it is, they'll pay you to publish your work on their pages!
You can also get paid for writing for smaller publications like college newspapers or local magazines that don't have relatively as high standards but still offer exposure and experience in the field.
17. Using a service like FreelanceMyWay to connect with clients.
FreelanceMyWay is a great place to find clients. You can use the platform to find clients looking for writers, and you can also find clients explicitly looking for freelance writers. In addition, the service will send emails when new jobs match your skill set and location.
Find clients by asking people you know and trust.
It's good to ask for referrals from past clients, other freelancers, your network and friends, and your family.
Ask for referrals from your colleagues.
If you're a member of a professional association or trade organization, ask around there as well; you'll likely find some work opportunities through those channels. You can also post ads on job boards like LinkedIn or Upwork to connect with potential employers looking for writers like you.
18. Creating your products
If you have a specialized skill or interest, there's no reason not to make money by selling your product.
You can sell it directly (i.e., create your online store or Etsy shop) or find other markets for your expertise. For example, maybe you know how to write book reviews in a particular genre. Or perhaps you have experience writing marketing copy?
If so, contact local businesses and offer them your skills as part of their website maintenance package or ad campaign materials. You could also provide freelance services like writing blog posts and articles for other websites—and including links to the original work.
If this sounds like overkill for what amounts to basic copywriting and research skills, think again: many writers overlook these opportunities because they don't consider themselves "creative."
They forget they already have everything they need: writing ability plus knowledge about something specific enough that people are willing to pay top dollar.
How to make money writing from home
Here are some great ways to do money writing:
Become a freelance writer.
Write articles for websites.
Write eBooks and sell them online.
Find companies that need writers; there are many sites out there that list freelance jobs available worldwide.
Start a blog on any topic that interests you and write about it regularly.
Sign up for Google AdSense if you haven't already. This will allow you to earn money whenever someone clicks on your website or blog ad.
How to make money as a freelance writer
Freelance writing is a great way to make money from home. Many people think making money as a freelance writer is hard, but it's easier than you might imagine.
Here are some of the most popular ways that freelance writers earn money:
Writing for content mills like Demand Studios and Textbroker
Writing articles for websites like eHow and Livestrong
Writing books on Amazon Kindle
Frequently Asked Questions
Do 24 writers pay?
Yes, 24 Writers pays you $50 for every article you write; their editors will help you improve it.
As part of their compensation program, we also pay you $10 per page read on your articles.
24 Writers pay monthly and have no minimum payment threshold.
How can I make 150 a day?
Here's how you can make 150 dollars a day:
1. You need to have a website where you can promote products like ClickBank and JVZoo.
2. You need to add some unique content to your site so that people find it interesting enough to stay on it for longer than a minute.
3. You must create some videos related to your niche and post them on YouTube and other sites like Dailymotion and Vimeo.
How much does the study com pay writers?
The average rate is $15-$20 per article (500 words), but some bonuses can take up to $30 per article.
Study.com pays every Friday via PayPal or Payoneer.
How can I make money from Pinterest?
There are various ways to monetize your account on Pinterest:
1) Create a business account with Pinterest and link it to your website or blog through their Business Tools page
2) Use Promoted Pins :You can promote specific pins through paid ads (costing $20 per 1000 impressions). -This is an excellent way for brands to drive traffic to their products/services pages.
Is study com a rip-off?
The short answer is no. It's not a rip-off.
Study.com doesn't charge any fee for its services, which makes the site completely free for anyone to use.
How do I brand myself as a content writer?
The best way to brand yourself as a content writer is to have a well-defined voice and style. Your writing should be clear and concise, with no fluff or unnecessary words. It should also be exciting and engaging — your audience wants to read your words.
Summary
There are many ways to make money as a freelance writer. The opportunities are endless, from writing blogs to ghostwriting books to pitching stories for magazines.
If you're looking for ideas on getting started, check out our list of 18 ways to help you earn extra cash doing what you love most: writing.