Last updated Oct. 23, 2023 by Jessica Green
DVDs, CDs, and Blu-ray discs are losing their popularity. MP3 devices and streaming services are replacing them. So, if you have tons of CDs and DVDs lying around, it could be difficult to sell them off since not many people are willing to buy them.
However, some sites accept secondhand DVDs, CDs, and Blu-ray discs. If you want to sell and get cash for these items, here are sites that accept them.
Ways To Get Fast Cash For Used Games, Books, CDs, DVDs BlueRay
1. The Eagle Saver
Eagle Savers is a reliable website that buys secondhand DVDs, CDs, Blu-rays, games, and books. It is similar to Declutter, but unlike Declutter, Eagle Saver allows you to sell movies and TV shows.
Simply log into Eagle Saver's official site and choose the type of DVD or CD you want to sell. Input the UPC number of your CD, and ship your item to Eagle Saver. Shipping is free!
Once your item is received, it'll be analyzed.
You'll be paid the next day through paper check or PayPal if accepted. However, if your item does not meet the standard, Eagle Saver will reimburse the cost of return postage.
2. Decluttr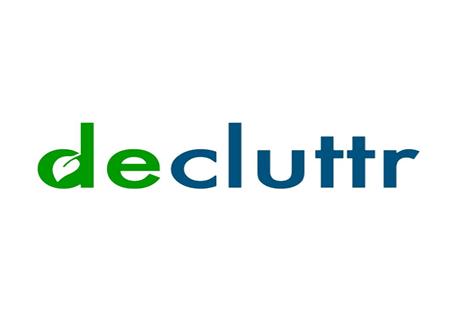 As the name suggests, Declutter is a website that buys and sells tech products such as computers, mobile phones, video gaming consoles, textbooks, CDs, DVDs, and Blu-rays.
To sell your item on Declutter, visit the official site and enter your tech device's exact model and condition. If it is a DVD, enter the barcode of the DVD into the website. Once you input this data, Declutter will give you the monetary value of your item.
If you agree with the price, request a label from Declutter and deliver the item together with the label to the closest Declutter retail store. Once your item arrives at their location in good condition, you will receive payments through PayPal or direct deposit.
Another Interesting Article: 21 Places To Easily Sell Your Used Electronics: Helpful Tips
Bonavendi is a unique platform that enables you to discover the price of an item. If you plan on selling your books, CDs, DVDs, Blu-ray, or games, this platform allows you to find out, compare, and decide on the price.
Bonavendi also allows the sale of secondhand items like CDs, video games, and books on its platform. The process of selling secondhand items on Bonavendi is unique and different. Here's a step-by-step guide:
Enter the item you want to sell into the "price search" section. Use the "bulk compare" search engine if the item comes in bulk.
Once you input the item into the search engine, a list of the best buyers for the item will be shown on the screen.
Choose a deal that fits your criteria, and follow the shipping process. Once the buyer receives your item, you will paid. This process takes a few days.
4. eBay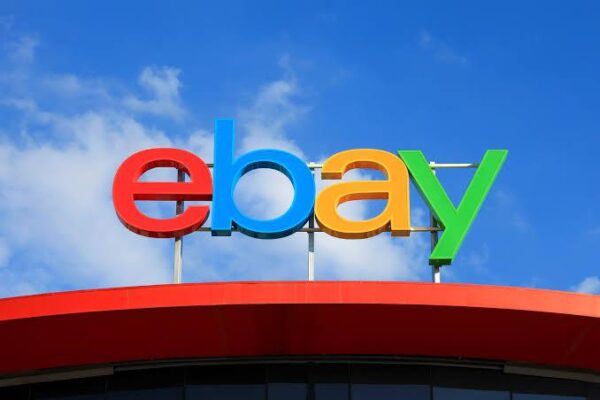 eBay is among the best places to sell secondhand items like books, Blu-rays, and computer games. The site is free and has everything you need to become a trader.
Set up an account on the site to sell your used or new item on eBay. Register with your email, create a user ID, and include a payment method. Once the registration process is completed, the next step is to list your item for sale with the listing tools available on the site.
On eBay, you can sell an item through auction or normal sale. With the auction style, customers will place bids for your item until you choose the best price – this sales style is suitable for items whose price cannot be determined.
If you decide on selling through the normal process, set a fixed price for your item, set a listing duration, and pick a shipping option.
Another Interesting Article: 10 Most Profitable Items To Scrap For Cash (Found Around Your House!)
5. Garage Sales or Physical Meetups
Hosting a garage sale is a good old-fashioned way to sell your used DVDs, CDs, Blu-rays, and video games. However, it is not as easy as it seems.
To host a successful garage sale, sort out your items and pick only those in good condition. In addition, it is recommended that you host it on a Friday, Saturday, or Sunday.
If you do not have enough items for sale and are worried about having a scanty table, you can co-host the garage sales with a family member or friend.
Suppose you do not have the time to host a garage sale, meet up with your friends and family, and inform them of your plans to sell your items. They could recommend you to someone who wishes to buy your secondhand items.
6. Craigslist
Craigslist is another great platform for selling secondhand DVDs and other items of your choice. The platform makes finding and connecting with people in your local area easy.
Here's a guide on how to sell at Craiglist:
Log into the site and choose the city you reside in. This is important as it helps Craiglist find people in your area needing the product you have for sale.
Once you pick a city, proceed to choose a type of posting. If you own a store that sells secondhand DVDs or CDs, select the "By Dealer" option. If you're selling what you no longer need, pick the "By Owner" option.
Proceed to categorize your item, describe it, double-check your location, upload a photo of the item, and publish the post.
If you get a buyer for the item, decide on a public location for a meetup. Once you meet up with them at a predetermined location, you can get your payment in cash.
Listing an item for sale on Craigslist is free. The platform also lets you retain 100% of the profits.
7. Facebook Marketplace
Facebook is home to over two billion active monthly users. Thus, it's a huge marketplace for anyone hoping to sell their secondhand products.
If you have a Facebook account where you interact with friends and mutuals, you can post about wanting to sell your used games and CDs. In this way, you will easily find a buyer.
The platform also has a marketplace section that lets you advertise and sell any product to people who live in your city. If you post on the Facebook marketplace and run ads on the post, you'll easily find buyers who reside in your city.
Another Interesting Article: 7 Best Sites Like Amazon (Some Better & Cheaper!)
8. Amazon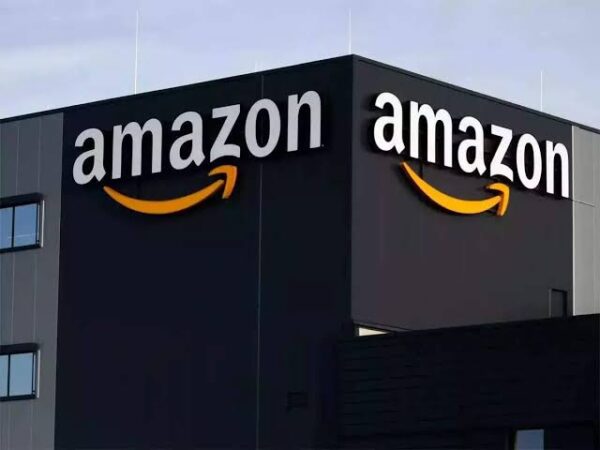 Amazon is one of the world's largest online retail stores, with over three hundred million active users. It offers a platform where users can list new and secondhand items for sale.
Creating a seller's account on Amazon is free; however, Amazon charges a certain percentage for each item you sell. Here's a quick guide on how to sell on Amazon:
Register a Seller's Account: During the registration process, you'll be required to choose between an individual seller's account or a professional account.
During registration, include your credit card information, tax information, national ID, phone number, and bank account.
Once registration is complete, list your item for sale, include images of the product, make a product description, and include your selling price.
As a seller on Amazon, you will be burdened with subscription, shipping, selling, and FBA fees. Take note of these fees before creating a seller's account.
9. FYE (SecondSpin)
FYE is one of the leading retailers of secondhand DVDs, Blu-rays, CDs, and pop culture merchandise in the US It used to be one of the best places to sell used CDs and games; however, the website no longer accepts used items. But you can sell your item to any of its physical stores.
SecondSpin, the sister site of FYE, allows you to sell your secondhand items online. Here's a guide on how to sell on SecondSpin:
Log into the site and scan the barcode at the back of your video game, CD, or DVD.
Once scanning is completed, you'll receive a price quotation for your item.
If you're satisfied with the price quotation, print out the shipping label, package the item, and ship it to any SecondSpin physical store. Shipping is free.
Once the item reaches the physical store, you will receive payments within 24 hours.
FYE and SecondSpin only accept items that are in good condition. You'll be paid less if your discs have writings or stickers on them.
10. Secondhand Stores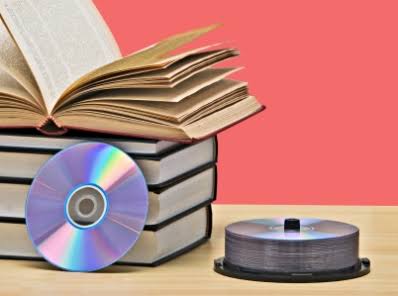 One of the best ways to sell your used items is by visiting stores that specialize in the sales of that item. If you want to sell your old books, visit bookstores; if you want to do away with your video games, CDs, and DVDs, visit a store that sells the item. There's a high chance that they accept and sell secondhand products.
Selling your used items to physical stores near you gives you control over the sales price of your used item. Most online stores analyze an item and provide a fixed price, leaving you with no space for debate. However, if you visit a physical store, you can be involved in deciding on your item's price.
Another Interesting Article: 6 Ways to Make Money Playing Games Even If You're Not an Avid Gamer
11. CeX
If you reside in the UK, CeX is one of the best places to sell your used CDs and DVDs. It has been in business longer than Amazon; thus, it is reliable.
The CeX website accepts any type of media. So, if you have any used electronics, books, video games, Blu-rays, and CDs, you can sell them on the platform.
To sell your used item to CeX, visit any of their physical stores closest to you. Go to the "Drop & Go" service section and present your item for sale at the counter. The item will be analyzed and tested.
If your item passes the test stage, you will receive payment via PayPal, check, bank deposit, or voucher, depending on your choice.
12. GameXchange: Games (UK Based)
GameXchange is a great platform to sell your used video games and consoles. It also accepts used tech products, smartphones, toys, collectibles, movies, trading cards, and more.
Here's a guide on how to sell your used items on GameXchange:
Visit the GameXchange official sales website and use the search option to find the item you want to sell. GameXchange has a list of all the items they accept.
Select the item you want to sell, and choose a description that fits the item's condition. Proceed to click the "Get Cash" button. If you have more than one item to sell, do this process for all the items.
Once you complete steps one and two for all your items, navigate to the top right and click on the red basket menu in order to be directed to the check-in page.
Complete the check-in process, print the Royal Mail label, attach it to your packaged item, and ship it.
Once your item is received, you will be paid. Payment occurs within two to three days.
GameXchange also allows trade-ins. However, this option is only available to people residing in the operational GameXchange locations in the Southern/Midwestern United States.
Conclusion
Although CDs, DVDs, and Blu-rays are no longer in popularity, you can still sell off your used ones. Visit any of the sites in this article, read their terms and conditions, and initiate sales on them.
Frequently Asked Questions on CDs, DVDs, and Blu-Rays
Are Blu-Ray Discs Worth Money
Yes! Blu-ray discs are worth the money. However, the amount it is worth depends on how rare the discs are. To discover the value of your Blu-ray discs, visit the Declutter website and input the barcode of the discs into the website.
Who Pays the Most for Used Blu-Rays?
Declutter is well-known for offering better prices for used CDs, DVDs, and Blu-rays. However, you can sell your used items at your desired price on Amazon, eBay, or Facebook marketplace.
Can I Sell Games For Cash
Yes! You can sell games for cash. Websites like GameXchange, Gameflip, and GameStop accept and pay for any type of game.