Last updated Oct. 17, 2023 by Jessica Green
If you own an online store, one of the major problems you'll encounter is shipping costs. Customers expect a low shipping cost when placing an order at your store. Thus, you're faced with the burden of providing an affordable shipping rate.
One of the ways to offset this problem is by taking advantage of free shipping supplies. You can save and cut down on certain costs with free shipping supplies.
This article highlights ten simple ways to get free shipping supplies.
What Are Shipping Supplies?
Shipping Supplies are materials used to package products about to be shipped to customers. Examples of shipping supplies include the following:
Shrink wrap
Packing tape
Bags and bubble wraps
Boxes
Carton
Cushioning materials
Biodegradable air pillows
Envelopes
Bubble and foam wraps
Ties and fasteners
Bubble mailers
Printer paper
Shipping labels
Vermiculite, etc
How To Get Free Shipping Supplies
United Parcel Service(UPS)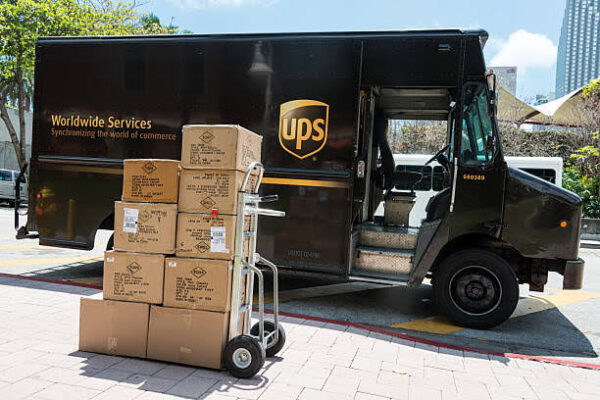 The United Parcel Service (UPS) is one of the leading providers of shipping services in the world. This company provides a wide range of shipping services in over 100 countries.
UPS offers discount rates and free shipping services to build long-term customer relationships. Some of the shipping items it provides for free include express envelopes, boxes, pouches, forms, labels, packaging, stickers, and more.
Stamps are not available for free. However, you can save money on stamps by purchasing from any of its retail stores closest to you.
Visit any UPS retail location to get the free shipping supply, or log into the UPS official site to place an order. UPS also has an efficient customer support team that provides answers and solutions to any problems you encounter.
United States Postal Service
The United States Postal Service (USPS) offers its customers tons (over fifty) of free shipping supplies. These supplies can be accessed through online orders or physical pickup from the local post office.
To order free shipping supplies, visit the USPS postal online store and click on "supplies" or "shop." Proceed to select "Shipping Supplies". If you want to order by phone, call the USPS package supply center – this center is available from Mondays to Saturdays.
If you can't afford to pay a fee for the delivery of the supplies, it'll take two to five business days to arrive. However, fast delivery comes with a fee.
Some of the free shipping supplies available on USPS include the following:
Envelopes
Boxes
Stickers for mailing labels and envelopes
If you sign up for USPS's newsletter, you will be eligible to receive free shipping kits.
Note: USPS boxes come in packs. So, if you're ordering for a type of shipping box, it'll come in 10 to 25 packs. Thus, choose the quantity of packs you want to prevent wastage.
FedEx
FedEx offers free shipping supplies to customers who patronize their services. It also provides different types of boxes based on your choice.
The shipping supplies available for free on the platform include the following:
FedEx Express Pak
FedEx Express Polybags
FedEx Express Envelope
FedEx Express Boxes
FedEx Express Tubes
To get the free shipping supplies, visit FedEx's official site, select and add the supplies of your choice to the Supplies Cart. Input your shipping address and wait for delivery. It takes two to five days for delivery to arrive at your location.
Another Interesting Article: Dropshipping 101: How to Start a Dropshipping Business
DHL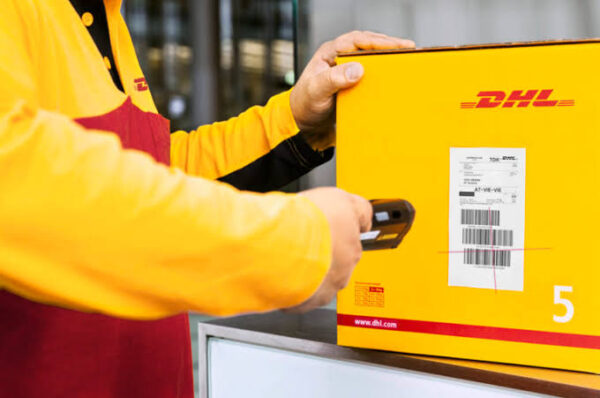 DHL is one of the best logistics companies in the world. It operates in over 200 countries and delivers millions of packages annually.
If you're in search of free shipping supplies, DHL offers them. You can find the following free supplies on the platform
Shipping Labels
Tube Mailers
Padded Pouches
Waybill Sleeves
Mailers
Envelope
Boxes
The process of ordering free supplies on DHL is easy and straightforward. Simply visit MyDHL+, click on the "Orders Supplies Page." Select the package of your choice and place an order.
Another Interesting Article: 10 Places To Cash A Money Order Near You Today (Some For Free!)
Craigslist
Craigslist is one of the biggest online platforms in India, Canada, and the United States. It serves as a community forum that enables you to view local advertisements.
As a platform that enables people to connect with things in their local area, Craigslist has often been used to offer freebies and giveaways. Free stuff like furniture, packaging material, and appliances are often given away for free on the platform.
However, getting freebies is based on luck. You must be online at the time a freebie is posted.
To find freebies like shipping supplies on Craigslist, navigate to the "For Sale" section, find the "Free" menu to find freebies available in your city. Look through the listings on the free section to find packaging materials.
Local Store
Your local store is one of the best places to get shipping supplies. Most stores do away with their unused boxes once their shipments arrive. Thus, you can visit or contact the local store in your area via calls to find out if they give out their boxes.
Here are some of the local stores that are likely to have shipping boxes:
Stores that sell office supplies
Chain pharmacies like Walgreens
Grocery stores
Dollar stores
Furniture stores are likely to have bubble wraps
Boutiques, and more.
Most of the above stores are willing to give it out for free. However, most will demand a small sum of money for the boxes.
Freecycle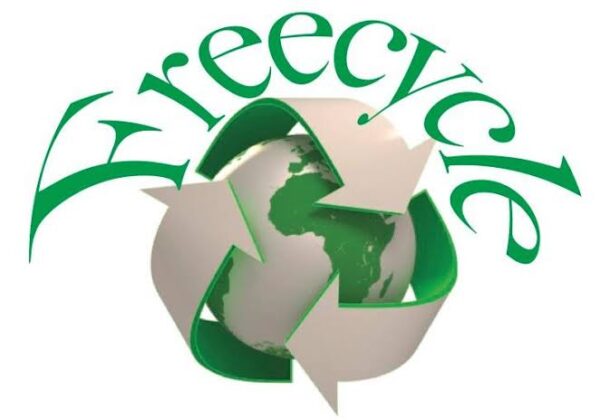 Freecycle is a website that enables people to get an item they need for free. Membership of this website is free; thus, anyone can join in giving and receiving free items.
If you want free shipping supplies like envelopes, boxes, and bubble wrap, there's a high chance someone is giving it out for free on Freecycle.
To join the site, visit the official website and create an account.
Facebook Marketplace
Facebook is one of the biggest social media platforms in the world, with over three billion active users. Its marketplace enables you to find free and cheap items near you.
If you can't afford to order supplies from shipping services like UPS or DHL, you can check out the listings on the Facebook marketplace.
Facebook marketplace is best known for being a local market where users can buy and sell goods. However, there is a section where you can find freebies. With a good search on the platform, you'll find people giving out free boxes, envelopes, and plastic wrap.
Another way to get free shipping supplies on Facebook is by making a post about it. If you post about needing free shipping supplies, your Facebook friends and mutuals could help you.
OfferUp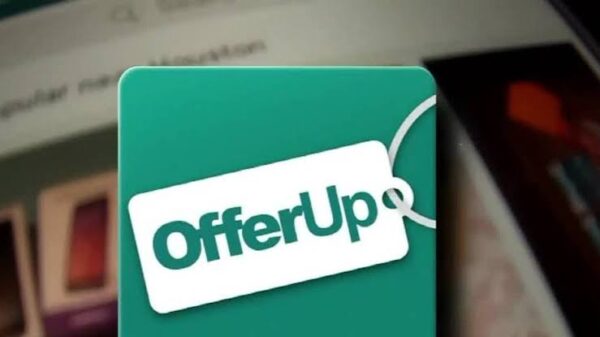 OfferUp is a website that lets you connect with buyers and sellers in your local area. This website comes with different sections and deals, therefore enabling you to find whatever item you want.
Like most online marketplaces, OfferUp allows anyone to create an account and list items for sale. Most people create an account to list items they want to give out for free. These items can be found in the "Free" section of OfferUp.
Most times, shipping supplies are listed as free items in this section.
Recycle Your Used Boxes
If you still can't get free shipping supplies from the solutions listed in this article, it's time you make do with whatever you have.
You can reuse old boxes and papers from your online orders. When using these boxes, strip away the existing shipping labels.
There are tons of alternative materials that can be used for shipping. Look around your house for anything that could be repurposed.
Here are alternatives to shipping supplies:
Newspaper
Magazine
Wrapping Paper
Yarn
Re-sealable Sandwich Bags
Biodegradable Bubble Wrap
Another Interesting Article: 21 Cheapest Ways to Live to Cut Your Living Expenses
Conclusion
Shipping supplies are important when shipping an item. And if you're looking to save money during the shipping process, getting free shipping supplies is important. This article provides a reliable way to get shipping supplies for free.
Frequently Asked Questions on Shipping Supplies
How Do I Get a Free Shipping Label?
For a free shipping label, place an online order at UPS, USPS, FedEx, or DHL. You can also visit any of their physical stores to pick up a shipping label.
How Can I Ship For Free
If you cannot afford to spend money on shipping your online orders, it is recommended that you purchase from online stores that offer free shipping. These stores will ship your items to your location for free.
How Much Is It To Ship A Package
The amount charged for shipping a package depends on the weight of the package and the price set by your shipping courier. Shipping couriers charge high or less, so it is important to carry out a little research.