Some of the links in this article are "affiliate links", a link with a special tracking code. This means if you click on an affiliate link and purchase the item, we will receive an affiliate commission.
The price of the item is the same whether it is an affiliate link or not. Regardless, we only recommend products or services we believe will add value to our readers.
By using the affiliate links, you are helping support our Website, and we genuinely appreciate your support.
Last updated Jan. 9, 2022 by Peter Jakes
Do you know that making a good budget can help you attain financial freedom? Almost everyone has a specific budget which they often stick to while shopping, and other daily expenses.
Aside from money budgeted for daily household expenses, people often make a budget to gain their financial freedom. So how can you budget your money to fetch you more income?
In this article, you will see how you can budget your money to increase your profits.
What is Budgeting?
Budgeting is a means of keeping a specific amount of money to satisfy a particular need or want. Hence, you must have a financial purpose before making a budget.
The budget should be specifically channeled on satisfying your financial purpose and helping you attain a greater milestone.
Why should you make a good budget for your money?
Making a good budget is one of the best things that can happen to you. Making a budget may appear easier. The major problem is sticking to that budget.
If you intend to monitor the plans you added to the budget, you must be willing to carefully analyze every technique deployed during the process. You can make a good budget following.
Prepares you for an emergency
You can never predict the next plan life has for you. Financial experts have continued to encourage people to develop a good habit of making a budget to take emergencies and unexpected occurrences.
The death of a loved one, natural disasters, and other occurrences can push you to a serious financial crisis. But when you make great plans for your money, you will always stay ahead and overcome every troubling situation.
Keep your expenses within your income
Most people prefer to spend money and live life to the fullest. They never realize the dangers they are causing their income until it becomes too late to quit their habit.
When you make great plans for your money, you will always keep your daily expenses within your income. A good budget will inspire you to cultivate the habit of spending money wisely.
You don't need a financial advisor to enlighten you on the risks associated with reckless spending. Some people living in debt find themselves in such a condition because of excessive spending.
You should develop the habit of curtailing your expenses by making a good budget for your money.
Prepares you for the future
The primary goal of everyone is to gain financial freedom in the future. No one loves to be indebted or file for bankruptcy. However, people that neglect to make a budget always find themselves struggling to succeed in life.
If you want to get prepared for the future, you must make a budget and find a way to stick to it. Without good budgets, you will always find yourself struggling to meet your future financial demands. You should prepare your mind for the future.
Save for Investment
If you are considering starting up an investment, you may need to make a specific budget to reach this milestone. In fact, you can never succeed in future investments without making a huge budget for it.
You may have great ideas, but financial support is essential in bringing your ideas to reality. If you are considering future investments, make a specific budget and work extra hard to fulfill your goals.
Exercising patience for the long-term goals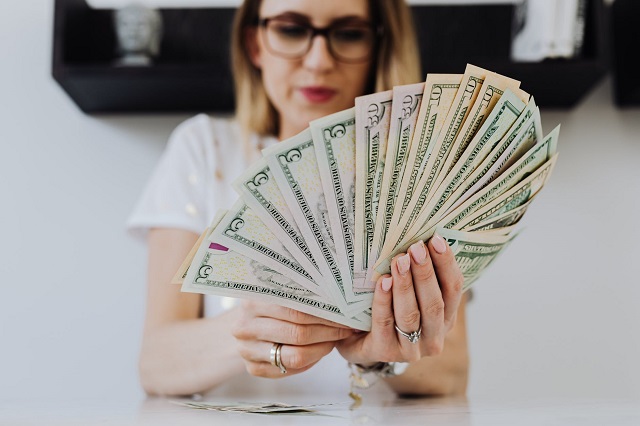 Budget prepares your mind to make long-term financial goals. If you are not used to making long-term goals, you can develop the habit when making a budget.
As you prepare your mind for making a budget, you will be faced with challenging moments that will make you reconsider your initial goals. Hence, you should find a way to counter challenges and make it possible to accomplish greater plans.
How To Budget Your Money In 9 (very Simple) Steps
Making a good budget for your money is essential, especially if you are hoping to gain financial freedom in the future. However, almost everyone has a different view when it comes to making a budget for your money.
How do you budget your money? The following 9 very simple steps will enable you to budget your money and attain financial freedom.
Step 1: Determine your income
Since you are searching for ways to budget your money, you must have a steady income source before making a budget. If you are undergoing a financial crisis or repaying a heavy debt, you may never think of budgeting your money for the future.
When you are not making enough income to set you on the path of success, you may consider finding an alternative source of income to earn more. There are several side hustles you can add to your main hustle and increase your monthly income.
One of the limitations towards making a good budget for your money is low income. To avoid limiting your plans, you must find ways to improve your income.
Side hustles you should consider consist of freelancing jobs, affiliate marketing, and more. You don't necessarily have to participate in every side hustle that comes your way. Find a perfect hustle that will not disrupt your main hustle.
Step 2: Determine when to start
You must figure out when to start making the budget to achieve success. Making a budget for your money is not a plan you can wake up to whenever it pleases you.
You are supposed to know what exactly you want before saving a dime. If your income sources are small, you may have to increase them before you think about making a budget.
Scheduling the best time to start may require a lot of critical thinking and good planning. Poor plans can make you fail to make a great budget for your money.
Therefore, you will need upgraded knowledge about your financial capabilities before getting started with your Budget.
Step 3: Set achievable goals
Once you have concluded on getting started, you should set up your goals to succeed in budgeting good money. In fact, your entire plans to actualize success must be included in your goals.
You don't have to only mention the goals alone. Go ahead and write them down. Your goals should serve as a guideline to keep you focused in the right direction.
When you fail to set goals for your budget, you may never be opportune to create a budget for your money. Some people do not clearly understand how to plan their goals.
They prefer to make a budget without having any intention at heart. When you set goals above or below your financial expectations, you will find it challenging to attain greater heights in life.
So how do you set your goals? Before you consider working on a particular goal, clearly understand whether you are going for a short-term or long-term goal.
When you are making plans for short-term goals, work hard to achieve them within a year. However, long-term goals can last for years or even decades to achieve.
Most people make short-term goals to buy a new item, invest, and for other purposes. However, long-term goals are often made to finance bigger investments, fund education, purchase a new house, and fulfill other life goals.
Hence, you must understand what you want before setting any financial goal in life.
Step 4: Monitor your spending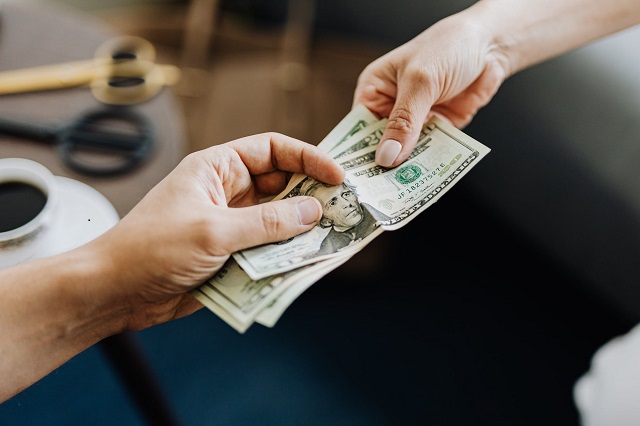 Even if you are making hundreds of thousands of dollars per year, reckless spending will never allow you to make a good budget for your money. You may be trying to cut back your daily expenses.
However, you may end up sending more money than expected. Keeping a close track of your daily expenses is a bold step to take if you are willing to create a change.
If you make up your mind to make a serious adjustment to your regular spending, you need to put a lot of focus to actualize success in the long run. So how do you monitor your spending?
If you want to create a change, you must start by writing down all your fixed expenses. Items to include in this list must be your essential needs such as rent, car payment, groceries, and more.
After writing them down, make a specific plan for each item on the list. Keep in mind that items that do not make it to the list must be excluded from your regular expenses.
Therefore, you must analyze your daily lifestyle to see how to generate a great list. This list will help to keep you on track with how you spend your money.
Keep in mind that you can monitor your spending using the budgeting app. The best budgeting apps you should consider using are Personal Capital, and You Need A Budget (YNAB).
Personal Capital is a platform that enables you to curtail your expenses and adds investment strategy to your budget goals.
You Need A Budget (YNAB) is another platform that helps you keep a close track of your spending. You can also use the platform to track your goals and other financial reports.
With the services rendered by these platforms, you will realize that budgeting will become more fun for you.
Step 5: Correct your regular habits
Most people cannot correct their frequent habits. Almost everyone prefers to buy big cars, live in luxury homes, and enjoy other luxury items life can offer.
If you want to make a good budget for money, you must correct your regular habits and think from a different angle. You may find it challenging to change your regular lifestyle.
But when you see the essential needs to prepare for the future, you will be left with no other choice than to adjust your regular habit. Your regular expenses may never be the same with another person.
Therefore you need to closely analyze luxury items and activities that inspire you to spend more money. If you lack the zeal to make the necessary corrections, you may find it changes to succeed.
When you notice that your friends are the primary cause of your lavish spending, find a way to save more money and make a good budget for your money.
Step 6: Make a plan
The goals you set earlier should guide you to make proper budget planning. Without a unique plan, you can never attempt to achieve your goals.
Most people are easily distracted from accomplishing their plans. If you must make a plan, you must find a way to eliminate every factor that may attempt to stop you from achieving your goals. So how can you make a workable plan?
Before creating a plan, ensure that you clearly understand your goals. If you don't have great knowledge about bringing your goals to life, you won't succeed in making proper plans to achieve them.
Your plans should consist of step-by-step tactics you need to budget your money. You can write down these plans and develop passion in bringing them to life.
Stick to a workable Budgeting method
After creating your initial plans based on your goals, you are supposed to stick to a workable budget to take proper advantage of your money. While applying this step, you should consider the best type of budget that will work for you.
Keep in mind that not every budgeting method will favor you. So you must know what you want before sticking to a particular method.
The best four budgeting methods you may consider consist of the following.
50/30/20 Budgeting method
This method of budgeting enables you to channel 50% of your income to pay for our essential needs such as utilities, housings, and more.
It also allows you to use 30% on your wants and 20% will cover your savings, clearing debts, school, and other purposes. You can deploy this method to improve your chances of taking advantage of your money.
Zero-Based Budgeting method
The zero-based budget enables you to assign every penny you own to something vital. Hence, you can equalize your expenses to your regular income.
Through this method, you can make a good budget and use your money wisely. To deploy the zero-based budgeting method effectively, you will not use your cash to pay for every service.
Hence, you must pay close attention to details if you want to use the Zero-based budgeting plan effectively. You should never create room for any minor error as everything has to be professionally analyzed.
As you deploy this method, ensure that you make plans for emergency funds to avoid using your savings for emergency needs.
Envelope System
The envelope system allows you to keep away money for each expense. Hence, you are required to prepare a list of your spending category to guide you on how to direct your money wisely.
You are meant to put aside the money to satisfy every item that made it to the expense list. You should never use the money meant for a particular purpose to satisfy another need.
Two-Account Budgeting method
The two-account budgeting method allows you to sum your fixed monthly spending before dividing the total amount with paychecks you get at every month-end. After making this calculation, put the amount in a particular bank account and separate it from the second account.
The money going into the second account should satisfy your wants and other expenses.
Step 8: Revisit your goals and plans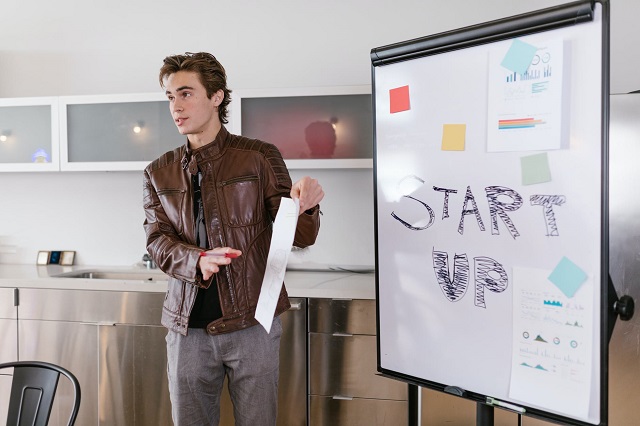 As you continue to use a particular budgeting plan, you should continue to revisit your goals to remain on the right track. Most people lack the skill of remaining focus to make a real budget.
If you continue to look ahead without making a turnaround to analyze the progress made so far, you may likely make mistakes along the line.
The essence of cross-checking the effort made so far is to improve your expertise and financial literacy. You should understand how to make your money work for you, to benefit from any goal you are working with.
Step 9: Learn to fill the loopholes
The ability to determine how to budget your money without failure is a unique skill on its own. Since money is involved, many people may never understand ways to make it work perfectly for them.
If you cannot separate your wants from your needs, you may never detect any loophole while making budget plans. The loophole can exist in various forms.
Even if you control your reckless spending and other habits that motivate you to waste money, you may likely experience this loophole.
For example, if you make a budget of $10 to purchase edible fruits in the market, but you realized that you may have visitors by the weekend. You may likely increase the budget to $20 to accommodate your visitors.
If you remove the extra $10 from your savings, you are lowering your chances of sticking to a proper budget. If you can access your emergency fund, you may take the money from there.
Or take it from the account where you save money for your wants. Your ability to understand where to take the extra money is what will determine your ability to fill the loopholes.
How to stick to your Budget
You can easily create a budget without much stress. However, you need certain skills to maintain that budget and attain bigger goals.
When you cannot keep to your budget, your money will never be useful to satisfy your future needs and wants. You can stick to your budget in the following ways;
Plan towards the future
When you always think about the future, you will be inspired to stick to your budget. Everything concerning the future should excite you to improve your inspiration.
You should make a specific budget to take care of emergency needs that may arise in the future. You must always look ahead at all times.
Be real
When you attempt to lie to yourself, you will never make progress in life. But when you are real to yourself, you will easily stick to your budget.
Being realistic simply implies that you must work with only applicable goals. Never attempt working with unrealistic goals as you may be devastated at the end.
Cut ties with old lifestyle
You must separate yourself from your previous style of spending to tap into the unlimited opportunities associated with budgeting. It may come as an easy process. But when you are determined, you can make a change.
Avoid debt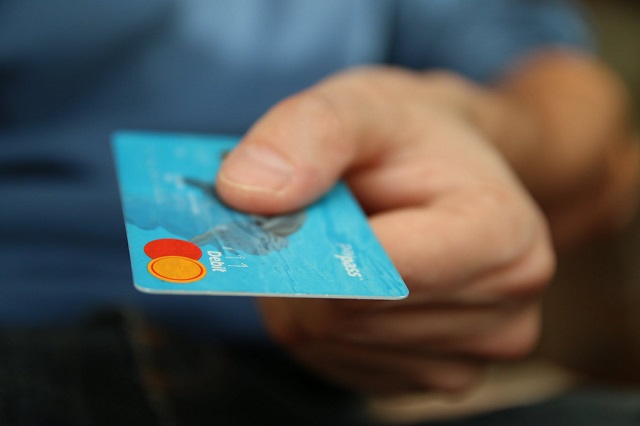 Debt can disrupt your budget plans entirely. Hence, avoid it by all means. You need unique planning to escape all forms of debt options. The essence of creating emergency funds is to give you a boost towards avoiding debt in the future.
Conclusion
Thank you for reading this article up to this length. If you actually made it to this point, it implies that you are focused on reaching your financial goals through proper budgeting.
As you deploy the 9 simple steps to make a budget listed above, ensure that you stay away from debts. When you find it difficult to avoid debt, you may risk various opportunities that may come your way in the future. You must deploy creativity as you move to create a good budget for your money.