Last updated May. 23, 2023 by Favour Chinaza
How to Make Money on TikTok (Make Money with Tik-Tok Fast)
TikTok has become the number one social media where you can make money fast. TikTok has equally grown exponentially over a short period.
TikTok has 1.2 billion active users at the time of writing, accounting for 15% of the global population and growing.
A few factors have contributed to TikTok's success in the United States.
For starters, it's become a way for businesses and celebrities to engage younger audiences that are increasingly difficult to reach through traditional media.
Second, TikTok is extremely popular among teens and young adults, making it a logical fit for influencers searching for new venues to grow their followings.
As a result, many people have begun to make money on TikTok, and the potential for monetization is only growing.
Why Monetize My Social Media?
Many people generate money on social media by establishing themselves as social influencers on Twitter, Facebook, and Instagram platforms. TikTok is the fastest-growing social media app on the market.
TikTok swept the social media world by storm when it first launched, and it now boasts a large number of active monthly users, with over 850 million people hoping on its joyful train every day.
TikTok has demonstrated limited potential for social media revenue since its inception, until recently, when the firm established "Creator Fund," a reward scheme from prominent TikTokers whose material became popular on the platform.
TikTok offers a lot of money, with big TikTok performers claiming to earn more than enough to make TikToking a full-time job.
TikTok performers made more than a million dollars in 2020 simply by submitting video snippets to the enormously popular social platform.
Addison Rae Easterling made a remarkable $5 million as the top TikTok artist last year.
This essay is for you if you want to make a living or just do a side hustle by generating videos on TikTok.
Good Read: 15 Ways You Can Make Money With Facebook
How Does the TikTok Algorithm Work?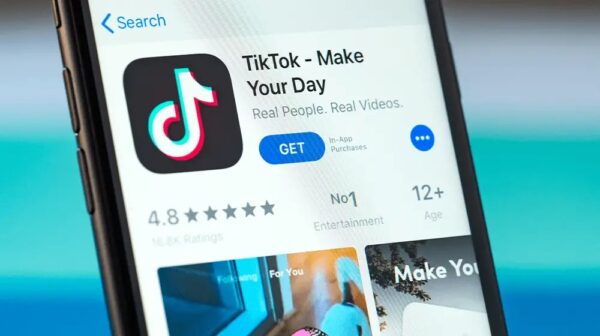 Here's how TikTok works – and how you may use it to your advantage. TikTok's smart algorithm analyzes your interactions with posts, hashtags, accounts, and themes to determine what type of material will pique your interest.
This is a completely novel method in social media.
Previously, you had to choose to follow someone to access their material actively; today, you can simply sit back, relax, and enjoy an endless stream of videos that will only become more relevant to you and your interests.
This is a game changer for content providers and businesses. TikTok's algorithm is less sensitive to advertisements, and your number of followers has no bearing on your reach or interaction.
You will reach an interested audience if you generate content that engages proactively on your behalf. No matter how random it appears, going viral is ultimately about capturing people's attention.
TikTok is not only the largest platform in the world right now; it is also the largest chance for entrepreneurs and small brands.
Because many people in established enterprises do not comprehend TikTok's potency, big business has been sluggish to respond.
This is your chance to generate money on TikTok if you own a small, independent business or are an aspiring entrepreneur.
How Do You Make Money on TikTok?
TikTok features built-in solutions for you to make money from your social media content if you already have a social media following.
Most people, on the other hand, do not want to wait for a large TikTok following before they can start making money.
Fortunately, there are new ways to generate extra money on TikTok, even if you start with no followers.
We'll start by examining how people think you can make money on TikTok and why they aren't the simplest answers.
Spoiler alert: you're wasting time if you have to wait to create an audience before you can generate money.
Then we'll show you the finest technique to make money on TikTok – and it's the best because you can use it to generate money elsewhere as well.
Can You Make Money on TikTok?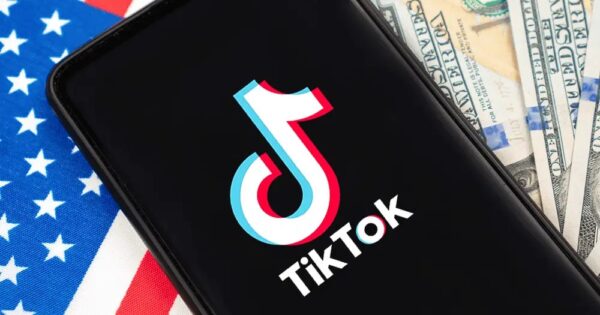 Yes, you can make money on TikTok.
To generate money directly on TikTok, you must be 18 years old or older, have more than 10,000 followers, and have received at least 100,000 views in the last 30 days. Then, you can apply to the TikTok Creator Fund within the app.
Making money on TikTok, like painting a picture or calculating your ex's ex's relationship status, demands a little imagination.
While there are official, app-funded ways to earn money on the network, there are lots of other ways to make money on the platform—even if you don't have a lot of followers.
Many TikTok users have already achieved financial success with the app, similar to social media creators active on other platforms.
While TikTok may appear to be a new frontier, the tactics for making money will likely be familiar (check out our tutorials on making money on Instagram and Youtube).
There are numerous ways to generate money on TikTok, and your revenue will be determined by how you monetize your account.
How Much Money Can You Make on TikTok?
There is no definite answer to this because it depends on certain factors. For example, it depends on your engagement rate, video niche, etc.
This is because some videos naturally get more views than others. Other factors that can determine how much you make on TikTok include the number of followers and sometimes the type of product you are promoting or selling on the platform.
How much money can you make on TikTok? For content creators with up to 100,000 followers, the average earning is between $500-$2000 per post for a sponsored video.
This value depends majorly on your engagement rate, and this is what most brands watch out for before they decide to approach you with an offer.
You get paid depending on your engagement rate because brands know followers can easily be bought. Therefore, engagement rates can easily and accurately measure a content creator's worth.
To measure your engagement rate yourself: add the number of comments on your post to the number of hearts/likes, divide the sum by the number of followers, and multiply the total by 100.
That should show you how much your engagement is worth. The higher the percentage, the more you can earn.
Ways to Earn Money on TikTok
Believe it or not, some famous TikTok creators claimed to have made up to six figures of income from TikTok. This is possible mostly because they have multiple streams of income on the platform.
1. Get Paid By Your Followers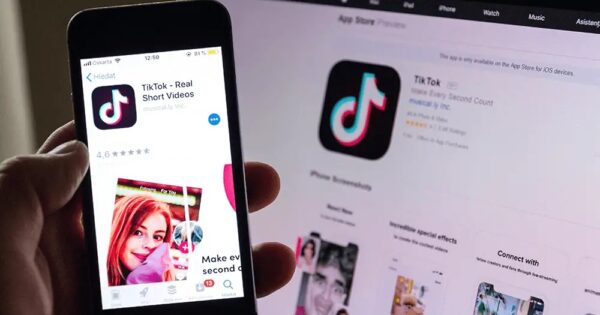 One way to earn money on TikTok is by receiving gifts from your followership. During a live video, your viewers can gift your "Gifts" that have been bought through Coins available on TikTok. You can convert these Gifts into Diamonds and exchange them for real cash.
The problem with this method of earning on TikTok is the painstakingly long process involved which is why it isn't very popular.
Earning money by getting paid directly from your followers is one of the best ways of making money on TikTok, especially if you're just starting with a small audience.
Tips To Maximize Your TikTok Earnings when Going Live
Here are a few pointers to help you make the most of going live on TikTok:
Always pick the best time to go live: You should go live when the majority of your followers are online. Go to your profile settings and click the Analytics tab to observe when your audience is most active.
Increase your live session time: Not every user will stay for the entire period of your live stream, but staying live longer will allow more users to log in and watch your broadcast.
Make use of TikTok hashtags. Users: like those on other social media platforms, routinely explore hashtag sites in search of new accounts to follow. To improve the reach of your videos, use TikTok's hashtags.
Check your internet connection and other devices: Don't forget to consider the technical implications of going live. Check that your internet connection, lighting, and sound equipment can be used for extended periods.
During your webcast, make a post: TikTok prompts users who see the video in their stream with a link to your live broadcast when you submit a short video while live, which helps to build your live audience.
Always prioritize safety: Remember that TikTok allows you to filter comments, mute users, and block viewers. Don't be scared to use these capabilities with folks who aren't contributing in good faith to the conversation. Nobody should be subjected to bullying or harassment.
Engaging with users in real-time is ideal for developing meaningful relationships with your followers.
Audiences with a deep connection to a creator create a personal stake in their success. Therefore going live can assist in enhancing other monetization sources as well.
2. Participate in the TikTok Creator Fund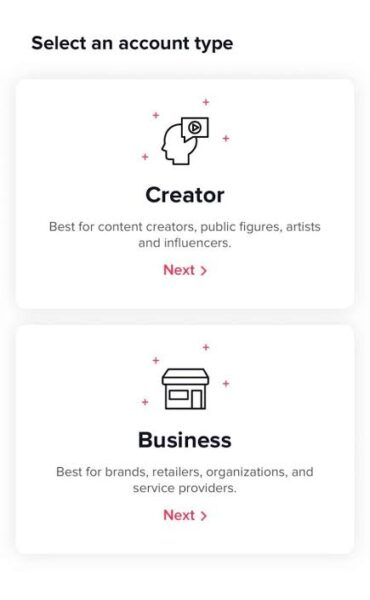 Recently, TikTok created a program, "Creator Fund," that rewards creators if their content goes viral.
Although the way TikTok's Creator Fund works is still a mystery, it's the only way to make money directly from the company.
You get paid based on your engagement and audience size. Also, note that not all creators are eligible for the program, and not all videos will make you money.
The Creator Fund is the primary way for TikTok users to earn money. The Creators Fund, as the official program for content creators to monetize their work, is an ideal way to start earning money on TikTok for people who make instructional material or enjoy streaming.
The author can use the TikTok Creators Fund to participate in two monthly programs: "Informative Content" and "Live Broadcasts."
To make money on TikTok through the Creator Funds, the content creator must apply for the program and complete the conditions within one month.
For example, they generate over 15 videos per month that have over 2 million views.
TikTok then confirms compliance with the initiative's terms, awards the prize, and authorizes the author for the following month. If the author does not match the standards, they must reapply.
How to Start Earning Money with TikTok Creator Fund
To start earning money on TikTok through the Creator Fund, users must fill out a participation application open to all accounts with a few exclusions.
Users must complete the following qualifications to participate in the TikTok content creation program and earn money:
Be at least 18 years old,
publish at least three videos in the last month, and receive at least 10,000 views per video.
Post original content that follows the requirements of the site;
For the live program, users must:
must be at least 18 years old
have performed at least three one-hour live broadcasts in the previous month,
post original content that follows the requirements of TikTok's criteria.
Interested parties can obtain more information and apply on the fund's official website.
Reviews about the Creator Fund indicate a kind of mixed feeling reaction from creators. While the program seems great to some, others don't agree with that.
Some complaints about the program include not generating significant income and reduced engagement and views (which TikTok claims are unrelated).
3. Market Your Brand
Personal brand marketing is one of the most common ways to generate money on TikTok.
To make money on TikTok, you must position yourself as a recognizable and relatable brand.
Branding oneself is not difficult. You simply need to focus on developing a consistent theme and design for your profile.
You may simply accomplish this by employing a particle speech effect or filter across your films, and this will become a part of your personality over time.
It is perfect for specialists and professionals who can speak extensively about themselves and their field or who can provide useful and unique information.
Coaches, psychologists, attorneys, lecturers, photographers, and producers use this method to maintain expert vlogs.
This TikTok revenue approach entails numerous processes and depends on attracting visitors who can then be converted into paying customers.
Here's one way TikTok members can make money by advertising their own brands:
Whereas a photographer, you discuss image processing in videos and provide unique and useful information.
Also, you have a link to Instagram or your photography website, as well as your author's course or an offer to do a picture session in the video or profile.
You can be the photographer with a website or another person using the photographer's work.
A strategy like this allows an expert or company to establish a consistent stream of customers.
When employing this method, it is best to offer remote products and services, as any video on TikTok will be watched globally due to the lack of geographical restrictions.
How Do You Build Your TikTok Brand to Make Money?
TikTok is no different than any other social media platform because you are only as good as your product.
And being a TikTok star, or a Facebook, Twitter, or Instagram star, takes a lot of time and effort.
You must have current, fascinating, one-of-a-kind content up to date. Every day, this means a flurry of new and entertaining TikTok films.
Check out some of the most popular TikTok content creators to discover what they're up to.
When it comes to the type of content they share, those with millions of followers all have one thing in common: they are all doing the same thing repeatedly.
Giving advice, acting out brief character skits, participating in popular challenges, or reading tweets are all examples of content. The key goal is to stick with whatever you choose and become known for it.
4. Get Into Partnership Programs (Affiliate Marketing)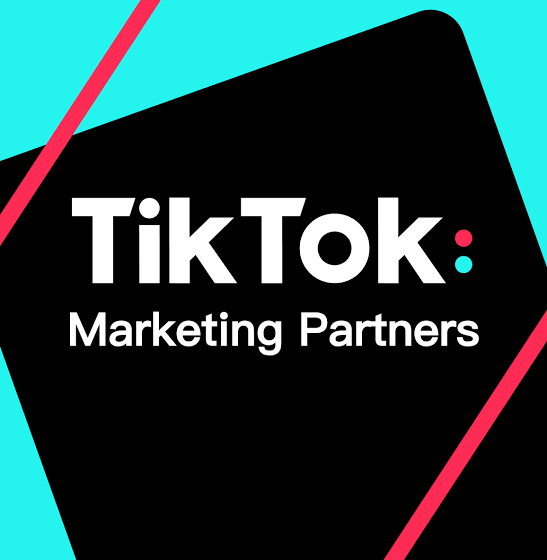 This strategy is quickly becoming popular among TikTok content creators as one of the most effective ways to make money on TikTok.
Stores, gaming, banks, food delivery services, and other companies are willing to share profits to attract new customers.
TikTok creators can earn a percentage on product purchases by including affiliate links in their biographies.
It might cover everyday stuff like bank cards and restaurant delivery, among other things. So TikTok can help you make money in this way.
Even a beginner can make money on TikTok via affiliates and referral programs.
However, content makers should be aware that they are not permitted to use TikTok affiliate links to promote cryptocurrency exchanges, rates, weight loss goods, or other potentially illegal items.
If they do, they will be permanently banned and lose access to their accounts.
How Do You Make Money with TikTok Affiliate?
Aside from making money from high-paying affiliate programs, you can make money with TikTok affiliates. When someone purchases a product through your affiliate link, you receive a specific percentage of the sale.
Most TikTok affiliate marketers adopt an effective method of creating a video advertising the brand's product with which they are affiliated and then placing their affiliate link in their bio for their audience.
You are only compensated when your followers complete a required action, such as making a purchase or signing up.
TikTok's affiliate marketing is incredibly popular, so "TikTok Made Me Buy It" and "Amazon hauls" videos are all over the app.
Numerous affiliate programs exist for various brands, including personal finance, cosmetics, and fashion.
Select a product that relates to your passion or the goal of your channel. If done correctly, selling affiliate products is the best way to make money on TikTok.
5. Do Sponsored Videos
This is the most lucrative way of making on TikTok, but it only works best if you have a large audience base.
Many brands and businesses are constantly looking for top TikTokers to showcase their product to their followers.
The amount you can earn depends on the size of your engagement and followership. You can earn between a few hundred to thousands of dollars from a sponsored video.
Promoting a product on TikTok is a norm, and your followers won't mind seeing you pitching a brand or product to them. But don't go too far with it; avoid "hard-selling" or promoting a brand too often.
Do proper research about the brand and product before agreeing to work with them; losing your followership is not worth a few bucks.
And if you are going the video route, ensure you edit with the best video editing software besides TikTok editing.
6. Partner with Influencers or Other Brands in the TikTok Creator Marketplace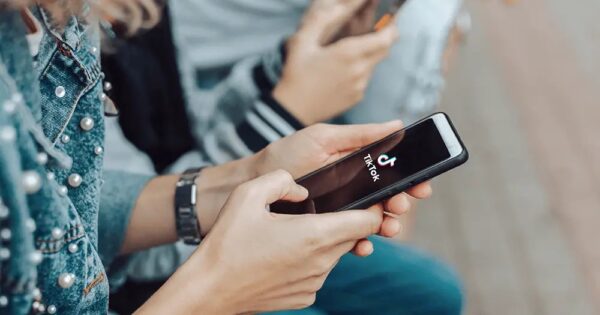 TikTok's Creator Marketplace is one of the most innovative methods for its creators to generate money.
The Creator Marketplace connects the appropriate companies with the right influencers, creating quick and simple collaborations for both parties. In addition, TikTok makes it extremely simple to generate lucrative sponsored content.
Brands interested in running an affiliate marketing campaign can explore the marketplace and swiftly shuffle through material created by creators they know are willing to work with brands.
The creator marketplace functions as an influencer agency, allowing both parties to signal their readiness to collaborate, alleviating some of the awkwardness marketers may face when approaching influencers on other platforms.
You can find apps that help you locate brands to partner with, generate affiliate connections, and manage your brand partnerships in one spot.
7. TikTok Rewards and TikTok Coins
TikTok incentives earned through the TikTok Rewards referral program are one of the finest methods to earn money and incentives on TikTok right now.
This is how you do it:
Copy your TikTok profile's unique referral link.
Ask a friend who has never used TikTok to sign up using your referral link.
Earn incentives as soon as they sign up for the platform and create an account.
Users can also earn incentives by watching films and attending events listed on the activities page.
Users can redeem TikTok Rewards and enjoy the perks after amassing a particular number of TikTok Rewards.
TikTok Coins
TikTok Coins are TikTok's in-app currency. Do you want to know how to get TikTok Coins? Then, any user can easily purchase it in exchange for real money.
These TikTok Coins can then be used to send presents and diamonds to creators to express gratitude for their work.
TikTok artists can make real money by using TikTok coins in the following ways:
While watching their favorite content providers' LIVE streams, followers can send gifts.
The creator must have at least 1000 followers to be eligible for LIVE streaming.
TikTok creators who earn these presents can turn them into diamonds, which can then be transferred into cash.
This can then be withdrawn using payment partners like PayPal.
Finally, earn TikTok Coins by creating outstanding content, gaining fans, and hosting engaging LIVE streams.
8. Sell Your Products
If you have your own product that you want to promote, TikTok is an ideal platform for doing so. One of the simplest methods to make money on TikTok is to sell your stuff.
TikTok is more than a social media platform; it also functions as a marketplace for companies, artists, and enterprises to exhibit their wares and maybe generate sales.
Social media managers, coaches, authors, and others are among the other service providers who use the site.
You can demonstrate your knowledge by posting videos on your profile, which will help you earn the trust of your potential clients and persuade them to make a purchase.
Because of the high traffic on TikTok, promoting your goods on the site is a terrific marketing technique for any product.
This strategy differs from the others previously outlined in that you keep whatever you earn from the platform—the product is yours to begin with.
If you are creative or you are a cosplayer, singer, comedian, or painter, you can earn money by selling items on TikTok.
A TikToker may buy their own merchandise (T-shirts, wristbands, and hoodies with an avatar or a clever saying) and then flash it in videos or streams to make money.
A link to their website or Instagram will be included in their bio, where fans can purchase products.
Users who want to make money on TikTok by selling products must:
Establish a fan base.
Purchase goods through specialized services.
To promote the substance of the videos, create videos with a theme and organize them into a playlist.
Create a website or buy a landing page that includes a payment form.
Coordination of delivery to the buyer.
9. Build and Sell TikTok Accounts

Do you have a talent for a fast-growing audience? Then, make a living from it.
There are a lot of people and businesses who would want to get a head start on TikTok. You'll have a list of possible buyers if you can quickly create TikTok followings.
Consider prospective sectors that might be interested in purchasing a successful TikTok account.
An account focused on cat GIFs may struggle to sell (or may not), but an unboxing profile or account focused on vehicles will most likely sell considerably faster.
Avoid making any of these accounts personal. You don't want your fans to become emotionally attached to your face or name. So instead, concentrate your content on the subject matter.
This can make it difficult to grow an account, but it hasn't stopped people like Ramy Halloun, 23, from generating $120,000 using the same strategy on Instagram.
Create a Patreon Account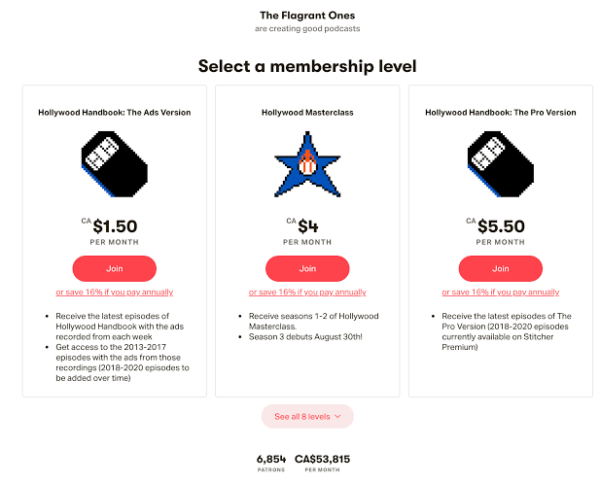 Patreon is a platform that allows your followers to support you on a monthly basis financially.
You can charge whatever you want depending on the type of material you make and the number of patrons you have.
You can encourage people to contribute more by providing exclusive benefits to those who commit at various levels.
For example, if you make content on TikTok, you could reward people who donate more with behind-the-scenes footage of your work, live discussions with fans, or even one-on-one time with yourself.
Your fans will appreciate the extra work and are more inclined to support you in the future.
There are alternatives (most notably Ko-fi, which also incorporates a tipping component), but Patreon offers the added benefit of brand knowledge, which increases trust from prospective supporters.
Tips for Patreon Subscription
If you think a subscription service could be the best approach to monetize your TikTok account, keep the following recommended practices in mind:
Be open and honest. Building a high level of trust with your audience is essential for Patreon's success, so be open about how much you're making and how your funds are being spent.
Maintain minimal subscription fees. It is easier to obtain $1 from 50 followers than it is to obtain $50 from one. Therefore, maintain minimal subscription expenses while focusing on increasing your subscriber base.
Offer incentives to your fans. If they receive something worthwhile, audiences are more likely to boost their donations. So reward your most ardent supporters with enticing rewards such as unique content and free items.
Thank your backers directly. Make your fans feel valued, and they will be more likely to continue supporting your work. Respond to comments, tag users, and offer video shout-outs to your supporters as often as feasible.
Increase the visibility of your Patreon profile. Fans cannot donate if they are unaware that you are receiving donations. So include a link to your Patreon page on your TikTok profile and mention it in your TikTok videos, especially if you've recently gained a large number of new followers.
Create new content on a regular basis. Regarding how frequently you produce unique content, paying consumers have higher expectations. Therefore, maintain a content calendar and publish new content on a regular basis.
Other Ways To Make Money on TikTok
Promote New Music
TikTok is the perfect place if you are looking to gain attention as an upcoming music artist. Many creators have earned a lot of money just by including certain music in their videos.
An example of a platform that connects artists/musicians to TikTok creators is PlaylistPush. PlaylistPush acts as a middleman and helps musicians get their music on the playlists of popular creators—for a price.
If you are a musician, you can create a TikTok account and promote your songs on the platform.
You then leverage your engagement to gain popularity on music sites like Spotify and Apple Music.
This has given rise to a lot of success stories of upcoming artists rising from being a TikTok sensation to signing with their first record labels.
Live Broadcast Monetization
The monetization of live broadcasts is a TikTok money-making approach in which the author makes a stream of selling their own product or the product of a company with whom they have a contract.
Live broadcast monetization is a TikTok money-making approach that is suited for streaming the following types of advertisements:
Unpacking and unboxing, gaming walkthroughs, travel, and reporting are all examples of my work.
Because it is feasible to negotiate with a café or a museum and promote them live during a stroll, monetizing live broadcasts is a very versatile strategy for generating money on TikTok.
TikTok rarely monetizes live broadcasts since it is difficult to maintain someone's attention while simultaneously advertising a product.
Furthermore, there is no analytics system because authors cannot add a link to a live broadcast or track the number of transitions, making determining the efficacy of this method impossible.
Raise Money Through Crowdfunding
People enjoy participating in crowdfunding projects, whether financially supporting your project on Kickstarter or donating to a cause on GoFundMe.
Crowdfunding is expected to reach $43.48 billion globally by 2028.
The success rate is also not poor. When you consider that just 10% of startups thrive, the average success rate of crowdfunding campaigns is a stunning 22.4%.
We advocate (where possible) starting a crowdfunding campaign based on the content of your TikTok account.
It's odd when a horse-obsessed profile attempts to seek funds for a breakthrough new board game on Kickstarter.
However, nearly any brand can raise funds for individuals in need.
Nobody will criticize your business for attempting to generate donations for an orphanage, even if your account focuses on country music lip-syncing.
Drive Sales with TikTok Ads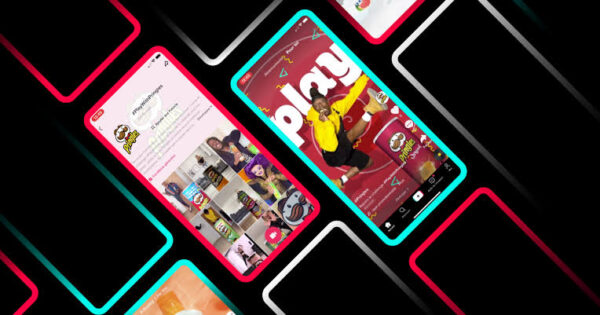 TikTok advertisements can be used to send people back to your website, e-commerce store, or TikTok Shopping tab.
You could run in-feed image advertisements marketing your items or get creative with TopView ads (fullscreen takeovers) to increase your TikTok following—either way, and you can make money on the network.
TikTok can also be used as a top-of-funnel resource to entice users to join your email list or SMS marketing.
This method can help your TikTok account show fewer sales while still being a powerful cash generator.
Post Sponsored Content
Sponsored content is when brands pay you to feature their products and services. You don't have to be a monolithic influencer to participate.
Smaller firms will pay a premium to work with micro-influencers with a large and engaged network, even if it isn't particularly large (yet).
You can approach brands directly or wait for them to contact you. In addition, you can apply to join the TikTok Creator Marketplace if you have over 100,000 followers and 100,000 video likes in the last 28 days.
This network connects high-paying advertisers with influential producers.
How to Make Money on TikTok Without Having Followers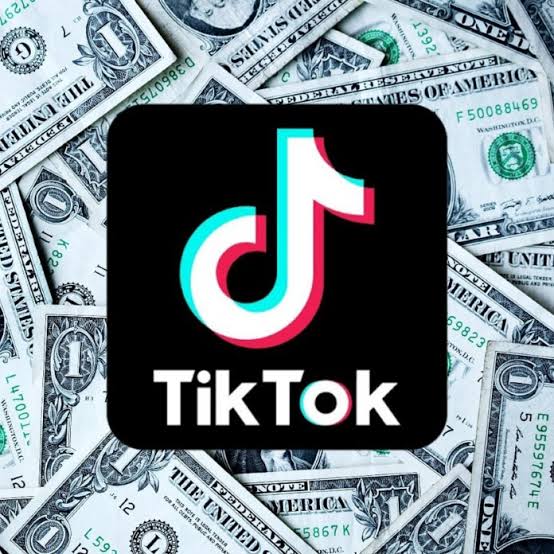 Individuals with no TikTok followers may believe there is nothing for them on the social media site; however, this is not the case. The following is the most profitable way to generate money on TikTok without followers:
Scriptwriting for TikTokers
Even if you don't have any TikTok followers, you may make money on the platform by writing video scripts.
They must pick the video's topic, what the Tiktoker will say, where they will stand, and how they will act.
Businesses can buy the script for promotional purposes, and individuals can buy it to stock their accounts.
In addition, you can start with some freelance writing courses to master writing video scripts.
Become A TikTok Consultant and/or Manager
After gaining a reasonable amount of success with optimizing TikTok to make sales, you can choose to become a TikTok account manager or consultant for people who need your service.
Plenty of brands and inexperienced TikTok users are willing to pay you to help them.
Although you will need to have a proven track record to become a TikTok manager or consultant.
Participating in Hashtag Challenges
TikTok frequently hosts hashtag challenges organized by social networks or advertisers, allowing TikTokers to earn money.
To promote these challenges, the site contacts well-known vloggers and asks them to film a video in their support for a fee.
TikTok's advertising department is the only group authorized to organize an official hashtag challenge, and the budget for such an event often begins in the millions of dollars.
Because most artists and corporations do not have that kind of money, they may approach a YouTuber directly with an offer to create a video with a hashtag or a song.
Prices for such integrations often start around ten dollars. As a content creator, this is one of the ways you may earn money on TikTok.
More Tips for Making Money with Your TikTok Content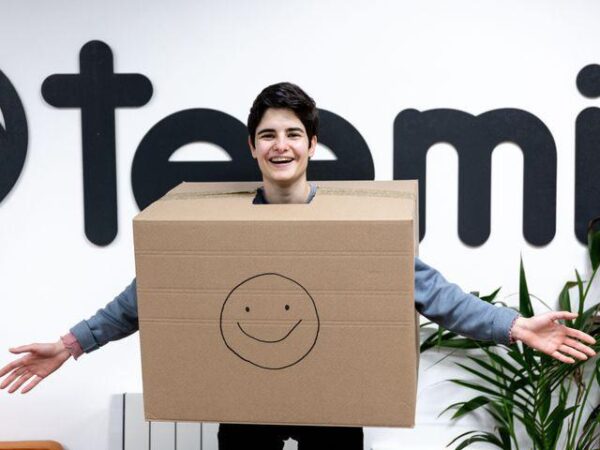 While some may disagree, making money on TikTok is not complicated at all—it's much simpler than you think.
You don't need to find ways to outsmart the algorithm or waste money on fancy production technology.
The formula to success on TikTok is simple: Great content released consistently + Quality engagement with your followers = Massive income potential.
● Decide on a Niche
Your chance of success on TikTok or any other social media platform is increased when you focus on a particular niche.
This helps you connect with your ideal audience interested in your content and encourages them to always come back for more.
Not picking a niche will confuse your prospective audience about what you do, discouraging them from subscribing to your channel.
● Capitalize on TikTok Trends
TikTok is a continuously changing site, so you must keep up with the latest trends. In addition, if you want your videos to get traction, you must provide material that is relevant to what consumers want at any given time.
This can be accomplished by tracking what's trending on TikTok and developing material related to trending subjects.
Using hashtags is an excellent way to learn about what people discuss on the network.
If you want to generate money on this platform, keep up with the current viral trends and utilize them to inspire your own films.
● Provide Tons of Free Value
The limit to the amount of money you can make with TikTok depends on the number of people that view your videos and the engagement you get (likes, subscribers, shares, and comments).
Create videos that offer value to your audience, and people like to engage with you when you offer them some value.
The more people engage with your videos, the more push you get for TikTok's search algorithm, and your content gets shown to more people.
However, you must consistently deliver valuable content to your audience so people can keep returning for more.
The larger your audience base is, the better the chance of you getting approached by a brand to promote their product or convert your viewers into buyers.
● Add Trending Sounds To Your Videos
TikTok allows you to use trendy sounds in your videos.
This will enable you to make the most of the sound effects that are already popular, as well as attract more attention from those looking to watch hilarious videos.
Simply look into what's popular in the app and incorporate some of those noises into your material.
● Focus on Engagement
Spending time to engage with your audience from time to time is worth every minute.
Never forget to answer questions, like, or reply to comments. Be available to interact with people who follow you; this is the best way to keep your followership.
You can also engage people through attractive videos. Make your TikTok videos stand out from the pack by using TikTok effects.
The Effects tab contains a plethora of effects that can be applied to your videos. The effects are classified as Trending, New, Interactive, Animal, Beauty, Funny, Editing, and World.
Do not forget to add hashtags to your videos, and this will make your videos more visible to viewers.
Also, utilize the Ads section. Businesses that use TikTok to attract their clients should consider employing TikTok ads to increase their exposure.
TikTok has a variety of advertising options that you can explore for your benefit.
● Plan Your Content
To generate money on TikTok, you must plan out your material.
It can be tempting to implement any social media approach, begin recording simply, and hope for the best, but this frequently results in failure.
Instead, set aside some time each day to consider the types of videos you want to make and how they will fit into your overall business strategy.
In this manner, you may avoid wasting time on stuff that will not benefit you.
Tips for Growing Your TikTok Business

If you are serious about making money on TikTok, you know that views and engagement are kings.
You need a lot of viewers who constantly watch your videos if you want to make a substantial amount from TikTok.
Gaining more followership on TikTok is the same as on any other social media platform. Some basic techniques you can use to grow your TikTok followers include:
Follow the tide of the trend, and attach popular hashtags to your videos. Find influencers in your Niche, collaborate with them, and leverage their audience.
Choose a nice picture for your profile.
Let your profile theme be consistent and reflect what you are doing. Make use of filters and effects on TikTok to entertain and attract followership—have fun while doing it.
Limit the time of your videos to less than a minute unless your profile requires so.
Include trending songs in your videos (you'll have better chances of your video showing up on a user's feed).
The most important thing is your engagement and audience base—focus on it aggressively.
Most of the strategies for making money on TikTok discussed above depend on the traffic you get to your account.
Also, don't underestimate the power of interacting with your audience. This builds up the trust between you and your audience members, and nobody will stick around to watch you if you act like they don't exist.
You can connect with them via live stream, let them know you better, and ask what type of videos they would like to see you produce. This will help you grow your TikTok audience base faster.
Promote your content on other social media platforms
You may increase your chances of discovery and interaction by marketing your TikTok channel on other sites, such as Instagram, Facebook, or YouTube.
Many social media influencers have established inspiring careers by developing a unified social media strategy that spans multiple channels for optimal exposure and interaction.
Create several income streams from your account
To truly make a good income, consider increasing your revenue streams.
Tipping, selling your own items, brand sponsorships, and taking advantage of possibilities such as TikTok's creator fund, for example, are all methods to diversify your revenue.
This will allow you to diversify your income while also expanding your network and opportunities to earn additional money.
Do You Get Paid for Uploading Videos on TikTok?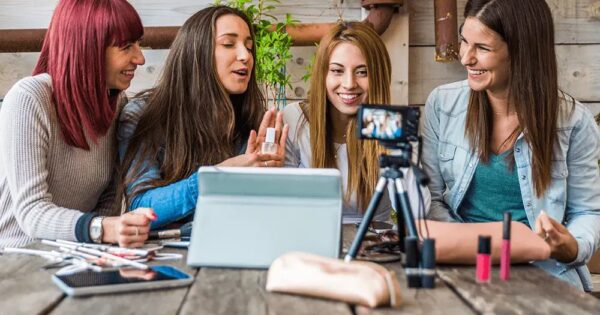 TikTok does not directly compensate creators for creating and uploading videos. However, TikTok does provide financing for creators through the TikTok Creator Fund.
Nonetheless, payout varies depending on criteria such as the number of video views, engagement rates, and the genuineness of persons participating in the post.
Brands may pay a prominent micro-influencer to create videos in some situations, but TikTok's highest-paid users typically monetize their accounts through various income streams.
Multiple income streams increase security, but your audience is the most important consideration when selecting how to make real money on TikTok.
What are the Best Video Contents to Make Money on TikTok?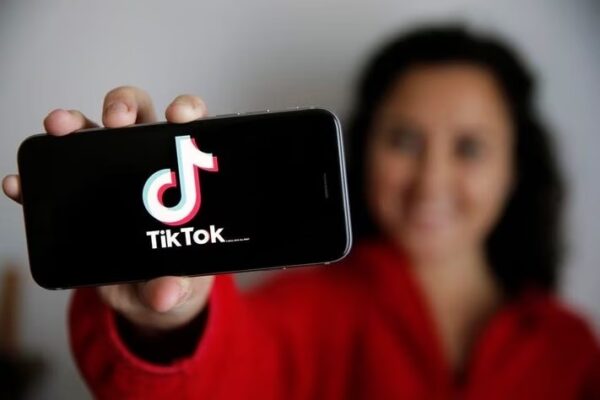 ● Video Tutorials
Tutorials can range from a how-to video teaching someone how to do their cosmetics to making a specific meal or finding contacts using a bulk email finder.
Tutorials are useful because they teach people exactly what they need to do to complete a task.
They're also often short and easy for viewers to comprehend, so they don't take up much time away from other activities.
● Daily Routine Videos
These videos demonstrate what people should do every day to be successful.
They can be extremely beneficial to viewers looking for advice on how to start living a better life or simply needing some inspiration.
● Life Hacks Videos
Life hacks, like tutorials, are brief, easy-to-implement recommendations that help individuals get more done in less time.
They may also be a lot of fun to make because they are usually a blend of two separate ideas that you combine, which is why they work so well!
● Music and Lyric Videos
You can do videos that include both the music and the words of a song. They can be entertaining and enjoyable, but they can also be used to promote artists or music that you enjoy.
● Duet and Stitch Videos
Duets are collaborative videos in which you add to another user's existing video, while Stitches merge clips from other users' videos into your own.
This allows content creators to be creative and is a terrific method for users to collaborate.
● Product unboxing
You could be unboxing new products on your TikTok videos. Product unboxing videos show someone opening a new product or package.
People enjoy witnessing the surprise of what's inside and hearing about the advantages and benefits of whatever it is you're unwrapping.
Or a first attempt into the usage of a product they intend to buy.
● Product Demos
Product demos are videos that demonstrate how various products function. They're usually quite brief, but they might be really useful if you want to learn more about a product before purchasing it.
● Explainer Videos
Explainer videos are videos that describe a topic, method, or product.
They can be useful for learning more about something, but they're also amusing because they frequently employ animation and humor to make things simpler to comprehend.
● Behind-the-scenes Videos
These are videos that illustrate what happens behind the scenes at various locations.
They can be entertaining to watch because they expose information that most people are unaware of and help your viewers appreciate the effort that goes into something.
● Q&A Videos
This is a sort of video in which the spectator is asked a question and then given a response.
If you have a huge following, this might be an excellent method to get people interested in your brand and allow them to participate.
● Dance Cover Videos
TikTok has a lot of hot songs that are excellent for dance covers. If you have a good sense of rhythm, this is a simple method to showcase your talent and earn money.
● Educational Videos
Because TikTok has a huge young audience, educational videos are always in high demand.
You may create films on any topic, from basic math to history and physics, and even more complicated ones like how to get started in freelancing, AI, and cybersecurity.
● Before and After Videos
TikTok users enjoy watching before and after videos. The concept is straightforward: you record a video showing how you did something and then present the end result.
It could be as basic as making lunch or cleaning your room or as complex as fixing an engine or building a mansion.
Good Read: How To Make Money On Instagram With Your 500 Followers
Bottom Line
It is now easier to generate money on TikTok because TikTok is actively aiding its users in monetizing their audience without the assistance of other marketers. TikTok announced an integration with Teespring. This integration enables the app's producers to sell things directly to their users without using brands.
As TikTok's popularity develops, more businesses flock to the app, allowing them to earn a lot of money for creators who can create TikTok followings. As a result, TikTok has immense earning potential, whether you treat it as a side hustle or a full-time business. Anyone willing to put in the effort to establish their TikTok community and following will reap the financial benefits at the end of the day. This platform is perfect for internet users who wish to make money on social media without devoting all their time and effort to the site, as opposed to other sites such as YouTube and Instagram, which are generally more time-consuming.
To have a thriving presence on TikTok, you'll need to understand the platform's nuances and method of doing things, which may require you to invest little money to achieve a lot. However, you must put in the effort, follow the advice given above, and you may be a TikTok celebrity with a full-fledged social media business before you know it.
Frequently Asked Questions
Q: How Much Do TikTokers Make?
TikTok brand deals can earn you up to $80,000 per month. That's right – if you're a big enough creator (with a large and engaged audience and a track record of success on the platform), your revenue from a single video can buy you a nice automobile. For every 1,000 views, you can earn between 2 and 4 cents with the TikTok Creator Fund. This means that after a million views, you may expect to earn $20 to $40.
Q: How many followers on TikTok are required to earn money?
Zero, technically. Influencer marketing and TikTok ads can bring attention to your e-commerce store even if you have no followers. To get paid directly by TikTok via their Creator Fund, you must have at least 10,000 followers and 100,000 video views in the last 30 days.
Q: How many views do you need on TikTok to make money?
Again, you don't need any to make money on the platform, but you do need a certain amount of views to participate in various TikTok programs and receive access to exclusive features. For example, to join TikTok's Creator Fund, you must have at least 100,000 video views in the last 30 days.
Q: How are TikTok Creator Fund earnings calculated?
According to TikTok's guidelines, there are no hard and fast procedures for estimating the revenue earned through their Creator Fund. Instead, they allude to the significance of the number of views, the legitimacy of the material, and the level of engagement with the information. That implies your material must halt a viewer's scroll and entice them to enjoy or share the video.
Q: How do I get 1,000 TikTok followers?
TikTok is more personal than other social media platforms like Instagram or Snapchat. Be authentic, communicate with your followers, upload content consistently, go live frequently, and create "duets" with other renowned users.
Q: Can I have Many TikTok Accounts?
Yes, you can have more than one TikTok account. TikTok technically allows users to have three accounts on one device. The only way to have more than this is to use a separate cell phone and tablet. You use the same email or phone number for multiple TikTok accounts. But TikTok's terms of service say that you can't make fake or multiple accounts, so make sure each one is real and follows the community's rules. Also, keeping track of multiple accounts can take a lot of time, and growing and maintaining each one may take a lot of work.
Q: Can I make money on TikTok?
Yes! With the correct tools and a solid approach, anyone can make money on TikTok. If you want to generate money on TikTok, consider the advice above and decide which tactics are ideal for you.
Q: How do TikTok creators monetize their work?
The most successful TikTok users earn money from various sources, including sponsorships, fundraising efforts, product sales, and collaborations with brands and influencers.
Q: How much does TikTok pay?
The pay structure on TikTok varies widely based on the user's influence and reach. On the app, aspiring influencers can earn anything from a few cents to tens of thousands of dollars for each view, comment, or like on their videos. More established authors with millions of followers have been reported to make up to $50,000 for sponsored posts, though this figure is not uniform and depends on various circumstances.
Q: TikTok vs. Instagram: Who pays more?
Who pays more is determined by several factors, including the size and scope of the influencer's following, the sort of material produced, and how actively the influencer engages with their audience. However, larger TikTok influencers are paid significantly more than lesser Instagram influencers, as TikTok has been known to give fantastic rates for its top content creators.