Some of the links in this article are "affiliate links", a link with a special tracking code. This means if you click on an affiliate link and purchase the item, we will receive an affiliate commission.
The price of the item is the same whether it is an affiliate link or not. Regardless, we only recommend products or services we believe will add value to our readers.
By using the affiliate links, you are helping support our Website, and we genuinely appreciate your support.
Last updated Jan. 8, 2022 by Peter Jakes
The social media world we know now runs majorly on-trend but what do you call a social media platform that becomes a trend itself.
You guessed right! I'm talking about TikTok. TikTok has even become more popular than Snapchat. As 2020 had so many people losing money as a result of the coronavirus, internet users are constantly searching for alternative cash sources and increasing income opportunities. Many people make money on social media by becoming social influencers on Twitter, Facebook, and Instagram. TikTok tops the list as one of the social media apps growing at laser speed.
TikTok took the social media world by storm when it came out and currently has a great number of active monthly users crossing over 850M and more hoping on its happy train daily.
From the onset, TikTok has shown little potential when it comes to social media monetization until recently when the company introduced "Creator Fund" which is a reward program from famous TikTokers that their content went viral on the platform.
There is a
lot of money
to be made on TikTok with famous TikTok stars claiming to earn more than enough to make TikToking a full-time job. TikTok stars earned more than lots of
money running into a million dollars
in 2020 just by uploading video clips on the massively widely used social site. Last year, Addison Rae Easterling made a stunning $5 million as the number one TikTok artist.
Whether you are looking for a way to earn a living creating videos on TikTok or just a side hustle, this article is for you.
I'll be showing you some good ways you can monetize your TikTok account and make some cash while making short videos on TikTok.
Let's get started.
How Much Money Can You Make on TikTok?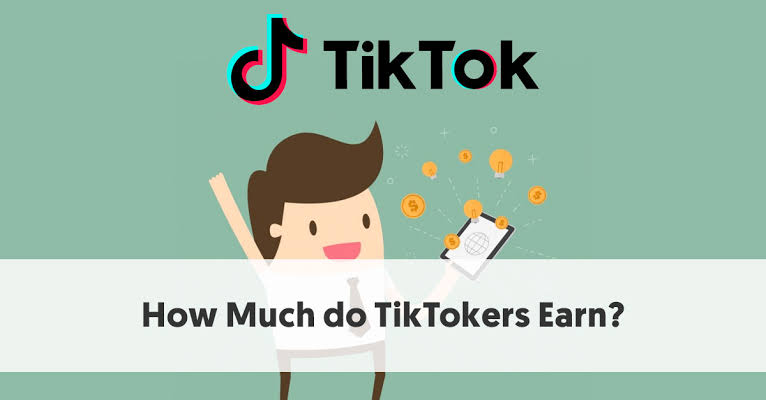 There is no definite answer to this because it depends on certain factors. It depends on your engagement rate, your video niche because some videos naturally get more views than others, the number of followers, and sometimes the type of product you are promoting or selling on the platform.
How much money can you make on TikTok? For content creators that have up to 100,000 followers, the average earning is between $500-$2000 per post for a sponsored video.
This value depends majorly on your engagement rate and this is what most brands watch out for before they decide to approach you with an offer. You get paid depending on your engagement rate because brands know that followers can easily be bought. A content creator's worth can easily and accurately be measured by the engagement rate.
To measure your engagement rate yourself: add the number of comments on your post to the number of hearts/likes, divide the sum by the number of followers, and multiply the total by 100. That should show you how much your engagement is worth. The higher the percentage, the more you can earn.
7 Ways to Earn Money on TikTok
Believe it or not, some famous TikTok creators claimed to have made up to six figures of income from TikTok. This is possible mostly because they have multiple streams of income on the platform. I'll be discussing some of these streams of income below.
Get paid by your followers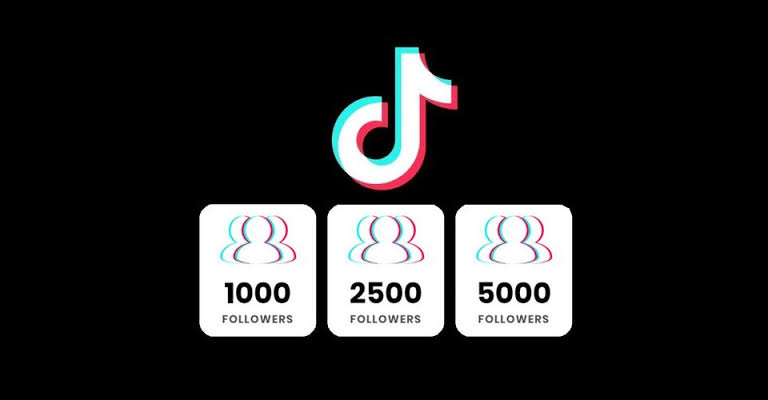 One way to earn money on TikTok is by receiving gifts from your followership. During a live video, your viewers can gift your "Gifts" that have been bought through Coins available on TikTok. You can convert these Gifts into Diamonds and exchange them for real cash.
The problem with this method of earning on TikTok is the painstakingly long process involved which is why it isn't very popular.
Earning money by getting paid directly from your followers is one of the best ways of making money on TikTok especially if you're just starting with a small audience.
2. Participate in the TikTok Creator Fund
Recently, TikTok created a program "Creator Fund" that rewards creators if their content goes viral.
Although the way TikTok's Creator Fund works is still a mystery, it's the only way to make money directly from the company. You get paid based on your engagement and audience size. Also, note that not all creators are eligible for the program, and not all videos will make you money.
Reviews about the Creator Fund indicate a kind of mixed feeling reaction from creators. While the program seems great to some, others don't agree with that. Some of the complaints about the program includes not generating significant income and reduction in engagement and views (which TikTok claims is not related).
Is Creator Fund the best way to make money on TikTok? I guess you'll have to find out yourself.
3. Promote New Music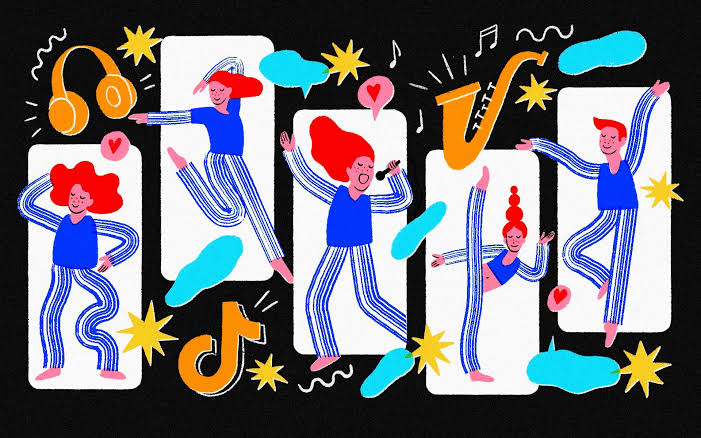 TikTok is the perfect place if you are looking to gain attention as an upcoming music artist. Many creators have earned a lot of money just by including certain music in their videos.
An example of a platform that connects artists/musicians to TikTok creators is PlaylistPush. PlaylistPush acts as a middleman and helps musicians get their music on the playlists of popular creators—for a price.
If you are a musician, you can create a TikTok account and promote your songs on the platform. You then leverage your engagement to gain popularity on music sites like Spotify and Apple Music.
This has given rise to a lot of success stories of upcoming artists rising from being a TikTok sensation to signing with their first record labels.
4. Do sponsored videos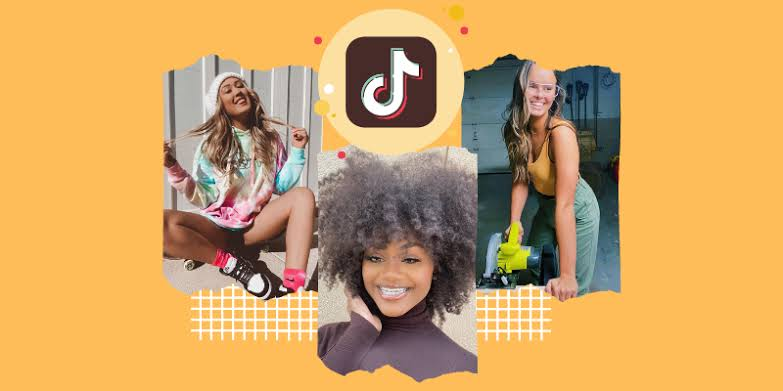 This is the most lucrative way of making on TikTok but only works best if you have a large audience base. Many brands and businesses are constantly looking for top TikTokers to showcase their product to their followers.
The amount you can earn depends on the size of your engagement and followership. From a sponsored video, you can earn between a few hundred to thousands of dollars.
Promoting a product on TikTok is a norm and your followers won't mind seeing you pitching a brand or product to them. Don't go too far with it, avoid "hard-selling" or promoting a brand too often. Do proper research about the brand and product before agreeing to work with them, losing your followership is not worth a few bucks.
5. Promote affiliates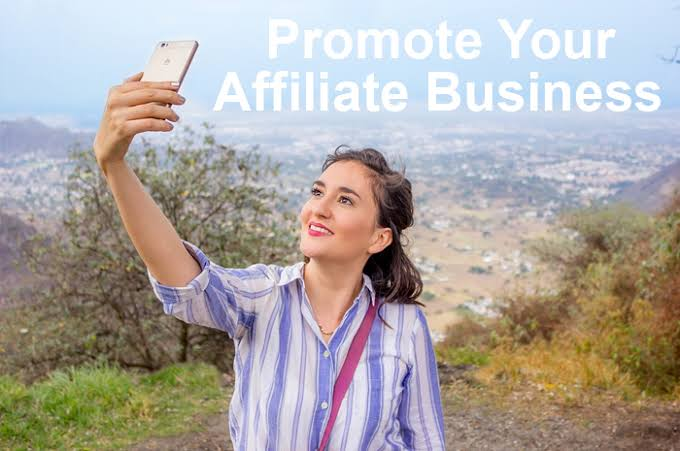 This method is fast gaining popularity among TikTok content creators as one of the best ways of making money on TikTok. By promoting a product as an affiliate, you earn a certain percentage when someone buys that product through your affiliate link.
One effective strategy most affiliate marketers on TikTok use is to create a video promoting the product of the brand you are affiliate with and then you leave your affiliate link in your bio for your audience. You only get paid whenever your followers perform a required action like makes a purchase or sign up.
Affiliate Marketing on TikTok is very popular, that's why "TikTok Made Me Buy It" and "Amazon hauls" videos are everywhere on the app. There are lots of affiliate programs of different brands including personal finance, make-up, and fashion companies. Choose a product that resonates with your passion or the purpose of your channel. If done properly, selling affiliate products is the best way to earn money on TikTok.
6. Sell your products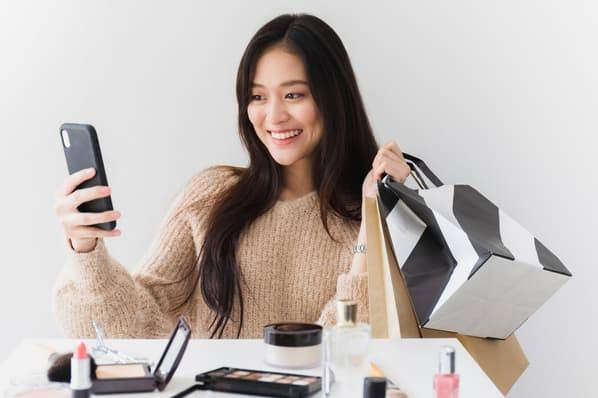 If you have a product of your own that you want to promote, TikTok is an excellent platform for that. Selling your products on TikTok is one of the easiest ways of making money on the platform.
TikTok is more than just a social media platform, it doubles as a marketplace for brands, artists, and businesses to showcase their products and possibly make sales. Other service providers that leverage on the platform includes social media manager, coaches, authors, and more. You can prove your expertise through the videos you post on your profile which helps you to gain the trust of your potential clients and make them make a purchase.
No matter what product you are trying to sell, promoting it on a platform like TikTok a great marketing strategy due to the large traffic on the platform. This method is different from the others discussed prior because here you get to keep all you earn from the platform—the product is yours, to begin with.
7. Become A TikTok Consultant and/or Manager
After gaining a reasonable amount of success with optimizing TikTok to make sales, you can choose to become a TikTok account manager or consultant for people who need your service.
There are plenty of brands and inexperienced TikTok users who are willing to pay you to help them out.
Although you will need to have a proven track record to become a TikTok manager or consultant.
More Tips for Making Your TikTok Videos Make Money
While some may disagree, making money on TikTok is not complicated at all—it's much simpler than you think. You don't need to be finding ways to outsmart the algorithm or waste money on some fancy production technology.
The formula to success on TikTok is simple: Great content released consistently + Quality engagement with your followers = Massive income potential.
Build your brand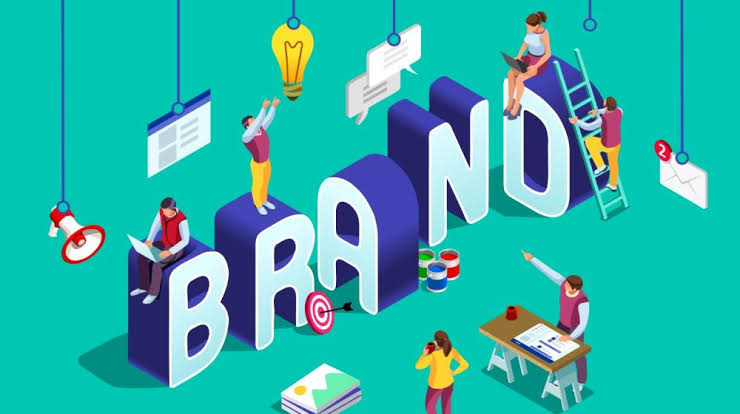 To make money on TikTok, you have to sell yourself as an identifiable and relatable brand. It's not that hard to brand yourself. You just have to focus on setting a consistent theme and style around your profile. You can easily achieve this by using a particle voice effect or filter across your videos and with time this because of a part of your identity.
You are only as great as your product, just like any other social media network, this applies to TikTok. And be a TikTok star, or whether on Facebook, Twitter or  Instagram takes a lot of time and effort. You must have current, intriguing, one-of-a-kind, and up-to-date content. Every day, this implies a slew of fresh interesting videos on your TikTok account.
Check out some of the popular content creators on TikTok to see what they are doing. Those with millions of followers all have something in common when it comes to the type of content they post, they are all doing the same thing over and over again. These contents could be as simple as giving advice, acting out short character skits, partaking in popular challenges, or reading tweets. The main focus is to be consistent with whatever you choose and be known for it.
Decide on a niche
Your chance of success on TikTok or any other social media platform is increased when you focus on a particular niche. This helps you connect with your ideal audience who are interested in the content you are offering and encourages them to always come back for more.
Not picking a niche will confuse your prospective audience about what you do which will discourage them from subscribing to your channel.
Provide tons of free value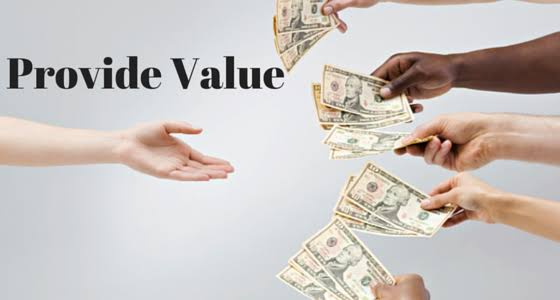 The limit to the amount of money you can make with TikTok depends on the number of people that view your videos and the engagement you get (likes, subscribers, shares, and comments).
Create videos that offer value to your audience, people are more like to engage with you when you offer them some kind of value. The more people engage with your videos, the more push you get for TikTok's search algorithm, and your content gets shown to more people.
However, you must be consistent with delivering valuable content to your audience so that people can keep coming back for more.
The larger your audience base is, the better the chance of you getting approached by a brand to promote their product or converting your viewers into buyers.
Focus on engagement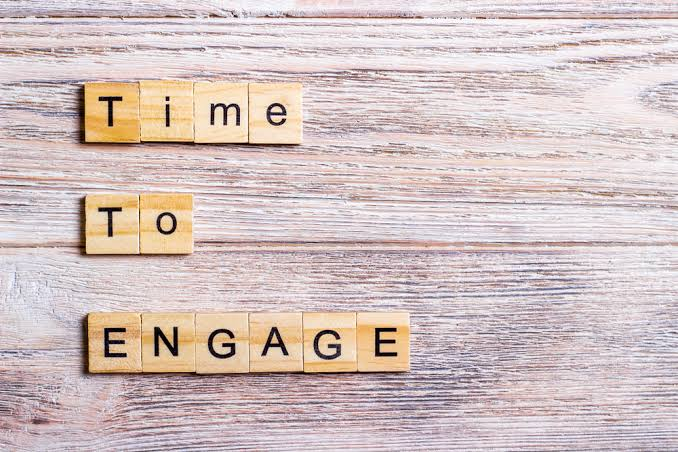 Spending time to engage with your audience from time to time is worth every minute. Never forget to answer questions, like, or and reply to comments. Be available to interact with people that follow you, this is the best way to keep your followership.
You can also engage people through attractive videos. Make your TikTok videos stand out from the pack by using TikTok effects. The Effects tab contains a plethora of effects that can be applied to your videos. The effects are classified as Trending, New, Interactive, Animal, Beauty, Funny, Editing, and World.
Do not forget to add hashtags to your videos, this will make your videos more visible to viewers.
Also, utilize the Ads section. Businesses that choose to use TikTok to attract their specific clients should think about employing TikTok ads to increase their exposure. TikTok has a variety of advertising options that you can explore for your benefit.
Tips for Growing Your TikTok Business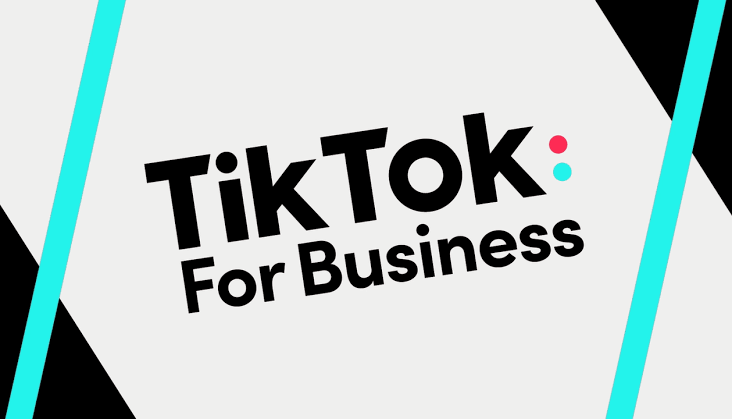 If you are serious about making money on TikTok then you know that views and engagement are kings. You need a lot of viewers who constantly watch your videos if you want to make a substantial amount from TikTok.
Gaining more followership on TikTok is the same as you would on any other social media platform. Some basic techniques you can use to grow your TikTok followers include:
Follow the tide of the trend, attach popular hashtags to your videos.
Find influencers in your Niche, collaborate with them, and leverage on their audience.
Choose a friendly picture for your profile.
Let your profile theme be consistent and reflect what you are doing.
Make use of filters and effects on TikTok to entertain and attract followership—have fun while doing it.
Limit the time of your videos to less than a minute unless your profile requires so.
Include trending songs in your videos (you'll have better chances of your video showing up on a user's feed).
The most important thing is your engagement and audience base—focus on it aggressively. Most of the strategies of making money on TikTok discussed mentioned above depend on the amount of traffic you get to your account.
Also, don't underestimate the power of interacting with your audience. This builds up the trust between you and your audience members, nobody will stick around to watch you if you act like they don't exist. You can connect with them via live stream, let them know you better, and ask what type of videos they would like to see you produce. This will help you grow your TikTok audience base faster.
Conclusion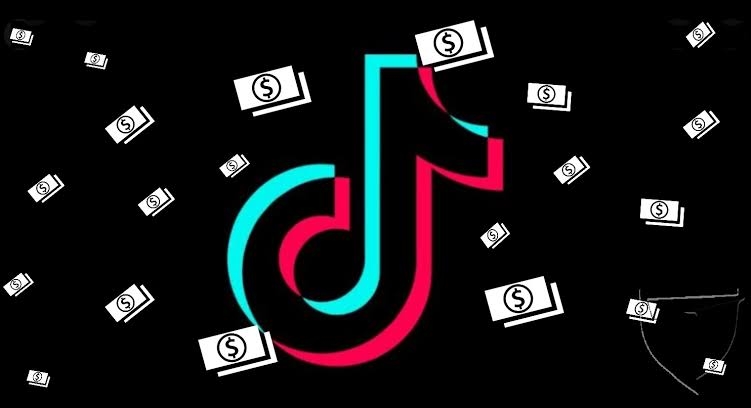 It is easier to make money in TikTok now because TikTok itself is also actively assisting its viewers in monetizing their audience without any help from partnering with other brands. TikTok integrated with Teespring, this was announced in late August 2020. This integration allows creators of the app to sell products directly to their fans without the need for brands.
The more TikTok's popularity grows, more brands are rushing to the app while coming with the potential to earn a lot of money for creators who can build TikTok followerships.
The possibilities of making money through TikTok are enormous whether you treat it as a side hustle or a full-time business. Anyone prepared to put in the effort to build their TikTok community and following, are the ones that will reap financial benefits at the end of the day.
This platform is very ideal for internet users wanting to make money on social media without putting all their time and effort on the site unlike other sites like YouTube and Instagram that generally are more time demanding. If you want a flourishing presence on TikTok, you'll need a strong grasp of the platform's subtleties and way of doing a thing, though this may involve you spending little capital to achieve much.
You have to put in the work, follow the tips mention above, and you might become a TikTok celebrity with a full-blown social media business before you know it.