Last updated Apr. 18, 2023 by Favour Chinaza
Are you looking for the best online courses to teach you how to write content? Do you want to see if you can make a living as a freelance writer? Then, we've got your back.
In this guide, we've picked out some of the best online courses for freelance writers and resources to help you get a job and become a better content writer.
Making a good living as an online freelance content writer is possible. However, you will need some basic writing skills and knowledge of the content writing world to do so. Courses in content writing can help you with that.
Freelance writing requires more than just strong language and grammar skills. You must also understand how to communicate with your audience.
You must understand how to engage and entice an online audience with engaging and compelling content.
If you're looking for content writing courses to help you deliver this to clients and earn money through online writing, this is the place to be.
Writing can be divided into three categories. These are some examples:
Fiction writing encompasses:
stories
novels
screenplays
short stories
poetry, and
prose.
Non-fiction writing includes:
essays
opinion articles
newspaper articles
most business writing
press releases
biographies, and other factual pieces.
Content writing — All types of digital marketing, including
blogs
social media posts
landing pages
website content
reports
e-commerce descriptions, and
Other online copywriting types aim to convert or make the reader perform an action.
Good Read: 27 Best Online Course Platforms For Learning and Teaching (Top 10 Picks)
How Freelance Writing Courses boosted my Writing Career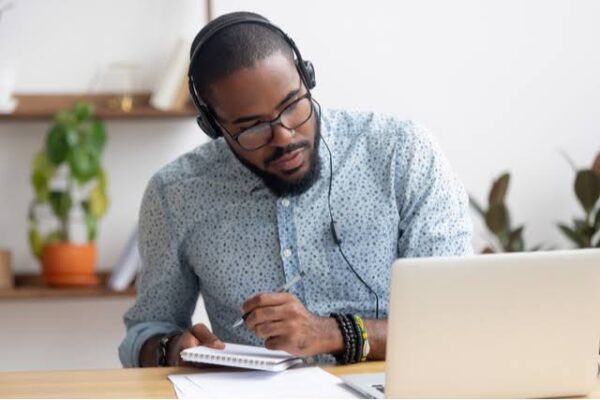 It would be overreaching today to say freelancing writing is hard. I don't see it as hard for a job that pays the bills.
However, I must say that the beginning could be a little rough for any freelancer just starting.
When I first began, I was writing for so little a rate, but with time, practice, and the best online writing freelance courses I invested in, I honed my writing skills and landed better clients.
That's why I am writing this article as a freelance writer of over 12 years, making up to $10k. The writing courses in this article are some of the online courses that helped my career, honed my skills, and helped me land better clients.
Some courses are affordable, and some are not; others are free. You don't need to start with the costliest one, and you can begin with the free ones till you are ready to invest in the more advanced courses.
Just note that mastering freelance writing is a gradual upward progression, and you can start with how to become a freelance writer. At the end of this article, you should have known the best online freelance course suited for your writing niche.
Top Online Courses for Freelance Writing
The Tony Robbins proverb "Success leaves clues" is one of my favorites. Someone has already succeeded in starting something new, whether becoming in the greatest condition of their life or earning money as a writer.
So why not take advice from business leaders to accelerate your learning of new skills? I'm sure these writing classes will enable you to start earning money as a writer.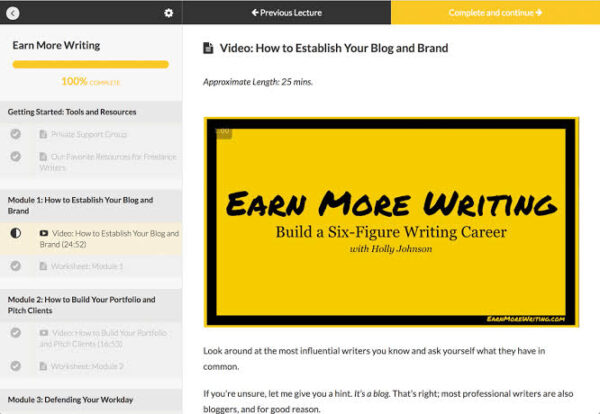 Best for: New freelancers looking to boost their earnings.
Holly Johnson is a professional columnist and blogger who earns over six figures from her writing. She has written for publications such as Business Insider, The Wall Street Journal, Forbes, and CNN.
Holly's online course is intended to help new freelance writers earn more money with their writing.
She focuses on how writers can optimize their workdays, find dream writing clients, and turn those clients into consistent work.
This course is appropriate for freelancers who need assistance finding quality freelance writing jobs. Her website reviews demonstrate how she has aided her students:
Earn More Writing also provides a complimentary workshop: "How to Build a Six-Figure Writing Career," is an introductory course that includes the freelance writing tips and techniques that Holly used to build her freelance business to where it is now.
It's an excellent way to get a feel for her teaching style before committing to a yearly membership.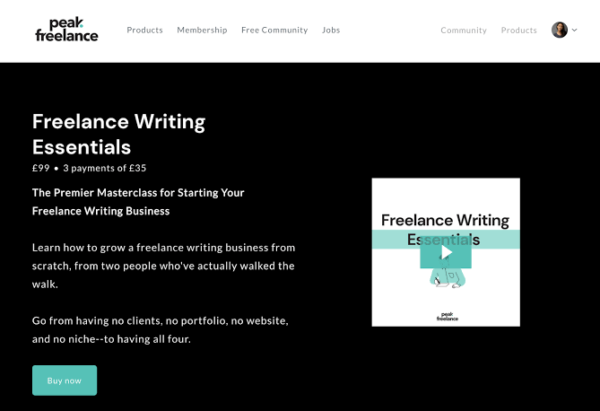 Best for: Gaining knowledge of the business side of freelance writing.
Michael Keenan and Elise Dopson are a writing team that has worked with companies such as Shopify, Britannica, and HubSpot.
They have a combined decade of freelance writing experience and created the Freelance Writing Essentials course to share what they've learned. Their goal is to pass on the knowledge they wish they had when they first started out.
This course is designed for writers who are new to freelancing. While it does cover some writing techniques, this course primarily concerns launching your freelance writing business.
The Freelance Writing Essentials course covers topics such as:
Finding a niche
Developing a website and a portfolio
How to Make Use of Social Media
Accounting and legal knowledge
How to get your first client
How to Manage Your Time
Scaling your business
Peak Freelance's Freelance Writing Essentials course is also one of the more affordable options. The $130 registration fee provides lifetime access to the seven-module course.
This one-time payment allows you to go at your own pace and receive free course updates!
Lifetime access costs £99 (approximately $130).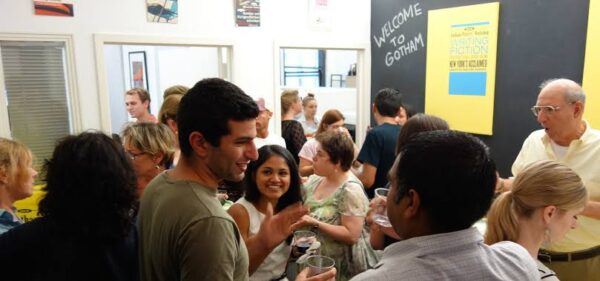 Best for: New freelancers looking to improve their writing skills.
To be a successful freelance writer, you must constantly improve your writing skills. Gotham Writers provides a wide range of writing classes to this end.
They have technical programs that teach business writing, how to write a book proposal, and how to use social media. Still, most of their classes are geared toward developing creative writing skills.
Gotham Writers offers everything from one-hour free classes to ten-week leveled intensives.
So you could do a one-hour workshop where you could practice writing or share your work.
Alternatively, you can begin with a level one 10-week intensive and work your way up to a level three 10-week intensive to really nail down the type of content writer you want to be.
Price: They offer free one-hour Zoom classes on most Fridays and Wednesdays.
Paid classes range from $95 for a five-hour intensive to $545 for a 10-week course.
Best for: Teaching writers how to create and monetize a blog from scratch
Create and Go offers a variety of courses designed to assist freelancers in turning their humble blogs into money-making machines.
Founders Alex Nerney and Lauren McManus created the courses after they achieved their goal of creating a profitable blog that earned them $10,000 per month.
They founded Create and Go to share what they had learned along the way.
The first course in their repertoire teaches you how to create a profitable blog from the ground up.
The Launch Your Blog Biz course walks you through every step of the process, from getting you into the business owner mindset to earning your first $1,000.
The best part is that your education doesn't have to end there: Create and Go has additional courses that teach you in-depth SEO strategies and how to become a six-figure blogger.
They can even take their four classes individually or as a bundle for a discounted price.
Prices begin at $297.
Best For: Travel Bloggers and Beginner Travel Writers
Who wouldn't want to travel the world while earning a living halfway around the world as a digital nomad? Travel Writing will assist you in accomplishing this.
This course has a unique twist in that you will be guided through the entire process by three experienced travel writers. It breaks down everything you need to know to succeed as a writer and learn the ins and outs of traveling the world.
What's included is as follows:
Learn where to find the publications that make the most sense for your story. Also, letter content to the editor and when to send your article from an insider's perspective.
How to choose the right words, write strong sentences, and bring your piece to a close
Learn how to go on one research trip and return with three articles and three times the income.
Learn how to take advantage of travel writing's "perks," such as free vacations, free meals at the world's best restaurants, and access to behind-the-scenes locations.
This is a great strategy if you're a writer who enjoys working from anywhere. It contains a wealth of lessons and tools to assist you in reaching your objectives.
At $319 (with a 15% discount if you pay in full or eight monthly installments), this course is the best on the market if you want to work in the travel industry.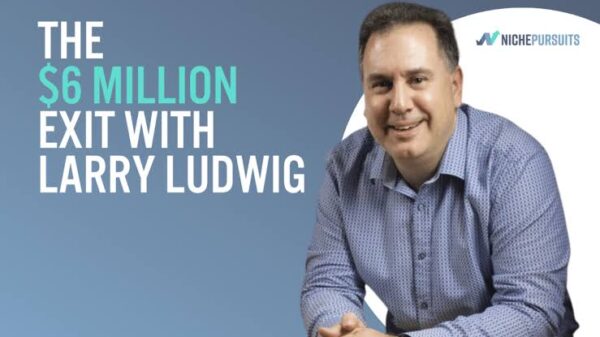 The best freelance writers don't simply deliver articles and call it a day; instead, they focus on increasing the value of their work to the client.
One of the best ways to increase the value of your writing is to optimize it so that it appears high in Google search results, a process known as search engine optimization or SEO.
This can save your client time editing your work and, when done correctly, can significantly impact their bottom line by driving more traffic to their website.
Many writers claim to understand how to incorporate SEO into their writing, but only a few are successful. (Hint: It's far more complicated than simply inserting a few keywords.)
One of the most valuable skills you can add as a freelance writer is the ability to tailor your content to rank highly on Google. Larry Ludwig's SEO for Writers course teaches you how to do it.
In addition to this course, you can equip yourself with the best SEO tools to help you with search engine optimization.
Ludwig has a proven track record of producing results: he founded and sold the finance website Investor Junkie for $5.8 million. The site had over 3 million monthly visitors from searches at its peak.
The course includes six detailed videos on:
How SEO works.
What to write.
Keyword research.
Tricks to get your article to rank on Google.
How to write a perfect headline.
Creating a good URL slug for your blog post.
It also includes a bonus video on SEO Copywriting.
One of the highest-paying freelance writing niches is copywriting. Even if you don't market yourself as a copywriter, understanding the principles of great copy is a valuable skill in the vast majority of freelance niches.
Since 1997, the American Writers and Artists Institute (AWAI) has been training copywriters through its Accelerated Program for Six-Figure Copywriting.
Some of today's most successful copywriters, such as Brian Clark of Copyblogger, learned how to write copy by taking the course.
The course delves deeply into time-tested methods for writing great copy. The e-book, which is over 500 pages long, is not meant to be read in a weekend; rather, it is intended to be a resource you can return to as you develop your copywriting skills.
This is a course I've taken, and I know a lot of successful copywriters who have either taken it or recommended it. However, what really stands out about the course is the caliber of the instructors, who are a who's who of copywriting.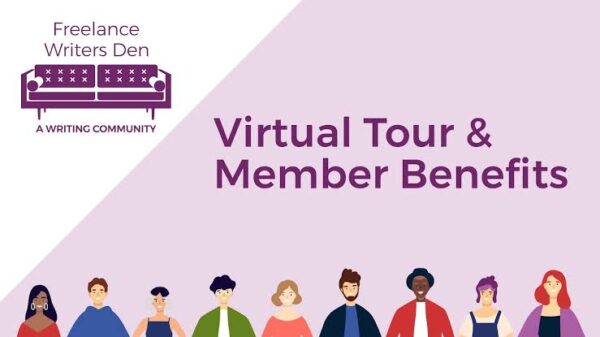 The Freelance Writers Den gives you access to over 300 hours of freelance writing training. Even more valuable, signing up entitles you to membership in their active community of 1,500+ fellow freelance writers, where you can interact with and seek advice from your peers.
New members have immediate access to the entire content library. However, the boot camps and structured mini-courses on topics such as "How to Get Your First Freelance Writing Job" are the most beneficial.
There are also monthly podcasts and live community calls where you can hear from experts on the latest freelance writing trends.
Why it made a list: This helpful community for freelance writers has a solid reputation for assisting newcomers to succeed.
The cost is $25 per month.
Get Paid to Write for Blogs is a course that provides a comprehensive overview of everything you need to know to become a successful freelance writer.
Whether you're a beginner or an experienced writer looking to go full-time, this online writing course is for you. It has eight modules, each with three to four videos.
Catherine Alford is an instructor and an award-winning writer who learned to write from the ground up after being relocated to follow her husband's career.
She now assists others in similar situations looking for a location-independent career.
This course begins with beginner-level lessons, like an introduction to the freelance writing world and how to build a portfolio.
Following the introduction modules, this online freelance writing course provides additional instruction on useful topics, such as developing writer confidence. It even includes a module on the intricacies of running a business.
If you've mastered the fundamentals and are already a full-time freelance writer, this course may not benefit you more than it would for a new writer because it covers a wide range of topics.
This course also assumes that you have already developed marketable writing skills. If you're looking for tips on how to write compelling stories, this may not be the place to look.
Price: $497
Best for: Getting more consistent jobs and income
Freelance writing is one easy way to make extra money without getting another real job. You've got a few gigs through job boards, but your online writing business isn't gaining traction. If this sounds like you and you're living from gig to gig but want a little more stability, you're in luck.
Lizzie Davey has created a four-step guide to running a successful freelance business and writing the content you want to write in Creative Freelancing Freedom.
Lizzie knows what she's talking about, having written for The Huffington Post and National Geographic. Her program distills everything down to four critical steps you must take right away to land clients and quit your full-time job in less than a year.
She accomplishes this by:
Creating the right goals to lay the groundwork for success
Assisting you in developing services that attract high-quality clients
They will show you how to get clients by networking, pitching, and blogging.
Creating a digital marketing strategy for your company
As an added bonus, she provides a pitch package and a freelancing contract template to help you start taking clients immediately.
Check out Creative Freelancing Freedom if you're ready to make your freelance career a full-time commitment.
Price: $247, or three monthly payments of $89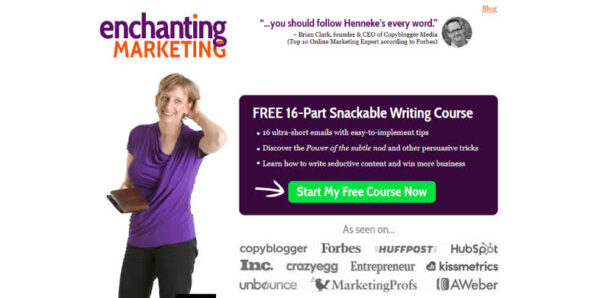 Best For: B2B Persuasive writing
Selling a product or service is a skill in which Henneke Duistermaat excels. She has two five-star books on writing and blogging and is a regular contributor to marketing blogs such as KISSmetrics and Copyblogger.
Her goal is to assist freelancers and entrepreneurs in growing their businesses by writing authentic yet persuasive copy. She teaches the following in her course Enchanting Copywriting:
Copywriting strategies
Recognizing your customers' needs and desires
Structure of a sales page
How to Demonstrate Your Worth
By the end of her three-part course, you can sell yourself and your company without feeling pushy or deceptive.
Henneke also provides templates, activities, and webinars to supplement your experience and answer any questions you may have.
Price: $397 per year with a 30-day money-back guarantee.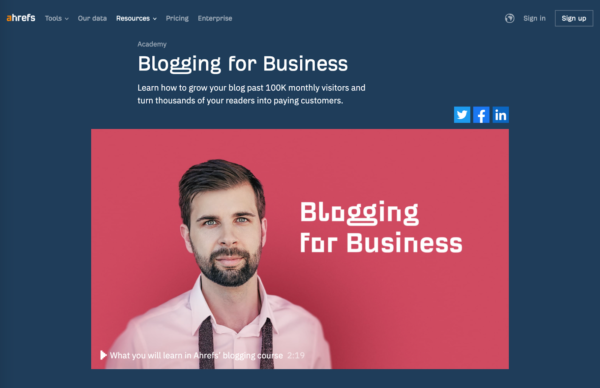 Best for: Growing your customer base through your blog.
Tim Soulo founded Blogging for Business to share what he had learned from his experiences and experiments writing blogs for a living.
What's the best part? Blogging for business is one of the few completely free writer courses.
It's only four hours long, but Soulo provides some amazing hacks to help your blog gain traction. He discusses topics such as:
Content promotion
How to Use Search Engine Optimization Effectively (SEO)
Using keyword searches to generate content writing ideas with high business value
Steps to Expand Your Blog
This course will help you understand those tricky Google algorithms and how to get your blog to earn you money finally. It's appropriate for any freelancers whose posts are getting lost in today's sea of blogs.
Pricing: It is free.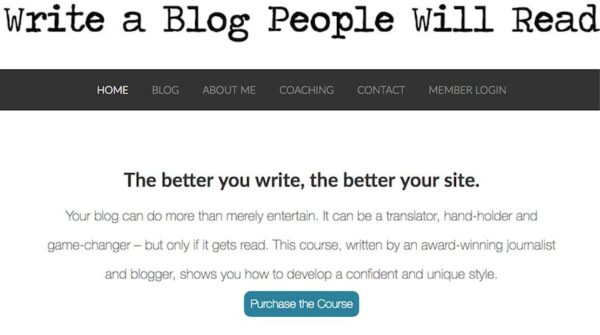 Write a Blog People Will Read is unique among the freelance writing courses on our list. This course will teach you how to write good blog articles.
Donna Freedman, the owner of this course, is a former newspaper journalist who has won numerous awards. Freedman has also worked as a freelance writer for sites such as MSN and Get Rich Slowly.
This course is ideal for you if you want to improve your writing skills. It's essentially the essence of freelance writing. You have nothing to sell without good words, grammar, formatting, and captivating stories.
While the other courses on our list merely touch on the subject, Write a Blog People Will Read is the only one that delves deeply into it.
This course is intended for writers who want to write excellent blog posts and articles, but it can also be used to teach basic journalistic principles.
Because many editors come from traditional journalistic backgrounds, knowing the difference between a nut graf and a lede can help you stand out as a freelance writer.
This online writing course is not recommended for those looking for a broad overview of freelance writing.
It is recommended for those who are serious about improving their writing skills. There are a lot of bloggers who make a lot of money, and everyone starts with learning basic writing and blogging skills.
This course is ideal for beginning writers, especially if you haven't written much previously. However, experienced writers will find plenty of ideas to spice up their work.
Price: $147
Best Online Freelance Writing Courses For Content Writing
Write Your Way to Your 1K by Elna Cain is another excellent online writing course. She is a successful professional writer and full-time blogger who dominates online.
She speaks a lot about developing the attitude and belief system necessary to succeed as a writer, which is why I like her work.
There are many parallels between it and Earn More Writing. However, this course's text-only format and lack of video material are drawbacks.
Nevertheless, it gives you everything you need to succeed as a writer and earn a large salary.
You may not have the funds to invest in a paid course when starting a content writing business, but LinkedIn has several free content marketing courses you can take.
These are video courses with no tests or quizzes, but they can provide the information you need to launch your new business successfully.
When you're ready, LinkedIn Learning offers content writing courses on topics such as copywriting, social media marketing, content strategy, and blogging.
It's also a good option if you want to pitch the cost of a course to an employer because they're likely already familiar with LinkedIn. That said, paying for a LinkedIn content writing course is worthwhile.
If you finish the course, you will receive a certificate to display on your LinkedIn profile, which will help you stand out to potential employers.
Filthy Rich Writer: Learn How to Land Freelance Copywriting Work
You can turn your writing talent into a steady source of income! Join professional copywriter Nicki Krawczyk for this free training featuring tips and tactics from the Comprehensive Copywriting Academy, the Filthy Rich Writer's signature course. You will discover:
Secret #1: How to get tons of copywriting work (that isn't even advertised)
Secret #2: How to (ethically) copy the exact steps you should take as a copywriter to make six figures.
Secret #3: How to launch a copywriting career in the time it takes to drink a cup of coffee.
Nicki is the founder of Filthy Rich Writer and a copywriter with over 15 years of experience working with companies such as Hasbro, TripAdvisor, T.J.Maxx, Keurig, Adidas, Reebok, and many others.
Since 2012, the Comprehensive Copywriting Academy has assisted thousands of students in transforming their lives and establishing successful copywriting careers.
SkillShare Online Writing Classes
SkillShare classes help you improve your general writing skills and learn basic content marketing techniques. These cover many topics, including branding, storytelling, and creative writing.
These courses are also self-paced, allowing you to learn relevant skills while working full-time.
This Northwestern University course is available on Coursera. The Specialization in Content Strategy for Professionals teaches freelancers and other content marketers how to generate ideas that resonate with a target audience.
It also teaches how to understand the audience better to use written content to elicit the appropriate emotions and actions.
Content Is King: Writing Killer Content for Web And Marketing
This is the place to start if you want to learn how to write web content. Remember that this is not the same as writing fiction or non-fiction for publication.
You must learn how to write for the web, edit for the web, and convert what you write, and Content Is King will teach you how.
Knowledge of the relevant marketing automation software as a freelance writer will also give you an edge for B2B sales copywriting.
You cannot be successful with an online content writing business unless you understand SEO.
This online course will teach you the fundamentals of optimizing your online content for search engines.
This is a difficult science to master, but the Search Engine Optimization Fundamentals course will walk you through it so you can confidently offer optimized content to your clients.
Content Marketing Masterclass
The Udemy Content Marketing Masterclass not only teaches writing skills but also teaches new content writers about copywriting, SEO, marketing, and overall content creation.
In addition, it describes the cognitive buying journey and how a freelance content writer can help people navigate it.
Best Online Freelance Writing Courses For Copywriters
This is far more than a single course; you'll have access to more than 80.
They will assist you with all aspects of running a freelance writing business. You can also learn about social media management, content management, web design, digital media, and other topics.
Craig and Kelly Cannings, a married couple with experience in freelancing and virtual assistant work, founded Freelance University.
Craig teaches courses like those on the business side of freelancing, while others are taught by instructors who specialize in those topics. Over the last decade, they have assisted 14,000 students through this program.
Enrollment is available three times a year. It is now closed, but you can join the waitlist to be notified when enrollment reopens.
Cost: Join every month for $59/month, or commit to 12 months of training for $597/year, which works out to roughly two months free.
Business & Technical Writing Immersion
This course is a good option if you want to master the art of business writing. Learning a tried-and-true approach to the art of practical, persuasive business and financial writing will be beneficial.
The course works through 12 steps and nearly 60 practical techniques, from initial writing analysis to final copy, producing documents that succeed every time.
Because it is a specific and focused course, you should only enroll if you are interested in technical and business writing.
The goal of creating online content is to convert, and conversion frequently means selling. Copywriting Secrets – How to Write Copy That Sells will teach you how to write content that prompts the reader to take the desired action.
This content writing course teaches you how to find your voice and write copy that speaks to your target audience.
Copywriting is a useful skill for any writer because it will help you sell more of your products or the products and services of your clients.
The "Become a Freelance Copywriter" course will teach new freelance writers how to build a business from the ground up.
If you already know how to write, this book focuses on the mechanics of starting a freelance business rather than the "how to write" advice you might find elsewhere.
Sign up for Becoming a Freelance Copywriter to get the skills you need to fast-track your new freelancing business.
Browsers to Buyers: 21 Powerful Website Copywriting Hacks
One of the most common types of freelance writing is copywriting. In fact, there is such a high demand for it that the market is still unable to meet it.
A quick search on Upwork revealed that there are over 6,000 copywriting job postings as of this writing. But a lot of writers don't know job boards work. So if you don't know how to get your first job on Upwork, this online freelance writing course is a good place to start.
As a result, if you want to make money from freelance writing, copywriting is one of the best options.
And here is where the Buyers to Browsers: The course 21 Powerful Website Copywriting Hacks takes the stage.
tion about professional formatting secrets. A glance revealed that there are two ways to format sentences, paragraphs, and even subheadings on marketing copy.
What are the Best Writing Courses for Beginners?
This article is a great place to find a full set of writing courses if you are starting and want to learn a lot. For example, the Writing for Business course is a good way to learn how to write clearly and well for business.
You can take advantage of other online writing courses on Writing, Editing, and Words. These are good books for people who want to improve their editing skills.
They discuss the writing process, drafting, and revising for maximum clarity.
Both "Writing Your World" and "Writing About Ourselves" help students improve their creative writing skills by having them write both true and made-up stories.
What are the Best Advanced Writing Courses?
We have listed advanced writing courses for people who want to take their writing skills to the next level.
Anyone who wants to improve their reading and writing skills can use the Just Reading and Writing English course.
Also, if you want to learn more about:
English: Writing and Grammar: Adverb Clauses,
English: Writing and Grammar: Noun Clauses
English: Writing and Grammar: Adjective Clauses classes will teach you everything you need to know.
Copy of Glasscock: Writing: Grammar & Style also teaches users how to edit and revise, which helps them understand the more complicated parts of writing.
Should You Pay for an Online Content Writing Course?
If you want to be a freelance writer, it can pay off many times over to take a paid writing course. There are many ways to make money as a freelance writer, and equipping yourself is an investment in the right direction.
There are a few reasons why paid courses are better than free ones if you want to make money as a freelance writer, especially if you'll do it full-time.
Paying for online writing courses gives you a sense of commitment.
Researchers have found that when you pay for something, you care more about it.
When you pay for a class, it seems more real to you. So, you are more likely to do what you said you would do.
Second, the best information can be found in paid freelance writing courses. Most free online writing courses give you some good information, but not enough to start a business.
It doesn't help as much if you don't put it in the context of everything else you need to know to be a successful freelance writer.
Most courses on freelance writing only give you a small guarantee. However, you can usually get your money back if you buy the course, try it out, and then decide that freelance writing isn't for you.
Most of them guarantee your money back for 30 days, so you should start right away.
Check out the details of any programs you're interested in so you know how to get your money back before you buy them.
Are writing-intensive courses difficult?
They can be difficult if you haven't written much before. You'll need to develop a regular writing habit and adapt to receiving feedback from other writers, even if it's negative.
Why Buy Online Freelance Writing Courses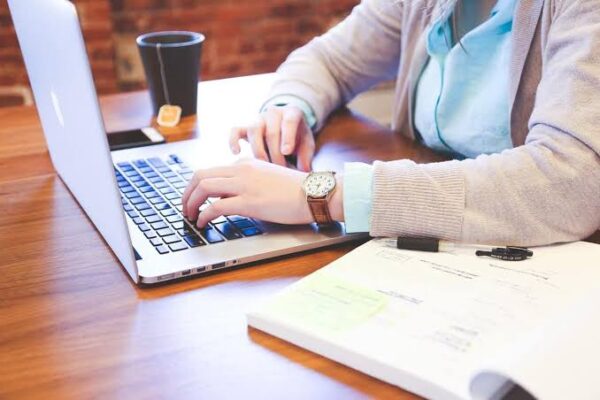 Why should you get online writing courses?
Along with speaking and body language, writing is one of the most important ways that people talk to each other.
You can send persuasive emails to your boss or help your coworkers understand complicated instructions when you have good writing skills. You can also write killer blog post titles and, generally, articles that will have readers coming back.
In your personal life, writing lets you stay in touch with friends and family through letters, texts, and social media posts.
Not all writing is meant to be shared with other people. Sometimes you have to write to get your thoughts in order or to keep track of information for later use.
Writing things down can also help you remember them and understand a subject better.
Why is Getting the best Freelance online writing courses the best financial decision you can make for your freelance writing career?
● You get Increased pay rates
Your rates reflect your value; the lower your rates, the fewer value clients may see in your work, whereas higher rates reflect loftier knowledge and skill sets.
● You make more from higher-paying clients
A veteran is most likely constantly reaching out to and pitching existing clients, whereas a newcomer may begin their journey on freelancing websites or job boards.
However, thousands of new members sign up on these boards daily, making getting lost in the crowd easy.
The good news is that most companies look for specific criteria when hiring — perhaps experience in a specific skill and/or additional qualifications — and having course completion certification will help you stand out.
● You Get A larger network of clients a
Another advantage of online learning is the opportunity to connect with others who have completed the same online courses.
And now that you have diverse skills and are perhaps less intimidated by the competition, you will have access to many new clients.
However, securing them requires incorporating marketing into an ongoing mindset. This includes online platforms such as social media sites and apps.
● You expand your niches
It would be best if you had a niche as a freelancer. Having one shows potential clients that you are knowledgeable about a specific subject.
Also, enrolling in an online course will help you keep up with market trends and new developments and fine-tune your skills in that area of concentration.
The professional world is changing at a breakneck pace, and upskilling allows you to stay on top of industry trends.
Online courses that expand on your current niche also allow you to delve into a larger pool of clients.
Once you've completed a few, you can enhance the customer experience by offering a package of services, which will also increase rates and provide more value to customers.
However, it is important to remember not to stray too far from a core area, as existing clients may rightly or wrongly consider the resulting services too broad.
As the saying goes, "specificity is the soul of narrative," I'd argue that it's also essential for freelancer reputation-building.
When Is the Best Time to Purchase a Course?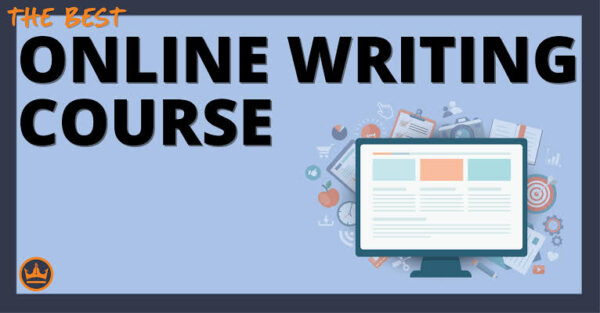 Freelance writers always ask, "At What Point in Your Freelance Writing Career should you get a writing Course?"
No time is the exact time to buy a writing course. However, if you are a beginner, starting with free or paid courses for beginners is important.
This is because writing has many niches and can be quite complex. Therefore, jumping into it without learning the basics can leave you hanging.
Starting with simpler courses can help you explore different niches and let you choose the niches that best resonate with you. Then you can proceed to the more advanced courses.
Here are my personal guidelines for purchasing courses:
Never purchase a course while in debt.
Never make the mistake of purchasing freelance writing courses while in debt. You will not be relaxed enough to benefit much from those courses.
Why is that? Because you will start seeing freelance writing as some financial rat race, and you can't make money or get your due returns this way. The skills and perfection come before the pay, so it is not a "chase process" but gradual for many freelancers.
You could use these best debt payoff apps to pay off your debts before purchasing free online writing courses.
It is always a piece of good financial advice to pay with your earnings.
At the beginning of my freelancing career, I stuck with free courses. Subsequently, when I started earning, I bought courses with my earnings to improve my skills. Also, know that every good course you purchase, whether with your earnings or not, is an investment in your freelance writing career.
Premium online freelance writing courses can be costly.
Some courses can be as high as $1,000.I've spent over $500 on a single course and over $2,000 on multiple online writing courses. Some have proven to be worthwhile, while others have not. So research before jumping into premium courses.
You significantly increase your risk when you pay with money you don't have. If things don't work out, you could be stuck paying for a course for years —much more than the premium price you already paid (thanks to credit card interest).
Reinvest your initial writing earnings on courses
If you're just getting started as a freelancer, I'd recommend getting a client or two first. Plenty of free or low-cost material (e.g., books) is available to help you do just that.
Then, reinvest the money you made from your first few clients back into the course (if you still believe it's necessary).
The big advantage here is that you can now apply what you're learning in the course to your work, thus improving your existing knowledge rather than starting from scratch.
Good Read: 17 Sites To Get Paid To Read Books
Bottom Line
There are so many options when it comes to online writing courses! First, you can narrow down your niche, whether proofreading, fiction, memoir, freelancing, or blogging.
Learn how to make a living as a freelance writer by taking a course. Alternatively, you could improve your skills by taking a transcription or proofreading course.
Also, learn all the grammar rules you should have learned in school to make your writing flawless. Or hone your persuasive essay writing skills to be published in your dream publication.
Freelance writing courses can help you fill in the gaps in your online marketing and web writing knowledge. Whether you want to learn more about SEO, audience targeting and reach, technical writing, or working as a blogger, there is a course for you.
Use these online courses to launch a successful content creation business and put your writing skills to use. After completing a content writing course, Enroll in one of these online courses and start your own freelance writing business to put your writing skills to use.
Contributing to content farms like Medium is one way to use your knowledge before you publish your work on paid blogs. This allows you to work and earn money at the same time.
Frequently Asked Questions
Q: Which type of writing course is best for writers?
Courses designated as "writing intensive" emphasize writing as a means of instruction and assessment. Therefore, regular writing assignments and a strong focus on the quality and substance of these papers are essential to success in these classes.
Q: How can online writing courses help me learn about writing?
Online writing courses teach you the basics of spelling, grammar, and sentence structure. By getting good at these parts of writing, you can build on them.
Online courses, like those on technical writing, poetry, journalism, and personal essays, focus on more specific topics. You can work on the lessons from anywhere with internet access and at your own pace.
Q: What are the best free writing courses?
You don't have to look any further if you want the best free writing courses online. Coursera has many writing classes, including Novel Writing, Scientific Writing, English Composition, Poetry Workshops, and more. There is something here for everyone who wants to get better at writing.
Q: What is the best site for freelance writers?
The best Freelance Writing Sites to Earn More This Year are
Blogging Pro.
Freelance Writing Job Board.
Contently.
iWriter.
Contena.
ProBlogger Job Board.
People Per Hour.
Upwork.
Q: Which skill is best for freelancing in 2023?
Marketing through social media is a misnomer. Instead, a social media marketer's skillset should include visual design, writing, editing video, and, most crucially, storytelling.
Q: Are online writing courses worth it?
Yes, they are. Online Freelance Writing Courses allow you to explore a new writing topic or learn more about a component of writing that you find challenging, even if many resources are available online and in libraries.
Q: What type of freelance writing pays the most?
Technical, Healthcare, and medical writing pays well. One of the best places to make money as a freelance writer is in the health and medicine field. Content in this niche needs technical writing skills and a lot of knowledge about the healthcare industry.
Q: Can I make $1000 a month of freelance writing?
You can quickly make $1,000 or more per month as a freelance writer, even if you don't have much experience. But that's only the start! Some ambitious people I know earn between $100,000 and $200,000 a year from freelance copywriting jobs.
Q: How do I learn to write professionally?
You can learn to write professionally by Reviewing the essentials of proper language, spelling, and writing. Act as if writing were your profession and schedule frequent time for it. You must read more if you want to develop your writing skills. Obtain a companion. Join a writing club, take a class at night, or go to a workshop.