Last updated Mar. 18, 2023 by Peter Jakes
In today's remote working, whether fully employed or unemployed, you can make money without getting a real job in many ways.
It may be taking you longer than you thought to find a job. Wouldn't you rather like to know how you can make money without a traditional job? Learn how to make money even if you don't have a conventional job to get by in these hard times.
It's not a secret that the COVID-19 outbreak has made the job market incredibly hard. As a result, companies aren't hiring as often as they used to, and jobs that used to have few applicants now have a lot of applicants.
We are rethinking our job prospects since post-Covid and because of inflation and the failing economy. (and, in the meantime, struggling financially).
You Can Make Money Without a Real Job
There are ways to make money without a job, which is good news (or at least a traditional 9 to 5 desk job).
Most of these are part-time jobs or freelance work you can do whenever you want.
For those of you who are short on cash, these unique opportunities could be the key to keeping up with your lifestyle or even making it better.
If you can't afford to quit your 9-to-5-hour job, here are some things to do to pay off some of your bills.
Is it Possible to Survive on a Side Job Today?
Post-COVID-19, many people are solely surviving on side jobs and remote jobs. The number of remote workers has increased by 159% since 2005, according to a study conducted by Global Workplace Analytics and FlexJobs.
Remote workers will account for up to 50% of the total workforce by 2020, thanks to how simple it is to make money online. And new research indicates that people are taking on more and more side jobs.
According to a recent Pew Research Center survey, 16% of Americans in 2021 will make money through an online platform such as a ride-sharing or shopping app. However, the majority of those polled said they did these jobs on the side.
According to a Harvard Business Review study, people who work part-time do so for various reasons. However, 45% of those polled said they did it to make more money and gain more respect.
Good Read: 30 Best Side Hustles To Start With $100
How Much Does the Average side Hustle Bring in?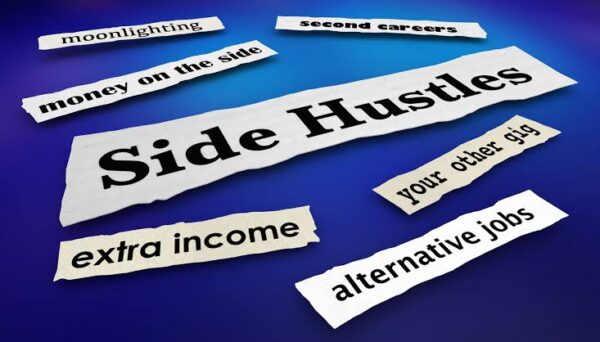 The average side hustle earns $483 per month. This figure, however, varies greatly depending on the type of work and demographic. Men, for example, earn $596 per month on average, while women earn $378.
Likewise, the average 18-24-year-old earns only $533 per month, while the average 55-64-year-old earns more than $1,000.
Overall, many factors influence how much you earn from a side hustle, but 56.4% earn less than $500 per month, and only 15% earn more than $1,500 per month.
You can be part of the 15% if you are deliberate about landing on the highest-paying online jobs or having multiple side jobs.
What Percentage of People are Living on a Side Hustle?
In 2023, 45% of Americans will have a side hustle. Conversely, men are nearly 19% more likely than women to have a side hustle, with 44% of men reporting a side hustle compared to 37% of women.
Furthermore, young people are the most likely to have a side hustle without a real job, with 49% of those aged 18-34 having one.
Top 15 Ways to Make Money Without a Job.
1. Become a House Sitter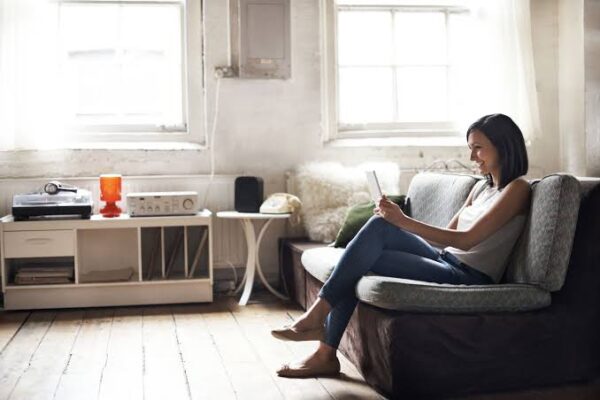 House sitting is not a profession, but it is one way to make money by getting another real job.
Want to get paid to watch house sit and do some light cleaning? Then, you could try house-sitting. Residents often hire housekeepers to take care of their homes while they are away. In exchange, they pay the house sitters and let them stay in their homes for free.
House-sitting can include cleaning and organizing a home, caring for pets and plants, and more.
House-sitting allows you to set hours, pick clients, and charge what you want.
You can house-sit in your neighborhood or anywhere else in the world, and sometimes you can get free travel accommodations.
Start by looking at websites like Trustedhousesitters, housesitter.com, Sittercity, and nomador.com. They will put you in touch with people worldwide who need housesitters.
Some websites charge membership fees yearly, but the experience could be worth it. You can join Nomador for free or pay $99 annually.
Users who pay for a membership can use applications, house-sitting listings, and messaging without limits.
2. Take Part in Paid Market Research.
Paid market research allows businesses to pay participants to express their opinions on everyday items, services, and brands ranging from beauty products to political stances.
Market research includes taking paid surveys, participating in focus groups, and participating in medical research.
Medical research typically entails being compensated to provide an opinion on medicine or medical treatments or to assist in testing medicine and treatments ranging from basic research to clinical trials and studies.
If you decide to participate in medical research, make sure you understand the implications for your health.
The amount of pay you receive varies by opportunity; some pay participants using a point system, an hourly rate, or gift cards.
3. Sell Crafts Online
Do you enjoy cross-stitching or painting in your spare time? If you answered yes, making and selling crafts could be your way out of a financial bind.
People enjoy buying handmade items as unique gifts or decorations for their homes, which is why sites like Etsy are so popular.
Begin by determining how much you can reasonably earn from each sale. Keeping material costs low is critical to increasing profits.
It's a good idea to buy materials in bulk if you'll be using them in multiple projects—for wholesale, sellers always quote a lower per-unit price.
Once you've figured out your supply, list your products for sale in one of the following places:
Amazon Handmade: an Amazon specialty store with access to a large community.
ArtFire: This is a handmade marketplace in the United States.
Faire: a marketplace for small business owners and individual sellers in the community
4. Become a Crowdworker
Becoming a crowd worker is one way to make money without having a real job.
You could always become a crowdworker and earn money doing simpler, less difficult tasks.
Crowdworkers make money by completing tasks that do not require specific technical skills. You'll be compensated for things like:
Watching a video
Proofreading a document
Completing a form
Image labeling
Updating résumés
There are numerous crowd job platforms with clients eager to hire professionals for simple tasks.
Microworkers are ideal for low-tech tasks, whereas Clickworker is ideal for tasks like completing surveys and collecting data for businesses.
5. Become a Mystery Shopper
Shopping may be easier than it once was, but it is still a task that many people do not have time for. Fortunately, this means there are opportunities for you to earn money.
When you sign up to visit and review local grocery stores and other retailers, you can eat your dinner and get paid at the same time.
To be considered for this position, simply fill out an application with The Source, an independent field agent database provider — no fees are required.
Once you've been approved, you can look for mystery shops in your area. You'll be paid weekly through direct deposit or monthly if you prefer a paper check for all your work.
Instacart and Favor, for example, will pay you to pick up other people's groceries and household essentials. Then, to deliver the items, you can drive, ride a scooter, bike, or even walk.
You can earn between $5 and $25 per hour as a personal shopper.
However, your actual earnings will be determined by the type of products you purchase, the distance you must travel, and whether you assist people in shopping by making suggestions.
6. Sell Photos Online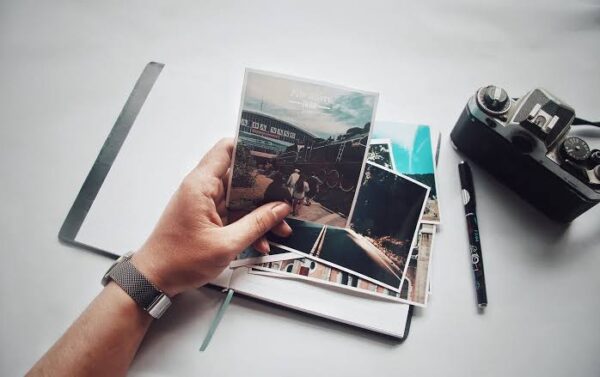 If you've ever tried to purchase stock photos online, you know they're not cheap. However, skilled photographers can easily make a profit because there is still a high demand for stock photos, videos, and vector graphics.
You can make money selling your pictures online. Sign up for stock photo sites such as iStock, Shutterstock, and Dreamstime to begin earning money.
Can you take good photographs? If so, think about capturing and selling stock images businesses use for marketing and branding.
Most websites that accept online submissions, such as Alamy or 500px, accept photos taken with a smartphone or a digital camera.
However, you must ensure that each of your photos meets the quality and content guidelines established by your chosen marketplace.
For example, if you sell on iStock, you must sell the highest quality photos, videos, and illustrations to make a profit.
Before submitting your photos, check the pixel requirements for each site and the types of content they accept. You can also visit the following websites:
Getty Images
Stocksy
Adobe Stock
Become a Writer
8. Sell Unused Gift Cards
Gift cards are frequently purchased as gifts but never used. So don't throw away your unused gift cards. Instead, sell them online at sites like Gift Card Granny and Raise to convert them to cash.
You won't get the card's full value, but it'll feel like free money.
Have a bunch of gift cards to places you've never been to? Consider putting them up for sale to make some extra money.
Most gift cards are valid for one to five years from the date of purchase, so chances are yours are still redeemable at the stores that issued them.
Investigate websites that allow people to sell unwanted gift cards for cash. Some well-known examples are:
CardCash: sells popular restaurant, grocery, and department store gift cards.
Popular gift cards on Gameflip include PlayStation Network, Xbox Live, and Google Play.
GiftCash: sells physical and digital gift cards from over 150 different retailers.
ClipKard: Use its quote tool to determine whether your card will be accepted and how much it is worth.
9. Rent Your Car
If you rarely use your car or are going out of town for an extended period, renting out your vehicle is a simple way to earn extra money.
Turo and Getaround are apps that connect car owners with renters in their cities. Peer-to-peer car sharing is charged per vehicle per day or hour.
If you're going to spend more time walking around to make money, you might as well rent out your car (since you won't need it as much anyway).
With Turo, you can rent it to someone for a few hours, a day, or any other period you want.
Turo allows private car owners to list their vehicles as rentals and earn money for each booking. You'll earn between 65% and 85% of the trip price, with funds credited to your PayPal account within five days of booking.
All you have to do is sign up for Turo, list your vehicle, and set your price.
10. Start a Blog
Blogging is an intriguing way to earn money online without having to work. So, if you have a strong interest in a particular subject and enjoy writing, becoming a blogger could be an excellent career path for you.
You get to be your own boss, writing blog posts about whatever you want and topics that interest you.
For example, if you enjoy a wide range of topics, you could start a lifestyle blog. And it's extremely simple and inexpensive to set up using a blogging service like WordPress.
Blogging can be lucrative, especially if you have a large following and use affiliate marketing.
Affiliate marketing is when you link to products, and the company pays you a commission for each person who purchases those products after clicking on the link on your blog.
However, blogging can be time-consuming at first. You must be familiar with the Best SEO tools, social media management tools, marketing automation software, and promoting your articles on at least two social media accounts.
You can also include Google AdSense to generate ad revenue. Blogging is a profitable side hustle that can also be enjoyable.
11. Design and Sell T-shirts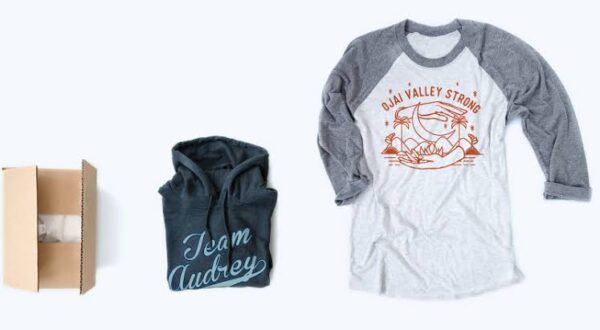 Selling your custom-designed t-shirts is another way to make money without a traditional job.
You don't need a printing factory or complicated equipment to get started these days.
Print-on-Demand platforms such as Printify allow you to design your own t-shirts (as well as a variety of other items) and sell them online. The best part is that you don't have to pay for the cost of producing a t-shirt until someone orders from your website.
If you don't have a website to sell your designs on, you can sell them on marketplaces like Redbubble.
Of course, if you want to start making a more substantial income from your t-shirt business, you'll need to invest a little money. Consider allocating your funds to:
Using social media to promote your designs
Paying for advertisements to help draw attention to your t-shirts
Using promotional tools from print-on-demand platforms such as Redbubble
12. Becoming a Freelance Writer
Becoming a freelance writer is a lucrative and flexible side hustle. Do you like to write? Perhaps you used to have a blog or constantly correct your friends' spelling errors when they text you.
If this is the case, you should consider how to become a freelance writer because freelance writing can pay you enough not to get a real job.
Because it is lucrative and flexible, freelance writing is one of the best ways to earn money without a job.
According to the Bureau of Labor Statistics, the median annual salary for freelance writers is $69,510, or $33.42 per hour.
You don't need a degree in English or journalism to start. Businesses looking for writers can often be found on social media sites like Twitter and job boards like Indeed, where you can build your portfolio.
All you truly require is an internet connection. And, because you're a freelancer, you can set your own hours and choose who you want to work with.
13. Make Money Exercising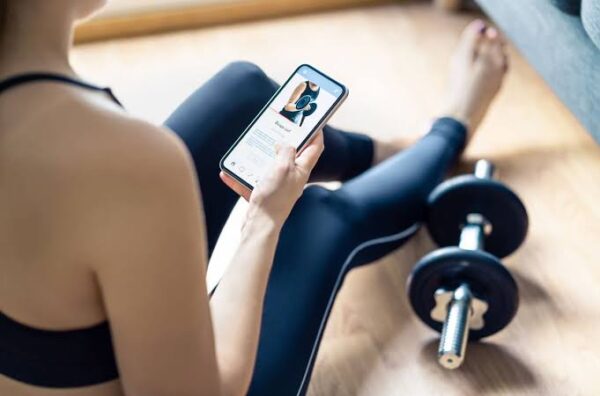 If you truly want to make money without getting a real job, such as getting paid to work out, you will.
There are apps that pay you to exercise and be fit. These health apps will pay you to exercise, lose weight, meet fitness goals, or simply move your body around.
It may seem strange that someone would pay you to exercise, but companies with an interest in the health of Americans, such as insurance companies, sponsor the apps.
Some of the apps that pay you to exercise are:
DietBet is a platform for tracking your weight loss goals and making money to workout.
WinWalk lets you earn money with just 100 steps, while most apps only pay you when you take 1,000 steps.
Runtopia is one of the more legit fitness apps that lets you make money working out.
FitPotato hosts weekly step contests similar to StepBet, except games cost $5 to enter and last only one week.
HealthyWage lets you make money to reach your weight-loss goals. There is a chance to win as much as $10,000 just for working out.
Most apps, such as HealthyWage and Stepbet, require you to 'bet against yourself.' You can create a challenge on your own or with a group.
If you complete the challenge, you will receive your money back plus a share of the exercise pool. The pool size, of course, is determined by the number of working participants.
Other apps, such as Sweatcoin, reward you with coins for every step you take. In addition, you can exchange your points for prizes or donate them to charity.
14. Write Reviews
Many businesses that sell a product or service value customer feedback and use it to improve business operations.
Companies thrive on both positive and negative feedback. They want to know what customers like and dislike. This enables them to increase sales to improve what their target audience dislikes about their products.
Some companies pay for your product reviews after you've used them. They want genuine and thoughtful feedback; they are not interested in purchasing positive feedback.
For example, market research firms typically seek business reviews by surveying people who have previously used the product.
Some businesses will also give away their products for free in exchange for your feedback.
You won't make much money writing a single review, but if you write them frequently, your earnings will add up, and you'll be able to help small businesses succeed.
15. Sell Old Properties/Belongings
You can make money by selling old items for yourself or others.
● Start with selling old books.
If you're a voracious reader, selling books can be a lucrative side hustle. You could even check out sites to sell your books for a high price or go to your local thrift store and buy used books for pennies to resell for a profit.
However, you no longer need to leave your house to make money from selling books. Apps like BookScouter and Cash4Books.net make it simple to earn money online.
Simply download the app, scan the ISBN of the book, and find out how much you can sell it for online.
● Sell Your old CDs, DVDs, and Video Games
Even if they are outdated, you can still get fast cash selling CDs, DVDs, Blu-rays, and old video games. You can get a valuation for old media items using an app like Decluttr, box and ship them to the site for free, and get paid via PayPal or direct deposit.
● Sell Your Old Furniture
Selling furniture for money isn't exactly revolutionary. However, with the internet, this is now easier than ever.
In addition to selling directly to customers on Craigslist, you can sell furniture through online consignment stores like Chairish for vintage furniture.
Other Ways to Make Money Without A Real Job
Earn Money Posting On Forums
Strong online community engagement is essential for creating a successful website.
Online forums provide a conducive environment for doing so. Companies will pay individuals to post high-quality content on forums to increase interaction and web traffic.
If you want to start a side job, look for paid forum writing opportunities on sites like Paid Forum Posting and myLot.
Posting doesn't pay much but becomes viable when combined with other revenue streams. Plus, if you improve your writing skills, you might be able to turn this side hustle into a career.
Mow Lawns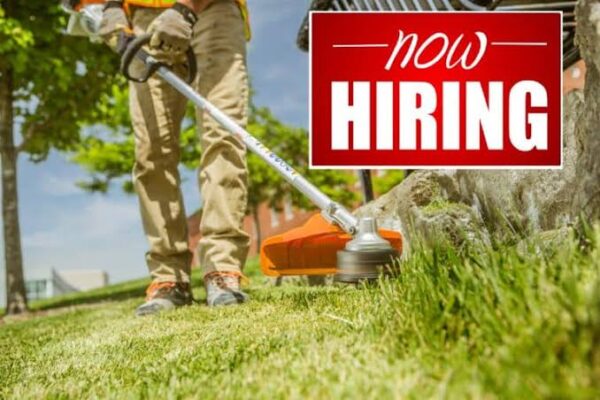 Many people enjoy keeping their outdoor foliage tidy. So while knocking on doors with your lawnmower may feel childish, the money makes any initial embarrassment worthwhile.
To begin, research the prices local landscaping companies charge to ensure you're offering a reasonable rate.
While you will never be able to manicure a lawn as quickly as a team of workers, you can do so for less money, which many customers will appreciate.
If you don't want to find clients on your own, consider becoming a vendor with GreenPal, a service that connects homeowners with local landscapers.
Write eBooks
Have you ever wished to write a book? You don't need a million Instagram followers or a publishing deal to write your book.
In fact, the total revenue from eBooks is expected to reach $13.62 billion soon, so writing one can help you figure out how to make money without working.
You can publish your book on Kindle without paying a dime with Amazon! While eBooks are less expensive than traditional books, they have no overhead costs.
And, given the number of people who buy eBooks on Amazon, you'll almost certainly make some extra money, especially if you promote your book on social media.
Enjoy Cashback Rewards
Cashback services enable you to make money on any purchase you make.
Who doesn't appreciate free money? You basically get paid to do your regular shopping when you use cashback apps or cards
With a reward credit or debit card, you can receive cashback for every purchase you make.
You can also look into cashback reward sites like Inbox Dollars, which offers discounts or cashback when you shop at any of their thousands of partner stores.
Others, such as Chime, allow you to earn cashback when you shop and apply it to your investing account. And the best part is that it takes less time than a part-time job but allows you to earn some money.
Avoid spending money on things you don't need or can't afford. While cashback is a great way to earn extra money, it is intended to encourage you to spend more money.
And going into debt to make a little extra money is not a strategy I would recommend.
Become a Ride-share Driver.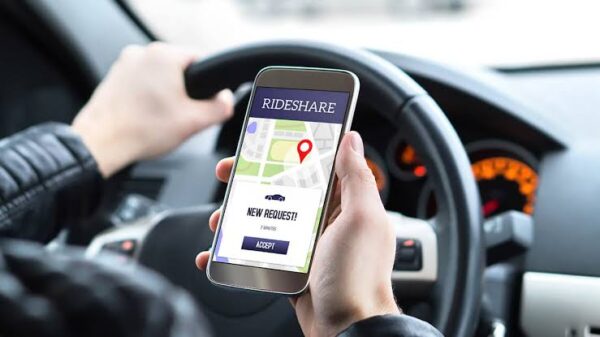 What about driving other people around for money? You can learn how to make money driving for Uber.
Ride-sharing has become a popular way for people worldwide to travel and earn money. If you have the time and enjoy interacting with others, consider signing up with a ride-share company.
If you have a car and are comfortable giving strangers rides, driving for Uber or Lyft can put money in your pocket.
All you have to do is sign up for a free account with the app of your choice, have your car inspected, and go through a background check. Then, when you're ready, you can begin giving rides to others for money.
If you work during peak hours, the trip price usually rises, and you can earn some nice bonuses.
Also, don't forget tips; being friendly and open-minded with your passengers can help you earn more money.
Learn more about becoming an Uber or Lyft driver. Also, look into smaller ride-sharing companies like Via. The pay for ride-share drivers varies depending on where they work. Visit Indeed.com to compare ride-share driver salaries by location.
Make money on Twitch
If you enjoy playing video games, you can earn money by doing so on Twitch, the world's leading livestream platform.
The video game industry has exploded in recent years, particularly in 2020. Of course, gamers' levels of success and earnings will vary. Nonetheless, there is much money to make in the multibillion-dollar industry.
Create an account and start live streaming — make it a full-time job, or use it to supplement your income.
Become a Virtual Assistant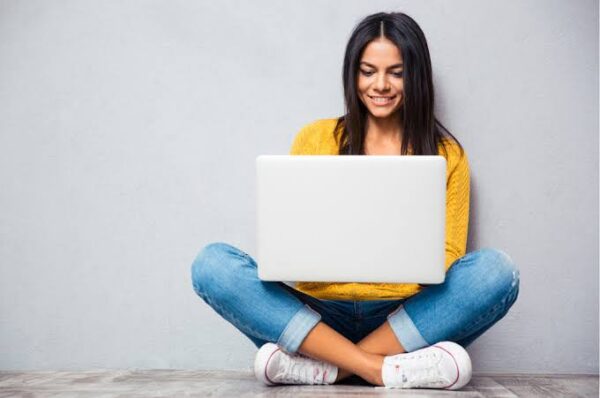 A virtual assistant works as an assistant for others but does so virtually. They may, for example, assist in the organization of schedules, the scheduling of phone calls, the management of social media, the management of blog content, and other tasks.
The best part is that you can do it all from the comfort of your own home.
It's simple to get started. Simply determine what skills you believe you can offer your clients.
Begin with a few, such as social media management or email management. Then you can look for work on sites like Upwork and gradually expand your skill set and clientele from there.
Sites like Upwork enable you to connect with clients in need of a virtual assistant.
Become a Dog Walker or Pet Sitter
If you love pets, you can become a dog walker and earn money at your convenient time.
As a pet sitter, you can earn an average of $14 to $20 an hour, depending on your state of residence.
To find dog walking and pet sitting jobs, you must connect with people in your neighborhood or find clients on your local Facebook groups.
Sell Handcrafted Goods on Etsy
Etsy is a platform that allows you to sell handcrafted items and designs. In addition, this platform allows its users to sell and buy items. There are lots of best things to sell on Etsy for money.
On Etsy, you can sell anything from hand-knitted dolls to works of art, home decor, vintage items, jewelry, and everything in between.
With a little bit of marketing knowledge and good SEO skills, you can make a lot of money selling on Etsy.
Babysit
If you're good with kids (including other people's kids) and want to make a difference in a child's life, you should consider babysitting.
It pays well in general, and there are no long-term commitments required.
Online platforms such as Sittercity allow you to create an account and describe yourself, your experience, and your availability.
Potential customers can then contact you and request your services. If you've never worked with children, you might want to take it slowly at first.
Also, remember that you can get better-paying jobs if you offer extra services such as tutoring, working overnight or on weekends, and babysitting at parties.
Make Money Through Dropshipping
Dropshipping is a risk-free order fulfillment method that eliminates the need for online businesses to stock the products they sell. Instead, you can run a business without seeing or touching your product in person.
Dropshipping provides online merchants with low upfront costs, low overhead expenses, a diverse product selection, and location flexibility.
Finding the right niche is crucial when first starting. With so many online products, conduct extensive market research to determine which ones have the best chance of selling.
When you're ready, select a dropshipping tool and get your business up and running.
Acquire Gaming Sponsorships
If you're a gamer, make money playing games by monetizing your channel or platform.
You'll make the most money if you choose sponsors from the gaming industry, as that's what your target audience is likely to be interested in.
You can begin by sharing affiliate links in your comments while playing games. Then, when viewers click on the links and make a purchase, you earn a small commission.
Larger corporations may sponsor your play as your audience grows. Companies that make controllers, for example, may sponsor you to use their controllers in a video. You'll talk about the controllers, and they'll pay you for your time.
Furniture Flipping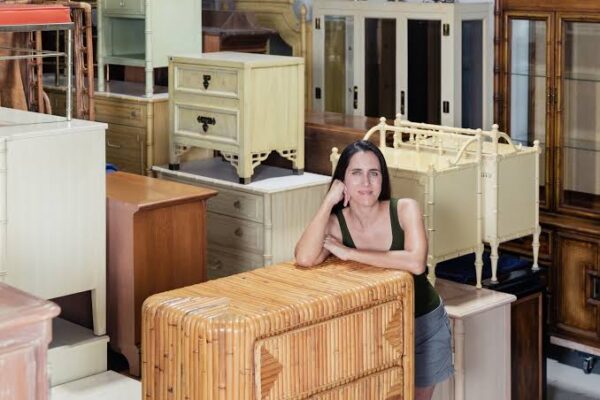 Consider fixing and flipping furniture for money if you enjoy fixing it. You buy furniture at flea markets, resale shops, or even for free on the side of the road, fix it up, and resell it for a higher price.
Because you can use your creative juices to make money, this can be a fun way to make money without a job.
You might also come across furniture that only requires minor repairs rather than a complete overhaul. Making it look new may enable you to sell it for much more than you paid for it, putting money in your pocket.
Make a Podcast.
It's starting to feel like everyone has their own podcast these days. And with good reason – it's a great way to earn some money on the side.
Starting a podcast can be a fun way to make money, especially since the industry is worth billions of dollars. According to Edison Research, podcasts have approximately 80 million listeners, with listenership increasing by 17% since 2020.
Also, there is a lot of best podcasting software to help you create the best podcast hosting software that can get you a lot of listeners and make you tons of money.
But you have to put in the work before getting paid. Start by researching the existing podcast universe and see what niche you could settle in. It's better to be specific with your topic.
Once you've recorded your first episode, you can list it on Spotify, Apple Podcasts, Podchaser, Stitcher, and many other podcast apps.
As you grow your audience, monetize your content with affiliate marketing, sponsorships, and ads. You can also offer an online course or sell merch and other physical products.
Create and Sell a Course
Building a course requires some effort upfront, but once completed, it can provide a source of passive income.
Teachable and Udemy are among the best online course platforms for learning and teaching where you can sell your course. Then you take advantage of their large audience and pay them a percentage of your sales.
However, it is preferable if you market your course yourself. To get the word out about your course, share it on social media, make Tik Toks about it, and stay active on Instagram.
If your course's industry changes, update the course and make more money by offering subscriptions to groups or support in addition to the one-time course fee.
Work as a Transcriptionist
Do you have a keen eye for detail, a pair of headphones, and some spare time? Then, as a transcriber, you could make money.
Most businesses do not fully trust automated transcription services, so there is plenty of room for people who can listen and type.
Simply list your services on a marketplace such as People Per Hour or Fiverr.
You can also bid on transcribing jobs on sites like Freelancer or list your profile on a specialized site like Scribie.
One benefit of working as a transcriber is the ability to transcribe on your schedule (provided you meet the deadlines).
You can also choose whether to transcribe audio or video (or both) and decline any tasks that do not interest you.
Become a YouTuber
YouTubers earn money by monetizing the videos they upload on YouTube.
As a YouTuber, you can also make money by promoting brand items and by participating in an affiliate program
Rent Out Your House On Airbnb
If you have a vacant space in your house, you can rent it to travelers. In addition, Airbnb allows you to find travelers in need of a place to stay for the weekend.
Register on Airbnb, take high-quality images of your house, input your charge rate, and follow other instructions on Airbnb.
Make Money Investing Without Getting a Real Job.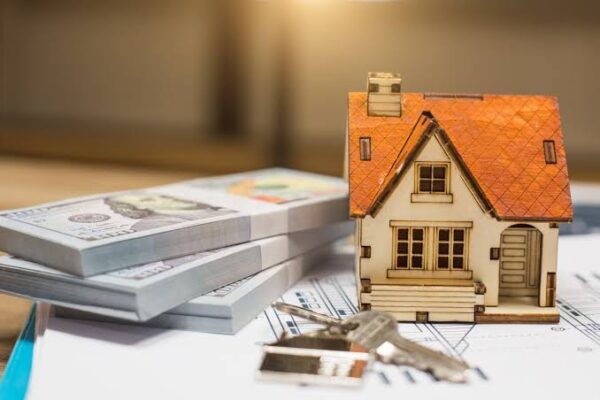 Investing is a great way to make money without having to work. Of course, some risk is involved, but the more risk you take, the more money you could make.
There are numerous ways to invest your money, and we always recommend diversifying your portfolio to reduce the risk of a total loss. Determine your risk tolerance before investing and look for investments that fit.
Here are some investment suggestions:
Dividend Stocks: Invest in companies that pay out dividends or a percentage of profits to investors monthly or quarterly. Investing in dividend stocks typically entails investing in successful businesses.
Of course, there is no guarantee that you will earn dividends, but if you research and select companies that have historically paid them regularly, you will have a better chance of doing so.
Real estate investing is one of the best ways to make money without a job, and it doesn't require much money. If you buy and rent out properties, you can leverage your investment with a mortgage if you qualify.
If you don't want to own property, you can invest in real estate through crowdfunding or Real Estate Investment Trusts on sites like Fundrise, where you can pool your money with hundreds of other investors.
Then, when the owner sells the property, you receive a prorated share of the rental income and capital gains.
Consider investing in CDs or savings accounts if you prefer something safe and risk-free.
CDs and Savings Accounts – These are excellent ways to keep some assets liquid while earning interest. Look for online high-yield savings accounts and CDs for the best return on investment.
What To Consider When Getting a Side Hustle Without a Real Job
Side hustles are a great way to supplement your income, but they, like all new ventures, require some upfront effort to gain traction.
You may not make enough money to survive if you don't pick an easy side hustle that pays enough not to get a real job or one that fits your current lifestyle.
As a result, you need jobs that pay enough for you not to feel like you need a real job to get by and pay your bills.
Although side hustles pay enough not to depend on a 9-5 salary, you may need multiple ways of making money to get enough. Here are some things to consider if you want to make money without a career.
#1. Does the Side Hustle Align With Your Passion and Interests?
Working 40 hours per week as a caregiver or house sitter can be draining. You may blow up if you don't have it to survive.
However, a passionate freelance online graphic designer earning up to $50,000 annually won't feel this way because though not a real job with employment benefits like pension and insurance.
Also, doing multiple jobs, though easy, may have you spending less time with family and friends to catch up and make more money.
But, no matter how hard you try, you don't want to work some days. That's why it's ideal if your side hustle is closely related to your passion, even if it's not the end product itself.
That could mean you enjoy working behind the scenes or immersing yourself in a new topic or field of interest, or you want to do something to help people.
Whatever the appeal, a good litmus test is that you're drawn to the work while procrastinating on something else—a little bit of enthusiasm for your money-making side job can go a long way.
#2. Does the Side Job Fit Your Current Schedule?
You'll be devoting a significant amount of time to this side hustle because you don't have a real job, so it's preferable if that time fits into your own schedule.
You can do a side hustle outside of your regular 9-to-5 job, but it should not interfere with or keep you from a real job if you want to get one.
If you want to make sure you have enough time for different easy jobs, choose jobs that is easy to reschedule. Side jobs like dog walking, real estate, or babysitting may appear appealing, but they will be cool enough for easy rescheduling.
You Can Make Money Without a Job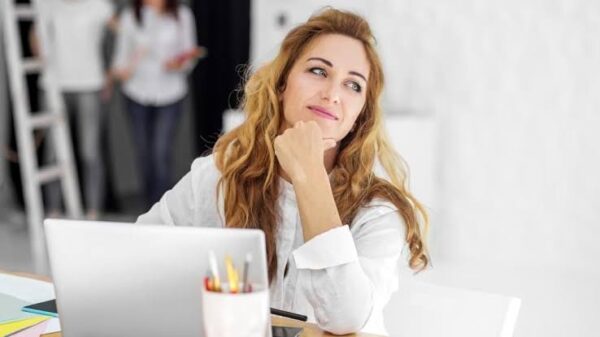 So, with a little research and imagination, it's simple to figure out how to make money without a job. There is something for everyone, from pet sitting to writing services to selling used items.
So, say goodbye to working from 9 a.m. to 5 p.m. and wondering, "How can I make money without a job?" and hello to a flexible work schedule doing something you enjoy!
While experimenting with these ideas, you can also research what to do with the money you earn. Then, you can begin investing and budgeting to keep track of your income.
The world is moving to more side jobs than real jobs.
One benefit of side jobs that don't get enough attention is that they can help you learn how to make good money online.
Making extra money online takes a special skill, and since most of us have traditional jobs, it's not always obvious how to do it. Side jobs let you try out small business ideas in public and see how they work.
And side jobs aren't just a way to make extra money. Starting a side business is a good way to learn new skills and grow as a professional and business owner.
For writers, actors, painters, musicians, and other artists, a side job can give them artistic freedom, professional growth, and, eventually, a way to turn their passion into a profitable career.
Should I Stick to a Real 9-5 Job?
There are numerous ways to earn money without a job, and your success depends entirely on you! That may appear a bit overwhelming, but our list includes amazing weekend jobs, high-paying freelance jobs, and more that can earn enough money without a real job.
Money opportunities are available for those who do not want to work a 9-5 job, and numerous ways to earn passive income online.
So, whether you want to rent your home to guests, conduct market research, or sell art online, there is something for everyone here.
So go ahead and try one of these suggestions! You might discover that you enjoy making money without a traditional job and actually make more money this way.
Living without a full-time job is possible, but it will take some effort and determination.
Some companies will pay you to complete simple tasks such as taking online surveys, testing new products, or experimenting with new applications. You can also earn money by selling goods and services you already use.
Good Read: 9 Ways to Make Extra Money on the Side (Fast & Legitimately!)
Bottom Line
Most people feel stressed when they don't have a job. But there are ways to take care of your mental health and make money, even if you don't have a job.
You don't need a job to make money. We've outlined easy ways to make money without a traditional job if a 9-to-5 doesn't suit your needs, regardless of age, profession, or education.
Think about doing some of the above jobs to make money while you look for full-time work. But keep an open mind because these nontraditional ways to make money could end up paying you a lot more than your 9-to-5 job.
Some people want to supplement their income through these easy, flexible side jobs or freelance work. Others may be able to profit from profitable hobbies.
So, whether you're a student, a business owner, or unemployed, you can still make money without getting a real job.
Frequently Asked Questions
Q: How can I live without working?
Many people think that without a job, they can't make a living. But, unfortunately, this isn't the case. You need the right mindset and determination to take the next step to work for yourself and live your best life. I know this because I am living this life.
Q: Can I make a lot of money without a traditional job?
How much money you can make without a regular job depends on what kind of work you do. There are many ways to make money and skills that people will pay you for, so you can find one that fits your skills and interests.
Q: Can I make $100 per day without getting a real job?
Why not aim for $100 per day if it is possible to make money without a traditional job? You can easily make that and more if you work for $20 or more per hour!
Q: Can I make a living without a real job?
Living without a full-time job is possible but will require work and determination. Some companies will pay you to do simple things like fill out online surveys, try out new products, or try out new apps. You can also make money by selling stuff you already buy or use.
Q: How can I make money when I am broke?
The way to make money when you are broke is as follows:
Teach a skill that you've mastered to others
Drive for Uber and Lyft.
Put a room in your house on Airbnb
Build a social media brand
Go through your old things and sell them
Pickup jobs on Fiverr.
Dog walker/sitter.
Take advantage of credit card deals.