Last updated Apr. 18, 2023 by Favour Chinaza
Tutoring students online is a great way to make money. However, you must have academic and teaching credentials.
Online tutoring is a thriving industry, with students worldwide looking for assistance with standardized test preparation, English as a second language (ESL), and nearly every other academic subject.
Every year, millions of people in developing countries access the internet.
Online tutoring platforms provide them invaluable access to high-quality educational resources that are either unavailable or prohibitively expensive in their area.
Students in more developed countries, such as the United States, increasingly turn to online tutoring sessions rather than looking for local, in-person teachers.
Good Read: 23 Best Online Course Platforms
What Makes a Great Online Tutor?
Online tutoring is not suitable for everyone. To succeed as an online tutor, you must have a friendly and engaging personality and the patience to work with students who may struggle with course material and lag behind their peers.
The best teachers have a special ability to connect with students and help them understand difficult concepts, as well as the perseverance never to give up.
It also helps to be passionate about a particular subject. For example, you may enjoy the English language, math, or science.
Being enthusiastic about a subject can motivate students to conduct their research, resulting in better results.
Is Online Tutoring Lucrative?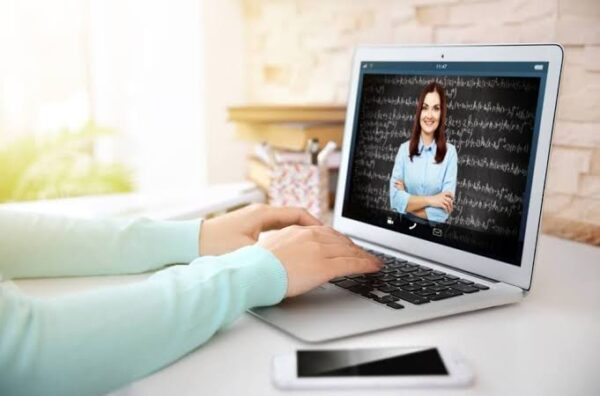 Because of the high demand, online tutoring jobs have become a lucrative and increasingly popular work-from-home option.
Companies are eager to hire talented instructors (often without prior teaching experience) and are willing to pay competitive rates for their services.
As a result, online teaching is one of the best legitimate online jobs available.
It isn't easy to find a better overall job, from the flexible hours to the above-average pay to the fact that you're making a genuine difference in the lives of your students.
An online tutoring job is a remote job. It demands that you teach students from the comfort of your home.
However, to find employment as an online tutor, you will need a computer, a stable internet connection, a microphone-equipped headset, a webcam or Skype, and more.
Benefits Of Tutoring Online
Here are the top advantages of online tutoring.
● Work from any location.
Online tutors can work from the convenience of their own homes. You are not required to enter a physical location or travel. It's one of the best home jobs for a teacher and a great way to earn money online.
● Assist students in improving
Working as an online tutor provides the unique satisfaction of assisting young students in achieving their goals.
Finally, you never know who you might work with. Your student may become a powerful CEO, politician, scientist, or writer. You can play an important role in assisting them on their journey.
● Control your timetable.
One of the best aspects of working as an online tutor is that you have complete control over your schedule and can work whenever you want.
● Earn extra money
Working with online providers or starting your own tutoring business is an excellent way to supplement your income. Because the work is flexible, tutors frequently teach online and work full-time.
15 Legit Ways To Make Money Tutoring Online
Here are the five best-paying online tutoring platforms to seek employment from:
1. Teach College Students at Chegg Tutors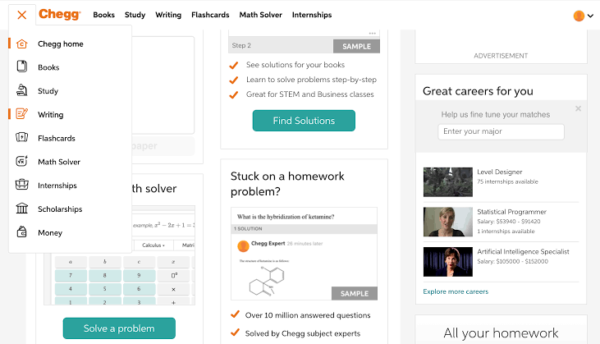 Chegg Tutors is a California-based education technology firm that was founded in 2005. It used to focus on textbook rentals (which it still does), but it now also provides various on-demand educational resources, such as tutoring and homework assistance.
Chegg is primarily aimed at high school and college students, with the latter group being particularly popular.
Qualifications to Tutor at Chegg:
To be considered for a tutoring position with Chegg, you must provide two forms of educational verification: a diploma picture and a scanned copy of your transcript.
The Chegg educational verification will demonstrate that you are either a four-year university student or graduated from one (with a bachelor's degree or the equivalent).
Depending on what you want to teach, you may also be required to take a subject test to demonstrate mastery of the topic.
The average hourly wage for Chegg tutors is $20.
Glassdoor rating: 3.9, with 79% saying they would recommend it to a friend.
2. Become an Online Educator at Education First
Education First was founded in Sweden in 1965 and now operates in 117 countries with 46,500 staff members and teachers worldwide. EF instructors provide English tutoring to kids and adults.
Depending on your experience, you can earn as much as $20 per Hour to start.
And in many cases, you can teach classes in as little as two weeks after applying. Plus, you can earn cash bonuses by reaching certain milestones (such as teaching your first 100 sessions).
No teaching degree or prior teaching experience is required, as the company looks at your entire profile and professional background during the application process.
Qualifications to Tutor at Education First:
You must be a native English speaker who loves teaching.
You'll need a bachelor's degree, but it can be in any field. You'll also need a TEFL (teaching English as a foreign language) certificate before you start working, though you do not need that certificate before you apply.
Average hourly wage: $20.
Glassdoor rating: 3.8 — 68% would recommend Education First to a friend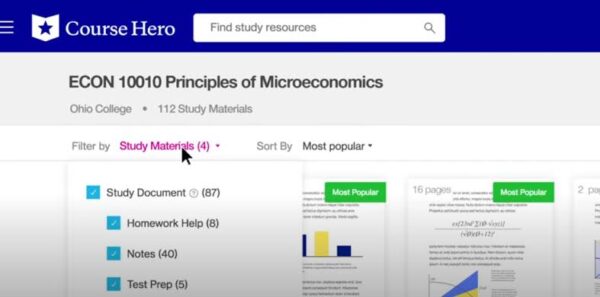 Course Hero is one of the most adaptable tutoring platforms available, as you are paid to respond in detail to students' questions rather than in one-on-one tutoring sessions.
Because the platform's clientele primarily comprises college students, tutors with advanced-level expertise in college material perform well on the platform.
On average, you'll earn $3 for each question correctly answered. Because the first person to respond is frequently rewarded, speed is important when it comes to making money.
Qualifications to Tutor at Course Hero:
There are no formal qualifications required. Course Hero, on the other hand, requires proof of credentials or expertise in a given subject.
Course Hero wages range from $12 to $20 per Hour on average. According to Course Hero, their top-tier tutors earn an average of $1,500 monthly.
Glassdoor rating: 4.0 — 82% of Course Hero employees would recommend it to a friend.
4. Make Money Tutoring at Studypool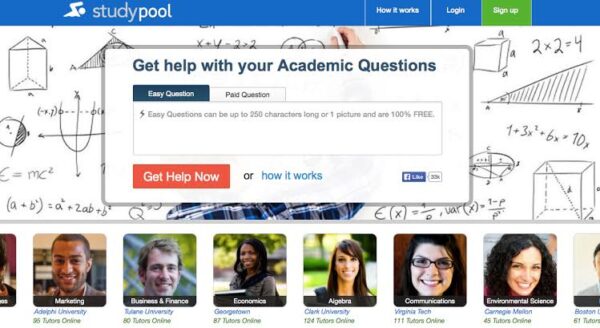 Summary of Studypool: Studypool provides on-demand tutoring services to students of all ages in a variety of subjects, such as:
accounting
computer science
zoology, and everything in between.
Students in need of assistance post their questions, budget, and timeframe and are then given a list of recommended tutors from which to choose.
Qualifications to Tutor at Studypool:
Studypool is looking for tutors who are enthusiastic about teaching and assisting others.
No college degree is required, but you must be at least 18 years old to work as an online teacher for the company.
Average hourly wage: Because students set their own budgets and tutors bid on a project-by-project basis, your hourly wage will vary depending on various factors, including your availability and demand in your areas of expertise.
Studypool claims its tutors can earn up to $7,500 per month and gives several examples of tutors who have earned hundreds of thousands of dollars on the platform.
Glassdoor rating: 4.2 — 83% of Studypool employees would recommend it to a friend.
5. Teach Online At Elevate K-12 Tutors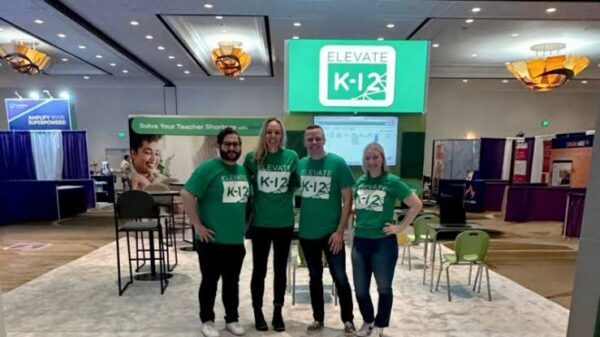 Elevate K-12 Tutors offers online instruction to students during the school day rather than before or after class.
That means you'll be working during the day, teaching an entire classroom, which may be appealing to some tutors.
Elevate has over 650 instructors in the United States who work with public, private, and charter schools. It provides a wide range of subject instruction, including STEM classes.
This can be advantageous for some people because not all companies hire science and math tutors.
Qualifications to Tutor at Elevate K-12:
Most Elevate's instructors are certified teachers who prefer to work from home rather than in a classroom.
Because the company provides resources in physical schools, local, state, and federal regulations apply. You should have a teaching degree and active certification to work for Elevate.
The average hourly wage is $12.50.
Elevate has a Glassdoor rating of 4.1, and 76% of employees would recommend it to a friend.
6. Make Money With TutorMe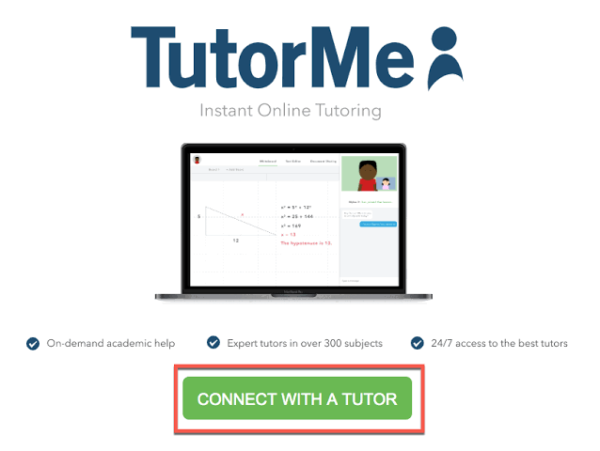 TutorMe seeks online tutors from prestigious universities. They provide online instruction in over 300 subjects at all grade levels.
With TutorMe, you create a profile on the website, and prospective students contact you. The higher your credentials, the higher your demand.
Begin your application by gathering information about yourself and your education. You should choose subjects you have mastered while studying or those you have taught as a teacher if you have any teaching experience.
Following that, the website will begin matching you with students who are looking for someone to assist them with their homework, essays, assignments, and lessons.
If you want to apply for an online tutoring job, you should have some teaching experience.
TutorMe's working hours are extremely flexible because you can create your schedule. All subjects are available, and you will work with students from kindergarten to grade twelve.
Qualifications to Tutor at Tutorme:
To work for TutorMe, you must be at least 18 years old and enrolled in an accredited university (or already have a bachelor's degree). Finally, you must have prior tutoring or teaching experience.
The average hourly wage is $18.
TutorMe has a Glassdoor rating of 4.4, and 89% of employees would recommend it to a friend.
7. Tutor Kids Online with QKids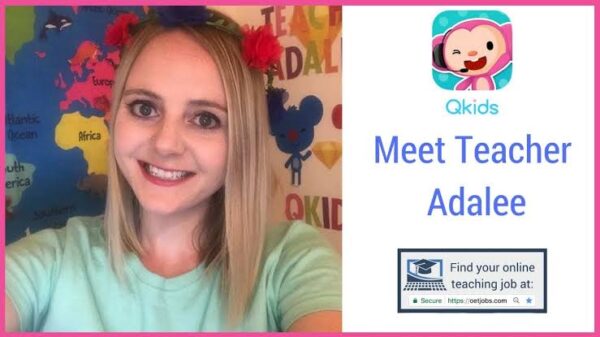 QKids is a relatively new tutoring service that was founded in 2015. You will teach English to children aged 4 to 12 with this company.
It is popular among children because it provides them with high-quality educational assistance from native speakers.
One notable advantage of working as an online teacher for QKids is that lesson plans are provided for you.
These students are eager to improve their English skills, so you should be proficient and fluent enough to assist them in learning the fundamentals of the language.
Each class has 1 to 4 students and lasts 30 minutes. You can take multiple classes per day because there are so many eager students who want to learn.
The website attempts to pair you with the same students each time so you can help them improve their language skills through continuous practice.
However, this does not always work, so that you may encounter some new students occasionally.
Qualifications to Tutor at QKids:
You must be a US or Canadian citizen with a bachelor's degree or higher. QKids tutors must also be able to teach at least six hours per week and have prior teaching or tutoring experience.
The average hourly wage is $16.
Glassdoor rating: 4.6 — 76% of QKids employees would recommend the company to a friend.
8. Tutor Online at Brainfuse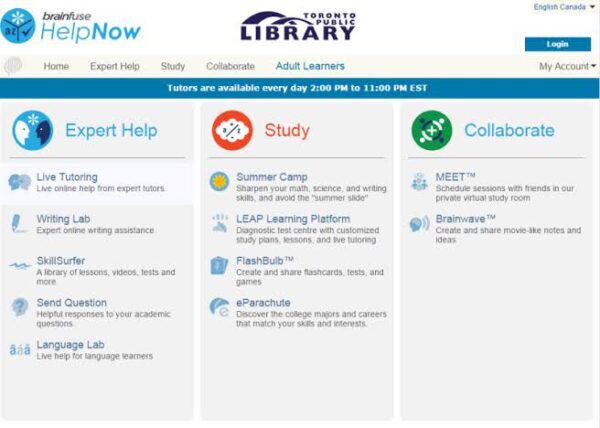 Brainfuse is an online tutoring company that has created specialized online learning software to meet the needs of students in rural and low-income areas with limited access to technology and broadband internet.
Brainfuse has a 15-year track record of use in rural and inter-city areas with limited bandwidth.
Because their system is designed for choppy internet, you won't have to worry about your sessions being interrupted due to dropped sessions or connection issues.
They provide both on-demand and scheduled tutoring. So if you have some free time, you can log in and find a student looking for a session with very little wait time.
Brainfuse provides tutoring for grades K-12, higher education, and even career services like resume writing and interview preparation.
Qualifications to Tutor at Brainfuse
They do require prior experience from their tutors. To apply, send them your resume, and they will contact those interested.
The company collaborates with a diverse group of students and organizations, including colleges, libraries, and veterans' education programs.
You must be at least 18 years old, have a four-year college degree, and have prior teaching experience. In addition, you must be willing to provide references and pass a background check.
Average hourly wage: Although Brainfuse does not publish its pay rates on its website, Glassdoor users have reported earning $12 to $13 per Hour for tutoring services.
Glassdoor rating: 3.2 — 56% of Brainfuse employees would recommend the company to a friend.
9. Become a Tutor at Tutor.com
Tutor.com was founded in 1998 and has since facilitated over 14 million one-on-one sessions.
You'll be able to set a weekly schedule, set availability for appointments, or simply log in whenever you're available to pick up sessions on demand.
Tutor.com is a legitimate tutoring service provided by The Princeton Review. They have tutors who work with military families, K-12 students, higher education students, and corporate training clients.
They're looking for tutors with experience in various subjects, including AP, SAT prep, and even business.
Before being accepted as a tutor, you must complete an online application, pass a subject exam, and perform a mock tutoring session.
Despite the thoroughness of the application, you will be paid more than other tutoring companies with less stringent application and experience requirements.
If you want to expedite the review of your application, you can take a competency exam in one of the most in-demand subjects.
The more popular majors are foreign languages, math, literature, accounting, and nursing.
Qualifications to Tutor at Tutor.com:
To work with Tutor.com, you must be a US or Canadian resident and meet the technological requirements.
You must be a subject expert and available for at least five hours per week. You must also be a sophomore in college or have a degree from an accredited university.
The average hourly wage is $11.
Glassdoor rating: 3.6 — 62% of respondents said they would recommend Tutor.com to a friend.
10. Tutor Online at Skooli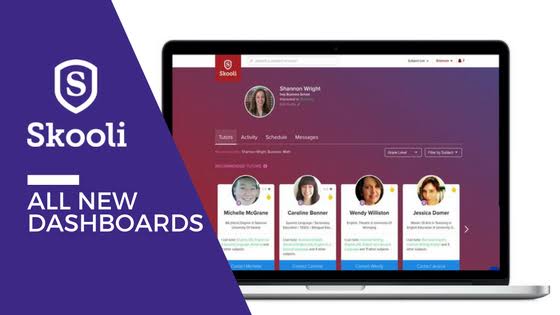 Skooli tutors work with students ranging in age from kindergarten to 12th grade. Skooli is stricter than other sites, which accept college students and uncertified teachers as tutors.
Remember this before applying if you do not have a teaching degree or experience.
Of course, Skooli pays its tutors more than other companies because of this stricter requirement.
Skooli offers a simple video platform with a virtual whiteboard. Tutors set their own schedule, including impromptu sessions if you indicate that you are available online.
Skooli hires for traditional school subjects, three languages, and business-related subjects. However, Skooli is one of the few companies I've found that covers ESL, marketing, accounting, and finance expertise.
Qualifications to Tutor at Skooli:
A bachelor's degree and teaching certification, a master's degree or Ph.D., or an ESL teaching certificate are required.
To apply, tutors must have government-issued teaching licenses and specialty certifications.
Average hourly wage: This information is unavailable on Glassdoor, but Skooli claims that its online tutoring jobs pay $25 per Hour.
Glassdoor rating: 2.7 — 38% of Skooli employees would recommend the company to a friend. It is worth noting that there are only a few reviews.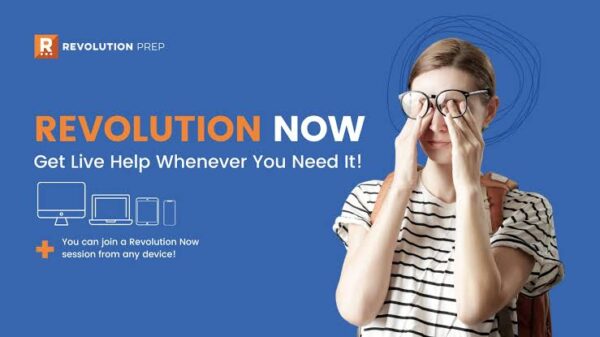 Revolution Prep is an online tutoring platform that provides private and semi-private online tutoring and homework assistance to students in grades 6 through 12.
You must have a bachelor's degree and relevant teaching experience to be considered for a tutoring position with Revolution Prep.
This company is a good option if you're looking for a full-time online tutoring job.
Working with Revolution Prep requires you to be prepared to put in at least 30 hours per week, with some weekends or evening hours required.
These are known as "prime tutoring hours," They run from 12 PM to 9 PM PST on weekdays and 7 AM to 8 PM PST on weekends.
Working with Revolution Prep can earn you a lot of money. The hourly wage ranges from $25 to $30, excluding benefits such as health insurance, a 401(k), and paid time off.
12. Tutor Kids Online at VIPKid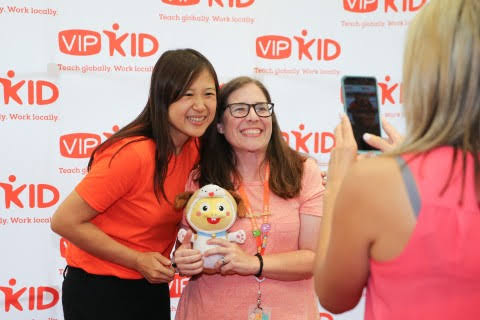 The VIPKid platform was created to provide American-quality education to hardworking Chinese students who are unable to attend American schools. The student's ages range from four to twelve.
You can earn extra money by teaching English if you are eligible for work in the United States or Canada. You must have a minimum of one year of teaching experience.
If you don't, you should show evidence that you've provided private tutoring, mentoring, or church teaching. This job is not for students or those who have never taught before.
Because the interview process is competitive, you will not be selected unless you are truly qualified for the position.
You may, however, have a friend who can serve as a referral.
This platform provides numerous bonuses if you are always on time, have more students sign up for your classes, or teach more than 30 classes per week. In addition, your hourly wage will range between $15 and $22.
13.
TutorABC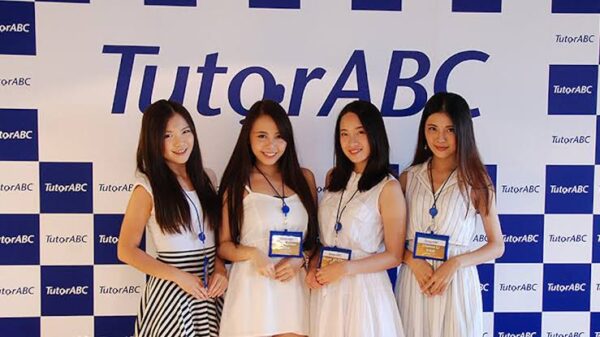 TutorABC is one of the most prominent and reliable online tutoring firms. It employs and pays online instructors to tutor students online.
To get employed on TutorABC, you must have a teaching certificate, relevant teaching experience, a college degree TESOL/TEFL certificate, and a good knowledge of the English language.
As part of the application process, you will be required to submit a video introduction of yourself. This is to enable TutorABC to evaluate your teaching and communication skills.
To get a better chance of employment on TutorABC, you'll need to have a TESOL/TEFL certificate, a college degree, and other qualifications that set you apart from other applicants.
TutorABC pays between $8 to $10 per Hour.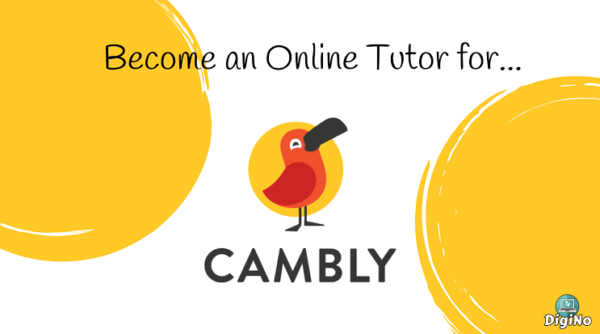 Cambly provides a platform that allows tutors to teach the English language. In addition, it offers tutoring and work-from-home job opportunities.
This website doesn't require that you have working experience. Instead, Cambly makes it easy to teach and communicate with students.
In addition, Cambly lets you keep track of the amount of time you spend online coaching your students.
Teachers in the Cambly district make 17 cents a minute on average. As a result, if you work 40 hours a week, you can earn $10.20 an hour. Pay is given to Cambly's instructors every week.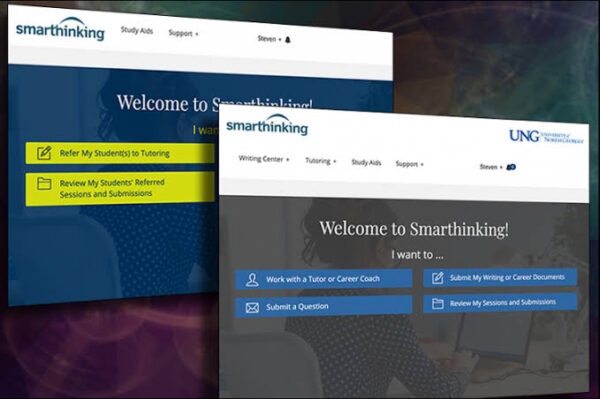 Pearson's Smarthinking is a web-based tutoring service. Over 150 subjects are covered by their tutors, including foreign language, essay writing, and editing.
SmartThinking.com offers online tutoring from highly qualified professionals.
According to the website, the tutors have a degree in the subject they teach, and many have years of experience teaching or tutoring others.
With experienced teachers in charge, parents can be confident they can handle any issues their child may have with the material.
When confronted with a difficult topic, tutors offer assistance and encouragement. When students have questions or do not understand the material, tutors may provide instruction.
SmartThinking.com provides the tools students need to succeed in their classes by focusing on actively engaging students in instruction.
Tutors for K-12, university, and industry professional training, including nursing, are required. Search "tutor" on their jobs page to find available tutor positions.
Tutor candidates must have a bachelor's degree in their chosen subject and at least 2-3 years of tutoring/secondary teaching experience.
Other Online Tutoring Websites to Make Money
TutorOcean is a global tutoring marketplace and supplemental learning platform. You can also work as an instructor, coach, or advisor here. All you have to do is help the students achieve their objectives.
It has features such as an integrated online classroom, live video, a collaborative whiteboard, and many more for this purpose.
Before deciding on you, students may wish to communicate with you via instant message or video call. Then, when they are satisfied, they will book a lesson with you.
The best part about this platform is that you cannot only teach academic courses or subjects.
Languages such as English, French, Japanese, German, Spanish, and Chinese can also be taught.
You can also help people pursue hobbies such as the flute, guitar, piano, violin, chess, and yoga.
Join Learn To Be if you want to do some volunteer social work or just learn how things work.
This platform provides free online tutoring to underserved communities. Working here allows you to make a significant difference in the lives of underserved children.
As a tutor at Learn To Be, you must work with the same student weekly in one-on-one sessions. The sessions will last as long as they require your assistance to achieve their objectives.
Learn To Be offers you the opportunity to join a private community and assist deserving students.
You can interact with amazing people here, such as writers, historians, scientists, engineers, and industry leaders.
Strive Academics allows you to unlock student potential as an online tutor. Using this platform, you can take one-on-one or group classes with up to 15 other students.
To become a tutor here, you must be an expert in your subject or subjects and have a GPA of at least 3.0.
You should also have strong interpersonal skills and a strong interest in education.
Above all, you must pass the background check the platform will conduct before hiring you.
Math, algebra, computer science, economics, history, physics, chemistry, biology, English, writing, French, and Spanish are all subjects you can teach here.
GoFLUENT is another well-known provider of educational services for students and professionals. You can make money from tutoring students on this platform.
GoFLUENT requires you to have either academic or corporate teaching experience. In addition, it also requires you to dedicate a minimum of 20 hours a week to teaching.
GrowingStars.com provides professional one-on-one online tutoring. The tutoring is done via Skype, allowing the children to interact directly with the tutor without bringing the individual into their home.
It is possible to set up a video chat and allow students to talk directly to the tutor and see a response in real time because it takes place over Skype.
An enrollment counselor at GrowingStars.com assists in scheduling tutoring sessions based on a student's proficiency level, the topic, and the scheduling requirements.
An education manager is also present to assist students in identifying learning objectives and matching them with the appropriate tutor.
When goals are established, the tutor can identify the steps required to achieve success.
Tutors are scheduled at specific times so parents can arrange sessions appropriate for their family's needs.
Englishunt is a website that pays you to teach foreigners the English language. In addition, it incorporates free talking into the curriculum's test-prep procedures.
You must have a bachelor's degree and a teaching certification to work for this organization.
With live videos, you can teach students topics in a specific field. This platform also calculates your wages with an hourly system.
All payments are decided on an individual case-by-by-case basis.
Types of Online Tutoring Jobs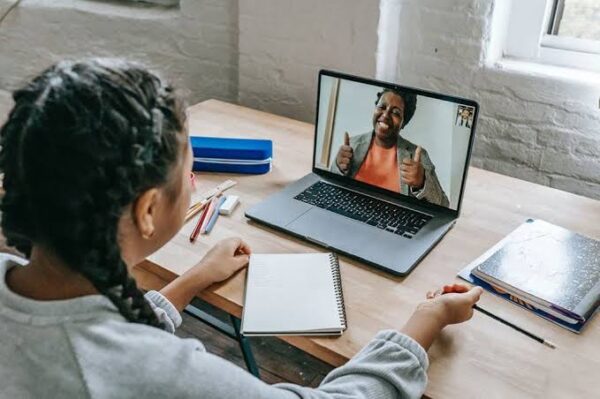 K-12 Tutoring & Coursework
Because your students are still in their formative years, tutoring positions for K-12 classes (students from kindergarten to 12th grade) have stringent requirements.
You must hold a college diploma from an accredited institution to be considered for this position.
Additionally, having a state teaching certification and prior teaching experience may be advantageous.
English as a Second Language (ESL)
The number of people who speak English as a second language ranges from 470 million to over 1 billion.
Aside from being the world's third most common primary language, after Mandarin Chinese and Spanish, English is also useful to know when working internationally.
As a result, the demand for qualified English tutors remains at an all-time high.
The most basic requirement for English tutors is that you be a native English speaker.
Second, you must be currently enrolled in college or have already graduated with a degree.
Some employers prefer tutors with teaching experience and a language certification such as TEFL or TESOL.
Standardized Test & College Prep
Before being accepted as a test prep tutor, you must pass the standardized test you intend to help your students take.
Most employers will also expect you to have a college degree, some teaching experience, and possibly even a teaching certification.
College-Level Tutoring & Above
There are also tutoring opportunities available outside of grade school or ESL.
You can earn money by teaching college students who require ongoing academic assistance or professionals of all levels who want to learn new skills for self-development.
You must be in college or have a college degree to apply for these positions. In some cases, post-graduate qualifications may be required before you can be considered.
Qualifications to Work as an Online Tutor
A degree in a specific subject can be advantageous depending on the student's requirements or the platform.
Any teaching-related experience, such as tutoring or working as a teacher's aide, may also be beneficial in finding work.
On the other hand, many platforms do not require degrees or prior experience, only a solid understanding of the subject you'll be tutoring.
Students can connect with tutors from all over the world using platforms like Skype and Google Hangouts. Having international credentials may give you an advantage over other applicants.
Prior teaching experience demonstrates commitment and skills that potential students may find appealing when deciding who to hire as their tutor.
What Skills do You Need for Online Tutoring?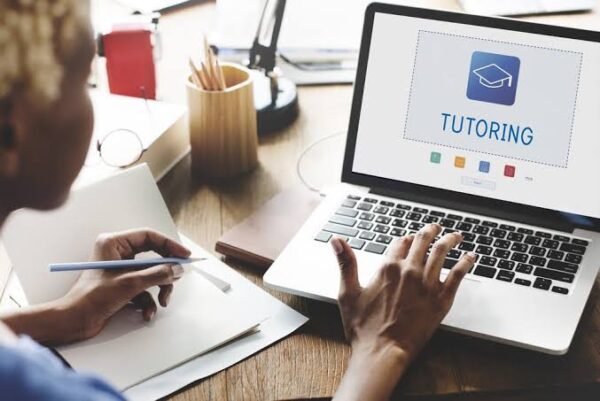 To be a good online tutor, you need certain skills and knowledge.
To begin with, excellent communication skills are required. You must communicate with your students clearly and concisely via text, voice, or video chat.
To teach a student over the internet effectively, you need to be able to explain ideas clearly and briefly and answer any questions the student might have.
Second, a broad knowledge base is essential. To provide accurate information to your students, you must be knowledgeable in the subject(s) you are tutoring.
Additionally, strong organizational and problem-solving skills are required to manage multiple students and their assignments while staying on top of deadlines.
Finally, previous experience teaching, tutoring, or working with children or adults in a classroom setting is advantageous.
Previous tutoring experience will help you understand the educational process and how to teach online effectively. It may also be useful when developing lesson plans and activities for your students.
Also, it's important to know how each student learns and to challenge them in a way that will help them understand the concepts at hand.
You must not have had previous tutoring experience, but if you are versatile in the subject you've chosen and can answer any questions from the student and give full explanations when needed, you are good to go.
Online Tutoring Tips
Here are our top online tutoring tips.
● Time commitment
To be successful as an online tutor, you must be able to devote a significant amount of time and energy to your role as a tutor.
You must not only be available for teaching sessions at agreed-upon times, but you must also conduct research and preparation prior to the start of the lesson.
Ensure you can devote enough time during and outside class to online tutoring before accepting a tutoring position.
● Consider certification carefully.
Not all online tutoring website requires you to have a teaching certification. Some hire solely based on subject matter expertise.
It is critical to determine which qualifications are required for the job you are interested in and to ensure that you meet them. Furthermore, some clients may have additional experience requirements.
Begin by identifying the company you want to work for, then work through the requirements.
Although becoming certified can lead to more tutoring opportunities, you may be able to begin without going through the process, saving time and money.
● Familiarize yourself with Teaching Software
Online tutors must be comfortable using technology to teach, such as audio/video conferencing software, document-sharing platforms for lectures/tutorials, or virtual whiteboard software tools for writing equations/diagrams, among other things.
Familiarizing yourself with these tools before beginning a tutoring role will help ensure that online classes run smoothly.
● Find direct opportunities to tutor students
Most online tutoring platforms deduct a percentage of your total pay and limit the amount you can earn.
Finding students through your personal network or online through LinkedIn and Facebook can help you land more lucrative jobs.
You can negotiate higher rates and keep more profits by eliminating the middleman. To generate more business as a private tutor, consider placing advertisements online.
● Be committed to helping your students improve
Online tutoring is a results-oriented business. Most parents will want to see improvement in their children's test scores.
So develop a strategy, create solid lesson plans, and commit to helping children improve. Unfortunately, when students fail to improve their grades, the tutor is usually the first to receive criticism.
● Be Professional at All Times
Before agreeing to a job contract, ensure you always communicate professionally with potential clients.
Respond quickly and courteously, learn about their needs, and always use proper spelling and grammar.
● Launch additional content
Consider starting a YouTube channel or even an Instagram account and posting supplemental content to generate more business.
Take a common problem your students encounter in class, such as an algebra concept, and explain it using a service like Tik Tok.
The concept has the potential to go viral, resulting in a flood of business opportunities.
How Do You Pass an Online Tutoring Interview?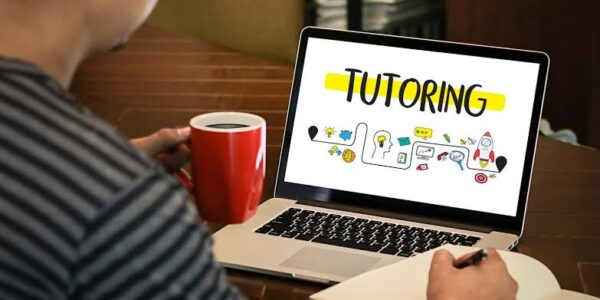 Interviewing for online tutor jobs is remarkably similar to walking into any job site and doing an in-person interview. The basics are all the same.
You'll want to:
✅ Be friendly, be polite, and smile
Remember, you'll usually be teaching children and can help shape their lives by being approachable and positive.
Plus, their parents will want and expect a friendly face on the screen.
✅ Look clean and presentable.
You should dress like you're going into the office to interview.
✅Be prepared to demonstrate your subject-area expertise.
✅ Show that you've done your homework to learn about the company you hope to work for. One tip is to search YouTube for sample interviews.
For example, search for the "Education First" interview and find several videos that can help you prepare.
Start Your Own Tutoring Business and Make Money.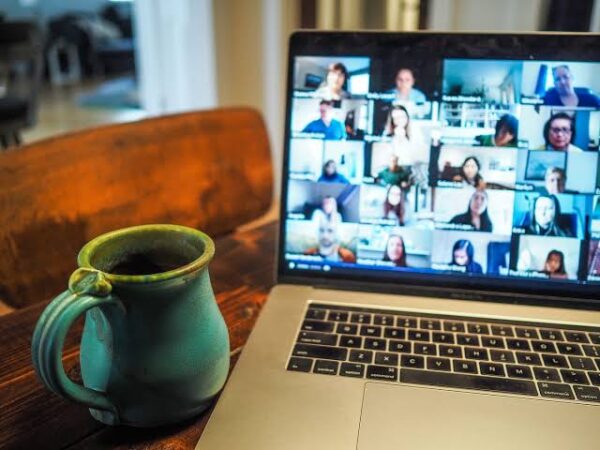 As a tutor, you can definitely work for yourself. The other options were all for companies. Most of the time, you'll make more money if you work for yourself.
If you start your tutoring business, you'll have to make your own lessons, find your students, and schedule your sessions when best for you.
As a private tutor who works independently, you'll have a little more work at the beginning but more freedom in the long run.
One of the best things about being a private tutor is that you don't have to meet formal requirements other than knowing the subject. You don't need a certain degree or certification to start as long as you know the material well.
You can also set your own prices and curriculum, giving you room to be creative.
On the other hand, you will have to find your own students. You'll also be in charge of administrative tasks like making payments and setting up meetings.
Still, being your own boss gives you the freedom to set up your business however you want. You can pick the students you want to work with, change your rates as needed, and even decide how you want to be known.
Questions to ask before starting your own online tutoring business:
What subjects do you teach?
What age groups can you assist?
Will you tutor your students at their house or online?
What materials will you require? (Examples of classroom supplies include pencils, textbooks, workbooks, a whiteboard, scheduling software, and online classroom software.)
How will you find new customers?
Are there any special licensing requirements in your jurisdiction?
Will you need special insurance if you tutor from home?
How much do you need to charge to break even?
Can I Really Make Money with Remote Tutoring Jobs?

Tutoring online can be a profitable way to supplement your income.
There are numerous opportunities, and it is a flexible job that allows you to work from home or anywhere with an internet connection.
You can quickly find an online tutoring company that matches your skills and experience level, select the subject you want to teach, and get started.
When online tutoring, keep in mind that you are providing a valuable service to your students and that punctuality, professionalism, and dedication go a long way.
Online tutoring has both advantages and disadvantages.
One of the most significant benefits is its flexibility; you can work whatever hours suit you best and pick up extra hours as needed.
This flexibility is especially useful for those who do not have the time or resources to travel for face-to-face teaching opportunities.
However, there are some drawbacks; tutoring online can be isolating if you don't form strong bonds with your students, and there may be fewer opportunities for advancement than in more traditional brick-and-mortar settings.
Furthermore, online tutors frequently must rely on their own materials rather than those of the companies they tutor, necessitating the purchase of supplies such as textbooks or supplementary worksheets.
Despite its potential drawbacks, online tutoring is an excellent opportunity for those seeking flexible work who can set their own hours and rates.
It can be a great way to supplement your income while still reaping the benefits of teaching without having to leave the house if you put in the effort.
Make Money Online Tutoring: Is It Worth It?
It can be hard to find a side job that pays well.
You can build a profitable source of income by tutoring online, whether you want to do it full-time or part-time.
Some of the online tutoring sites we've talked about have certain requirements.
You can make pretty good money tutoring online if you know much about the subject you want to teach or have the education and teaching experience needed. This is a good way to start making money as a freelancer.
Good Read: 10 Simple Money Moves You Can Make Today
Bottom Line
Online tutoring jobs are a good way to make extra money online and can be one of the best ways to make money from home. Depending on your skills, experience, education, and schedule, you might even be able to put together a full-time job from a few different sites.
Remember that to do this job, and you'll need some technical know-how. For example, you'll need to be able to use Skype or the company's own online platform, and you'll need to know how to fix basic tech problems.
The issues could be like internet connection problems so your classes can start on time and go as planned.
Also, remember that you can make good money, but your hourly rate will depend on all the usual things.
For example, if you have a master's degree, you'll make more than if you only have a bachelor's degree. In the same way, if you can tutor math, you'll probably make more than if you tutor English.
Still, if you have the qualifications and love helping students reach their full potential, finding a better job you can do from home is hard.
Frequently Asked Questions
Q: What is the best online tutoring company to work for?
The best online tutoring company will be determined by the type of tutoring you require. Some tutors prefer to start their own businesses, while others prefer to work for someone else. It all comes down to finding the best online tutoring position for you.
Q: Where can I teach online and get paid?
You can teach online and get paid at:
Tutorabc.
Qkids Teacher.
ITutor.
Amazing Talker.
Tutorlanding.
Cambly.
Q: How much money does an online tutor make?
The amount of money an online tutor can make varies from tutor to tutor, what you're tutoring a person on, and more. Tutoring on more advanced subjects, such as calculus, tends to pay higher than other subjects. Or if you are tutoring high school students versus graduate students. You may start at $15 an hour or make well over $100 an hour.
Q: What kind of tutors make the most money?
High-Paying Tutoring Jobs
Science Tutor.
Spanish Tutor.
Biology Tutor.
Private Tutor.
English Tutor.
Physics Tutor.
Elementary Math Tutor.
History Tutor.
Q: How much does online teaching pay?
But can you support yourself working as an online teacher? Online tutoring salaries depend on your qualifications and the specific job, so you can expect to make anywhere from $12-$40 /hour
Q: What is the best free online tutoring website?
The best free online tutoring websites are:
Best online tutoring for Math – Remind.
Best online tutoring for Writing Improvement – Smarthinking.
Best online tutoring for Language – Preply.
Best online tutoring for College Admissions – Chegg.
Best online tutoring for Homework Help – Skooli.
Best online tutoring Free – Khan Academy.
Q: How much do you get paid to teach an online class?
While ZipRecruiter is seeing annual salaries as high as $62,000 and as low as $29,000, the majority of Online Teacher salaries currently range between $36,000 (25th percentile) to $45,500 (75th percentile), with top earners (90th percentile) making $53,500 annually across the United States.