Last updated Mar. 7, 2023 by Jessica Green
Threadless is a website that allows its users to submit their t-shirt designs. Popular designs are then printed and sold on the website.
This website pays $2000 to designers with the best t-shirt designs. So if you're looking for a fun way to make money as a cloth designer, you can sign up on Threadless.
What is Threadless?
Threadless is an online clothing community best known for its crowdsourced designs.
This platform allows its users to submit a design plan for t-shirts. Once the design gets selected by the Threadless judges, it will be produced and sold on the website.
This service provided by Threadless enables both the designer and producer to benefit from their hard work.
In addition, Threadless also markets the t-shirt design of its users by publishing it on its platform with a large audience. This is beneficial to designers who want to create a design portfolio.
Aside from the usual payment it gives its designers, Threadless rewards cash prizes to designers with the best designs. If your design is voted the best on the platform, you will receive up to a $2000 cash reward.
If your design gets voted into the top 10, you can win $200.
However, your t-shirt design must pass the judging process to get accepted into Threadless. Threadless has a simple judging process. So if your designs are good-looking and creative, you'll be accepted into the Threadless design team.
How to Become a Threadless Designer.

Anyone can sign up to become a Threadless Designer. All you have to do is create a design and submit it to the Threadless website.
However, your designs must be original and not infringe on copyrights.
Designing and selling T-shirts on platforms like Threadless is a lucrative way to make extra money. So if you're considering becoming a Threadless designer, here's how to get started:
Start by drawing a t-shirt design you believe would be popular. Make sure that your designs are original and creative to help you stand out from the competitive Threadless community.
Once your designs are ready, set up an account on Threadless and submit your design for review. The company will decide whether or not to sell your design on its platform.
If your t-shirts get accepted, promote them on social media and other websites to attract more buyers.
How Much Does Threadless Offer To
Threadless awards $2000 to its first-place winner. The second-place winner also gets to receive $1000. The winner is decided by who gets the highest vote from the judges.
In order to win the judge's vote, your t-shirt design must stand out, be creative, and have the potential to attract sales.
If you submit a design and it gets voted to the top 10, you will receive a $200 cash prize.
How to Win on Threadless
A panel of judges will select the best designs based on creativity, originality, and how well the design represents the contest's theme.
Here are some tips on how to win the Threadless design contest:
To get started, research the Threadless platform. Then, do your research on other winning designs in order to know what the judges want.
Sketch out your design ideas and play with different concepts. A good T-shirt design must be simple, eye-catching, and beautiful.
Use bright colors and bold graphics to make your design stand out. Keep in mind that Threadless prints their designs on dark shirts, so use light colors if you want your design to stand out.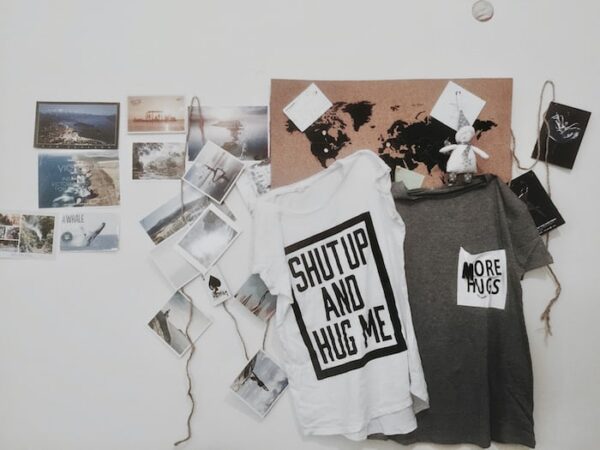 How To Make Money By Selling T-shirt Designs Online
There are lots of lucrative online businesses, and t-shirt designing is one of them. As an online t-shirt designer, you can earn an average of $33,000 a year.
Here's a guide on how to make money by selling t-shirt designs online:
Decide on a Niche: Although diversity is awesome, it is important that you leave an impression on every customer that goes through your designs. Hence, it is advisable to decide on what your designs center on.
Decide on your T-shirt materials: It's important to clearly state the materials' type and print method. This goes a long way to determining the kind of shirt design to be made.
Create a Unique Shirt Design: The first step to making it big as a t-shirt designer is to create unique and impressive t-shirt designs. It is your design that sells, not the t-shirt!
Set Up an E-commerce Store: platforms like Shopify and Big commerce enable anyone to create their dream e-commerce store.
Once your store is set up, decide on your payment structure and shipping locations. Then, work with influencers, host giveaways, and run paid advertising campaigns to market your designs.
Read Also: 61 Quick Things To Sell To Make Money fast
10 Companies That Can Help You Make Money By Designing T-shirts
Like Threadless, there are lots of other sites that help t-shirt designers in making money. Here of ten of the best:
Teespring: This completely free platform enables designers to design and sell t-shirts. It comes with design tools and allows the design of hoodies, phone cases, coffee mugs, and more.
Zazzle: Once you create and upload your t-shirt designs on Zazzle, the platform is responsible for producing and shipping the product.
Printful: This platform is affiliated with Shopify, TikTok, SquareSpace, and Amazon. It offers a free and premium plan for t-shirt designers.
Designhill: If you love competitions, this platform is suitable for you. It hosts daily competitions and offers attractive prizes to contestants.
Cafepress: This platform is home to brands like ABC and National Geographic. Once you upload your designs on the site, you'll be tasked with marketing the product.
SpreadShop: This platform comes with a custom domain, customizable products, marketing, and analytical tools. It's perfect for designers who want to launch a design shop.
Teemil: Sustainability is the main theme of Teemil. It's a platform that enables its users to launch their t-shirt design store. Users can also make use of its advanced marketing and integration tools.
Blue Cotton: This platform makes it easy for designers to make money. All you have to do is create an account, design a t-shirt, and launch campaigns to market the t-shirt.
RedBubble: This platform gives complete control to its designer. You have the freedom to decide how your products are sold. There are no monthly fees, and everything is free!
Spreadshirt: This online platform is perfect for designers who want complete control over their business affairs. Designers can decide on the pricing of their product and can also create a free online store on the Spreadshirt platform.
Conclusion
In order to make it big as a t-shirt designer, you have to stay consistent in the field. The right platform is also important in growing your career. Hopefully, the platform listed in this article will be a great help.