Last updated Sep. 15, 2022 by Jessica Green
Threadless is a website that allows its users to submit their t-shirt designs. Popular designs are then printed and sold on the website.
This website pays $2000 to designers with the best t-shirt designs. So if you're looking for a fun way to make money as a cloth designer, you can sign up on Threadless as a designer.
What is Threadless?
Threadless is an online clothing community that is best known for its crowdsourced designs.
This platform allows people to submit a design plan for t-shirts. If the design gets selected by the Threadless judges, it will be produced and sold on the website.
These services provided by Threadless allow both the designer and producer to benefit from each other.
Threadless allows your t-shirt design to be seen by a large audience. This can be good if you want to create a design portfolio.
Threadless will pay you for your designs. You also have the opportunity to win a $2000 cash prize if your design is voted as the best on the platform.
If your design gets voted into the top 10, you will have the chance to win $200. However, to get accepted in Threadless, your t-shirt design must pass the judging process. Threadless has a simple judging process.
How to Become a Threadless Designer
Anyone can sign up to become a Threadless Designer. All you have to do is create a design and then submit it to the Threadless website.
However, your designs must be original and shouldn't infringe on any copyrights.
Designing and selling T-shirts on online platforms like Threadless is a lucrative way to make extra money. Here's how to become to get started on Threadless:
Start by drawing a t-shirt design that you think would be popular. Make sure that your designs are original and creative – This is to help you stand out from the competition.
Once you have your designs ready, set up an account on Threadless and submit your design for review. The company will decide whether or not to sell your design on its platform.
If your t-shirts get accepted, start promoting them on social media and other websites.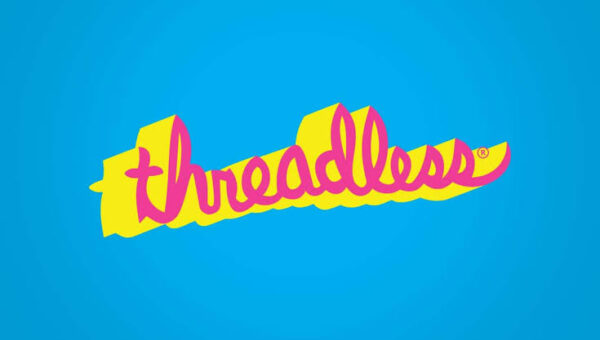 How Much Does Threadless Offer To Designers
Threadless awards $2000 to its first-place winner. The second-place winner gets to receive $1000. The winner is decided by who gets the highest votes.
If you submit a design, and it gets voted to the top 10, you will get to receive a $200 cash prize.
How to Win on Threadless
A panel of judges will select the best designs based on creativity, originality, and how well the design represents the contest's theme.
Here are some tips on how to win the Threadless design contest:
To get started, conduct research on the Threadless platform. Find out other winning designs in order to know what the judges want.
Sketch out your design ideas and play with different concepts. A good T-shirt design must be simple, eye-catching, and beautiful.
Use bright colors and bold graphics to make your design stand out. Keep in mind that Threadless prints their designs on dark shirts, so use light colors if you want your design to stand out.