Last updated Mar. 7, 2023 by Jessica Green
Amazon is one of the largest retail stores in the world and is best known for its cheap products and the wide variety of products it offers.
If you're a SNAP beneficiary, you must wonder if Amazon accepts EBT payment options. This article reveals the states in the USA that are eligible to use EBT on Amazon, items that can be bought with EBT, and how to make purchases on Amazon with an EBT card.
What is EBT?
People who register for the Supplemental Nutrition Assistance Program (SNAP) are provided with an Electronic Benefits Transfer Card (EBT). This card allows its owners to purchase items without paying.
This card works, in the same way, a credit or debit card works. But unlike a credit or debit card, the EBT card can only be used to purchase SNAP-eligible products from approved retailers.
Majority of people make use of their EBT cards in some approved in-store. And recently, EBT is becoming an accepted form of payment in most online stores.
Does Amazon Accept EBT Card
Yes! Amazon accepts SNAP EBT cards. It allows customers to make purchases with the card on its Amazon Fresh and Amazon Groceries platform. Shipping is often offered for free, but you will have to fulfill certain purchase limits.
The United States Department of Agriculture (USDA) operates a pilot program called the SNAP Online Purchasing Pilot that allows people to purchase food online using their EBT cards. Through this initiative, SNAP beneficiaries can use their EBT cards to buy groceries online from participating stores in specified states. Amazon is one of the participating stores.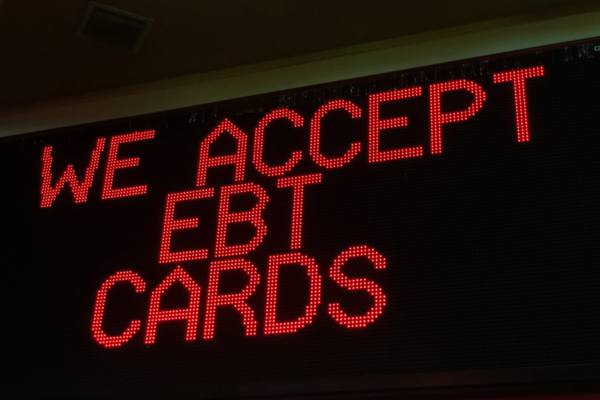 Online Stores That Accept SNAP EBT Card
While the EBT card is a well-known and accepted means of payment in the United States, not all online stores acknowledge it. Here are five online stores besides Amazon that accepts SNAP as payment.
Walmart
As one of the largest retail companies, Walmart accepts SNAP EBT card payments in all its stores across the United States. Link your EBT card to Walmart when placing an order on the app or official website.
All Walmart stores accept EBT card payments except the stores in Alaska and Montana.
Targets
Recently, Target announced its plans to accept SNAP EBT cards as payment for authorized items. Although a specific date hasn't been fixed, it's moving in the right direction.
Other worthy mentions include Kroger, ShopRite, Safeway, H-E-B, Albertsons, and Hy-Vee. Most physical stores accept EBT cards; thus, checking out your local stores is important.
Read Also: 9 Gas Stations That Accept EBT/Food Stamps Near Me!
What States are Eligible to Utilize EBT on Amazon
If you reside in a state that participates in the Online Purchasing Pilot program, you can use your EBT to make purchases on Amazon.
48 American states are currently participating in the SNAP Online Purchasing Pilot. They include:
Alabama
Arizona
Arkansas
California
Colorado
Connecticut
Delaware
District of Columbia
Florida
Georgia
Hawaii
Idaho<
Illinois
Indiana
Iowa
Kansas
Kentucky
Maine
Maryland
Massachusetts
Michigan
Minnesota
Mississippi
Missou
Nebraska
Nevada
New Hampshir
New Jersey
New Mexico
New York
North Carolin
North Dakota
Ohio
Oklahoma
Oregon
Pennsylvania
Rhode Island
South Carolina
South Dakota
Tennessee<
Texas
Utah
Vermont
Virginia
Washington
West Virgin
Wisconsin
Wyoming
How Can I Buy On Amazon With EBT Card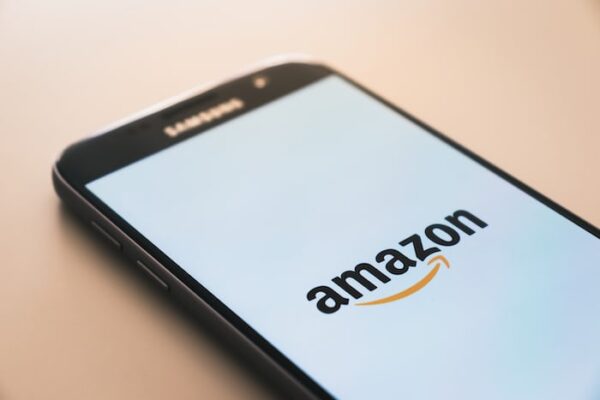 To make Amazon purchases, you must link your EBT card to your Amazon account.
Once the EBT card is linked to Amazon, you can shop for any of the approved products on Amazon. During checkout, use your EBT card for payment rather than the usual credit or debit card.
Amazon Fresh and Amazon Groceries are the two Amazon platforms that accept the use of EBT cards as payment.
Amazon Fresh operates in a similar way to the conventional grocery store. You can purchase a large variety of groceries on Amazon Fresh and have them delivered to your door with the EBT Card.
However, an EBT card only allows for the purchase of perishable products, shelf-stables, and house items. For example, you can't purchase electronic items or home decor with an EBT card.
While Amazon Fresh is only accessible to premium members, Amazon has made it available to customers with an EBT card. In other words, customers with EBT cards do not have to pay membership fees to access the Amazon Prime program services.
Cool Things You Can Buy on Amazon With EBT Card
There's a limit to the things you can buy with an EBT card on Amazon.
Amazon only authorizes a few items, including food items such as vegetables, dairy products, poultry, fish, meat, and any other fresh produce. These items are available on Amazon's Fresh Platform.
Shop pantry stables, snacks, beverages, and everyday foods like bread, canned vegetables, cereals, and more. These items are available in the Amazon Pantry section.
You can purchase other items like seeds and non-alcoholic beverages with an EBT card. There are also a few other items (outside the categories listed) that can be bought with an EBT card – they usually come with a special label, "SNAP EBT Eligible," on them.
Although Amazon allows purchasing food items and groceries with an EBT card, not all food items and groceries listed on the platform are eligible to be bought with an EBT card.
Since Amazon allows third-party brands to list their items on its platform, most products won't be eligible for SNAP. Only items listed and sold by Amazon can be bought with an EBT card.
Read Also: 9 Cheapest Grocery Stores Near You: Shop Quality Food on a Budget
Frequently Asked Questions
Can I use SNAP EBT funds to pay for shipping or delivery?
No! The SNAP EBT card is not authorized to cover the cost of shipping or delivery. However, you can earn free shipping services on Amazon by meeting the free shipping minimum policy.
What if I don't meet the free shipping minimum? Can I still buy my items?
Yes! If you don't meet the free shipping minimum on Amazon, you can still buy items with the EBT card. However, you will have to pay for shipping with a credit or debit card.
Do I need an Amazon Prime membership to use my SNAP EBT card on Amazon?
No! You do not need an Amazon prime membership to use SNAP EBT card on Amazon. Amazon provides EBT users access to prime membership services.