Last updated Sep. 15, 2022 by Jessica Green
Amazon is one of the largest retail stores in the world. It is best known for its cheap products and wide variety of products.
If you're a SNAP beneficiary, you must be wondering if Amazon accepts EBT payment options. This article reveals the states in the USA that are eligible to use EBT on Amazon.
What is EBT?
People who register for the Supplemental Nutrition Assistance Program (SNAP) are provided with an Electronic Benefits Transfer Card (EBT). This card allows its owners to purchase items without paying for them.
This card works in the same way a credit or debit card works. But unlike a credit or debit card, the EBT card can only be used to purchase SNAP-eligible products from approved retailers.
Majority of people make use of their EBT cards in some approved in-store. However, some online stores are beginning to accept EBT cards as a form of payment.
Does Amazon Accept EBT Card?
Yes! Amazon accepts SNAP EBT cards. It allows you to use your card to make purchases via Amazon Fresh and Amazon Groceries. Shipping is often offered for free but you will have to fulfill certain purchase limits.
The United States Department of Agriculture (USDA) operates a pilot program called the SNAP Online Purchasing Pilot that allows people to purchase food online using their EBT cards. Through this initiative, SNAP beneficiaries can use their EBT cards to buy groceries online from participating stores in specified states using their EBT cards. Amazon is one of the participating stores.
What States are Eligible to Utilize EBT on Amazon?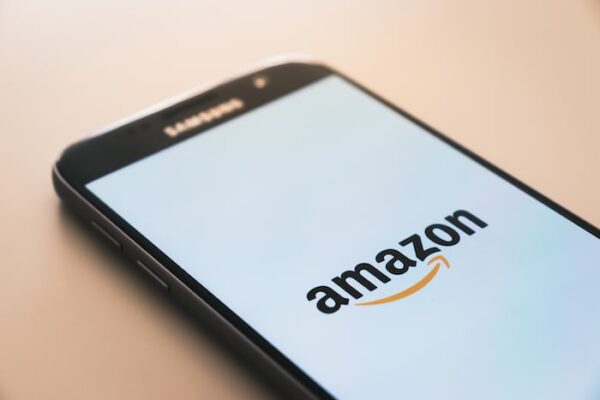 If you reside in a state that participates in the Online Purchasing Pilot program, you can use your EBT to make purchases on Amazon.
48 American states are currently participating in the SNAP Online Purchasing Pilot. They include:
Alabama
Arizona
Arkansas
California
Colorado
Connecticut
Delaware
District of Columbia
Florida
Georgia
Hawaii
Idaho
Illinois
Indiana
Iowa
Kansas
Kentucky
Maine
Maryland
Massachusetts
Michigan
Minnesota
Mississippi
Missouri
Nebraska
Nevada
New Hampshire
New Jersey
New Mexico
New York
North Carolina
North Dakota
Ohio
Oklahoma
Oregon
Pennsylvania
Rhode Island
South Carolina
South Dakota
Tennessee
Texas
Utah
Vermont
Virginia
Washington
West Virginia
Wisconsin
Wyoming
How Can I Buy On Amazon With EBT Card?
To make purchases on Amazon, you will need to link your EBT card to your Amazon account.
When you have linked your EBT card, you can shop for the approved products on Amazon. When you want to check out, you will use your EBT card pin to pay.
Amazon Fresh and Amazon Groceries are the two Amazon platforms that accept payment for things with the EBT card pin.
Amazon Fresh operates in a similar way to the conventional grocery store. You can purchase a large variety of groceries on Amazon Fresh and you can have them delivered to your door with the EBT Card.
The EBT card only makes you eligible for items like perishables, shelf-stables, and house items.
While Amazon Fresh is only accessible to premium members, Amazon has made it available to customers with the EBT card. Members with the EBT cards don't have to pay membership fees to the Amazon Prime program.