Last updated Mar. 12, 2023 by Peter Jakes
The price of groceries is on the rise, and this is no longer news. Also, it's not easy to find the best places to grocery shop on a budget. For example, have you ever walked out of a grocery store after spending $50 but wondered what you bought that cost that much? Or have you ever wondered why a similar-looking packet of granola costs five times as much as it did in the previous store you visited? That's why we've picked the 9 cheapest grocery stores to help you shop for quality food on a budget.
If you're like the majority who shop for groceries on a tight budget, you must have noticed that the costs of food items keep increasing with no hope of a reduction.
If you have ever wanted to purchase food items in cheap stores, this article reveals you can.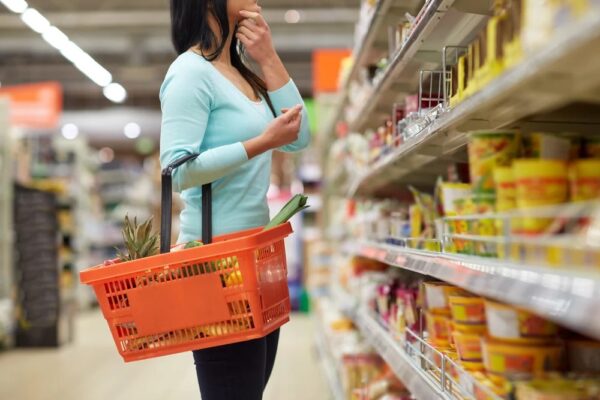 There are many national and regional grocery shops around the United States. However, while Dierbergs and Schnucks (one of the most fairly-priced grocery shops in my neighborhood) are two of the most popular businesses, the pricing at both establishments is not exactly budget-friendly, especially Dierbergs!
The good news is that there are several low-cost grocery shops where you can get fresh fruit and high-quality food at reasonable costs.
8 Cheapest Grocery Stores Near You
Below is a list of the cheapest food shops in your neighborhood. You may find digital and printable grocery coupons and apps on the websites of some of these stores, so before you go shopping at them in person, check online to see if there are any bargains.
If you live in one of the 35 states where ALDI operates, there's a high chance that you know one out of their 1,600 locations.
ALDI is one of the most reasonably priced grocery stores in the United States. You can save up to 50% on your grocery budget when you shop at ALDI. They also offer special brands of products imported from Europe – These products are way cheaper when compared to their counterparts in the U.S.
Aldi is so cheap that though you pay for your bags if you forget them at home, shoppers still don't mind because compared to other grocery stores, you can't beat Aldi prices.
The Best Groceries to buy on Aldi
The best groceries in ALDI are canned goods, cheese, baking ingredients, fresh farm produce, wine, chocolate, bread, fresh milk, and canned vegetables. Canned vegetables are so cheap! on ALDI.
Grocery tip* Every Wednesday, ALDI gives special meat discounts. Of course, you have to go early and cash in on it. They have fat cuts at crazy prices! I don't miss it.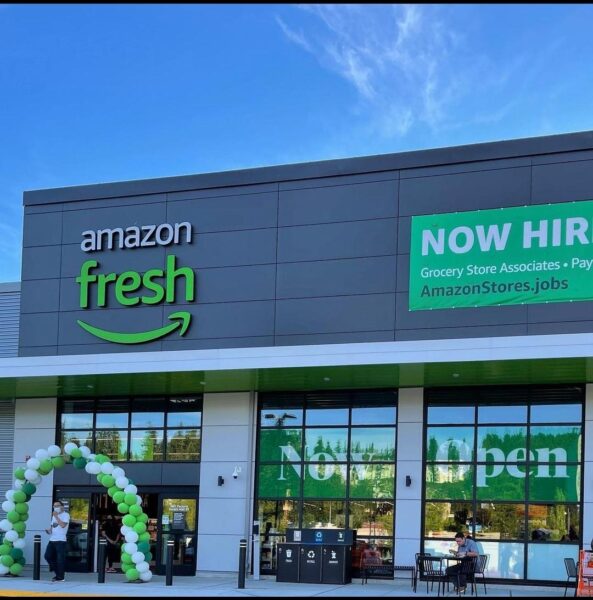 Amazon remains the king of grocery shopping. Though they may not have everything on your shopping list, they still are one of the cheapest grocery stores. Their new grocery delivery business is conducted online. Many shoppers are unaware they can use Amazon to deliver their goods. With Amazon Fresh, you can shop for meat, fresh fruits and vegetables, and even organic goods, all in one convenient location.
Amazon Fresh allows you to do the following:
Make a delivery appointment at a time that is convenient for you.
Get your meal brought to you by hand and enjoy yourself!
Walmart is a great place to do all your shopping on a budget because it has so many things that aren't food. The groceries will include cleaning supplies, toiletries, and various pantry items. Also, don't forget to use coupons that will save you even more money.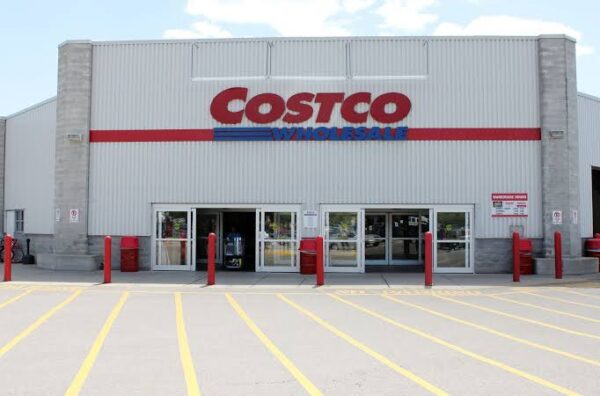 Costco Wholesale Corporation. There are hundreds of outlets in hundreds of cities across the globe for this membership-based food warehouse club. However, due to how cheap Costco groceries are, you risk spending everything if you are not a disciplined shopper like me.
If you've been to a Costco warehouse, you know that items are bought in bulk and put on the warehouse floors, with little thought to how the store looks. Costco also makes up for its prices with a membership fee that costs between $60 and $120.
This food-based wholesale corporation allows you to buy brand-name products and a high-quality assortment without paying exorbitant prices. To ship in Costco, you need to acquire a membership card. You can get this card online or in person from one of their outlets.
Related: Target Price Match Policy (Including Amazon Price Match Guidelines)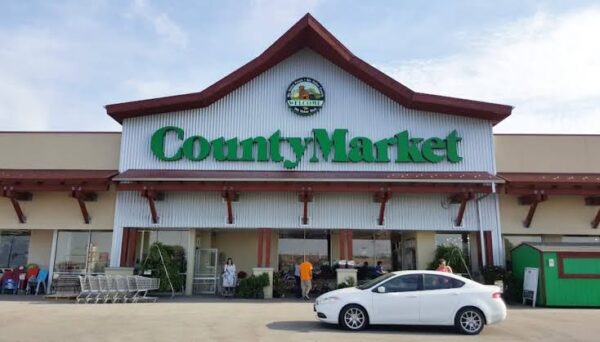 This midwestern supermarket company has locations in Illinois, Indiana, Iowa, and Missouri. They supply and sell items such as groceries, pet food, and hardware. They also own pharmacies and petroleum stations.
Some of the specials that you can get at their grocery shops include:
Yellow Onions (3 lb. Bag) for $1.99
Green Onions (3 lb. Bag) for $1.99
Red Onions (3 lb. Bag) for $1.99.
Ripe Roma Tomatoes are available for $0.88.$1.77 for a whole boneless pork loin roast.
County Market is a place where you can buy fresh produce. In addition, they sell an 8-piece fried chicken dinner for $7.99.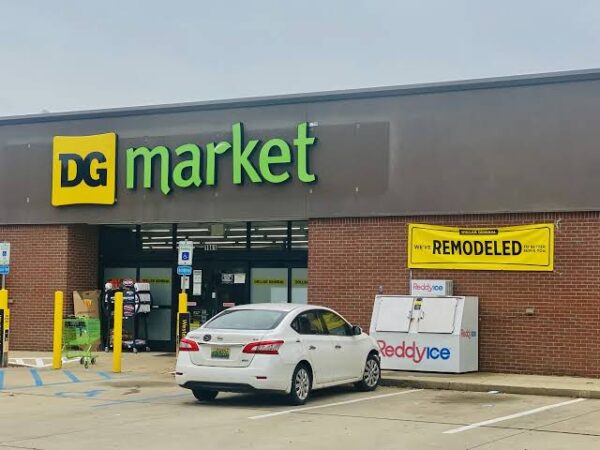 Dollar General is a well-known and respected name in the grocery industry.
It is a grocery store located in 44 states across the United States, with over 15,000 locations.
It offers a wide range of products at inexpensive rates. A smartphone app for Dollar General is also available, which can be used to uncover bargains while on the road. It is available on the following platforms: iOS and Google Play.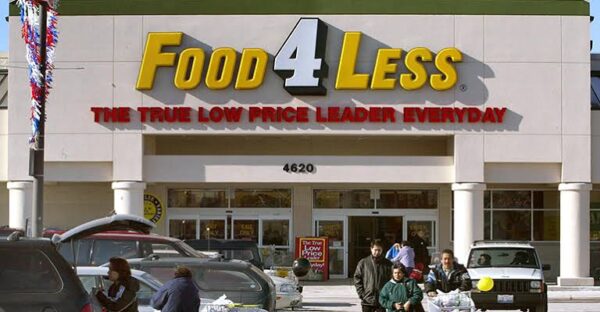 Food4Less is a fantastic grocery store chain with reasonable pricing and downloadable coupons. You can discover more than 500 accessible coupons on their website.
Food4Less also offers a mobile app that lets you easily access weekly specials and coupons. The applications are available on the following platforms: iOS and Google Play.
6. H-E-B Grocery Store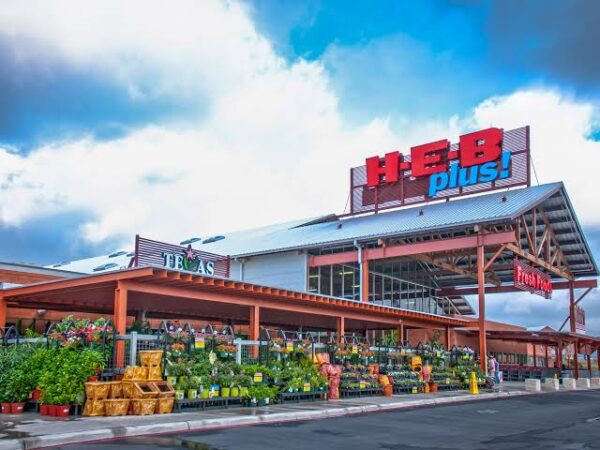 H-E-B is a grocery store chain with a southern presence that provides reasonably priced items. If you are dissatisfied with a product you purchased, you don't have to worry because they offer a money-return policy.
On H-E-B's website, you can find coupons that offer promos such as:
Buy one Charmin toilet paper product and get one free 3 cents off an H&EB meal. White and dark meats are combined in a simple shredded chicken dish.
Tide PODS are $2.00 cheaper now.
Totino's Party Pizza Pack is discounted by $1.00.
Starbucks is offering a $1.00 discount.
To get updated on daily offers and weekly advertisements, download H-E-B's mobile app on Google Play Store or iOS.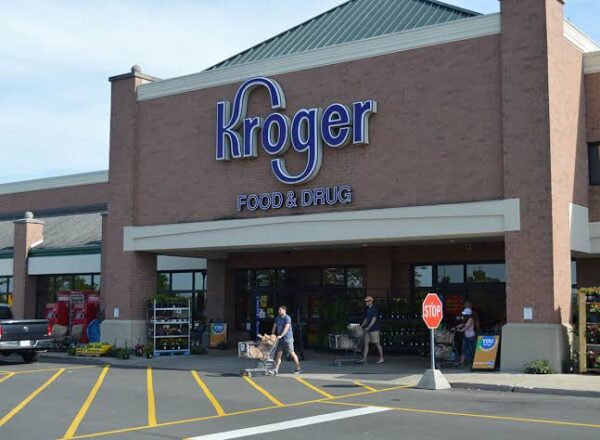 Kroger is a reasonably priced grocery store that provides various shopping options.
You have the option of shopping in person, shopping online, and picking up in-store or even having your food delivered to your door. They also provide a Shopper's Card that rewards you for continued patronage.
You can find the following information on their website:
Coupons on the Internet
Ad Promotions every week
5X Event Big Packs
Fuel Reward Program
Kroger Gives Back to the Community
Kroger offers a free app to check their weekly in-store promotions. The app is available for download on Google Play Store and iOS.
One reason to shop at Kroger is that it's everywhere and has great prices, so you save a lot on gas But we're used to going to different grocery stores. We always make the extra trip to Aldi to get our almond milk, and we find that Walmart has better prices on string cheese and a few frozen breakfast items.
8.
WinCo Foods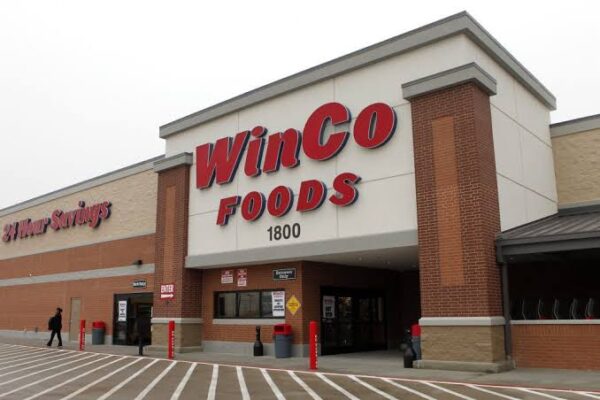 WinCo Foods is owned by its employees and is a huge grocery store with huge bulk sections. Its average footprint is 90,000 square feet. But unlike Sam's Club and Costco, which are also warehouses, they don't require memberships. There, anyone can shop.
Why shop for cheap groceries at WinCo?
WinCo Foods doesn't take credit cards (which is great! ), hire baggers, or spend a single penny on advertising. Instead, the Idaho-based chain gives you those savings, which seems to work since they now have 134 stores and are still growing.
As you're looking for grocery stores with the lowest prices in the Pacific Northwest, stop by WinCo Foods to see how cheap their bulk and fresh farm produce foods are. In addition, they have one of the cheapest fresh milk and nuts prices!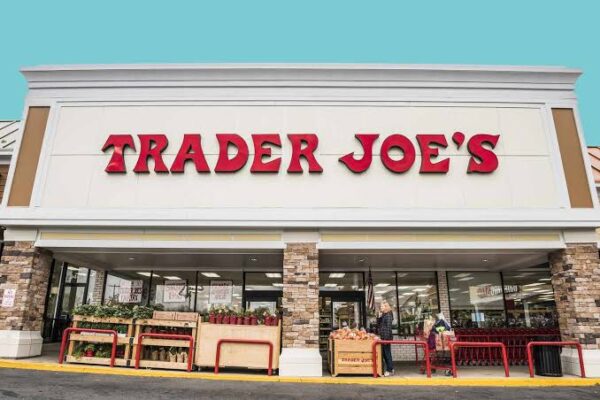 Trader Joe's is a grocery store with a nautical theme mix of a gas station, a fruit stand, and an international market. However, people who shop at this small grocery store see it as more than just a store. For them, it's an adventure. At T.J.'s, kids push cute little carts, and the people who work there, called "shipmates" wear bright Hawaiian shirts. That's not a bad uniform.
How Do Trader Joe's Groceries stay cheap
How did Trader Joe's get on the list of the least expensive grocery stores? Most of the things they sell are their brand, so they can offer low prices and cut out the middleman. They also tried to get rid of supplier shelving fees. In exchange, vendors gave them a discount on their goods. And they never give out coupons. Yes, I'm a little bit choked up on the inside. But there is good news: prices are always as low as they can be. 5
The Best Groceries to Buy at Trader Joe's
What are the best things to get at Trader Joe's? Well, they definitely win the prize for strange food. Trader Joe's says that weird food is one of their unique products. Any way you look, Trader Joe's has what you need, whether you want honey-roasted pumpkin ravioli, sweet cinnamon-filled Korean pancakes, or vegan chickpea masala salad (whatever that is). So why not take T.J.'s up on their challenge to try new things and pair some fresh foods with your Stay-at-home date ideas for a romantic dinner on your next date night?
Other Best Places To Shop Groceries if You are on a Budget
Market Basket
Market Basket is a chain of stores only found in the northeast of the United States. Their slogan is "more for your dollar." Even though stores aren't very big, they still offer a great selection and have very high customer satisfaction rates.
No matter which Market Basket store you go to, you'll find pretty much the same products. It means more savings in the supply chain can be passed on to customers. Also, since they don't have any debt, they don't have to pay interest either. No interest saves them more money, which they pass on to customers through lower prices.
Market Basket is a more local supermarket that can sell local food at much lower prices. You should put it on your shopping list if you are in the area. Also, their prices for seafood are usually much lower than those of their competitors.
Lidl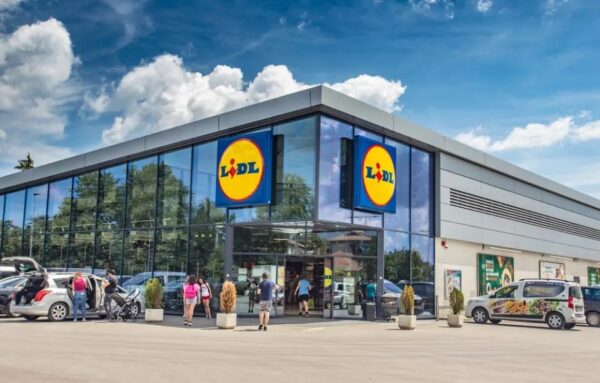 Lidl is a German grocery store that is a major competitor to Aldi. Like Aldi, Lidl is known for having high-quality goods at low prices. Lidl is one of my favorite grocery stores because they have a good selection of fresh baked goods. They also carry a wider range of brand-name products than Aldi.
Lidl is always looking for ways to run its business more efficiently. So they have this comfortable shopping environment, especially in the produce section; their deliveries will be left in the crates they came in. It also has deals that are just for you. You can get these deals through the myLidl app.
You can find the things you need for the week at Lidl, which is careful about the quality of the stuff it puts on the shelves. For example, many people know that their top-shelf produce is a good way to save money on healthy food. Lidl also sells kitchen appliances, toys, and power tools. You can get a good deal, but you have to act fast because many of their deals are one-time only.
Sam's Club
Sam's Club is like Costco, but Walmart owns it. This America's eighth-largest retailer has most of its goods sold in bulk and off pallets. In addition, they do have lots of freebies for shoppers.
Sam's Club have ways to save shopper money, like buying in bulk, charging membership fees, and using their vendor relationships with Walmart, a sister company.
Some items I love to buy in bulk at Sam's Club are my favorite vitamins, protein powders, toilet paper, and their cool Value Gift Cards. How about these? At Sam's Club, you can buy a gift card worth $200 for only $150(forgive my splurging self!). You can get more than just groceries at Sam's Club, though. You can also use Sam's Club Travel to book flights, cruises, and hotels. We did last year.
Further, Sam's Club is one of the only grocery stores with a Scan and Go app, which lets you ring up your items right in the cart so you can skip the checkout line entirely.
Target
Target is a store that focuses on the shopping experience and can save you money. It has less than half as many stores as Walmart. It also has a good online presence, which puts it just behind Amazon in terms of online rankings.
Target owns several brands, which means it can sell them for much less in its stores. Target also has a Price Match Guarantee for any national brand, covering most of its stores' competitors.
With Target-owned brands like Good & Gather, you can save money on things like toilet paper, bottled water, and cleaning supplies. Also, if you have a Target RedCard, the prices of your groceries should be about the same as Walmart's everyday low prices.
Tips for When you Grocery Shopping on a Budget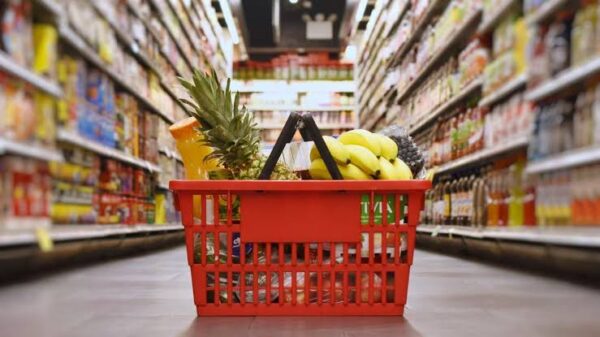 1. Beware of "shrinkflation"
"Shrinkflation" is when a food company shrinks the packaging size but keeps the price the same. People have a lot to say about how maple syrup jugs and cereal boxes are getting smaller on the Reddit thread r/shrinkflation. Tillamook said it would make its ice cream cartons smaller without changing prices.
Since most people only look at the price of an item and not how much it costs per pound, you might be spending more on food but getting less without even realizing it. Therefore, always pay close attention to the price per ounce or pound on the store label, so you don't just assume that the biggest item or store brands are always cheaper.
2. Use a Grocery Rewards Card
You can save money on groceries using the right card when you check out at the grocery store. A lot of credit cards, like the Blue Cash Preferred® Card from American Express, give you more cash back when you buy groceries. Also, Whether Rebaid is a scam or legit, it's a good way to earn back on your purchases.
3. Always Compare Prices Before Shopping
Usually, things at eye level are more expensive because companies pay more for that space. So don't just buy the first things you see at the grocery store. Instead, compare prices before you put something in your shopping cart. You can compare prices online before going to and using cashback Rebate sites.
4. Use an App to Save Money
Cutting out coupons from the Sunday paper seems like a thing of the past, but apps like Ibotta and Rakuten let people get cash back or rebates on their grocery purchases.
Ibotta and Fetch are Cashback reward apps for groceries, and they also offer rebates on groceries bought from national chains like Walmart and Target. In addition, you can get rebates on things you buy in stores or online, so you can use them no matter how you buy your groceries.
Moncel and Chase recommend the Flipp app, which lets users enter their location to find coupons and sales at grocery stores nearby.
5. Always Plan Ahead
The way grocery stores are set up makes it easy for people to spend more money and buy things they don't need. This is true of everything from the seasonal items you see when you walk into the cheap chocolate bars and chips that line the checkout aisles. Instead, plan what you want to cook that week and what you need to buy, so you don't buy things you don't need. Also, look for apps that reward you with free food and take advantage of that.
Then, when you go to the store, list everything you need and stick to it. Then, when you have a meal plan in mind, you are less likely to wander around aimlessly trying to figure out what to buy. And never go shopping when you're hungry.
How Much Does An Average Family Spend On Groceries Per Month?
The number of family members and different dietary requirements will greatly impact family spending. As a result, planning grocery shopping to accommodate everyone's preferences can be difficult, especially if some family members cannot consume certain foods; thus, knowing the best places to grocery shop to save money can be useful.
According to the United States Department of Agriculture, the average family of two adults and children aged nine to eleven will spend between $940 and $1,440 per month. If the family's composition changes, this figure will change.
An important consideration is that families' spending increases as children grow to meet their child's growing needs. For example, children are classified as young adults in the food spending category when they reach the age of 12. In the case of boys, this change can result in an additional $35 to $41 in monthly spending.
Reducing Your Grocery Costs
One thing that makes it hard to find cheap grocery stores is that most of the cheaper chains don't have stores all over the U.S. Look for cheap stores near you and find ways to make discount shopping a regular part of your life.
When you try to save money on food, convenience is the thing you have to give up the most. When you can't find something, you might have to go to more than one store or change how you shop. If you want to pay with a credit card that gives you cash back on groceries, you should know that some stores and chains won't accept them.
How Do I Locate Cheap Grocery Prices
To find cheap groceries, you need to make a plan that starts before you even get a cart. First, find out which grocery stores are closest to you (hello, high gas prices! Then, before shopping, look up the prices of your favorite things online and compare them. Finally, think about what you spend the most money on and put finding the best price on those things at the top of your list.
The next step is to follow this shopping advice that everyone knows: Don't go to the store without something to eat. If you do, you're much more likely to buy unhealthy things on the spot. Instead, go shopping after you've eaten or grab a healthy snack before you go. And keep in mind that the cheapest groceries aren't always the healthiest. Think about spending a little more on foods that are filling and full of nutrients.
Why Buy Cheap Groceries?
Because groceries are the third most expensive thing we buy, many people and families are looking for ways to save money. It is especially true when prices rise, and many stores offer coupons and discounts to attract and keep customers.
You can make a simple change that could save you a lot of money each month by going to one of the best places to buy groceries on a budget. Your exact choice of place shouldn't be based only on price since traveling to the cheapest place can take a lot of time and money.
When deciding which grocery store to go to, you should consider how much gas it will cost, how long it will take to get there, and if they have everything you need. You don't want to go to a few stores because you can't get everything at once. My favorite store is still Lidl because you can smell the fresh bread as soon as you walk in.
Does Cheap Grocery Equal Bad Grocery?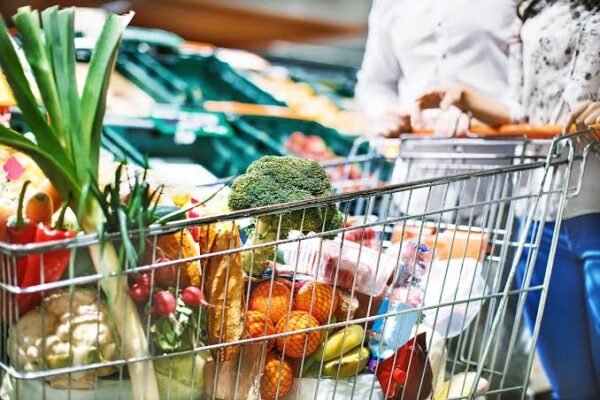 Fortunately, the stores mentioned above don't sell bad groceries unless you didn't look well. And they also accept returns for stale goods. These best stores for cheap groceries have many options for people on a budget that don't lower the food quality. Finding an affordable place to buy groceries is important to saving money every month, but you should also remember to use the other tips.
Related: 10 Best Sites for Free Printable Grocery Coupons (Manufacturer & Store Coupons)
Bottom Line
With a few smart moves, you can find healthy food that is cheap even when times are hard. The best ways to do this are to buy in bulk when things are on sale, shop according to the seasons, and stock up on pantry staples. When you can, compare prices online and look for coupons simultaneously. Otherwise, stick to grocery stores close to you. With a little planning, you can eat healthy meals that won't break the bank. And if you need a week off, you might want to order from one of the cheaper meal delivery services.
Frequently Asked Questions
Q: Where Is The Cheapest Place To Grocery Shop?
Aldi is the U.S.'s cheapest grocery store. However, Aldi can offer lower prices because it sells low-cost brand-name products, has smaller stores, and pays less attention to customer service.
Q: Who Is Cheaper, Walmart Or Target?
Walmart is, on average, a little cheaper than Target. Both Walmart and Target have low prices on groceries, but Walmart focuses on the best deals while Target is better for the customer.
Q: What Is The Cheapest Grocery Store For Meat?
Aldi is the store in the U.S. that sells meat at the best price. On Wednesdays, most Aldi stores have sales where you can buy meat for less. But it would be best to go early because these deals sell out quickly.
Q: How Can I Buy Healthy Groceries On A Budget?
Plan ahead if you want to buy healthy groceries on a budget. Make a shopping list, watch out for sales, buy fruit and vegetables in season, and think about buying frozen alternatives. You should also consider buying bulk and stocking up on non-perishable food when it's on sale.
Q: Is Costco Cheaper Than Walmart?
Walmart is cheaper than Costco for most kinds of shopping. However, Costco is known for buying in bulk, while Walmart has great deals. When choosing between them, you should consider the current deals, your needs, and how far away the store is.
Q: What Is The Cheapest Place To Buy Groceries Online?
Amazon Fresh is the best place to buy groceries online at the best price. Members of Amazon Prime who spend $50 on groceries get free delivery if they are members of Amazon Prime. If you're not a Prime member, you could use Peapod, one of the largest grocery delivery services in the U.S., or Instacart, which is based on UberEats's idea and is great for people who like to use coupons.