Last updated Jun. 28, 2023 by Benedict Osas
A little education might help you get the most out of your Sam Club membership. People who are good with money realize that signing up for a warehouse club may easily afford to pay for itself after only one year. 
Shopping carefully is the key to protecting cash at these places. This article lists the 10 Ways to Save Money at Sam's Club.
Regarding warehouse clubs, Sam's Club is one of the best-known and most popular. With some education, you can save some money with your membership.
You'll get different perks depending on your Sam's Club membership level. Using a cashback service may;
Help you save money at Sam's Club.
Shop and be rewarded for it.
Get free and discounted medicines.
Shop for new eyeglasses and save money.
Use your Sam's Club credit or debit card to get cash back.
Instantly save money.
There at Tire & Battery Center, you'll earn rewards.
In addition: $125
Club membership is $45 per month. Sam's Club members may save money in various ways, including the following.
Check out "How to Shop at Sam's Club Without Becoming a Member" if you aren't ready to join yet.
Related: 10 Simple Ways To Save Money (Tips For Any Budget!)
Here's how to Save Money At Sam's Club
#1. Use A Cashback Website.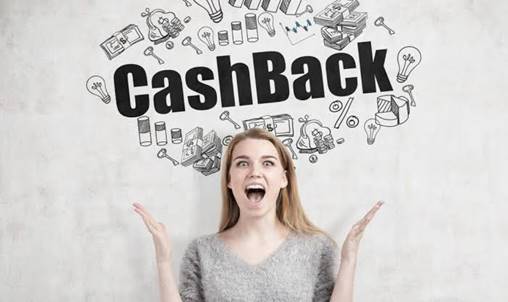 You can save more money at Sam's Club with a cashback website like Rakuten. How? You can get 8% cash back on your purchases there.
It's an easy and savvy way to stretch your budget and keep more money in your pocket while shopping at Sam's Club. That's if you sign up with Rakuten, shop through their website, and enjoy the savings.
#2. Shop And Be Rewarded.
As a Sam's Club member, you can earn 2% back on certain purchases, up to $500 annually. And before your membership year ends, you'll receive cool prizes in your Sam's Club Plus Member account, but make sure to give them at least two months' notice. So, shop and save, and get rewarded for being a loyal member.
Also, Sam's Club members receive free flat fixes. That's applicable even if you buy your tires elsewhere.
Other features include battery replacement testing & free wiper-blade installation. Again, this is accessible to both Plus & Club members.
#3. Acquire Drug Prescriptions
If you're one of the millions of people who rely on prescription medicines, Sam's Club has a solution that could help reduce wastage. As a Sam's Club Plus member, you can get five medications for free with a 30-day supply.
These medications include Donepezil, Escitalopram, Pioglitazone Vit D 50,000, and IU Finasteride. You can also access 600 generic versions of various drugs for just $10 or even less.
Plus, there are potential savings on brand-name medications too. Remember that this service might not be available in all states, so it's best to check with your local Sam's Club to see if you qualify.
Read also: How to Save $10,000 in a Year.
#4. Save and shop mid-week for big savings
If you want to save big while shopping at the warehouse club? Here's a creative tip: skip the crowded weekends and head over to the store on Tuesday through Thursday instead.
These mid-week days are hidden gems for finding the best deals. To maximize your savings, try to shop early in the day when customer service reps mark down items that didn't sell over the weekend.
Keep an eye out, particularly in the produce and meat sections, as you'll likely stumble upon incredible discounts. You can also save money on eyeglasses by joining a warehouse club.
There's free delivery on contact lenses, and a 20% discount on a complete pair of eyeglasses is available to Plus members. It's a smart shopping strategy for savvy savers.
#5. With A Sam's Club Credit Card.
It's easy to unlock a world of benefits by opening a Mastercard account at Sam's Club. Not only can Club Members access it, but they can also enjoy up to $5,000 in annual cashback rewards. Here's how it works:
For the first $6,000 spent on fuel, you'll receive a fantastic 5% rebate. After that, the rebate drops to 1%, but you'll still get a generous 3% rebate when dining out.
You'll earn a steady 1% cash back on all other purchases.
Don't worry about which credit card is right for you. The Money Speaks News Solutions Center helps and guides you in finding the perfect card that suits your needs, whether it's lower interest rates or other exciting incentives. So, why wait?
#6. The Instant Savings Program
In addition to the already surprisingly low prices, members can unlock even more discounts through the extraordinary program called "Instant Savings." Yes. Whether you're a long-standing member or a brand-new addition to the club, everyone can enjoy this wonderful benefit.
That's why it's easy to experience unparalleled value and incredible bargains at Sam's Club with the fabulous Instant Savings program. It's your ticket to massive savings.
#7. Use the Scan & Go App
You can say goodbye to long grocery store lines because Sam's Club has a nifty app that lets you skip the wait. It's as easy as downloading the app, adding items to your cart, and scanning their barcodes using your phone.
The best part? You can pay for everything right in the app. Once you're finished, simply show your digital receipt to a friendly club employee, and you're good to go. Grocery shopping has never been this convenient and hassle-free. So enjoy the newfound ease,
#8. Grab Cheap Gift Vouchers
Sam's Club members may select from various discounted shop gift cards. As an example, the following trades recently came to light:
Score $50 worth of Spa Weeks gift cards for just $37.50.
Get a $50 Steak' N Shake gift card for a cool $37.50.
How about this one? Drop $85.98, and you'll snag a whopping $100 worth of Chili's gift cards.
It would be best if you didn't miss out on these amazing deals. Grab yourself some cheap gift vouchers at Sam's Club and treat yourself or someone special.
#9. Subscribe to Email Notifications.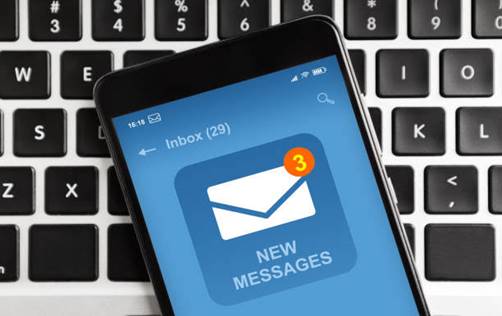 Want to save some serious cash on your online shopping? Well, you're in luck. Sign up for Sam's Club email notifications, and you'll get amazing deals daily.
Make sure to check out their website's "Shocking Discounts" page for the latest specials and discounts. They've got some good offers. For instance, their LED utility light was originally priced at $159.98, but they slashed it down to just $64.98.
Search: 10 Legitimate Sites That Pay You To Read Emails
#10. Using Easy Online Shopping Tools
Stop squandering your time & expense when you purchase online. Honey, a free Firefox extension, can automatically apply the most excellent discount coupons from the internet to your shopping basket in a matter of seconds.
According to the website, consumers often save an average of $126 annually. It's free, so go ahead and install Honey now if you enjoy saving money.
To be clear, the content you'll find on this site is always unbiased. However, we may get compensated when you click on links in our range.
Score Deals with Sam's Club Clearance goods:
Sam's club often conceals its discount area in the rear of the shop or towards the external walls. Look for reduced-off or end-of-the-season products tucked into locations outside the way, including limited visibility corridor end caps.
To locate clearance products at Sam's Clubs online, go to the Sam's Gym website and look at "Last Chance Ends up Buying" and "Almost Disappeared."
This is a great way to save money using coupons. Essentially a coupon book, the Sam's Club Instant Saving Book may be found at Sam's Club.
It features coupons and also more substantial discounts. As long as supplies last, you may discover a comprehensive list of Sam's Club Instant Savings Coupons online or at the service counter.
Can you reduce your expenses by using Sam's Club Shocking Deals?
It is possible to save up to 60% off standard retail pricing with SamsClub.com's daily Shocking Values discounts. The weekly Shocking Values may be subscribed to if you wish to keep an eye on a specific item.
Sam's club provides excellent savings opportunities, making it a preferred choice for many shoppers. Whether it's through their competitive prices, instant savings at checkout, or special membership offers, Sam's Club strives to offer its customers the best value for their money.
Don't miss 45+ of The Best Apps For Saving Money.
Frequently Asked Questions On Saving With Sam's Club
How much is Sam's Club worth?
As of January 31, 2019, Sam's Club had achieved a sales volume of $84.3 billion in fiscal year 2023, placing it second in terms of sales among warehouse clubs. The leader in this category is its rival, Costco Wholesale.
How does Sam's Club savings work?
Instant Savings are promotional discounts that are applied to your Membership card electronically. When you purchase a designated item with an Instant Savings offer, the discount is immediately deducted from the total cost at the point of sale.
How much do Sam's Club members save?
You have a Plus membership; you can enjoy additional benefits. One such benefit is earning 5% Sam's Cashback on gas purchases, up to $6,000 annually. After reaching the $6,000 threshold, the cashback rate for gas purchases reverts to 1%.
In addition to gas purchases, plus members can earn 3% Sam's Cashback on dining expenses and 1% on all other purchases. These cashback rewards allow Sam's Club members to save money on their everyday expenses and maximize their savings while enjoying the perks of their membership.
Does Sam's Club have instant savings every month?
Sam's club ensures your membership is consistently updated with Instant Savings offers. It's important to note that not all items or offers may be available at all clubs, so availability may vary.
Do you save with Sam's Club?
Sam's club is known for providing great savings on many products compared to supermarkets and big box stores. On average, you can save approximately 30 to 40 percent compared to most grocery stores and around 20 percent compared to Walmart, which is Sam's Club's parent company.
How do I use Sam's instant savings?
Here's what you need to know. Instant Savings can be redeemed both in the club and online as long as the product is available online. Even pickup orders are eligible for Instant Savings.
To use this feature, simply bring the item to the register for in-store purchases. Once the item is scanned, the discount will be automatically deducted from the total amount.
What is Sam's Club Instant Saving?
This program offers additional discounts on selected items, allowing you to save even more on top of Sam's Club's already low prices. To access the Instant Savings offers and track your activity, sign in to your SamsClub.com account. You can also conveniently view the Instant Savings offers using the Sam's Club Mobile app.
How do I get a $10 Sam's Club membership?
If you're interested in becoming a Sam's Club member at an incredibly low cost, here's how you can get a $10 membership. As a new member, create an online account on the offer page.
During the checkout process, apply the promo code D68T4. By doing so, you'll receive an Instant Savings offer of $40 off $50, effectively reducing your membership fee to just $10 for an entire year.
Is Sam's Cash free money?
Absolutely. The Sam's Cash program is entirely free, meaning there are no costs involved in linking your eligible credit or debit card to begin earning. Are you wondering about the process of earning Sam's Cash through Bonus Offers?
Does Sam's Club give money back?
Rest assured, they have you covered with their 100% Satisfaction Guarantee. If you are a current member and find yourself unsatisfied with a purchase made either online or in the club, you can make a complaint. And they'll be more than happy to provide a refund or replace the item, with only a few exceptions.