Last updated Mar. 12, 2023 by Peter Jakes
10 Legitimate Sites That Pay You To Read Emails
Did you realize there are legitimate avenues for earning money by reading emails? While you are unlikely to become wealthy as a result of your efforts, you may be able to make a little more money.
If you're looking to supplement your income, we've compiled a list of the most popular methods to be paid to read emails and do other leisurely activities.
How to Get Paid To Read Emails (With Examples)
Utilizing GPT (get paid to) websites, the most common method of earning money by reading emails, is quite popular. These websites will compensate you for several tasks you may do in your free time.
The following are the best methods to get money by reading emails, listed in descending order of Trustpilot rating.
Related: 10 Legit & Real Work at Home Jobs with No Startup Fee (for 2022)
1. MyPoints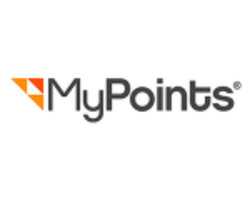 MyPoints allows you to earn points for a wide range of activities via a single account. Receiving and reading emails is only one of the many ways to supplement your income.
Among the other activities are:
Taking part in surveys
Purchasing goods and services over the internet
Accepting the use of available opportunities
Providing referrals to others
Each action will provide you with a certain number of points, which will be deposited into your MyPoints account after completion.
For example, you may use MyPoints to buy at more than 2,000 top merchants and earn up to 40% cash back on your purchases.
Once you have accumulated enough points, you may redeem them for free gift cards to renowned merchants, or you can cash them in for cash and deposit it into your PayPal account.
Your browser will get notifications from MyPoints, ensuring that you don't miss out on any potential chances to earn points in the future.
If you join MyPoints at the right moment, you might get a cash bonus as a thank you for your participation. Joining is completely free.
2. Swagbucks
Swagbucks is one of the most established and long-running GPT services. Reading emails from Swagbucks will earn you points toward your account.
Remember that reading emails will not result in many points being awarded. Swagbucks, on the other hand, offers a variety of extra opportunities to earn points.
These are some examples:
Taking part in surveys
Purchasing goods and services over the internet
Using the internet to look for information
Playing games on the internet
Receipts are being scanned
Video-recording sessions and other activities. For example, you may be eligible for cashback if you eat out at one of many local restaurants.
You may also use the app to get the most affordable prices on prescription medications.
3. InboxDollars
As a member of InboxDollars, you will be compensated for your time spent reading email offers from its partner shops. However, you are under no obligation to take advantage of the promotions. Simply reading the emails will reveal what is being discussed.
So far, the firm has distributed $80 million in benefits to its members.
InboxDollars will also compensate you for a variety of additional activities, including:
Taking part in surveys
Video-recording sessions
Having fun with games
Making use of coupons
You may receive cash back when you buy online via the InboxDollars gateway. New deals are added regularly.
Read also: 22 Amazing Weekend Jobs That Pay Well
4. QuickRewards
QuickRewards doesn't only want you to read emails; it wants you to do tasks as well. So you'll make more money here, as you would at other firms, by participating in several activities.
You may get compensated for completing tasks sent to you through Email. You may make money in various ways and be paid for reading emails.
5. Quick Pay Survey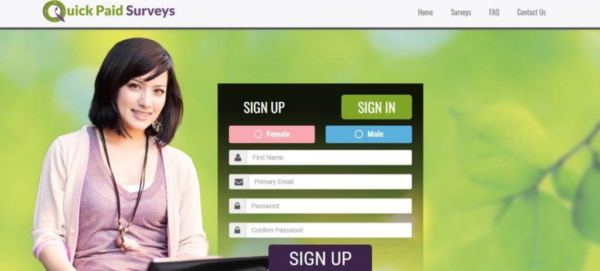 Quick Pay Survey compensates you for reading emails and accomplishing many other tasks on your computer. Every Email you read and confirm will earn you $0.05 in compensation.
When you accomplish activities, you earn GPE points, which reward you. It is important to note that you will not get paid to read emails using Quick Pay Survey if your GPE is zero.
To participate, you must have at least some GPE, which may be obtained via surveys or other activities.
6. Points2Shop
Points2Shop compensates you for reading emails, but their primary interest is doing surveys.
According to the Points2Shop website, they outperform many other survey businesses when identifying the appropriate surveys for which you qualify.
Points2Shop pays out through PayPal and other standard payment methods, such as:
shop gift cards
reading emails
conducting surveys
accomplishing other chores.
Read also: 25 Best Money Making Apps (Apps You Need to Make Money)
7. Paid to Read Email
Paid to Read Email is precisely what it sounds like it is. It is advantageous to read emails. The firm offers both cash and points as incentives.
Your payment may be turned into points, and points can be redeemed in exchange for more paid email subscriptions. You can also use your points to purchase gift cards from participating retailers.
PayPal allows you to request a payment of your remaining cash balance. The smallest sum that may be paid out is $15.
Please remember that receiving your initial reward will take longer than receiving future installments. The extended wait time on your first payment is to assist you in verifying your PayPal account.
8. FusionCash
After you sign up for a free FusionCash account, you will be compensated for reading emails and doing other tasks.
Remember that FusionCash often gives cash incentives to new customers upon registering, so be sure to check the website for the most up-to-date signup bonus information.
9. InboxPays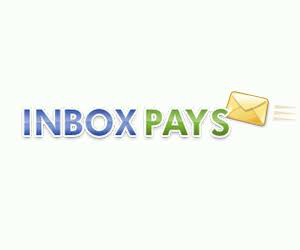 For just reading emails, InboxPays will compensate you up to $25 in payouts for every payment. However, remember that you'll be required to accomplish additional tasks besides reading emails while working for this organization.
10. Learn how to become a virtual assistant
Did you know that you may get compensated for reading emails if you work as a virtual assistant? Virtual assistants are employed to accomplish a wide range of activities for companies and blog owners, among other things.
Check out: 10 Legit Virtual Assistant Jobs: Companies That Pay You (up to $60/hr) to Work at Home