Last updated May. 3, 2023 by Charles Zemub
Trusted Online Money Making Sites( Real Money Sites)
Without a doubt, the possibility of making money online (even enough to replace your 9-5 job) is very much real. The internet is flooded with many websites that promise a means of earning online, however, there are fake ones you should watch out for.
Having a hard time discerning the real ones that pay from the fake ones?
Read this article till the very end as I'll be sharing with you 19 tested and trusted online earning sites that pay real money.
Some of these online money-making sites might require a little investment for a start while others are accessible for free.
1. Proofreading Sites
Some writers are gifted with laser-sharp eyes
Little errors can't seem to escape your glare?
If you are someone who enjoys writing and you can easily spot grammatical errors? Then you have the opportunity to make tons of money proofreading articles.
There are websites that pay you for proofreading articles; their requirements are basically good speaking English abilities and a good grasp of English grammar.
Without a doubt, you can make enough money from these websites just by writing for their numerous clients. And some of them like wordy and kibin are really lucrative. The volume of bucks you can make from proofreading articles is determined by how skillful you are.
You cannot be put off by this because there are opportunities to improve your proofreading skills. Do you know you can earn up to 50 dollars per hour just by proofreading and editing documents?
Becoming a freelance proofreader can be the perfect match for your superhero ability and you also get to make more money from it
What's expected of you as a freelance proofreader is pretty straightforward; examine a transcript, pinpoint grammatical or spelling errors, and remove them completely.
Some legit websites that hire and pay proofreaders for their services include:
ProofreadingServices.com
ProofreadingPal.com
Kibin
Sibia Proofreading
Wordy
Polished Paper
Take advantage of freelancing platforms like Fiverr and Upwork to market your proofreading services.
2. Online English Tutoring Sites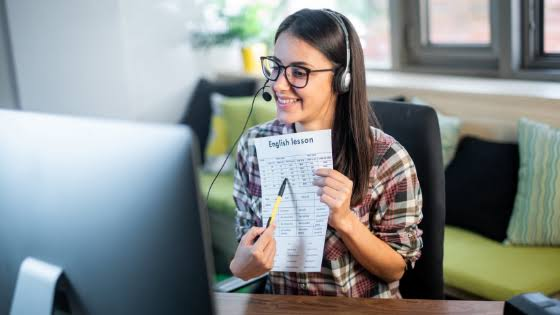 Are you an English Native speaker or speak the English Language perfectly?
Do you have a passion for educating the younger ones?
If both your answers are yes, you can start making money tutoring foreign kids how to speak and write the English Language.
Online tutoring is a great way of earning money online because of its flexibility plus you have control over when you teach.
To get started, you'll need an active Skype account, a pair of headsets, and a working laptop or computer that's connected to fast-speed internet. With all these ready, making a stable income just from teaching the English Language to foreign kids would be easy.
Check out some of these websites that hire online English tutors:
3. Free Trusted Online Survey Sites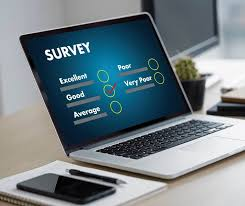 Earn money during your spare time by participating in paid online surveys that only take a few minutes. Various research companies like Swagbucks or Survey Junkie would pay you a token for giving an honest review about certain services or products.
Taking online surveys doesn't require initial capital before you can make money from it, all you need is some free time and a mobile device or PC that is connected to the internet.
Beware of scam survey websites that don't pay after you completed a survey, there are tons of them. Some trusted survey websites that guarantee payment include:
Survey Junkie: Tested and trusted by over 5 million active participants, Survey Junkie is definitely worth trying out. You earn points after successfully completing a survey which can be exchanged for PayPal cash or gift cards. The average earnings on this site are 18/hours. Sign up with Survey Junkie today and start earning!
Vindale Research: One of the highest-paying research companies in the industry. Earnings after successful completion of the survey can be up to $100 depending on the type of survey. The best part is that they pay participants in cash, not points.
Free members can also view information like the length of a survey, completion time, and the price attached to each survey. This helps you to determine the kind of survey is worth participating in or better avoided. Become a member of Vindale Research and start earning big time!
Swagbucks: Apart from being one of the oldest research companies in the industry, they boast of having a large membership base of 15 million active members with over $380 million paid as a reward to its members.
There are also other ways of making money on this site including shopping online, completing promotional offers, searching the web, and watching videos. Join Swagbucks Now to claim a $5 sign-up bonus for new members!
4. Rakuten cashback app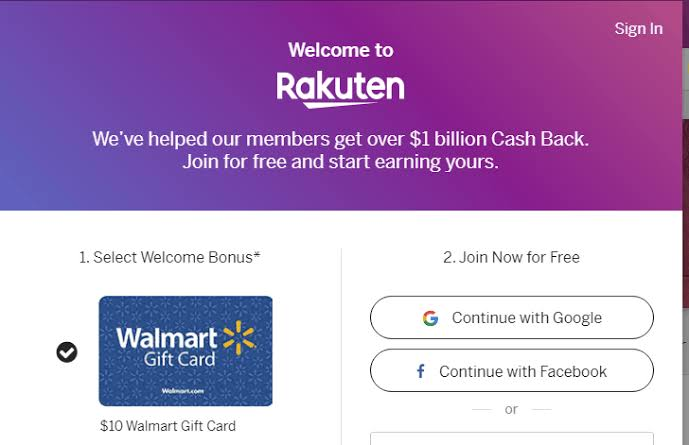 Ever heard of the quote, "Making money is saving money" This is exactly how making money on Rakuten works. Rakuten is a cashback website that offers its users many opportunities to make money.
Rakuten recently provided an app that allows you to earn your cash hack effortlessly. When you want to purchase stuff online, just use the app instead of using the web version.
We noticed that an even better option is that they provide special offers for their app users which is not available in the web version. What this means is that you'll get the best of what Rakuten has to offer!
You can get cashback on practically anything you order including rides. Furthermore, the app allows you to control your entire account.
The app also has a referral program where you get paid if someone signs up on the app using your referral code. Spread the word to your family and friends and earn some cash while at it.
Rakuten also offers amazing discounts, daily deals, and promo codes which save you a lot of money while shopping online. Their cashback option is also available to all users.
Download their mobile app now to claim a $10 reward for new users!
5. Rent Out Your Extra Rooms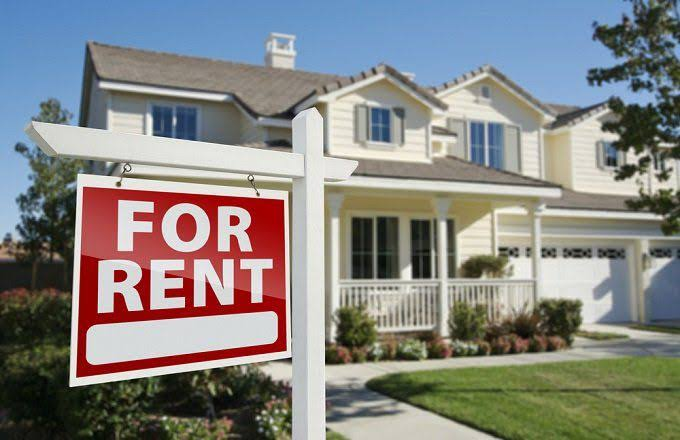 Got some free-living spaces that can lease out? It's time to turn the extra room into a source of passive income by renting it out to guests.
The most typical way to generate money online over time is through renting or leasing your property whether you are living in it or not. Properties such as land appreciation this is an increase in the value of the property.
You can recognize this when you sell it or even rent it out because rent appreciates as much as the property itself. Renting through a good website that guarantees the safety of your house and the individual is very good and you should ensure that, so register with a good too.
This is a great way of earning passive income if you don't mind living with someone else and even better when you're traveling and your house would be vacant for a while.
There are various sites that would help you find people who are interested in renting a room in your house and ensure you get paid for it.
Check out these websites if you have a spare room to lease:
Walk Score
Vrbo
Zumper, Inc.
Trulia
Zillow
HotPads
Airbnb
Craigslist, Inc.
Make sure to screen your potential tenants before leasing any part of your house, this can save you a whole lot of trouble in the future.
6. Food Delivery Sites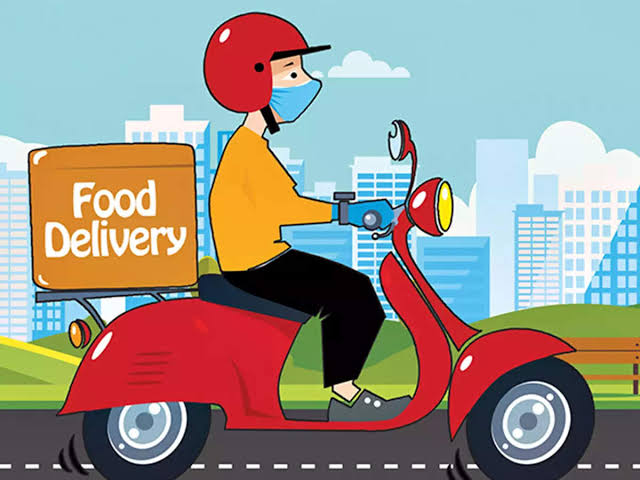 Have some spare time with nothing to do? Make better you of that time earning extra cash helping local restaurants offer home-delivery services to their customers.
There are lots of online platforms that can connect you with local restaurants looking for food delivery services in your area. Without having a delivery van or machine, you can register with a company or get a vehicle on hire purchase.
You can also sign up with grocery and food stores near your area and do the delivery without using any form of mobility. Just know that mobility should never be a hindrance to this money-making venture.
You might consider looking into these websites to start earning extra cash as a food delivery person:
UberEats
DoorDash
FoodPanda
Domino's Pizza
Faaso's
Box8
7. Car Rental Sites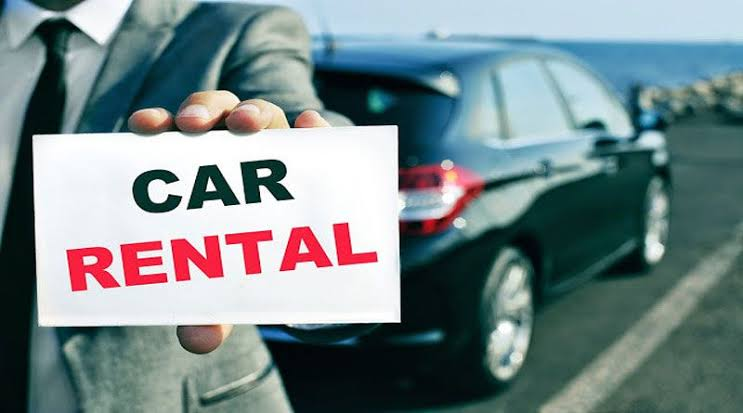 Cars are necessary liabilities that require lots of money to keep and maintain. But what if there's a way to turn your car into an asset that makes you extra money daily?
Renting out your car through a peer-to-peer car-sharing site helps you earn passive income with minimal effort from you. These sites act as an intermediary between you and the lessor. You can register for Uber. At your convenient time, use your car for car-hailing services.
Check out some of the best peer-to-peer car-sharing sites you can trust with your car:
Darenta

Nabobil.no

SocialCar
Turo
Drivermate
GoMore
Getaround
8. Freelance Writing Sites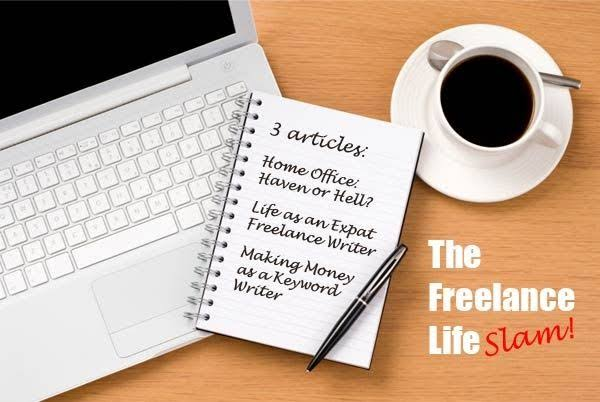 Do you enjoy sitting down to write for hours? Then life as a freelance writer might be the perfect fit for you. You can decide to specialize in one type of writing such as content writing, copywriting, academic writing, creative writing, and so on.
Promote your writing services on popular freelancing sites like Fiverr, work with writing agencies, or content mills like HireWriter and iWriter.
9. Write an e-book to Sell on Various Sites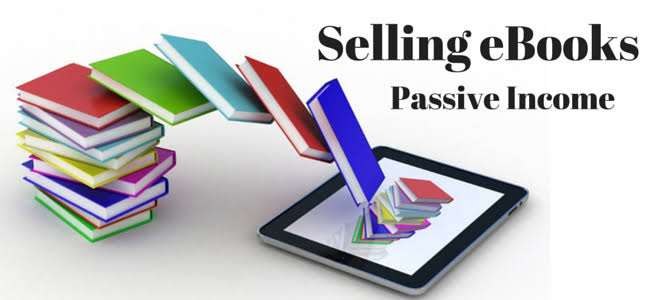 Nothing beats earning passive money online than writing and selling e-books. The best thing about selling e-books and other digital products is, you only have to write it once and resell it as many times as possible.
Check out these sites where you can sell e-books online:
CreateSpace
Amazon Kindle
SendOwl
These sites will allow you to sell your e-books on their platform for a monthly charge (depending on the platform) or royalties every time you sell a book on the platform.
10. Virtual Assistant Sites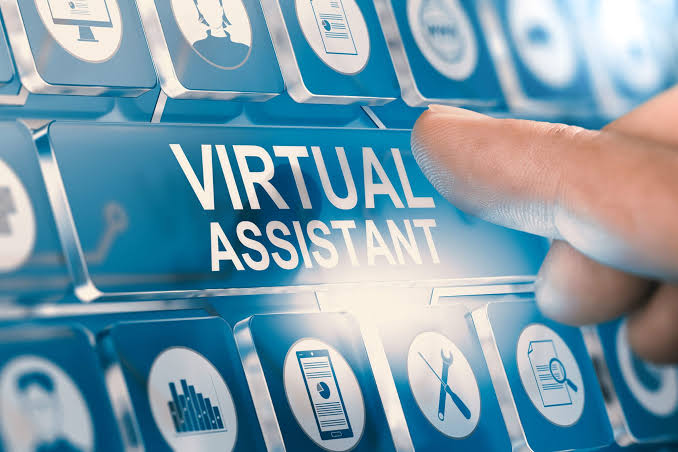 Got a few hours to space daily? Try offering virtual assistant services to busy people in need of assistance with minor tasks and making money working from home. You don't need prior experience to start working as a virtual assistant and you can always learn as you go.
Minor tasks you'll be expected to handle include responding to emails, doing keyword research, managing social media accounts, content creation, setting appointments, and so on.
Sign up with these websites to get started as a virtual assistant:
MyOutDesk
Fancy Hands
Virtalent
HelloRache
The Concierge VA
Handy
Time Etc
Magic
Freelancing websites like Fiverr and

Upwork

, and many more.
11. Your Money-Making Blog Site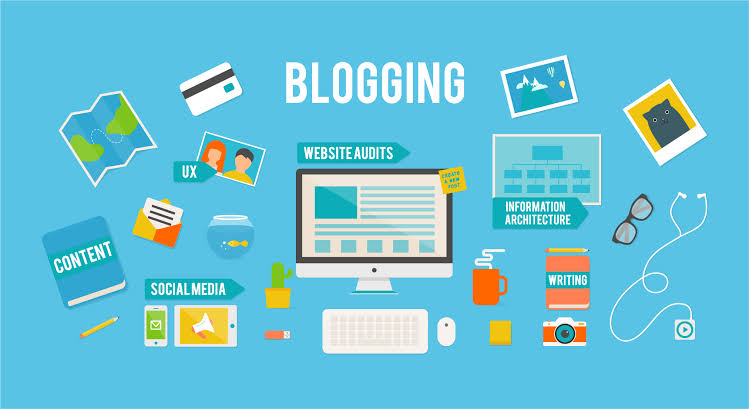 If you ask me about making money online, I'll say go start a blog.
Blogging is one of the best ways you can generate passive income online. Starting a blog might require an initial investment but with a clear strategy and consistent hard work, you can 10x your money back within a few months of blogging.
Making money from your blog can follow various channels like selling digital products, including ads in your post, affiliate marketing, and many more.
Before setting up a blog, you'll need a website hosting provider and Bluehost offers great hosting services for low as $3.95/month. Click here to register with Bluehost!
12. Start an Online Store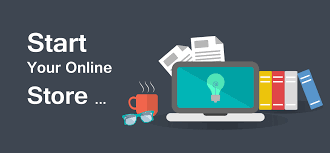 In this 24th century where everything is going digital, online stores are fast replacing traditional brick-and-mortar stores. The best time to create an e-commerce store is now, to sell your product on popular e-commerce platforms to earn passive income online.
Try out these popular websites for your e-commerce business:
Shopify
WooCommerce
BigCommerce
Magento
Ecwid
PrestaShop
Shift4Shop
OpenCart
How much can you make from your e-commerce website?
As much as you can, there is no limit to how much you can make from your online store. There've been cases of people who claimed to be earning up to six figures from their e-commerce business while chilling at a vacation home.
13. Sell Your Photos Online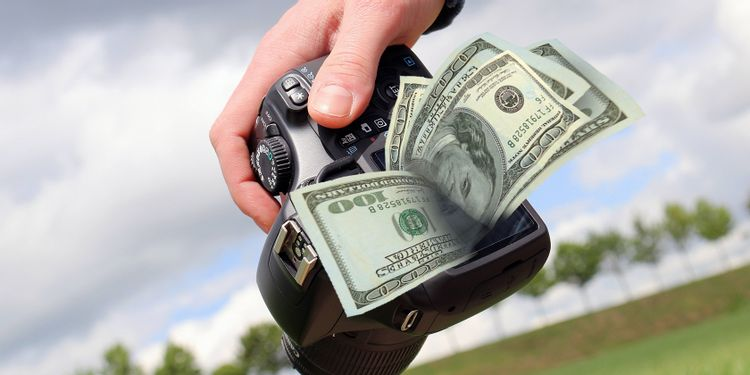 Enjoy taking pictures during your spare time? Why not make money selling your pictures to online photo stock libraries?
It doesn't matter whether you are professional or just doing it as a hobby, all that matters is that you can take good pictures. You don't need to buy a new camera, a phone with a good camera will do just fine.
Sell your pictures on stock photo sites and get paid for your pictures on a monthly basis depending on the platform. Create an account with these stock photo sites if you want to turn your photos into cash:
Alarmy

Shutterstock
Bigstock
iStockPhoto
14. Join Amazon and Become an Associate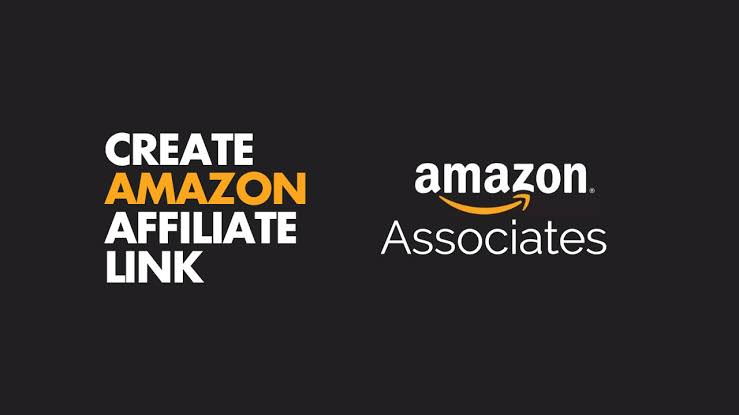 This works exactly like affiliate marketing, someone buys an Amazon product through your affiliate link and you get paid a certain commission each time.
Amazon is a big e-commerce website filled with various types of goods and products you can promote ranging from jewelry, camping materials, toys, gadgets, and the list goes on.
An effective strategy for selling your affiliate product is to set up a niche-specific website or blog, for example, a health and fitness website. You then write product reviews or tutorials about products relating to the niche, integrate your associate link inserted into the post, and you earn each time you sell their product.
Sign up as an Amazon Associate to start earning money selling their product.
15. Earn Residual Income Selling Online Courses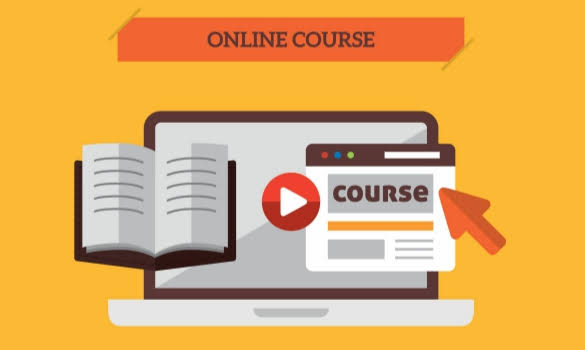 Do you know you can upsell certain skills or topics of interest you are knowledgeable in online and make cool money from it? Selling online courses on reputable sites is one of the easiest ways to make money.
Now you know you can sell your knowledge for some bucks.
Creating an online course isn't as hard as you think, all you have to do is create videos, PDFs, or PowerPoint presentations, put it together in the form of learning material, and there you have it.
Create an account with e-learning sites such as Udemy, Coursera, and Teachable to host your course on their platform.
These e-learning sites come with specific features and tools to aid the creation, marketing, and selling of your course online. The number of students that can buy your course is unlimited and there are restrictions in place that protect your course guides and materials from being stolen.
16. Affiliate Marketing Websites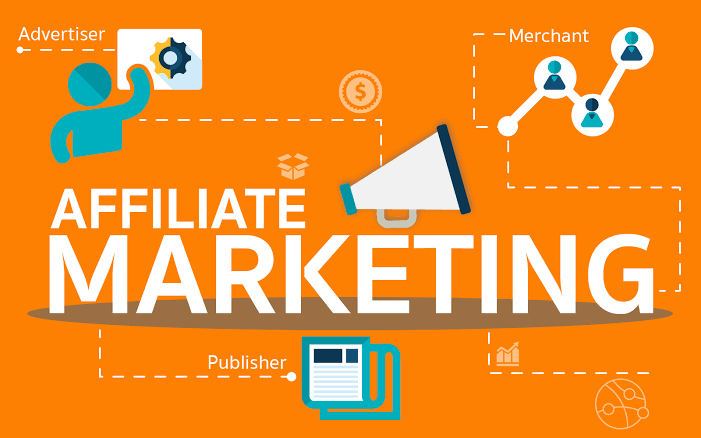 This online-making strategy works the same way as becoming an Amazon Associate, the only difference is that you're not only promoting Amazon products. Many brands have affiliate programs where you earn a commission when someone buys their product through you.
Depending on the product you are promoting, the commission is mostly a one-time or recurring offer. If it's a one-time offer, you only earn the commission once the moment a person buys the product. But in a recurring offer, you still get paid a commission if the person keeps using the product.
Promoting affiliate products can be done through your website, social media platforms, YouTube, and many more.
17. Peer-to-Peer Driving Sites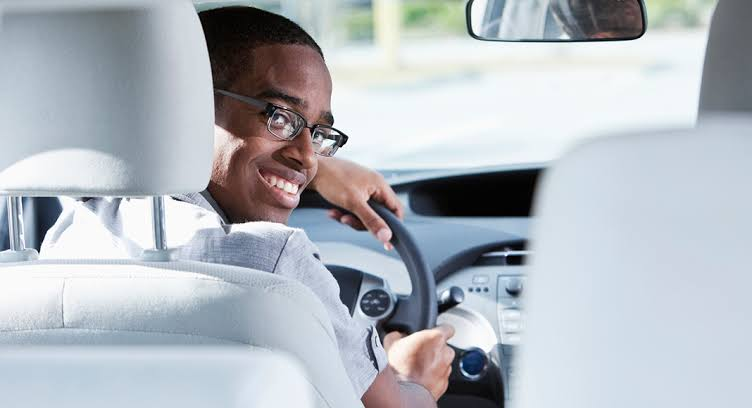 Do you have a car and you've got a driving license? That's all you need to register with a peer-to-peer driving site. You can make money just by driving people to the destination of their choice.
You work based on your schedule and the amount of money you make depends on how much free time you have. Peer-to-peer driving can be a side hustle you do in your free time or a full-time income.
Register with one of these sites today to get started:
Uber
Lyft
BlaBlaCar
Sidecar

Gett

Grab
Registration is easy and you get approved within 24 hours.
18. Slice the Pie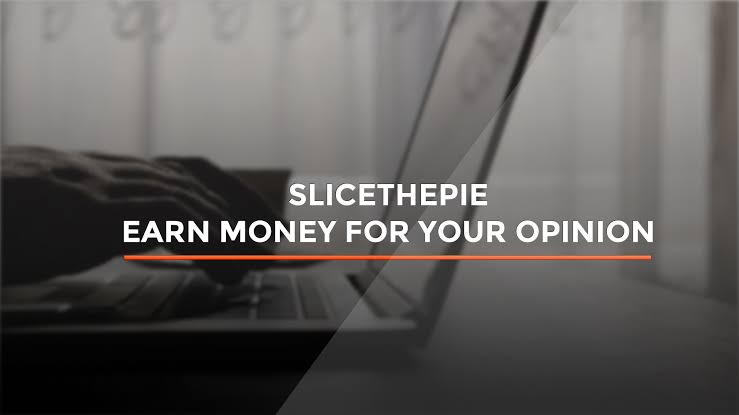 Slice the Pie is a site that pays you to listen to a piece of music and write a review about it. This site doesn't require any form of investment so it's worth a try.
Generic reviews are usually rejected so ensure to write properly thought-out reviews or you won't get paid for them. Avoid grammatical and spelling errors as this also count towards the approval of your review.
Payouts are usually made on Tuesdays and Fridays but you have to reach a $10 payout threshold before you're eligible to request payment. Once you met the payment requirements, you can receive your funds directly into your PayPal account.
Sign up with Slice the Pie today!
19. YouTube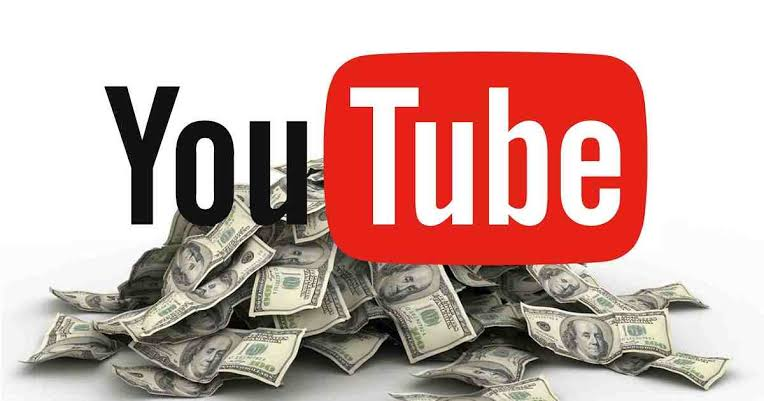 Starting a YouTube channel is another method of making money online where you create and upload videos on YouTube. Your channel can be based on something you have deep knowledge about, a passion, a hobby, or just purely for entertainment purposes any topic or niche.
YouTube now has a requirement you have to meet before you can monetize your channel, you must have reached 1000 subscribers. Once you've reached this requirement, making money on YouTube is very much possible.
Various channels where you can make money on YouTube include sponsored videos, directly from YouTube, affiliate marketing, selling your product, selling an online course, and many more.
Click here to create your first YouTube channel!
Conclusion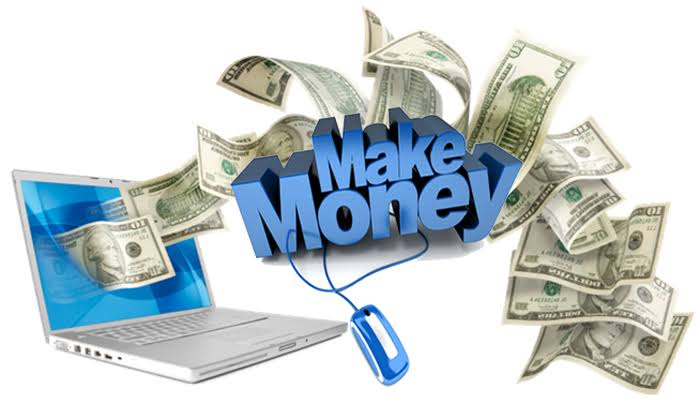 There are millions of more ways to make money online, the ones discussed above are just the tip of the iceberg of the opportunities available to you. To get more online money-making strategies, you can do more research online.
The strategies discussed above applied correctly can be an excellent side hustle or even become your major source of income.
Narrow down your choice to two or three of the options listed in this article and try your hand at it. Don't underestimate the power of starting small and you can expand or add more later on.