Last updated Mar. 12, 2023 by Favour Chinaza
Do you want to start an online business in India? There are numerous web hosting companies in India. It is your responsibility to select the best one. First and foremost, you must ensure that your website is hosted on a secure and dependable web hosting site. This is just as important as registering your domain name and designing your website.
Features of A Good Web Hosting in India
Note that a good web host should provide you with the following;
Speedier website loading and execution, which will lead to more traffic and site visits
24/7 Customer care and support. The web hosting provider should be able to always respond to your complaints and dissatisfaction with any issue on your website.
A higher website uptime. This will make sure your customers can access your website any day, any time. The value you get from the website should be commensurate with its cost. In other words, the website should have utility and deliver good value for your time.
Suppose you are looking for web hosting companies that provide high-speed connections to Indian users. This review will help you make the best decision!
In this article, we researched many Indian-based web hosting companies that provide specialized services to Indian users. Just like the best web hosting sites in UK, the best web hosting in India is ranked by performance, speed, reliability, value for money, and customer support.
Related: Best Web Hosting companies for WordPress Sites (Best hosting websites)
Best Web Hosting Sites in India
1. HostPapa (The best Reliable Web hosting for Indians)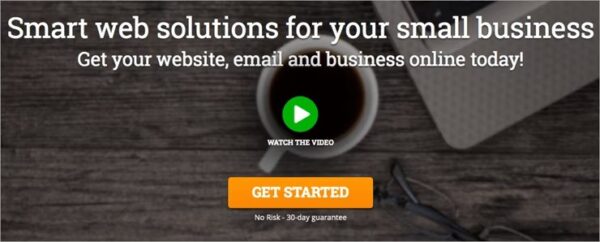 HostPapa, a Canadian-based web hosting company with one of its data centers in India, is first on our list and is recommended for Indian users. Hong Kong, Chicago, Los Angeles, Singapore, Toronto, Spain, Germany, the United Kingdom, France, New Zealand, and Australia are among the other data center locations.
The web hosting service provider only provides four types: WordPress hosting, VPS hosting, reseller hosting, and shared hosting.
With HostPapa, you have access to the following:
a free website transfer/migration
cPanel control panel
reliable servers and technology, optimized speed and performance and
an uptime guarantee of 99.9%.
Their support service is industry-standard, and the contact medium is via live chat, tickets, and phone.
Pros
Secure and dependable business email
Enterprise-grade email plans
30-day risk-free trial
Drag-and-drop website builder.
You will receive a free domain when you sign up for the basic shared hosting plan.
No set-up fees
Tools and apps that are simple to use keep you in complete control.
Free Domain name
Cons
Renewing the plans is costly
Pricing
HostPapa offers a three-tier pricing plan:
Starter Plan: This plan is priced at ₹214.94/month (renews at ₹727.93/month). You get unmetered bandwidth, 100GB storage space, 100 email accounts, and up to 2 website hosting.
Business Plan: This plan costs ₹214.94/month (renews at ₹1,092/month).
You get unlimited of everything plus extra features like:
2x more CPU and MySQL resources and unlimited MySQL databases.Business
Pro Plan: This plan costs ₹870.74/month (renews at ₹1,748.04/month). You get everything in the previous plan with additional
premium Wildcard SSL and SiteLock Detect
Automated Website Backup
Privacy Domain, and more.
They also have a refund policy for dissatisfied customers who request a refund within the first 30 days of their subscription. I know Hostinger is recommended, but try HostPapa now; they have more features.
2. Hostinger (Overall Best Web Hosting For Indians)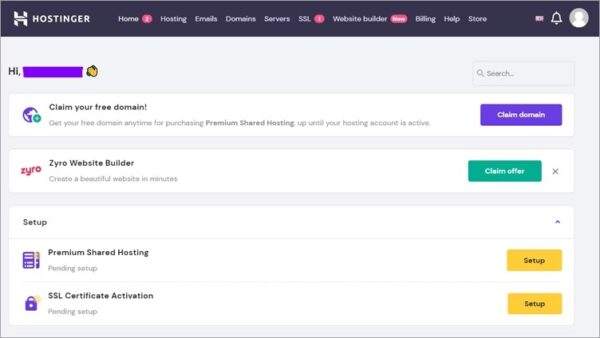 Hostinger is generally one of the best web hosting sites for beginners. Also, it is a well-known and popular web hosting service in India because it is inexpensive, simple to use, and secure. I'm curious why so many other websites recommend it as the best web host for Indians. They have data centers in Singapore, Lithuania, the Netherlands, and the United States.
Hostinger made our list because of its:
global server network
unlimited bandwidth and storage (on all plans)
high-speed SSD storage
MySQL and PHP support and
optimized WordPress hosting, among other things.
However, while Hostinger is well-known, numerous other beautiful WebHosts outperform Hostinger, which many users are unaware of.
They passed our performance test with flying colors, averaging 99.99% uptime. In addition, their support service is excellent, with professionals available 24/7 to handle all of your technical issues.
Pros
SSLs and free domains are available.
The functionality and layout are simple to use.
There are several payment options available.
It includes a plethora of add-ons, templates, widgets, and themes.
Bitninja security and Cloudflare CDN are provided for free.
Server speed and dependability.
Cons
No cPanel
A single shared plan has a limited database.
Hostinger does not come with phone support.
You can't access live child without an account
Pricing
Their hosting plans range from $59 to $219 per month. If you cancel your subscription within the first 30 days, you will be eligible for a refund. After that, you can try out their free trial for a week to see if it is truly what you want.
3. HostGator (Best High-Speed Server Web Hosting for Indians)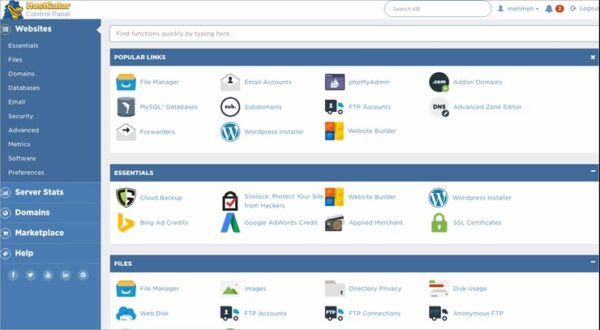 HostGator's service combines domain name registration and web hosting. It also scores high as a good website builder platform. When you purchase their web hosting, they include some free domain names. In addition, they provide excellent website hosting in India on high-speed servers. HostGator data centers are located in India, Utah, and Texas.
With HostGator, you get
100GB transfer and 10GB space (isn't that enough for a beginner?)
free cPanel
automatic backup
99.9% uptime guarantee on their hosting plan
free.net domain name, and
free SSL certificate.
Pros
When you sign up, you get a free one-year domain name.
There are no hidden fees. Control panel that is simple and easy to use.
cPanel is available with WHM Control Panel
FTP access and a File Manager are included.
Free SSL certificate.
Enhanced email management features
Cons
Windows OS is not supported.
There is no premium tech support available.
Pricing
Their monthly pricing range from $99 to $249. If you cancel within the first 45 days of your subscription, they will refund your money within 30 days. This is far superior to Hostinger. You can use the host for a month or more before deciding it's not for you.
4. ScalaHosting ( Best for Cloud-based VPS and Unlimited Sites for Indians)
ScalaHosting is a "not-so-popular" option that provides ultra-high speed and performance that Indians will appreciate. It is not widely known, but that does not mean it does not have appealing features.
Although it is a web host based in the United States, its hosting services suit Indian users. However, they only provide four different kinds of web hosting: WordPress hosting, self-managed cloud VPS hosting, shared web hosting and managed cloud VPS hosting. Ten data centers in Toronto, Frankfurt, Amsterdam, Singapore, San Francisco, London, Bangalore, New York, Dallas, and Sofia support their services.
A deep look into their features shows they offer
free cPanel/WHM alternative with CPanel for unlimited accounts
99.9% uptime guarantee
unlimited websites
email boxes
databases and bandwidth,
security with SShield (against pro spam, DDoS, and Malware)
free daily backups on a remote server
free & effortless migrations
free SSL certificates, and
free CDN for all websites.
The web hosting company provides its customers with round-the-clock "ask-anything" customer service via tickets and live chat. During the testing, we used their tickets, and they were very responsive. Their customer service is above average. The average response time for their ticket service is 15 to 20 minutes, while their live chat response time is a few seconds.
Pros
Every Scalahosting VPS plan includes a dedicated IP address.
All Scalahosting plan includes a free domain.
It has VPS servers with a lot of resources
Free SPanel hosting management platform.
Free security monitoring with SShield
Cons
Renewal fees for shared hosting are increasing.
Pricing
ScalaHosting's pricing is between ₹72.10 and ₹724, depending on the hosting you want and the number of months you are willing to commit to their service. They also offer a full refund for the unsatisfied customer if you cancel within 30 days of purchase.
5. A2 Hosting (Best Uptime and Closest Server Web Hosting For Indians)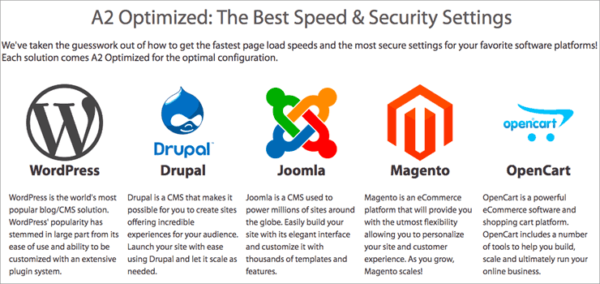 A2 hosting is a popular web hosting provider for Indians that offers quality hosting services like reseller, dedicated, VPS, WordPress, and shared hosting. Unfortunately, they have only four data centers, one in Singapore (the closest server for Indian users) and the others in Arizona, Amsterdam, and Michigan.
With A2 Hosting, you get the following:
free SSL and offline backups
20x faster servers
free site migration
free automatic backup
unlimited SSD, and
bandwidth, among others.
They also offer the customers an uptime guarantee of 99.99%. Their customer support service is via ticket, live chat, and phone.
Pros
With encrypted SSL certificates, you can keep your website secure.
Global data centers
It offers free automated backup.
A single SSL certificate can protect multiple subdomains.
It can create WordPress, Drupal, Magento, Joomla, and Open Cart applications.
Cons
You pay for On-Demand Backups
All plans do not include a Windows server.
The most basic plan is limited to one website and five databases.
Pricing
A2 hosting is a fairly expensive option, and its cheapest plan is priced at ₹223.92/month but can go as high up as ₹748.15/month. There is also a refund policy for the unsatisfied customer if you cancel within the first 30 days of purchase.
6.
BigRock

(Best Web Hosting For Small Businesses Native to Indians)
We like Big Rock and recommend it because it is indigenous to Indians. Big Rock is the first Indian-owned website hosting company we will look at in this review. This web host also provides domain registration services. In addition, they provide colocation, cloud hosting, managed hosting, shared hosting, and virtual private server hosting, among other services.
BigRock currently operates two data centers, one in the United States and one in Mumbai. You have the option of selecting whichever server location you prefer. The one in Mumbai is the obvious choice for Indian users.
Some of the technology and features they offer include:
Distributed DNS infrastructure
Dual Quad-Core Xeon processors
an uptime guarantee of 99.9%, and
a team of professionals in their customer support service.
Pros
Email with a status that is accessible from any device.
It has an easy-to-use control panel.
It has reasonable pricing plans.
Different programming languages are supported.
Cons
Pricing plans are only available at a lower rate if you subscribe for more than two or three years.
Pricing
BigRock is reasonably priced, with their subscription plans ranging from ₹99/month to ₹319/month. In case you end up not liking their services, there is an option for you to cancel within the first 30 days of payment.
7. SiteGround ( Best For Fast Loading Time)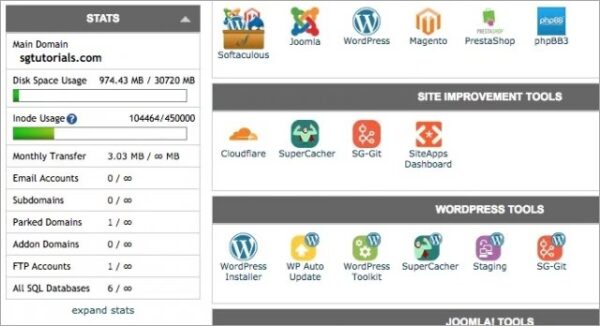 SiteGround is another excellent website hosting option for Indian users. They provide various web hosting services such as cloud hosting, website hosting, shared hosting, and one of best hosting for WordPress sites. They also have a website builder and other helpful tools to help you easily create your website.
They provide high-quality web hosting through data centers in Singapore, Frankfurt, Eemshavel, London, and Council Bluffs. For Indian users, the data center in Singapore is the best option because it is the closest to India.
With SiteGround, you get the following:
a stable page load time of 673ms
guaranteed uptime of 99.99%
extremely fast servers
free daily backups
top-notch customer support, and more.
We are emphasizing stable load page time because some of the other web hostings we tried were slow with website loading time.
Pros
Free daily backup
A free website site builder.
No set-up fees
Cons
Site transfer services are not available with the basic plan.
Pricing
Their cheapest plan is priced at ₹509.27/month and can rise to ₹1,092.25/month depending on the web hosting service you choose. You also get a 30-day money-back guarantee if you feel their services aren't right for you.
Customer support is through tickets, phone, and a 24/7 live chat. The response time for tickets is usually between 15 to 20 minutes.
8. Kinsta (Best For Storage Space and Google Cloud Platform)
Kinsta is well-known and popular for its specialized management of WordPress hosting services. They also claim to be able to assist you with anything related to your website, from set-up to maintenance.
In our review of the best web hosting in India, they have the most data centers—24 in various locations. However, a single site in Mumbai or Singapore is the best option for Indian users.
Kinsta comes with lots of features, including:
next-generation infrastructure
free site migrations
support for the Google Cloud platform
high-security network
guarantee an uptime of 99.9%, among others.
Pros
Analytics ranging from website resources to architecture performance.
Kinsta provides a dashboard with an overview of your website.
It enables you to keep track of important data for each website you own.
You can add unlimited users to your team with this hosting service provider.
A robust and purpose-built WordPress hosting solution.
Cons
The cost of the Kinsta basic shared plan is prohibitively expensive.
Pricing
Their pricing plan starts at ₹2,185.70/month and can go as high as ₹7,286/month, depending on your choice and needs. If you cancel within the first 30 days of payment, there is a full refund for unsatisfied.
They offer 24/7 top-notch customer service with a fast response of about 1 minute and 27 secs.
9. Liquid Web (Best for Shared Hosting for Indians)
Liquid web is the last company on our list of the best website hosting companies for Indian users. Liquid web is not widely known, but it is one of India's top web hosting providers. The web host's specialty is its shared WordPress hosting services. Unfortunately, they only have five data centers in the United States and Europe.
With Liquid Web, you get:
free website backups
unlimited email accounts
a website builder
automatic update and
test of plugins, and many more.
The web hosting provider also offers a 100% uptime guarantee. Customer support is via email, phone, tickets, and a 24/7 live chat.
Pros
You can create an email address for your website.
Allow complete access to both the database and the server. Hosts control who has access to the server.
It enables the installation of any third-party app.
You can configure different types of authentication for your website (s).
Connect your domains to your web hosting.
Cons
Liquid web does not provide shared hosting services.
Pricing
Liquid Web hosting services are priced between ₹1,384.34/month to ₹7,941.75/month. Requests for refunds can only be placed within 5 business days after payment.
How to Choose the Best Web Hosting in India
Choosing the best web hosting in India that provides guaranteed uptime and a slew of other essential hosting features is just as important as selecting the right CMS for your business. However, with so many web hosting companies in India, making the right choice can be difficult.
● The Control Panel
Another sign of the best web hosting company is providing customers with an easy-to-use cPanel. A user-friendly Control Panel is critical because it allows you to manage and change your website. Without it, you will be dependent on the technical staff of the hosting company to make even minor changes. Check to see if a hosting company includes a Cpanel with the purchase of a hosting plan. If not, you should select a hosting provider from the top 10 best web hosting in India that offers cPanel support.
● Disk Storage
This criterion may not be worth considering for a new blogger or a small business. However, for those who run larger websites with a large number of media files and other large data files, running out of disk space can be a real problem. As a result, while 'unlimited' disk space is a marketing ploy used by all web hosting companies, you must understand what 'unlimited' means. So, before purchasing any Web Hosting plan, one of the best ways to choose the best web hosting company in India is to read the "Fair Usage Policy" mentioned on the hosting company's website.
● Domain Registration Service
Having your domain and hosting together is beneficial for ease of management. Furthermore, some of India's best hosting providers, such as HostGator, offer free domain registration by purchasing a web hosting package. To learn more, read this HostGator Review. This will assist you in saving money. As a result, while it is not a must-have feature, look for a web host that provides domain and hosting management.
● Processing Speed and Capacity
A hosting server's processing power (CPU) determines how quickly a query or request is processed. Typically, on many hosting plans in India, where multiple websites are hosted on a single server, if the resources are not well allocated, your site's performance may suffer as the server slows down due to too many processing requests from other websites. Therefore, you should consider how much processing power your business website requires for smooth website performance. This will assist you in selecting the best web hosting package from the list of the best web hosting in India.
● Email And SSL Service
Another important consideration is that most of India's best web hosting providers provide Email and SSL services. While email hosting ensures that you have a personalized email address for your business, an SSL Certificate is critical for the security of your site. It is because it helps secure sensitive data such as credit/debit card details, customer information, and other private information.
● Customer Service And Technical Support
How easily can you get expert information from your web hosting provider if you ever have a technical problem? Do they provide customer service around the clock? This is critical because if your website goes down for any reason or if you experience any technical difficulties, an experienced tech support team will ensure that your website is back up and running in no time.
Your web hosting provider must meet these and other requirements before you consider using their services. It's a huge plus if your web hosting provider provides 24/7 customer support via phone, live chat, ticketing system, etc. This would ensure that assistance is available whenever you need it.
● Auto Script Installers
While auto script installer is a standard feature provided by all global and Indian web hosting companies, Auto Script Installers such as Softaculous make installing web applications such as WordPress easier while providing you with a slew of other benefits. It is a must-have feature, so ensure it is included in your hosting package when choosing a web hosting service provider.
● Driver Type
This is another feature to consider when comparing web hosting providers. There are two kinds of drivers: Solid State Drive (SSD) drivers and Hard Disk Drive (HDD) drivers (HDD). While most hosting providers offer HDD storage due to its low cost, SSD storage is a better option for better site performance. 666669 SSD is now included with all of India's best web hosting plans. SiteGround is one such example. To learn more, read this SiteGround review. As a result, this is another factor to consider when choosing a web hosting company in India.
● Server Reliability/Uptime Scores
Redundant servers and low uptime can impact your site's functionality and performance, harming its ranking and traffic. As a result, when choosing an Indian hosting company, it is critical to check what server infrastructure a web hosting company provides. In addition, check their uptime score as well to avoid any unnecessary problems in the future.
● Server Location
For the best experience, choose a web host with servers in India, the United States, or neighboring Asian countries. The closer the data center, the faster the load time and the higher the uptime. Server Uptime and Speed: This should be one of your top priorities when choosing a web hosting provider. Websites with a lower bounce rate have a faster load time and uptime than slow websites.
● Pricing
While it is industry standard to provide a lower introductory sign-up price, it is important to note that the renewal cost is slightly higher. For example, if the hosting sign-up fee is between $1 and $4, depending on the package you select, the renewal cost will almost always be double the sign-up price.
However, when selecting the best web hosting provider in India, you mustn't base your decision solely on the price quoted but rather purchase a web hosting plan that best suits your business needs.
Furthermore, almost all of India's top web hosting companies provide hosting coupon codes that can be used to get a discount on hosting, domains, and other web-related products.
● 100% Money-Back Guarantee
Your ideal web hosting provider in India should provide a 30-day money-back guarantee. However, some of the best hosting companies in India provide up to a 60-day money-back guarantee. Others, such as InMotion hosting, provide a 90-day money-back guarantee, which is pretty awesome!
Before you sign up with a web hosting provider in India, it is critical to check their refund policy, as failing to read the finer print can land you in hot water later on. Also, before purchasing a hosting web package, read the refund policy to learn about cancellation fees and other extra costs because the GST in India is non-refundable upon cancellation.
Should I host my website from a Local Data Server Within India?
It is best to host your website from a server close to your audience so that it loads faster for them. For example, if most of your visitors are in India, you should choose a web host that has a data server in India.
Even though some Indian hosts, like BigRock, offer decent speeds, we'd recommend going with a reliable and ranked international hosting companies like Hostinger, which has a server in Mumbai and provides better support around the clock. If most of your audience is in Asia, you can use Hostinger's server in Singapore, which is one of the most connected places in the region.
Which WordPress Hosting is Best for Indians
WordPress, one of the most well-known and user-friendly content management systems, is the first choice of most developers and businesses when creating a blog or a website. Numerous web hosting companies in India provide excellent WordPress hosting services. However, the top WordPress hosting service providers are Bluehost, HostGator India, and BigRock.
WordPress.org recommends Bluehost as a hosting provider. It provides exceptional WordPress hosting with many features, including increased security and 1-click WordPress installation.
WPEngine, SiteGround, iPage, InMotion hosting, and other top WordPress hosting providers are also available. These provide various hosting plans as well as a variety of essential web hosting features.
Related: 27 + Best Web Hosting Services Providers (Ranked)
Bottom Line
Making the right choice when it comes to where to host your website is no easy feat. You have to look before you leap or risk getting stuck in the nightmare of a bad web hosting provider. Your domain name may be the best, but with bad web hosting, you can have security issues or loading time, which can frustrate and chase away many users from your website.
For Indian users, you should only pick a web host with a data center in Asia or the US—in India, even better. This has many advantages in terms of utilization, bandwidth, access time, etc. Also, it would be best to choose a well-known web host because these hosts aren't popular for no reason. There are also many other great web hosting choices suitable for Indian users, but beware of below-standard web hosting that offers poor hosting services.
Frequently Asked Questions
Q: How much does web hosting cost in India?
Indian web hosting companies are significantly less expensive than international web hosting providers. For as little as 99 rupees per month, you can get the best web hosting in India for your website. However, it is important to note that most starter plans include limited resources, which will be insufficient if you have a large website or a high volume of website traffic. Thus, to select the best hosting provider, you must consider your website's requirements rather than solely on price.
Q: Can I host my Indian website for free?
You can use one of the many free web hosting services to host your website. But there are always limits on how well they work, and you usually have to put ads on your website (which you have no control over). You should avoid using a free service to build a successful website and make money from it. A web host you can't count on can be a big problem if you have an online business.
Q: Which server location is best for Indians?
You should choose the closest server location. As a result, Indian cities such as Mumbai are the best server locations for the Indian website. If it is unavailable, Singapore or the nearest Asian countries are the best options.
Q: What should I consider when choosing the best web hosting in India
When selecting the best web hosting in India for your website, some of the most important factors+ are uptime, storage, and bandwidth. Another important factor is website security, so choose a hosting company that provides cutting-edge security tools to help you keep your site safe from Malware, spam, hack attacks, and other threats.
Another factor to consider when choosing a web host is dependable customer support. Check also to see if they provide essential tools, features, and add-ons for the proper operation of your website. To learn more, read this blog post about the top factors before purchasing web hosting.
Q: What Web hosting provides support in Hindu?
A few international web hosts, like Hostinger and Bluehost, offer great hosting services and quick customer service in the local language. If you don't want to use a big company, you could use a local one like BigRock or GoDaddy. However, we've found that their customer service isn't as good.
Q: Why is data center location important for web hosting in India?
The data center is important because it ensures a faster loading speed for your website. Therefore, you should choose a data center close to where your website visitors live. The closer the data center, the faster the ping times and, consequently, the more quickly your website loads. This helps you avoid downtime and provides speedier server performance.
Q: Can Indians code their website free of cost?
Yes, but you can code your website for free if you are familiar with HTML, PHP, JavaScript, CSS, jQuery, and MySQL. Otherwise, you can create your blog with popular CMS such as WordPress, Joomla, or an eCommerce platform with Magento. In addition, you can opt for free web hosting plans and then go through the stress of coding your website.