Some of the links in this article are "affiliate links", a link with a special tracking code. This means if you click on an affiliate link and purchase the item, we will receive an affiliate commission.
The price of the item is the same whether it is an affiliate link or not. Regardless, we only recommend products or services we believe will add value to our readers.
By using the affiliate links, you are helping support our Website, and we genuinely appreciate your support.
Last updated Jun. 9, 2022 by Jessica Green
As customers are using more platforms to communicate with your business, it becomes important to adopt a help desk software that effectively manages your customer relationship.
But an internet search of "Help Desk Software Platform" will reveal hundreds if not thousands of help desk software. So how do you filter through them all to find the best?
Jira Software
JIRA allows for a fast flow of information among teams to enable the fast detection of incidents when they occur.
But first, what's a Help Desk Software?
A help desk software is a tool used by customer service units and IT team to streamline the customer relationship management process of businesses.
With this tool, you can automate manual tasks and get job done faster.
Review of the Seven Best Help Desk Platform
ATLASSIAN JIRA Help Desk Software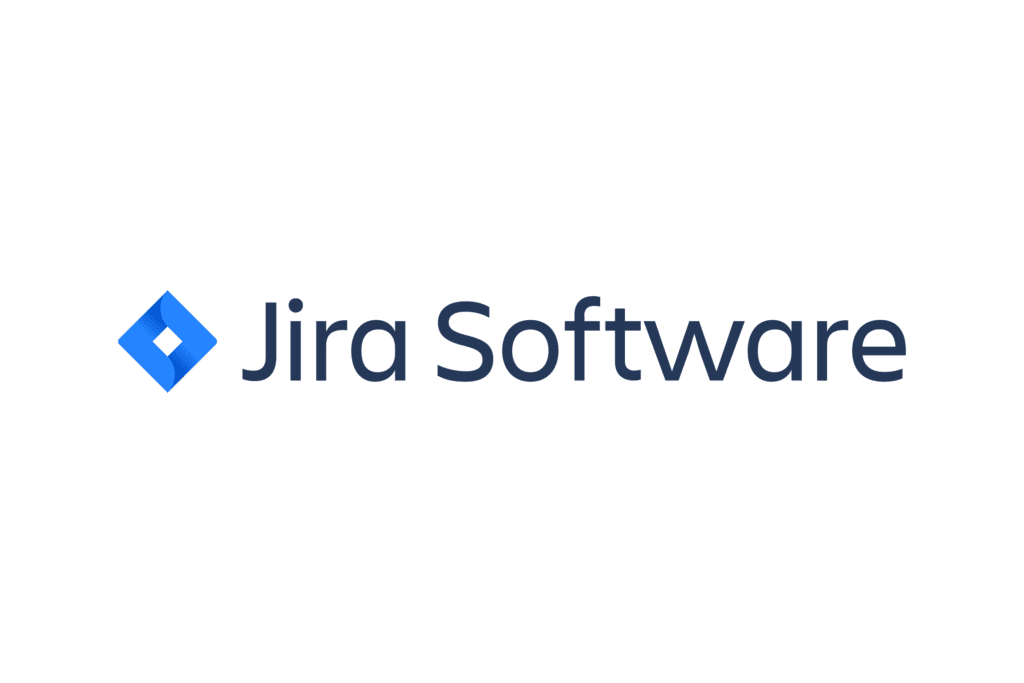 JIRA service desk is a help management software developed by Jira in 2013. But to enable teams deliver a more exceptional service experience, JIRA introduced the JIRA service management software that carries out all the advanced feature of a JIRA's help desk and even more.
So if you want a help desk software with a powerful IT service management tool, then go for JIRA.
Key Features of JIRA
1. Request management: This feature enables you to fulfill thousands of customer's requests through automation. It also enables you to customize request type forms.
2. Incident management: JIRA allows for fast flow of information among teams to enable the fast detection of incidents when they occur.
This feature comes with an incident swarming and on-call alerting functionality to enable the smooth resolve of issues.
3. Problem management: This feature detects problems and show them to you in their order of priority. First, it identifies problems with great potentials of causing major damage to your customer service activities, and then it gives you a detailed analytics of the root cause of it.
This feature also have a problem reporting functionality that gives you an overview of recurring issues, new issues, and the number of same-type issues.
4. Change Management: In the case where a change occurs in your workflow process, JIRA allows you to better manage these changes.
It also allows you to integrate CI/CD tools, and Confluence – tools which allows for effective change management.
5. Asset management: With this feature, you can mange asset, track assets, discover assets, review assets, and migrate or federate assets.
6. Configuration management: this feature gives you an insight into the infrastructure that supports a service or application. It shows you the later-stage effect of a change to enable you to anticipate risks.
7. Knowledge management: This feature thrives to reduce the number of requests your team receives by enabling a knowledge base section and online forums where your team members can post how-to articles, FAQs, and more.
8. Queues: This feature presents customer's request in a queue format in order to give you a clear vision of what is to be prioritized.
9. SLA management: This feature enables you to set and manage goals on how you mange customer issues. With SLA, you can set and track goals like "respond to all request with two hours".
10. Analytics & Reporting: This feature enables you to view the progress and status of the activities carried by your team.
11. Apps and integration: JIRA has an app market, where you can get apps to integrate with the JIRA service desk.
You can also integrate a customer relationship management software (CRM) with JIRA service desk.
JIRA Pricing Plan
JIRA has a four pricing plan which includes a free forever plan. The standard plan costs $20 per agent and the Premium plan costs $45 per agent.
The Enterprise plan is quotation-based.
Zendeck Support

Zendesk support is best known for having the best ticketing system that enables you to deliver stellar customer experience.
Key Features of Zendesk Support
1. Live chat and messaging: With Zendesk, you can offer one-on-one customer experience to your customers.
The live chat feature allows customers to communicate with your team and send requests while surfing through your site or app.
The messaging feature contains typing indicators, read receipts, and chat group functionality.
2. Custom views: This feature streamlines your ticket management process by enabling you to group tickets into lists or queues. This feature also gives you complete control over how you view tickets.
3. Self-service option: This feature reduces the volume of tickets your team receives by providing a self-service solution for customers to get the help they need.
The self-service options provided by Zendesk include Knowledge base or help center, community forums, customer portal, FAQs pages, and more.
4. Integrated voice software: You can resolve complex customer issues by integrating your favorite call center solution into Zendesk, and using it to communicate directly with customers.
5. Analytics and Reporting: This feature measures customer interaction with your team, and gives you a performance report through charts.
6. Collaboration tools: Zendesk makes it easier for your internal and external team to collaborate on tasks by providing tools such as Side conversations, Skills-based Routing, Connect, Light agents, and more.
7. API, SDKs, and app integration: Zendesk App Marketplace permits you to integrate your preferred apps with Zendesk help desk software.
8. Automated Routing: This feature gathers your customer information, and then uses it to ensure that the customer request gets to the right agent who can resolve it.
9. Custom Branding: This feature enables you to brand your help center and your agent interface.
10. Omnichannel support: With this feature, you can offer a stellar customer experience across multiple communication channels while remaining consistent.
Zendesk Support Pricing Plan
Zendesk Support offers three pricing plan, and they all come with a 30-day free trial period.
The Support Team plan costs $19/month per agent.
The Support Professional plan costs $49/month per agent.
The Support Enterprise plan costs $99/month per agent.
Zoho Desk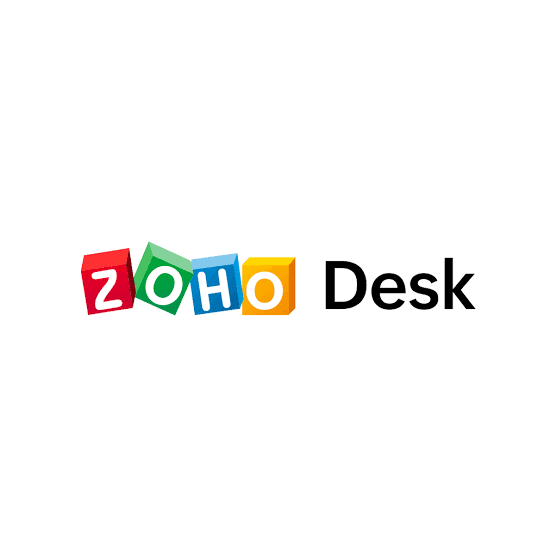 Zoho Desk is one of products offered by Zoho. This product provides help desk ticketing function that optimizes the customer service activities of your team.
Key Features of Zoho Desk
1. Ticket Management: Zoho's ticketing software enables you to manage customer issues however they reach out to you.
It also enables you to assign tickets, collaborate with multiple teams when resolving issues, automate processes, and detect anomalies.
2. SLAs & Escalations: Zoho's Service Level Agreements (SLAs) enables you to set time goals for tickets. It also gives you an insight into the status of a ticket, the channel the ticket came from, and tickets that needs to be prioritized.
With Zoho, you can set rules on when a ticket is due for escalation.
3. Customer Happiness Rating: This feature gives your customer the opportunity to reveal their thoughts on the customer service you offer, and it also gives you an insight into your team performance.
4. Scheduled Reports: Aside from providing you with a Report and Analytics feature, Zoho also allows you to send reports to internal and external team members, as well as Non-Zoho users.
You can also schedule how often the reports are sent.
5. Artificial Intelligence: Zia is Zoho's AI-powered assistant that shares information from knowledge base to customers. This AI-powered function also adds tags to tickets, perform sentiment analytics on customer conversations, assist your team in replying customers, and alerts your team of any anomalies.
6. Agent Empowerment tools: This feature offers tools that boosts employee's productivity.
The agent empowerment tools it offer include ticketing efficiency tool, collaboration tools, response editor, and work modes tools.
Zoho also allows for CRN integrations.
7. Reports and Dashboards: Zoho's reporting dashboard comes with features such as timed-based reporting, Employee's scorecards, and ticket overview.
With Zoho, you can also view the number of traffic accumulated by your solution articles.
8. Self-service: Zoho offers a Do-It-Yourself feature that allows you to install self-service capabilities such as knowledge base and community forums where customers can get the information they need to solve their problem.
Other features include multi-brand help center, live chat, telephony, email, and more.
Zoho's Help Desk Pricing Plan
Zoho desk offers four pricing plan. The Free plan cost $0, the Standard plan costs $12/month per agent, the Professional plan costs $20/month per agent, and the Enterprise plan costs $35/month per agent.
They all have a 14-day free trial period.
Freshdesk

Key Features of Freshdesk
Freshdesk offers four main functionalities which will be reviewed below.
1. Ticket Management: With this feature, you can track and manage tickets, discover if multiple agents are working on the same task by mistake, set time goals for resolving a ticket, format replies, check the status of a ticket, detect a thank you reply, and automate processes.
You can also identify tickets to be prioritized.
2. Collaboration tools: This feature allows you to collaborate with team members to solve a ticket issue, link related tickets together, and break tickets into smaller parts that can be resolved by different team members.
3. Omnichannel Support: Freshdesks also allows you to convert emails into trackable tickets, convert calls into tickets, and communicate live with web visitors.
You can also integrate your social media accounts into Freshdesk, after which you can manage it from the desk.
5. Self-service: This feature allows you to create help centers, a knowledge base, forums, and more.
6. Employee's Productivity tools: Freshdesk comes with a lot of built-in tools that give a helping hand to your employees as they deliver customer service.
With Freshdesk, you can easily allocate tickets, chats, and emails to agents based on their skill.
7. Customization: Freshdesk gives you total control over the look of your support portals, ticket form, URL, and more.
Freshdesk's Pricing Plan
Freshdesk offers two types of pricing plans. The Support Desk plan comes with prices that range from $0 to $79/month per user when billed annually.
The Omnichannel plan comes with three pricing plan which ranges from $29/month per agent to $99/month per agent.
Salesforce Help Desk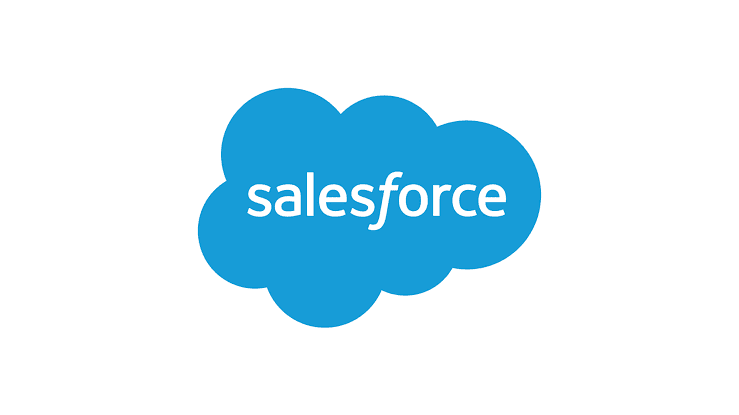 Salesforce help desk is a product from Salesforce that provides advanced help desk features suitable for small businesses.
Key Features
1 Customer 360: This feature brings your service, marketing, sales, IT, and commerce team together in a place where they can have a shared view of customer data.
This enables them to easily access the data they need to carry out their services.
2. Customization of Customer Support Experience: Salesforce give you control over the customer service you provide by allowing you to configure your workflow and connect with apps from the salesforce app marketplace.
3. Case Management: Regardless of the communication channel used by a customer, Salesforce ensures that no two agents work on the same case by accident.
One advanced tool in this feature is the Service Level Agreement tool (SLA).
4. Reports and Analytics: With Salesforce help desk software, you can gain insight into your team's performance, chatbot's performance, and customer service performance.
5. Agent Dashboard: Salesforce provides your team with a dashboard that has a comprehensive view of conversation history and every other data you need.
6. Einstein: Einstein is an AI-powered feature of salesforce that comes with features such as Einstein Vision, Einstein language, Einstein predictive builder, Einstein Bots, and Einstein discovery.
Other features include Omnichannel routing, 3rd-party integrations, self-service, call center management, workflow automation, asset management, and knowledge management.
Salesforce Pricing Plan
Salesforce offers four pricing plans.
The Essential plan which offers an all-in-one sales and supports app comes at the cost of $25/month per user.
The Professional Plan comes with a CRM feature at the cost of $75/month per user.
The Enterprise plan has a customizable CRM feature and costs $150/month per user.
The Unlimited feature costs $300/month per user and has an unlimited CRM power.
Add-ons on Salesforce help desk software incur additional charges.
SysAid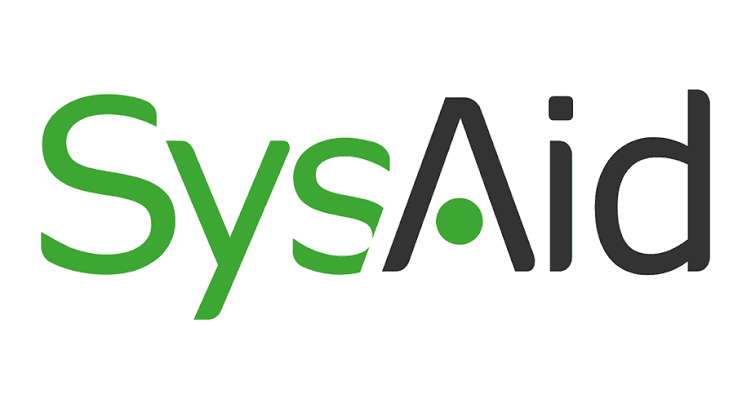 This help desk is an IT service automation software that heavily relies on automation to get your customer service task done faster.
It's one of the top IT service desks in the market, and it offers relevant features capable of taking your customer service to the next level.
Key Features of SysAid
SysAid offers countless features that can be categorize by their function.
1. Productivity: Some of SysAid's tools are aimed at boosting the productivity level of your team.
These tools include asset management tools, ticket automation tools, self-service tools, automated reporting, and Cloud or On-Premises deployment tools.
2. Information Technology Service Management Functionality: Tools under this function enables your team to perform work faster and better.
Tools under this functionality include ITIL package, workflow automation, third-party integration, BI analytics, Business value dashboard, and advanced customizable fields.
ITIL package: SysAids features all come with an ITIL package that standardizes and streamline work processes.
BI analytics: This feature gives you a birds-eye view of your performance. It shows you hidden data and enables you to share data.
Business value dashboard: This dashboard enables your IT department to view the impact of their activities on your business.
Other features include third-party integrations, advanced custom fields, automated reporting, task automation, self-service, ticket automation, and more.
SysAid's Pricing Plan
SysAid's Pricing plan is quotation-based. There is no fixed pricing plan. The amount you pay for a plan depends on the functionality your business needs.
To get a price quote, contact the SysAids team.
Proprofs Help Desk Software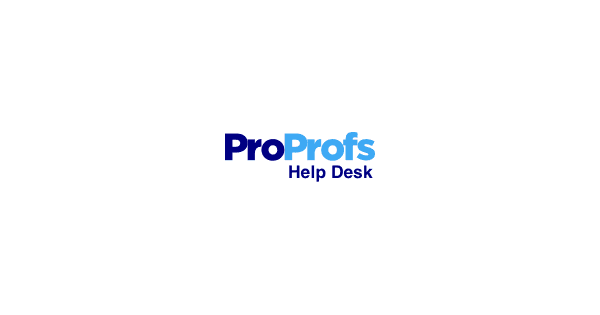 ProProfs is a help desk software that enables businesses of all sizes to track tickets, prioritize tickets, issue canned responses, and communicate with customers.
Key Features
1. Inbox Management: This feature brings all inbox messages to one place thereby ensuring that you never miss responding to an inbox. It also allows you to check the status of a request and the person working on resolving the request problem.
2. Ticket Management: This feature enables you to customize your availability periods, break down parent tickets into child tickets, export tickets, identify and add spam messages to a spam list, bookmark tickets, recover deleted tickets, and collaborate.
3. Reports and analytics: Proprofs allows you to view data on your team's performance, the time it takes your team to respond to a request, the level of your customer satisfaction, and more.
4. Team Management: With Proprofs, you can create teams and assign them roles, check ticket history, allow communication between agents, and insert private notes to tickets.
5. Omni-channel support: Regardless of the channel used by customers in communicating with your business, Proprofs allows you to view all their requests from a single dashboard.
Proprofs also enables you to convert calls and live chat messages to tickets.
6. Customer support: Proprofs allows you to create delightful customers by enabling file transfer during a conversation with customers, self-service function, and SLA management.
7. Help Desk Automation: With Proprofs, you can automate your responses to customers, and the email notifications you send to customers and team members.
Proprofs also enables you to automate all of your workflow processes.
8. Customization: Proprofs allows you to add more details to a ticket, add labels to a ticket, remove Proprofs branding, and add your business logo to your help desk.
Proprofs Pricing Plan
Proprofs's help desk offer three pricing plans.
The free forever plan costs $0, the Essentials plan costs $15/month per user, and the Premium plan costs $25/month per user.
All pricing plan offers a 15-day free trial period, and all plans include multiple chat sessions, file transfer during responses, canned responses, ticket labeling, private notes attachments in tickets, customer typing status, ticket history, and chat transcripts.
Sprinklr Help Desk Software

Sprinklr is an AI-powered help desk system that provides businesses with needed tools that accelerate customer service activities.
Trusted by leading brands like Samsung and Cisco, Sprinklr offers features such as ticket management, workflow automation, ChatBot, multi-channel support, self-service function, reporting/analytics, sentiment analytics, and more.
Sprinklr has no set pricing plan. It offers a free trial, but it is a quotation-based plan. To get a pricing plan, contact the Sprinklr team.
HIVER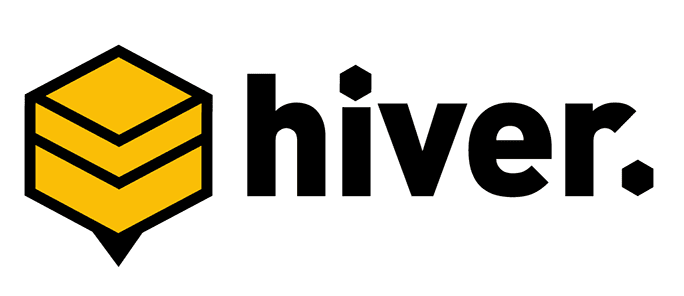 Hiver is a Gmail-based help desk solution that enables businesses to deliver a stellar customer experience right from the Gmail app.
From the Gmail interface, Hiver allows you to carry out help desk functions such as shared inbox management, workflow automation, reporting and analytics, SLA management, and more.
Hiver has no free forever plan, but its three paid plans come with a 7-day free trial period.
The Lite plan costs $15/month per user, the Pro plan costs $39/month per user, and the Elite plan costs $59/month per user.
Frequently Asked Questions (FAQ)
What are the benefits of a Help Desk System?
The use of a help desk system in your business's customer service unit ensures efficient tracking of service requests, improved customer relationship, and a strong brand reputation.
Is there any Free Help Desk Software?
Yes! There are lots of help desk software that offers their services for free, and there are also many other software that comes with a free version.
Some of them include Hubspot, Jira, Zoho desk, Freshservice, Proprofs, and more.
Can I use Help Desk Software as a beginner?
Absolutely! Many help desk software possesses an intuitive interface that enables you to get the hang of what you are doing even if you are a total beginner.
What are the features I should look out for when choosing a Help Desk Software?
When choosing a help desk software, key features you should look out for include ticket management, integrations, automation, analytics feature, collaboration tools, self-service features, and omnichannel support.