Last updated Mar. 12, 2023 by Peter Jakes
Running a business isn't easy. There are many things to consider, from managing employees to ensuring you're properly accounting for your expenses.
But it can be even more complex if you're not doing it right, especially if you don't have the right tools.
Fortunately, plenty of accounting software options can help make your life easier, from tracking sales to analyzing your finances.
If you're looking for an accounting software solution that works best for your needs, here are 12 options we think will fit just right.
Xero
Xero is the best accounting software for business. It's a cloud accounting solution that companies use by over 1 million businesses worldwide, including small to medium-sized companies, startups, and large organizations across multiple industries.
Xero is a complete accounting software solution that lets you manage all aspects of your business accounts in one place, including cash flow and budgets, track expenses; record sales with invoices and estimates; generate professional reports; manage inventory based on stock levels, process payroll using direct deposit or paystubs; reconcile bank statements and credit card transactions pay bills through bank or credit card payments (including PayPal); view financials on mobile devices via an app for iOS or Android operating systems (OSes) or through an online dashboard at any time of day from anywhere in the world using the internet access.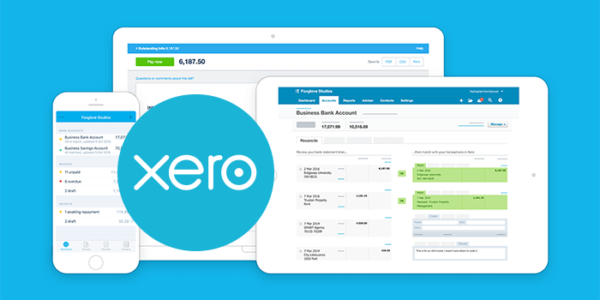 QuickBooks
QuickBooks is the most popular accounting software for small businesses and large corporations.
It's also used by accounting firms, accounting students, accounting teachers, and even software developers who want to ensure they're building their products with the needs of QuickBooks users in mind.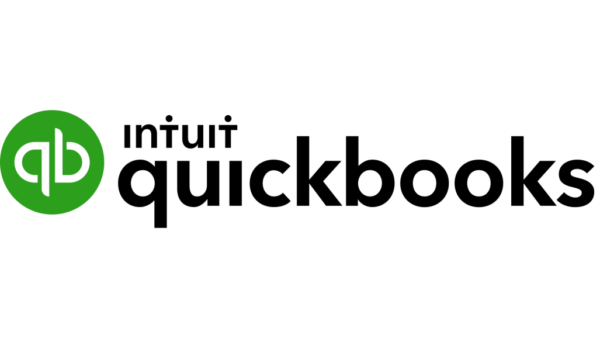 Freshbooks
Freshbooks is a cloud accounting software. It has a simple interface that makes it easy to use, which is perfect for small businesses.
You can use Freshbooks on mobile devices, making it even easier to keep track of your finances while you're on the go.
The company also has an excellent customer support and many helpful online tutorials to help you learn how to use their software quickly.
Wave
Wave is a cloud accounting software for small businesses. It's straightforward to use and has a shallow price point for what it offers.
Wave is also quite popular among small businesses, with many using it as their primary accounting platform. The interface is simple and intuitive, so you'll be able to start using it right away.
Sage Business Cloud Accounting
Sage Business Cloud Accounting is a cloud-based accounting solution for small businesses. It offers all the accounting features you need to run your business, including invoicing, payroll, inventory management, etc.
Sage Business Cloud Accounting integrates with other popular online tools like Google Drive and Dropbox to store files in one central location easily.
You can also use the software on your computer or mobile device if you prefer working offline or away from an internet connection.

Zoho Books
Zoho Books is a cloud-based accounting software solution that is best for small businesses.
It's a low-cost and easy solution, but Zoho Books stands out because it is easy to learn and set up.
This software is intuitive, so you won't have to spend hours learning the ins and outs of your new system before you can get down to business.
Kashoo
If you're a small business and looking for accounting software that's easy to use, Kashoo is the solution for you. It's cloud-based, which means it can be accessed anywhere as long as your team members are online.
This also makes it easy to collaborate with your bookkeeper on updating financials in real time.
Suppose your company deals with multiple currencies or has international customers or suppliers. In that case, Kashoo will record everything accurately using the correct exchange rate. This means less chance of getting audited by tax authorities for incorrectly reporting income due to foreign currency issues.

NetSuite ERP
NetSuite ERP is a cloud-based software that provides various accounting, sales, marketing, and supply chain management capabilities. It suits companies that want to manage their business in the cloud.
The NetSuite platform includes Sales Force Automation, Quote-to-Cash; Inventory Management; Financials (ledgers); Project Accounting.
Human Capital Management (HCM); Supply Chain Management; Professional Services Automation; Order Management System; Customer Relationship Management (CRM).
FreeAgent
FreeAgent is online accounting software designed for freelancers and small businesses. It was founded in 2006 and is based in the UK.
FreeAgent has a free 30-day trial, during which you can get a feel for their product before deciding whether it's right for your business.
FreeAgent offers a free business bank account with no monthly fees. You can connect your invoices, expenses, and income to this account to help keep track of all of your finances.
MYOB AccountRight Live
MYOB AccountRight Live is a cloud-based accounting solution from MYOB. It is easy to use, has a user-friendly interface, and offers many features for small businesses.
This one might be the right choice if you're looking for accounting software to help you manage your business finances.
MYOB AccountRight Live has all the essential features for small businesses: invoicing and payment tracking; automatic bank reconciliation, comprehensive reports; multi-currency support; integration with other applications such as Xero and QuickBooks Online ($10 per month).
The downside is that it doesn't offer everything large enterprises need (e.g., complex financial reporting).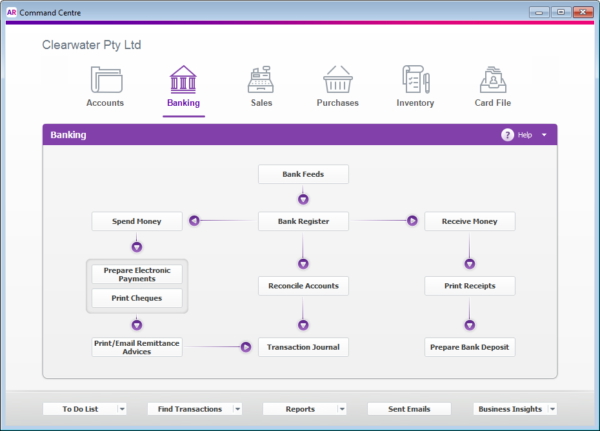 KashFlow Accounting Software
KashFlow Accounting Software is an excellent option for small businesses because it's easy to use and has a simple interface. It's also suitable for non-accountants and non-IT people if you're unsure how to set up your accounts or learn to work with accounting software.
The program offers full accounting functionality, including invoicing, expense tracking, time tracking,d payroll management. You can also manage multiple currencies, CK sales orders, and bank statements all in one place.
Reckon One Accounting Software
Reckon One Accounting Software is cud-based accounting software for small businesses. It's easy to use and has an excellent interface, making it highly desirable for most small businesses.
Reckon One Accounting Software offers all the features you need in an outing software. You get access to financial reports, invoicing, payroll management, inventory control,d more without paying fees or costs.
It also comes with integrations with third part third-party Xero (for invoicing), Google Drive (for cloud storage),d PayPal (for accepting payments).

desktop accounting software top
When you're running a business, you have to keep track of all the expenses that go into doing business. So it's vital to know how much money is coming in and where it's going.
It's not difficult to do, but if you don't want to deal with it yourself, there are some excellent desktop accounting software programs to help.
For small businesses that don't need the more expensive versions on the market, there are some very easy-to-use programs out there.
They make it easier to track expenses and income and even let you create graphs and charts of your business' performance.
You can view how much you've spent on marketing over time or how well sales have been each month. These tools can help you see what your business does best and what needs improvement so you can decide whether to change direction or continue on your current path.
Desktop accounting software also allows you to do taxes from home rather than driving around trying to find a place will do them to get more accurate reporting, and it saves both time and money.
Ten accounting software in the world
There are several accounting software available for you to use in the market. Some of them are listed below:
1. Intuit QuickBooks
2. Sage 50 Accounts and Payroll
3. Banktivity
4. Moneydance
5. Wave Accounting
6. Xero
7. QuickBooks Online Essentials
8. Freshbooks – invoicing software and time tracking
9. WooCoomerce – Ecommerce Web Store Software
10. Easy Books Online
Frequently Asked Questions
Which app is best for business accounting?
Choosing a business accounting app is not unlike choosing a personal finance app.
There are many options to choose from depending on your needs, but the best way to decide which one to use is to think about what you want to do with it:
If you want to track income and expenses for inventory purposes, as does Google Sheets, task-based apps like Asana or Basecamp work well.
You may want more robust tools for managing expenses and taxes.
Quickbooks has an online version that can be used for free (though it doesn't have all of the features of its desktop counterpart), or Freshbooks has a free plan for handling small businesses.
What is the most straightforward accounting software?
When it comes to simplicity, nothing beats the versatility of Spreadsheet Software. It's easy to use and extremely powerful—like having a calculator that can do anything.
Google Sheets is one example: it's simple to set up and use. You can quickly put in information about your business that you'd like to track, such as revenue projections or expected costs associated with different projects.
It's even an option for tracking time spent on each project and how much profit you're making off each one. So it makes it easy to see what's happening in your business anytime.
The only issue with spreadsheets is that the data you enter isn't always secure. For example, if someone were to find a way into your account and copy all the data, they could access sensitive information about your business.
Is Excel accounting software?
Excel is an excellent tool for tracking your finances and making specific calculations.
That said, Excel isn't a tool for accounting, what with the double-entry bookkeeping and all. So is Excel accounting software?
In that sense, no, Excel isn't accounting software. But so, what if you're using the program to create a spreadsheet that looks like an accounting ledger?
It can help you keep track of numbers and help you work out complex sums. It's. However, it's how you use the program.
What are the 5 significant types of accounting?
Accounting is a broad and often confusing field. To make things easier for you, we've categorized the types of accounting into five significant groups:
1. Financial Accounting: Financial accounting is what most people think of when they hear "accountant." It includes tracking cash flow, making budgets, and preparing financial statements.
2. Management Accounting: Management accounting involves determining how well a company is performing against its goals and how to improve efficiency.
3. Tax Accounting: Tax accounting is the process of maintaining information on tax-related aspects of an organization or individual, such as state or federal tax deadlines or tax deductions.
3. Governmental Accounting: This type of accounting deals with financial records in government agencies and departments.
4. International Accounting: This accounting deals with international business practices and transactions, including trade agreements between nations.
5. Forensic Accounting: Forensic accountants investigate financial fraud and wrongdoing in companies to recover money for creditors or shareholders who have been wronged by fraudulent activity within a company's ranks.
Which system of accounting is more widely used?
Which system of accounting is more widely used? Generally speaking, the cash method of accounting is more popular than the accrual method of accounting.
The cash method is used in more straightforward situations because it is easier to keep track of, and therefore, it's better for small businesses with simple needs.
On the other hand, the accrual method is used in more complex situations because it provides a more accurate representation of profit. It is generally required for more giant corporations, like publicly traded companies.
Is QuickBooks worth using?
QuickBooks is a popular accounting software because it's easy to use and very powerful.
It can track where your money is going and give you a complete picture of the financial state of your business. It's also a good option if you're self-employed or have a small business.
QuickBooks has some pretty cool stuff going for it. For one thing, you can use it on your phone, which is nice if you're on the road out of town and want to ensure everything's going as it should be.
You can also connect with other programs like Uber, PayPal, and Apple Pay, making it easy to pay your employees or vendors without switching between apps or logging into multiple websites.
QuickBooks is also good because it makes bookkeeping much faster than traditional methods.
No more keeping receipts in shoeboxes or writing checks by hand—everything gets entered into the system, so you're record-keeping takes minutes instead of hours.
Summary
Xero is the most popular accounting software but is also the most expensive. The cost of using Xero ranges from $0 to $120 per month, depending on the number of users and devices you need.
QuickBooks is the most popular accounting software for small businesses, with over 10 million users worldwide. The cost of using QuickBooks ranges from $125 to $300 per month, depending on which version you choose (Pro or Premier).
FreshBooks is another popular option among small businesses because it's easy to use and provides all its core features at no charge with no commitment.
That said, there are some limitations—most notably, transactions must be processed within Fresh Books before they can be exported or printed out for tax purposes by your accountant (or yourself).
Wave has been around since 1999 and has grown steadily since then, thanks in part due to its ease-of-use features like drag & drop functionality for editing invoices/estimates after they've been created, as well as setting up recurring billing cycles, so customers don't have to worry about whether they're getting billed every month or not each time you want them paid again next month.
If these aren't enough reasons we recommend giving Wave a try, consider this one more: It was voted the best overall payment solution by readers at Accounting Today magazine last year.
We hope this article has given you insight into what to look for when choosing accounting software. It can be daunting, but finding the right solution for your business should be easy as long as you clearly understand your needs and requirements. We're confident that one of these 12 solutions will fit the bill perfectly.