Last updated Apr. 18, 2023 by Peter Jakes
If you're a bookkeeper, you may be considering working from home. Maybe you've been told to go out independently by a client or employer or want more flexibility.
Working from home is certainly not for everyone, but it can be an excellent opportunity for some people who don't mind being their boss.
As with any job, there are some downsides to working as a bookkeeper from home, but let's look at the upsides first.
Register as self-employed
Registering as self-employed with the HMRC is a simple process that you can complete online. However, starting as a sole trader may be best if you've never registered for VAT.
This will allow you to keep track of your income and expenses for tax purposes and make organizing your business finances much more accessible.
You will also need to register with HMRC as a limited company if you intend to take on employees at some point.
Registering as self-employed allows you to have access to certain benefits that would not otherwise be available if working under another employer or freelancing without registering yourself as such;
Paying lower National Insurance contributions (if any), claiming expenses incurred while earning income through this channel (e.g., travel expenses), and claiming assistance from HMRC when filing taxes at year's end.
Get clear on your pricing and payment terms.
Ensure you clearly understand how much time and effort it will take to complete your services. Then, price them accordingly. This will ensure that your clients feel they are getting value from their investment in your services.
You should also be clear about payment terms for your work—what is expected before the project can begin, what happens after it's completed, and when clients can expect to receive their final product.
Create a website and blog.
Create a website that is easy to navigate and understand.
Include a blog that is updated regularly.
Please include a contact form, pricing, credentials, testimonials, portfolio, and a list of services on the site so potential clients can easily find it.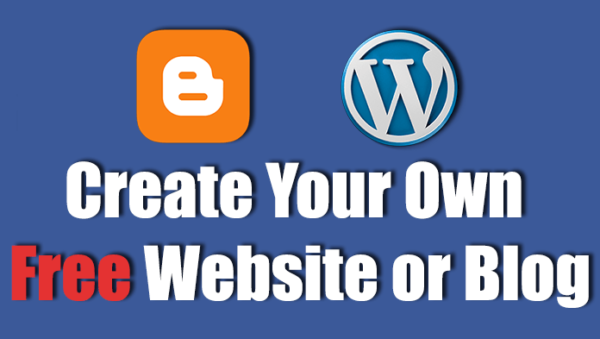 Start using social media to promote your bookkeeping service
Social media is a great way to encourage your bookkeeping service and build your brand. It's also an excellent way to connect with your target audience and potential clients.
Set up social media accounts for your business.
Create engaging content that includes links back to your website or other online resources (such as ebooks) where they can find more in-depth information about what you do.
Post regularly so people will keep coming back to the page
Get testimonials and reviews.
Get testimonials from clients.
Get reviews from clients.
Get reviews from other bookkeepers.
Get reviews from the media.
Get reviews from the internet (websites like Yelp).
Getting positive feedback in as many places as possible is essential, especially if you're a new business or just starting with a small client base and need to build your reputation quickly.
Create a workflow – deliverables, proposals, processes, and payments.
Create a workflow – deliverables, proposals, processes, and payments.
Establish your own office space.
Have clear goals and objectives for your business.
Consider how you will communicate with your clients.
You will need to be available to your clients, so if you are not a morning person, consider what time zone you will be working in.
You must respond to emails within 24 hours. If a client sends you an email late at night, for example, you must reply before they go to bed—otherwise, they may get angry and look for another bookkeeper.
Join professional associations or organizations.
You can join professional organizations and groups to network with other bookkeepers, stay up-to-date on industry trends, and find job opportunities.
Professional associations and organizations are also great places to find mentors who can help guide you through your career as a bookkeeper.
Some good examples of professional associations include the International Association of Bookkeepers (IAB), the American Institute of Certified Public Accountants (AICPA), the National Association of Accountants (NAA), and the National Society for Certified Public Accountants (CPA).
Get a partner or network of bookkeepers.
Working with a partner or network of bookkeepers can be a great way to expand your business. You can help each other with clients, share resources such as software or cloud storage, and collaborate on marketing strategies.
One partner may specialize in payroll; another may focus on taxes. -This can be especially helpful if you're nervous about doing too much work.
For example, one bookkeeper might want to focus on tax returns. At the same time, another specializes in business consulting services such as financial audits or cost segregation studies (a more detailed appraisal).
Find focus – set processes, hours, and boundaries.
The next step to finding focus is setting hours, boundaries, and processes. It's essential to work out your working day to keep it consistent over time.
For example, if you are working from home, you'll need wan,t to ensure that your office space has the proper lighting and that there are no distractions around.
The last thing we want is for our clients or work colleagues to distract us while trying to get on with our jobs.
So make sure that everyone knows when it's time to leave and when they should call back another day if they need something else from us at some other point during the week (or month).
Don't forget about your finances.
Don't forget about your finances.
You'll need to make sure you have enough money to cover all of your business expenses, including:
Rent or mortgage payment(s)
Utilities (gas, electric, and water)
Internet service provider fees (if applicable to your business model)
-Office supplies (such as pens, paper clips, and file folders). If these are purchased through a company like Staples or Staples Advantage rather than directly from the company itself, be aware that sales tax may be due.
Work-from-home jobs
The world of work is undergoing a massive shift as more and more people are trying to find ways to earn a living without having to commute to the office daily. Unfortunately, our parent's generation had few other options.
Still, with the advent of the internet and our reliance on technology in all our lives, it's now possible to work from home. In addition, there are multiple possibilities for making money from home:
Freelance writers can earn a living writing articles for websites, including major publications like Forbes.
Online tutors can earn money teaching students about whatever subject they're an expert on through services like TutorVista.
Product testers get free products in exchange for giving their honest opinion about how well the products work.
A growing number of companies are hiring remote workers to handle customer service calls (and you could always try convincing them to let you do some other kind of job)
Even Uber is getting into the game with their Uber Part-Time program, allowing drivers to pick up a few fares here and there when they have time outside their regular jobs.
What is bookkeeping
Bookkeeping is the process of recording, monitoring, and analyzing financial transactions.
-This is an essential part of a business, even if you are a one-person operation. It ensures you have a clear picture of your financial situation and will help you prepare your taxes and keep your finances on track.
In addition to these benefits, some businesses may require you to submit periodic bookkeeping reports to state or federal agencies. You should also keep bookkeeping records if your business type or location is required.
Frequently Asked Questions
How do you become a virtual bookkeeper?
You love numbers, and the idea of working remotely appeals to you. In addition, you have accounting knowledge and experience with QuickBooks or other accounting software.
Finally, and most importantly, you don't mind spending your days dealing with numbers.
What software do bookkeepers use?
I will start with the most obvious: Quicken. My love for Quicken goes back to my first computer as a teenager in the 80s.
It was the first program I ever installed, and still to this day. It's the software I use to manage my finances. It has been a long time since I used QuickBooks, but I would love to try it out.
Can you make six figures as a bookkeeper?
Is it possible to earn a six-figure salary as a bookkeeper? Yes, it is possible. However, it takes hard work and dedication to become a top-notch bookkeeper.
What is the most accessible bookkeeping software?
Quicken provides a full suite of tools to help you track your finances and prepare for tax season. The best part is that it's effortless to use.
From entering transactions by hand or using a scanner to importing from your bank and using the mobile app, Quicken makes it easy to stay organized and on top of your finances.
Quicken makes keeping track of business transactions more effortless than ever. For example, you can record checks, invoices, bills, and receipts to keep track of every payment you make and receive.
See which accounts have been paid or paid late, and know where every penny is going with robust reports that can be customized to appear when you need them.
Is bookkeeping a dying profession?
We've all heard that "bookkeeping is a dying profession." But if you're a bookkeeper, you know that's not entirely true.
Many of the things bookkeepers used to do are now being automated, but there are still plenty of situations where bookkeepers are needed.
How do I price myself as a bookkeeper?
I think the best way to price yourself as a bookkeeper is to do a little research. Find out what other businesses charge for their services and base your prices on that.
Summary
Working from home sounds easy, but it takes dedication and planning to succeed as a bookkeeper. It would help if you were disciplined, organized, self-motivated, and had a support network to help you along twilly.
It will help if the daily plan every day includes tasks such as checking email, making phone calls, and reading documents.
Your business plan will consist of marketing yourself or building your clientele by networking with other professionals in the industry.
I hope these tips will help you as a bookkeeper. If you want to start your own home-based business, I encourage you. It can be gratifying and financially beneficial if done right.
Be sure to research and plan to prepare for anything coming your way.