Last updated Mar. 12, 2023 by Okechukwu Nkemdirim
Sharing your opinion on a topic can easily earn you extra cash through paid online focus groups.
All you have to do is participate in a discussion, test solutions, and explore problems and ideas. But the amount you get paid depends on the focus group you choose.
As different focus groups pay differently, this article does the job of highlighting 21 of the best paid online focus in 2022. Here they are:-
1. Respondent.io
This website pays up to $140 per hour to its respondents for carrying out in-person and online focus group studies. But getting qualified to partake in a study on respondent.io is difficult due to the strict selection process
To get started on respondent.io, the below procedures will help you.
Create a respondent account and set up your profile. You must provide information that will set you up for your desired group project.
Add your skills and projects that may suit you.
Take a screener survey to help researchers match you up with a study that's best for you. You don't have to be a professional.
Once qualified for a study, an invitation will be sent to you.
Attend the study and await your payment.
This market research firm accepts applicants from all over the world, as well as offers interesting work to its respondents.
2.
IPSOS i-say
Ipsos offers between $0.40 to $1.50 per survey to its focus group participants from all over the world. High-end surveys attract between $50 to $100 per hour.
With each small-scale survey you complete on Ipsos, you'll receive points instead of cash. These points can be withdrawn as cash via gift cards, visa, or PayPal when you accumulate 500 points.
To start earning, create a free account on Ipsos and provide accurate personal details as well as a demographics option. Once you provide your views on topics sent to you, you'll be paid.
Signing up on survey junkie opens up opportunities to join focus groups and studies that pay between $0.5 to $5 for a small-scale survey.
Survey junkie also pays its participants to test products and share honest reviews. Once selected to test a product, survey junkie will send the product to you for free and pay you $50 for your opinion.
In-person focus group where participants are paid $150 is also available in this survey-based research firm. Phone survey participants are paid $100 but these offers are limited.
To get higher-paying offers, fill out your survey junkie with information that aligns with offers you are qualified and interested in.
Note that Survey Junkie participants aren't paid in cash but through vouchers, gift cards, and online coupons.
See this 14 Birthday Freebies: Awesome Places to Get Free Stuff on Your Birthday
User Interviews pays its participants to engage in focus groups, research studies, and one-on-one interviews on topics such as beauty products, technological developments, and clinical studies.
Payments range from $75 to $450 due to the deep involvement of participants in studies and the long completion period. But qualifications to join the focus groups require specialized skills and professional background.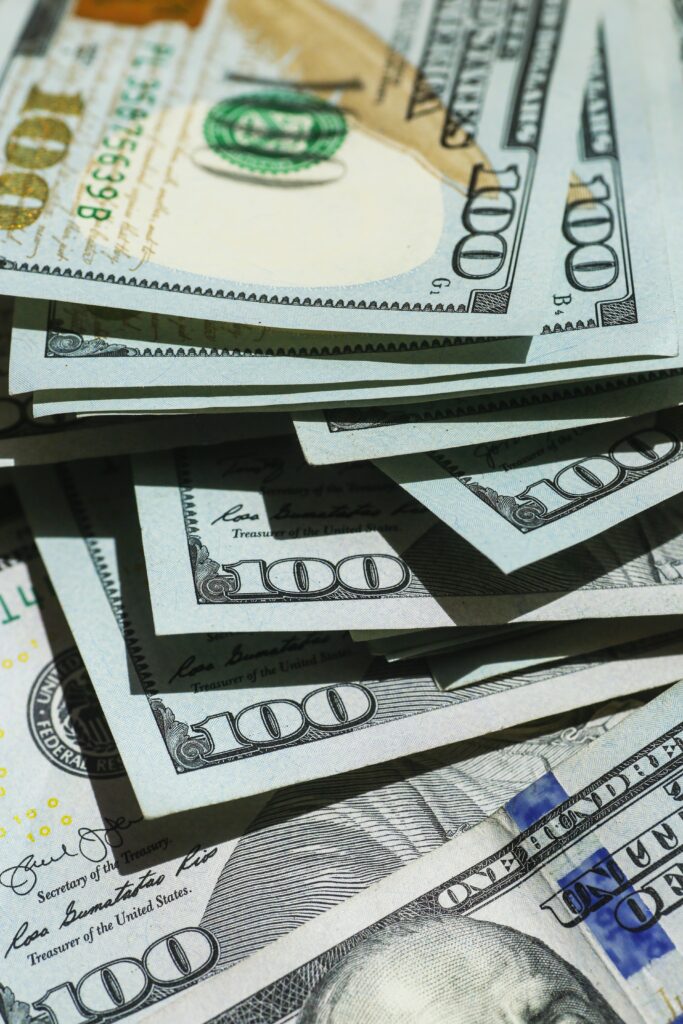 Google in a bid to understand its customers perspectives before the launch of a product will pay you up to $75 per hour for sharing your feedback on a Google product (both in development and live products).
To partake in the survey, you will have to join their focus group platform by signing up with your Google accounts after which you'll answer a series of questions from Google that will help them match you to focus groups that are best for you.
The more information you provide during the questionnaire will increase your chances of receiving an invitation to join the focus group platform. Once invited, the location, time, and method of study will be sent to you.
The study research takes place online, in a Google office, in your home, or a Google research van.
Payment for joining a focus group on focusgroup.com ranges from $2 to $250 depending on the nature of the survey/focus group you are invited to participate in. In-person focus group pay ranges from $50 to $250.
This market research firm is open to only citizens of the United States and it also undertakes and pays participants for clinical trials. Other studies open to its applicants include; telephone interviews, online surveys, video surveys, shop-along products, and user tests.
Online surveys attract points with 100 points valued at $1. Withdrawal into a prepaid Visa gifts-card can only be made when a threshold of 2000 points is met.
Read also, What are IRS Penalties for Late Filing and Payment of Federal Taxes
This is another focus group that pays you between $100 and $270 for engaging in its online survey and groups. Offers are open to only Americans of all ages, gender groups, and professions.
This focus group mostly asks for your feedback on technical and professional topics, hence it is often required that you have a professional background before signing up.
Payments are made through PayPal cash or gifts cards.
8.
American Consumer Opinion
The American consumer opinion will pay you between 5 and 50 cents for participating in a brief online survey. But more in-depth surveys pay up to $50.
This research firm operates on a virtual currency point system. Each completed survey attracts points that can be withdrawn via check or PayPal once a threshold of $10 is met.
Participants from all over the world are eligible to earn from this platform but will have access to a limited number of surveys. Only American citizens have access to a higher number of surveys.
To start earning, you have to sign up, take surveys, and earn points.
Mindswarms will pay you $50 for each video survey you partake in. here's how the earning process works;-
First, sign up through the company's website or mobile application and provide them with some of your personal information.
The second step demands that you create a short profile video that involves you sharing details of your interest. This is to enable the company to match you with surveys that suit you, and to enable them to access your video and audio quality.
With the video profile completed, you can then apply to surveys. When qualified for a survey, proceed to answer the seven or ten questions with video responses of length not more than 20 minutes.
Payments will be made to your PayPal account 24 hours after completing a survey.
Engage.com specializes in health care studies and consumers goods. So you can apply to join their focus groups if you have knowledge of these topics.
Participants are paid $50 to $250 for each project they partake in and the projects they offer take a few hours to complete. You are free to participate from anywhere in the world, but projects will be awarded to you based on your region.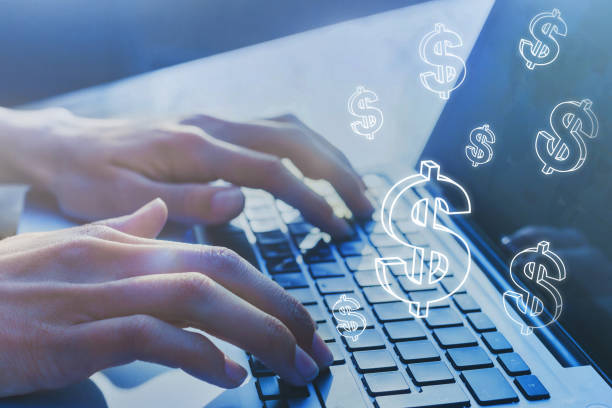 Fieldworks pay a minimum of $75 per project/focus group to its participants but access to this focus group is only available to ten cities in the United States namely Dallas, Boston, Chicago, Los Angeles, Denver, San Francisco, Seattle, Phoenix, New York, and Minneapolis.
If you do not reside in any of the ten cities where the focus groups are conducted, you can register under the national link for telephone interviews and online studies.
Payments are made via VISA gifts cards/codes. All you have to do as a qualified participant is join in the online table discussion on products and services.
Rare Patient Voice is a medical market research firm that pays $100 per hour to patients and caregivers from the US, New Zealand, Canada, France, Germany, Spain, Italy, and Australia to partake in their surveys, interviews, bulletin board, and advisory board.
Patients with any kind of disease are invited to partake in the survey. If you have any sort of illness that you are comfortable talking about, you can sign up for this focus group and earn money while lending your opinion to health practitioners.
WatchLab appreciates opinions on electronic goods and consumer items hence they pay an average of $100/per study to qualified applicants to share their opinions on such topics.
The company offers applicants from all over the world the opportunity to earn through online surveys, in-home, and in-person groups. Participation in in-home and in-person projects gives you access to instant payment upon completion of a project.
Payments for online surveys are sent to participants via check on their residential address and are often delayed for 4-6 weeks.
Check out these amazing 7+ Best Ways To Make The Most out of Your $600 Stimulus Check
American citizens in the healthcare and business industry who are participants of this focus group are paid up to $400 depending on the duration it takes to complete a study.
So if you are on the lookout for extra cash while still maintaining a 9 to 5 job in the healthcare and business industry, then sign up for this.
Participation in this focus group is done online or over the phone, and the opportunities available include; online survey, in-person focus group, mocks juries, product trials, and more.
Payments after participation in a study are made via checks or gift cards.
Inspired Opinions provide an opportunity for university students all over the world to earn extra cash while answering questions that are of interest to them.
Upon registration and provision of proof of identity, InspiredOpinion.com will approve your account which opens you to various projects and focus groups.
Participation in a project attracts $5 to $ 250 and can be done through an online survey, telephone interviews, and in-person focus groups.
Note that you can only redeem your earnings via gifts card and Amazon vouchers when a threshold of $10 is met.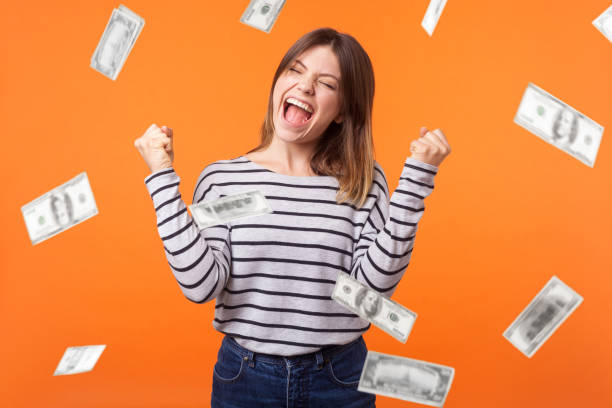 16.
Plaza Research
Plaza research focuses more on in-person focus groups and so pays between $50 and $ 200 to its participants in cash.
The in-person focus group is open to residents in 14 US cities namely Paramus, Marlton, Atlanta, Los Angeles, Dallas, Denver, Houston, San Francisco, Ft. Lauderdale, Phoenix, San Diego, Chicago, and Tampa.
Other opportunities to earn money through Plaza research include; – Online IDIs, online groups, phone interviews, online bulletin boards, online surveys, in-home Use Tests, and taste tests.
Professional background isn't necessary to join this company's focus group. This company is open to applications from people of all ages and professional backgrounds.
This market research firm will pay you anything from 20 to 120 Euros for your user experience opinion on selected websites and apps. It is open to applicants from non-European countries.
When you sign up and complete your registration as a tester, you will be sent invitations to interviews through email. Accepting to participate in the interviews will earn you nothing less than 10 Euros.
Once you complete a study, you can redeem your payment via bank transfer or PayPal.
Read also: Earn Free Crypto: 19 Fast Ways to Earn Free Crypto
Experience dynamics pays applicants interested in giving feedback on their user experience and testing while using websites, software, and apps. They pay between $50 and $150 for each completed survey.
To be eligible for participation, you'll have you fill out accurate personal information that'll increase your chances of receiving invitations for expert review.
Participation in online surveys, online survey groups, phone interviews, diary studies, and field studies will also earn you some cash
Participating in online focus groups, mobile surveys, online surveys, and teen surveys on SpringBoard America can earn you up to$30 per hour depending on the depth of the survey.
But SpringBoard America is known for rarely sending out invitations to join focus groups. In addition, the payout threshold is very high.
To redeem your points, you'll have to meet a threshold of 5000 points which is equivalent to $50. The payment can be done via Pay Pal, VISA, and gift cards.
Note that your account on SpringBoard stands a chance of deactivation if left inactive for 30-days.
Signing up for SIS International Research and getting accepted to join a focus group is both interesting and educating. Aside from the possibility of earning up to $150 per hour, there's a lot to learn from the discussion in the focus groups.
Here's how SIS Focus Groups Works;-
Register to become a part of the SIS International Research Database. An email will be sent to you to verify your eligibility to participate in future studies.
When accepted into a focus group, you'll join six to eight other people to give opinions on topics such as skincare, appliance, cars, phones, televisions, fashion, etc.
Upon completion of a study, you'll receive your payments.
SIS also recruits and pays individuals from all over the world for consumer interviews and other studies.
Completion of a study on the 20|20 panel platform attracts a reward of $50 to $300. To be eligible for this offer, register yourself on the 20|20 panel website. After complete registration, an invitation to partake in a focus study group will be sent to you via email.
After answering the pre-qualifying questions and getting accepted, you'll be permitted to share your opinion on a topic through online discussion, online chat, or in-person studies which will earn you cash rewards.
Only residents in Miami, Charlotte, and Nashville will be invited to an in-person study group. Your payment can be redeemed via gift cards.
Final Words
There you go! It's time you begin to make extra cash for doing the bare minimum. Although this way of making money won't guarantee you a stable income, it's still a legitimate way of earning a few bucks. If you love this article, check out our articles on "How to save money on Utilities This Winter" and "how to make your money work for you"