Last updated Apr. 18, 2023 by Jessica Green
It's easy to make money online. You only need to know the right sites to visit.
Most sites will pay to answer questions, you can get get paid to participate in surveys, and more.
Here are 11 ways to make money online.
Freelancing
Platforms like Fiverr, Freelance, and Upwork allow you to make money online by providing others with your skills.
If you're good at writing, transcribing, translating, or designing, you can become a freelancer.
Freelancing platforms are in need of people with skills in Advertising, computer, graphic design, web development, data entry, writing, and more.
Test Websites and Applications
Another way to make money online is by becoming a web tester. Sites like UserTesting will pay you to test and review websites or apps.
The amount you earn as a web tester depends on detailed your review is, and the information you provide after reviewing an application.
To become a web tester, you will have to pass an examination. Your place of residence and expertise in technology will determine if you will be accepted by any web testing site.
For every 20 minutes you spend reviewing a site or app, you will be paid an average of $10.
Join the Amazon Mechanical Turk
The Amazon Mechanical Turk is a forum where companies can find people to outsource certain company tasks.
As an Amazon Mechanical Turk, you will be required to carry out whatever task is assigned to you. These tasks usually include movie transcribing, photograph labeling, receipt sorting, market research, categorization, data collection, and more.
To become an Amazon Mechanical Turk, you have to visit the official website of "Amazon Mechanical Turk" and get registered.
On Amazon Mechanical Turk, you will be able to earn between $2 and $10 per task you complete.
Participate In Surveys
Online surveys are a great way to generate money from the comfort of your own home.
Surveys sites will pay you in gift cards or cash. Popular survey sites include Swagbucks, SurveyJunkie, and more.
Affiliate Marketing
If you are a blogger, you can make money from affiliate marketing. When people click on an affiliate link and make a purchase, you will be compensated by the affiliate program you signed up with.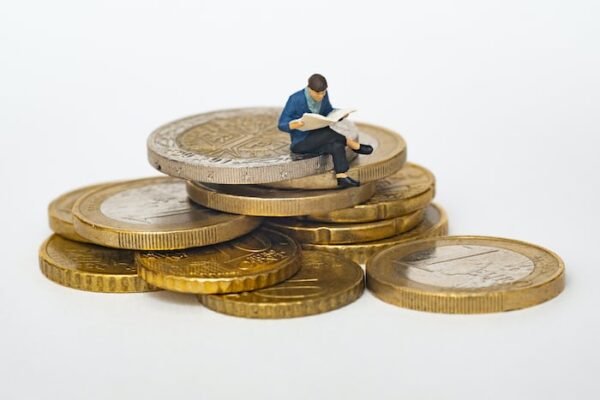 If you can make hand-crafted items, you can sell them on Etsy – an online e-commerce store. You can sell anything from Jewelry, designs, needlework, pottery, woodcraft, and more.
Etsy boasts of having over 82 million active buyers and has made over $10 billion in retail trade in 2020.
YouTubing
If you have amazing videos which can be shown to the world, you can upload them to YouTube.
YouTube will pay you for your videos when you accumulate over 1000 subscribers.
You can also earn money on YouTube by running affiliate programs.
Become an Influencer
Many companies are in need of influencers to promote their products. If you have a large following on Facebook, Twitter, Instagram, or WhatsApp, you can get paid to advertise products for businesses.
Twitch Channel
Twitch is a popular game streaming platform that pays gamers to stream games.
If you have a large followers on Twitch, you can make money by streaming games and by running an affiliate program on your Twitch channel.
Take Photographs
Sites like ArtAmerica, SmugMug, 500px, and PhotoShelter will pay you for the photographs you send to them.
However, before you get paid, your photos will go through review. Only professional photographs are accepted.
Rent Your Room On Airbnb
If you have a spare room in your house, you can rent it out on Airbnb. This website allows you to rent out your vacant room for some days.