Last updated Apr. 18, 2023 by Peter Jakes
When it comes to selling on Etsy, most people are confused about selecting the best products to sell. You cannot reach your business goals on a platform like Etsy if your intentions are not clearly defined.
What you sell to consumers on the online marketplace will determine your overall sale performance at the end of each month. Not every product performs excellently on Etsy.
Before visiting the platform to create an Etsy store, ensure that you list the most in-demand products. You must sell what people love to buy before you can actually make money in 2022.
So what should you sell on Etsy? In this article, you will learn the 35 best things to sell on Etsy in 2022.
35 Best Things To Sell on Etsy
Understanding what to sell on Etsy in 2022 will enable you to run a successful online store and drive massive sales before the year ends. You may have varieties of products in mind to sell on Etsy.
But, when you understand the past sale histories of such products, you may change your mind. Some products perform better than others. Experts have realized that millions of Etsy consumers purchase specific products more than others.
Based on their analysis, the best products that sell better on Etsy were separated from the rest. As you consider selling on Etsy in 2022, ensure that you choose from the following products.
Photography
People love to see quality photography around their homes and offices. This love has pushed millions of people to search for quality photos to buy from an Etsy store.
As a professional photographer with a quality camera, you can earn passively by selling your prints in your Etsy shop. Photography can be seen as one of the best items to print and sell on the platform.
You will need quality photographic paper to print the image of your photography. This action will guarantee customer satisfaction.
You also need to put quality photographic paper into a standard photo frame to render a better service to your customers. Aside from printing on photographic papers, you can also print photos on notebooks, t-shirts, mugs, or other products.
Journals and Notebooks
Consumers on Etsy made journals and notebooks a popular in-demand product. When you intend to sell notebooks and journals on Etsy, you need to give them unique designs to make your products stand out from your competitors.
You can use Canva or other graphic software to create unique designs. Some sellers on Etsy prefer to give their journals a vintage-style design.
Hence, when you get a little bit creative, you will sell faster and reach your business goals faster than ever.
Handmade Clothing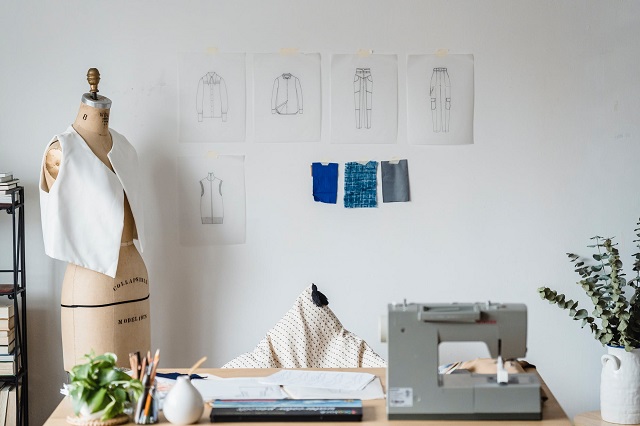 If you are good at designing handmade clothes, you will surely make a lot of money selling your products on Etsy. Handmade clothes consist of crocheted shawls, hats, pretty dresses, and the list goes on.
Once you produce quality handmade clothes, your shop will gain thousands of attention from customers visiting Etsy regularly. As you create handmade clothes, ensure to give them unique and perfect designs.
This will attract customers that prefer wearing stand-out products in the market.
Sustainable items
Most people are willing to buy from you if your product encourages zero waste and supports the environment. In fact, zero-waste products are part of products that perform excellently on Etsy.
Hence, if you sell reusable products, your sales will grow with time. To tap into this opportunity, focus on selling washable sanitary products, eco-friendly toiletries, and other sustainable products.
Handmade Jewelry
You cannot compare handmade jewelry with its machined counterpart. The unique finishing touch is easily noticeable.
As a result of this difference, most people prefer visiting Etsy to purchase their handmade jewelry. Before you consider selling handmade jewelry, you need to understand how things work.
However, the process is not quite hard when you give it a shot. The assembly process can involve the addition of pendants to already existing necklaces and bracelets.
Once the assembly stage is completed, you can list the product on Etsy for your consumers.
Wall Quotes
People love to see beautiful photos hanging on their walls. They love to see inspirational and motivational quotes as well. You necessarily need to have creative art skills to create quotes.
You can use Canva or other digital art platforms to create funny, inspirational, and motivational quotes. After creating these quotes, you can print them before listing them on Etsy.
Seasonal products
Some sellers on Etsy reach their market goal faster during the festive period. People visit Etsy hoping to find suitable products to present as gifts to their loved ones during any celebration.
You can rely on selling seasonal products only and connect with millions of customers in need of your services for that particular season. Some seasonal products you may consider selling include Christmas Cards, Halloween Costumes, Christmas Cards, Tree Ornaments, and many others.
If you sell seasonal products, you must stay up-to-date to give your consumers the best.
Babies outfit
People trust Etsy because of the quality of products they get from the online store. As a result of this trust, more people feel comfortable buying their babies' outfits on Etsy.
You can decide to invest in baby's clothing as you will have unlimited opportunities to stay ahead.
Handmade cards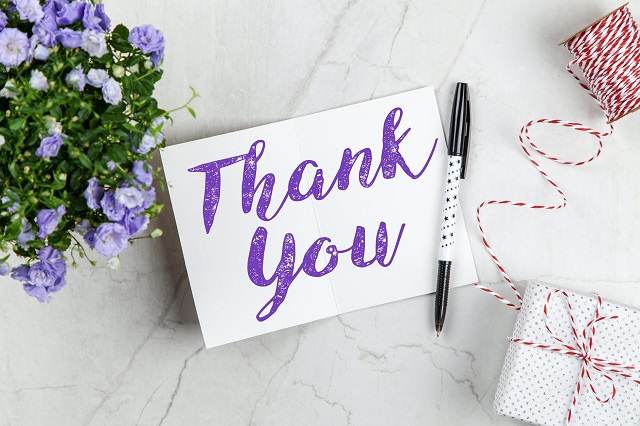 Unlike computer-printed cards, handmade cards are designed with a unique natural touch and a satisfactory finishing. Since computer-printed cards can be seen almost everywhere, handmade cards gained enough popularity in the market.
If you have great artistic skills to design quality handmade cards, you can build a fortune on Etsy. However, if you are not great at making handmade cards, you can hire professionals to do the job at a price for you.
Event Supplies
You can focus more on selling party supplies on Etsy. People throw parties to celebrate one event or accomplishment. In fact, when you sell party supplies on Etsy, you will always have customers willing to patronize you at all seasons.
From time to time, people celebrate birthdays, Wedding anniversaries, jubilees, and many others. You can invest in party supplies such as cake toppers, banners, invitations, and decorations, among others.
Handmade accessories:
Handcrafted accessories consist of cozy socks, knitted scarves, handcrafted shoes, hats, and many others. You can either create these accessories or work with a professional in creating one.
When you hope to sell your accessories on Etsy, you must be creative enough. Other artists are also making similar unique designs.
Your uniqueness and creativity will keep you ahead of others on Etsy.
Custom T-Shirts
When you make custom t-shirts on Etsy, thousands of customers will surely patronize you. Your T-shirt design should never have any resemblance with other t-shirts listed on Etsy.
You can even ask your customers for their choice of design. When people can get all their satisfactory designs of t-shirts from your store, you will reach your business goals within a short period.
Bags and purses
Another great product to sell on Etsy is bags and purses. Some sellers on the platform decide to focus only on male bags, while others focus on female bags and purses.
If you intend to sell to everyone on Etsy, focus on unisex bags and unique purses. When your store begins to gain enough popularity, you can expand selling all types of bags to your audience.
Wedding accessories
Most customers specifically visit Etsy to buy their wedding accessories. In fact, thousands of people participate in wedding ceremonies every weekend.
Hence, you will have customers willing to buy your wedding accessories almost every day. Wedding accessories such as bridal jewelry, undergarments, gloves, hair accessories, garter, and many others can fetch you a fortune on Etsy.
Vintage products
If you want to become a unique seller on Etsy, focus on selling vintage items. Recently, vintage dresses are paving the way in the fashion industry.
You can also sell other vintage accessories and connect better with a larger audience.
Candles
Homemade candles are one of the most popular items on Etsy. Since the process required to make candles is cheap, thousands of sellers have invested in this unique product.
People often buy candles for decorations and other essential needs. You have to learn how to make candles before selling one on Etsy.
Phone case
According to Statista, more than six billion people use smartphones globally. This has shown the high demand for smartphones by people.
Hence, selling unique phone cases on Etsy can fetch you a fortune. You need to be creative when putting unique designs of phone cases on Etsy.
Organic cosmetics
Unlike before, people have decided to use mostly organic products because of the health benefits associated with them. Organic cosmetics have enabled many sellers on Etsy to reach their financial goals within a while.
You can invest in organic cosmetics and connect with Etsy customers.
Toys and other baby items
Aside from selling baby outfits, you may also need to consider seeing toys and other baby items on Etsy. Handicrafts can make baby toys from fabrics, wood, wool, and many others.
They believe that using eco-friendly materials to make baby items will be safe for the environment and the baby. Before creating a baby's toys, check into the list of items created by other sellers so that you will become more creative as you work on your project.
Graphic designs
If you are good at creating engaging graphic work, you may consider listing your designs on your Etsy store. Your design can come in any shape and color. But make sure that it is unique and attractive to Etsy customers.
Kits for Craft
Since Etsy is a platform for craft makers, you will likely reach your business goal by selling craft kits. Most talented artists are also visible on the platform's best kits to use in bringing their craft ideas to life.
When you sell craft kits in your Etsy store, you will be inspiring thousands of craft makers to bring their arts to life.
House plants
House plants are one of the 35 Best Things To Sell on Etsy For Money in 2022. Before driving massive sales from selling houseplants, you must understand how to grow the plants first. Keep in mind that if you cannot produce a fresh house plant for customers in Etsy, no one will ever patronize your business.
But once you can take good care of a houseplant, you should be heading towards gaining your financial freedom on Etsy.
Resume
Many job applicants are also searching for great resume creators on Etsy. If you have great skills in writing employable resumes, you should attempt to sell your skill on Etsy.
You can provide samples of your past work. When a customer approaches you for a deal, you can create a custom-made resume for that person.
Sticker
One of the most trending items on Etsy is stickers. Many people may look down on stickers thinking it has less financial value.
But stickers can be designed to serve a different purpose. Hence, you can put stickers on your greeting cards, notebooks, and many others.
You can sell stickers to an audience and reach your financial ambition with time.
Furniture
Since Etsy is a home for the best creative works, people visit the platform to buy their furniture. Under the Home and Living category, you can find all types of furniture to improve the beauty of your home.
Wall decors
When you search for wall decors in Etsy's search query, you come to understand why wall decors are one of the most selling items on the platform. People derive joy from seeing their walls decorated with beautiful wall decors from Etsy.
If you have the skill to design some wall decors, focus on making as many designs as possible for your customers. When you have several designs of wall decor listed in your store, your consumer will always have a choice to make while making a purchase.
Pet accessories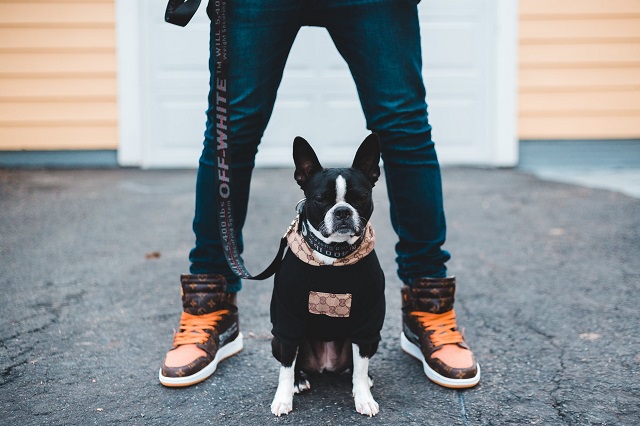 People believe that they can find their desired pet accessories on Etsy. Sellers have been making thousands of dollars selling pet accessories such as toys, pet clothing, cats and dogs collars, dog leashes, and many others.
You can come up with different designs to give people different options to choose from.
Printed Mugs:
You can focus more on selling printed mugs to reach your business goal on Etsy. If you cannot do the printing, you can do dropshipping based on demand.
A company like Printify is always ready to create your printed Mugs and drop ship to your client's address. The mug can range from simple quotes to slogans or themes.
You have to be creative as you come up with these designs. Canva is a great tool to use while creating your design.
Self-care gifts
Some sellers on Etsy focus on selling beauty care boxes containing aromatherapy sprays, nail polishes, chocolate treats, face masks, and many more. Some Etsy customers will love to patronize you when you offer different self-care gifts.
Personalize card
Creating personalized cards will enable you to connect with thousands of customers on Etsy. You don't have to acquire crafty skills to create one. With Canva alone, you can make a great move.
Ensure that your card is unique and special to attract more customers.
Digital Arts
When you are good at making digital arts such as wall arts, you can earn a fortune from Etsy. As you step into the online marketplace with your art, keep in mind that other artists compete with you.
You don't have to see them as competitors but as an opportunity to draw unique art.
Homeware
Customers derive maximum satisfaction from the homeware they purchase from Etsy's sellers. Since everyone hopes to live comfortably at home, you should create homeware products that give your customers an accommodating home.
Homeware such as soft furnishings, ornaments, vases, artwork, and wallpaper performs excellently on Etsy.
Front Door Mats
The art of designing front door mats requires a certain level of expertise. But if you have the skill to create one, you are sitting on a gold mine.
Get the best ideas from Etsy and work towards creating unique front door mats for your customers.
Crochets
One of the most fascinating products to buy on Etsy is crochets. But learn the art of making crochets before you can open an Etsy store to sell them. Preferably, you can partner with someone good at making the art to grow your online shop with time.
Posters
Selling posters on Etsy will enable you to deploy your creativity while reaching your market goals. People are naturally attracted to fancy posters made with creative touches.
If you are good at creating posters, Etsy is the best online marketplace to sample your products.
Conclusion
Before you post a product on Etsy, check how well such a product has performed in the past. As an Etsy seller, you should always note that some products will not work perfectly on the platform.
The list of best-selling products on Etsy listed above will help you reach your financial goals within a while. As you plan to grow your Etsy store in 2022, you should remove some products that may slow down your sales goals.
You should add only products that will boost your creativity and your bank. When considering the 35 best things to sell on Etsy for money in 2022, sell some of the items listed above.