Last updated Apr. 3, 2023 by Peter Jakes
Getting free product samples from companies is actually easy. But the cost of shipping these samples is a big turnoff.
Fortunately, there are tons of brands that ship free product samples to customers. Here are legit companies to check out.
What is a Free Product Sample
As the name suggests, a free product sample is a product or service that businesses give their customers without receiving payments.
The practice of giving away free product samples is popular in the beauty, health, food, and drink industries. It is a marketing tactic that produces great results.
Why Companies Give Out Product Samples

Most businesses give out product samples for different reasons. They include:
To Create Brand Awareness
Most companies give out free samples of their new product to customers in order to bring awareness to the product. Often, it is done to raise awareness of upcoming product campaigns and offers.
When product samples are given out for free, it creates buzz around the product and increases sales.
To Build Trust and Loyalty

Most existing customers are likely to stick to a brand that offers free product samples from time to time.
Additionally, a business that gives out free samples creates trust in the mind of new customers.
To Increase Website Traffic, Email List, and Subscriptions
People are likely to visit a website that promises free product samples. Hence, most businesses make use of this opportunity to increase their web traffic and subscriptions.
Before giving out free samples, most online business demand that you subscribe to their email. This list enables businesses to send out targeted emails that generate leads.
Free Samples by Mail: 5 Companies That Send You Totally Free Stuff in 2023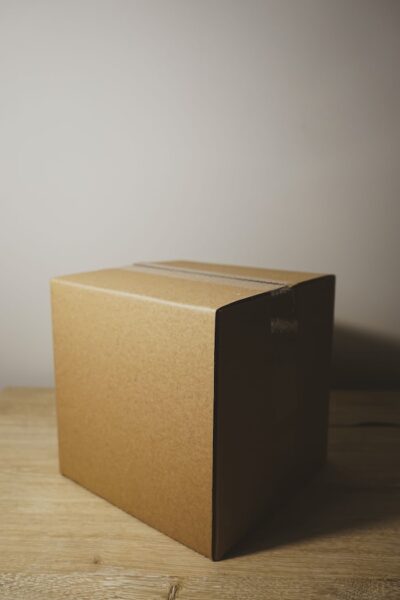 PINCHme
PINCHme is an advertising company that enables you to test a product before making a purchase decision. With over ten million active users, PINCHme solidifies itself as a legit platform to get free products with free shipping.
PINCHme partners with multiple brands like Unilever, Kraft, Kellogg's, L'Oreal, and more; thus, you can get free samples from these brands via PINCHme.
To receive a product sample from PINCHme, visit the official PINCHme website, sign up for an account, and create a complete profile.
Once you create a profile, choose from the sample list provided in order to decide on the samples to receive each month.
Since there are tons of people in need of product samples, there's a little bit of competition on the PINCHme platform. Once you receive an email for a sample, respond immediately to secure your spot for the sample.
As an advertisement company, PINCHme requires customer feedback in order to provide specific data to its partners. Hence, you will be required to submit your review of the product.
Providing reviews is not a compulsory task. However, to keep receiving samples from PINCHme, you must provide review/feedback.
McCormick
McCormick is a large company that specializes in producing, marketing, and distributing seasonings, spices, condiments, and flavorings of all kinds.
Some of the popular spices and seasonings brands under this company include French's Mustard, Cattlemen's barbecue, Old Bay, Cholula Hot Sauce, Franks's RedHot Sauce, and more.
In order to receive free samples with free shipping benefits, become a product tester and sign up for the McCormick Consumer Testing program – This program enables McCormick to receive feedback from consumers that aids them in creating products that satisfy consumers.
If you reside in Maryland, United States, you can visit its headquarter in Baltimore for an in-person product testing exercise. If you apply online, the free samples will be sent to your mail/address.
Aside from offering free samples to its testers, McCormick also provides monetary compensation. The payment usually ranges from $20 to $15 per review you provide. Gift Cards are also means of compensation.
Another Interesting Article: 8 Ways to Get Free Samples of Food
Daily Goodie Box
Daily Goodie Box is a site dedicated to providing its users with free product samples of snacks and household items. It's a go-to website for freebies.
This website is popularly known for giving out free full-size monthly products to customers who send requests.
To be eligible for Daily Goodie Box samples, create an account on the official website and engage with the platform. Daily Goodie Box often gives out free samples to individuals who engage and interact with their social media pages.
Each day, ten to five hundred boxes of free samples (beauty products, household items, snacks, and supplements) are given out to users of the platform.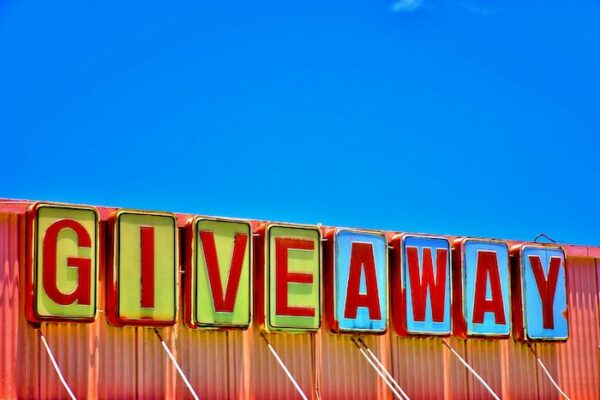 MomSelect
MomSelect is a platform that aims to link mom influencers with brands that fit their lifestyle. Thus, if you're a mother with an active social media presence or own a blog, you can get free product samples from this platform.
To get started, visit the MomSelect official website, register, and fill out your profile. The information on your profile will determine the product sample assigned to you.
Once your registration process is complete, you will receive updates on MomSelect activities that give out free samples. These activities include social spotters campaigns, product testing and review, mom mixers, blog tours, and more.
These activities provide monetary rewards and free samples with free shipping to participants.
Smiley360

Smiley360 is a popular online platform that provides free samples of products for testing. To receive samples from this site, you must join the Smiley360 community and be willing to provide feedback on each product you receive.
Once you complete your registration process on the Smiley360 platform, you will be eligible for missions that provide you with freebies.
There are tons of missions on Smiley360; thus, if you become accepted to participate in one, you will receive free samples with free shipping. Most missions compensate users with points, badges, coupons, and other forms of rewards.
In addition, each product sample from Smiley360 comes with an instruction package that directs you on what you do.
5 Best Website To Get Free Stuff
Craigslist

Craigslist is one of the best sites to find freebies. As an online community, Craiglist allows users to post and read information. Thus, people use it as a platform to give away their unused items.
Once you find a giveaway post on the platform, you can reach out to the poster and set up a pick-up date. In addition, Craigslist allows you to receive news and updates based on location; hence it's easy to find giveaways in your area.
When meeting with people from Craigslist, do so in a public place to guarantee your safety.
FreeStuff.com

FreeStuff.com is another great place to find freebies of any kind. As the name suggests, this website lets you get free stuff like cosmetic products, baby care items, clothes, and more.
Once you sign up on the website and participate in a survey or mission, you'll be eligible to receive free items. The site is filled with multiple freebies and opportunities.
SampleSource

This website provides customers with the opportunity to try out a product before making purchase decisions. Thus, it gives out free samples and freebies.
Membership on this platform is free, and the registration process is straightforward. Once you fill up your profile with your interests and personal information, you will be eligible to receive free samples.
Some of the items to expect from SampleSource include makeup, snacks, household supplies, and beauty products.
FreeFly

FreeFly is another reputable platform to get freebies. It is recognized by news outlets like Fox News and Today's Show.
To get started, sign up for an account with your email on the FreeFly official website – FreeFly sends daily updates and alerts on freebies to its user's email.
In addition, the FreeFly search feature also enables you to find specific free items easily. Some freebies available on FreeFly include colognes, coffee samples, and more.
Treat Spot

This platform is known for its free shipping services. When you qualify for a free product, it will be sent to your address with your permission.
To be eligible for freebies on TreatSpot, you will be required to answer a few questions on the platform. In addition, TreatSpot's social media page offers more than 500 free products daily to active followers.
Registering on TreatSpot also makes you eligible for discounts when shopping for food items and beauty products.
Another Interesting Article: 10 Best Internet Freebies: Free Stuff You Don't Want To Miss out On!
Top 9 Stores To Get Free Beauty Samples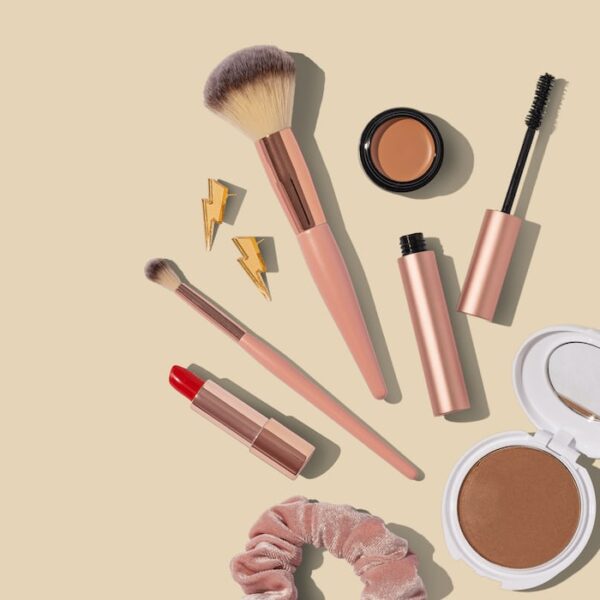 Olay Whips
Olay Whips is a cosmetics brand that offers specific customers free product samples.
This company gives out a sample of Olay's scent, a deep moisturizing eye gel, and several face-washing towels. All these are put into a gift box and sent as free samples to customers.
Garnier Honey Treasures
The Garnier Honey Treasure is a brand that manufactures healing hair masks. This hair mask is available in three different flavors.
When you place an order for a free product sample, it will be shipped to you if you're eligible.
Sugar Scrub from L'Oreal Paris
L'Oreal has introduced a new sugar scrub for dry skin that is derived from grapeseed oil and sugar.
To get the public's opinion on the product, it is giving out free product samples. Visit the website to find information on how to be eligible for the products.
CeraVe Acne Foaming Cream Cleanser
To request a free sample of the CeraVe Acne Foaming Cream cleanser, you have to fill out a request form. This request form can be accessed on CaeraVe's official website.
Once you fill up the form, submit it for review. You will receive feedback that determines your eligibility for a free product. A free product sample will be sent to your mail or address if accepted.
SkinCeuticals Serum
Sign up on the SkinCeuticals Serum website to get a free serum sample. A serum sample will be sent to you if you specify your skin problem and follow the procedures specified on the website.
Influencer
This app (available on iOS and Google Play) allows you to sign up for free beauty product samples.
Influencer offers sample products from well-known companies like Nike and Adidas.
Gucci Fragrance
When you sign up for free sample products on the Gucci website, you will be provided with the Bloom perfume by Gucci.
Although receiving a free product sample from Gucci is not as easy as it seems, it's worth the effort. To get notified when free products are being given out, follow Gucci's Facebook page.
Kilian Love
When you subscribe to the Kilian Love newsletters and exclusives, you will receive notifications when free product samples are given out.
Pantene Conditioner
Check out the Pantene website for the most recent information on how to get free samples of Pantene conditioner.
Conclusion

Getting free items is not as hard as you think. There are multiple platforms dedicated to providing people with free product samples. Hopefully, with the sites listed, you can access any free item.