Last updated Sep. 18, 2022 by Jessica Green
The cost of owning and maintaining a car is expensive. As a car owner, it's understandable that you are in search of places that offer free car wash services.
Here are 8 ways to find gas stations and car wash that offer free car washing and vacuuming services.
Free Car Vacuum Near Me: 8 Gas Stations & Car Wash with Free Vacuum
Visit CarWashSeeker
CarWashSeeker is a site that enables you to find car washing businesses near you with free vacuuming services.
To find free vacuuming services on CarWashSeeker, you have to enter your zip code on the search bar in CarWashSeeker. This website will analyze your location and will present you with a business that offers free vacuuming services.
Make Use of Google Maps
Making use of Google Maps is an effective way to find gas stations near you with free vacuuming services.
Simply open Google maps on your phone and type in the phrase "gas stations with free vacuums near me". Google maps will provide you with a list of gas stations that provide this service as well as their contact information.
You can contact the listed businesses and enquire if they provide free vacuuming services.
Search Yelp
Make use of Yelp to find free vehicle vacuums in your area. To get results on Yelp, enter your location into the Yelp search box – this is located at the top of the page.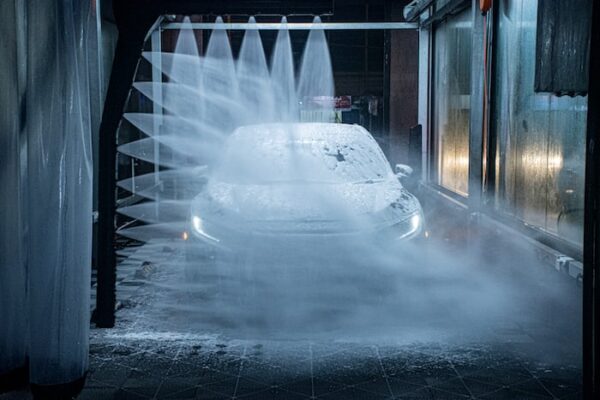 Quack Quack Car Wash
Quack Quack is a business that provides car washing services in the United States.
It has over 140 car washing facilities that are located in states like Arizona, California, Colorado, Texas, and Utah.
This business provides free vacuuming services to its customers in all of its locations.
Flash Car Wash
This is a car wash station with branches spread across states like Connecticut, Rhode Island, and Florida.
Alongside the car washing service it offers, Flash also offers a free vacuuming service.
Small and Independently Owned Gas Stations
One secret way to get your car vacuumed for free is to visit a small but independently owned gas station. These stations are likely to provide complimentary vacuuming services to their customers.
They do this to retain their customers. If there is a small gas station near you, you can contact them to ask if they provide additional services like free vacuuming.
Most small gas stations will demand that you purchase from them before they offer you their complimentary services.
Tommy's Express Car Wash
Tommy's Express Car Wash is a business with branches in over 20 states in the United States. These states include California, Colorado, Iowa, Florida, Idoho, Georgia, Michigan, Ohio, Texas, Oklahoma, Tennessee, Kansas, Missouri, Nevada, and more.
Tommy's Car Wash is known for offering free vacuuming service in all its branches.
Tidal Wave Auto Spa
Tidal Wave Auto Spa offers complimentary vacuuming and car washing services.
Tidal Wave Auto Spa has locations in the following cities:
Alabama
Florida
Florida
Georgia
Iowa
Kansas
Mississippi
Missouri
Nebraska
North Carolina
North Carolina
North Dakota
South Carolina
South Dakota
Texas
Virginia