Last updated Sep. 17, 2022 by Jessica Green
CrowdTap is a site that provides people with samples of a product in exchange for their honest opinion and feedback. This platform offers samples to users who answer a few questions.
Here's a review of Crowdtap. This review explores everything there is to know about Crowdtap.
What is Crowdtap?
Crowdtap is a well-known platform that connects companies in need of customer insight with people who are ready to provide the vital data needed. This platform has been named by Forbes as "America's Most Promising Online Site".
As a user on Crowdtap, you will be given free product samples, and you're expected to review it and promote it in any possible way.
Is Crowdtap a Legit Way to Get Free Stuff and Samples?
Yes! Crowdtap is a business that offers free stuff and sample to its users. Hence it is a legit way to get free product samples.
How Does Crowdtap Works?
If you're interested in becoming a Crowdtap user, here's how to make money from Crowdtap:
Create an account and Register
To get started on Crowdtap, you need to create an account on Crowdtap's official website. Fill out the registration form and provide every detail about yourself.
To join Crowdtap, you can decide to use your Facebook account, or you can sign up with your email address and password.
Even if you sign up with your email address, Crowdtap still requires Facebook authentication.
Whatever you fill into your profile will determine the job opportunities that will be given to you. Crowdtap matches products with people's profiles.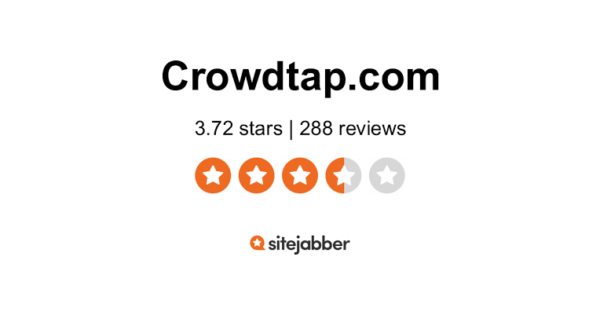 If you specify that you are a cosmetician, Crowdtap will only offer you make-up and cosmetics samples.
While signing up, you need to input your mailing address in your profile. This will help Crowdtap to send you product samples.
Crowdtap is only available to residents in the United States of America. It is not available to people in other countries.
Take Up Tasks/Missions
After completing your registration on Crowdtap, you need to take up tasks that are specified on the Crowdtap platform. Taking up tasks will earn you points that can be converted to cash or gift cards.
To earn points on Crowdtap, you will be required to answer questions or test new items.
The following are missions on Crowdtap that could earn you points:
Polls: If you answer a few questions on Crowdtap, you will earn points. These questions are usually about a brand that you often use.
Take Pictures: Another way of earning points on Crowdtap is by taking pictures. Most times, Crowdtap will require you to take photos of a brand product that you use. When you upload the photos to Crowdtap, you will earn points.
Forum Discussion: Crowdtap gathers its users in a forum, and requests that they discuss about a product they're familiar with. Companies make use of the data from the forum discussion.
To be eligible for a mission/task, you must apply to become to be a participant. Crowdtap gives its users control over the mission they participate in.
On your user dashboard, you'll find a menu that says "Brand". This menu allows you to pick brand products to review.