Last updated Mar. 7, 2023 by Jessica Green
There are multiple sites that give out free product samples. Is Crowdtap one of them?
While Crowdtap is known as a platform that rewards users for participating in surveys, not many users identify it as a place to get free product samples. This article reviews Crowdtap and highlights the various ways to earn money on the platform.
What is Crowdtap?
Crowdtap is a well-known platform that connects companies needing customer insight with people ready to provide the vital data needed. Forbes named this platform "America's Most Promising Online Site."
As a user on Crowdtap, you will be given free product samples and expected to review them and promote them in any possible way.
Is Crowdtap a Legit Way to Get Free Stuff and Samples?
Yes! Crowdtap is a business that offers free stuff and sample to its users. Hence, it is a legit way to get a free product sample.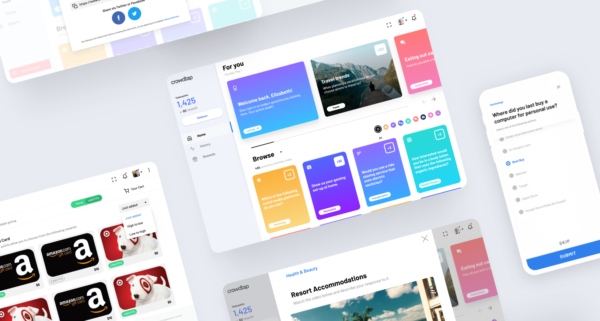 How Does Crowdtap Works?
If you're interested in becoming a Crowdtap user, you must understand how the platform works. Here's a guide on how Crowdtap works:
Create an Account and Register
To get started on Crowdtap, you need to create an account on Crowdtap's official website. Then, fill out the registration form. It is important to provide every detail required.
During the registration process, you can use your Facebook account or sign up with your email address and password.
Although email address is acceptable, Crowdtap still requires Facebook authentication.
Whatever you fill into your profile will determine the job opportunities that will be given to you – this is due to Crowdtap's policy of matching products with people's profiles.
If you specify that you are a cosmetician during the sign-up process, Crowdtap will only offer you make-up and cosmetics samples.
In addition, it is important that you input your mailing address during the sign-up process – this will make it easy for Crowdtap to ship items to your location.
Crowdtap is only available to residents in the United States of America. Individuals outside the United States can not access and sign-up on the platform.
Take Up Tasks/Missions
After completing your registration on Crowdtap, you need to take up tasks specified on the Crowdtap platform. Taking up tasks will earn you points that can be converted to cash or gift cards.
To earn points on Crowdtap, you will be required to answer questions or test new items.
The following are missions on Crowdtap that could earn you points:
Polls: You will earn points if you answer a few questions on Crowdtap. These questions are usually about a brand that you often use.
Take Pictures: Another way of earning points on Crowdtap is by taking pictures. Most times, Crowdtap will require you to take photos of a brand product you use. Then, when you upload the photos to Crowdtap, you will earn points.
Forum Discussion: Crowdtap gathers its users in a forum and requests that they discuss a product they're familiar with. Companies make use of the data from the forum discussion.
To be eligible for a mission/task, you must apply to become to be a participant. Crowdtap gives its users control over the mission they participate in.
On your user dashboard, you'll find a menu that says "Brand." This menu allows you to pick brand products to review.
Read Also: 20 Ways To Get Free Samples By Mail (No Surveys)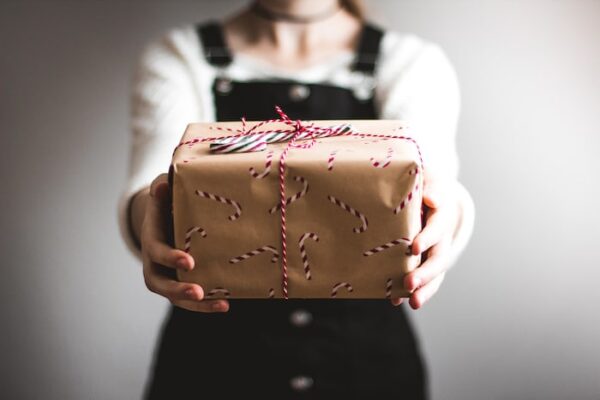 8 Cheat Ways To Get Free Stuff Online
Nothing is free! Everything requires some form of payment in one way or the other. However, there are some cheats ways to go around this law of nature. They include:
Visit online community marketplaces.
Marketplaces like Facebook and Craigslist are great places to find free items. For example, the Facebook marketplace uses targeted advertisements, making it easy for you to find free stuff within your area.
Participate in Loyalty Programs
There are lots of restaurants and retailers that provide loyalty programs to their customers. These programs come with added benefits like free shipping, merchandise, and gift cards. So check out your favorite restaurant or retailer for their loyalty program.
Sign-up for Sample Products
There are tons of sites like Crowdtap that provide free samples of items to their users. You can also mail businesses and request a sample of their product in exchange for your review.
Join Online Surveys
Online survey sites reward participants with gift cards, cash prizes, and sweepstakes. Hence, you can join online survey sites like Swagbucks, MyPoints, InboxDollars, SurveyJunkie, and more to earn free gift cards.
Download Freebies App
Shopkick is an app that rewards you for walking into any of its affiliated stores. If you want to earn gift cards or cash, consider downloading the Shopkick app. There are also other apps that reward users for doing the bare minimum. They include cashback and rebate sites.
Make Use of Free Trials
If you want access to streaming platforms, subscription sites, and tv shows, you can make use of their 30-day free trial period. Once the free period is over, cancel your subscription and use another email address to access another free period.
Participate in National Food Holidays
Most restaurants celebrate a holiday that honors every food on their menu. On this day, they give out free drinks or food. Check out your local restaurants to find out more. Krispy Kreme is well-known for celebrating this holiday.
Read Also: 8 Ways to Get Free Samples of Food
Participate in Sweepstakes
Both online and offline contests provide an opportunity to win freebies. You can win cash prizes or cool items if you participate in one. Conduct your research to find out events that host sweepstakes. For example, most Radio stations conduct sweepstakes on a daily.
You can also follow your favorite brands on social media to be informed of giveaways and freebies.
Conclusion
To sum everything up, Crowdtap is a legit site that gives out free stuff and samples. However, it's not a reliable way to get regular freebies. But once you're verified on the platform, you can receive three to five free samples.