Last updated Mar. 7, 2023 by Jessica Green
Most people resort to survey sites in order to earn points that can be redeemed for gift cards. However, there are tons of other ways to earn gift cards and coupons.
This article presents a simple way to earn gifts. You can turn your waste/trash into gift cards or other prizes with RecycleBank.
What is RecycleBank and How Does It Work
The RecycleBank is a program that allows you to exchange your trash for gift cards. This program was developed to encourage people to dispose of their waste products.
This platform has over four million registered members and has given out over 3.5 billion pounds as a reward to its users.
What is the procedure for earning points on RecycleBank?
To earn points on RecycleBank, you must get registered on the RecycleBank official website. Registration is free!
Upon completing your registration, you will be able to earn points when you engage in some activities and fulfill certain objectives on the site.
The following are some activities on RecycleBank that can earn you points:
Recycling: When you take plastics to recycling centers, you will be rewarded with points. Participating in "Green Activities" and collaborating with people who spread the information on how to create a healthier environment will earn you points.
Referrals: When you refer your friends to RecycleBank, you will be rewarded with bonus points
Joining RecycleBank not only makes you eligible for gift cards but also allows you to contribute to the course of saving humanity.
What Kind of Reward Will I Receive From RecycleBank?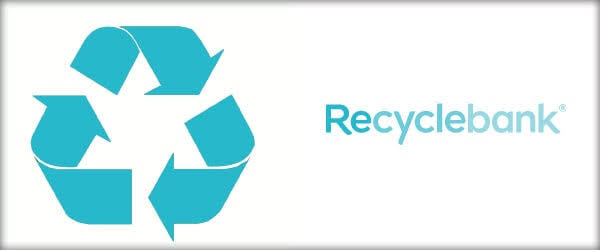 RecycleBank offers a wide variety of rewards to its users. One of which is gift cards. Its gift card rewards can be used in popular stores like the following:
Amazon
Dicks Sporting Goods: This business produces sporting items.
1-800 flowers
Regal Entertainment Group
Recyclebank has also formed partnerships with various local businesses. This enables you to use the "RecycleBank gift card and coupon" in any local store of your choice. RecycleBank gift cards can be used in restaurants, stores, movie theaters, and more.
When you sign up to RecycleBank as a new user, you will be rewarded with 20 free points. But, first, you will have to pass a short quiz.
Here is how to get your first 20 free points on RecycleBank
Visit the RecycleBank official website and sign up for a free account.
Scroll through the site and click on the quiz tab in your dashboard.
Once you take the quiz, you will become eligible for 20 free points that can be redeemed for gift cards.
Is the Recycle Bank a Legit Site?
RecycleBank is a legit business that is committed to the course of eliminating harmful substances on earth.
RecycleBank is a subsidiary of Recycle Rewards, Inc – a firm that has received multiple honors, like The Time magazine's Responsibility Pioneer in 2009 and the Champion of the Earth award in 2009.
Is RecycleBank Worth It?
Yes! RecycleBank is worth it. This platform allows you to earn gift cards for disposing of your waste. It also allows you to contribute to the green planet agenda.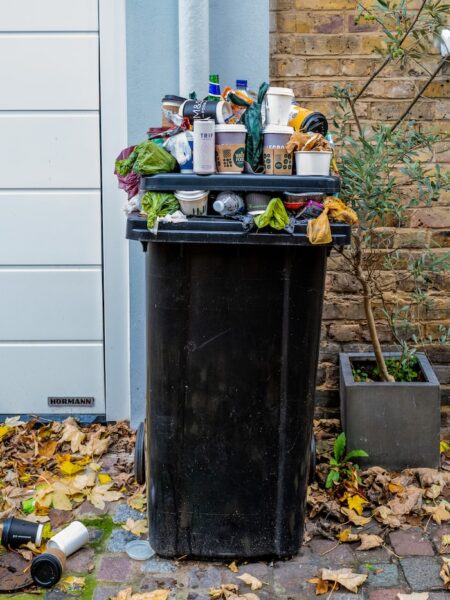 4 Unique Sites Like RecycleBank
Not many sites reward their users for doing a simple task like disposing of waste. If you're looking for unique sites like RecycleBank, check out these five sites.
BerryCart
BerryCart is a cashback app that promotes healthy living.
You will be rewarded with gift cards if you purchase Organic, All-Natural, Non-GMO, and Gluten-Free products. It is similar to receipt-scanning apps, but it only provides rewards when you purchase healthy foods.
To earn on BerryCart, create an account and review the products eligible for rewards. Then, proceed to visit your local stores and make a purchase. Afterward, upload the picture of your receipts to earn BerryCarts rewards.
BerryCart is affiliated with over a thousand grocery stores; hence it accepts receipts from multiple stores.
Sweatcoin
Sweatcoin is an app that encourages its users to live a healthy lifestyle. This application offers gift card rewards for each step you take.
For every 1000 steps you take, you will be rewarded 0.95 sweat coins. Once this coin accumulates and passes a minimum limit, you can exchange it for gift cards, gadgets, and any item of your choice.
To get started on SwearCoin, register with an email address on the app or web platform. Sweatcoin will require access to your GPS
Once your GPS is enabled, the app will be able to track your steps. However, you have to be logged into the app for it to track your movements.
Get Paid To Workout: 40 Apps That Pay You To Exercise
StepBet
This app is different from other applications on this list. It allows you to create a step goal and bet on the goals. For most people who struggle to complete an exercise goal, StepBet provides a reason not to miss out on a goal.
With StepBet, you can create a fitness goal with groups of like-minded people and win cash or gift cards.
Once you download the StepBet application, link it to an activity-tracking app like FitBit. Then, proceed to join a fitness group and create a fitness goal.
StepBet requires you to place a cash bet on your goal. If your group has 50 members and each bets $40, StepBet will distribute $2000 amongst users who succeed in the goal.
Walgreens Balance Rewards
Walgreen is a large grocery store that specializes in health and beauty products. The Walgreens Balance Reward program allows customers to earn gift cards for each purchase. The program is completely free to join.
To earn rewards, visit the myWalgreens webpage and click the "Join Free Now" menu. Once re-directed to a new page, sign in with your Walgreens sign-in credentials – this process links your Walgreen account to the Balance program.
Once the two accounts are linked, every in-store purchase made on the Walgreens official website or app will earn you rewards that will be reflected on the Balance program account.
Conclusion
Trashing out your waste isn't the only way to earn gift cards. There are tons of other methods available. Nevertheless, RecycleBank is legit and can be used together with other applications.