Last updated Apr. 21, 2023 by Peter Jakes
As the "gig economy" grows, more and more people are choosing to work as independent contractors or freelancers. This is because the gig job opportunities allow them to simultaneously work on projects for multiple companies, build their skills, and get more chances. That is why this article is focused on the 49+ Best Gig Economy Jobs Apps That Pay You Real Money.
Also, gig jobs give them more independence and freedom to choose when and where to work, lessens the risk of not having a job, and more money from multiple gig economy apps.
What are Gig Apps?
Apps for the "gig economy" have become more popular as more people join in. These apps help workers, and other people get in touch with businesses.
People looking for work can use these gigs to apply for jobs and make some extra cash on online platforms like apps for the "gig economy." In a broad sense, gig apps can be put into three groups:
Freelance Job Apps
These are platforms for individual freelancers looking to find gig jobs. Here, people who work as freelancers or gig workers fill out their profiles and list their skills and specialties for people who want to hire them. Examples are:
Survey Junkie
Task Rabbit
Google Opinion Rewards
On-Demand Job Apps
These are gig apps where potential employers can post job openings, and the app will send ads to likely gig workers who want to make extra money by doing gig work. Examples are:
Platform-based Job Apps
With these gig apps, you can make a profile for your business and set your prices. In this case, the app acts as a middleman, connecting businesses that offer rentals and other services with people who want those services. The app takes a cut in exchange for a place to list its services. Examples are:
Airbnb
Rentah
ObeFineStay
The Gig Economy: An Overview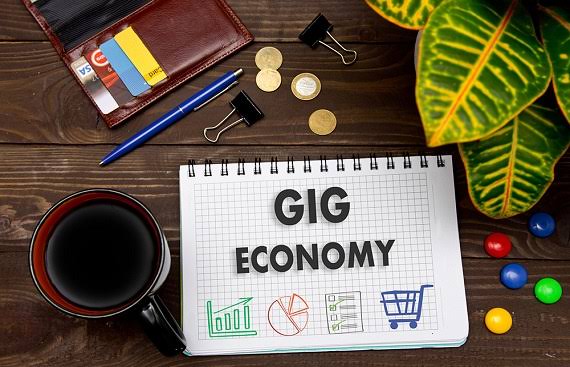 Reports on U.S. jobs show that as many as 30 million people lost jobs because of the pandemic. However, gigs Done Right has other information that suggests the number is closer to 40 million.
No matter how many jobs are lost, the number is unprecedented and will likely have a long-term effect on the U.S. economy. This is because people who had worked at their jobs for most of their lives were fired.
Because of this, the market turned to freelancers and independent contractors to fill the void in an economy that was not stable, especially pandemic-induced. Many people thought this would only last for a short time, but that hasn't been the case.
Fifty-seven million U.S. residents work in the gig economy because they have found quick ways to make $500 or more weekly through gig jobs. People who have done well as freelancers believe this is the way. Today, clocking in and out of work seems less important than it did in the past.
Read this great article: 45+ of The Best Apps For Saving Money
What Is Gig Economy?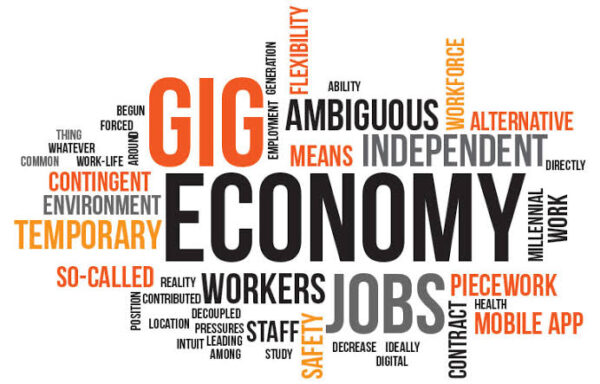 What exactly is the gig economy? In most cases, this is a market for short-term contracts or freelance work. Gallup did a new survey that found that 36 percent of U.S. workers are part of the "gig economy."
The gig economy has changed the way people work in the modern world. Today, the gig economy can be a person's primary source of income or a way to make extra money on the side. So what is a part-time job?
Most of the time, this kind of work is done on top of a full-time job. Unfortunately, people like "gigs" more and more, and it seems traditional businesses are losing customers to these efficient and relatively cheaper service providers.
And the gig economy has made it easier to get a second job. Apps can help you work from home if you have a side job. And you might only need a smartphone or a laptop to start making extra money or to replace your regular income completely.
Benefits Of Gig Economy Job Apps
With Gig apps, you can work as a freelancer for companies that help people when they need it. You get paid based on the tasks you are given in exchange for your work.
Most of the time, you get to keep all your money, including tips. So apps for the gig economy are creating a market for side jobs and making it easier for people to do so.
You should treat your side gig as if it were your own business. You decide how many hours you work and who you work with. Whether you make deliveries, sell products, or offer a service, you are helping to fill a need in the market.
They allow you to choose when and where you want to work.
Get paid for the kind of work you want to do Faster
You can use your skills in your niche and make extra money on your terms with Gig apps.
Related: 9 Ways to Make Extra Money on the Side (Fast & Legitimately!)
Best Side Gig Jobs Apps for Earning an Extra Income
Apps can help you make extra money if you want to make money on the side. For example, some apps for the gig economy let you do almost any side job you can think of on your own time.
Airbnb
Uber
Lyft
Fiverr
Upwork
Rover, and
Postmates are all good apps for making extra money through the gig economy.
How To Use The Gig Economy App
The best tips for making the most of gig apps are:
● Find gigs that are already interesting to you.
The best gig apps for making money keep track of your reputation. The more work you get and how much it pays, the better your reputation gets over time. But this doesn't happen all at once. It pays to be patient and keep trying.
Most of the time, gigs that require more skill pay more. So, improve on your desired work skills.
Gigs that allow you to set your prices pay more than twice as much as gigs where the company establishes your price.
So, let's look at a few different gigs to understand better what will help you make the most money in 2022.
49 Best Gig Economy Jobs Apps That Pay You Real Money
Here below are 49 Apps to support your gig economy adventures.
1. Instacart Shopper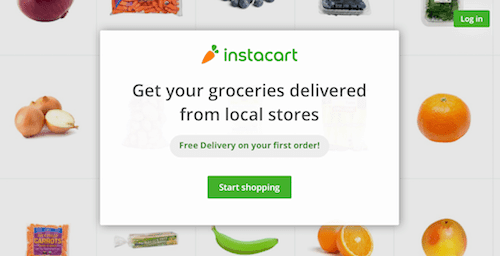 Do you like going grocery shopping, have time on nights and weekends, and would like to make money? By being an Instacart Shopper and delivering groceries, you can make money. As a shopper, you'll get paid to pick up and deliver what customers want. Both "shop and deliver" and "shop only" services are available at the store.
Shop-and-Deliver jobs require you to buy things at a store and bring them to a customer's door. Because of this, you have to have a car or just be mobile.
Shop Only lets you place an order online and pick it up in-store, so you don't need a car.
You can work whenever you want as a Shop and Deliver worker.
As a Shop Only worker, you can set your hours and work up to 29-hour shifts per week.
Shop-and-deliver workers, also known as "Full-Service Shoppers," are paid for each batch they finish. The app shows how much you're likely to make on each order and how much you've made for the week.
Related: 10 Best Money Saving Apps for Shopping & Groceries In 2022 (Reach Your Goals!)
How much can you make per Instacart order?
How much you can make per order depends on how many items, what they are, how far you drive, and how hard it is to shop and deliver. Full-Service Shoppers also keep all the tips from customers and don't have to pay for their groceries.
With an app feature called "Instacart Instant Cashout," Full-Service shoppers can get paid the same day. Stripe is how Instacart charges your debit card, and it usually takes 30-45 minutes for it to show up. But tips are not part of Instacart Instant Cashout. You can't get your tips until 24 hours after delivery is done.
The tips on Instacart are some of the best food delivery apps, and you get to keep all of them. With this gig economy job, there are also no set hours. Just open the app and shop when it's convenient. With this on-demand app job, you must download the Shopper app and start making money whenever you want.
There are two different kinds of Instacart gig jobs:
You can make up to $25 an hour.
You can get up to $600 for each friend you bring in.
You can choose how much you want to work.
Note that the average pay per hour is $15 to $25 per
2. Postmates Fleet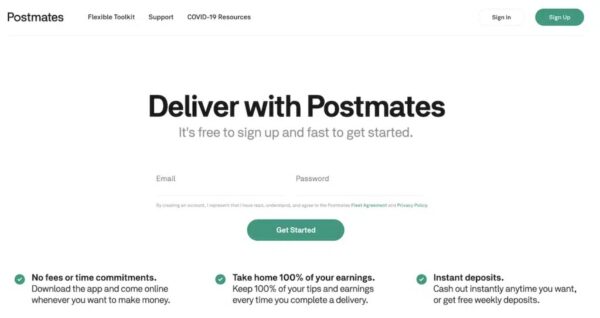 If you want to make a full-time living in the gig economy, you might consider joining the Postmates Fleet. There's a good chance you've heard of the Postmates Gig app and maybe even used them to have something brought to your house.
Postmates is another gig app that lets you make money by downloading the app and going online whenever you want to. You get to keep all of your tips and money every time you finish a delivery. Also, you can get cash right away whenever you want or get free deposits every week.
Postmates is one of the more exciting delivery companies to work for because it does more than bring you fast food. Groceries are a big part of what Postmates does.
Customers of Postmate are guaranteed that their order will arrive within 1 hour, but couriers are only in charge of delivering the order. So, Postmate couriers can take more than one order at once as long as they can make each delivery within an hour.
You can make $18 to $25 per hour.
Note: After Postmates' 20% cut and variable vehicle costs are taken into account, the hourly rate is probably closer to $9–$15, depending on where you live, how often peak-time pricing happens, and your luck.
3. Hubstaff Talent
Hubstaff makes it easier to keep track of time when managing a team from a distance. Hubstaff Talent gig economy job app is the way to connect the best freelancers and independent contractors with companies that need them. Workers can start a profile for free and list their skills and availability so that someone who needs their services can find them.
Features of HubStaff Gig App
No bidding, so you can work instead of wasting time on job bids.
Find reliable, consistent work from home with thousands of top companies.
Add your resume and links to other profiles to get even more attention.
Find full-time or part-time work.
4. Door Dash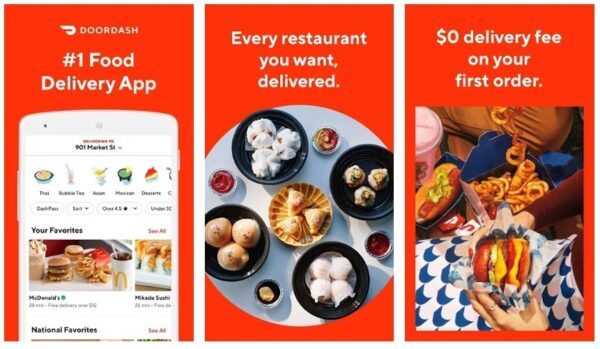 This probably doesn't come as a surprise. The brand is sold in more than 7,000 United States and Canadian cities. It is the most effective food delivery service in the United States, and several viral stories have made it a part of popular culture.
Its founders have built a $32 billion business; if you become a Dasher, you can get a piece of it daily. In addition, you can make up to $1,000 a day if you work hard.
DoorDash gig job app does not let you pay on the same day right away. The standard way for a company to pay delivery drivers is once a week, on Monday at 6:30 a.m. EST, through Direct Deposit. It will be in your bank account in four days.
How DoorDash Gig App Works
But if you sign up for Fast Pay, you can speed up the process. You must have made at least 25 deliveries and been on the platform for two weeks (14 days) since you were activated.
Signing up takes seven days and requires you to link your debit card and bank account to the app. After this time, you can transfer your earnings to your debit card account once a day for a $1.99 fee.
By signing up for the Dasher Direct Card, active Dashers can avoid this fee. Your daily earnings are transferred directly to the card for free, and there are no monthly maintenance fees to worry about.
The card can also be used in real life. It's a Visa debit card that you pay for ahead of time, and you can use it to pay for goods and services anywhere Visa is accepted in person or online.
DoorDash disclaimer: Actual earnings may differ and depend on the number of deliveries completed, time of day, location, and expenses. Hourly pay is calculated using average Dasher payouts while on delivery (from the time you accept an order until the time you drop it off) over 90 days. It includes compensation from peak pay, tips, and other incentives.
Related: 7 Best Sites Like Amazon (Some Better & Cheaper!)
5. Lime Gig App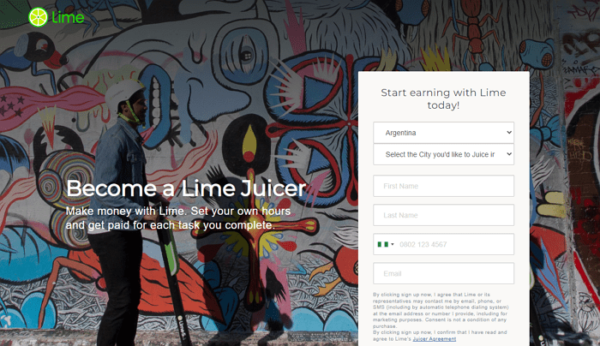 The lime gig app is the most popular app for sharing electric scooters, bikes, and mopeds. You can use the Lime app to rent your Lime vehicle to other users. Scooter rental prices depend on how many people want to rent scooters in your area. You can also make money by putting Lime scooters on charge.
Electric cars may be the way of the future, but you can start making money from the technology as a scooter charger for Lime, a company that rents out electric scooters and bikes.
It's not as common as other gig jobs in the U.S., but it's available in big cities like New York, Denver, San Francisco, etc.
How Lime Gig Job App Works
The job itself isn't hard to figure out. Find a scooter, pick it up, charge it, and let it go so it can be used in specific hubs. It's a great way to make money on your own time and help the environment simultaneously.
To become a Lime Scooter Charger (or Lime Juicer), fill out an application on their website or app and tell them how many Lime scooters you can charge. There will be a process of getting started that can be done over the phone or in person, but that's about it. A car is not necessary. But having one will help you make more money.
Lime pays a base rate of $5 per scooter, but this can go up to $12 depending on where the scooters are and how many people want to use them. Weekends are usually better for making money.
This might not seem like much, but most Lime Juicers make between $20 and $30 an hour. You can also rent scooters daily on your way to work.
Pros:
You can rent out or charge scooters to make money, and your schedule is flexible.
The lime gig app pays out daily.
Cons:
Your income depends on how much people want it in your area.
6. Wag! Dog Walking Gig App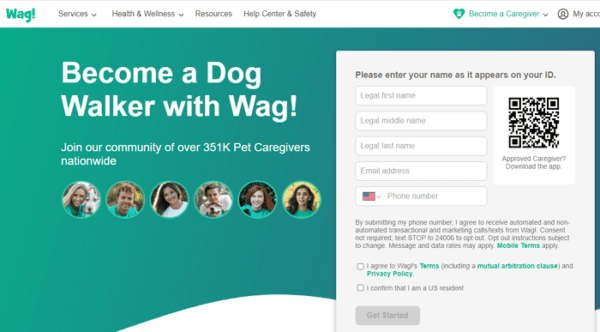 Wag! is an app that lets people hire you to walk their dogs. Customers will ask you to do a job, and you can choose whether or not to do it. Like rideshares, walks can be scheduled ahead of time or on the spot. Customers can ask for different walk lengths, and Wag! App sets the price per walk. Wag takes 40% of the commissions that the owner pays.
You also have to make a simple quiz about caring for pets. It has questions about how to keep your pet safe and care for them. Finally, Wag! does a standard background check that costs $25 and takes up to 5 days after the test is passed.
Related: Make money exercising: Top 25 websites that pay you to exercise
How The Wag! Gig Job App Works
After your application has been accepted, you can start making money. A 30-minute walk earns walkers an average of $12 plus tips. The cost is $26 per night for boarding or sitting, and all the tips go to you. The standard payment cycle for Wag is Tuesday through Monday. However, you can get your money daily through Instant Pay if you meet specific requirements.
The payment will show up on your debit card within 30 minutes, and each Instant Payment will cost you 3 percent. It's expensive, but you can handle it if you use Instantpay once in a while.
When you use Wag! as a same-pay gig app, it's cool that happy clients from the past can book you directly on the platform.
Pros of Wag! Gig Jobs
It has live GPS tracking, does background checks on walkers, and you can book a walk whenever you want.
Cons of Wag! Gig Jobs
Prices change from market

to market, and Wag! Gig app has a high commission.
7. Qwick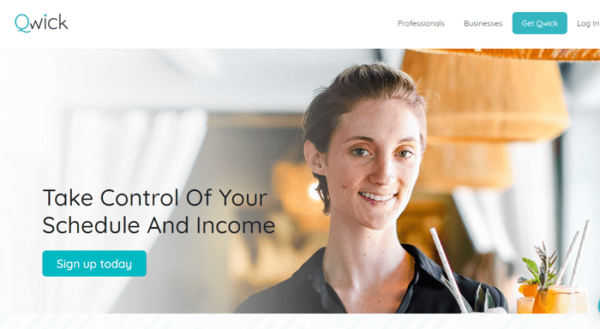 The Qwick gig app helps people find real-time shifts in the food and drink industry. You can choose the shifts you want to work and get paid as soon as 30 minutes after your shift ends. Qwick gig app works with hotels, catering companies, event venues, convention centers, and restaurants to give gig workers a steady stream of jobs.
How the Qwick Gig App Works
You can work one shift a week or two shifts a day. You have complete control over your time, and the Qwick gig app adds accepted shifts to your calendar to keep you on track.
The pay rate is set by the business that posts the shift, but you can expect to make at least minimum wage and up to $30 per hour.
When you use Qwick's Instant Pay to withdraw money from your debit card, you pay a 3 percent fee. However, they'll put the money in your bank account if you don't mind waiting a few days.
Qwick food service delivery also puts you in touch with businesses, which increases your chances of getting a better-paying job in the long run.
Pros of Qwick Gig Jobs
You can choose only the shifts that work with your schedule
Get paid right away
Connect with businesses, and increase your chances of getting a long-term job.
Cons of Qwick Gig Jobs
There may not be much work available some days
Some shifts may be in hard-to-reach places.
8. Getaround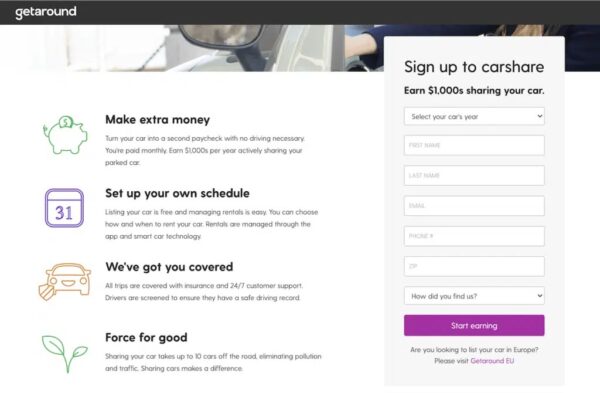 Did you know that you can rent your car when you don't need it? And you can probably make $1000 quickly by doing this in a few days? Do you want to take a trip soon, leaving your car home while you're gone?
On the weekends, do you sometimes not use your car? If so, using this Getaround instant car rentals gig economy app to rent out your car when you're not using it could be a simple way to make money while you sleep.
Drivers who want to rent your car are also checked out and give Getaround gig app information about their driving history. The Getaround app makes it easy to list your car and connect with interested drivers.
Getaround lets you make extra cash and pay for your second car without having to drive it. If you share your parked car, you can get paid monthly and earn $1,000 or more yearly.
Potential income: $250 or more per month
Best Driving Gig Economy Jobs
9. Uber Gig App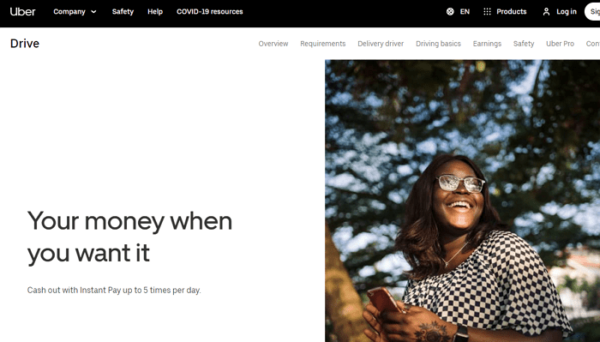 If you love to drive and own a car, you might want to check out the Uber gig job app. With this ride-sharing app for the gig economy, you can make extra money on your own time. In addition, you can choose to drive for Uber full-time or part-time and still make a good living.
The Uber ride-sharing gig app has surge pricing is also a good thing. When many people need rides, fares may go up so everyone who needs a ride can get one.
This gives drivers a reason to pick up riders quickly and reliably in high-demand areas in exchange for higher fares.
You don't have to pay anything using the Uber Debit Card. There is no fee to cash out, and other benefits like cashbacks and no fees exist.
No matter how you pay, the money will be on your debit card in minutes.
As a new Uber driver, you need to finish one trip before you can get Instant Pay. But you must make at least 25 deliveries for Uber Eats within 14 days of your first one.
See also 40+ Best Fast Food Apps With Free Food (Find Restaurant Apps)
Pros of Uber Gig Driving Jobs:
It's easy and cashless
The prices are competitive,
Drivers are safe, and
The schedules are flexible.
Cons of Uber Gig Driving Jobs:
Drivers might try to scam you, and you need a driver's license; cancellations happen
The rating system isn't perfect
Drivers pay for all the costs of the service, and
The value of your car goes down.
10. Lyft Rideshare Gig Job App
Lyft ride-sharing is a platform that helps drivers connect with people who want rides. Lyft gig app, considered one of the best ride-sharing apps, lets users schedule rides up to a week in advance.
Like other rideshare apps, it tells the passenger when the driver is coming and gives them an estimate of how much it will cost. With this app, drivers can get more insurance and even make more money if they drive during busy times.
Pros of Lyft Rideshare Gig Jobs:
In some cities, gig workers can start as soon as the day after they sign up.
They can set their hours, earn more during peak demand times, and keep all of their tips.
Cons of Lyft Rideshare Gig Jobs:
Drivers have to pay for all of the costs of this service; it can be canceled,
The rating system isn't excellent, and
The value of the vehicle goes down.
11. Dolly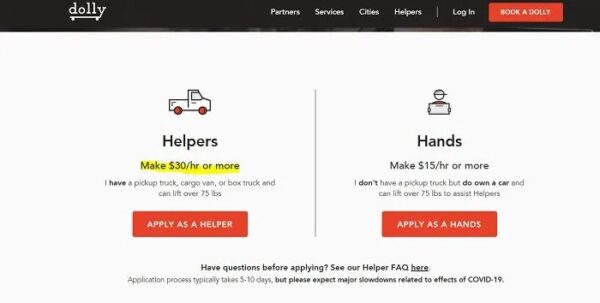 Dolly is a delivery app that puts movers in touch with people who need help moving things. Depending on the type of vehicle you drive, you can as a "Helper" or as a "Hand."
Helpers must have their pickup trucks and be able to lift more than 75 pounds physically. But, on the other hand, hands are just there to help out.
Features of the Dolly Gig jobs
You can become a Helper if you have a pickup truck, box truck, or cargo van and can lift more than 75 pounds while making at least $30/hour.
If you don't have a car but can lift more than 75 pounds and want to help Helpers while making $15 or more an hour, you can become a Hand.
You Get paid every week for what you did the week before. Look at the guaranteed payment amount before you decide to ask for a job.
Choose your hours and jobs that work for you.
Pros:
You can see how much you'll be paid before you decide to ask for a job.
You get all of the tips from customers. There are two types of jobs available.
Cons:
To make the most money as a helper, you need a truck.
12. Handy Gig App

The Handy Handyman services app works best for professionals who want to make extra money by helping others with small jobs.
Handy gig app pays more than the minimum wage, and if you stay busy and take on more jobs, you can make a pretty good income. This gig app is popular with people who work as cleaners and handymen.
With it, clients can see where the professional is, manage their booking details, talk to you, rate, and tip after each booking. It also has more features that only work on mobile devices. The handy gig app cuts the payment made to the professional from the booking fee.
Handy will charge both customers and professionals for every service done through the app.
Features of The Handy Gig App
Choose when and how much you want to work.
Payments are made directly to your bank account as soon as the job is done.
You can find customers more quickly and easily and be sure you'll get paid.
Jobs like Handyman, plumbing, electrical, and cleaning services are all offered.
Pros:
Minimum wages are higher than average
Workers can work when they want
Getting paid is easy.
14. Spot Hero (Formerly ParkingPanda)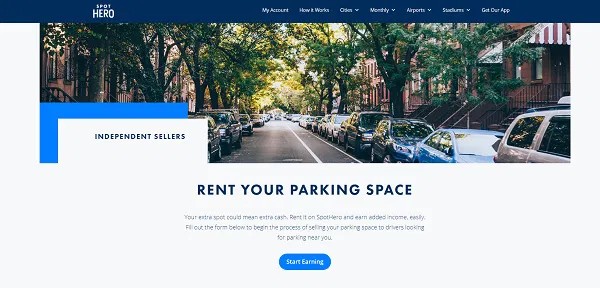 Spot Hero rental applets people to find and rent parking spots, and you can rent out your car-friendly patch of land for cars, similar to how Airbnb lets people rent out rooms.
On the Spot Hero gig app, users must first fill in information about their parking space before they can rent it out. In exchange, the Spot Hero gig app will take you 20% of the rental fee as fee.
If you're confused, Spot Hero also has a sister company called ParkingPanda, which lists more than 5 million parking spots. If Spot Hero isn't prevalent where you live, you can try your luck with Parking Panda.
Pros Spot Hero Gig Jobs:
You could make money with little work
There are no costs or investments
You don't have to be home when the renter comes
the rental periods are flexible.
Cons Spot Hero Gig Jobs:
Your parking space might not be enough
Rental locations in areas with low demand might not make you much money.
Best Gig Apps That Pay The Same Day
14. Thumbtack
Thumbtack is a gig app that lets you find jobs as a handyman, personal trainer, D.J., house cleaner, and more. With it, you can share price estimates for each job based on its specifics.
Thumbtack gig app also has several other online resources, such as cost estimates for popular services and how-to guides on more than a dozen topics.
Pros:
Listings are free
Appointments can be made anytime, anywhere.
Cons:
There's too much competition, and the leads might not be outstanding.
Best Freelancing Gig Economy Job Opportunities
15. Fiverr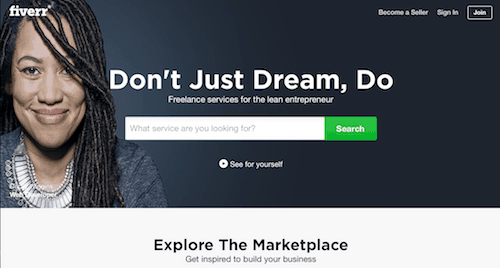 Through the Fiverr app, people can buy and sell services like writing, animation, graphic design, and more. Thought to be the best app for people who want to start freelancing. Fiverr takes 20% of what you make to put you in touch with clients.
Features of the Fiverr Gig App
There are 116 different kinds of services on the Fiverr Gig App.
Fiverr gig app is trusted by more than 11 million businesses and entrepreneurs.
Check out a bunch of gigs hourly.
Always pay yourself on time.
It's free to join, and it's also free to list your business.
Keep 80% of each transaction's money for yourself.
Pros of Fiverr Freelancing Gig App
Using the Fiverr gig app is cheap
You can work on different projects for different clients,
You don't have to bid on your services; Fiverr will send you interested clients.
Cons of Fiverr Freelancing Gig App
You have to pay a lot to get good service, which might be hard to start.
Related: 21 Legit Ways To Make $1000 Quickly: Top Secrets Revealed
16. Opportunity Network Gig App
Opportunity Network gig app is an online business network that helps people find business opportunities in their area and worldwide. Using the information you put in your profile and the location services you have turned on,
Opportunity Network app will put you in touch with people who can help you immediately with sales, jobs, and other things. It can also be used by professionals who want to meet professionals who share their business and other interests outside of work.
Pros of Opportunity Network gig app
You can get priority alerts and more ways to match, and you can grow your business and career.
Cons of Opportunity Network gig app
17. Skillshare
On the Skillshare gig app, people can make money by teaching others what they know. These include more than 25,000 video classes on making money with almost any skill, such as design, engineering, or other skill.
Through a system of royalties, teachers get paid by Skillshare online learning gig app. Every month, 30% of all membership fees paid to Skillshare are put into a pool for teachers' royalties.
Pros of Skillshare Gig Economy Teaching Jobs
Skillshare app is easy to use and brings in a reasonable amount of cash.
Cons of Skillshare Gig Economy Teaching Jobs
There's a lot of competition
Teachers aren't checked out
There's no guarantee you'll make money after you publish your course.
18. Udemy
This site helps teachers and students connect. Udemy app lets you make video-based courses on various topics and charge money for them.
Course prices range from $19 to $199. In addition, the platform will take a 30% cut of each sale in the exchange.
Pros of Udemy Gig Economy Jobs
It offers courses in different categories covering soft and technical skills.
The platform is easy to use and manage.
The progress of training sessions is saved online.
Cons of Udemy Gig Economy Jobs
There is no way to measure skill; a university does not back certificates
There are a lot of competing courses, so users might not know which one is best for them.
Read also: How to Save $10,000 in a Year
19. Freelancer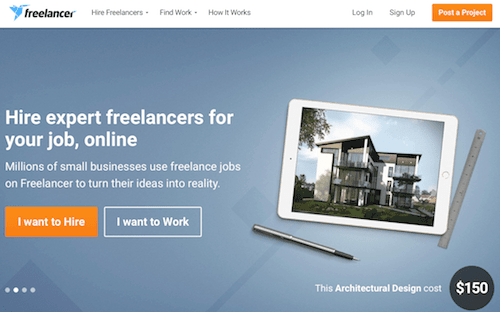 Freelancer gig app is the largest freelance platform focusing on creative and computer skills. Some jobs available on Freelancer are writing, managing social media, editing audio, and video, and designing websites.
Once you've made a profile, you can bid on different projects that match your skills. Freelancers will send you job alerts when new projects are a good fit for your skills and experience.
Features of Freelancer Gig Jobs
You can work from home or anywhere else.
Freelancer work hours are flexible
There are Employers from around the world on Freelancer gig job app
You can create a free account, look through available jobs and bid on the ones that match your skills.
Use the app to bid on work from anywhere, anytime.
Use instant messenger to communicate with employers.
Pros
You can set your hours and work from anywhere.
Cons
Membership fees that go up and down
20. Upwork
With the Upwork gig app, freelancers can find jobs in various fields and skills. Writers, graphic designers, web developers, data entry clerks, and virtual assistants, among others, use this app as their go-to app for gig work.
Web developers, mobile app developers, graphic designers, and writers are some of the most sought-after skills on Upwork Marketplace.
In the beginning, they hired anyone who wanted to work. No one had to prove that they could do the jobs they said they could do.
That was great for people who didn't have any skills, but it was terrible for people who did. In the old economy, high-end graphic designers could make up to $50 an hour, but now they have to work for $5 an hour.
Pros of Upwork gig economy jobs
There are a lot of jobs to choose from
You can work from home with the Upwork gig app
Clients have been screened thoroughly hence a reduction in scams
Payment is fast, and some gigs pay more than others.
Cons of Upwork gig economy jobs
It has many fees ranging from 5% to 20% of your earnings, depending on how much you make.
See these 22 Amazing Weekend Jobs That Pay Well
21. Doctor On Demand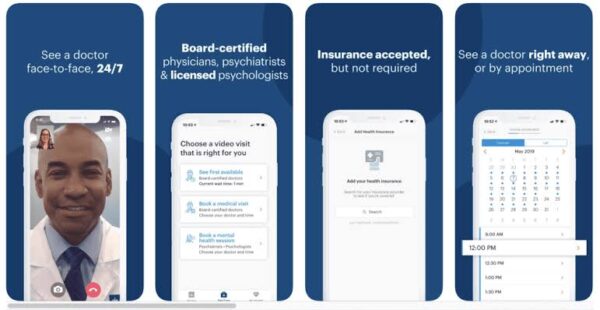 If you are a doctor, the Doctor on Demand gig app lets you offer online medical services, consultations, and help to people who don't want to leave the comfort of their own homes.
Patients can talk to board-certified doctors and licensed therapists face-to-face over live video on their phones or tablet. Doctor on demand takes 25% of each visit as payment for putting patients in touch with doctors.
Pros of Doctor On Demand Gigs
The hours are flexible, you can work from home, and the prices are transparent.
Cons of Doctor On Demand Gigs
The price is higher than other online health services, and there aren't as many treatment options.
22. SnagAJob
Snagajob is the app for you if you want to be an hourly worker and have the freedom to do the jobs you want when you want. Look for full-time or part-time jobs in your area in restaurants, retail, customer service, security, office work, or as a seasonal worker, and choose the ones that fit your personality and work style.
Features of SnagAJob Gig App
You can look for part-time and entry-level jobs for students and teens.
There are targeted searches based on location, keywords, and more
You can save your job searches and get emails when new jobs that match those searches are posted.
23. OneFineStay
If you live in London, Paris, New York, Miami, Los Angeles, or Rome and have a lovely home, you can use the onefinestay app to rent it out.
Onefinestay is a service for homeowners who want to share their homes in a safe, secure way that includes marketing, insurance, cleaning, management, and maintenance.
It is known for its hospitality, high service levels, and stays in the best homes.
Features of OneFineStay Gig Job App
OneFineStay ensures guests obey your house rules
After leaving, they prepare the house for guests with toiletries, bed sheets, and cleaning.
Guests' names are always checked.
To apply, fill out a simple homeowner questionnaire in just two minutes.
24. Survey Junkie
Survey Junkie gig app is a platform for taking surveys. It has many survey takers who fill out surveys for different brands. It lets freelancers work from anywhere by taking as many surveys as possible to earn reward points that can be turned into cash.
Pros of Survey Junkie Gig Jobs
It's easy to use, and it's easy to turn points into cash
There are quick and safe ways to pay out.
Cons of Survey Junkie Gigs Jobs
It has monotonous questionnaires
There are limited high-value surveys.
Read also: 10 high-paying surveys that pay through PayPal (join now and get a $5 sign-up bonus)
25. EasyShift Gig Job App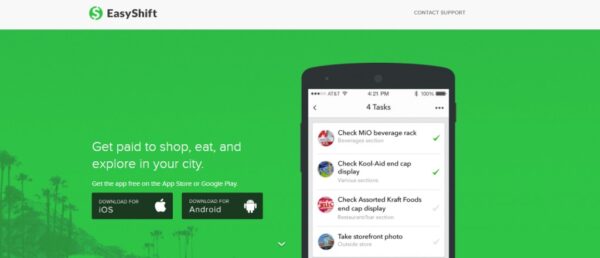 EasyShift gig app connects you to work (Shifts) in stores near you. However, unlike many apps, EasyShift rewards you with cash. Generally, you get paid to complete short tasks, such as taking photos of products and aisles in grocery stores and convenience stores.
EasyShift gigs typically require answering questions and taking photos as requested and get paid with shifts often lasting fifteen minutes.
Everyday tasks on EasyShift gigs include:
Taking photos of products
Double checking prices
Leaving reviews and other various jobs.
Upon the completion of a task, you are paid through PayPal. Most jobs typically pay a few dollars but depending on the vendor or company posting the offer, and tasks may pay more.
Pros of EasyShift Gig Jobs
Flexible hours that work for you
No experience restrictions
You don't need the application process
Cons of EasyShift Gig Jobs
Requires phone with a camera.
26. ProductTube Gig Jobs
ProductTube gig app pays visitors to film themselves buying specific items at stores, grocery stores, convenience stores, or big-box stores like Target and Walmart.
When you agree to do a job, you'll get instructions and a list of questions you have to answer in a video that is usually five minutes long.
The Gig economy app usually pays between $10 and $25 for each video, which is a lot of money for the time you have to make the videos. Amazon gift cards are used to pay.
Pros of ProductTube Gig Jobs
It's easy to pay, and the schedule is flexible.
Cons of ProductTube Gig Jobs
You need a camera phone, and you might not get a steady stream of gigs.
Best Gig Economy Apps For Babysitting
27. SitterCity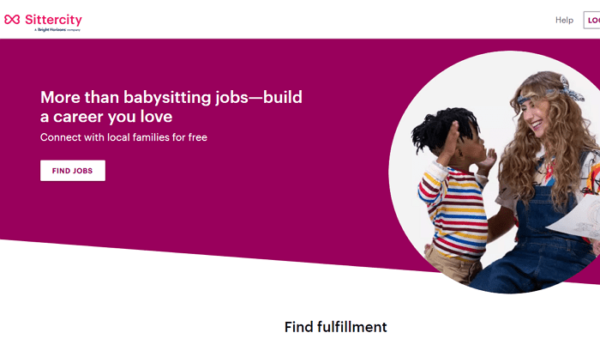 People looking for in-home care have found the American online market for families and individuals helpful.
It is also where babysitters, nannies, pet sitters, and people who care for seniors can earn money every day.
The business plan of the Sittercity app is similar to Wag!, which was discussed earlier. You can find people who need a sitter, and people who need your services can find you.
What you can do with the Sittercity app:
Set your rate
Build a client base
Connect with other sitters,
Build a community.
Start by uploading a photo and filling out a detailed profile showing your skills. After that, you can look for jobs near you and apply for the ones you think you are most qualified for.
When you use the Sittercity gig economy app, your earning potential depends on several things, such as:
The job description,
Cost of living in your area
The minimum wage laws in your state.
Related: 9 Babysitting Jobs for 13 Years Old (up to $1000 a Week)
What is Sittercity gigs payment like?
On the other hand, sitters on the platform charge an average of $17.50 per hour. But whatever you earn on any given day can be in your account the same day. The Sittercity app does not handle transactions as Wag does.
Instead, your agreement with clients depends on how and when you get paid and how much you make. After your shift, you can get paid immediately by check, CashApp, Venmo, etc.
28. UrbanSitter
UrbanSitter gig app is a side job app for people who want to babysit, nanny, or even tutor. The way the business works is that parents pay a monthly fee to access the list of sitters, and the sitters get to retain all the money they earn.
The sitters on the UrbanSitter gig app decide their rates when they are available and what area they cover.
Pros of UrbanSitter Gigs
You keep all the money you make, no percentage withdrawn
Also, You set your rates and can put your hours.
Cons of UrbanSitter Gigs
There may not be many jobs available, and it may be hard to find work at first.
29. Grabr Gig jobs
The Grabr gig app lets you send any item from anywhere in the world to a trusted traveler on their way to you. Users can also buy things that aren't sold in their country or would be too expensive to buy there.
Buying treats, electronics, watches, shoes, and cosmetics for other people is also a great way to help pay for your trips abroad.
Grabr gig app charges shoppers a service fee to cover development costs, which include running operational processes and providing support, among other business costs.
Pros of Grabr Gigs
You can choose orders you can deliver and make offers to the people who placed them.
Cons of Grabr Gigs
Your hourly pay depends on your delivery and where you're going.
30. Roadie Gig Job App
With the Roadie gig economy app, you can deliver things for people and businesses. With the Roadie gig app, you can do two kinds of deliveries. The first is long-distance delivery, and the second is local delivery.
Most of the time, you can use your car to deliver things like furniture and other large items for money. When a customer needs a delivery, they'll put the order on the Roadie gig app, and drivers can pick it up in the order they get it.
The roadies set the price based on the trip's size and distance. Local jobs can pay up to $50, while long-distance jobs can pay up to $650.
Pros of Roadie Gig Jobs
You can set your prices
Roadie app has a rating system
It's an easy and profitable way to make extra cash,
You can work when and wherever you want.
Cons of Roadie Gig Jobs
Some gigs require you to lift and move things that weigh more than 20 pounds.
You have to pay your taxes
All users need a car.
20 Best Online Proofreading Jobs (Earn $50+ per hour No Degree)
31. TaskRabbit

This is an on-demand gig economy app for odd jobs like plumbing, cutting hair, teaching music, etc.
You can use TaskRabbit to find gig economy jobs, get in touch with possible clients, and get paid for your work. In exchange, Task Rabbit takes 15 percent of each completed job as a commission and another 7.5 percent as fees.
On TaskRabbit, some of the most popular types of work are:
Cleaning the home.
Assembling of a house or office Furniture.
Screeding
Painting jobs.
Yard work.
Jobs that a handyman does in general.
Since TaskRabbit is popular in England, Canada, and the U.S., this is a one-stop shop where you can start making extra money!
Pros of TaskRabbit Gig Jobs
You can choose when and how much you work and get jobs matching your skills.
Cons of TaskRabbit Gig Jobs
You can't do the work from home; you have to be in the area where the work is needed. There are also complaints about low-paying gigs on the site.
31. Etsy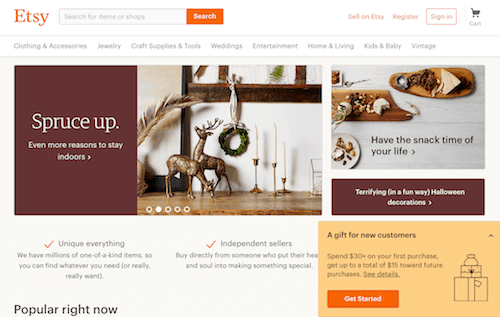 With the Etsy gig job app, you can quickly sell things and run your online store business while you're on the go. It lets you talk to customers, see how your shop is doing, and track orders for craft supplies, handmade items, and vintage goods.
On the other hand, Etsy charges $0.20 to list an item and 5% as a transaction fee.
Features of Etsy Gig Economy Job App
Fees include a $0.20 listing fee, a 3.5% transaction fee, and a 3+$0.25 payment processing fee.
Etsy Payments are secure.
Items stay on the market for four months or until they sell, whichever comes first.
There are automatic deposits
Good seller protection
Use powerful tools and services to run your business and help it grow.
Support staff for Etsy is always ready to help.
No fees every month
Pros
Easy to set up and access a large market.
Cons
You can only sell a small number of products.
Related: How To Sell On Etsy And Make Money
32. Airbnb
This Airbnb gig app helps people who want to rent their homes or extra rooms find people who want to stay in that area.
With the Airbnb app, you can send messages to guests and keep track of reservations safely. You can even add house rules like "no shoes" or "no parties" that you want your guests to follow to keep your property safe.
Pros of Airbnb Gig Jobs
Listings are free, and hosts don't have to pay to list their homes.
Hosts can set their prices for renting out their homes
Airbnb will pay for damages up to $1 million.
Cons
There are minimal or no tax advantages.
33. CoinOut Gig Jobs App
CoinOut gig app is a Cashback app that lets you get paid to shop at any store. It works with all receipts. You get a few cents from the app for each receipt, and you can cash out whenever possible.
The best thing about the CoinOut gig app is that you get paid in cash instead of points. All you have to do to get some money back is to upload any receipt to the app. You don't have to look for deals or determine if a particular store is part of the program. Just shoot and get paid.
Receipts must be uploaded within two weeks of the original purchase, including the date, the store's name, the items bought, and the total cost, and be easy to read.
Pros CoinOut Gig Jobs App
You can link your email to get automatic e-receipt rewards,
You can connect your Amazon account to get automatic tips.
Cons of CoinOut Gigs
Link your credit or debit card to the app
You can only scan so many receipts in a day.
34.HopSkipDrive
HopSkipDrive gig app gives drivers an option besides the usual way of sharing rides. Here, drivers take kids to and from school for busy parents.
To become a HopSkipDrive driver, you must be a trusted CareDriver with at least five years of caregiving experience and pass a 15-step certification process that includes fingerprinting, background checks, DMV checks, and car inspections, in-person interviews, and more.
Pros of HopSkipDrive Gigs
The app is secure because text alerts are sent, and background checks are done.
Cons HopSkipDrive Gigs
Drivers have to pay for all of the costs of this service, including the loss in value of their cars.
Read this now: 37 Highest Paying Online Jobs – Earn $50,000+ At Home
35. Google Opinion Rewards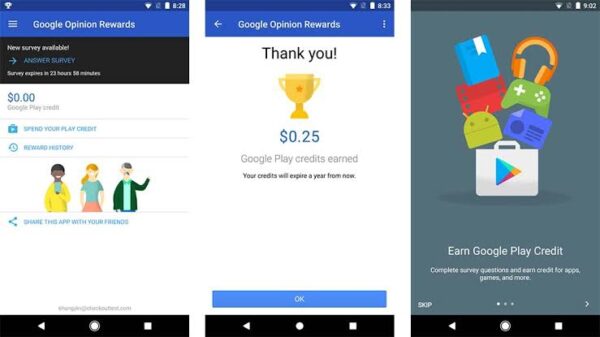 With the Google Opinion Rewards app, you can take short surveys and earn Google Play credit.
After you download the app and answer simple questions about yourself, you'll get surveys about once a week, but it could be more or less often.
You'll get a message on your phone when a short, relevant survey is ready for you. You can get up to $1.00 in Play credit if you fill it out. Questions can range from "Which logo is best?" and "Which promotion is most interesting?" to "When do you plan to travel next?"
Pros of Google Opinion Rewards Gig Jobs
The gigs are easy, and you can choose when to do them.
Cons Google Opinion Rewards Gig Jobs
There aren't many valuable surveys.
36. Bird Scooter App
Bird is another Scooter company where you can work as a freelancer to charge scooters. The Bird app works the same way as the Lime app.
You sign up to be a Bird charger through the Bird app, and once you're approved, you can use charging mode to see all of the Bird scooters in your area that need charging.
Pros
You can rent out or charge scooters to make money
Your working schedule is flexible.
Cons
To find and return Bird scooters, you need a smartphone and electricity,
You also need to be available during the required hours.
37. Dumpling
The dumpling gig app is a grocery delivery service where shoppers can set prices and order groceries. The people who want dumplings then look at the requests and ask different shoppers to fill those orders for them.
There are different ways to pay for this app, such as a percentage of each order or a monthly subscription.
Pros The Dumpling Gig Job App
You only do orders when it fits into your schedule.
Through face-to-face interactions, Dumpling allows you to build a customer base that you could use to build your own business in the future.
Freedom with time, flexible hours, and the chance to build a network of customers.
Cons of the Dumpling Gig Job App
For your Dumpling account to stay active, you must fulfill at least one monthly order.
38. Turo Gig App
With Turo gig economy app, you can reach your financial goals, like paying off your car faster or putting more money in your savings account. With this app, you can rent out your car and put it to work for you.
Features Turo Gig App
Get paid in five days through direct deposit.
Depending on your vehicle package, you can earn between 65% and 85% of the trip price.
Your car can be sold in as little as 10 minutes.
Use your commercial rental insurance and skip Turo's vehicle protection to increase trip prices.
You can let the app set the daily price for renting your car based on market value, location, time of year, and other factors, or you can set it yourself.
Don't worry about monthly fees or buying in. You can list your car for free.
39. Instawork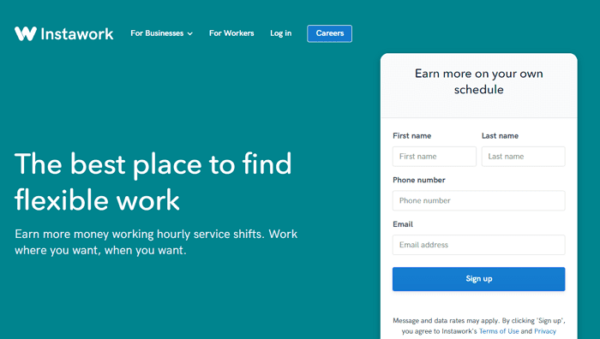 Working for the Instawork gig economy app has all the benefits of working for a temp agency, but you don't have to wait a week or two to get paid. Instead, you can get paid immediately after your shift, and unlike the Qwick gig app, you don't have to work in just one industry.
With Instawork, you can work in different fields, like events, food, and warehousing.
Through the Instawork app, you can:
See all of the available shifts
Book shifts ahead of time or at the last minute
Choose the shift length and time that works best for you.
You decide everything about your schedule.
Each shift comes with detailed instructions, and Instawork provides insurance for work-related accidents.
How does Instawork Payment work?
Instawork sends you your money within a few hours when your shift is over. But this Instapay feature is only available to a few gig workers who have earned Instawork Top Pro rewards and are doing a few specific gigs.
The Instawork Top Pro rewards are for people who work a certain number of shifts and always get good reviews. In addition to using Instapay, you also get early access to shifts and the chance to lead a shift.
On Instawork, you can make anywhere from the minimum wage to $25 or more per hour. How much you make per shift depends on your job, and you can make more through referrals and hard work, especially if your shifts are in faraway places.
Related: 22 Amazing Weekend Jobs That Pay Well
40. Bellhops Gig App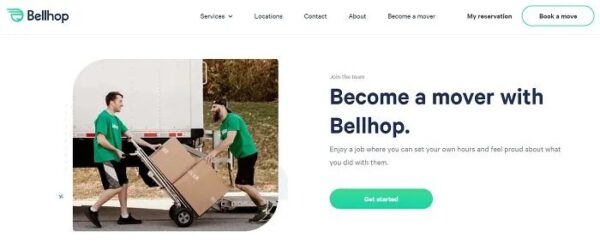 Bellhop gig economy app helps to connect professionals, movers, and drivers with customers. With the Bellhop app, you can find, claim, and track moving appointments, including setting preferred service areas from the map to get jobs where you want to work.
With the Bellhops gig app, you can work as a mover and assist families/businesses needing help relocating.
It's challenging work, and no one likes the process of moving, but you can earn some decent money by working through Bellhop.
Bellhop workers earn around $15 to $25 per hour to help people move.
But if you have a pickup truck, you might be able to earn more money per hour by working with a platform like Dolly.
Features of Bellhop Gig Economy Job App
You can select and submit preferred service areas from the map to get jobs where you want to work.
It connects DIY movers with handpicked Bellhops who are happy to do the heavy lifting.
Customers sign up in minutes and book as much help as needed
Find, claim, and track moving appointments
Control your max preferred lead time to be informed of and get assigned jobs in advance
With your smartphone, you can claim jobs and view details
Pros
Set your hours: Make up to $21 an hour, including tips and bonuses
Cons
Cannot move heavy and specialty items like pianos.
41. Skipcart Gig App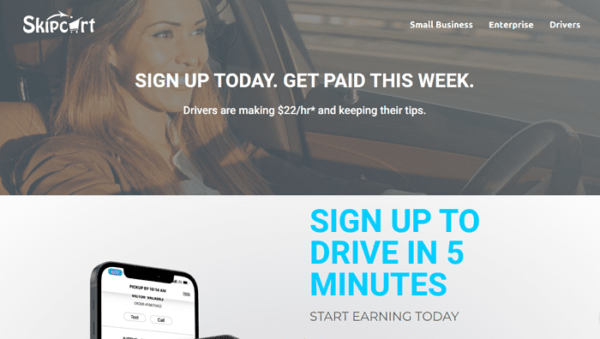 It's like Instacart, but drivers can do more than buy and deliver groceries. Skipcart drivers work in many fields, such as food and beverage, automotive, electronics, e-commerce, pharmaceutical, and retail.
You perform last-mile delivery for small and big enterprises. In the morning, you can deliver items from 7-11, and in the evening, you can help finish an order from Panda Express.
There is a lot of work to do on the app, which could make it an excellent way to make a lot of money. You can cash out every day.
How much can you make with Skipcart?
Skipcart drivers average between $16 and $22 an hour and get to keep all of their tips. The app determines how much money it will make by adding the delivery fee, bonus pricing, and other applicable fees, such as cancellation and return fees.
Every driver can use the Get Paid Now feature of the Skipcart gig app once a day from Tuesday to Sunday. But you can't take out your earnings from today on the same day you made them.
The balance can be withdrawn for deliveries finished before the current day. Also, you can't choose to get paid every day on Monday because that's the day you get paid every week. If you select the Get Paid Now option, Skipcart will charge you 1 percent for transactions over $200 and $1.99 for anything less.
To get the payment, you need to put in a debit card that works and is linked to a checking account.
Skipcart Instantpay does not support prepaid debit cards.
42. Rover Dog App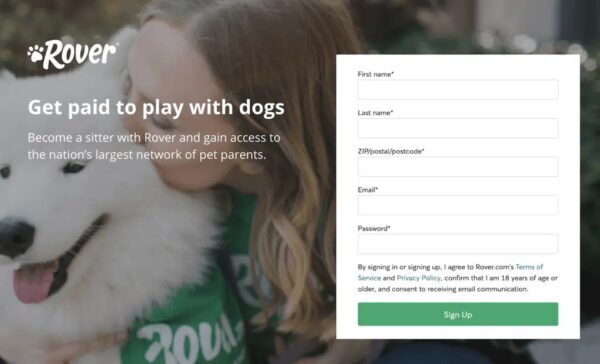 Rover dog walking app is best known for taking care of dogs and other pets (for dogs and cats now). Most of the jobs on this app are more professional than those on Wag! The app is easy to use, and the application process includes an interview and a background check.
Then, if you want to sell something, you must ensure your profile is excellent. This one might not be for someone who doesn't want to put in much effort (even part-time gig economy workers).
Sitters can make money with Rover by offering services like house sitting, daycare, or walking.
You can make the most money with Rover if you offer house sitting or daycare, but you can still make good money just by walking dogs in your neighborhood.
Average Pay: The best Rover sitters and walkers can make $1,000 or more monthly.
You can do many different things for dogs and get paid for it.
Cons
It takes time to find clients.
Get Rover and start earning money!
43. Branded Surveys Jobs
Branded Surveys is one of the most established sites in the gig economy. There have been 12 years of it. It is one of the few sites in the online gig economy listed with the Better Business Bureau.
Signing up is also easy, and once you're on the site, you can choose from a long list of surveys. You'll know how much money you'll get at the end of each survey, so you can choose whether or not to do it.
If you're unsure if you should join Branded Surveys, remember that surveys won't make you rich, but you can make some money and have fun doing it.
Note:
Your best bet is only to do surveys worth your time and give you many points per minute.
Fill out a survey when you have some free time. Sign up for more than one survey site and use Branded Surveys to have fun and make some extra cash.
44. Nielsen Mobile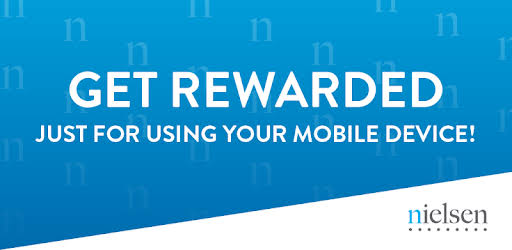 Nielsen has been around for about 90 years and is known as a leader in research and an excellent app for the gig economy. With the Nielsen Computer and Mobile Panel, you can sign up for your devices and get rewards.
You can help improve thyour online products and servicesy participating in Nielsen research. Nielsen Computer and Mobile Panel looks at how you and other people like you use the Internet to make a picture of how people use the Internet.
What Stands Nielsen Mobile Economy Gigs Out
Nielsen Mobile wants you to make a difference by using the Internet as you do daily. If you do, you can win prizes. Every month, Nielsen gives away $10,000.
You can get up to $50 a year by putting the app on your phone. In addition, you can choose from dozens of rewards on their website.
To be eligible, you must live in the U.S. between 18 and 45. It's a straightforward app for the gig economy. Sign up for Nielsen by clicking here.
45. LifePoints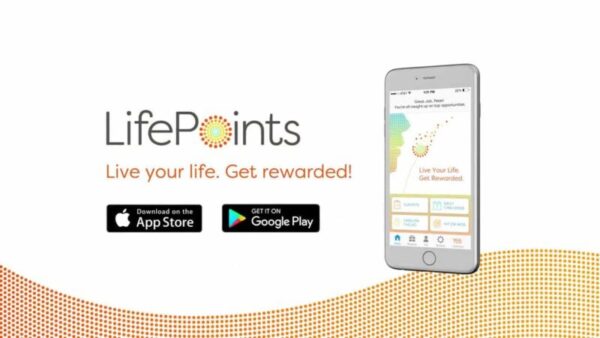 What do you think? Surfers who sign up at LifePoints to take surveys can earn prizes. It has been online since 2001 and is one of the most trusted survey sites.
You can get cash, Amazon gift cards, or PayPal payments for taking surveys. For example, the LifePoints survey gig app uses a system where 1,000 points equal $10. The surveys pay between $0.50 and $1.25 and can take anywhere from 5 to 45 minutes. They are worth between 30 and 300 points.
Users give LifePoints a high rating, and it is one of the top 5 paid survey sites on the web. So LifePoints is still an excellent way to make some extra cash in 2022.
44. UberEats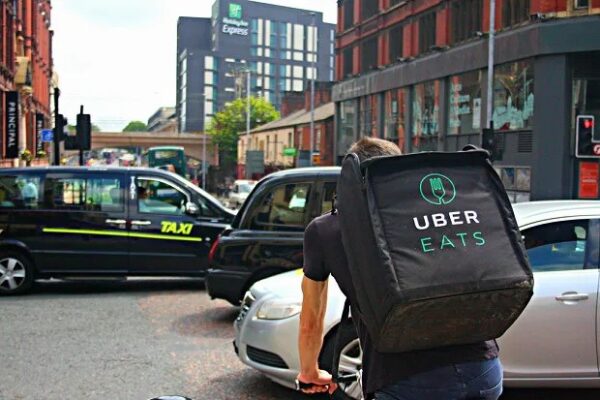 UberEats is snowballing and is now available in dozens of cities worldwide. So if you live in a big city, you might be able to make money by driving for UberEats.
This app for delivering food is also available everywhere in North America, so there are lots of chances for people to use it.
When you deliver with Uber Eats, you don't have to follow as many rules as when driving with Uber.
To be eligible to drive for Uber Eats, you must:
Be 19 years old or older.
Have a car made after 1997 (unless you make deliveries by bike or scooter in some cities), a driver's license, and registration.
Most states want you to have been driving for at least three years.
Be checked out by Uber's background check. Uber drivers keep all of the tips they get. Overall, it's one of the most common ways to make extra money delivering things.
Pros
It is Flexible
You have tip potential.
Cons:
Cost of gas and loss of value of the car.
How much you make on average depends on where you work and how many deliveries you make.
45. LawnLove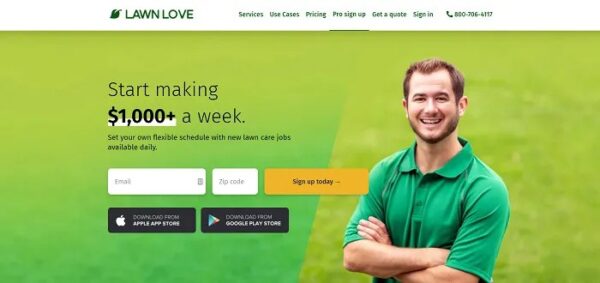 LawnLove could be the perfect gig app for you if you are a professional landscaper or know how to keep a patch of grass in excellent shape.
LawnLove brings together lawn care professionals and people who need their services.
Lawn mowing
Aeration
Get rid of weeds
Grass seeding
Leaf removal
If your work is good, you might find that clients are willing to stay with you for weekly, monthly, or yearly contracts.
Lawn Love says you can make $1,000 a week and set your hours, which is fantastic.
Remember that you need your tools and probably a pickup truck to get your lawn care tools to the job sites.
Pros
The schedule is flexible, and earning potential is high.
Cons
You need knowledge and tools to take care of a lawn.
Salary review websites say the average pay is about $20 per hour.
46. Wonolo App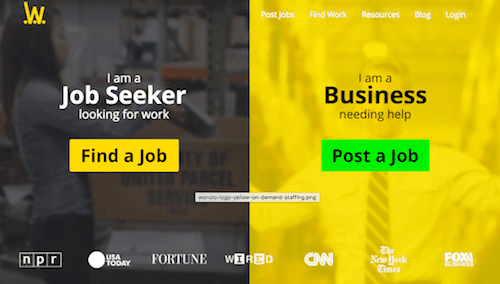 You can find steady, flexible work with the Wonolo gig job app. With it, you can connect with people in your area to find shifts and job openings. Wonolo can help you find your next gig job, whether it's in warehousing, making food, merchandising, or even washing and cleaning.
Many Wonolo gig jobs will likely involve manufacturing, shipping, delivering, or other logistics work. The pay can be good, and there are also a lot of jobs available.
Even though Wonolo jobs are mostly temporary labor jobs, you can still make a good wage if you work hard for a day.
The salary review site Glassdoor says that most Wonolo jobs pay between $12 and $21 per hour:
Technology has opened up many doors, and I hope one of these ideas for a side gig stands out to you. The average hourly wage is between $12 and $21, depending on the job you find.
Pros of Using the Wonolo App
You can work when and where you want and get paid when you want.
Cons of Using Wonolo App
Bad You need a smartphone, and some businesses on the platform may want to do a background check.
47. HelloTech Gig App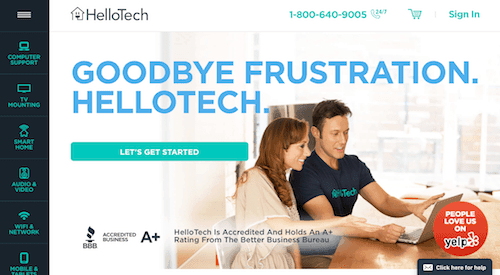 HelloTech gig economy app is another job app that puts skilled technicians in touch with people who need their help.
Common HelloTech jobs include fixing WiFi and Internet problems, helping with audio and video, mounting T.V.s, helping with tablets and other devices, and giving general IT help.
The application process takes a while, and before you can do gigs through HelloTech, you'll need to take a skills test, talk to someone on the phone, and submit a background check. HelloTech is another job app that puts skilled technicians in touch with people who need their help.
Features of HelloTech Gig Economy Job App
Jobs that pay per service, with payments ranging from about $30 to $90.
Get paid via PayPal every Monday and Thursday.
You can set your hours and work when and where you want.
Common HelloTech jobs include fixing WiFi and Internet problems, helping with audio and video, mounting T.V.s, helping with tablets and other devices, and giving general IT help.
Cons of HelloTech Gig Economy Job App
The application process takes a while
Before you can do gigs through HelloTech, you'll need to take a skills test, talk to someone on the phone, and submit a background check.
48. YourMechanic

YourMechanic gig job is based on a simple idea: why take your car to a mechanic when the mechanic can come to you?
The best thing about working for Your Mechanic is that you can focus on a specific area.
You don't have to be a pro at fixing cars or have all the tools a shop would have. Instead, you can focus on one type of car repair and help people who need it done.
YourMechanic gig app is about keeping things simple, so you aren't expected to meet customers for full-car servicing or anything else complicated.
The YourMechanic gig economy website is another one of the best-paying gig apps because mechanics can set their hours and make $40 to $50 per hour.
Pros of YourMechanic Gig App
Hourly pay is high
Flexibility: you can set your hours.
Cons of YourMechanic Gig App
You need to have a job or know what you're doing to work for you.
$40 to $50 per hour is the average pay on YourMechanic app.
49. Zeel Healthcare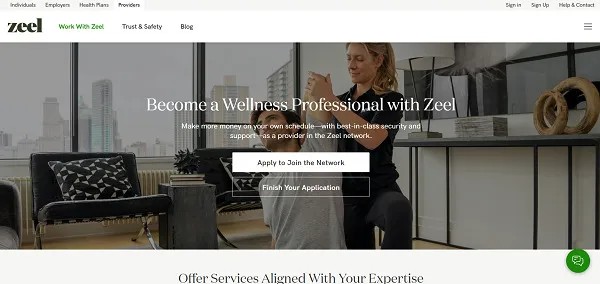 If you are licensed as a massage therapist (what a niche field!), you can make money as an in-home massage therapist in your spare time.
With the Zeel massage app, you can set your hours and decide what kind of spa or massage work you want, just like with other "gig economy" apps.
This massage-on-demand platform is the most popular app in the niche, so if you're a massage therapist looking for extra work, you should start here.
Regarding payment, Zeel gives its masseuses 75% of every booking, and an 18% tip is added to the price of every appointment. Of course, you get to keep the whole amount of this tip.
Zeel also takes a lot of steps to keep their workers safe. For example, clients of Zeel have to show I.D., and the app has a check-in system to ensure that masseuses arrive, start, and finish on time.
Pros
The pay per gig is high, and Zeel has many safety features to keep workers safe.
Cons
Finding clients takes time.
Average Pay: According to Zeel, you make twice as much as if you worked in an actual clinic.
Other Best Gig Economy Job Apps That Pay Same Day 2022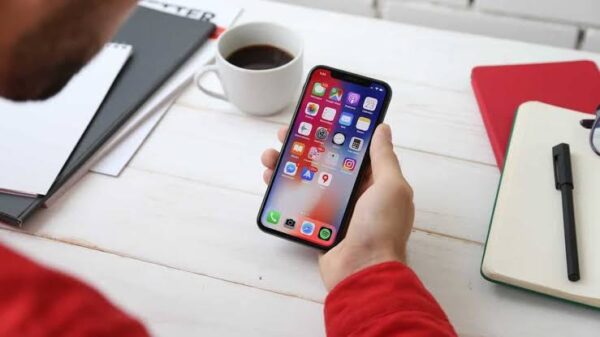 Fancy Hands
If you live in the United States and are good at administrative or assistant work, you can use the app Fancy Hands to make money online as part of the gig economy.
In short, Fancy Hands is a market for virtual assistants. You can start working as a virtual assistant and building a client base if accepted into the program.
With Fancy Hands, hourly pay can be pretty good, and you can get longer-term jobs that pay more regularly.
Fancy Hands pays around $15 per hour for fast virtual assistants. If you want to make more money, you can get promoted and manage other V.A.s.
Pros
It's an excellent way to get started as a virtual assistant.
Cons
Fancy Hands is not as profitable as running your own freelance business as a virtual assistant.
About $15 per hour is the average pay on Fancy Hands
With Closet Collective, people who like fashion can join the gig economy. If you have designer pieces, you can rent them and make more money. There are three easy ways to do this: the free concierge service, the white-glove service, or the DIY listing forum.
What's Important With Closet Collective
You will get an email when someone wants to rent something from your closet.
You have to print the prepaid label from your email and put it on the shipping bag that comes with the package. Then, you can drop off your package at any USPS mailbox.
Payments and dry cleaning are taken care of. During the rental period, the total retail value is fully insured.
Get a rental price for each item before it's available.
List designer clothes, shoes, bags, and other retail items for at least $200.
Cost: You can rent one piece or join as a member.
Presto InstaShop Gig Job App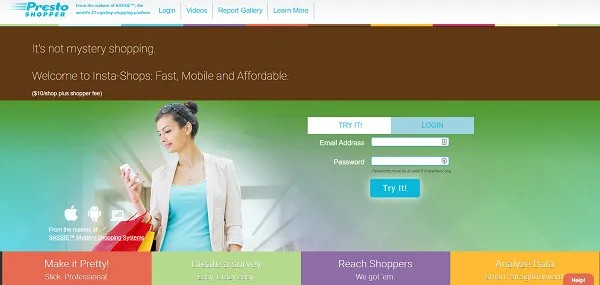 Presto InstaShop is a mystery shopping platform where people can earn money by going to certain stores and:
Giving feedback on their experiences
The look of the store, how happy they were with customer service
The availability of products.
There are a lot of mystery shopping apps and platforms out there, but Presto InstaShop seems to be where I've found the most local gigs out of the ones I looked into before writing this post.
Once you choose a shop to go to and finish your task, all you have to do to get your PayPal or Amazon gift card payout is fill out a survey about your experience.
Pros
It has a lot of jobs in many local markets.
Cons
Field Agent and GigWalker don't always pay as much as other jobs.
A few dollars per gig is about the average pay.
This side job app pays less than both Field Agent and GigWalker, but if you want more mystery shopping jobs, you should download it to your phone
Amazon Flex
If delivering food isn't your thing, you can still work for Amazon Flex and make an excellent hourly wage. Amazon Flex gig jobs are one way to make $50 per day, and it's a good side job that gives you a lot of freedom.
Related: 10 Amazon Hacks That Will Save You a Ton of Money
Reviews on Indeed say that Amazon Flex drivers make $20 per hour, and Amazon always pays $15 to $19 per hour, so even if you don't get any tips, you'll still make a good wage.
Features of the Amazon Flex Gig Job App
The Amazon Flex app makes it easy to keep track of earnings.
Plan or grab blocks of time that are free
If Amazon Flex is not yet available in your area, you can sign up for the waitlist to be notified as soon as it is.
Tell Amazon when you want your order to arrive.
You can start the application process and agree to a background check if you are at least 21 years old and have a car that meets specific requirements and insurance. Amazon Flex doesn't always hire in every city, so keep an eye on this gig job to find out when new jobs are available.
Pros
The hourly rate is set, and hourly earnings are high.
Cons
Tips don't come up as often as in other delivery jobs.
Join Amazon Flex today!
Top Gig Economy Companies of 2022
Here is a list of gig economy companies for 2022:
Etsy – Sell your products
Uber Eats – Food delivery
Fiverr – Freelancing services
Upwork – Freelancing Services
Shipt – Personal shoppers
Talkspace – Licensed therapists
Soothe- Licenced Therapists
TaskRabbit – Wide variety of home services
Figure Eight – For professionals looking to contribute to A.I. and ML projects
Airbnb – Rent out your room
Amazon Flex – Delivery services
Cabify – Uber competitor
Tongal – For experts in the media and entertainment sector
Care.com – Caregiver and home services provider
Uber – On-demand ride-sharing
Talkspace – For licensed therapists and psychotherapy professionals with three years of experience
Lyft – On-demand ride-sharing
Onefinestay – For luxury homeowners looking to monetize their properties
Wag! – Dog walkers
Grubhub – Food delivery
Here is a List of the Best On-demand Rental Gig Economy Jobs
RVShare: You can rent out your R.V. and make up to $22,00 per year doing it, according to user reviews.
Turo: You can rent out your car when you're not using it with Turo. You can make 75% of what you charge to rent your car on the Turo platform.
Getaround: Like Turo, you can make 60% of what you charge to rent your car on the Getaround platform.
Airbnb: You can rent out your entire house, apartment, or just a room on Airbnb. What you earn will vary by location.
Boatsetter: You can rent out your boat on Boatsetter. You'll get charged a 10% listing fee based on the boat price, plus the processing fee is 2.7% + $0.55 per charge.
4 Easiest Ways To Use Gig Economy Job Apps To Make Money
Many gigs are low-end jobs that don't pay much, but they give people with little experience or specialized skills a chance to start making money. You can also use the time between gigs to improve your skills, which will help you in the long run.
Here are four of the best ways to use gig apps to your advantage:
Look for gigs that you are already interested in.
Stick to apps where people know you're a reliable source if you want to make some extra money. If your reputation grows over time, you'll get more work and make more money. This doesn't happen in a day or two, though. Perseverance and patience pay off.
Most of the time, gigs that require more skill pay more.
If you can set your prices, you'll make more than twice as much as if the company had to do it for you.
What to Do to Land the Best Gig Economy Side Job Opportunities
When looking for a gig economy side job, some crucial things to think about are:
Pay per Hour
As a gig worker, your goal should be to make more than the minimum wage.
Work Flexibility
Different apps have different rules about when you can work, but you can work whenever you want.
Your Availability
You should choose a job available in your city since these jobs aren't available everywhere.
Job Requirements
Signing up for different gig economy apps requires other things, like a certain age or a certain kind of car.
Your Earning Potential
You should choose a gig that lets you make money and work as many hours as you want, and there should be enough demand for that.
Tips and Tricks For Gig Economy Workers to Make More Money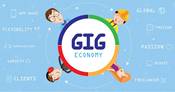 As a skilled freelancer in the gig economy, you have many options. However, it would help if you took care of a few things to make it in today's economy. So we've put together a list of a few to help you plan your career as an independent contractor.
● Make Proper Budgeting
Depending on how well you do, this could make or break your career as a gig worker. When your source of income is going to be inconsistent for a long time, it is harder to live on a tight budget.
If you've never been a gig worker, it's best to set a small budget and spend as little as possible. When you have an online savings account, it's easy to focus on what you can afford, from utilities to food and fun.
You should keep this number as low as possible for as long as possible or until you start making more consistent money on your freelancing platform. So, this is a significant step in figuring out the gig job's basic minimum budget.
Even if you only work for a few months, you can use the month you made the least money to figure out your monthly budget.
Related: 18 Best Budgeting Methods That Actually Work
● Flexible Financial Goals
People who like being their boss and making their own decisions will like the gig economy, but sometimes the opposite is true.
If you aren't used to this much freedom might find it hard to deal with every day. Here, you'll need a realistic plan for setting realistic goals that can change as your circumstances do.
There is no other way to explain what one does for a living. For example, a regular client may ask for many changes because a new project has stricter requirements.
Because of this, you'll have to wait longer for your payment. If you don't have a typical 9-to-5 job, you should be able to be more flexible with your budget and goals. When new to the market and still learning the ropes, you should be careful not to "rock the boat" too much.
Related: 10 Best Free Personal Finance Software (2022 Update)
● Think About the End Game
Whether you work in an office or on your own, you must put your feet up at some point. The most important thing you should do is plan for items that are sure to happen, as well as for your retirement and an emergency fund.
Many financial experts say you should save at least 15% of your salary by cutting back on your spending.
The most important thing you can do is watch what you spend to save enough money for retirement. First, you put money aside for things you need, then for an emergency fund, and finally for your retirement. After that, paying it off should be your top priority if you owe money for anything.
● Find the Right Money-Making App Now
The "gig economy" is growing, which is not a secret. People are getting part-time jobs more and more to add to their income. Using apps for the gig economy can make it easier for workers and employers to work together.
There are so many apps to choose from, so it's hard to choose the best one. We've put together a list of the best gig economies to help you find the right side job for you.
See also: 9 Cash Advance Apps as an Alternative to Payday Loans
What is the Best Gig Economy Job App for Me?
Each app has pros and cons, but you can always find one that works best for you and your situation. But you don't have to stick with just one job, whether you want a side job or a flexible full-time job.
You are your boss when you use gig apps, which is the best part. You can work as many or as few gigs per day or week as you want.
Read all the rules and user agreements for the app you choose. Before you sign the dotted line as a freelancer, you should know what you're getting into.
Future of Gig Economy and Gig Workers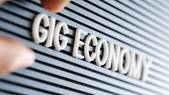 There's no doubt that gig workers give businesses a lot of freedom to grow and meet customer needs. But these benefits come at the cost of more people being unhappy with their jobs. Rising gas prices, a tight job market, and growing support for legislation that could raise their costs are all making it harder for gig workers.
Gig workers all over the country are trying to get better pay and working conditions: Over 7,000 people have signed a petition asking Uber and Lyft to raise their base rates to help pay for the rising cost of gas.
Contractors have also gone on strike at companies like Instacart, DoorDash, and GoPuff. Protocol says that there are also efforts at the state level to classify gig workers as employees. This is because Joe Biden recently said he supported a bill that would make it easier for them to join a union.
Bottom Line
With the rise of the gig economy, freelancing, and more use of laptops, mobile devices, and high-speed Internet, you can access work from anywhere in the world or even on your couch. As a result, millennials and freelancers are taking to the freelance market and using gig economy apps to cash in.
If you don't like your job but are paranoid about making money in a side gig economy, don't be. As you can see, there are many ways where you can make money, and you don't have to be stuck in a dead-end job for you to lead a comfortable life.
Consider gig jobs that pay cash on the spot or even ways to make money without a website so get creative.
We hope that this article gave you some tips on the best gig economy job apps for you to make some money on the side.
Don't miss this 40+ of the Best Weekend Jobs to Make Extra Money in 2022
Frequently Asked Questions
Q: Is there an App For All Gig Jobs?
The Gigwalk app is a way to find quick jobs in your area. Our mobile app shows a Gig as a pin on the map. A Gig can take 5 minutes to a few hours to finish and pay anywhere from $3 to $100.
The benefit is that it's easy to fit into your schedule, and gigs don't take long—some only take 5 minutes.
Q: How can I make money in the Gig Economy?
Here are Popular ways to make extra money in the gig economy:
Drive for Uber or Lyft, do freelance work on Fiverr or Upwork, babysit or nanny through Care.com.
Use TaskRabbit to get things done.
Use DoorDash or Postmates to bring food to people.
Use Airbnb or VRBO to rent out your home.
Q: What is the best gig jobs app that pays?
DoorDash is the best app for making extra money, with potential earnings between $15 and $25 an hour. This popular app makes it easy to order food, and it's also easy to sign up. With DoorDash, you are your boss. You decide when, where, and how much you make, and you get to keep all your tips.
Q: Can I Make a Living Doing Gig Economy Jobs?
First, about 85% of people who work in the gig economy make less than $500 a month on their platform. This may come as a surprise since $500 a month isn't much of a living wage, but it's important to remember that many of these people use these platforms to make extra money, not as their primary source of income.
Q: Are Gig jobs Apps Worth it?
As the gig economy grows, more and more people want to be able to choose when and where they work, and gig apps are making that happen. Gig apps make it easier for contract workers and clients to find each other. They also make it easier to set up work, get paid, make reservations and do other things related to gig work.
Q: What is the Best App for Side Gig Jobs?
Uber is a service that lets drivers and passengers find each other through a mobile app. People can get a ride quickly, and Uber drivers can make extra money in their spare time using things they already have.
Q: Best Ride Sharing Gig Jobs?
You probably already know that Uber and Lyft are the top two ride-sharing companies. Most ride-sharing gig jobs pay between $18 and $25 per hour for giving people rides to where they want to go. These depend on the ride-sharing app you use and where you are.
Q: What Gig Jobs Apps Pay the Same Day?
Uber, Lyft, Postmates. Grubhub and DoorDash are ways to make money full-time or on the side. You can work for them in almost every city in the U.S. and get paid the same day. You can also cash out your earnings, tips, and promotions on the same day.
Q: Do I have any Rights as a Gig Worker?
Gig work sites are in charge of making sure you get paid for all the work you do. You have the same right to technical support if you have problems with the app.
Q: What is the Best Gig Jobs App?
Because of the pandemic, the number of people delivering Amazon packages to customers across the U.S. went up. In addition, gig workers can now deliver packages for Amazon with the help of the AmazonFlex shopper app. Amazon says that most drivers make between $18 and $25 an hour, depending on location, tips, experience, delivery times, and more.
Q: What are the best delivery gig economy jobs
Some of the best delivery jobs are Postmates, where you can earn between $8 and $15 per hour delivering everything from alcohol to office supplies for the home.
As an Instacart Shopper, you can make between $300 and $500 per week, depending on how much you work, by delivering groceries. As a DoorDash Driver, you can deliver food from restaurants and make $10 to $15 per hour.
With AmazonFlex, you can deliver packages from Amazon to clients' homes and make between $18 and $15 per hour.
Q: What are the Best Skilled Worker Gig Economy Jobs
Here are the best jobs for skilled people in the gig economy:
Care.com: Babysitting, taking care of seniors, tutoring, or doing housework can earn you $10 to $20 per hour.
On Rover, you can make more than $1,000 per month if you walk or sit for dogs regularly.
YourMechanic: If you fix simple cars, you can make between $40 and $60 per hour.
Soothe: As a licensed massage therapist, you can make an average of $50 per hour by giving massages.
Q: What is the Manual Labor Gig Economy Jobs
Here is a list of the best manual labor gig economy jobs that require manual labor:
With TaskEasy, you can make money by helping people with things like lawn care and snow removal when they need it.
Handy: If you help people with cleaning, electrical work, or plumbing, you can earn $45 per hour.
TaskRabbit: If you work for TaskRabbit, you can make an average of $110 a month by doing things like cleaning, handyman work, moving, and more.
Bellhop: Helping people move heavy boxes and furniture can earn you $15 to $21 per hour as a bellhop.