Last updated Apr. 18, 2023 by Peter Jakes
If you are seeking an additional source of income as a 13-year-old, then the job of a babysitter is best. First, it allows you to work even with a busy school schedule, and this is because most parents are seeking baby sitters who work in the evening and on weekends.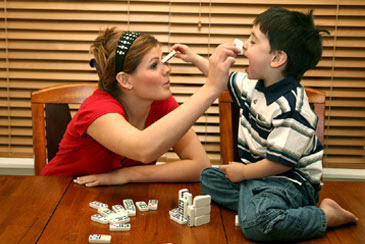 Should a 13-year-old be Babysitting?
Babysitting as a 13-year-old may be a good idea, especially if you want to make money while spending time with kids. Most toddlers are always left in the care of their 13-year-olds or older siblings by their parents. Just like weekend jobs, there are many factors to consider before making this decision, beginning with your comfort level and liking for children.
However, if you are new to Babysitting, remember that it is not for everyone and is not an easy job. While it is not required, getting trained as a babysitter and certified to provide basic child care, first aid, CPR, and so on is a good idea. You will always have an advantage over the other babysitters in this manner, even if you are only 11 years old.
You can eventually use your experiences and lessons to advance your career in the caregiver industry as a teacher, preschool trainer, nurse, pediatrician, freelance caregiver, and so on. But that is something for the future. So, for the time being, you can enjoy earning money and demonstrating your responsibility by Babysitting!
How Much Can a Babysitter Make?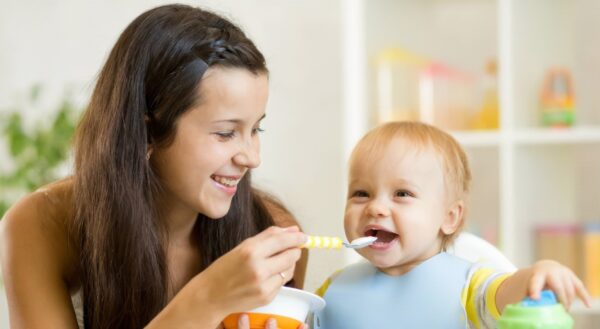 According to ZipRecruiter, babysitters aged 13 and up can earn an average of $17 per hour. However, this figure may vary in most cases depending on your location, the number of children you care for, and your qualifications. For example, if you have a CPR certificate and have completed a Red Cross babysitting course, you may be able to charge more than those who do not.
You could also earn more money if you take on extra tasks, such as extra household chores. If the client is pleased with your work, you will receive tips and possibly several referrals, which will keep you even busier.
How Much Should A 13-year-old Charge for Babysitting
Remember that your babysitting rates usually depend on how many kids you watch. So, start by giving your services a standard base rate. If you've been doing this for a while, you can start by charging $5–$8 per child per hour.
You can add to the base rate if you need to watch more kids in the same place. So, if you watch two kids, you can charge $12–$15 per hour. As the number of kids grows, you can charge more. If you are 13 and want to start this side job after school, we suggest starting with no more than one or two kids. When there are too many kids, it can be hard to track all and even a little too much.
The kind of services a babysitter does is another thing that makes her pay rate go up. You can charge more per hour if the baby has special care needs.
Also Read: 9 Sites to Find Pet Sitting Jobs Near You!
Where To Find Babysitting Jobs for 13 Years Old
Not many parents would want to employ a 13-year-old to babysit their children, so it would be difficult for you to find establishments that take in 13 years old.
Don't fret yet! We understand the challenges faced by 13-year-olds who want a job, and so I have reviewed the best ways and places to get babysitting jobs. Teenagers between 13 and 15 can find babysitting employment in the establishments below.
9 Babysitting Jobs for 13 Years Old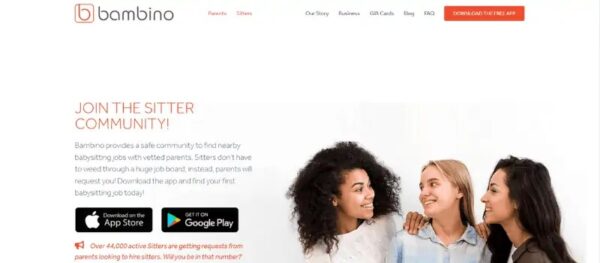 It is highly recommended that you join Bambino Sitters if you seek part-time babysitting jobs. The service allows parents to search for babysitters in their local area.
The greatest thing is that while most babysitting employment sites only accept applications from those over 18, Bambino Sitters takes applications from people as young as 13 years old.
You will, however, need the permission of a parent or legal guardian to participate on the site. Once registered, you can search for "babysitting jobs near me" with carefully screened parents in your area.
Other Babysitting Jobs Near Me
Aside from Bambino, not many babysitting companies employ teenagers under 15. So one way to get babysitting jobs is by promoting and advertising your service. In addition, you can reach out to parents in your neighborhood who require babysitters.
Since they are familiar with you, there's a high chance you'll be given babysitting employment. This way of getting babysitting jobs is a very reliable way to make money as a 13-year-old babysitter.

Sittercity is a babysitting platform that connects teenagers under 16 with babysitting jobs. Sittercity gives you the option of working full-time or part-time.
It also allows you to present your working schedule to match you with parents whose children would benefit from your schedule. Sittercity also will enable you to find babysitting jobs that match your qualifications.
Another babysitting website you can hunt for babysitting jobs for 13-year-olds is UrbanSitter. UrbanSitter allows for very flexible working hours due to its scheduling options. UrbanSitter is ideal since it provides an avenue that will enable you to balance your school and work activities.
On Sitter.com, you will discover many babysitting opportunities for 13 years old. Many parents post babysitting requests on this site, they describe and list out the criteria they need in a babysitter, and some of these parents require teenagers between 13 and 17. In addition, this site allows you to search for jobs that meet your conditions. You can search for jobs based on location, availability, and time on this site.
Another great website that offers babysitting jobs for 13-year-olds is babysits.com. Babysits.com allows you to find babysitting jobs regardless of your age. This website is a free website for babysitters, and it will enable you to specify the requirements you are willing to follow when taking up a babysitting job.
Babysits.com primarily functions as a job board where you can find or post babysitting-related jobs. They do not charge either the babysitters or the parents. As a result, you can directly negotiate your hourly babysitting rate with the parents. In addition, they currently have a badge system that depicts the reliability of your babysitting service. This system will also help you gain visibility.

Juggle is a popular childcare software used by parents and sitters in the United States of America. It provides qualified candidates with summer nanny and pet care employment and babysitting services.
One of the best aspects of this website is that it primarily caters to college students and recent graduates, though they also provide short-term projects to teenagers. In addition, the joining process is extremely simple, as it only takes a few minutes to create your personalized profile.
They currently guarantee their babysitters at least $11 per hour, possibly increasing to $15 per hour. In addition, they now charge a commission of around 20% of the total earnings. Your earnings will be transferred directly to your linked bank account after their cut. Unfortunately, they do not currently have a background verification facility.
6.
SOSSitter
If you are a thirteen-year-old child in Canada and need a babysitting job, you should check out SOSSitter. This website offers employment to Pet sitters, geriatric caretakers, housekeepers, and special needs caregivers. You need to register on the platform to view listings. But before you get verified on the SOSSitter platform, a background check of you will be conducted
Regarding payment, the site charges a 12 percent fee for each job you get from their platform. Furthermore, you will be compensated by the site, and your funds will be sent directly to your bank account within seven working days.
The majority of babysitting job boards charge extra fees to parents in need of a babysitter. However, BabySittersNow does not adhere to this policy. If you want to work for BabySittersNow, you must pay a one-time fee of $25 to gain access to the site's numerous job opportunities.
Making it free for parents leads to a significant increase in the number of jobs posted. Meanwhile, charging the sitters a fee reduces competition for them significantly. Furthermore, BabySittersNow promotes your babysitting profile on Google, giving you a lot of exposure even if you aren't on the site.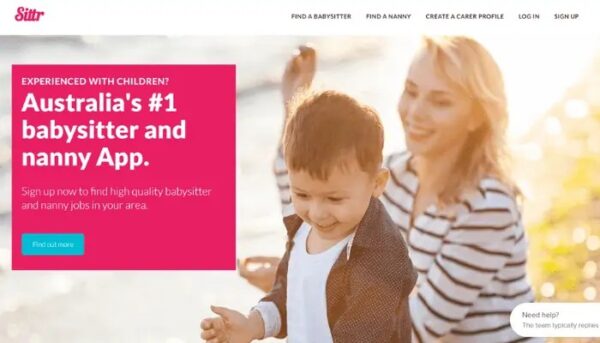 Sittr has already established itself as Australia's leading babysitter and nanny app. They do, however, intend to expand their services to other countries.
This website has a very simple and user-friendly interface that allows you to create an account quickly. You can also search by preference and set your rate before accepting any babysitting job. Currently, the funds are transferred directly to the bank account.
One of the best features of this website is that it provides insurance coverage while you are babysitting. Joining this platform takes only a few minutes, but you will need several documents, such as a driver's license, passport, and payment verification. Priority is also given if you have a 'Working with Children Check' and a First-Aid Certificate.
Helpr, a company based in the United States, has emerged as a major player in the US babysitting market. Helpr currently accepts teen members to join their team, but you must have at least two years of childcare experience to be considered.
Furthermore, you must provide at least three references from current members regarding your childcare abilities.
Following the initial account creation process, you must complete a telephone screening, followed by an in-person screening. Following that, you must go through a thorough background check.
This company currently only accepts applications from people who have a CPR certificate. This site allows you to narrow your job search by filtering your location or preference. You can also set your hourly rate before beginning work for them.
Other Babysitting Jobs for 13 Years Old to Make More than $18/hr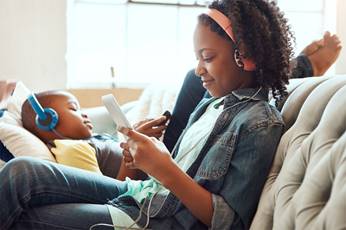 Based in Canada, WeNeedDateNight babysitting app currently primarily serves the Ottawa and Greater Toronto Areas. However, they have plans for rapid expansion shortly. The initial application process is straightforward, though you must attend a video interview via Skype.
The reason behind this babysitting app is for couples that want to have a date night to be free of their kids for a minute. Unless they decide on good stay-at-home date ideas, you are making their date night dream come true.
You'll be added to the roaster of their talented babysitters once you complete the first steps. They will then send you a direct job notification, which you can accept or decline. It is possible to earn around $1500 per month babysitting through this website. They currently accept teenage members residing in Canada.
Care.com, one of the industry's oldest players, has established itself as one of the world's largest babysitting communities. This website is a job board for babysitting-related positions.
In addition to traditional Babysitting, they now provide pet-sitting, tutoring, nannying, senior care, and housekeeping. It is available in almost every English-speaking country, including the US, the UK, and Canada.
As a result, you must do everything on your own because the company will not be responsible for screening or payment. However, even if you are not an adult, you can join this platform in minutes. Following the initial account creation, you can browse through thousands of projects posted on their main job board daily. You can also use filters to limit your search to your immediate vicinity.
Bubble, one of the most secure babysitting apps for a 13-year-old, has recently begun to dominate the UK babysitting market. This app is easy to use and very convenient for parents and babysitters. One of this app's best features is that it provides public liability insurance to all of its babysitters, which can be worth up to a million dollars!
You can set your hourly rate or negotiate directly with the parents. Furthermore, you can change your availability throughout the month or even on a specific day. For the time being, this app can only be accessed through your Facebook account, which they frequently check for security reasons. It also ensures that you will be given priority if anyone on your Facebook friend list is looking for a babysitter.
BabysitterClub
BabysittersClub is one of the best websites, as it is simple and easy for parents and babysitters. This website, however, is now only available in New Zealand. In addition to their website, they plan to launch an app to make it easier for everyone to find babysitters.
Teenagers can apply on this website, but everyone must go through an in-person or phone interview before being approved.
They conduct a thorough background check on each applicant, which costs around $10. The average hourly wage is around $18 and can rise to $30 per hour, depending on your expertise and experience. In addition to the standard hourly rate, they provide each of their babysitters with personal insurance worth $5 million. The earnings are currently deposited directly into your bank account.
Where Can I Start Looking for Babysitting Jobs?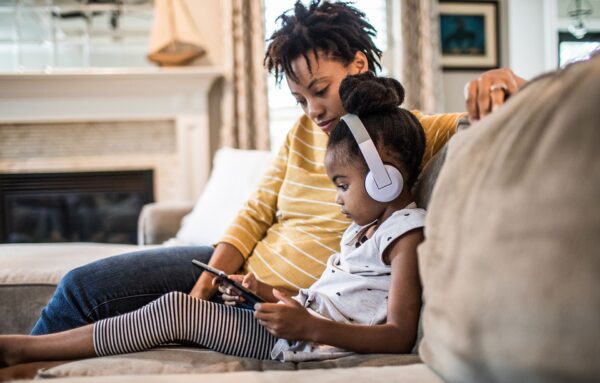 1. Advertise locally to family members and friends
This way, they can recommend you to any parents they know who might be looking for a babysitter. Ask your parents if they mind telling family and friends about your babysitting service.
Once you have your first few clients, people will probably tell others about you, assuming you do a good job. This can be a good way to find work because parents often know other parents through playgroups or daycare for their kids.
2. Design a babysitter flyer and share it with people
Flyers are also a good way to get the word out about your babysitting service. You could put these on bulletin boards at daycares, schools, community centers, libraries, and other places where parents might see them.
The flyer should have appropriate words like "trustworthy" and "reliable." Then, add your location and what ages you can watch. Also, list any special services you might offer, like babysitting on the weekends, after-school care, or First Aid or CPR training.
Include a phone number and email address so people can contact you. Creating and distributing flyers can be a little more work than online advertising, but the results can be worth it.
Again, ensure you are safe when you meet with people who might hire you to babysit. Tell your parents about the flyers and ask them to help you check out possible clients. Be aware that most parents want to talk to you first before hiring you to babysit.
3. Partner with Day Care Centres around your locality
You could also call daycare centers near you and ask if they would be willing to send some of their clients to you. This choice works best if you know the person who runs the daycare or has watched some kids who go there and know their parents. It would be best to ask them in person if they would be willing to help you advertise.
Most daycare centers don't watch children in the evenings or on the weekends, so your babysitting business is probably not a threat to them. Instead, they might see it as a nice recommendation they can give to parents, and many parents probably ask daycare workers if they know any good babysitters.
You could also find babysitting jobs for 13-year-olds by searching through Facebook and posting your babysitting services ad online and in the local newspaper.
What Exactly Do Babysitters Do?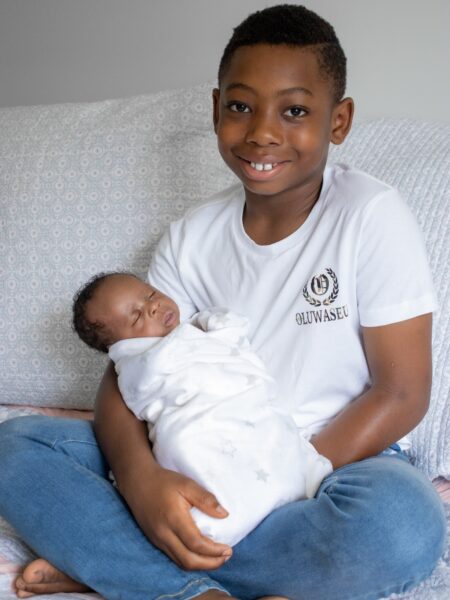 You are designated as the trusted adult when the parents are not present. You are entrusted with a child or children who require your attention. So, what are your responsibilities as a babysitter?
Prepare children's meals
Dispense medications
Children's bathing and dressing
Putting the children to bed
Plan activities that will keep the children entertained and engaged.
Assist with homework and extracurricular activities
Make certain that children are kept safe.
Light housekeeping
You may go above and beyond these responsibilities depending on the agreement made with parents or family. But, of course, more work means a higher hourly rate.
How to Make More Money through Babysitting?
Babysitting jobs may not be one of the highest-paying online jobs out there, but it is enough to get by for a 13-year-old. When you babysit, the child's parents are likely paying you to take care of their child. It could be ensuring they have company, eat on time, and sleep on time. But if you want to make a few extra bucks on top of the money you make from Babysitting, there are a few ways to do so. Here are some things you can do:
Offer to make a meal for the child you are watching.
Take them to the park to play.
Offer to clean up the child's mess (picking up their toys, folding their laundry, etc.)
You could offer to help the kids with important learning and educational tasks, etc.
In addition to these add-on services, you should be willing to do extra work around the house, especially if you are starting in the market. This will give you a good name in the market, a chance to make extra money, and a good reputation in the area.
Tips for Babysitting Jobs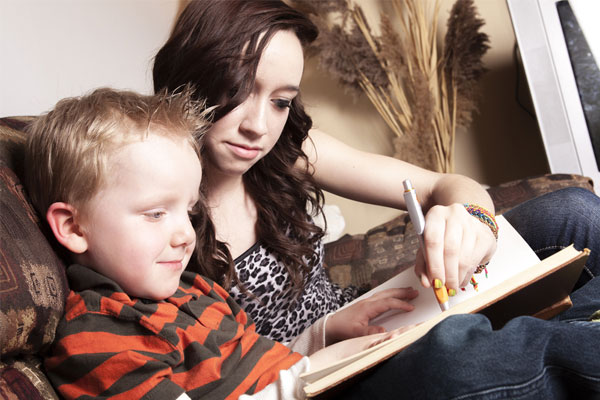 Tip #1. Feel Free to ask for parents' and child's details
Babysitting jobs, just like Stay-at-home dad jobs can be fun, but it's also a very important job. After all, it's your job to take care of a child and ensure it is safe. Before parents leave their kids in your care, get details like:
Parent's and children's full names and age
Address in case of emergency
Parent's cell phone number and emergency numbers
Details of children's allergies
Food and first aid supply
Neighbors' details
House directions
Children's bedtime routines and medications
Important safety locations like emergency exits and poison control hotlines.
You can print or take a picture of this list with you, so it's easier to get that information from the parents and have it hands-on.
Tip #2. Ask for House Tour from the Parents
When you get to the babysitting house, ask for a tour. So, the parent can show you important things, such as:
The children's room and where their toys are kept
Door locks and how to unlock them
Where the home cell phone is
First aid supplies, kids' medications, and other specific hazard information.
Tip #3. Ensure you lock the house and don't let anyone in.
Ensure your safety and that of the kids by doing the following:
Turn on outdoor lights at night.
Lock doors and windows when parents leave.
Outside, lock the doors.
Only let people in if you know them, and the parents say so.
Don't let suspicious strangers in.
Never call as the sitter. Instead, tell the parent to leave a message.
Shorten phone calls. Avoid holding the phone if the parents call.
Babysit without guests.
Before letting in a police officer or firefighter, ask for their badge number. Once you have the number, call the police or fire department to verify that the person at the door is a real officer or firefighter.
Be wary of people claiming to be friends or family. Don't let anyone in if you're uncomfortable. Instead, call the parents before opening the door. Then, again, say the parents are out, and you can deliver a message.
Tip #4. Note Kids Allergies
Before giving a child anything to eat, you should also check the labels. You'd be surprised how often allergens like peanuts are found in foods where you wouldn't expect to find them.
So, make sure to read food labels to look for allergens carefully. If the child has a severe food allergy, ask the parents to set aside food for that child. These foods could be nuts, fish, wheat, soy, eggs, etc.
Tip #5. Ensure you keep the kids away from hazards
Always do these when babysitting:
Never leave a child alone in the bathtub.
After putting the kids to bed, check on them every 15 minutes to ensure they're covered, not crying, and not in danger of falling out or suffocating.
Keep medicines, household cleaners, and bleaches away from children. Unfortunately, kids can mistake laundry pods and drugs for food.
Keep shoes, toys, and kids off the stairs—close stairway gates.
Watch kids in walkers, swings, and strollers.
Keep kids away from glass doors and windows. Blind children can run into glass doors and windows.
Before changing the baby, prepare. Before starting, have wipes, diapers, and clothes ready. Never ignore the baby.
Small objects can choke children. Keep small food, coins, pins, toy parts, small toys, and other choking hazards away from children.
General safety tips to keep kids safe:
Always supervise children.
Never let the TV or radio drown out the child's cries.
Call or run to the neighbors in case of a fire
Attend a babysitting and CPR class. In some places, childcare providers must. Training can prepare you for any issues. These courses take a few days and qualify you to charge more
Related: 30 Best Work-from-home Jobs for Pregnant Women
Bottom Line
Taking a job as a babysitter when you're a teenager can teach you a lot. The first is that you have to work to make money. And second, you need to build a good reputation and trust by giving great service if you want to keep getting paid.
Babysitting can be fun and rewarding, but it can also be hard. Even getting a babysitting job can be hard sometimes, especially if many other people want to do the same thing. That's why it's important to stand out by always getting better. So take a course in Babysitting and learn new skills that are useful for your job.
Frequently Asked Questions
Q: Are Babysitting Websites Safe?
Most babysitting websites are safe because sitters and clients are thoroughly vetted. To ensure adequate safety, talk to your parents or guardian about it, read the reviews, and do your homework to ensure that you only sign up for legitimate and safe websites.
Q: How Can I Start a Babysitting Job at 13?
You can start babysitting jobs slowly by taking on one client at a time. It's good first to see what it's like to babysit and decide whether you like it. If you enjoy the first babysitting job, you can start advertising your services to friends and family in the neighborhood, on social media like Facebook, or by joining babysitting platforms and job boards that accept teens for Babysitting.
Q: What are Good Babysitting Apps for 13-year-olds?
There are apps like Bambino, Helpr, Bubble, and Juggle that 13-year-olds can use to watch children. In addition, you can check job boards like ZipRecruiter, Snagajob, indeed, jobble, Glassdoor, Simplyhired, LinkedIn, etc.
Q: Can a 13-Year-Old Babysit?
There are things to check out before deciding if a 13-year-old can babysit. Check their experience level. Do they understand responsibility? Do they have impulse control? Any babysitting qualifications like First aid and CPR and if they have the necessary skills.