Last updated Mar. 12, 2023 by Favour Chinaza
Finding Pet Sitting jobs near you is easier when you have in-depth knowledge of animals and can care for pets.
Anyone can care for pets and make money while at it. In addition, numerous pet-sitting apps and websites are available near you, making it easier than ever to find pet-sitting jobs.
Pet sitting is a big industry right now, and that's why we will explain everything you need to know to start making money with pet sitting jobs.
But first, you need to get serious with pet-sitting jobs. In 2022, the global pet-sitting services market was worth about US$ 1.6-1.94 billion. In terms of the future, the market is expected to grow at an 8.3% CAGR to reach US$ 3.6 billion by 2032.
You can work part-time or even full-time walking dogs and pet sitting while their owners are at work or away. Pet sitting gives you the freedom to choose your hours and pay.
You might end up making at least $40 a day. Also, it's a nice bonus that you can make money by spending time with your favourite animals.
You need to be able to conduct animal CPR, and you must have communication and problem-solving skills. If you have these skills, check out these nine sites that offer pet-sitting jobs near you.
What is Pet Sitting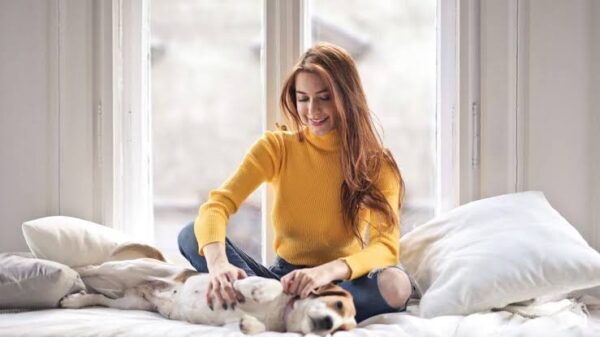 As a pet sitter, you go to other people's homes to take care of their pets while they're away.
This could include feeding, cleaning, playing, exercising with the pet, or staying home for a certain amount of time to keep the pet company.
Depending on the job, you might have to take care of the animal at your home or the owner's house.
However, you can do other things if you only have a few hours to spare and can't care for someone for several days.
For example, you could walk dogs, start a doggie daycare at your house, or keep pets company while their owners are at work. First, you have to feed the pets, play with them, and ensure they are safe what you would do if you cared for your pet.
How Do I Become a Pet Sitter?
To become a pet sitter, you don't have to start a pet business, but you can care for people's pets for hourly pay! You can set your rates for pet sitting based on the animal, the services you offer, and how long you've been doing it.
Then, you can use dog walking apps like Sittercity to look for pet-sitting jobs in your city. To make a pet-sitting profile on Sittercity, you have to be at least 18 years old.
Do I Need Insurance for Pet-sitting Jobs?
Even though you don't have to have insurance to be a pet sitter, many owners will be glad if you do. It will show potential clients that you are a responsible pet sitter and protect you if something goes wrong.
Depending on your package, you could be covered for various things. This includes if the animal gets sick or dies while in your care if the animal hurts a third party or their property, and even if you lose the keys to the owner's house (if you were given them in the first place).
How Much Should I Charge for Pet Care?
How much you should charge for pet care depends on where you live and the services you offer. As of February 2023, the average hourly wage for pet caretakers across the country was $10.
Look at profiles that are similar to yours to get a rough idea. For example, pet sitters who take dogs for walks usually charge a fixed rate per walk, which may change based on how many dogs they walk at once.
If you sign up for Care.com and make a profile, you can put in a general estimate of how much you charge per hour for the service you offer.
Job postings for pet care are a good place to start to determine how much people are paid per hour. Then, after getting in touch with someone and talking about the job, you can agree on a final rate.
How to Find Pet Sitting Jobs Near Me
Research Different Pet Sitting Websites Online
Just like many baby-sitting jobs for teens, many pet-sitting platforms allow pet sitters to create profiles that include their contact information, availability, references, and experience level.
Some websites also allow users to set their pay rates and list the types of pets they are comfortable caring for.
Many people looking for pet-sitting services use these websites to find sitters who meet their desired pay rate and skill level.
Creating profiles on several different websites may be beneficial to reach more potential clients.
Apply to a Pet Sitting companies
Instead of advertising your services online, you could work for a specific pet-sitting company.
These businesses usually have standard hiring procedures, such as filling out an application and running a background check.
People looking for pet-sitting services may prefer to use specific companies rather than independent sitters because the companies typically hire only trusted employees.
Before applying, research these companies to learn about current and previous employee reviews, company policies, pay rates, and other skill or experience requirements.
Check Online Pet Sitting Job Boards
Pet sitting jobs is not much different from some gig economy jobs. There are different job boards may have listings for pet-sitting or roles requiring pet care, such as house-sitting.
You may find jobs that fit your schedule and pet preferences using the search filters provided by each of these websites.
Some job boards enable users to communicate easily with clients via direct messaging tools or emails. This may allow you to determine whether you can meet their needs as a pet sitter.
Related: 9 Babysitting Jobs for 13 Years Old (up to $1000 a Week)
Best Places To Find Pet Sitting Jobs Near You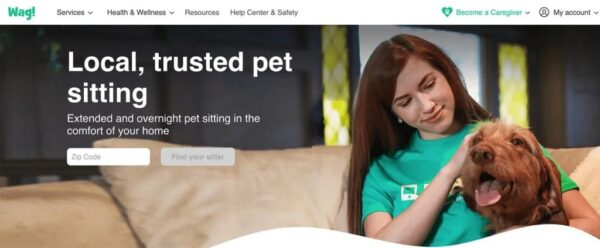 Wag! is one of the online dog-walking apps that connects pet owners with independent pet caretakers. As a result, it has been called the "Uber for dogs." Since Wag! started in 2015, it has grown to include more than 400,000 pet professionals in the US.
To become a pet walker or Sitter for Wag!, you must be 18 years old and live in a city where the service is available. Visit the website to fill out the signup form and pay the fee.
You must pass a quiz on pet safety and sign the Petcare Provider Platform Use agreement to prove that you can take good care of pets. You'll also have to undergo a thorough background check, which can take anywhere from three to fourteen days, depending on where you live.
Once your services have been approved, the owners can book you. Glassdoor says that dog walkers and sitters who work for Wag! make an average of $19 per hour. But the company keeps 40% of what you make.
Try Rover if you want a reliable pet-sitting job with lower commission fees. Rover has been around since 2011 and is one of the sites where pet owners can go to find a professional pet sitter.
As a pet sitter, you can offer dog daycare, house sitting, dog boarding, drop-in visits, and dog walking. The site is different because you can set up a meet-and-greet with a possible client before booking. Sign up on the Rover website to become a caregiver. You can become a regular sitter or a
RoverGO sitter gives you access to more benefits from the Rover team. Their Caregivers are at least 18 years old, live in supported places, and pass a background check. If you want to offer doggie daycare, you'd also need to live somewhere that lets pets.
According to our Rover Review, Rover sets a standard daily rate for pet services, but you can charge extra for holidays, extended stays, pick-ups and drop-offs, multiple dogs, and puppy care.
Set up a Stripe account and be ready to give your bank information so you can spend your hard-earned money. Rover is a good app to make money dog sitting.
How Much Can you Make with Rover a Month?
Rover is a basic and easy-to-use platform that helps pet owners to discover local pet care providers. It also has a system of ornamental badges and customer evaluations. A full-time pet sitter can make roughly $3,300 per month on this platform.
Don't be shocked if you get less than what you made. Rover keeps 15 or 20 per cent of the money. When your account was approved affects the percentage. Rover takes 25% of your pay if you are a RoverGO sitter.
On the other hand, part-timers make around $900 per month from Rover. Those who work only a few assignments a month can earn an average income of $250 to $300.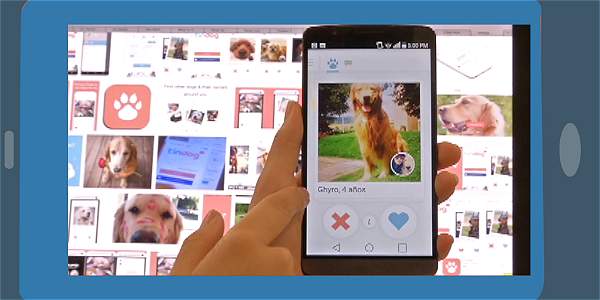 Dog walking, dog boarding, or pet visits are all pet-sitting jobs available on Holidog. This platform provides more job opportunities than its rivals. On this platform, pet owners can locate pet sitters near them.
HoliDog provides an online chat solution that lets pet owners contact and chats with potential pet sitters.
When you make a reservation with Holidog, they take responsibility for the transaction, charging you just what you agree to pay and taking payment cards directly on the site. This is an automatic service charge.
To join, go to the Holidog website in your country and fill out the registration form. When applying, you must include the following information.
Your Work Experience
Personal Identification
Brief description of your love for pets and how you care for them.
Your pet photograph
After you create your profile, the quality team reviews it and contacts you by phone for verification.
After activation, you can begin applying for jobs and earning money. The hourly wage ranges from $15 to $20 and is deposited into ur bank account.

Dogbuddy can help you with pet-sitting jobs if you're in Western Europe. When it was first formed in the United Kingdom, it offered pet-sitting services under the brand "Bible".
Dogbuddy, the firm's new name, offers services in the United Kingdom, Spain, France, Germany, and Italy.
And it has over ten thousand franchises in each of its locations. Dogbuddy pairs pet sitters with pet owners. This site also takes care of bookings and payments.
You'll have to partake in an interview before you get matched with pet owners. If you verify your Facebook and bank details on Dogbuddy, you will be given a badge that sets you apart from other pet sitters.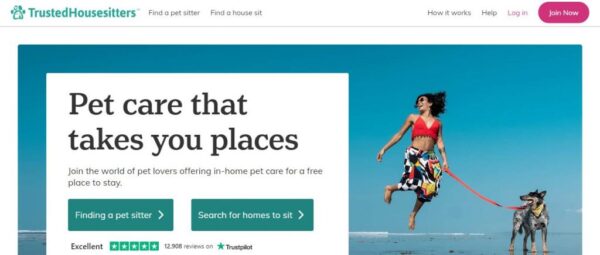 Do you like to go on trips and play with animals? Best for digital nomads, the TrustedHousesitters site lets you choose from house sits worldwide. Think about a unique trip where you'll meet a furry friend!
Pet sitting with TrustedHousesitters is the best thing to happen to a pet lover, but it costs money.
However, ratings on Trustpilot show that most people liked using the platform. To become a pet sitter, you must pay for an annual membership. You can choose between these plans:
Basic Sitter costs $129 and includes unlimited pet sittings and a free background check.
Standard Sitter: $169, includes online vet consultations and dedicated support. Basic Sitter benefits
In addition to what Standard Sitters get, Premium Sitters pay $249 and get two airport lounge passes and cancellation insurance.
There is a twist to this pet-sitting app; if you want to pay off debt and travel the world, try pet-sitting with TrustedHousesitters as an alternative. At TrustedHousesitters, pet owners won't pay you for caring for their pets.
But you'll be able to play with a pet and travel the world on a budget while using your other sources of income to pay off debt.
It's one of the best places to go if you want to pick a random place to go on a trip. Taking care of pets with TrustedHousesitters should be one of your goals if you like new experiences and pets.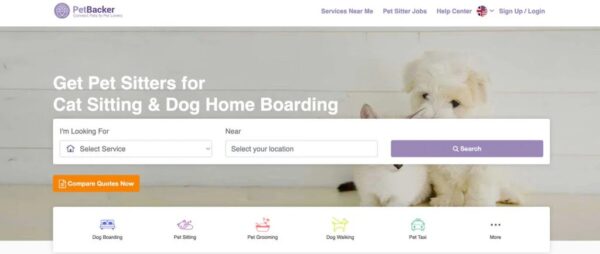 PetBacker is one of the best places to find pet-sitting jobs near you. The platform is like Wag! and Rover in how it works.
You can offer pet sitting, dog boarding, dog daycare, dog grooming, pet taxi, and dog walking services.
Both the site and the app are easy to use. Sign up for an account, fill out your profile, list your services and prices, get in touch with pet owners or get hired by them, and get paid.
The hours are flexible, and you can set your rates and needs. You can also talk with your client about your rates. PetBacker is free to join. But when you book through the site, you must pay a 15% to 25% service fee.
The Terms of Use say that if you use PetBacker at least once a month, you can pay less.
Zelle is one of the best places to cash a paper check, so choose Zelle to get your money without paying service fees when you want to cash out.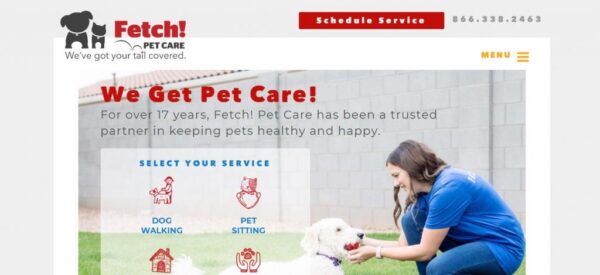 Fetch is one of the biggest and most trusted pet care and dog walking service suppliers, with over 77 locations.
The organization has been in business since 2002, and qualified pet sitters are usually hired to meet the high demands of pet owners.
As a result, you can easily find a job as a pet sitter in your state and begin earning money.
When you join, the company runs background checks to ensure you're a good fit. As an example, You will be required to provide personal information.
Furthermore, Fetch Pet Care ensures the comfort of your working environment by providing ongoing support and insurance.
The application process is simple on their website, and you begin by filling out the online application with your information. The next step is to meet the pet owner, who will determine whether or not you are a good fit.
Finally, your earnings are determined by the service, the time, and the rate. You can expect to earn $19 on average, which you can transfer to your preferred payment method.
Other pecks of getting pet-sitting jobs with Fetch are:
Fetch is Simple to use – no special offers are required to earn more points.
Any grocery store receipt will earn you points.
Points can be earned on over 300 different product brands.
The Fetch Rewards review shows Fetch Rewards points can be redeemed for various items, including gift cards, Visa and Mastercard gift cards, sweepstakes, and charitable donations.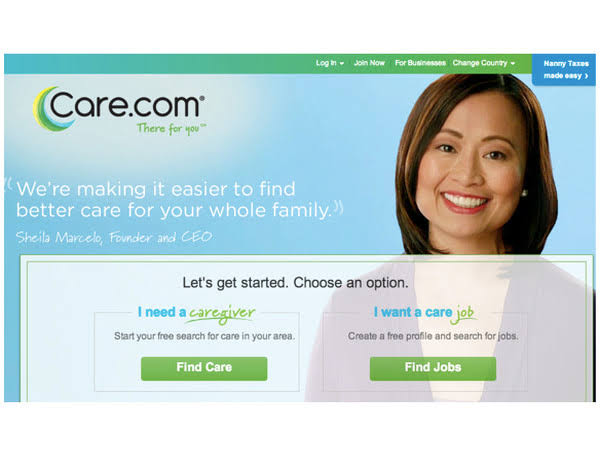 Care.com is an online agency for those seeking pet-sitting jobs. It offers babysitting and geriatric care services and is a suitable platform for looking for pet-sitting jobs.
Sign up on the website if you want to be a pet sitter. First, you'll need to fill out your profile and pick a schedule.
Caregivers can work full-time or part-time. But if you have a day job, you can take on extra work when you have time. Work experience isn't required, but it will help your profile stand out.
Care.com says that caregivers keep all their money, which they send to your bank account through Stripe. In your account settings, you can choose how you want to pay.
But the extra fees for background checks and membership plans might turn you off.
How to Join Care.com
There is a fee for basic membership. When you sign up, you can make your profile look how you want, apply for jobs, talk to premium members, and use care tools.
On the other hand, premium members are notified of jobs first and show up higher in searches. The annual screening fee is also not something they have to pay.
Joining is simple on care.com and involves entering your information, which includes your work experience.
A brief description of your affinity for animals
You will also be required to provide your Social Security Number (SSN) for compliance purposes.
Another critical aspect is that the organization conducts a background check to ensure that the right person is hired for the job.
Earnings range from $8 to $13 per hour, with a flat rate option available. In addition, you can choose your preferred payment method, such as direct deposit, to receive your earnings.
Care.com has positive feedback from pet owners and sitters; however, they do not guarantee or provide warranties.
Other Pet Sitting Apps to Find Pet-sitting Jobs Near You

Don't be misled by the name; many believe this website is about child surveillance. Yes, you can sign up to watch children, but you can also be potential watchdogs.
To become a sitter, you must first create a profile and select the appropriate care-type for you, which would be "pet care" if you are looking for dog-sitting jobs.
Once approved, you can apply to any job in your area, but it is ultimately up to the job creator to accept you, so make your profile as detailed as possible and complete a background check on the website to increase your chances of being hired.
You will almost certainly need to meet with the family to schedule an interview and accept the job if chosen.
Some jobs may be temporary, while others may be recurring; it all depends on the job, as they are all unique. You'll know what's expected of you before applying for a pet care job.

PetSitter.com, as the name suggests, only deals with pets. So, unlike many other options, including babysitting and housekeeping, this is strictly for pets. The site can allow you to select the type of animals you want to watch and the services you provide.
We can almost guarantee that if you name a pet, a pet owner is looking for someone like you. People are looking for dog walkers, boarding, pet feeding, and so much more, so you don't have to limit yourself to just pet sitting.
Plans begin at $23 per month, but you can pay in advance for the year and save even more.
This initial payment is required to apply, but it may be worthwhile because my zip code had up to 300+ jobs available, the most of any I listed.
Worst case scenario, keep an eye on the website for a month to see what kind of leads may come your way.

Even though the website is mostly about house sitters, you can still find pet-sitting and house-sitting jobs. When applying for the job, you just have to sort through the results.
But, again, like the TrustedHouseSitters website, it could be a great choice if you want to watch both a house and pets simultaneously.
The great thing about this opportunity is that, unlike TrustedHouseSitters, you can get paid, so if you need cash, it's one to think about.
HouseSitter.com will ask you to post a profile and pay a $30/month or $90/year fee to fully use the site before you can apply for jobs or have homeowners find you.
They have a basic membership, but it doesn't have as many features as the premium membership.
Founded in 1999 by Pet Sitters International, petsit.com is a jobbing site with a good reputation among dog owners who are seeking someone to look for their pets.
Individuals searching for a job on this platform will present a thoroughly checked application document.
It will cost $145 per year plus a $10 application fee. However, it will offer you a myriad of advantages, including access to insurance, a subscription to Pet Sitter's World magazine and inclusion in the PSI Pet Sitter database.
We don't recommend this option if you're doing the job casually, but it could provide many benefits if you want to turn dog sitting into a full-time career.
14.
PetSitters.org
The NAPPS, or the National Organization of Professional Pet Sitters, maintains this website. Aside from job offers, this website provides information on everything you need to become a certified pet sitter.
(Note that DogVacay has merged with Rover). Pet-sitting jobs description is listed on DogVacay. Hence, this lets job seekers know what is expected of them as pet sitters. Besides posting job offers, this platform also streams videos of pets.
If you live in the San Francisco Bay area, you can also try Bay Area, Pet Pals. Bay Area Pet Pals is a family-run business that offers dog walking, pet sitting, dog boarding, and round-the-clock checks for people going out of town.
San Mateo, Atherton, and Belmont are some places that the company serves.
The pay ranges from $500 to $2,500 per month, depending on your work hours and your availability to clients. Those who want to join must fill out an application, pass an interview, and agree to serve for at least a year.
Nextdoor is a community marketplace where you can find pet-sitting jobs from people in your area. To be clear, Nextdoor is not a service that takes care of pets.
Instead, like Craigslist, Nextdoor is a website that anyone in the neighbourhood can use to post jobs or ask for help with their pets.
Sign up by giving your name and zip code and making a profile that lists your services. Then, you can see what opportunities are available in your area (e.g., dog walking, bird-sitting, or cat-sitting).
After that, you can use Nextdoor for free and set your prices. Nextdoor is a great place to start if you want to find clients without going through a middleman.
Sniff and Go is a top pet care service in San Francisco. Unfortunately, this pet-sitting service isn't an on-demand app, and you'll have to show your skills, character, and trustworthiness in a long interview process.
But if you want steady work and live in the city or even nearby in Oakland, this is a great company to check out.
When this was written, Sniff and Go were looking for part-time dog walkers and puppy taxi drivers, so if you do well with food delivery jobs, you can make money as a puppy taxi driver.
Starting pay is $21.50 an hour, and you can also get tips and bonuses for referring clients and other employees.
Meowtel is the best service for cat sitting, so if you love cats, you don't need to look any further.
But it's not easy to get in since less than 10% of applicants are chosen. However, the service is flexible if you make it, and Meowtel lets you choose your rates and availability.
Create an account at Meowtel and answer the questions in the onboarding questionnaire to get started. Then, you must pass a background check and set up a 15-minute call with the company. Hourly pay ranges from $22 to $25.
20.
Craigslist
Craigslist is a site that offers different job listings. This site allows you to advertise your job qualification. Due to the high cost of posting a job listing, pet sitters don't use Craigslist as much as they used to, but sometimes they still end up there.
It's a good idea to look to see if there are pet-sitting jobs near you. Some job listings may be farther away, but you want to find jobs close to your home. It isn't very good to drive a long way to pet-sitting jobs.
2
1. Indeed
In the past few years, Indeed has become one of the most popular sites for finding jobs online. You can look for pet-sitting jobs this way, or you can search for "pet," "dog," or "cat."
This search will also give you an idea of other jobs in your area related to animals. Make sure to look at all the jobs, as Indeed gives paid job postings a higher ranking, which most pet-sitting businesses can't afford.
If you don't know about the website, you can think of it as the Google of jobs. The site crawls through thousands of career pages and lists them all in a way that is easy to read.
All you have to do is type in the job you want and your zip code, and Indeed will show you some of the best jobs in your area.
Depending on where you live, 10 or more companies are looking to hire a professional pet sitter. Again, you should only go this route if you want a job since you must work set hours and answer to a boss.
If you can get a job, you can expect to make about the minimum wage.
Google Can Help you Find Local Pet-sitting Companies.
Look up "Pet Sitting Company" or "Dog Walking Company" on Google to find businesses in your area. To find a pet-sitting job with a company you like, look at their website and see if their culture fits you.
Do they seem professional and put together? Next, look for a page called "Careers" to learn more about how to work for them. (You can see some examples on our Career page.)
You might want to look past the first page on Google since big tech companies like Wag! and Rover are often listed there first and not small, locally owned businesses.
Find Local Pet Companies on Social Media or Facebook Groups
Job postings on social media are a good place to look for pet-sitting jobs. You can either do a general search for companies and then look at their job postings, or you can look for specific jobs in your area. Again, this is something that Facebook does very well.
Make sure to read the ad and look for any requirements you need to meet. When you find pet-sitting jobs on social media, they will usually ask you to apply through their website instead of directly through the post.
How To Find Pet-Sitting Jobs Offline
● Ask Family and Friends for Pet Sitting Job Opportunities
If you know someone who has used a professional pet sitter, get the company's contact information and call to see if they have any openings. They will be impressed by your work, and they will think of you when they need to hire someone.
Plus, you can be sure that their company has good service, which is why your friend uses them. We often keep contact information for people who might be good babysitters in case we need someone in their area.
If you want pet-sitting jobs, research, find a professional company, and reach out to them. Pet-sitting companies are usually very busy taking care of animals, so when they need to hire someone, they need someone who can do a great job quickly.
They will be excited to meet with you if you are ready and have done what you need to put yourself forward as a professional.
What Do Pet Sitters Do?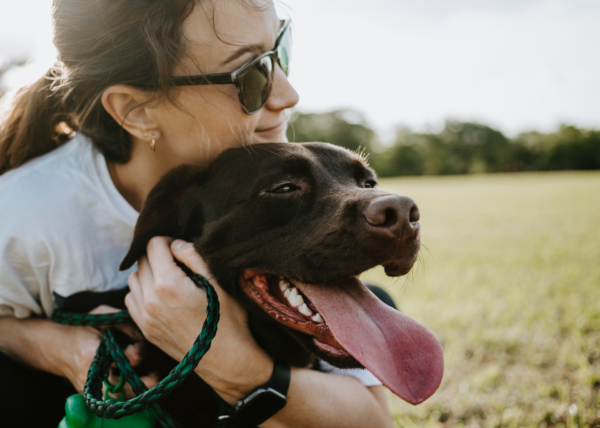 Pet sitters are responsible for a variety of tasks. In the absence of the owner, they are responsible for the pet's basic care, which includes:
Walking the pet and providing food and water
Perform basic housekeeping tasks occasionally, such as cleaning pets' dishes and bedding
Brush their fur and practice good hygiene.
If there are any medications, give them to the patient.
Clean your pet's litter box.
If they become ill or are injured, take them to the designated veterinarian.
Keep owners updated on pets' statuses
Note any changes in pets, including behaviour and appetite
Pet sitters are also required by owners to fill out a contact sheet with their phone number, vet's phone number, and detailed pet information such as age, weight, breed, medical conditions, and so on.
Pet sitters must notify owners if their pet becomes ill or is injured while under their care, and they must take them to the veterinarian.
What Are The Qualities of a Pet Sitter That Gets You Pet-sitting Jobs Fast?
As a pet sitter, you must exhibit the characteristics that make the pets in your care feel loved and appreciated.
You must, for example, demonstrate compassion, patience, kindness, and love. Pet parents who are out of town can leave their pets with you, and the pet will benefit from your care and attention in return.
Working at any time and without a set schedule means you are available to meet your client's needs at any time.
You'll need insurance as a pet sitter to protect yourself from accidents and injuries on-the-job.
You must show that you are fully trained in each breed or animal and that you can handle any animal that comes your way. While their owner is away, all dogs, whether aggressive or timid, require care and attention.
You must have prior experience with various types of pets and animals.
It is critical to be a good communicator when pet-sitting. It can frequently mean the difference between a positive and negative experience with the pet and the parent.
You will also need to provide daily or weekly care depending on your clients' needs.
Being an animal caregiver entails more than just taking them for daily walks; it also entails providing them with necessities such as food, water, grooming services as needed, and love.
Pros and Cons of Pet-sitting Jobs
Pros
You get to look after animals and get paid for it.
It gets better if you are a dog lover; you make money from your hobby, just doing what you love.
If you want to work with animals in the future, pet sitting will look brilliant on your CV. It's a bonus if you can get references from happy customers.
Pets may need to be fed at a certain time, so you must get there on time. This is a great way to improve your time management and organization skills.
You can work whenever you want and choose your hourly pay.
Spending time with animals can boost your mood and academic performance
Cons
Work may be sparse. Work opportunities depend on where you are and if anyone else offers a similar service.
You may be expected to give pets medication if required. In case you didn't already know, this pet medication is something they don't tend to enjoy.
Pet owners may be fussy. Understandable, yes, but does Jack really need to be fed boiled chicken, hand-cut into one-inch pieces, and for you to make whale noises to get him to sleep?
You may need a car to pick up and drop off animals if you are pet-sitting in your home.
If you use a website to find pet-sitting jobs near you, expect them to pay an advertising fee.
How To Make More Money with Pet-sitting Jobs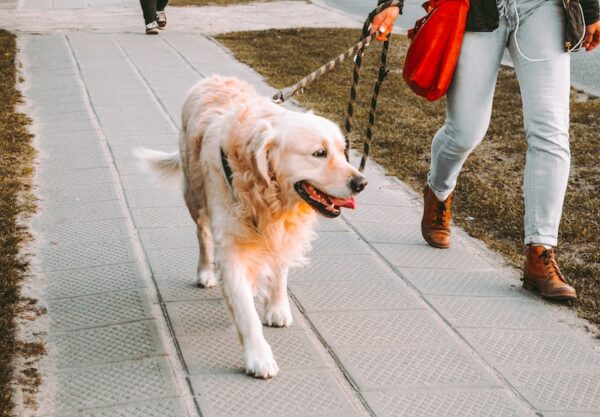 There are many ways to get paid for house-sitting jobs and pet-sitting jobs.
With pet-sitting jobs? You need to Use Several Pet Sitting Apps. Most pet-sitting jobs pay between $12 and $25 per hour. To supplement your income, you must secure a variety of pet service gigs and spread your services across multiple companies.
So, be cautious when accepting a job and avoid becoming exclusive to one company.
Furthermore, it would help if you prepare to work long days, nights, and even weekends to maximize profits. But, of course, the trade-off is that you can often make extra money by hanging out with cute animals or house-sitting.
It can be difficult work, but when the pets cooperate, and the stars align, it's a piece of cake. Other ways to cash in on pet-sitting jobs are:
#1. Broaden Your Knowledge of Different Pets
Most pet-sitting jobs may involve caring for a cat or dog, but some may involve animals you don't know much about or have never cared for. For example, some pet owners have rodents like guinea pigs and hamsters or reptiles like snakes and lizards.
If you get more experience and learn more about an animal base, you might find new clients whose needs you can meet. You could research online, watch videos or documentaries, or talk to people about some of these animals.
#2. Set Money Aside for Taxes
You could work as an independent contractor if you take on pet care jobs. Make sure to set aside money for taxes, so you don't end up with a huge tax bill.
Consider working with a tax professional to set up estimated tax payments throughout the year to avoid a large lump sum payment in the spring.
#3. Study Special Needs Animals
Some jobs may involve caring for sick or old pets that need constant attention. A basic understanding of veterinary medicine can help you take good care of your pets and give them medicine.
In addition, this knowledge could give you an edge because some animals need daily care while their owners are at work, which could lead to a full-time job.
#4. Read the Pet-sitting Job Description Thoroughly.
People new to pet care frequently believe that animal care is simply playing with animals and having fun. It is not, however, always a shower of rose petals. You may have to roll up your sleeves and change a litter box or pick up after a dog on a walk.
Working with a hyperactive or aggressive dog can be messy and challenging. To avoid surprises, carefully read the job description before signing up so you don't take on work you later regret.
#5. Take the Direct Route
One disadvantage of working for a pet care app is that the company usually takes a cut of the profits. As a result, landing clients on your own and setting your rates is usually much more profitable.
Begin with your personal network. You probably already have friends and neighbours who require regular assistance with their pets.
#6. Consider Getting a Certificate in Pet Sitting.
Certifications look good on a resume because they show how knowledgeable, skilled, and experienced you are in a certain field or job.
As a result, people with certifications might get paid more and have more chances to advance in their careers than those without certifications. This is also true for jobs like pet sitting, where clients may see certifications as official proof of skills.
How Much Do Pet Sitters Earn?
You should be prepared to work flexible hours as a skilled pet sitter. It is estimated that the average income for pet-sitting positions is about $38,000 per year.
You can earn more than this if your region pays more for pet-sitting services. The Pet Sitters International study from 2010 indicated that their 7000+ members made over $50,000 in profit per year.
Is Pet Sitting Job for me?
People who like to take care of pets and walk dogs have a lot of steady work. As travel starts to pick up again, there are always new job postings.
If you have a reputation for loving dogs or cats, you shouldn't have any trouble finding clients, especially now that you know about these online resources.
It will be a good opp to make money with your hobby. And once you start getting to know pets and their owners, you should be able to get a lot of referrals and recommendations.
Working with pets is the best job for people who love animals. You can help pets get out of their kennels and spend time with them while making extra money you can invest or use to pay off debt.
Bottom Line
Pet sitting is a great way to make extra money without needing to learn anything new. As a pet sitter, you can make money quickly by giving up a small amount of your time.
There are a lot of jobs out there where you take care of pets. But not all pet-sitting jobs are real. Because of this, you should look for pet-sitting jobs in places you can trust. The best thing you can do as a pet sitter is to work for a platform instead of looking for jobs here and there.
Related: 13 Ways to Get Paid for House-Sitting Jobs
Frequently Asked Questions
Q: How do I find pet-sitting jobs near me?
If you don't have neighbours whose pets need help, you can find in-home pet-sitting jobs on a website like Sittercity. In addition, you can use your zip code to find part-time pet-sitting jobs near you.
Q: Is there a high demand for pet sitters?
Pet sitting demand is increasing due to an increase in pet ownership, leisure travellers all over the world, and rising spending on animal welfare. As a result of increased spending on animals and their welfare, the number of time and money-saving pet services available to pet owners has grown.
Q: Is pet sitting a worthwhile career?
Pet sitting is a worthwhile career to consider if you love taking care of animals. However, if you're not a fan of animals or find certain canines unsettling, you may want to look for another way to earn a living.
Q: How does typical pet-sitting app work?
The pet-sitting apps have everything you need for your dog in one place. You can find every service for your dog, from walking, boarding, pet sitting, and in-home visits to getting your pet to the vet and giving it medicine.
Q: Do I need a license to provide pet care?
Basically, you don't have to have a license to take care of pets. But if you plan to take care of other people's pets in your home, you will need a license to run an animal boarding establishment. Due to safety, some areas may need a license. Check the laws in your area to see if there are any rules. Most places don't require a license or certification to walk dogs or care for pets, but you might need a special permit to groom pets or train them.
Q: Is it safe to work as a dog walker?
Yes, walking a dog is safe, though pet-sitting jobs can be dangerous, especially with big or aggressive dogs or in cities with many people and cars. Even calm dogs can bite if they are scared or pushed too far. You might want to get insurance if you want to feel safe when you walk dogs or go to clients' houses.
Q: Why are Pet Sitting Jobs so popular?
It has everything to do with the fact that there are good pet-sitting services on the market that make pets and their owners happy. Pet-sitters love animals, of course, but they also have pretty flexible schedules that can work well for you and your needs.
Q: What skills do you need to be a pet sitter?
To be a successful pet sitter, you must be knowledgeable about animal behaviour and capable of caring for various pets. Finally, an exceptional pet sitter should be able to perform animal CPR and exhibit excellent communication, problem-solving, and customer service skills.